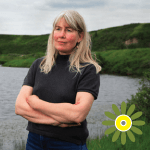 The frac'd get all the propaganda, lies, lures, bribes, bullying, threats and harms. The rich get richer because the frac'd get all the harms while the rich get billions via infinite subsidies, royalty breaks, freebies, deregulation and regulators and courts intentionally looking the other way when frac'ers break the law, which they have to do, to be able to frac.
The authorities and our politicians promise the frac harmed can access the courts if our water, health, lands, etc are destroyed by frac'ing. I was promised the courts as the answers to my community's illegally frac'd drinking water aquifers. I tried to access Canada's intentionally inaccessible courts (our courts intentionally do not serve ordinary citizens, they serve the rich, corrupt politicians, law violating companies like frac'ers, and rapists). All I received in exchange for $500,000.00 wasted: back stabbing lying lawyers withholding my files, trust account, and website, bullying me for years because I refused to let my lead lawyer Murray Klippenstein "wind down" my lawsuit and gag me, culminating with him lying in his sworn Affidavit to the court blaming me for him quitting and violating the rules of his profession; judicial smears at all levels; court doors slammed in my face causing delay after delay after delay; even supreme court judges of Canada intentionally publishing lies in their ruling in Ernst vs AER while using my suffering and case, and my "valid" charter claim against AER to damage Canada's charter. My case sums up how bad frac'ing is, and how evil a circle jerk our frac-enabling legal-judicial industry is.
2023: Judicial Frac-Farce, Dimock PA: Aquifer polluter Coterra (Cabot) rewarded, the harmed betrayed, to be refrac'd. 15 criminal charges, incl. 9 felonies, dropped to 1 misdemeanor, Judge J. Legg accepts Coterra admitting criminal responsibility while denying guilt; DEP un-bans Coterra from 9 sq mile gas-contaminated groundwater zone. Judge orders: 2 supply wells drilled (any safe groundwater there?); 10 mile water p/l that'll take *5 yrs* to build (same was ordered a decade ago but pro-frac'ers killed it, and will again); bottled water for 75 years (after that?) or water treatment systems known to blow up (Bruce Jack and two industry gas-in-water testers were nearly killed by similar system pimped by Alberta gov't in 2006). April 2, 2023
2022: Compendium 8 on Harms of Frac'ing & Associated Infrastructure: "The only method of mitigating its grave threats to public health and the climate is a complete and comprehensive ban on fracking." No evidence was found showing "fracking can be practiced in a manner that does not threaten human health directly or without imperiling climate stability upon which human health depends."
2021: Canada: BRAVO! Quebec gov't says no to harmful polluting money-wasting $14 Billion LNG in Saguenay, north of Quebec City, following *years* of opposition from citizens, Indigenous communities and environmental experts
2015: Slick Water: Fracking and One Insider's Stand against the World's Most Powerful Industry 

All you need to know about the true nature of frac'ers and their enablers in one rapid read.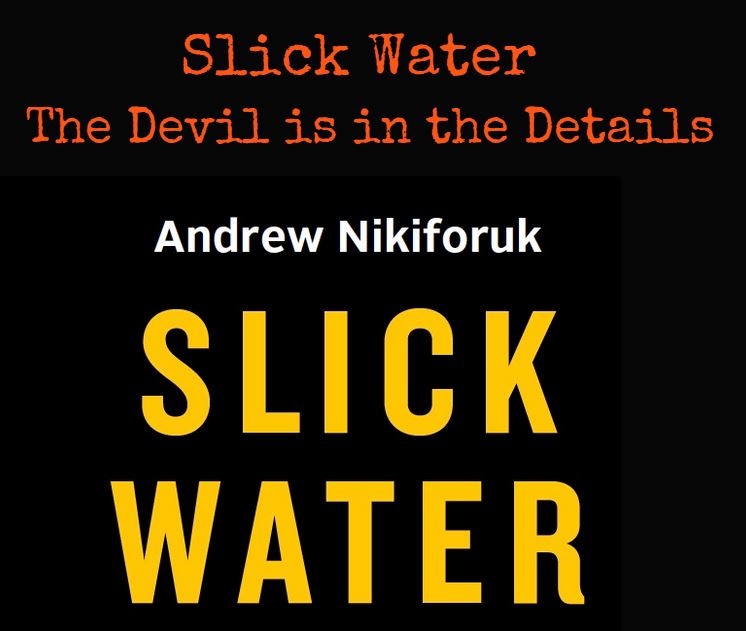 Solidarity Statement Calling for New Brunswick Government to Respect the Right to Free, Prior, Informed Consent for Fracking in NB
We condemn attempts being made by the Premier of New Brunswick to coerce Wolastoqey and Mi'kmaw leaders to allow fracking on their traditional and unceded territories by withholding funding and offering purely speculative future funding derived from fracked gas.
These attempts violate the UN Declaration of the Rights of Indigenous Peoples to Free, Prior, and Informed consent, and fail to uphold the constitutional duty to meaningfully consult Indigenous peoples with regard to decisions it is contemplating that could affect Indigenous Treaty rights.
We call on the government of New Brunswick to cease attempts to coerce consent to fracking in traditional and unceded territories of the Wolastoqiyik and Mi'kmaq people in the province.
We assert that the recognized threats of fracking to the climate, human health, and the health of the environment – including water, land, and air – will far outweigh any speculative financial benefits from fracking.
We call on the Government of New Brunswick to recognize the findings of the Intergovernmental Panel on Climate Change, which demonstrate that there can be no new fossil fuel development or infrastructure if we wish to secure a safe climate future.
We call on the provincial government to uphold the existing ban on fracking in New Brunswick, recognize that the conditions for lifting it cannot be attained, and to act immediately to establish a permanent, legislated ban on fracking in the province.
We call for all provincial leaders in New Brunswick to commit to upholding Indigenous rights and governmental duties, to publicly affirm their support for the existing ban on fracking, and to commit to passing legislation to ban fracking permanently in New Brunswick.
Signed, Please Click Here to Add the Name of Your Group
***
The Power of NO! HUGE VICTORY BY THE PEOPLE, BUSINESSES, COMMUNITY AND CITY OF LETHBRIDGE: Goldenkey withdraws from Penny Project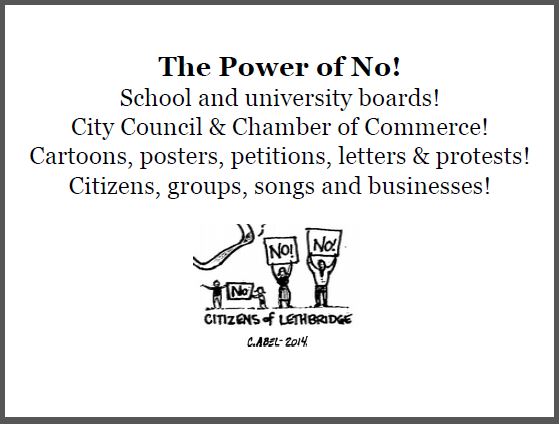 New Report by Will Koop: "When the People Shout No!" to Oil & Gas in the Fraser Valley, B.C. (all Hell breaks loose)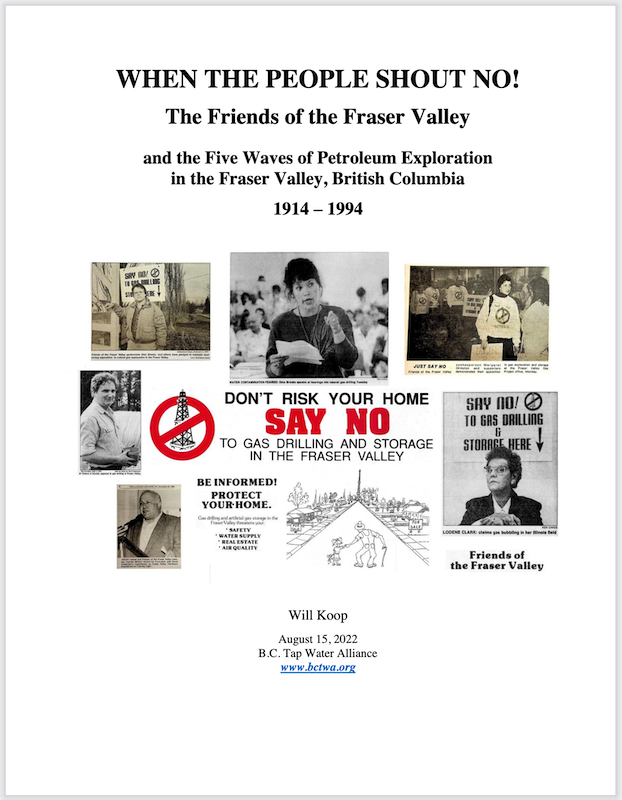 The Power of "NO!" wins again! Bravo! Brava! North Braddock Residents for Our Future!
Super Wow Power of "NO!" Latin America's largest shale reserve will not be fracked (3 times bigger than USA's Marcellus); State Assembly of Paraná officially banned frac'ing, courageously protecting 12.5 Million citizens!
What's a Frack Ban For? For Country, Security, Public Health, Safe Food & Drinking Water! For Communities, Farm & Family and Democracy! What Does Fracking Bring? Lots of Permanent Harms, Eradication of Long Term Jobs, "Widespread industrialisation, permanent environmental degradation, and severe damage to public health."
Bravo! Brava! Spain! Frack bubble bursts, Five companies give up in face of opposition
Oooo la la! Spain bans frac'ing Nationwide
What happens when communities firmly and loudly say "NO!" to fracing and the endless fraud that goes with it? Canadian company Rathlin Energy pulls out of Northern Ireland!
***
Higgs pitches First Nations on up to $1.6B in revenue with possible shale gas expansion, Pabineau First Nation Chief Terry Richardson says he's opposed to any new fracking by Aidan Cox, CBC News, Mar 30, 2023
Premier Blaine Higgs is pitching First Nations on hefty revenue potential if they agree to allow new shale gas development in New Brunswick.
But at least one Mi'kmaw chief is already standing in opposition to any new potential fracking because of environmental concerns and worries that it's being used as a political bargaining chip.
Higgs confirmed in an interview that his government sent all chiefs a letter this month outlining how they could potentially see between $800 million and $1.6 billion in revenue — shared among them over 20 years — if a shale gas reserve near Sussex is further developed.
"The potential opportunity for First Nations is an absolute game changer for every First Nations community in this province," Higgs said.
Higgs said new shale gas development in an area near Sussex known as the McCully Field could tap into a reserve containing a trillion cubic feet of natural gas.

Same old luring with big riches. Frac'ing is incredibly inefficient. Most of that gas will not be recoverable, and much of it will leak (aka pollute) into groundwater and the atmosphere. Frac'ers and their enabling politicians, judges, regulators, lie – a lot. They get the riches, frac'd communities and families get poisoned, lots of lies, and the messes left behind as companies bankrupt themselves to avoid clean up, with blessings by judges and politicians.

The move by the Higgs government signals the premier's latest efforts to reignite the industry after former premier Brian Gallant imposed a moratorium on fracking in 2014 following violent protests.
The process of fracking involves injecting a mixture of sand, chemicals and usually water into the ground under high pressure to break rock and capture natural gas that couldn't be obtained otherwise.

Yet, as soon as groundwater, well water, and tap water is contaminated with methane, ethane and other gases and frac chemicals released by brute force and ignorant fra'cing, it's always, always, nature's fault.

It has drawn opposition over fears it could endanger the groundwater supply and potentially have other harmful environmental effects.
Tax-sharing agreement held hostage: chief
The province's proposal wasn't well received by Chief Terry Richardson of Pabineau First Nation in northeastern New Brunswick, near Bathurst.
That's because it came as he, and other Mi'kmaw chiefs, are months away from seeing an end to tax-revenue-sharing agreements that brought millions to communities annually.
Higgs announced he was ending those agreements in 2021, sparking backlash from both Wolastoqey and Mi'kmaw leaders.

Now Richardson said he feels like Higgs is "holding this tax agreement hostage" as a way to get approval for fracking.
"I mean that's what he's basically doing, is saying 'Well, I took your tax agreement away, but here, look at all this money you can make by agreeing to fracking,'" Richardson said.
Richardson said he's mainly concerned about potential environmental impacts from fracking, adding he hasn't seen any new information to allay those concerns.
And even if he was on board with lifting the moratorium, he doesn't think it would go over well with his community members.
"I don't think it's gonna fly," Richardson said.
"We have to revisit this in our communities and see what our community's perspective is, but I'm almost safe in 100 per cent saying that … unless the technology has changed, there would be a lack of of support for this."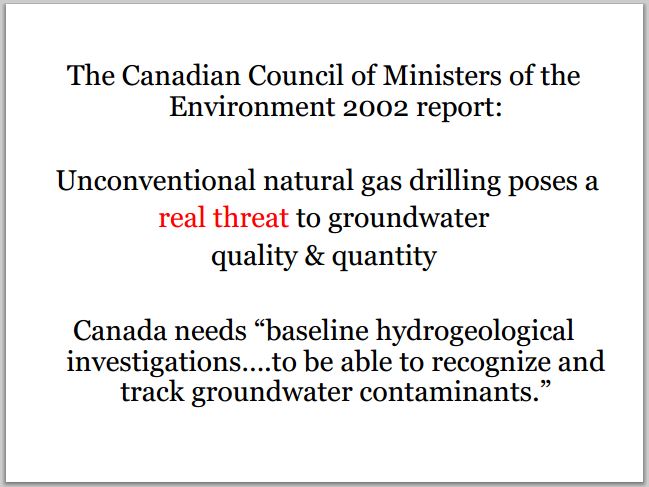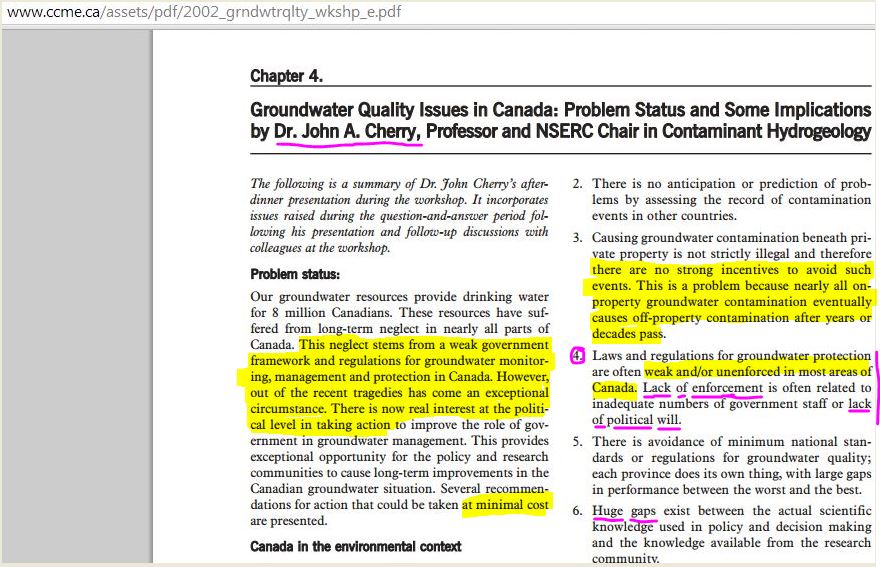 Still today, 21 years later, baseline hydrogeological investigations are not happening, in any frac field in Canada.
Why after it was recommended as a "need" by authorities across Canada?
Because those investigations would prove how harmful frac'ing is. Frac'ers and their enablers, including judges and lawyers, need nature to be the #1 criminal, followed by the harmed.


Mi'gmawe'l Tplu'taqnn Inc. represents Mi'kmaw communities in New Brunswick. Spokesperson Jennifer Coleman said in an email that staff have submitted a proposal to the province regarding resource revenue sharing.
"Under that proposal, all projects would be subject to a rights impact assessment," Coleman said. "We are still waiting to have a meeting on that proposal."
The Wolastoqey Nation, which represents Wolastoqey communities in the province, declined to comment.
In 2019, Higgs quietly carved out a small exemption to the Liberal moratorium for an area near Sussex where Headwater Exploration, formerly known as Corridor Resources, was already extracting gas.
If the moratorium were to be lifted in order to allow new fracking to take place, certain conditions would have to be met, including setting up a process for the province to meet its duty to consult with First Nations.

Ya sure, create a process full of escape hatch words to con the First Nations into giving up their rights, lands, and freedom of expression while giving frac'ers everything they demand and more.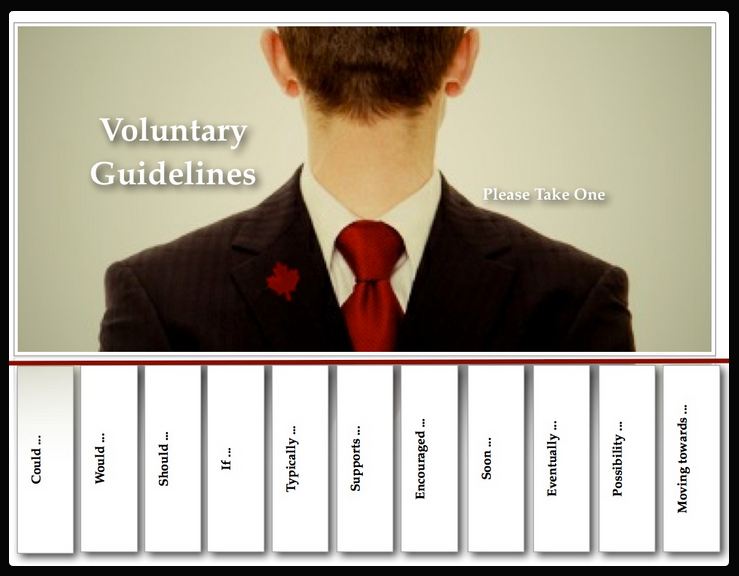 Higgs said an area known as McCully Field near Sussex is the only site currently being looked at for expanded shale gas extraction.
With the field containing about a trillion cubic feet of natural gas, he said it could supply domestic markets to off-set the reliance on burning coal for electricity, and it could supply European markets looking to turn away from Russian gas.
'An extraordinary opportunity': energy analyst

In my view, when it comes to frac'ing, it's always a con. Conning communities with bribes, lures and donations is how frac'ers get in. Encana/Ovintiv did the same to Rosebud – many promises of sharing their freebies and frac loot, most of the promises never happened, including the company's promise to provide safe alternate water if the harmed raise any concerns. Instead, the frac brute changed names and ran away to the USA.

The prospect of getting First Nations leaders to agree to expanding shale gas extraction in the McCully Field would be "massive" for New Brunswick, said Todd McDonald, president of Energy Atlantica, an energy consulting and trading firm.

Yes, massive for NB, the frac'ers and Irving Oil and the rich, while brutalizing and ripping off the First Nations, with women and kids likely to be raped by frac'ers as they rape the land and groundwater.

"It's an extraordinary opportunity," McDonald said.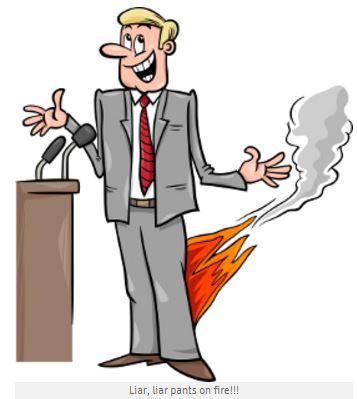 He's been in the industry for 20 years and said he's seen the highs and lows of market prices for shale gas.
Still, he said the business case for extracting shale gas in New Brunswick is "viable," considering consumers here are paying four times more than consumers in Alberta, where the gas is imported from.

My natural gas bills tripled last year! And, I continue to live without safe water, after Encana illegally frac'd my water supply. As soon as NB's gas is exported via LNG, prices will sky rocket, even for those of us frac'd. This entire scam is to drive up prices to make the rich richer while ripping the rest of us off as they divide and conquer our communities and contaminate our health, water, land, foods, air, wildlife, fish and more.

"The first portion of any new natural gas could go to meet our own needs … then as we produce more gas than what we need we would actually have gas to export."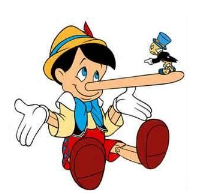 Limited window to acquire 'social license'
While there might be a business case for shale gas right now, that's not guaranteed to last, said Herb Emery, an economist at the University of New Brunswick.
That's because natural gas — while cleaner than other fossil fuels — is supposed to only be a "transitional" energy source to be phased out as green energy sources take precedent, he said.

That means New Brunswick has a limited window to fulfil its duty to consult First Nations, acquire the "social license" to lift the fracking moratorium, and then obtain federal regulatory approvals.
"In order for it to be viable in New Brunswick you'd need to resolve those three things … probably within a time scale of a few years, not a decade, because you're still going to take about a decade to develop the resource and get it to market," he said.

Refer also to:
New Brunswick PC Govt: Let the frac betrayals begin
Hypocritical New Brunswick Paving the Way for Fracking to Resume? Will prohibit dumping frack waste in municipal systems and prohibit importing frack waste. Will it be legal to inject it putting communities at risk of being destroyed by earthquakes? And will it be legal to export frack waste?
Corridor Resources pushing fracking on New Brunswick; Says will address some (not all?) conditions that must be met before gov't lifts frac ban
New Brunswick extends fracking ban indefinitely & The Environmental Advisory Committee, established by PEI govt to create new Water Act, recommends banning fracking
Oil & gas industry angry and impatient to frac New Brunswick; How impatient and angry would industry be if they were the plaintiff in the Ernst vs Encana lawsuit, now in its ninth year going nowhere but transfering my savings into lawyer pockets?
New Brunswick voted today to prohibit fracking
Calgary's Windsor Energy files $105 Million lawsuit against New Brunswick government and former Natural Resources Minister Bruce Northrup for lost "fabricated" future profits
New Brunswick: Five conditions will need to be met before government lifts moratorium on all forms of fracking
Industry lobby groups urge New Brunswick to lift frac moratorium. What for? To contaminate drinking water, divide and conquer communities, poison land, families and air while companies frac and go bankrupt and then demand that citizens finance their bad gambling debts?
Frack Firing Fraud? New Brunswick's Chief Medical Officer, Dr. Eilish Cleary, fired by provincial Liberal government to clear way for lifting frac moratorium
Turn down millions, save millions more: In North Dakota's Booming Oil Patch, One Tribe Beat Back Fracking, Turtle Mountain Band among first tribes to ban frac'ing
Trying to lure investors while frac'ers go bankrupt at record rates? Junex Says Galt Well in Quebec's Forillon Formation Delivering "Historic Results."
Anatomy of a Frack Ban: Canada Says Quebec's No Drilling Law Is Fair In lone Pine's $250 Million NAFTA Suit
"Bad Corporate Citizen" Pieridae, after demanding nearly $1Billion of public's money (during a pandemic no less) while promoting dubious Goldboro LNG in Nova Scotia, now threatens legal action to silence concerned citizens. Bradley Toms: "If there's one way to show you've got bad intentions it's threatening a SLAPP lawsuit against people who are just repeating things that you've said."

NB wants to frac First Nations lands, dump all the harms on them, to feed frac'd gas to a company as slithering and evil as Pieridae, to export to the rich in Europe, and try to get $billions in free profits from taxpayers to do it? Beyond cruel.

Best quote of 2022: "To me, reconciliation's all bullshit," Simogyet (Chief) Neekt, George Muldoe, in line to take hereditary name Delgamuukw.
Murray Sinclair defines the oil & gas industry's most evil tool: Coastal Gaslink Pipeline Ltd.'s community-benefits agreements with elected Indigenous chiefs and councils are "Promise payment for silence" aka gag orders.
Terrorism by Royal Canadian Mounted Police (RCMP) against Land & Water Protectors in 2013 in New Brunswick, in 2020 in BC, and at Ernst's home in Alberta in 2009. "The people who filed the complaint in 2013 have yet to see the report…a seven-year delay in justice is unacceptable." Ridiculous delays, including by our courts, are common in No Rule of Law Canada.
RCMP Mobilizing Officers to Houston, NEBC, Intensifying Harassment of Camps. RCMP are lying, as usual, "saying one thing and doing the exact opposite." BC Premier John Horgan: "The rule of law needs to prevail." Whose? White Privileged Rich Man's Law? Oil & Gas Industry's Law? Racists' Law?

The frac industry's favourite thugs – the RCMP and local police – also harassed me at my private home, after the defendants in my lawsuit were served their legal papers.

Gidimt'en spokesperson Sleydo', a.k.a. Molly Wickham, accuses RCMP of acting as mercenaries for industry, "We are still being threatened with violence, death, and the removal of our children for simply existing on our lands and following our laws"
Oh Racist Colonial Canada: As vile under Trudeau as Harper! Police prepared to shoot Wet'suwet'en land defenders; Documents show Commanders argued "lethal overwatch is req'd" – a term for deploying snipers – like in Elsipotog in 2013. RCMP commanders also instructed officers to "use as much violence toward the gate as you want."
Did Harper and the oil and gas industry order RCMP/CSIS/Snipers to attack innocent mothers and grandmothers, and set aflame stripped police cars in New Brunswick to discredit all Canadians concerned about frac harms and lay a red carpet for Harper's Bill C-51?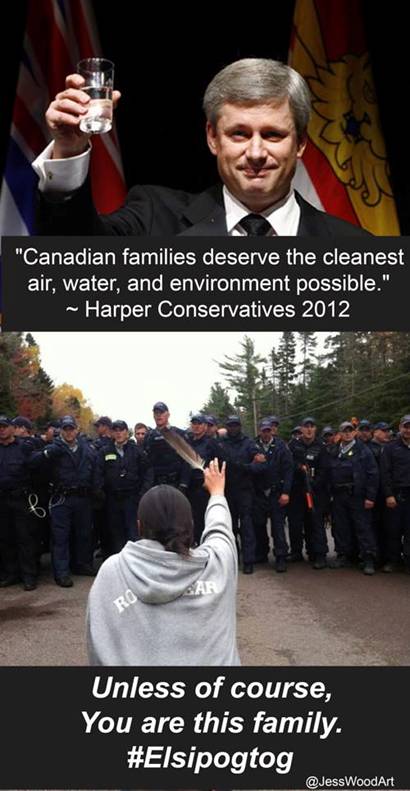 200 RCMP? Snipers descend on Mi'kmaq-led camp, children and Elders on site, Rexton, New Brunswick, Canada
Unbelievable! A Canadian judge with courage & integrity! Justice Nicole Tremblay ruled a municipality has right to protect its territory based on precautionary principle, but orders only half of tiny Quebec village's legal fees reimbursed. Is that justice? After 4.5 years of legal stresses & waiting, Ristigouche Sud-Est wins! Gastem sued the community $1.5 Million for trying to protect drinking water
Quebec's Premier Declares Province-wide Shale Gas Ban after Environmental Review Board (BAPE) says Fracking Not Worth The Risk, "Too many negative consequences to the environment and society…risks to air and water quality…noise and light pollution"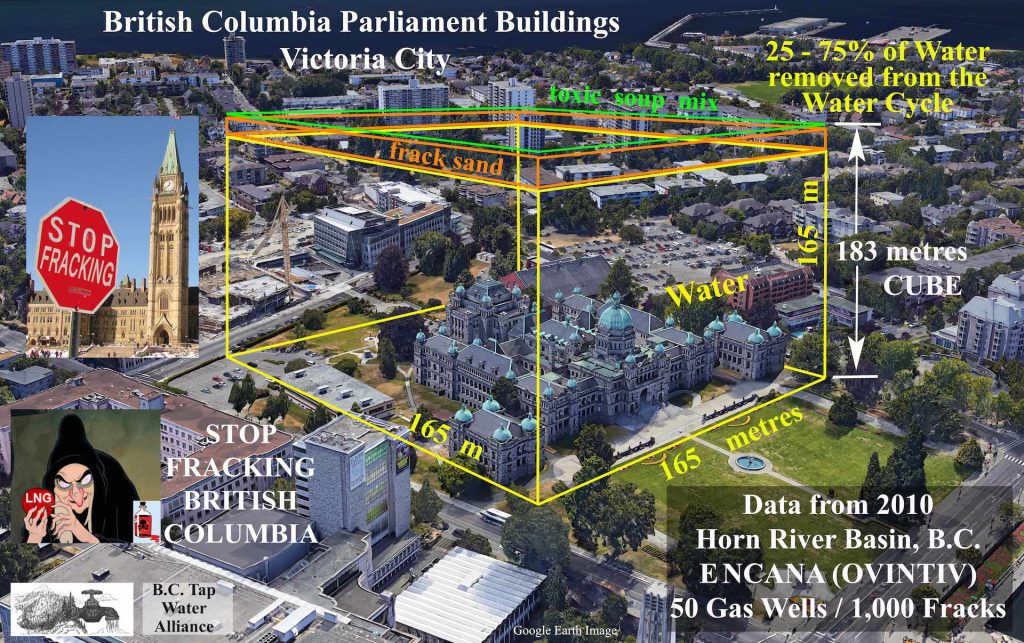 Ensemble! Thermogenic methane contaminating Gaspé drinking water near Petrolia's methane leaking oil well; Citizens ask municipal representatives to take back Petrolia's Permits
Leaks found in shale gas wells: Que. Report, 31 were inspected 'and more than half have problems,' says envrionmental expert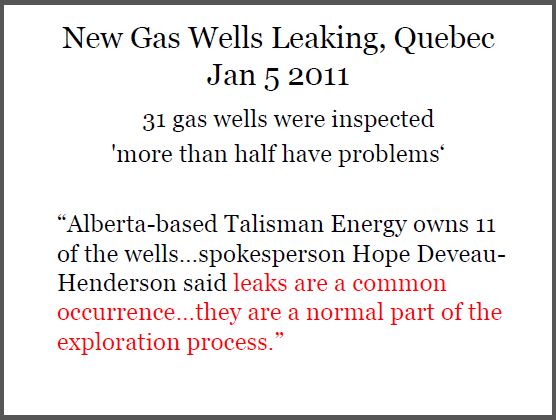 The insanely polluting leaking oil & gas industry! New paper on methane leak detection & repair: More than 1,600 leaks & vents at only 36 sites in NW Alberta. Think of the cumulative pollution, community poisoning and public health harms, notably as more and more companies, enabled by politicians (industry's maids), regulators and courts, use bankruptcy to avoid clean up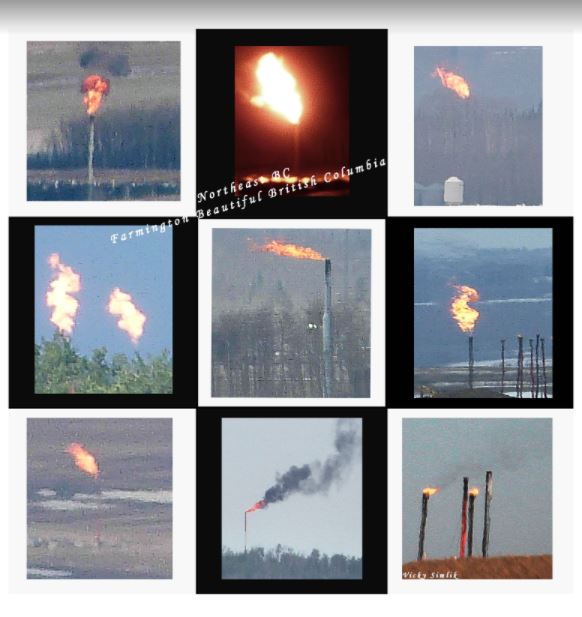 New study by Yale School of Public Health researchers: Kids born within two km (1.24 mi) of frac sites were two to three times more likely to be diagnosed with acute lymphoblastic leukemia between ages 2 and 7. A known cause is benzene, released by oil and gas activities into air and water. Dr. Cassandra Clark: "The magnitude of the elevated risk that we observed was fairly striking."
New study: Effects of frac'ing on nearby surface water, not just groundwater, may be worse than previously thought; causing increased salts, including chloride, barium and strontium, altering composition. Researchers identified "robust association between new wells and water quality changes, triggering public health concerns."
'Water is sacred' but you'd never know it in Canada where authorities enable corporate rape of it and judges lie in rulings
Airborne radioactivity increases downwind of frac'ing; Particles released could damage health of residents nearby. Marco Kaltofen: "This investigation backs up its big conclusions with big data." Petros Koutrakis, Harvard TH Chan School of Public Health in Boston, led the study: "If you asked me to go and live downwind [of fracking sites], I would not go."
Since frac'ing, earthquakes now frequent near Fort St. John; Why is OGC lying about drinking water contamination caused by hydraulic fracturing?
Gérard Montpetit: Judicial terrorism and frac'ing
Unnecessary Noise: "The cruel absence of care" living invaded by Encana/Ovintiv's (now Lynx) frac compressors for 20 years with my legal right to quiet enjoyment of home and land violated.
Italy's Supreme Court: Rules neighbour's noisy toilet is a human rights violation. Has Encana/Ovintiv (now Lynx) been violating my human rights and decimating my health for decades with their law violating noisy compressors? With AER fudging Encana's data, enabling the law and human rights violations? Oh ya, I forgot: Canadians have no rights when harmed by oil & gas (except to pay $hundreds of thousands in legal/court costs, be strung along for years, lied to and betrayed by your lawyers, and defamed by the Supreme Court of Canada).
Natural gas industry noise even detrimental to plants, while AER enables industrial noise pollution to cumulatively escalate
New study: Songbirds' reproductive success reduced by natural gas compressor noise.
Frac'ing takes our eyesight too? New study: Air pollution linked to higher risk of irreversible sight loss
British frac'er, Ascent, sues Slovenia for protecting drinking water, just like Gastem did to Ristigouche Sud-Est in Quebec, and many other frac'ers have done elsewhere.

Let frac'ers in, say goodbye to your drinking water. NB already frac'd and contaminated groundwater with gases. Read all about it here: Brief review of threats to Canada's groundwater from the oil and gas industry's methane migration and hydraulic fracturing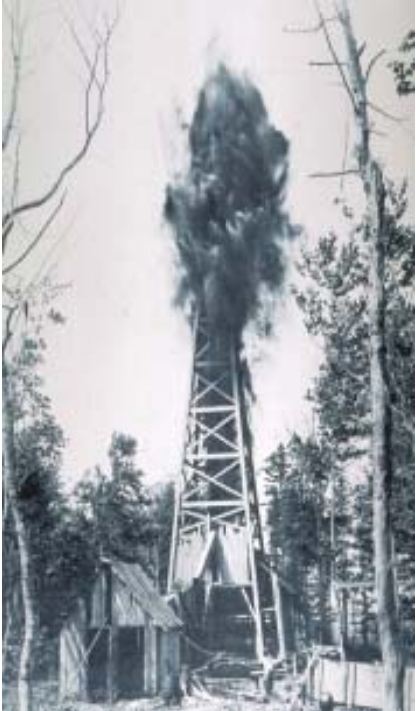 New York State to ban fracking because of red flags to public health. Health Commissioner Howard Zucker: "Would I let my child play in a school field nearby? After looking at the plethora of reports, my answer would be no."
Eddie Mitchell of Love Leitrim, Republic of Ireland and farmer: "Fracking is toxic. Everybody gets that now. It is a mainstream view on the island of Ireland at this stage."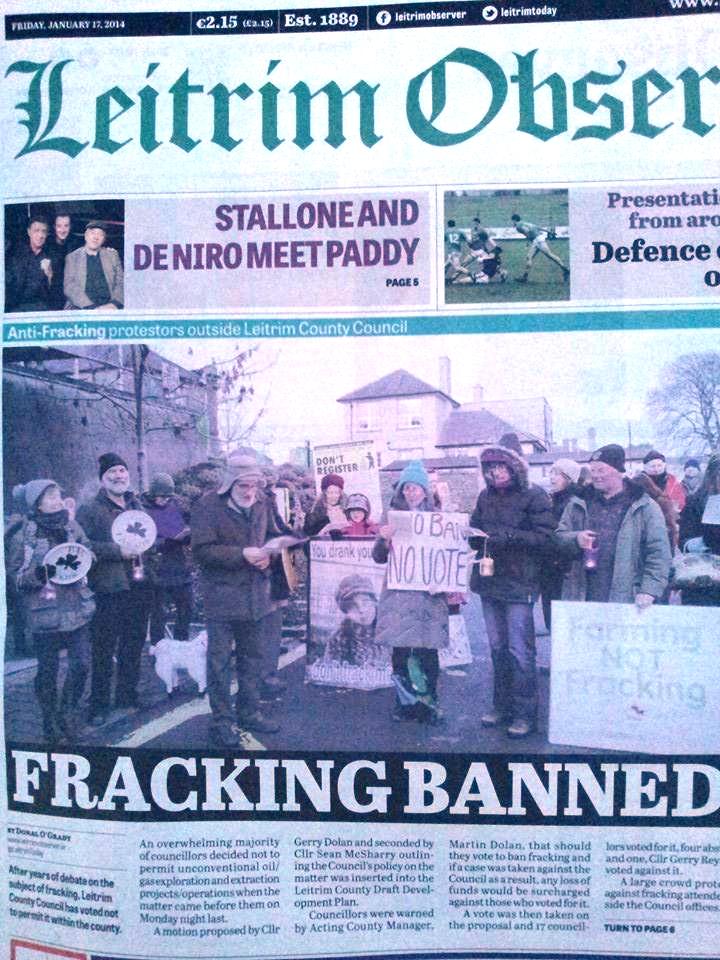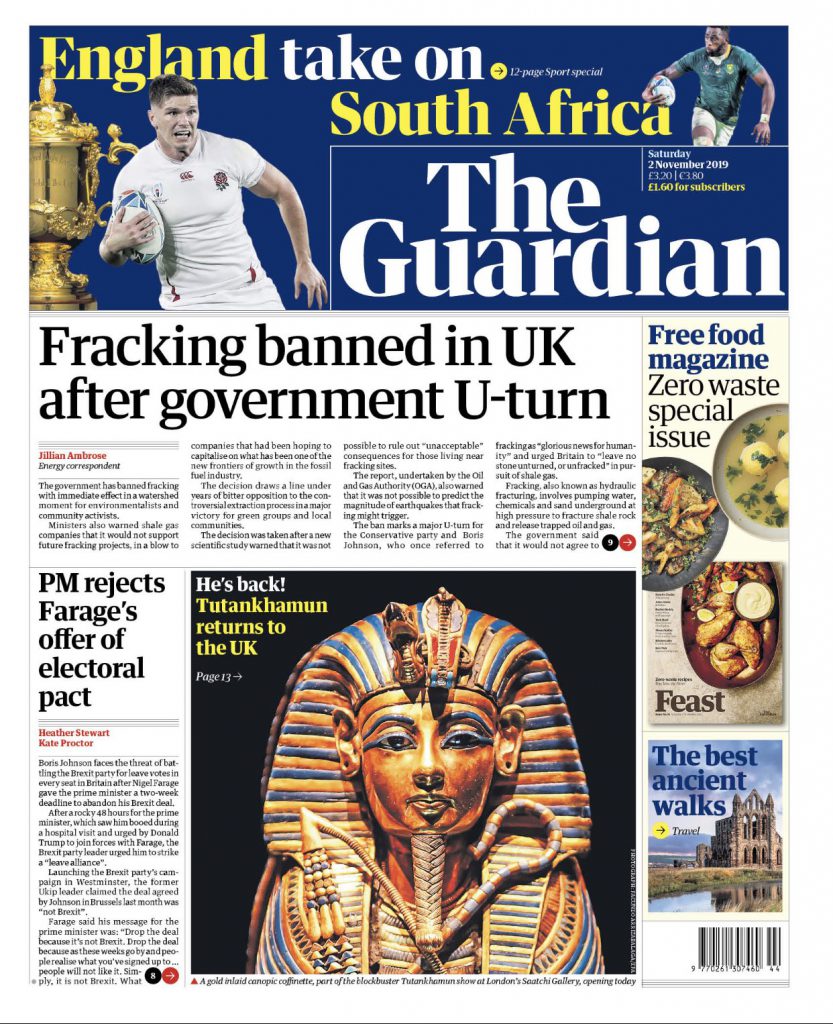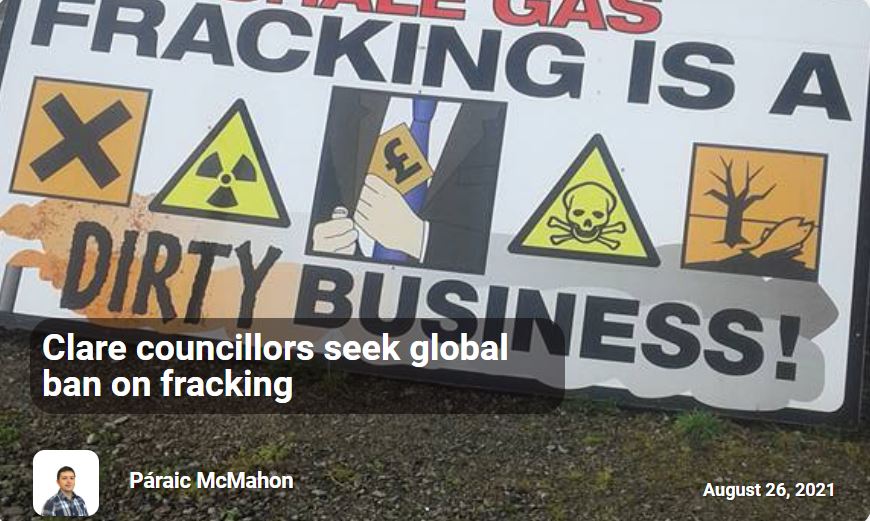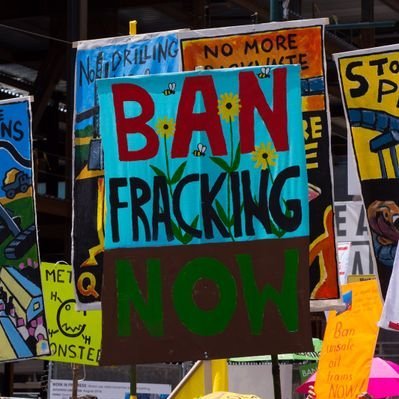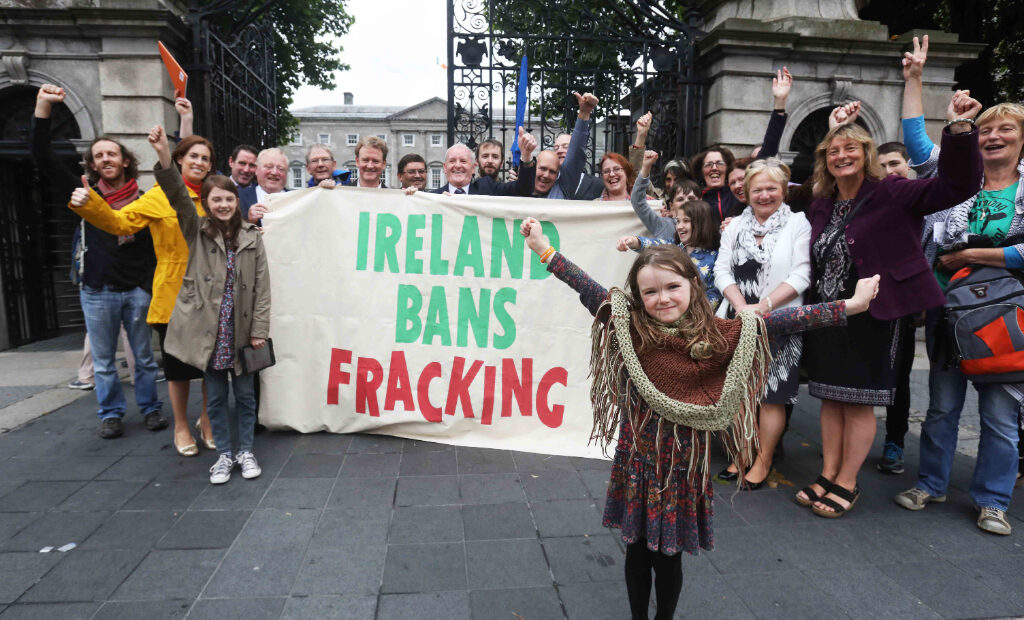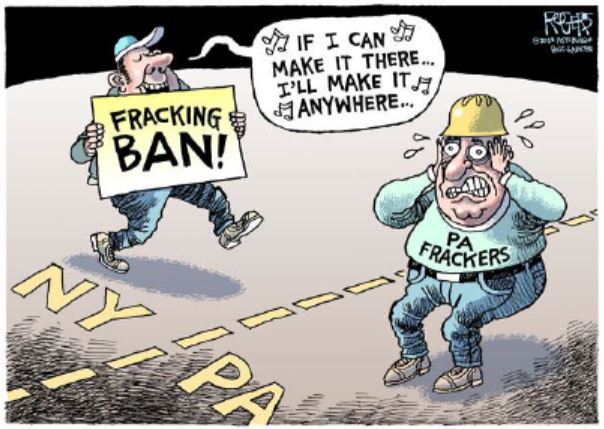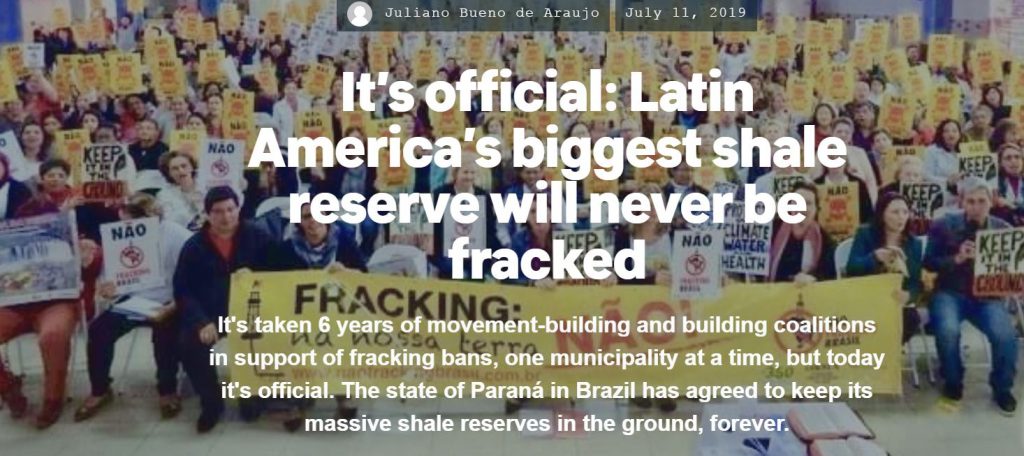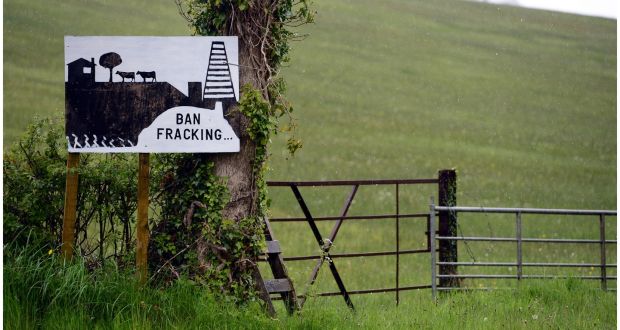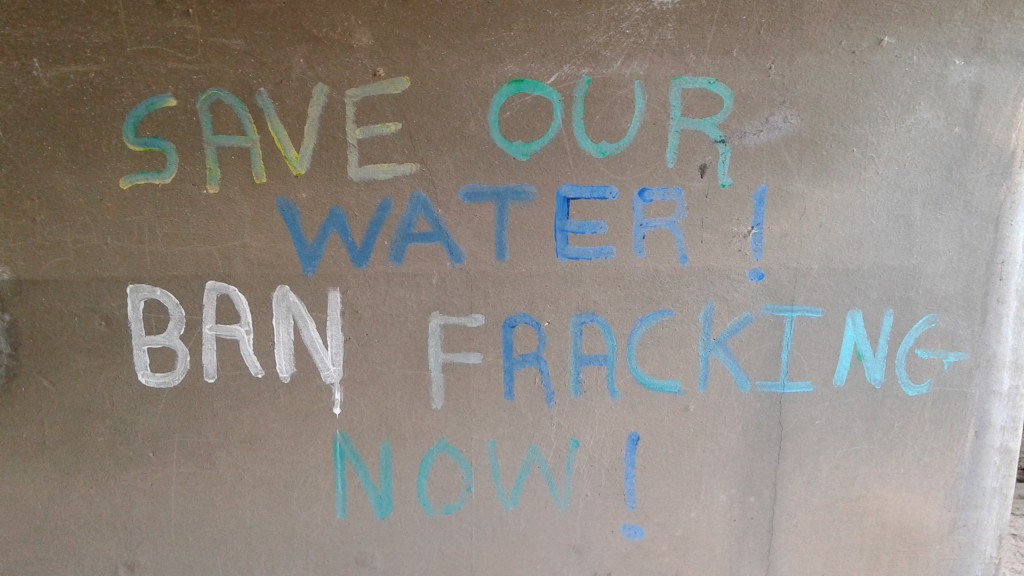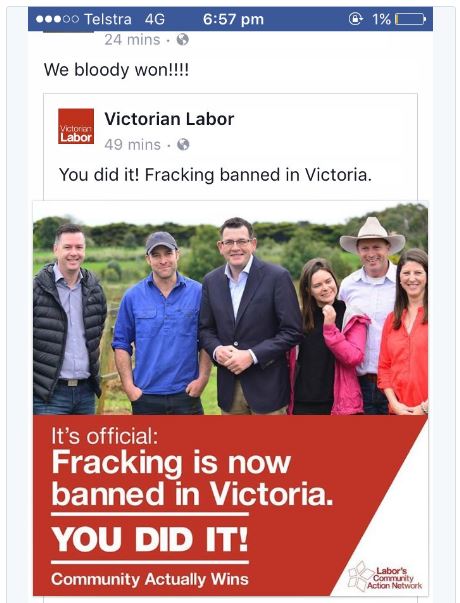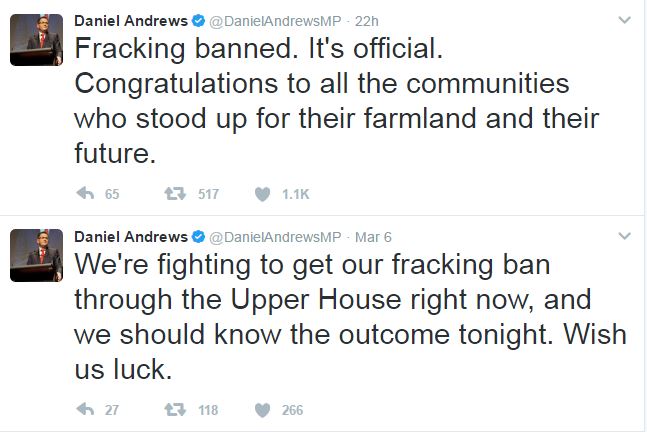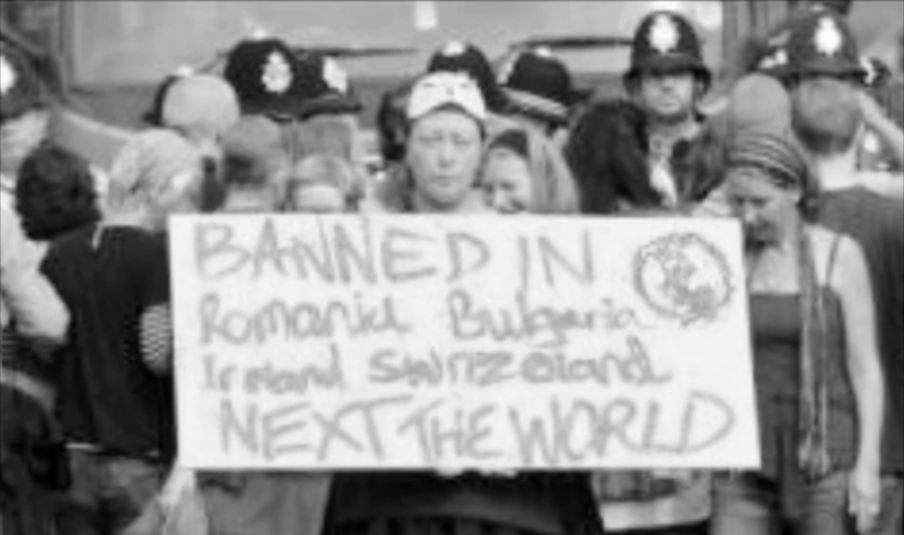 Super Smart! France's parliament passes law banning producing oil & gas by 2040, Bans extracting shale gas by any means, Unlike New York State's frac ban where many fracs (eg gas fracs) remain legal
Frac industry pushing France with old lies to sneak in fracing; Promoting extremely dangerous, toxic, financially ruinous gelled "non-flammable" propane fracs as "safe, clean and green" non-fracs!
France: Court bans US company Hess from drilling for fear of fracking and cancelled drilling permit despite the company's promise not to frac What good is a promise? Encana promised to never frac Rosebud's drinking water aquifers half a year  after the company already had.
Frackez-vous: French court passes ultimate fracking ban; France's Fracking Ban 'Absolute' After Court Upholds Law, Frac ban in France is constitutional, Judgement: Schuepbach Energy LLC

France Vote Outlaws 'Fracking' Shale for Natural Gas, Oil Extraction
France Becomes First Country to Ban Extraction of Natural Gas by Fracking