The Rule of Law: One for the rich and or 'well connected' (nudge, nudge, wink, wink) and another for the average 'Joe'. Edmonton lawyer Shane Stevenson facing drunk driving causing death charges at centre of major lawsuit against him and Dentons Law Firm. Lawyers working drunk is common. How many judges work drunk? What's the relationship between ordering gags (to cover-up crimes by the rich) and addiction?
Order in Council, June 25, 2020, changing Steve Allan's terms of reference mighty late in the witch hunt game. Note especially: "if any" foreign funding! Kenney farce extraordinaire.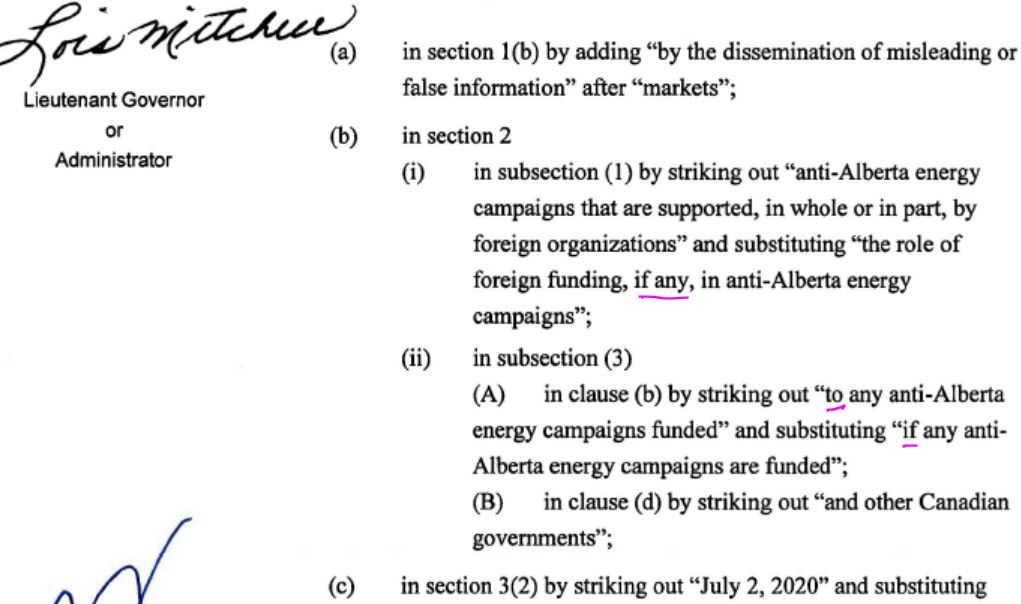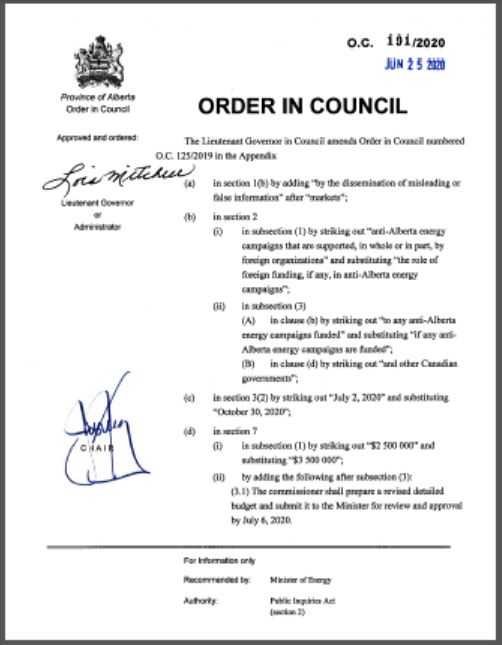 DaleOldman-Posts from behind Kennemy lines @dale_oldman
UCP's Grand Inquisitor apparently unable to back @jkenney's propaganda, so the #UCP change the terms of reference for the inquiry (1 month before it was to be complete) and toss it another million.
The terms of reference for the Alberta public inquiry on alleged foreign funding of environmental groups has been amended to include language that hints at the possibility that it might not have actually happened.
The $2.5 million inquiry was launched in July 2019 by Premier Jason Kenney to investigate "the anti-Alberta campaign," in which foreign groups were allegedly helping fund Canadian environmental groups that opposed Alberta's oil and gas industry.
The inquiry was a key plank of the United Conservative Party's platform in the 2019 provincial election.
The June 25 order-in-council, signed by Energy Minister Sonya Savage, makes some wording changes to the terms of reference. It now states that the "commissioner shall inquire into the role of foreign funding, if any, in anti-Alberta energy campaigns."
It originally said, "the commissioner shall inquire into anti-Alberta energy campaigns that are supported, in whole or in part, by foreign organizations."
Another amendment adds the word "if" to this statement: "The commissioner shall make such findings and recommendations as the commissioner considers advisable to…enable the Government of Alberta to respond effectively if any anti-Alberta energy campaigns funded, in whole or in part, in the manner described in [a previous section]."
The order in council also made some other changes, which were announced by Savage on Thursday.
It extended the deadline for commissioner Steve Allan to submit his report by four months to Oct. 30, and increased his budget by $1 million. The extra money is coming from funding set aside for the Canadian Energy Centre, also known as the energy war room.
Savage said the extra time was granted to allow the commissioner "to fairly and justly complete the inquiry process and follow up on the materials discovered to date."
Allan is required to submit a revised budget to the minister by July 6.
Interim report not released
Savage was not available for an interview on Friday. Allan's spokesman Alan Boras referred CBC to the energy minister's office.
Kavi Bal, Savage's press secretary, said the changes to the terms of reference were made for "legal clarity and consistency," adding they weren't based on findings in the interim report.
"Government would not be approving further work on due diligence if there was no indication or reason to conduct this work," Bal wrote in an email to CBC News.
Calgary-McCall MLA Irfan Sabir, energy critic for the Opposition NDP, thinks the inquiry didn't find evidence of foreign meddling so it needed to come up with a justification for spending public dollars.
"They're changing the terms of reference; they're softening the language — that 'OK, we spent $3.5 million to find out something,'" Sabir said.
Justice Minister Doug Schweitzer appointed Allan, an accountant from Calgary, to lead the year-long probe. Allan was given the option of holding public hearings, if he felt they were required, following the completion of an interim report.
A preliminary report submitted by Allan to Savage at the end of January was not released by the government.
A statement posted on the website for the inquiry states the report was extended to Oct. 30, 2020 "to hear from funding entities that have been identified in the Inquiry's research to date, and to accommodate challenges due to COVID-19.
"In its work to date, the inquiry has conducted more than 100 interviews with academics, researchers, industry officials, environmentalists, not-for-profit organizations and members of Indigenous communities to gather a variety of views."
The statement goes on to say the commissioner "will afford parties an opportunity to consider and respond to relevant material," and further information on the processes will be released in the near future.
A few of the comments:
Paul Smith Reply to @Robert Anderson:
When there is a crooked as crap UCP government planting evidence, owning the judge and looking for a lynching there is reason to worry. …
Gary Haggquist Reply to @Robert Anderson:
Only environmental groups aren't worried. We know who's worried. The people who are changing the terms of reference, "softening" the language, and sitting on preliminary reports, while they balloon budgets to try and hide the boondoggle they've created.
Jim Harrison
Maybe some in the ucp are finally realizing that it's the majority of ordinary Canadians who care about the environment. Not some communist/socialist/leftist cabal…
Bryan McKelvie
3.5 million taxpayer dollars thrown away to investigate a conspiracy theory that the UCP feeds the yokels to keep them in line. Glad to know that we can't have teachers or doctors but wasting millions is just fine
John Adams
Another million to the man that got Schweitzer elected. …
Paul Squires
Will there ever be an investigation into all the people who come to Alberta and want to take it over or damage it's government? Aberhart? harper? Kenney? Hill? Those guys?
Dave Mack
The government doesn't want to pay nurses, doctors or teachers. However, funding ghost hunters? Oh yeah.

Bert van Reply to @Dave Mack:
In cowboy hats, go figure.
Loran Graham

Wow Steve Allan…you did your 'due diligence' at quite a hefty cost to Alberta. Unbelievable waste of time and money. Savage sure likes to spend money on due diligence. Can't wait to see that report.

Bert van Reply to @Loran Graham:
You will never see that report. The UCP. Will bury it deeper than the truth about the kamikaze affair.
Paul Squires Reply to @Loran Graham:
No report can be made. This money all comes from the War Room and thus we don't need to know, it's protected information.
Paul Squires Reply to @Andy Davis:
The point is, not having found an enemy the war room has now been redefined to harass any group in the future that the UCP considers an enemy. Municipal councils, school boards, concerned citizens. Who knows where these 'enemies' lurk!
Environmentalist foreign funding inquiry given another 4 months and $1M to finish report by Michelle Bellefontaine, CBC News, Jun 25, 2020
… The original deadline for the final report was July 2, 2020. Allan submitted his interim report at the end of January.
Allan's work has been cloaked in secrecy since then.
The government declined to release Allan's interim report.
Environmental groups frequently cited by Premier Jason Kenney as hostile to Alberta's oil and gas industry like the Pembina Institute, Greenpeace, the David Suzuki Foundation and MakeWay, the organization formerly known as Tides Canada, said earlier this year that they had not been contacted by Allan for an interview.
Calgary-McCall MLA Irfan Sabir, the NDP critic for energy, was critical of the government's decision to spend more money on the inquiry.
"There certainly has not been a single development or recommendation that will improve Alberta's economy or create jobs, and now the premier is throwing another $1 million into Steve Allan's bank account and giving him a four-month extension, with no further details," Sabir said in a statement. "This inquiry has turned into a politically driven sham and an embarrassment."
A statement posted on the website for the inquiry states the report was extended to October 30, 2020 "to hear from funding entities that have been identified in the Inquiry's research to date, and to accommodate challenges due to COVID-19.
"In its work to date, the Inquiry has conducted more than 100 interviews with academics, researchers, industry officials, environmentalists, not-for-profit organizations and members of Indigenous communities to gather a variety of views."
The statement goes on to say the commissioner "will afford parties an opportunity to consider and respond to relevant material," and further information on the processes will be released in the near future.

That Kenney will keep secret?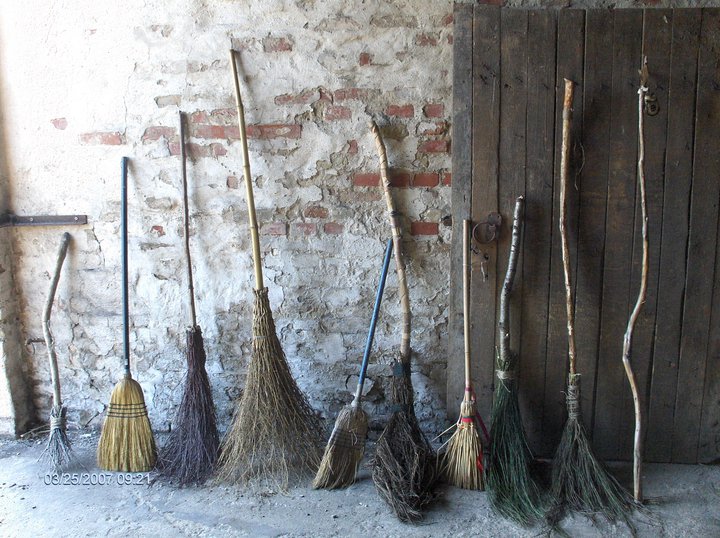 EDMONTON — Alberta's public inquiry into whether foreign money is bankrolling anti-oil protests in Canada is going into overtime.
Energy Minister Sonya Savage says the initial findings from the inquiry's commissioner, Steve Allan, show more work is needed to complete the final report.
So, Savage says the government is extending the deadline for the report to Oct. 30 from July 2.
Also, an extra $1 million will be added to the existing $2.5-million budget.
The cash will be diverted from the budget of the Canadian Energy Centre, the government's so-called energy "war room."
The inquiry was an election promise by Premier Jason Kenney, who has said he believes foreign funders are pulling the strings on domestic protesters to undermine Alberta's oil and gas industry.
Critics say Allan is not fact-finding but is out to prove a pre-determined conclusion

Or, is leading an extremely expensive operation to make pathetic white privileged men feel more powerful than they are. Unforgivable waste of one hell of a lot money in a pandemic that ought to go instead to front line workers in cleaning companies, grocery stores or to families of meat packing plant workers that died from Covid-19

and in doing so harming the reputations of those who legitimately and lawfully question the expansion of oil and gas operations.
Late last year, the environmental law firm Ecojustice launched legal action, asking a court to strike down the inquiry, saying the process is politically motivated, prejudges conclusions and is outside provincial jurisdiction.
Savage, in a statement issued Thursday, said it's critical that Allan have the resources and time to do the job properly.
"How Alberta — and Canada — come through this economic crisis depends in large part on the survival and successful recovery of our energy sector," said Savage.

Like this?
Ovintiv/Encana, Chevron, Exxon et al deeply deserve this! CNBC's Jim Cramer: "I'm done with fossil fuels … they're just done. We're starting to see divestment all over the world. … It's going to be a parade that says, 'Look, these are tobacco and we're not going to own them.' … Younger people don't want to own them. The dividends are great…but you can tell that the world's turned on them. It's actually happening really quickly."
Norges Bank blacklists CNRL, Cenovus (split from Encana – now Ovinvtiv – after Ernst lawsuit filed), Suncor and Imperial Oil from Gov't Pension Fund Global for unacceptable carbon emissions in Alberta's tarsands. Updated with tar-pimping by Ms. Southern and Alex Pourbaix, CEO Cenovus.
Premier Jason Kenney's 30 Million Dollar War Room Fails: The New York Times reports on global financial giants swearing off funding especially dirty fuel – Made in Alberta Tarshit!
Myth of American energy independence based on willful deception "Alice in Wonderland" forecasts by U.S. EIA. Best way to con investors into losing $Billions! The Permian is flat lining, most frac'd shale plays "don't amount to a hill of beans."
Bank in Quebec, Caisse Solidaire, offers Oil-Free RRSPs! 250 professors, including from Calgary, ask Canadian universities to divest from petroleum industry. Laure Waridel: "One of the ways to put the economy at the service of the planet is to review the way we invest."
Why Encana Corp. Is Just a Big Disappointment; Stock price tanked 80% in the last 10 years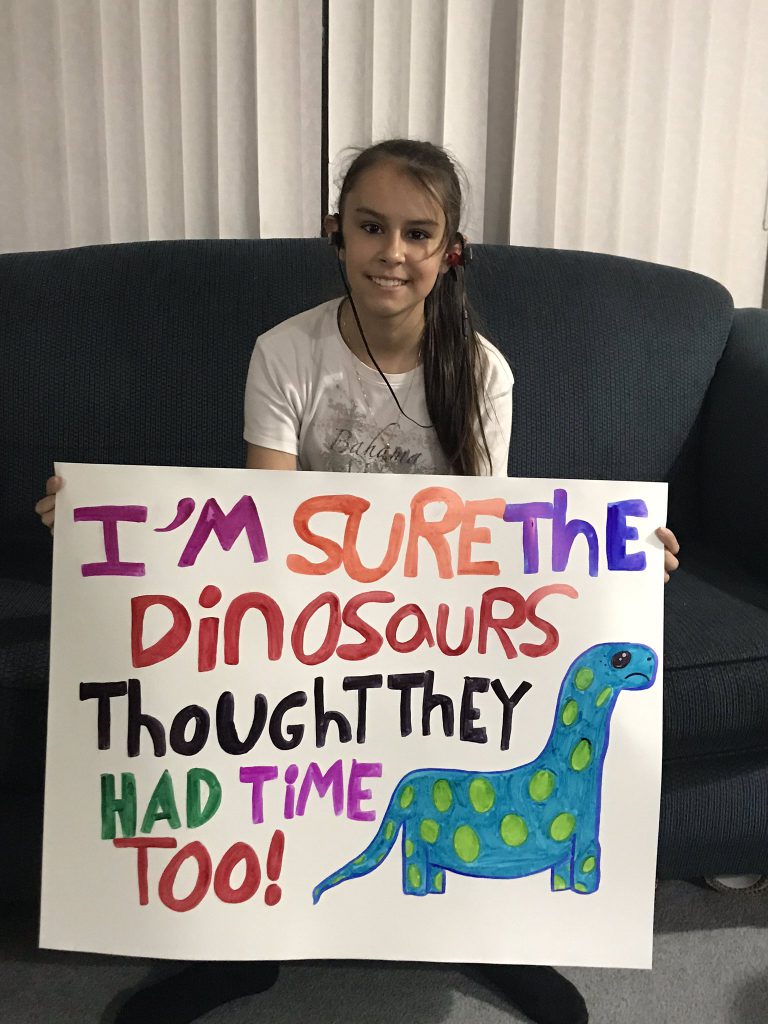 "We look forward to the recommendations of the commissioner. We will do whatever it takes to support one of Canada's most important industries as we set a path toward economic recovery and renewed prosperity."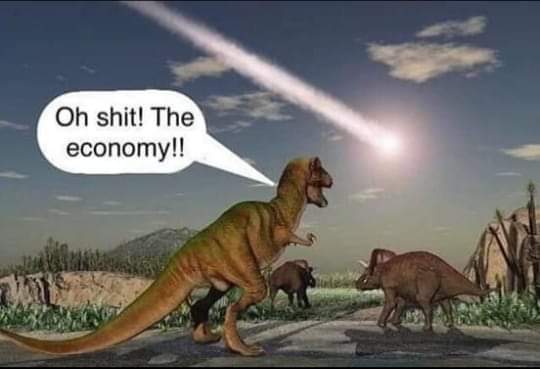 This report by The Canadian Press was first published June 25, 2020.
Refer also to:
The Alberta gov't and oil & gas industry are partners in a money laundering scheme. Just another massive subsidy ($100 million this time) to a multi-$billion profiting, horrifically abusive, lying, polluting, job decimating (by automation & greed) industry.
Stinky, Sleazy & Creepy: Kenney's war room records office is Calgary law firm Burnet, Duckworth & Palmer LLP. Danny Yeoman: "War room is a GIANT WASTE OF MONEY…we're having to lay off thousands of people to pay for it." And, giving the public's money to rich lawyers? Something stinks.
UK: Frac'ing is over as the big frac lies fail
BlackRock Takes Command; "Literacy is Power," meanwhile Alberta's AIMCo Loses $4 Billion on bet gone wrong. Bet gone wrong or laundering (aka stealing) more money from ordinary citizens and pensioners to give to the rich?
Hanky Panky hits anti-Alberta Inquiry Commissioner Steve Allan: Why give $905K (more than 1/3 the entire budget) to Dentons Canada, law firm where Allan's son is partner, Steve Harper works and Alberta Justice Minister Schweitzer was partner. Why such expensive advice to catch some witches flying on brooms made with a few foreign parts?
Kenney's $2.5 Million "Public Inquiry" Witch Hunt has paid law firm Dentons Canada $905,000 so far! Is Steve Allan's job to steal from Alberta taxpayers to give to lawyers in exchange for Kenney favours? What a toxic circus Alberta govt is. Or, maybe the money is to pay Harper for his time puppeting KKKenney?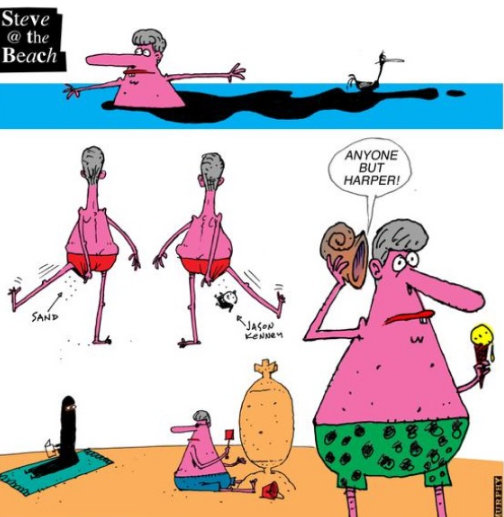 Really Kenney? Canada's worst economist ever? Steve Harper trashed our economy to serve China, Israel, the USA and big oil. I expect you know that, and that CAPP 'n gang have your penis roped tight so that you give them everything they demand.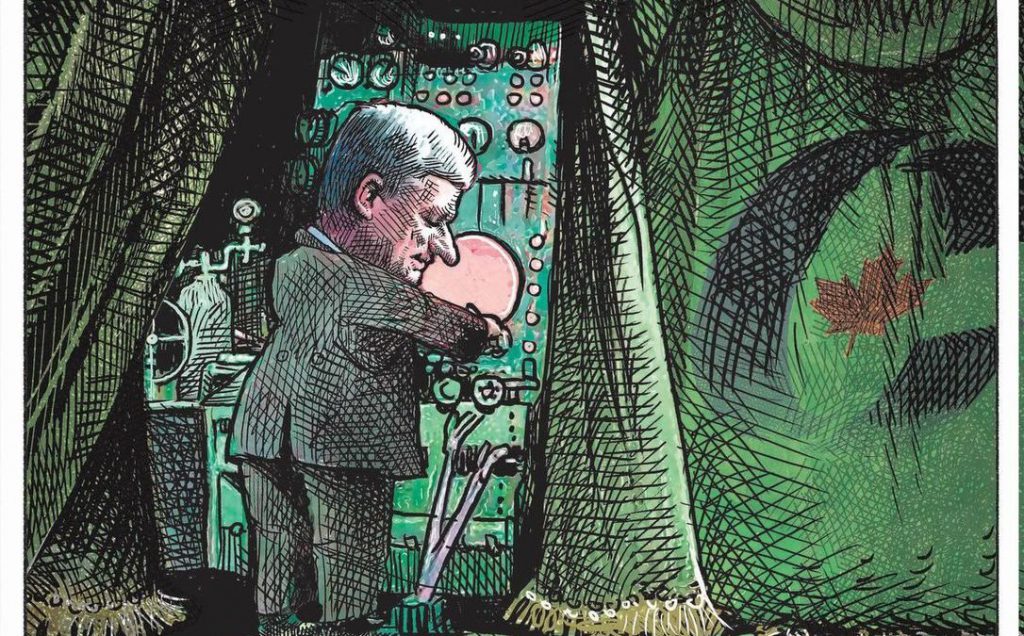 Or, perhaps KKKenney plans to give the million dollars to poor evil law-violating cowardly run away to the USA Encana/Ovintiv? Encana/Ovintiv Greedy Frac'ing Bloodbath Continues, Kills More Jobs After Promising Not To.
Someone else suing the Hanky-Panky-infested AER? Will Steve Allan, Witchin' Snitcher Collector, investigate?
CAPP/Kenney's Snitch Submission Email for $2.5 Million "McCarthy style witch hunt" of courageous concerned citizens, to help polluting, job-decimating, billion $ profit-taking, largely foreign-owned multinationals. The Inquiry lies, says not linked to Kenney's war room even though inquiry is reportedly paid for out of war room's budget! Inquiry Commissioner Steve Allan is industry-biased of course: Was Director of Compton Petroleum, chaired Compton's Audit Committee (company with a greedy sordid sour history)
"Polluter" Shell & "Penny Stock" Pieridae to retry their sour gas marriage, coached by AER, funded by "Loser" AIMCo. Stewart Shields: "Alberta Conservative gov'ts becoming recognized as the worst petroleum managers in the free world—as this story by the famous Andrew Nikiforuk describes so pointedly!!"
Look out Albertans whose pensions Kenney gave to AIMCo. Crazy Days in Alberta: The Poison Wells File. The province let oil and gas firms create a $100-billion disaster. New example? Shell Pieridae Briko Ikkuma Alberta Foothills Sour Gas Marriage financed by AIMCo and about $10Billion in liabilities.
"Merriest fossil fuel stories" of 2019 show frac industry melting down. Roaring 20s speed into "tragedy on the horizon" where investments could "go to zero quickly." Vital warning for AIMCo by Bank of England Governor Mark Carney: Pension funds could be hit by 'worthless' fossil fuels
If AIMCo were independent, trustworthy and believable would its CEO need to boast so loudly and dishonestly in the media? Will King Kenney fire Mr. Uebelein if he refuses to give bankrupting oil and gas frac'ers a billion more dollars here and a billion more dollars there?
Energy: The Losing Sector in the Junk Bond Rally. This year, high yield corporate bond market produced best returns since 2016. Despite this strong performance, Energy sector, which makes up 11% of the HY bond universe, produced **negative returns.** Jason Kenney and AIMCo: Keep your grubby greedy mits off our pensions, including our CPP!~
"Impeach a Premier?" Jason Kenney & his UCP's Omnibus Bill fires Election Commissioner investigating Kenney, transfers teachers' pension funds **without their approval** to underperforming AIMCo. Kenney trying to turf RCMP too because they're also invesigating him?
UCP Filthy Lucre Lust: Hands off our CPP! We don't want AIMCo rendering our pensions into "a pork barrel to convert into welfare payments for fossil fuel billionaires."
"Effectively, the shale boom is over." Colorado's 8 largest public oil & gas producers spent $27 Billion more than they made in past 5 years. Is that why Alberta gov't wants our pensions? To feed the bleed via AIMCo?
Kenney stealing $16.6 Billion from Alberta teachers to give yet more corporate welfare to polluting oil & gas & frac bankrupters via AIMCo? Includes revealing comments by Diana Daunheimer.
Meet Alberta's Radioactive Ranchers: Nielle and Howard Hawkwood. Timing is everything. Why did AIMCo (ATB/Heritage Fund connected) announce $200 Million (bailout?) investment in "Quite leveraged" Calfrac on same day NDP Rural Caucus try to get Nielle Hawkwood's frac ban resolution on floor of NDP's Annual Convention?
Brilliant mural by AJA Louden on "Crooked Cuttin' Kenney." Alberta UCP ("United Clown Posse") & KKKenney Economics 101: Steal from the poor to fatten the already fat rich polluters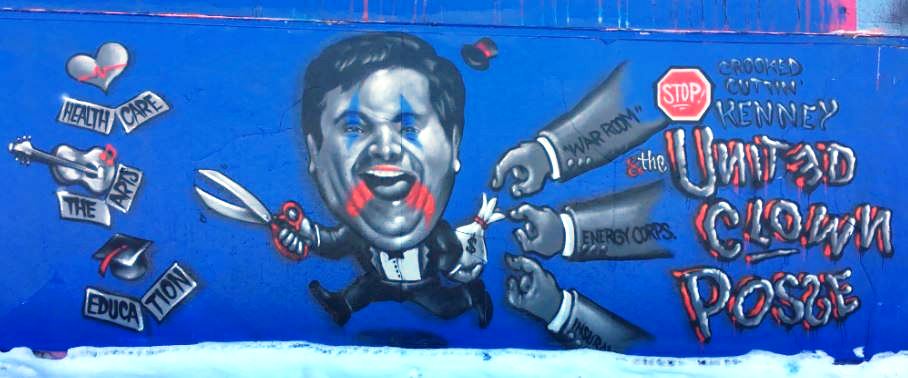 Pension Pirates on a tear in Alberta! Where's the RCMP?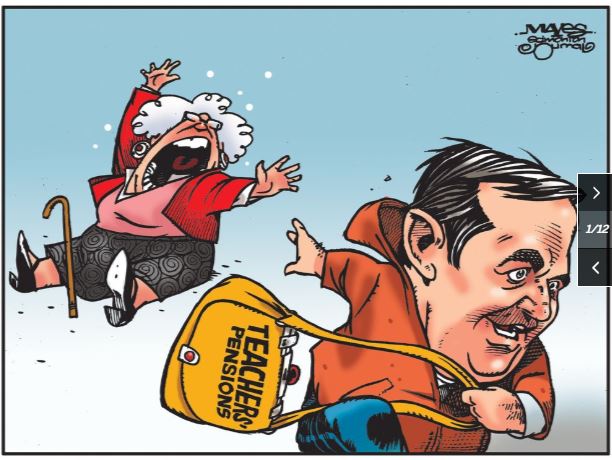 Look Out Alberta Teachers! Over $19 Billion in retirement savings for teachers, state troopers and public workers lost over last decade by California & Colorado state pension funds investing in fossil fuels.
Kenney's 30 Million dollar Alberta War Room fartin' up a storm o' lies 'n shit on Twitter.
Alberta senior to Jason Kenney: "Keep your criminal little fingers off my CPP pension!!"
Why isn't Kenney's War Room & Witch Hunt investigating & harassing Encana, 80 per cent foreign-funded, illegal aquifer frac'er?
Kenney goes a beggin' to Trudeau for mega cash & tax cuts to give yet more $billions in corporate welfare to billion dollar profit raping oil patch; Kenney & CAPP want Canadians (and their heirs and their heirs and their heirs, etc.) to be forced to pay for oil & gas industry's rape & pillage & pollution of Alberta.
In Texas, energy companies cut nearly 6,000 jobs over past four months. In western Canada, Husky cutting hundreds of jobs, most cuts in Calgary. Kenney's $4.5 billion in corporate tax cuts obviously not enough to feed the greed.