The UK energy minister said this evening that fracking was over and the government had "moved on".
Kwasi Kwarteng was speaking during an interview about a cryogenic battery facility that will store renewable energy.
Asked by Roger Johnson, of BBC North West Tonight, whether a shift to renewables marked the end of fracking, the minister said:
"We had a moratorium on fracking last year and frankly the debate's moved on. It is not something that we're looking to do.

"We've always said we'd be evidence-backed so if there was a time when the science evidence changed our minds we would be open to that. But for now, fracking is over."
The moratorium, introduced in England in November 2019 and still in force, was a response to seismic activity induced by fracking at Cuadrilla's shale gas site at Preston New Road, near Blackpool.
On August bank holiday in 2019, the company's operations caused the UK's strongest fracking-induced earth tremor, measuring 2.9ML. It was felt across the region and there were nearly 200 reports of damage to buildings made to the British Geological Survey.
In this evening's interview, the minister was pressed: "So, you're saying that's it?"
Mr Kwarteng replied:
"I said that there was a moratorium that we did at the end of last year."
The interviewer asked:
"And you've moved on?"
Mr Kwarteng said:
"We've moved on, yes, exactly."
In March 2020, Cuadrilla withdrew equipment from the Preston New Road site. Last month, it predicted there would be no fracking at the site in 2020 and it was looking at "conventional" opportunities.
Opponents of Cuadrilla's operation welcomed Mr Kwarteng's comments this evening.
Susan Holliday, chair of Preston New Road Action Group, said:
"This is positive news for communities that have been living under the cloud of fracking for years. We have always believed that the science did not support it, and it seems that the government are coming to that view too.

"Cuadrilla should now restore the site at Preston New Road so that our community can put the nightmare of fracking behind us. Renewable energy has got to be the answer to our future energy needs."
Claire Stephenson, of Frack Free Lancashire, said:
"It's good to hear that the government have finally caught up with public opinion and science to say that fracking is over.

"Although it isn't a permanent ban, common sense and a climate emergency will dictate fracking won't resurface.

"The most expensive fracking experiment in the UK, happened on our doorstep here in Lancashire and resulted in millions of pounds of cash and drillers' dreams being invested into, essentially, two deep and dirty holes in what was once pristine agricultural land.

"What remains of the company Cuadrilla, must now restore that land and officially leave our community forever."
Dr Frank Rugman, who lives near the Preston New Road site, said:
"Following the induced earthquakes, it became obvious to all rational observers that fracking should never have been forced upon our communities.

"This evening's news of a belated government U-turn on fracking, only confirms that the future lies in the generation of clean renewable electricity supported by efficient battery storage."
Joe Corre, of the campaign group Talk Fracking, said:
"A fracking moratorium on the basis of seismicity as a pre-election stunt is not the same as a full fracking ban due to fracking finally being considered by the Government as dirty fossil fuel causing climate change. That's what needs to happen.

"The energy minister Kwasi Kwarteng may say 'fracking is over' for now, but INEOS, the biggest holder of fracking licences in the UK, which they paid good money for, is still waiting cap in hand for the verdict of their delayed planning application for shale gas exploration in Woodsetts.

"A lot can change depending on how that goes. If they win, then suddenly fracking is back on the agenda. If they lose, then Sir Jim will most definitely launch an appeal.

"Meanwhile, INEOS has just purchased interests to frack Texas, U.S.A. with the view of importing fracked gas, or LPG, into the UK to power their plastics plants. The circular argument from Sir Jim to the Government will ultimately be, "Isn't it cheaper for the UK to produce it's own fracked gas or LPG rather than rely on imports from the U.S.A?

"The devil in the detail of the upcoming Brexit negotiations will be very interesting in terms what could change Government policy overnight back in favour of "fracking" – or some other terminology which allows for extreme energy extraction – and let the dirty frackers like INEOS creep back in".
DrillOrDrop invited Cuadrilla, IGas and Ineos, the three leading shale gas companies, to comment on Mr Kwarteng's interview.
The minister said the CryoBattery facility, at Carrington, in Manchester, marked a move from fossil fuels to renewables. He said:
"This year I think we went for two months without any coal generated power whatsoever so the shift from fossil fuels is happening. I think the cryogenic battery is actually a step in that direction. And I think this is really welcome."
The facility will be one of the world's first commercial liquid air batteries. It could store enough energy to power 200,000 homes for up to 5 hours. Its capacity is double that of Tesla's largest chemical battery in south Australia.
The Manchester plant has attracted a £10 million government grant and is due to start operating in 2022.
It will use surplus energy from renewable sources to chill the air, turning it into a liquid. When extra power is needed, the liquid air is released and turns back into a gas, driving a turbine to provide electricity.
Updated 19/6/2020 to include comment from Dr Frank Rugman and Joe Corre
A few of the comments:
The continued comments of the pro-frackers demonstrate how deeply deluded they are to believe that this toxic industry which induces earthquakes, reportedly damaging 200 homes, could ever be acceptable. This failed experiment has already cost Lancashire and the UK tax-payer many millions of pounds. Cuadrilla must immediately dismantle their site at Little Plumpton and return it to safe agricultural land. The fantasy of fracking is over.
KatT June 19, 2020
No matter what all the fracking supporters say on this forum they are communicating in their own echo chamber. The facts is the government has stated that fracking is over they have moved on. We have to reduce emissions and transition away from fossil fuels, we do not have a choice. Soon gas boilers will no longer be installed in new buildings. Experts estimate we can reduce energy consumption significantly with measures such as improving the energy efficiency of buildings creating less demand. The reality is we don't need fracking and what gas we do need can be obtained from the U.K. CS , whilst it lasts, and then import the rest of the ever diminishing amount of gas we will require. Gas consumption is generally falling. There is a glut of gas so no energy security issues either. Rather than extract more fossil fuels, the government is right to invest in greener energy and progress to net zero.
Peter K Roberts June 19, 2020
Dr Riley.
My home in Warton, 4.4 road miles away from the Cuadrilla fracking site was damaged by the August Bank Holiday Monday 2.9 Hydrofrac Earthquake. Before and after photographs availble. Legal proceedings are in process of preparation.
A property in Kirkham has been repaired following damage from the same earthquake,
'Nocebo my backside'.
I'm sure Frack Free Lancashire will provide more examples if you ask them.
john Powney June 19, 2020
The BGS originally stated that they believed there was a direct connection between the amount of fluid injected and levels of seismicity. That statement came in their review of the events at the Preese Hall well. After the PNR earthquakes the BGS stated that might not be the case.
The reality is that it is impossible to accurately locate all naturally occurring faults and impossible to predict exactly what would happen if fracking fluid found it's way into those faults or how faults may cause movement from fracturing close by.
The commercial fracking model is to continually drill new sites as output decreases rapidly.
The cumulative effect of hundreds of wells in close proximity in faulted areas would obviously give rise to serious concerns over the potential to cause earthquakes of great magnitude and duration.
The Government is right to move on. The science could never prove that hydraulic fracturing of UK shale could have a predictable maximum seismic threshold that would not be exceeded.

Refer also to:
2020 06: Encana/Ovintiv (aka Ovarytits) Greedy Frac'ing Bloodbath Continues, Kills More Jobs After Promising Not To.
2020 06: The biggest con ever? Millions of abandoned wells enabled by politicians, regulators & courts. Oil, gas 'n frac industry rapes, profits 'n runs, hangs the public with clean up, a climate menace & endless health harms & cruelty
2020 05: Gas stoves are a major source of indoor air pollution, exposing millions of people to "pollution in their homes that would be illegal outdoors." No wonder industry fights to prevent regulation of stoves fueled with their foul products!
2020 02: What does frac'ing do best? Polluting us while going bankrupt: "Staggering" $86Billion in debt maturities coming due. Investors now have "risk aversion" to the sector.
2020 02: Frac industry is damaging the oil & gas economy. When flipping for a profit fails, frac companies file for bankruptcy, which in turn deters lenders. "Wall Street has basically completely turned its back on the industry right now." Is there anything frac'ing doesn't damage?
2020 01: Happy New Year! "Merriest fossil fuel stories" of 2019 show frac industry melting down. Roaring 20s speed into "tragedy on the horizon" where investments could "go to zero quickly." Vital warning for AIMCo by Bank of England Governor Mark Carney: Pension funds could be hit by 'worthless' fossil fuels
2010 01: Ovintiv/Encana, Chevron, Exxon et al deeply deserve this! CNBC's Jim Cramer: "I'm done with fossil fuels … they're just done. We're starting to see divestment all over the world. … It's going to be a parade that says, 'Look, these are tobacco and we're not going to own them.' … Younger people don't want to own them. The dividends are great…but you can tell that the world's turned on them. It's actually happening really quickly."
2020 01: Smart Business Minister! UK Frac ban stays: "The only way it can be resumed is by compelling evidence which so far is not forthcoming."
2019 11: Scared of UK's frac ban? USA Senator Pat Toomey introduces a bill to ban a president from banning frac'ing.
Meanwhile, in KKK Land: 2019 11: Kenney stealing $16.6 Billion from Alberta teachers to give yet more corporate welfare to polluting oil & gas & frac bankrupters via AIMCo? Includes revealing comments by Diana Daunheimer.
2019 11: Magnificent article by Andrew Nikiforuk: UK Ban Adds to the Tremors Taking Down the Fracking Industry
2019 11: Shale gas frac'ing wasted 'millions of taxpayers' cash', say scientists; Frac quakes force Tory Gov't to Ban Frac'ing. Fracking Free Ireland Welcomes the Ban in Press Release to all TDs & MPs while industry spins itself silly
2019 11: UK: Unbelievable! Tory Gov't bans frac'ing! In Canada, when frac harms ramp up and industry demands deregulation, regulators deregulate. UK decision taken after new scientific study warns it's not possible to rule out "unacceptable" consequences for those living near frac sites
2019 10: UK: "Victory for Communities & Common Sense." PM Boris Johnson hints at frac ban; Previously had urged UK to "leave no stone unturned, or unfracked." UK Oil and Gas Authority to report this week on links between frac'ing and earthquakes.
2019 09: Open letter signed by 450 groups, universities, faith groups and celebrities around the world ask U.N. Secretary General Antonio Guterres to endorse global frac ban
2019 09: "A Murderer's Row: Maturities are coming year after year." Bankruptcies rising in U.S. oil patch as Wall Street's disaffection with frac'ers reverberates through industry. 26 producers file for bankruptcy so far in 2019; 28 filed in all of 2018. Bankruptcies expected to rise, "Debt levels are just too high and they're going to have to take their medicine."
2019 08: World's Biggest Fund Manager, BlackRock, lost $90 Billion investing in fossil fuel companies over last decade
2019 08: UK, Blackpool: Cuadrilla's quakes won't stop even though work ordered stopped. Bigger quake, 2.9M, damages countless homes, 450 residents protest, demand frac ban. Company's earthquakes keep getting bigger: 2.1M quake, felt by residents, days after previous record set at 1.6M, also felt by residents. Cuadrilla had promised it would keep quakes below 0.5M
2019 07: UK: Conservative Environmental Network Manifesto – Womanfesto (female MPs signed also) calls for Frac Ban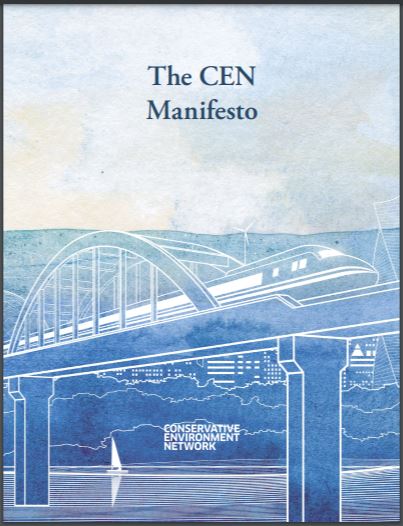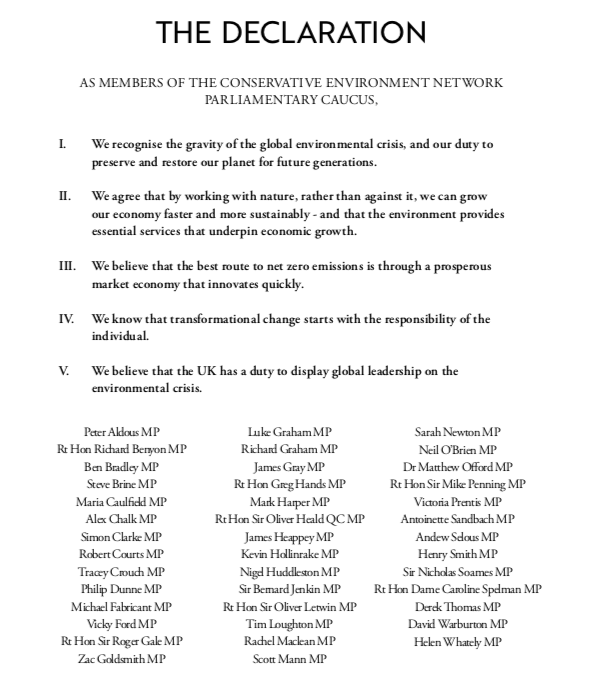 2019 04: International Human Rights Court Recommends Worldwide Frac Ban. Will rape & pillage enabling Canadian authorities listen?
2017: Compare Republic of Ireland's Frac Ban with Germany's Non Ban Frack Ban: Germany redefines fracking; "Conventional" fracking allowed!
2016: Excellent Article by Andrew Nikiforuk on Yet Another Study and the EPA's Final Frac Report, Both Highlighting Fracking's Harms to Groundwater. The Big Lie by industry, regulators, politicians unravels
2016: Tig Oil's Big Lie Continues to Unravel: Texas officials found 50 cases of groundwater contamination in 2015; 570 since 2006!
2014: The Big Lie Continues – in Parliament, Even after release of frac report by Council of Canadian Academies: Intervention concernant les risques de l'exploitation de gaz de schiste
2014: Quebec's Premier Declares Province-wide Shale Gas Ban after Environmental Review Board (BAPE) says Fracking Not Worth The Risk, "Too many negative consequences to the environment and society…risks to air and water quality…noise and light pollution"
2014: The Big Lie Continues, former US Secretary of Interior Ken Salazar says: "We know that, from everything we've seen, there's not a single case where hydraulic fracking has created an environmental problem for anyone"
2014: Who are these people? Why the big fracking lies? The liars are mostly old white men!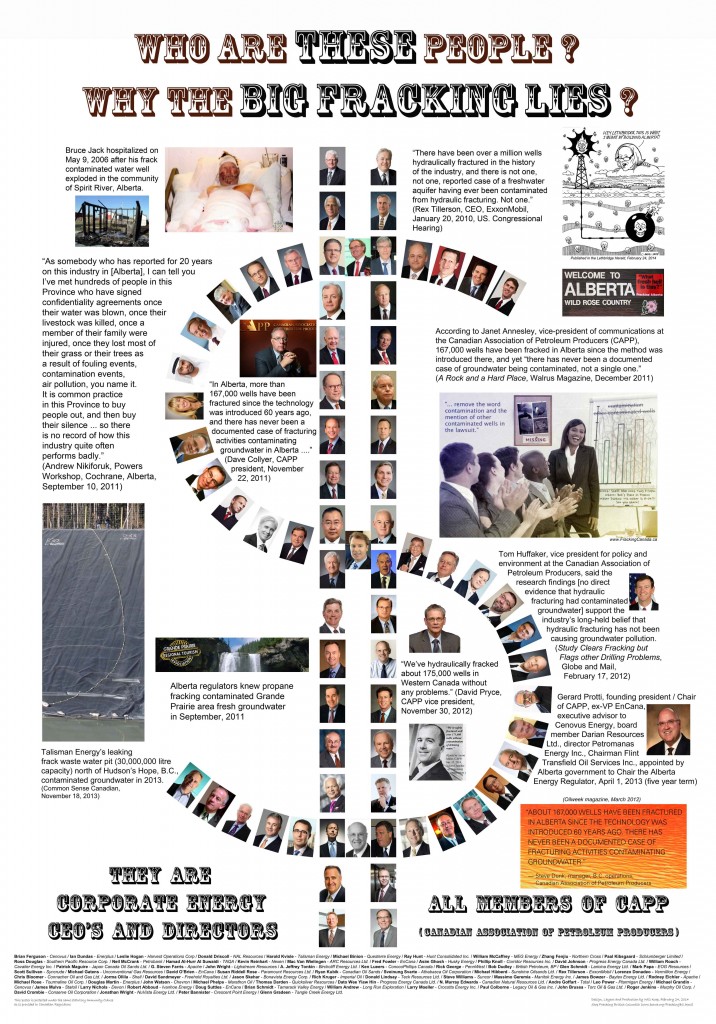 2013 10: Frackez-vous: French court passes ultimate fracking ban; France's Fracking Ban 'Absolute' After Court Upholds Law, Frac ban in France is constitutional, Judgement: Schuepbach Energy LLC
2013 10: Lone Pine Resources, a Canadian frac company in serious financial trouble with $300 million in aggregate debt sues Canada for $250 million to lift Quebec frac ban