Comment by Randy Kish to the Edmonton Journal article below:
Yet another anecdotal story of one law for the rich and or 'well connected' (nudge, nudge, wink, wink) and another law for the average 'Joe'.
Edmonton lawyer facing drunk driving causing death charges at centre of major lawsuit, Lawsuit alleges Shane Stevenson and Dentons law firm engaged in self dealing by Charles Rusnell, CBC News, Feb 05, 2020
An Edmonton lawyer facing drunk-driving charges in the crosswalk death of a teenager is now at the centre of a major lawsuit brought by a Calgary multi-millionaire against him and his law firm.
In a lawsuit filed Friday, Calgary businessman Laurie Venning, and his Venning Group of companies, are suing lawyer Shane Stevenson and the Dentons law firm for more than $25 million, alleging a years-long scheme of self dealing, conflict of interest and gross overbilling.
The lawsuit further alleges Dentons failed to properly monitor Stevenson, even though the firm knew he had a serious substance abuse problem that had resulted in stays in a rehabilitation centre.
In April 2018, Edmonton police charged Stevenson with impaired driving causing death and hit and run causing death after 16-year-old Chloe Wiwchar was run down while crossing Kingsway in a marked crosswalk with flashing lights.
The truck that allegedly struck Wiwchar fled the scene. An off-duty police officer followed the truck and Stevenson, then 47, was arrested. His trial is scheduled to run for 10 days beginning Oct. 5.
Edmonton lawyer charged in hit-and-run death of teenage girl
Neither Stevenson nor Dentons has filed a statement of defence and none of the allegations contained in the lawsuit has been proven in court.
… Sold company for $775 million
Laurie Venning, a welder by trade, helped in the 1990s to create specialized pipe for heavy oil wells. In 2014, he sold Regent Energy, the Calgary company he co-founded, for $775 million to a private equity firm.
The lawsuit claims Venning retained Fraser Milner Casgrain, which subsequently became Dentons, in September 2010 and in the intervening years he paid Dentons about $22 million for legal services and another nearly $12 million in disbursements.
The allegations in the lawsuit, however, only relate to the period after Venning sold Regent in November 2014. It's alleged that Dentons billed Venning about $7.4 million between then and mid-2018.
After selling Regent, Venning focused exclusively on new investments and business development and the lawsuit says Dentons and Stevenson were retained to provide legal advice.
The lawsuit claims Dentons and Stevenson proposed to Venning that "within a short period of time" Stevenson would leave Dentons and become a full-time, in-house legal adviser to the Venning Group. But that never happened.
Venning claims that unbeknownst to him, Dentons made Stevenson lead of its energy group in Edmonton, with Venning as its only client. Stevenson, the lawsuit alleges, received about $1 million a year from Dentons during this time.
Lawyer provided legal advice while under influence [Appears to be standard legal practice in Canada]
In about March 2018, Venning began an investigation of the legal services provided by Dentons after becoming "concerned regarding the enormity of the legal fees invoiced by Dentons and the lack of any real success in major transactions that were identified, sourced and promoted by Dentons."
In April 2018, Stevenson was charged in the death of Chloe Wiwchar, and was suspended by both Dentons and the Law Society of Alberta. [Both grossly too late]
"This accelerated the investigation [Venning] had already begun," the lawsuit states.
The lawsuit alleges Dentons failed "to ensure its partners were properly serving the Venning Group, in light of Stevenson's ongoing substance abuse issues, despite their knowledge including having sent Stevenson to multiple stays in a rehabilitation facility and that Stevenson's substance abuse was re-emerging in an alarming manner.
"Stevenson was providing advice to the Venning Group while under the influence of intoxicants and narcotics including alcohol and cocaine," the lawsuit states, adding that Dentons owed a duty to Venning to monitor the work Stevenson was doing for Venning "given Stevenson's known substance abuse history.
"[Dentons] were aware at all times that Stevenson had a heightened risk to relapse, but failed to monitor the advice he was giving, and failed to warn [Venning] they should not rely upon Stevenson's advice," the lawsuit states.
Personally involved in 22 Venning companies
The lawsuit claims that because Dentons and Stevenson had assured Venning that he would become in-house counsel, Stevenson was allowed to become directly involved as a shareholder or director in numerous of its companies.
"Dentons and Stevenson represented to [Venning] that it was standard industry practice to grant legal counsel with equity participation in the companies for whom they acted," the lawsuit states.
Stevenson eventually became involved in 22 of Venning's companies or trusts, and the lawsuit claims that Stevenson issued shares in several companies to himself, including some instances "without the knowledge or consent of the plaintiffs."
Venning claims that Dentons never recommended he get independent legal advice in relation to these transactions, "despite the conflicts of interest that necessarily resulted, and despite the fact that some or all of these transactions were not fair and reasonable to the Venning Group."
Dentons, the lawsuit states, "knew, or ought to have known, that it was no longer in the Venning Group's best interests for Dentons to continue acting as their legal counsel."
And the lawsuit claims "Dentons' ability to act as fiduciary to the Venning Group became impossible due to the conflicts of interests Stevenson and Dentons created.
"By continuing to act as legal counsel to the Venning Group in this manner, Dentons moved well beyond being merely legal counsel, and placed themselves in a web of conflict, which included self-dealing, and more, or gross negligence."
The lawsuit alleges that after Stevenson was arrested and charged in the crosswalk death, Dentons, rather than address the issues created by Stevenson, "obfuscated or otherwise concealed from Venning Group the egregious conduct, or otherwise failed to warn the plaintiffs of its mistakes and improper legal advice."
Dentons charged improper fees, lawsuit claims
Dentons, through Stevenson, made specific requests on several occasions for Venning to pay Stevenson a personal "success" fee.
"Dentons failed to advise the Venning Group that such personal payments were improper and a violation of Dentons' duties to its client."
Venning, according to the lawsuit, paid Stevenson $150,000 in success fees between September and November 2014 in relation to the sale of Regent and another separate personal success fee of $300,000 on March 26, 2015.
The lawsuit claims Dentons, through Stevenson, went so far as to prepare documents that would give him power of attorney over Laurie Venning's estate and "become the proposed executor and a beneficiary of Laurie Venning's personal will."
Ex-client sues Edmonton lawyer charged in teen's hit and run death by Jonny Wakefield, February 5, 2020, Edmonton Journal
An Edmonton lawyer accused of impaired driving in the death of a 16-year-old girl is being sued by a former client who claims he provided bad advice, put himself in conflicts of interest and engaged in self-dealing.
Lawyer Shane Stevenson and law firm Dentons are among more than a dozen defendants listed in a multi-million dollar lawsuit filed Friday in Calgary.
The plaintiff in the suit, Laurie Venning, alleges Stevenson and Dentons failed to conduct sufficient due diligence in handling his investments. He also claims Stevenson and Dentons entangled themselves in numerous conflicts of interest and acted in their own self interest during the course of their professional relationship.
The statement of claim also alleges Dentons failed to intervene "in light of Stevenson's ongoing substance abuse issues," despite having sent Stevenson to "multiple stays" in rehab.
"Stevenson was providing advice to the Venning Group while under the influence of intoxicants and narcotics, including alcohol and cocaine," the lawsuit claims. [Operating drunk/high appears all too common legal practice in Canada!]
Statements of claim contain allegations not proven in court. No statements of defence have been filed.
Stevenson is accused of striking and killing Grade 11 student Chloe Wiwchar with his truck while she crossed Kingsway Avenue at a crosswalk on April 15, 2018. He is scheduled for trial in October on three charges, including impaired driving causing death and failing to remain at the scene of an accident. [The crown will intentionally delay and delay and delay, for this reason and that, and a nice judge who likes to imbibe and drive will let him off for his Charter rights being violated]
Dentons suspended Stevenson in the wake of the crash.
Venning made his money in oil and gas. He sold his stake in Regent Energy Group in 2014 to focus on new investments and business development.
Venning and the other plaintiffs estimate they have paid Dentons (and its predecessor firm, Fraser Milner Casgrain) $22 million for legal services since retaining them in 2010.
After Venning sold his stake in Regent, Stevenson offered his services — in particular, advice on investing the reported $775 million in proceeds from the sale.
Stevenson later suggested he leave Dentons and become the Venning Group's full time, in-house legal advisor. While Venning approved of the idea, it never came to fruition, and Stevenson was eventually appointed Dentons Edmonton's lead lawyer on energy projects. He was ultimately a partner at the firm.
During this time, the Venning Group was allegedly Stevenson's only "client of substance." In that role, he became Venning's "most trusted advisor." Stevenson also allegedly became director, officer and shareholder of various entities in the Venning Group, creating a series of conflicts of interest.
The lawsuit estimates Stevenson was earning a salary of about $1 million from Dentons off Venning Group legal fees alone.
The claim states "by continuing to act as legal counsel to the Venning Group in this manner, Dentons moved well beyond being mere legal counsel, and placed themselves in a web of conflict, which included self-dealing and mere or gross negligence."
Stevenson advised Venning on three major transactions, according to the statement of claim.
The first, GVE Canada, Stevenson promoted as an "energy deal vehicle" that offered "instant revenue generating opportunities." Venning alleges he later learned that the company had no revenue or income, bank overdrafts in the range of $40,000 and over a million dollars in liabilities. "GVE Canada was effectively a shell company rife with liability, financial, legal and otherwise," Venning's lawsuit claims.
The second transaction involved the El-Musel LNG terminal in northern Spain, which Venning claims "failed to progress beyond an initial exploratory phase."
Despite this, Dentons is alleged to have invoiced the Venning Group $4.6 million for legal services and $2.7 million in disbursements. The lawsuit says those billings "provided no value to the Venning Group" and that "Dentons failed to advise the Venning Group properly."
The third transaction involves GVE Global Holdings Ltd., which Stevenson allegedly set up on behalf of the Venning Group to invest in MET Holdings AG, a conglomerate specializing in gas sales and trading across Europe. MET eventually spun off MET Energy España, which was meant to be a joint venture with GVE Global. By the end of its first year, MET Energy España was considered a "massive success" financially, but Venning ultimately ended up realizing only modest gains.
The lawsuit states: "but for Dentons' negligent and self-serving advice, Venning would have title to 99.8 per cent of GVE Global and effectively 30 per cent of MEE and the profits it was generating."
Venning began investigating his relationship with Dentons after Stevenson produced a cash flow statement in March 2018 forecasting the Venning Group could be insolvent by late that year. By that point, he was concerned about "the enormity of the legal fees invoiced by Dentons and the lack of any real success in major transactions that were identified, sourced and promoted by Dentons."
After Stevenson was charged in Wiwchar's death, Venning claims Dentons "began an effort to conceal the wrongs caused by them to the plaintiffs."
In a written statement, Dentons said "nothing means more to us than the integrity of our lawyers and the trust our clients have in Dentons." [Pfffft! Dentons taking nearly a million dollars from Kenney's Witch Hunt Chief Steve Allan blew any credibility or respectability the law firm might have had]
"We intend to mount a vigorous defence to these allegations. As this matter is now before the Courts, we are unable to provide any additional comments." [The usual crap using lawsuit to hide bad shit. They'll all go to the Petroleum Club or a strip club, chat it out over some drinks and cocaine, that nice judge who likes to imbibe will order a settlement of a few million dollars donated to some law school or industry's propaganda group, "Inside Education," to make them look like a nice ethical kind generous sharing law-abiding law firm, and gag them all, to keep Dentons' dirty laundry out of public view, so that more clients keep getting eaten alive]
Venning is seeking $25 million in damages, as well as $2 million in aggravated or punitive damages. Dates for trial in the civil matter have not been set.
Refer also to:
Hanky Panky hits anti-Alberta Inquiry Commissioner Steve Allan: Why give $905K (more than 1/3 the entire budget) to Dentons Canada, law firm where Allan's son is partner, Steve Harper works and Alberta Justice Minister Schweitzer was partner. Why such expensive advice to catch some witches flying on brooms made with a few foreign parts?
Kenney's $2.5 Million "Public Inquiry" Witch Hunt has paid law firm Dentons Canada $905,000 so far! Is Steve Allan's job to steal from Alberta taxpayers to give to lawyers in exchange for Kenney favours? What a toxic circus Alberta govt is.
Diversity? Not So Much
A whopping 85% of the profession is still white. 85%.
For example, while the Report's introduction points out that the profession changes every year, much of the story contained in the Report is unfortunately the same. For example, a whopping 85% of the profession is still white and mostly male. 85%.
… 80% of our federal judges are white. Almost 75% are men. That's an incredible lack of progress for a key metric. [White men don't like to share power do they?]
… The Report also reveals what most of us would have assumed: public service lawyers are grossly underpaid with civil legal aid lawyers being paid on average the least of the least. Its no wonder we have an access to justice problem.
… 21% of lawyers report problem drinking; 32% of lawyers under 30 report problem drinking. This compares to 6.4% of the general population. 25-35% do lawyers facing disciplinary proceedings report some mental illness or addiction issue.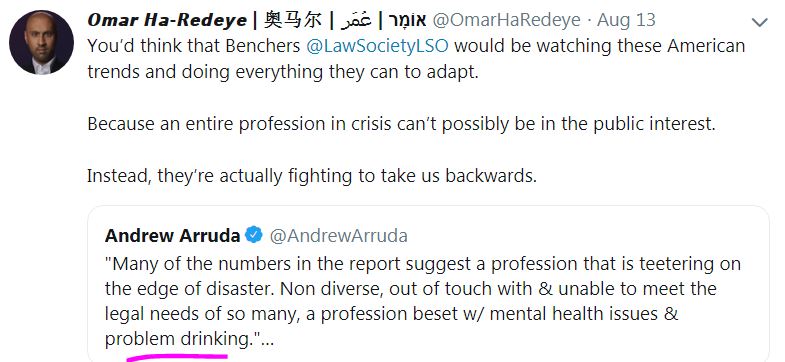 How low can a Minister of "justice" go and how thick grows rot in lawfirms?
Alberta resident: "Didn't think it could get any worse than ex-Alberta 'Justice' Minister Jonathan Denis but appears our new Minister operates believing the Criminal Code of Canada and Charter of Rights are subservient to the Book of Mormon." Democracy Watch urges ethics commission to investigate Alberta Justice Minister Doug Schweitzer for clearly violating conflict-of-interest law. Authorities shattering the ball, as usual.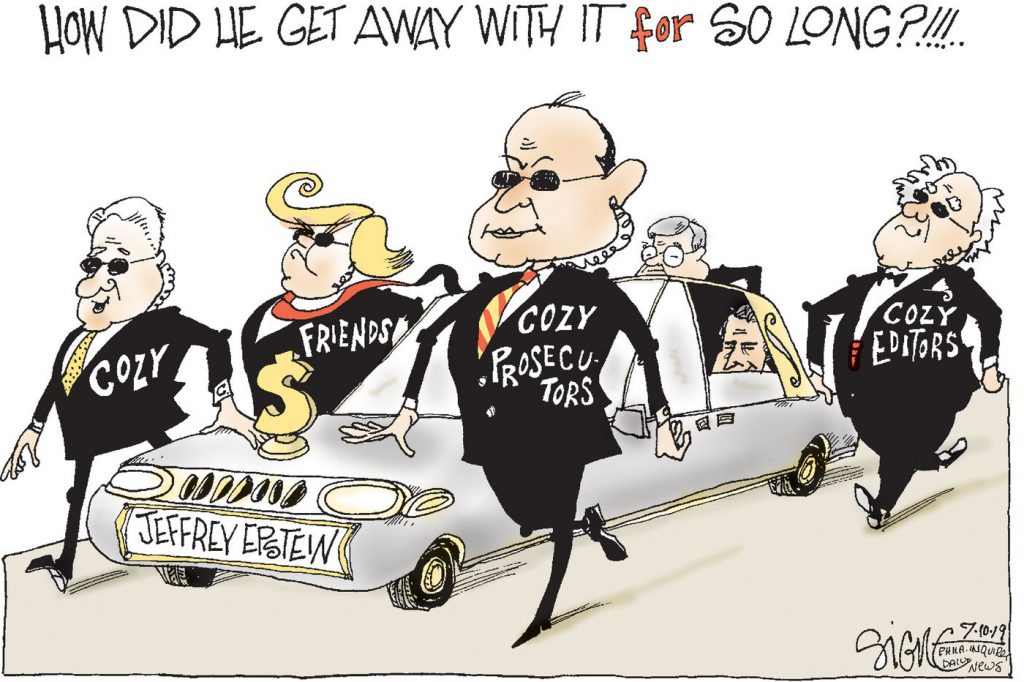 Law Society of Ontario a Pedophile Ring? Racism, misogyny *and* enabling sexual abuse of children? Ottawa lawyer, John David Coon, in custody for sex crimes against four-year old daughter of one of his clients. Law Society documents reveal they gave Coon licence to practise law despite knowing of his prior criminal conviction for sexually assaulting another child.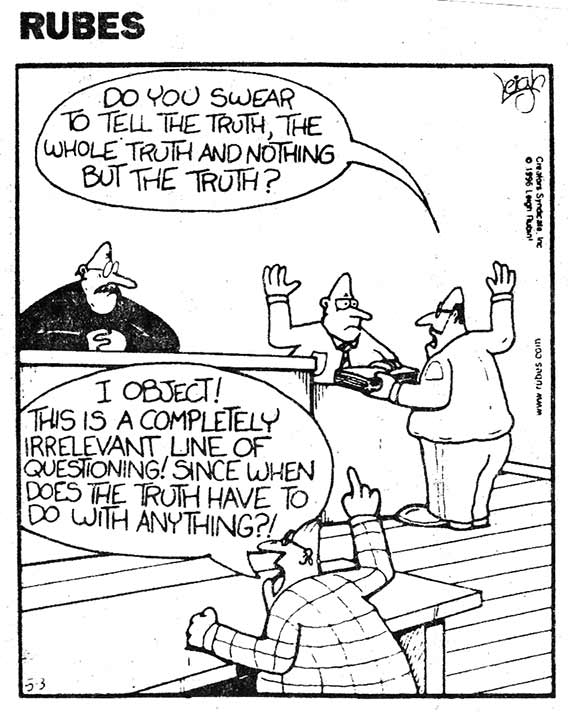 The New York Times: Drilling Down, Deep Frac'ing by Kaiser Gas Co Contaminated West Virginia Water Well Rendering it Unusable and There May Be More Gagged by Nondisclosure Agreements