Global Financial Giants Swear Off Funding an Especially Dirty Fuel by Christopher Flavelle, with Jeanna Smialek contributing, Feb. 12, 2020, The New York Times
Some of the world's largest financial institutions have stopped putting their money behind oil production in the Canadian province of Alberta, home to one of the world's most extensive, and also dirtiest, oil reserves.
In December, the insurance giant The Hartford said it would stop insuring or investing in oil production in the province, just weeks after Sweden's central bank said it would stop holding Alberta's bonds. And on Wednesday BlackRock, the worlds largest asset manager, said that one of its fast-growing green-oriented funds would stop investing in companies that get revenue from the Alberta oil sands.
They are the latest in a flood of banks, pension funds and global investment houses starting to pull away from fossil-fuel investments amid growing pressure to show they are doing something to fight climate change.
"If you look at how destructive oil sands can be, there's a very strong rationale," Armando Senra, head of BlackRock's iShares Americas funds, said in an interview, saying that Alberta's oil fields, along with coal, are "the worst offenders, if you want, from a climate perspective."
In a sign of the potential power of the financial industry to influence climate policy, Alberta is fighting back hard.
In April, voters elected a provincial leader who promised to punish companies that stopped financing the oil sands. [Do big financiers give a damn about threats from Jason Kenney?] Then, in December, Alberta opened what it called a war room to attack anyone perceived as criticizing the industry.
"We have been targeted by a foreign-funded campaign of special interests," Alberta's premier, Jason Kenney, said after winning office last year. "When multinational companies like HSBC boycott Alberta, we'll boycott them." HSBC, the largest bank in Europe, has said it will stop financing new oil sands developments.
Alberta officials didn't immediately respond to questions about BlackRock's announcement on Wednesday.
The brawl over billions of dollars in lending and investment, while centered on Alberta's oil sands, shows the potential power of the financial industry to speed the shift to cleaner energy sources, even as the world's government fail in their pledges to cut greenhouse gas emissions. It also shows how quickly financial-industry pressure can instill a degree of political panic.
But financial institutions worldwide are coming under growing pressure from shareholders to pull money from high-emitting industries.
At the same time they are waking up to the fact that they have underestimated the climate-change risk in their portfolios.
Oil has made Alberta one of the wealthiest regions in North America [ya, with the oil and gas industry dumping hundreds of billions of dollars in liabilities on Canadians, and refusing to pay rent and taxes and getting away with it, nicely enabled by Jason Kenney and Albert's UCPs] but the process of extracting petroleum from oil sands releases an unusually large volume of greenhouse gases. Because Alberta's oil is locked in geological formations that make it particularly energy-intensive (and therefore environmentally damaging) to extract, it has provided an easy early target for investors eager to make a statement.
The oil sands have long been a target of environmentalists' ire. But in 2017, the campaign against them shifted to the world of finance. That summer, the largest pension fund in Sweden, AP7, said it had divested from TransCanada, the company building Keystone XL, a pipeline to carry crude from the oil sands to the United States.
Other international lenders followed, announcing they would divest not only from pipelines but from oil-sands extraction projects as well. They include BNP Paribas Group and Société Générale of France, and Norway's sovereign wealth fund.
It wasn't just financing that suddenly seemed at risk. Some of the world's largest insurance companies, including AXA, Swiss RE and Zurich Insurance, announced they would stop providing coverage to projects in the oil sands, which are sometimes referred to as tar sands, as well as no longer investing money in those projects.
In December, the American insurer The Hartford said it would no longer insure or invest in companies that get more than a quarter of their revenue from oil sands or thermal coal mining. "We selected coal and tar sands because they have been identified as leading contributors to carbon emissions," said David Robinson, the company's general counsel.
Even large international oil companies began pulling out of the oil sands, including Shell in 2017.
A Shell representative said the company left because other companies with more oil-sands experience were better able to work there. But Andrew Leach, a professor of energy economics at the University of Alberta, said Shell was also responding to pressure from its own investors to pull out, given the high levels of greenhouse gases associated with oil extraction there.
"They were under significant pressure from their shareholders to pull out," Dr. Leach said.
The latest blow came in December, when the rating company Moody's downgraded the creditworthiness of Alberta's debt to its lowest level in 20 years, citing, among other concerns, the province's dependence on the oil sands and the environmental costs of extracting the oil.
In response to that pressure, Alberta has only increased its support of the oil sands. [Stupid is, as Stupid does]
Mr. Kenney, Alberta's premier, has publicly vilified investors that left, complaining that some of those same investors also finance oil production in countries such as Iran and Saudi Arabia, which have lower greenhouse gas emissions per barrel but far worse human-rights records.
Mr. Kenney also promised to strip government contracts from companies such as HSBC and also threatened to put up billboards in the London subway, where the bank is based, intended to embarrass it for investing in Saudi Arabia while spurning Alberta.
Spokeswomen for HSBC and for Mr. Kenney both declined to say whether Alberta had canceled government contracts with the bank.
"I refuse to allow us to be lectured to by European banks and insurance companies" that do business with Middle Eastern oil producers, Mr. Kenney said in October. "We're going to take that right to their doorsteps in Europe."
After Moody's downgraded the province in December, Mr. Kenney lumped it in with other global finance companies as biased, misinformed, or both.
"Increasingly, financial institutions, and this includes apparently Moody's, are buying into the political agenda emanating from Europe," Mr. Kenney said, adding that those institutions are often making decisions "based on data distorted, torqued data provided by green left pressure groups."
Later that month, Alberta opened its war room, which has a budget of 30 million Canadian dollars and a mandate to rebut criticisms of the oil sands. One of its first items, which are designed to look like online news articles, attacked a nonprofit group that teaches schoolchildren about climate change and criticized school administrators for letting the group talk to Alberta students.
"The center will take a fact-based approach, counteracting myths and lies being spread about our province and about our energy sector," Sonya Savage, Alberta's energy minister, said of the war room, whose formal name is the Canadian Energy Center.
Oil sands extraction leads to about 70 percent more greenhouse gas per unit of energy on average than the global mean, according to research published in the journal Science in 2018 using data from 2015. Of the 90 countries whose oil extraction was studied, few generated more greenhouse gas per barrel.
The government's antagonism toward overseas investors and other perceived critics reflects a political calculation, according to Melanee Thomas, a professor of political science at the University of Calgary: Railing against foreign influence plays well with conservative voters.
The problem with that approach, she said, is that the government has made it harder for voters or the oil sands industry to hear the message those banks are delivering: The world's appetite for the most polluting fossil fuels is fading.
"The market's already pointed in a particular direction," Dr. Thomas said. "You can scream at it as it goes, but that's not going to change it."
In response to written questions for Mr. Kenney, his spokeswoman, Christine Myatt, wrote that investors should evaluate oil sands projects individually, adding that some projects have lower greenhouse gas emissions than others. "It is unscientific to draw a line around a region and say it is off-limits for investment," Ms. Myatt said.
Mr. Kenney's position "is not a campaign tactic," she added. "It's about responding to an existential threat to Alberta's — and Canada's — economy and to the livelihoods of hundreds of thousands of Canadians."
Despite the political rancor, the divestment campaign has yet to curtail production. More oil was extracted from the oil sands last year than during any previous year on record, according to data provided by the Canadian Association of Petroleum Producers, the industry's trade group. [Most unwise to trust anything anymore coming out of Propaganda Machine CAPP]
That's partly because Canadian banks and pension funds have remained willing to lend. Those institutions are more wary than their global counterparts of prompting a backlash from the Canadian public, experts said. [or, more cowardly and easily threatened by the industry?]

A senior Alberta official, speaking on the condition that he not be identified, said the frustration inside the government revolved around the belief that foreign investors are pulling out of the oil sands to earn the good will of environmentalists and activists. That tactic imposes no great sacrifice on those investors, the official said, since the returns from the energy industry have been low anyway compared with other industries.[The tarsands are an investor's nightmare even with hundreds of billions in subsidies and near zero royalties; Alberta can't give the toxic shit away. Wise investors are on the run]
The official also said the investors were ignoring progress that oil sands companies are making on greenhouse gas emissions, as well as the fact that some oil sands operations are closer to the global average on emissions.
The critics of divestment aren't just in Alberta.
Michael Sabia, chief executive for the Caisse de Dépôt et Placement du Quebec, one of the country's largest pension funds, said it continues to invest in oil sands companies, while pushing the companies to reduce greenhouse gas emissions.
"What does divestment get you? What you get is, you get a headline," Mr. Sabia said in an interview. "But you haven't done anything really to direct your organization to be a positive contributor to the energy transition that the world has to go through."
Christopher Flavelle focuses on how people, governments and industries try to cope with the effects of global warming. He received a 2018 National Press Foundation award for coverage of the federal government's struggles to deal with flooding. @cflav
Refer also to:
Bank in Quebec, Caisse Solidaire, offers Oil-Free RRSPs! 250 professors, including from Calgary, ask Canadian universities to divest from petroleum industry. Laure Waridel: "One of the ways to put the economy at the service of the planet is to review the way we invest."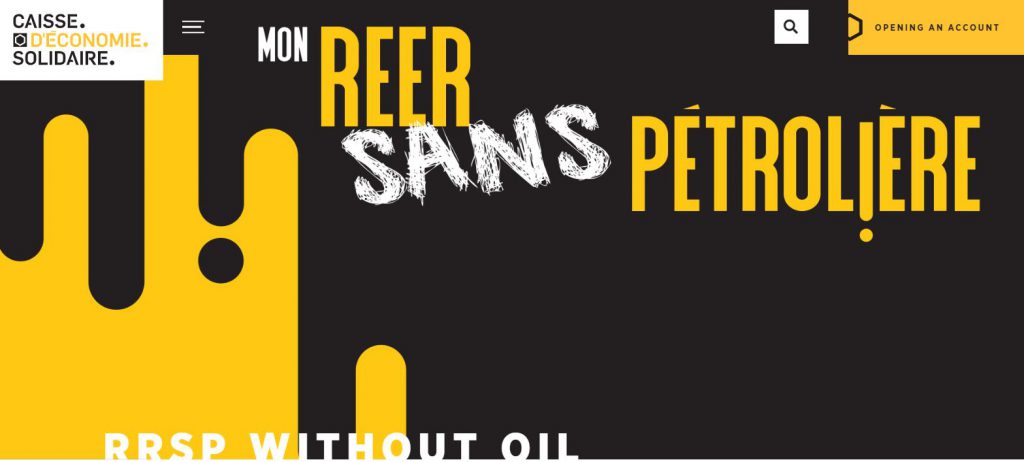 Oilprice: Fossil fuels are driving global warming; "it's rather ironic that higher temperatures are now battering gas markets" into "Gasmaggedon."
Brilliant damning MUST READ by Joyce Nelson, notably on Environmental Defense Fund's greenwashing for frac industry and stinky dots between BC Supreme Court Injunction against Wet'suwet'en (hold title on lands where Coastal GasLink, "CGL" and RCMP are trespassing, thanks to the court), mega rich Kohlberg Kravis Roberts & Co., "KKR" and (pension-thieving to give to bankrupting frac'ers) AIMCo buying 65% of CGL.
Myth of American energy independence based on willful deception "Alice in Wonderland" forecasts by U.S. EIA. Best way to con investors into losing $Billions! The Permian is flat lining, most frac'd shale plays "don't amount to a hill of beans."
Ovintiv/Encana, Chevron, Exxon et al deeply deserve this! CNBC's Jim Cramer: "I'm done with fossil fuels … they're just done. We're starting to see divestment all over the world. … It's going to be a parade that says, 'Look, these are tobacco and we're not going to own them.' … Younger people don't want to own them. The dividends are great…but you can tell that the world's turned on them. It's actually happening really quickly."
Poor Encana Investors: "Shares are in the 'penalty box.'" Newly name-changed, Bull-in-the-China-Shop Ovintiv started trading in US with new symbol OVV, shares drop (another) 9% over two days.
Why Encana Corp. Is Just a Big Disappointment; Stock price tanked 80% in the last 10 years
Alberta's multibillion-$ orphan well problem prompts AG probe but does he have the power, integrity, ethics, diligence and courage to dig deeply in, or will he just tickle dust on CAPP 'n AER's nose? Besides, AG is decades too late, the problem has been years in intentional making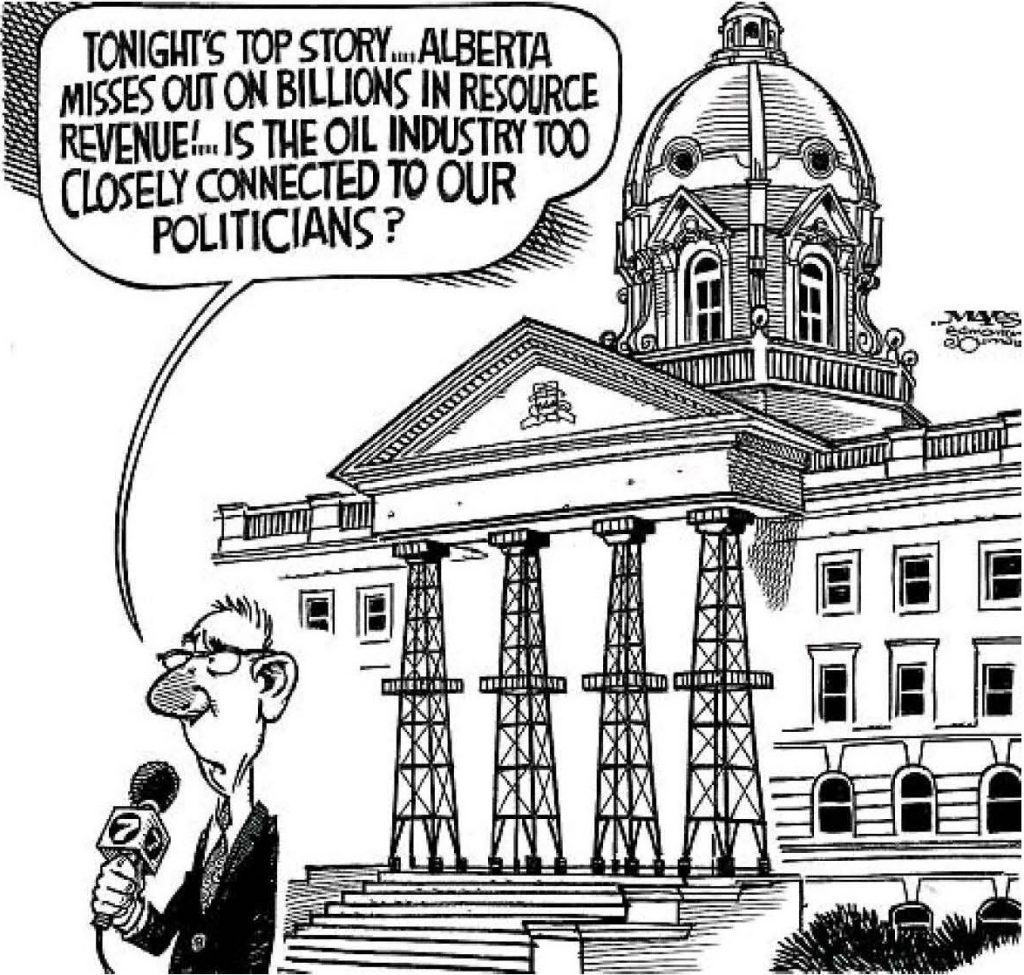 Unpaid taxes from oil & gas companies "refusing" to pay their bills in Alberta doubles. $173M in property taxes currently owed to rural municipalities, a $92M increase from last March.
The insanely polluting leaking oil & gas industry! New paper on methane leak detection & repair: More than 1,600 leaks & vents at only 36 sites in NW Alberta. Think of the cumulative pollution, community poisoning and public health harms, notably as more and more companies, enabled by politicians (industry's maids), regulators and courts, use bankruptcy to avoid clean up.
BlackRock, world's largest fund manager with nearly $7 trillion in investments, plans to offer new funds that shun fossil fuel-oriented stocks, could put pressure on other large money managers to follow suit. It's strictly business.
Why isn't Kenney's War Room & Witch Hunt investigating & harassing Encana, 80 per cent foreign-funded, illegal aquifer frac'er?
Oil & gas lobbyists feel the heat on the industry's pollution-caused global warming, but remain committed to misleading the public. Wow, just wow.
"Merriest fossil fuel stories" of 2019 show frac industry melting down. Roaring 20s speed into "tragedy on the horizon" where investments could "go to zero quickly." Vital warning for AIMCo by Bank of England Governor Mark Carney: Pension funds could be hit by 'worthless' fossil fuels
Kenney's royal Clusterfuck War Room rages idiotically on with new buffoonery: CEC reportedly hiring Deborah Jaremko, worst oil and gas propagandist after CAPP, Steve Harper and Jason Kenney, as "content editor." Pfffffffffft! I can't stop laughing!
All in the Protti Family? What are the connections between law-violating CSIS, law-violating Encana, propagadist big oil lobby group CAPP, law-violating EUB/ERCB/AER and the big banks?
Jeremy Klazsus on Jason Kenney's Year Of Attack. Alvin Finkel: "I would characterize this era as a kind of massive fraud that's being perpetuated on the people of Alberta."
Oh Racist Colonial Canada: As vile under Trudeau as Harper! Police prepared to shoot Wet'suwet'en land defenders; Documents show Commanders argued "lethal overwatch is req'd" – a term for deploying snipers – like in Elsipotog in 2013. RCMP commanders also instructed officers to "use as much violence toward the gate as you want."
Encana, one of the world's 47 most polluting companies, named "morally responsible" for death & destruction; First time a human rights body stated fossil fuel companies can be found legally and morally liable for harms linked to climate change.
"Canada" becoming a dirty word or has "Encana" been a dirty word for years? Name change to Ovintiv brings investors 9.3% drop, biggest drop in a year. Erectile Dysfunction?
Auditor General David Wilke nicely slaps AER and Alberta Environment (oil & gas industry's lapdogs) for some Hanky Panky but who will investigate decades of the "regulators" covering-up endless crimes and public health harming pollution by oil and gas companies? And when?
Down down down they blow! Fracking sector spills more red ink in Q3, Cash flow from E&P companies disappoints debt, equity investors ‒ again
Hanky Panky hits anti-Alberta Inquiry Commissioner Steve Allen: Why give $905K (more than 1/3 the entire budget) to Dentons Canada, law firm where Allen's son is partner, Steve Harper works and Alberta Justice Minister Schweitzer was partner. Why such expensive advice to catch some witches flying on brooms made with a few foreign parts?
Encana's Vexatious Sour Gas Frack Flaring near Grand Prairie, Alberta; After clip posted, Encana pulls a scrubby dubby.
"Effectively, the shale boom is over." Colorado's 8 largest public oil & gas producers spent $27 Billion more than they made in past 5 years. Is that why Alberta gov't wants our Canada pensions? To feed the bleed via AIMCo?
Look Out Alberta Teachers! Over $19 Billion in retirement savings for teachers, state troopers and public workers lost over last decade by California & Colorado state pension funds investing in fossil fuels.
Kenney stealing $16.6 Billion from Alberta teachers to give yet more corporate welfare to polluting oil & gas & frac bankrupters via AIMCo? Includes revealing comments by Diana Daunheimer.
Shale Slaughter Continues; Wall Street turned off the tap on credit for drillers
Nikiforuk: New report by BC regulator admits frac quake risk is high with formations "in a near critical state, meaning only small fluid pressure increases are sufficient to cause specific sets of fractures and faults to become critically stressed." Researchers still can't say where or why; Public complaints surging as frac quakes escalate. Have you read the small print of your home insurance policy?
BC Tap Water Alliance Press Release: Attribution Science Proves Now is the Time for Canadians to Step Up and Sue the Canadian Association of Petroleum Producers and the Alberta Energy Regulator for Cumulative Fraud
Kenney warns Albertans to brace for major cuts while giving massive tax cuts to rich corporations. CitizenWhoPaysTaxes: "Mom… how come we can't have any nice things? Shut up son and wave to the nice Mr Kenney."
Lawsuits in USA testing "attribution science." Researchers can link weather events to emissions and companies responsible. "This body of literature…tells us that dangerous climate change is upon us, and people are suffering and dying…and it's going to get worse." For any potential uncertainty about climate attribution, there's at least one truth that should override the rest: Fossil fuel companies "were aware decades ago what trouble climate change would be."
Where did AER's Executive VP Mark Taylor go? He was Encana manager when the company illegally frac'd Rosebud's drinking water aquifers, then lied about it to 200 concerned community members, promising Encana would only frac far below fresh water zones (same lie touted by frac'ers everywhere), after area water wells had already gone bad, and were being investigated by – of course – the criminal, with regulator and govt blessings.
Oh Dirty Canada! NEB, led by corporate crime cover-upper Peter Watson, changed to CER, still led by corporate crime cover-upper Peter Watson
Encana running the country, our regulators and our courts? Alberta Court of Queen's Bench gave Encana and the Alberta water regulator (both law violators) their choice of 3rd Case Management Judge (previous oil patch lawyer) in the Ernst vs Encana lawsuit! Polluters' "justice!"
Deputy Environment Minister Bev Yee – who helped cover-up Encana's crimes: diverting water without required permit under Water Act, illegal aquifer fracs, community-wide drinking water contamination & exploding water tower – appointed by Alberta gov't to chair the AER in "steps to clean house."
More Propaganda CAPP style? AER, Charter Violating, No Duty of Care, Legally Immune, Abuser of Power, Pollution & Law Violator Enabler, "warns" industry it "could" go after directors, executives to clean up the current $300 Billion in oilfield liabilities. Really? With Ex-Encana Exec/Ex-Cenovus Exec/Ex-CAPP Exec Gerard Protti as AER Chair?
The orchestrated fraud & corporate welfare stench grows! Alberta municipalities abused by Petro-Pussy Premier Jason Kenney (Steve Harper/Koch Bros spawn?) to feed industry's insatiable greed "now own what they voted for!"
Alberta Energy Regulator ramping up the propaganda, ready to expand global impact
AER/ICORE/Jim Ellis Hanky Panky & Deregulation Tried to Go Global. Is CAPP et al making Ellis take the fall for Neil McCrank, EUB Boss (before it became AER)? McCrank authorized spying on innocent Albertans, **initiated spreading AER's evil, lies & propaganda globally**, was boss when EUB violated Ernst's charter rights and refused to make it right. "I wonder what's worse for the average Albertan…. A vicious STD, or the AER? It's a toss up."
And there's the industry greedily frac'ing the caprock in Alberta.
Wanna invest in this Made-in-Alberta Tarshit?