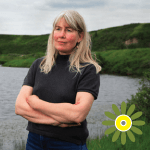 Sodding greedy clusterfucks at Ruby River Capital LLC (U.S.-based owner of GNL Québec Inc.) and Osler in Calgary, you're way out of line with your $20 Billion in lost profits demand.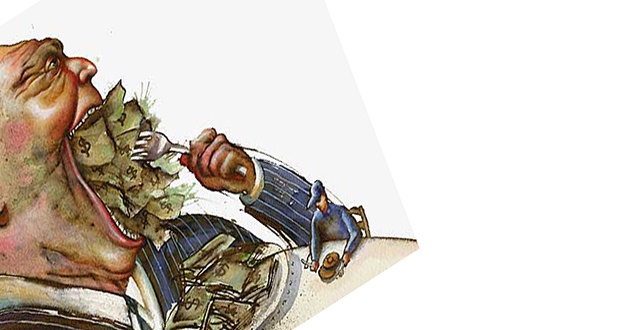 Frac'ing loses money. It loses lots of money, notably for stupid investors. It's not Canadians' fault (or the BAPE or gov'ts) that investors and Liquid unNatural-frac'd Gas (LNG) companies refuse to learn from their repeat money losing mistakes.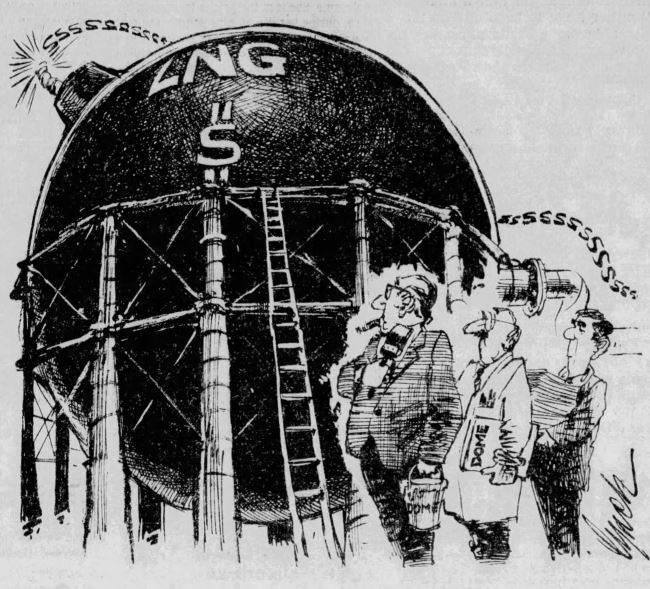 1982 LNG bomb cartoon in Vancouver Sun
LNG is frac'd gas. LNG is a massive money losing polluter, and seems to only make money if billions in "subsidies" are stolen from the people by politicians feeding companies like you.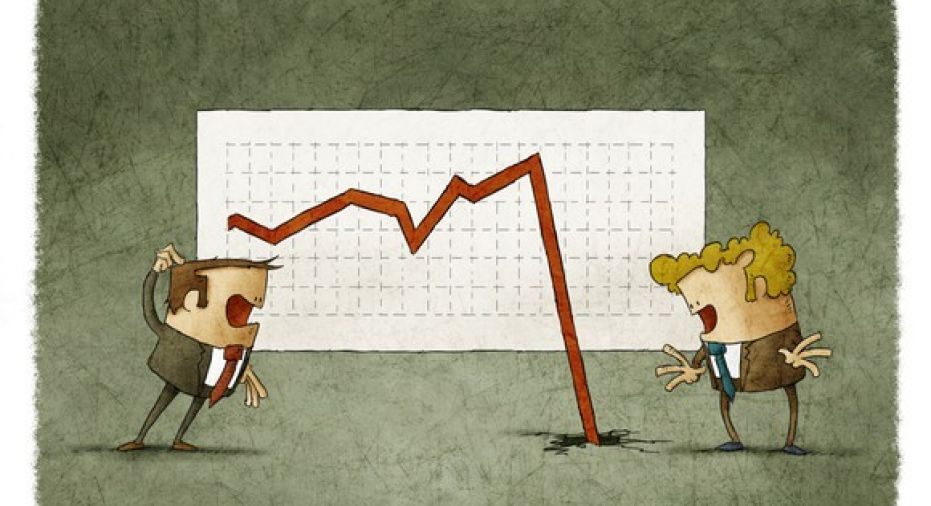 Germany is reportedly over loaded with stored LNG. Greed has its limit. How the hell do think you would sell your LNG?
2023 05 14: Europe Risks LNG Terminal Glut as Renewables Edge Out Gas, Demand for natural gas could decline in the long run, Construction of too many facilities may leave assets stranded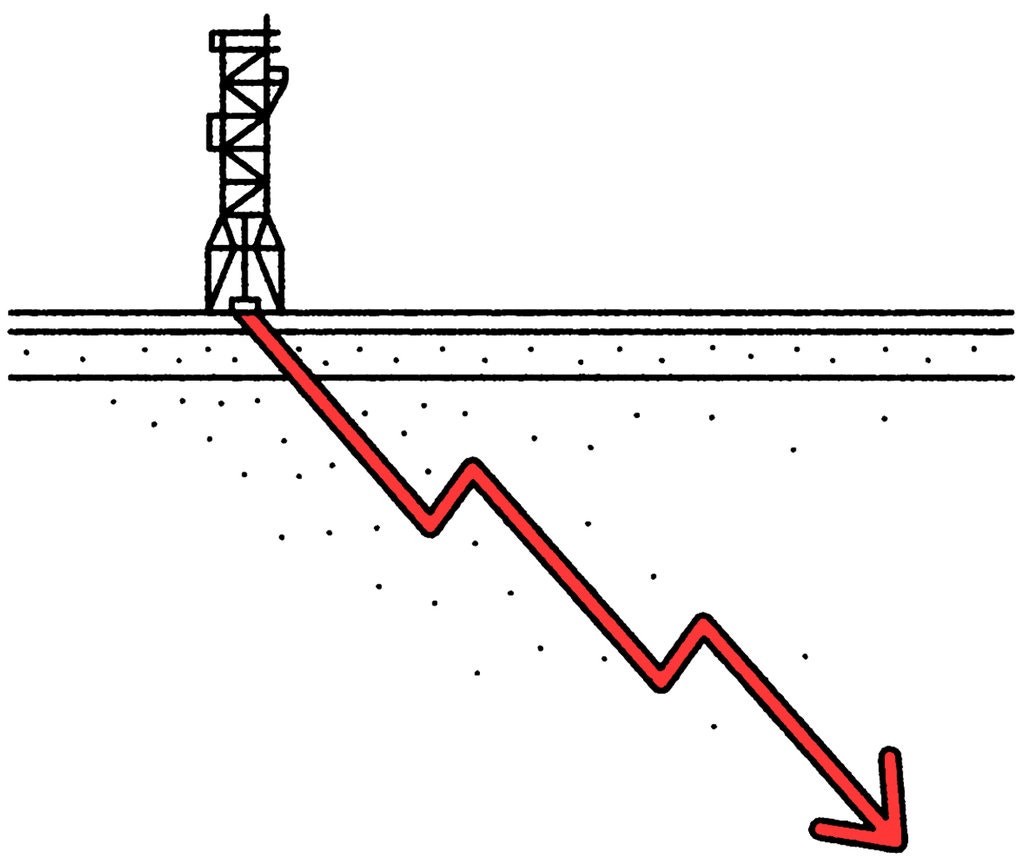 Non fossil fuel (aka non rape & pillage) energy projects put your caveman frac'd gas project to shame, environmentally, socially, culturally and economically.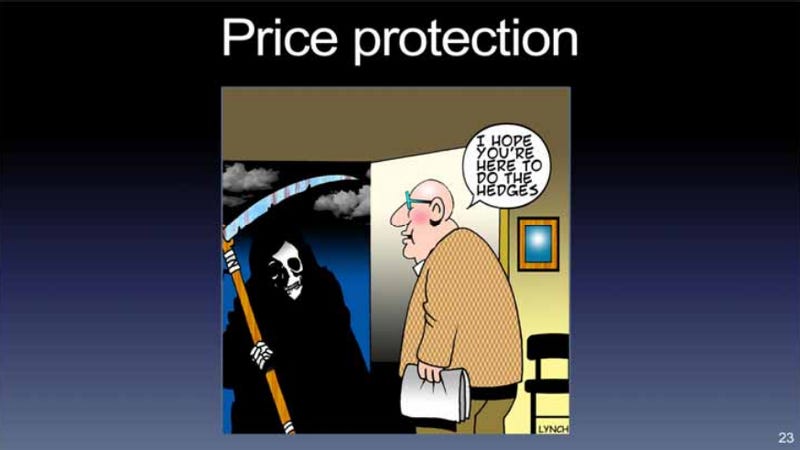 But lucky you, you know investor courts/panels/judges are especially picked to serve dubious companies like you and your investors, against the global environment and citizenry, even when the judges/panel/experts know you are grossly over fantasizing future profits to distract from the billions in losses fossil fuels are farting on investors.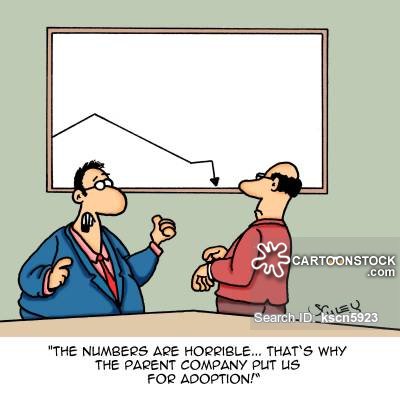 Fortunately, a few judges picked to serve polluters are starting to face reality.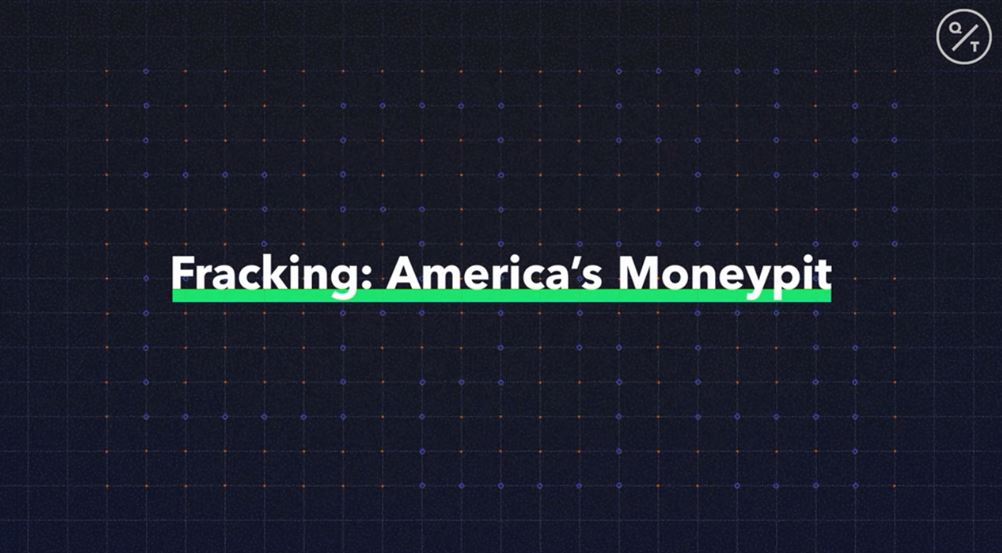 And, Canada's money pit: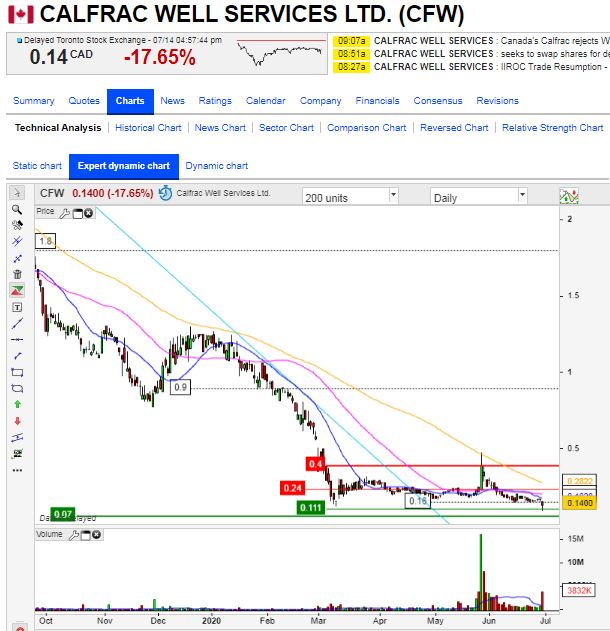 Hey Ruby et al! How much money have you speculated your investors ought to have provided the tens of thousands of Canadians forced from their homes and businesses in Canada because of fossil fuel industry caused climate change and industry's leaking flammable gases fuelling wild fires?
How much money have you speculated your investors need to send to help pay for the many firefighters from around the world trying to save communities currently under siege, worsening annually because of the insatiable greed and lies by companies like yours wanting to profit off of destroying earth's livable climate? How much money needs to be speculated to cover your share to help pay for the helicopters and other machinery?
May 23, 2023: Make sure to listen to the bit on the massive Fox Creek Fire (frac central) where thousands remain under mandatory evacuation, starts at around 18 Min:
***
Dear Ruby, Osler et al,
How much compensation would you owe Canadians for atmospheric appropriation if your Énergie Saguenay LNG project had proceeded?
Compensation for atmospheric appropriation by Andrew L. Fanning & Jason Hickel, June 5, 2003, Nature Sustainability
Abstract
Research on carbon inequalities shows that some countries are overshooting their fair share of the remaining carbon budget and hold disproportionate responsibility for climate breakdown. Scholars argue that overshooting countries owe compensation or reparations to undershooting countries for atmospheric appropriation and climate-related damages. Here we develop a procedure to quantify the level of compensation owed in a 'net zero' scenario where all countries decarbonize by 2050, using carbon prices from IPCC scenarios that limit global warming to 1.5 °C and tracking cumulative emissions from 1960 across 168 countries. We find that even in this ambitious scenario, the global North would overshoot its collective equality-based share of the 1.5 °C carbon budget by a factor of three, appropriating half of the global South's share in the process.
We calculate that compensation of US$192 trillion would be owed to the undershooting countries of the global South for the appropriation of their atmospheric fair shares by 2050, with an average disbursement to those countries of US$940 per capita per year. We also examine countries' overshoot of equality-based shares of 350 ppm and 2 °C carbon budgets and quantify the level of compensation owed using earlier and later starting years (1850 and 1992) for comparison.
***
Look out Ruby et al!
Global youth will not bend over cowardly, selfishly and greedily like Canadian white men of old. They're coming for you and yours and they are relentless and have truth and science on their side. You only have law and dirty judges on your side (which are getting older and older and fast dying off).



Blake Shaffer @bcshaffer:
Plan for 1400MW of solar across several sites in southern AB. More than the entire solar capacity in the province right now (around 1100MW).
Greek company Mytilineos to launch Canada's largest solar farm in Alberta – The Globe and Mail
Greek company Mytilineos opens Canada's largest solar park in Alberta by Fried Warner, May 31, 2023 Gerona originally in the Globe and Mail with this headline on the front page: Greek company Mytilineos to launch Canada's largest solar farm in Alberta, The Greek company feels more comfortable investing in Canada than in the U.S. its CEO says by Eric Reguly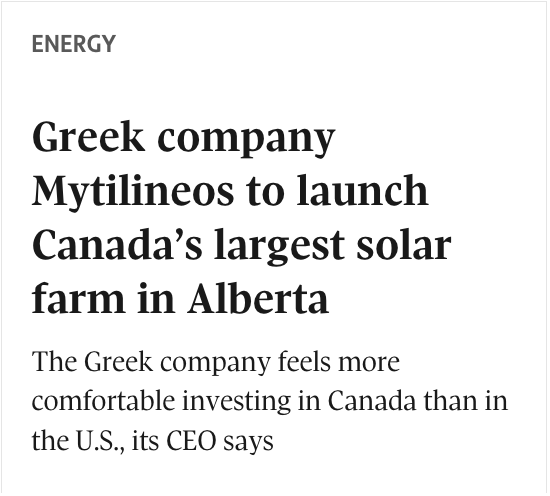 One of Greece's leading industrial and energy companies is launching a $1.7 billion solar power project in Alberta, which it says will be the largest of its kind in Canada.
According to Mytilineos SA, the investment actually consists of five projects, two of which are approaching the "ready to build" phase and are expected to receive regulatory approvals shortly, allowing construction to begin later this year. All five projects are expected to be fully operational by the end of 2026.
When completed, the entire project will have a capacity of 1.4 gigawatts, enough to power 200,000 homes.
"This is our first investment in Canada," said Evangelos Mytilineos, the company's chairman and CEO, in an interview in Athens. "Business conditions in Canada are generally good and we feel more comfortable there than in the United States. Canada feels more like Europe to us."
The project will be built on separate lots in southern Alberta, one of Canada's sunniest regions and home to many of the nation's largest solar farms, including Greengate Power's giant Travers solar project, which began commercial operation last November.
Founded in 1990, Mytilineos grew from a family-run metallurgical company that opened in 1908. The company is listed on the Athens Stock Exchange and operates in two main business areas: metallurgy and power generation. It employs around 5,500 people.
The company owns one of Europe's largest aluminum refineries, which it bought from Canadian Alcan (now Rio Tinto Alcan) in 2004. On the energy side, the company operates natural gas-fired plants in Greece, trades gas and builds renewable energy projects with offices in more than 30 countries.
Fairfax Financial Holdings Ltd. of Toronto is behind Mytilineos. led by Prem Watsa, which first bought into the Greek company in 2012 and has since increased its stake to 4.7 percent. This makes it the second largest shareholder after Mr Mytilineos, who owns 27 percent. Fairfax has the option to increase its stake to 6.4 percent.
After a year-long price increase of almost 75 percent, Mytilineos has a market value of 4.2 billion euros. In the first quarter, the company reported a doubling of net profit to 143 million euros on sales of almost 1.4 billion euros.
Mr Mytilineos, 69, said North America is attracting global energy investment because the United States and Canada have made the green transition a priority. The US Inflation Reduction Act, enacted by President Joe Biden last year, will allocate hundreds of billions of dollars to energy security and combating climate change.
Canada has responded with measures to accelerate the transition to net-zero emissions. Last fall, the federal government announced the tax credit for clean technology investments. Alberta has adopted its own incentives, such as the Renewable Electricity Program, which offers long-term government contracts to renewable energy producers.
According to Canada's Energy Regulatory Agency, fossil fuels account for nearly 90 percent of Alberta's electricity generation. The province is under pressure to lower that percentage as Ottawa strives to reach the statutory net-zero emissions target by 2050.
Mr Mytilineos said the Alberta solar project could choose between a five-year tax deferral or a subsidy covering 30 percent of capital expenditures.
The Company's Alberta solar farms will be located near the towns and hamlets of Georgetown, Sunnynook, Dolcy, Eastervale and Red Willow. The Sunnynook farm will be the largest with a capacity of 332 megawatts; the others will have an output of 246 to 280 megawatts.
The company could eventually add battery storage to the projects, although Mr Mytilineos said the technology wasn't advanced enough to jump on the idea (one of his projects in the UK involves battery storage technology).
He also said the company is considering building an aluminum plant somewhere in Canada or the US, where industrial energy is far cheaper than in Europe. Aluminum smelters consume enormous amounts of energy and can become uneconomic when electricity prices rise, as has happened in Europe since the start of the war in Ukraine 15 months ago.
Mytilineos' investment marks a new phase in Greek industry. A decade ago, the country was effectively bankrupt and on the verge of leaving the eurozone. The austerity programs demanded in return for bailouts overseen by the troika – the European Central Bank, the European Commission and the International Monetary Fund – plunged Greece into an economic depression, crippling many employers and squashing their investment plans.
Today Greece is one of the fastest growing economies in the European Union and some Greek companies are expanding abroad. Mr Mytilineos said he was "proud" to make a significant Greek investment in Canada.



Michael Thomas@curious_founder May 23, 2023:
In 2010, the International Energy Agency (IEA) projected that the world would generate 630 TWh of electricity from solar in 2035.
Last year, the world generated 2x more than that.

Ruby et al, have you calculated the losses in your speculated out to lunch "profits" because of fossil fuels going down?

Shale Drillers Are Auctioning Off Rigs at Bargain Basement Prices by Alex Kimani, May 17, 2023, Oilprice
FT: oil drilling equipment is being auctioned off due to lack of demand.
According to Baker Hughes data, U.S. oil and natural gas rig count has declined 6% in the year-to-date to 731 last week.
Especially the dropoff in natural gas drilling has surprised analysts.
The much-touted second shale boom has lately been getting a reality check as equipment demand declines sharply, a worrying sign that drilling in U.S. shale energy regions is leveling off.
The Financial Times has reported that next week, Texas auctioneer Kruse Asset Management will auction off two unused, top-of-the-line drilling rigs valued at $40 million and $30 million when built in 2019 at starting bids of just $12.9M and $2.3M, respectively.
"There's no reason for them to be so cheap, but there's just no demand," Dan Kruse, chief executive of Kruse Asset Management, has told the Financial Times.
According to Baker Hughes data, U.S. oil and natural gas rig count has declined 6% in the year-to-date to 731 last week, reversing a steady climb since the depths of the pandemic. The current tally is a far cry from the nearly 2,000 rigs that were running around mid-2014 at the peak of the shale boom. Last week, rig count for gas-directed rigs dropped by 16, or 10 per cent–the steepest weekly fall since 2016. Expectations for another shale boom are getting tamped down due to rising costs as well as limited supplies of labor and equipment that continue to hamstring efforts by U.S. shale producers to quickly ramp up production.
Still, a number of experts have predicted that U.S. production will continue growing. A week ago, the Energy Information Administration (EIA) forecast U.S. crude production will rise about 5% in 2023, while fuel demand will increase 1%.
U.S. crude oil exports for the month of April surpassed forecasts, hitting a record 4.5 million barrels per day in March thanks to a strong Chinese market due to rising fuel demand. U.S. crude exports grew 22% last year from 2021 after Russia's invasion of Ukraine led the U.S., the EU and Canada to ban imports of Russian oil and dramatically altered global flows.
China is the world's second largest oil consumer, and has recorded an economic resurgence ever since it rolled back its strict zero-covid policies. April exports to China surged to ~850,000 barrels per day, the highest level since May 2020.
Catch-22: Canada's attempts to phase out fossil fuel might result in it paying the polluters by Kyla Tienhaara, Canada Research Chair in Economy and Environment, Queen's University, Ontario, May 22, 2023, Yahoo News
US$20 billion: That's how much American investors think Canadian taxpayers should fork over to compensate them for their failed bid to develop a liquefied natural gas (LNG) facility in Québec.
That's almost a fifth of the province's total budget for this year.
Ruby River Capital LLC, the U.S.-based owner of GNL Québec Inc., filed a claim against Canada under the North American Free Trade Agreement (NAFTA) after its Énergie Saguenay project failed to pass a federal environmental impact assessment.
The proposed LNG terminal had already been rejected by the Québec government over concerns that it would increase greenhouse gas emissions and negatively impact First Nations and marine mammals.
Canada faces a no-win situation — a catch-22. If the government does not rapidly phase out fossil fuels, it will fail to meet its commitments under the Paris Agreement to address the climate crisis. But when it takes steps to do so, foreign investors invoke international trade and investment agreements like NAFTA and threaten to drain public coffers.
Paying the polluters
Unlike environmental treaties, trade and investment agreements have teeth. They are enforceable through a system known as Investor-State Dispute Settlement (ISDS) that allows foreign investors to bypass local courts and bring claims for monetary compensation to a panel of three arbitrators. More than 1,200 ISDS cases have been launched against governments around the world in the last 25 years.
Between 1996 and 2018, Canada was sued more than 40 times by American investors through the investment chapter in NAFTA. To date, Canada has lost or settled (with compensation) 10 claims. Canadian governments have paid out more than $263 million in damages and settlements.
When NAFTA was replaced in 2018 with the U.S.-Mexico-Canada Agreement (USMCA), it did not include an ISDS mechanism between Canada and the U.S. Chrystia Freeland, the then-deputy prime minister of Canada, noted at the time that the removal of ISDS "strengthened our government's right to regulate in the public interest, to protect public health and the environment."
Ruby River was only able to launch its case because USMCA allowed firms that had made investments before NAFTA's termination — on July 1, 2020, — to continue to bring ISDS claims for three years — until June 30, 2023.
Importantly, Ruby River spent only about CDN$165 million on the Énergie Saguenay project proposal. However, the firm is permitted within the ISDS system to seek "lost future profits" based on speculation about the performance of notoriously volatile oil and gas markets.
Risks to climate policy
Québec is a member of the global Beyond Oil and Gas Alliance and is the first jurisdiction in the world to ban all oil and gas production. The province is being sued over this ban by several fossil fuel firms — seeking more compensation than was offered — in Québec's Superior Court.
Had these companies been foreign, and thereby qualified for the protection of an investment treaty, they likely would have chosen ISDS instead. This is because ISDS generally provides broader scope for claims — and larger awards — than domestic courts.
Other jurisdictions need to follow Québec's lead. The global carbon budget has no room for new coal, oil or gas developments. Construction of new fossil fuel infrastructure also needs to be limited, as it would lock in continued extraction long into the future.
Despite clear messages to this effect from the Intergovernmental Panel on Climate Change and the International Energy Agency, investors continue to propose new fossil fuel projects.

That's because they are incredibly stupid and arrogant and can't read the writing on the frac'd wall.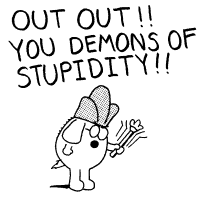 They do so in full knowledge that governments need to act to curb emissions in line with their international commitments and that future climate policies may negatively impact their investments.
Allowing these companies to demand billions in compensation creates moral hazard and could dampen necessary policy action.
Read more: A secretive legal system lets fossil fuel investors sue countries over policies to keep oil and gas in the ground – podcast
Governments are increasingly aware of this risk and many are taking action. The European Union is seeking to withdraw from the Energy Charter Treaty, the largest investment treaty in the world, because it "is not aligned with the Paris Agreement, the EU Climate Law or the objectives of the European Green Deal."
The Biden administration is committed to not signing up to new agreements with ISDS and a number of Democrats are calling for the removal of the mechanism from existing deals. Other countries such as Australia and New Zealand have worked to exclude ISDS from some of their trade agreements.
Future threats
Canada will soon escape from the legacy of NAFTA. However, the government remains exposed to the threat of ISDS through other trade agreements such as the Comprehensive and Progressive Agreement for Trans-Pacific Partnership (CPTPP), as well as dozens of bilateral investment treaties.
When the U.K. officially joins the CPTPP, the risk of ISDS claims from fossil fuel firms will increase dramatically.
The idea that public finance, desperately needed for the energy transition and climate adaptation, will be redirected to compensate fossil fuel firms currently making record profits is offensive.
In light of the increasing body of evidence that documents how the industry has actively obstructed climate action and helped to spread disinformation about climate science, it is communities impacted by climate change that should be compensated by fossil fuel firms, not the other way around.
The Canadian government should adopt a consistent approach to ISDS. The exclusion of ISDS from USMCA should be emulated in any future agreements, and Canada should work with treaty partners to remove access to the system in all current ones.
This article is republished from The Conversation, an independent nonprofit news site dedicated to sharing ideas from academic experts. The Conversation has a variety of fascinating free newsletters.
Read more:
Kyla Tienhaara receives funding from the Canada Research Chairs Program and SSHRC (Government of Canada). She collaborates with and provides pro bono advice for a number of non-profit organizations working on climate and investment issues.
Rise in extreme wildfires linked directly to emissions from oil companies in new study, Researchers set out to clearly quantify connection between companies, emissions and climate events by Benjamin Shingler, CBC News, May 24, 2023
As fires blaze in Alberta, Saskatchewan and B.C., new research has drawn a direct and measurable link between carbon emissions traced back to the world's major fossil fuel producers and the increase in extreme wildfires across western Canada and the United States.
The peer-reviewed study, published last week in the journal Environmental Research Letters, found that 37 per cent of the total burned forest area in Western Canada and the United States between 1986-2021 can be traced back to 88 major fossil fuel producers and cement manufacturers.
"What we found is that the emissions from these companies have dramatically increased wildfire activity," said Carly Phillips, co-author on the study and a researcher at the Science Hub for Climate Litigation at the Union of Concerned Scientists.
The findings build on previous studies that have quantified the contribution of those same 88 companies to the increase in global temperatures, and others that have shown how a climate-driven "vapour pressure deficit" (VPD) — a measure of the atmosphere's drying power — has contributed to the increased area of forest burned in Western Canada and the U.S.
Using modelling data, researchers were able to determine that emissions traced back to those 88 companies resulted in an additional 80,000 kilometres squared being burned. That's an area larger than the size of Ireland.
Energy industry responds to research
The Canadian Association of Petroleum Producers (CAPP) responded to the study in an email to CBC News.
"While our view may differ from the group who produced the study, what we can agree on is the need for continued work towards driving down greenhouse gas emissions," said CAPP spokesperson Jay Averill.
"Canada's oil and natural gas industry is one of the largest investors in emissions reduction innovation in the country," Averill said, citing carbon capture and electrification programs.

Bull shit! Those just prolong the dying oil and gas and LNG industries and increase the pollution and harms. It's well known that carbon capture is to steal from the citizenry and future to pay for enhanced oil recovery and frac'ing, and does not work to reduce industry's deadly pollution. AER has heaps of papers proving this, I do not have time to list them all.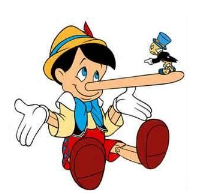 Canadian companies have a role to play in reducing global carbon emissions by exporting more natural gas to countries who are relying on coal to power their economies, Averill added.
Jatan Buch, a research scientist at the Lamont-Doherty Earth Observatory at Columbia University, said in an email the research provides "strong evidence" of the impact of emissions traced back to specific fossil fuel companies.
Buch, who was not involved in the study, added that while research shows VPD is a leading driver in how far a wildfire spreads, other factors are also at play, including the precipitation and snowpack conditions early in the season, and the practices of prescribed burning and fire suppression.
Growing field of study
The research is part of a growing field of study known as attribution science, which attempts to measure how climate change directly affected recent extreme weather events.
Jennifer Baltzer, an associate professor in the department of biology at Wilfrid Laurier University in Ontario, said it's becoming more common to see scientists make those connections.
"Last year, there were a number of studies that directly attributed the increase in emissions and associated climate warming with the massive heat waves that hit Europe," said Baltzer, the Canada Research Chair in Forests and Global Change.
"I think we're increasingly seeing scientists make stronger statements, which we need to be doing — stronger statements about the fact that, yes, these changes in climate are human-caused and they are driving these massive catastrophes that we're seeing around the world."
Baltzer, who was also not involved in the study, said the findings aren't surprising, given previous research.
But she said the data helps draw links between previous research and the emissions from the world's largest fossil fuel companies. "It's really important to demonstrate those links."
'The accountability piece'
Phillips said drawing those links was part of her motivation, especially given that recent research and investigations have found oil companies knew about the threat of climate change decades ago but downplayed the dangers.
"Part of what this study does is show the linkages between these companies, their emissions and climate impacts, which will hopefully allow them to be held accountable for their fair share of the costs associated with wildfire," she said.
"I think the accountability piece for fossil fuel companies is really important and part of what makes this research unique. We know that historically industries have been held accountable for the risks of their products, whether it be tobacco or asbestos. And a big part of holding those companies accountable was research showing the linkages between their product and the impact."
Christina Noel, a spokesperson for the American Petroleum Institute, said in a statement: "The clear agenda of this group aside, America's oil and natural gas industry is focused on delivering affordable, reliable energy while reducing emissions."
***
Ruby River Capital LLC initiates NAFTA claim for 'gross procedural unfairness', 'manifest arbitrariness' and 'double standards' employed by Québec and Canada in rejecting GNLQ LNG project by Shawn Denstedt, KC, Sander Duncanson, Laura Scott, Joey Chan, all out of Calgary (oil and gas capital of Canada which screamed no to frac'ing), May 5, 2023, Osler

Represented Satan (Encana/Ovintiv) against me, Ernst vs Encana, and my community's drinking water that the frac'er illegally intentionally frac'd


Introduction
After seven years of navigating separate provincial and federal regulatory processes and sourcing US$120 million in investments, GNL Québec Inc. (GNLQ)'s proposed liquefied natural gas (LNG) facility in Québec (the GNLQ Project) was rejected by both levels of government in 2021 and 2022. The governments justified their decisions based on a variety of factors, including anticipated negative net contributions to global GHG emissions, deceleration of energy transition through foreign LNG imports, and GNLQ's alleged failure to achieve social acceptability in Québec.

Social licence is your responsibility to obtain Ruby, not ordinary Canadians running from wildfires and flooding largely caused by the polluting oil and gas industry, notably frac'ing.

On February 17, 2023, the United States parent company of GNLQ initiated an international arbitration claim against the government of Canada for, among other things, gross procedural unfairness, manifest arbitrariness and double standards employed by Québec and Canada in reaching their decisions, contrary to foreign investment safeguards set out in the North American Free Trade Agreement (NAFTA). This claim could have important implications for future environmental assessment decision-making across Canada.

Bullshit. This claim will make Osler and Ruby laughing stock among global youth, next in line to vote! Both your companies, Ruby and Osler, are putting your reputations down the frac drain.

On June 30, 2023, the sunset period for investor-state arbitrations under NAFTA expires. Investors will no longer be able to challenge unfavourable decisions made by Canadian federal or provincial governments against an investor from the United States or Mexico, or by the United States or Mexico governments against a Canadian investor. Investors of major projects denied by one of these governments should pay close attention to the GNLQ Project arbitration and consider whether to file their own claim by June 30, 2023 to preserve their rights under NAFTA.

Way to threaten! Here's one for you lawyers: May your water get illegally frac'd and your homes blow up in an Ovintiv frac explosion gone wrong, like Rosebud's water tower exploding after Encana's illegal aquifer fracs.

Background
On February 17, 2023, Ruby River Capital LLC (Ruby River or the Claimant), one of the owners of GNLQ, filed a request for arbitration (Arbitration Request) with the World Bank Group International Centre for Settlement of Investment Disputes (ICSID) on behalf of Symbio Infrastructure Partnership Limited (Symbio) in response to Québec and Canada's denial of the GNLQ Project, and incidental dismissal of Gazoduq Inc. (Gazoduq)'s associated natural

carbon intensive, water, air, community, land, food, public health polluting frac'd

gas pipeline (Gazoduq Project) (collectively, the Projects). Ruby River claims that, by denying the Projects, Québec and Canada breached Chapter 11 of NAFTA which places obligations on Canada regarding its treatment of foreign investments.

Seems it's corporate responsibility, not gov't, to read the room (aka, the world), and realize when your profit-raping games are up. LNG is a con, has always been a con, will never be financially viable without massive theft from the environment, the future, our youth, and taxpayers.

The GNLQ Project was a proposed LNG facility and export terminal at the Port of Saguenay, Québec, which would

could, maybe, in a big polluting dream

have produced up to 10.5 million tonnes of LNG per year for 25 to 50 years. The Gazoduq Project was a proposed 780 kilometre long natural

carbon intensive, water, air, community, land, food, public health polluting frac'd

gas pipeline from North Ontario to the GNLQ Project, which would have transported natural

carbon intensive, water, air, community, land, food, public health polluting frac'd

gas (sourced in Western Canada)

heavily frac'd wildfire disaster zones, with fires in frac fields – how many started by the oil and gas industry's endless leaks of flammable frac'd gases?

to the GNLQ Project. The Projects were proposed to be carbon neutral throughout their construction and operation.

Proposing means nothing. Any fool can promise to be clean when knowing carbon neutral LNG and pipelined frac'd gas is impossible. No such thing as carbon neutral when it comes to LNG or gas pipelines; LNG is frac'd unnatural gas which is always carbon intensive, harms community and environment, intentionally contaminates valuable water which the world is fast running out of, so are construction crews and building LNG vessels, never mind the polluting tankers shipping fuels, then, the LNG idling offshore, because of countries that bought and stored too much gas which more and more people do not want, as they watch the world burn up. What when LNG tankers blow up? There are net zero ways, but LNG is not and never will be, even if companies stop using diesel crews to frac.

The Projects would have been amongst the largest private industrial projects in Québec's history, with estimated capital costs of roughly US$11.2 billion.

Money does not entice. Big or biggest doesn't either. Safe homes, safe water, breathable air, healthy foods (non radioactive frac waste contaminated)ce. Take your greed-induced fantasy speculations and shove em up your exaggerating asses.

US$9 billion of this amount was initially committed by business investor Warren Buffet, but Buffet withdrew his commitment in 2020, citing concerns over disruptions to regulatory approval processes.

I expect he withdrew for other more important reasons, like the billions in costs from legal liabilities in the many climate change lawsuits currently before the courts, with and more and more jurisdictions filing them the world over.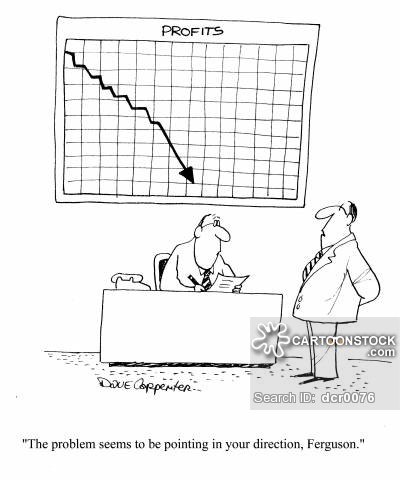 From 2014 to 2022, Ruby River and Symbio invested approximately US$120 million into the preparatory phase of the Projects, including various engineering and design studies, assessments of the environmental and socio-economic impacts of the Projects, consultation with local communities and Indigenous groups,

Clearly Ruby et al, your work was shit, otherwise, social licence would have been granted to you. I grew up in Quebec and have closely watched their powerful united stand against lying companies. They are much more intelligent, well read, and more courageous than Canadians west of them, and do not stand for lies and cons by Gaz du Shit frac'ers! Or lies by the likes of Ruby et al.

and costs

bribes?

to advance regulatory applications.
Environmental assessments
The proposed GNLQ Project underwent an environmental assessment by the Québec's environmental assessment agency, Bureau d'audiences publiques sur l'environnement (BAPE), under Québec's Environment Quality Act. BAPE's Environmental Assessment Report (in French) (BAPE Report) was released on March 10, 2021. The BAPE Report cites concerns regarding GHG emissions, cumulative effects of related projects, uncertainty regarding LNG demand, effects on marine mammals, the energy transition of LNG purchasers, and the social acceptability of the GNLQ Project.
The BAPE Report ultimately concluded that the risks of the GNLQ Project outweighed the advantages.

yup, what did I tell ya? Quebecers aint dumb obedient idiotic greedy sods believing industry's lies like they do out west in Alberta, BC, SK, MB, Ontario! Industry doesn't know what the hell to do with intelligent citizens such as Quebecers, that's why companies get their evil stooges like hate-mongering pastors and misogynistic thugs like Jordan Peterson to brainwash westerners, and even more evil stunts like Jason Kenney, Steve Harper, Danielle Smith, Christy Clark destroying education and public health out west to ruin brains, damage neurological systems to dumb down voters and prevent critical thinking in the citizenry so that they obediently and silently take watching their communities burn down (like Ft Mac), their water poisoned or lost completely, their kids poisoned, their livestock dead, their water too flammable and contaminated after frac;ing to even use to flush toilets, their crops and grasses baked to dust. Ruby ought to have learned from Lone Pine's vile gross greed and frac failures. WAKE UP RUBY RIVER ET AL AND OSLER, READ THE WORLD!

At a press conference on July 21, 2021, Québec announced that it was refusing the GNLQ Project. Québec's decision was published in the Government of Quebec Gazette [PDF] (in French) on August 17, 2021.
The GNLQ Project was also subject to an assessment by the Impact Assessment Agency of Canada (IAAC) under the Canadian Environmental Assessment Act (2012). IAAC's Environmental Assessment Report [PDF] (IAAC Report) was released in November 2021. The IAAC Report indicated the GNLQ Project would result in significant environmental effects, including effects resulting from GHG emissions; direct and cumulative effects on marine mammals; and effects on the cultural heritage of the Innu First Nations. On February 7, 2022, Canada released a Decision Statement refusing to approve the GNLQ Project.
ICSID jurisdiction
Canada and the United States are both contracting states to the ICSID Convention [PDF].
Article 25(1) of the ICSID Convention states that the ICSID's jurisdiction extends to "any legal dispute arising directly out of an investment, between a Contracting State … and a national of another Contracting State", which by virtue of Article 25(2)(b) includes a corporation. This explains why the Arbitration Request was brought by Ruby River, Symbio's U.S. parent company.
Article 1122 of NAFTA sets out each NAFTA party's consent to ICSID arbitration under Article 25 of the ICSID Convention. NAFTA was replaced by the U.S.-Mexico-Canada Agreement (USMCA) on July 1, 2020. Chapter 14 of the USMCA contains similar provisions to NAFTA regarding the equitable treatment of foreign investors by each government. However, Article 14.2(4) of the USMCA specifically limits arbitration claims by foreign investors against Canada to legacy investment claims, as set out in Annex 14-C. Article 14-C authorizes the submission of an ICSID arbitration claim regarding a legacy investment (foreign investment made January 1, 1994 to July 1, 2020 in the territory of another USMCA party) pursuant to NAFTA Chapter 11 for a three year period (until June 30, 2023).
Alleged breach of NAFTA provisions
The Claimant alleges Canada breached articles 1102, 1103, 1105 and 1110 of NAFTA.

I claim based on decades of environmental and socio-economic assessments for the oil patch in Canada, and decades of frac and unnatural gas research, the Ruby is wrong and trying to take advantage of money grubbing lyin' Brian Mulroney's hideous and amoral NAFTA to steal $billions from ordinary Canadians, $billions Ruby and friends could never make in profits from this pitiful scheme of carbon intensive family and community harming caveman fossil frac projects.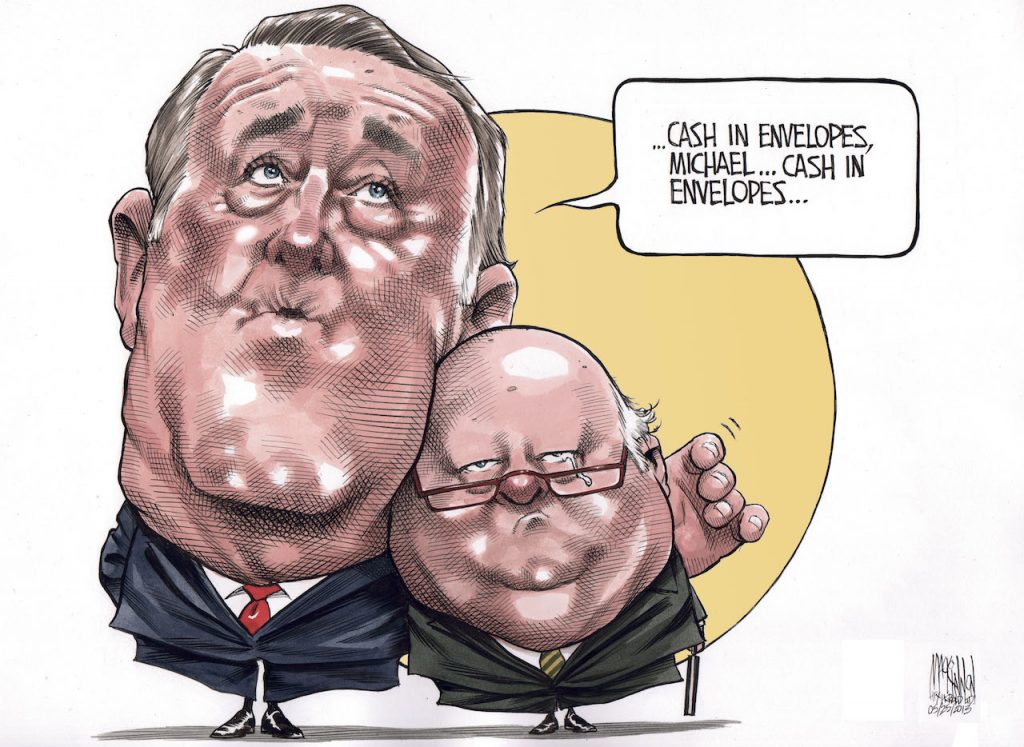 Ruby et al – you failed to read the room in Quebec, and you fail to face the horrific climate harms frac'd oil and gas, including LNG, is raging on the world.

Articles 1102 and 1103
Articles 1102 and 1103 of NAFTA mandate that parties to NAFTA treat foreign investors no less favorably than the most favorable treatment accorded to domestic investors or any other investors.

Before or after the costs of the significant and plentiful harms to environment and communities we all know from experience, the companies/investors intend never to pay to mitigate.

The Claimant argues that Canada and Québec's refusal of the GNLQ Project constituted discriminatory treatment towards its U.S. investors. In particular, the Claimant alleges that Québec and Canada's environmental assessment processes were marred by double standards.

HA HA HA HA. ROARING LAUGHTER. CLUSTERFUCKERS! Your fingers are pointing back at you.

For example, the Claimant notes that assessments of other projects (such as LNG Canada) did not consider GHG emissions on a global scale or the potential international impact of substituting other energy products.

Oh FFS! Quebec is filled with completely different kettle of concerns and intelligent citizens than elsewhere in Canada. Read the BAPE statements on frac'ing from many years ago! And the many frac projects that have been cancelled because the people of Quebec loudly said NO Fracking, it's too harmful!

The Claimant argues that the application of these criteria solely to the GNLQ Project contradicts previous assessments and is manifestly discriminatory.
NAFTA Article 1105(1)
Article 1105(1) sets out a minimum standard of treatment and provides that parties to NAFTA must treat foreign investors in accordance with international law, including fair and equitable treatment and full protection and security.

Must law firms write honestly in their statements of claim and legal filings? Is it legal to lie in filings, like Osler did for Encana in its statement of defence in response to my lawsuit? Like it seems Osler is doing for Ruby by grossly over speculating profits while not subtracting the many more tens of $billions in harms its frac'd gases and project(s) would have caused?

The Claimant alleges that the "gross procedural unfairness" and "manifest arbitrariness" underlying Québec and Canada's refusal of the GNLQ Project constitute a breach of Article 1105(1). In particular, the Claimant argues Québec and Canada engaged in the following conduct, leading GNLQ and its affiliates to believe that the GNLQ Project would be approved:
Québec made specific commitments to GNLQ in support of the GNLQ Project, inducing Symbio to make additional investments, including:

confirming Hydro-Québec would allocate electricity to the GNLQ Project
brokering a deal with Canada and local governments to ensure access to sufficient lands at the Port of Saguenay
providing tax incentives to the GNLQ Project
establishing a dedicated Inter-Ministerial Committee to facilitate and assist the GNLQ Project to advance through the various stages of provincial approval
making a formal offer to finance the GNLQ Project through Québec's economic development and investment agency, Investissement Québec

Québec repeatedly voiced support for the GNLQ Project in the press and Québec Parliament.
Québec and Canada repeatedly affirmed LNG's role in transitioning towards carbon-neutral economies.
Between 2014 and 2022, Québec repeatedly supported or initiated other domestic LNG-related investments across Québec.Holy shit Ruby, did you and yours fuck up! What a wonderful list of gifts you blew. So many gifts you could have rec'd, had you not screwed up your assessments and consultations and had you told the truth. I do not believe the above list helps Ruby's legal standing, I think it worsens it, because it shows just how badly the company fucked up to lose all that.
Following the issuance of the BAPE Report, Québec announced that the GNLQ Project would have to meet three additional criteria: (i) making a positive net contribution to global GHG reductions; (ii) promoting energy transition; and (iii) achieving social acceptability. The Claimant argues that first two criteria had never been mentioned before and the third only became a prominent issue following the issuance of the BAPE Report.

Bullshit! The people screamed NO! Ruby et al, Osler lawyers, you all need to get your ears cleaned.

However, the BAPE Report does discuss energy transition in section 3.4. Nonetheless, the Claimant argues that no opportunity was provided for GNLQ to respond to the new criteria.
The Claimant further alleges that rejecting the GNLQ Project was a political move by both Québec and Canada, and that their rejection had nothing to do with environmental concerns. In particular, the Claimant notes that Canada announced it would reject the GNLQ Project in the lead up to the federal election in the fall of 2021, after Québec had refused the GNLQ Project, but prior to the conclusion of IAAC's environmental assessment process.
Article 1110
Article 1110 of NAFTA provides that no party to NAFTA shall directly or indirectly expropriate a foreign investment in its territory, except for a public purpose, on a non-discriminatory basis, in accordance with due process of law and on the payment of compensation.
The Claimant argues that Québec and Canada's refusal of the GNLQ Project are "measures tantamount to expropriation

FFS! Such pathetic over reach. Nothing was expropriated in my expert view, it's quite simple: Ruby fucked up and pissed off the good and intelligent people of Quebec.

… in that they substantially deprived Symbio and its U.S. investors of all economic value in their investments and of any reasonably-to-be-expected

Roaring laughter. Ruby and Osler et al need to go back to school and learn what reasonable means and that we are taught in kindergarten, to leave places we visit/use better, tidier and cleaner than we found them

economic benefit." The Claimant further states that, as a result of Québec and Canada's decisions, Symbio's investments in both Projects "have essentially become worthless and any prospect of commercial return has now disappeared despite extremely strong global demand for LNG – and for reliable long-term supply

frac wells are failing all over the place, even with more and more water injected, and bigger and bigger fracs. Long term? Pipe dream or wet dream, take your pick.

from net-zero emissions export projects such as the GNLQ Project."

There is no possible way, this project would have ever been net zero.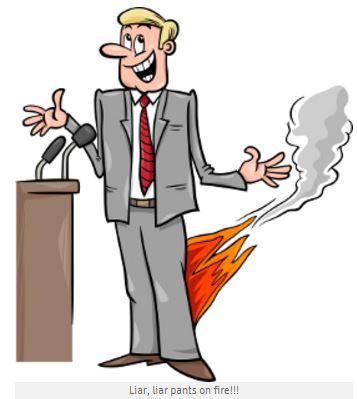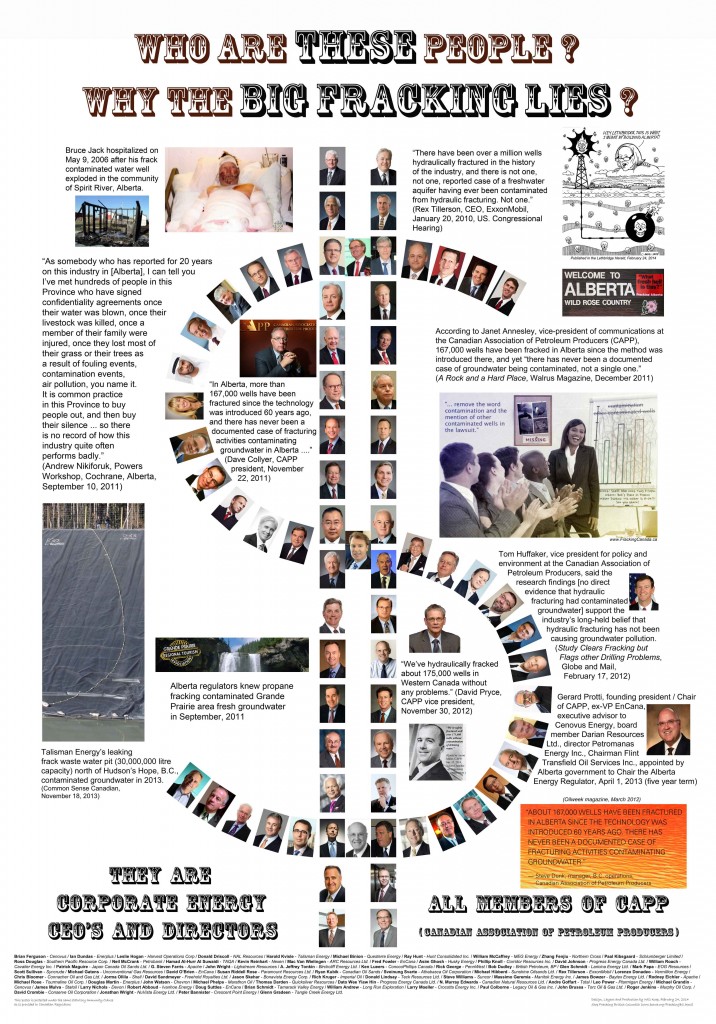 The Claimant argues that Canada did not pursue a legitimate public purpose, as its decision to refuse the GNLQ Project was arbitrary and politically-motivated. Therefore, according to the Claimant, Canada must pay compensation for the full market value of its expropriated investments.

HOLY FRAC JUMP!~ From "speculated" profits of $20 billion to full market value of stolen $20 billion? Ruby and Osler must know who their judges are and how they're going to rule (as usual, for frac'ers). Fuckin' losers, no wonder Quebec people screamed "NO!" at you and your polluting harmful invasive project. If you had told the truth, they might have given you a chance.

Damages
The Claimant seeks US$120 million in sunk costs, and an additional US$20 billion in lost profits, as damages. The Claimant further seeks compound interest on the amount of damages awarded, and compensation for costs of the arbitration.

The citizenry asks same for the harms frac'ing and fossil fuel pollution is causing Canadians.

Next steps
The ICSID Acting Secretary General registered the Arbitration Request on March 9, 2023. While Article 37 of the ICSID Convention requires an arbitral tribunal to be constituted as soon as possible after registration of a request, no further process steps have occurred to date.
Implications
This arbitration highlights the interplay between government policy and environmental assessments, and the risk that environmental assessment regulations are becoming increasingly politicized.

In my view, that's a fabrication meant to threaten other jurisdictions to obediently enable crimes by frac'ing and LNG even as those jurisdictions currently face horrific brutally expensive climate change hell (like Alberta, BC and SK currently with the heavy rain fall warnings and floods concurrent with loss of potable water and extreme wildfires blazing. Such threats have no place in this matter.

This echoes concerns recently raised before the Supreme Court of Canada in the Impact Assessment Act reference case that environmental assessments are increasingly being used as a vehicle to implement government policies that promote or seek to impede certain industries, such as oil and gas or coal, rather than focusing more specifically on safeguarding against adverse environmental effects from the particular project.

Pffft, the supreme court of Canada lies in rulings, currently has one judge (Russell Brown) suspended while under investigation for drunken hanky panky in the USA, and CJ Richard Wagner lied to Harvard law students in a formal speech (I'm working on a post about that, and when it's complete, will link it here). It's not a trustworthy, respectable or credible reference anymore thanks to too many Steve Harper judges.

In the case of GNLQ's claim, an international body will assess whether Canada is liable for damages where a foreign company has invested in a project, pursued the project through Canadian and provincial regulatory processes (meeting all regulatory requirements along the way)

Another lie? Come on! The People of Quebec Yelled NO! Not meeting the requirement to get social licence. Big fat frac fail! As is lying about net zero and the climate harms

and the project is subsequently rejected on policy grounds. If successful, this claim would provide significant ammunition to those who are advocating for changes to environmental decision-making in Canada.

Ah. Finally, some honesty!~ Seems this lawsuit is more about threatening countries, states and provinces growing increasingly terrified at the fossil fuel industry's – notably frac'd gas – caused global warming and associated climate damages and suffering expected to cost $trillions to clean up/repair, with most of the damages, such as other species extirpated, permanent water loss, cancers and more from toxic air etc etc etc, not even fixable no matter how much money you throw at it. The harms caused by this industry and its decades of cruel lies are infinite and devastating. Entire countries are being destroyed, and you Ruby and Osler, lie about net zero and expropriation? Really, take your lawsuit, your failed assessments and consulations, dishonesty and fuck off.

As such, this claim should be monitored by companies and investors considering investments in future major projects in the country.
This arbitration also highlights how private companies can avail themselves of the dispute resolution mechanism under NAFTA Chapter 11. GNLQ is not the first private company to bring this type of claim. For example, the ICSID is currently considering an arbitration claim under NAFTA made by TC Energy Corporation and TransCanada Pipelines Limited against the United States government related to President Biden's January 20, 2021 decision to revoke the approval for the Keystone XL Pipeline, issued by former President Trump on March 29, 2019. The ICSID is also currently considering an arbitration claim under NAFTA by United States Investors Koch Industries, Inc. (Koch) and Koch Supply & Trading, LP against the Canadian government related to Premier Doug Ford's cancellation of Ontario's Climate Change Mitigation and Low-Carbon Economy Act and Cap and Trade Program Regulation, under which Koch made investments in carbon allowances that subsequently became worthless. As noted above, the opportunity for private companies to initiate these types of claims will end after June 30, 2023. As such, any company that believes it may have grounds to initiate a NAFTA claim should consider doing so prior to June 30, 2023.

It's dishonest to leave out Lone Pine losing their mega frac money NAFTA case against Canada! That case was also about Quebec saying no and the company grossly fantasizing lost profits.


Refer also to:
Horror of Horrors!
Have a good look NAFTA arbitration panel on Ruby's claim by Osler: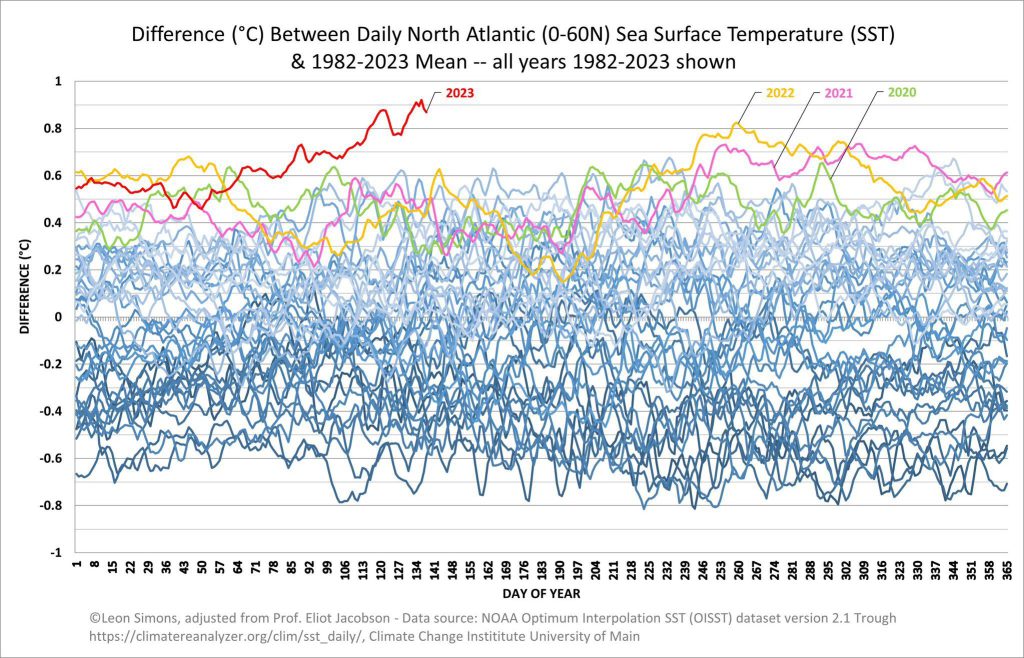 2023: North America Rig Count Reduction Rumbles On
North America dropped another seven rigs week on week, according to Baker Hughes' latest rotary rig count, which was posted on May 26. The total rig figure comprises 570 oil rigs, 137 gas rigs, and four miscellaneous rigs. Alaska, Colorado, Louisiana, New Mexico, Oklahoma, and Utah all dropped rigs, while Texas and Wyoming added rigs, week on week. The total North America rig count is down 32 compared to year ago levels.
2023: Solar to Outshine Oil in Global Investment? ETF in Focus
According to a recent International Energy Agency (IEA) report, the global energy investment landscape is experiencing a monumental shift, as quoted on CNBC. The agency anticipates that by 2023, total investments in energy will touch approximately $2.8 trillion, with more than $1.7 trillion channeled toward clean energy technologies. Of this, solar investments alone are predicted to exceed $1 billion per day, reflecting an encouraging trend in energy transition.
2023 05 23: Laurie Garrett@Laurie_Garrett:
Getting harder to convene "civil" annual stockholder meetings, Big Oil? If you think these folks are mad now, how much rage do you think your fossil fuel extraction industry will face when global average temperature tops the +1.5 C threshold, sometime in the next 48 months?

The lyrics and singing in clip above are top notch! Much higher quality than Ruby's NAFTA filing. And they're honest.

2023 05 23: Fossil Free London@fossilfreeLDN:
BREAKING: Chaos at Shell AGM as climate protesters sing 'Go to Hell, Shell'!
2023: Japan Gas Imports Fall to Two-Decade Low on Energy Savings Push
Japan's liquefied natural gas imports last month fell to the lowest in more than 20 years as efforts to save energy and boost nuclear power reduced the need for the fossil fuel. Japan's gas storage is so well stocked that importers were offering to sell shipments last month. Japan's government has been appealing to households and businesses to conserve energy, after last year's energy crisis stretched the grid, risked blackouts and raised utility bills. The drop in LNG deliveries to Japan, a top importer, is helping to ease the global fuel shortage, pushing prices to the lowest level in two years.
2023 05 23: More than two dozen cities and states are suing Big Oil over climate change – they just got a boost from the US Supreme Court
Honolulu has lost more than 5 miles of its famous beaches to sea level rise and storm surges. Sunny-day flooding during high tides makes many city roads impassable, and water mains for the public drinking water system are corroding from saltwater because of sea level rise. The damage has left the city and county spending millions of dollars on repairs and infrastructure to try to adapt to the rising risks.
Unwilling to have their taxpayers bear the full brunt of these costs, the city and county sued Sunoco LP, Exxon Mobil Corp. and other big oil companies in 2020. Their case – one of more than two dozen involving U.S. cities, counties and states suing the oil industry over climate change – just got a break from the U.S. Supreme Court. That has significantly increased their odds of succeeding.
2023: Frac Central Alberta: Fox Creek Wall of Wildfire. How many hundreds of thousands of fracs are leaking methane, ethane, propane, butane, pentane, sour gas to surface fuelling wildfires? Do leaking facilities, wells, pipelines start and fuel fires? Who's checking? AER? Encana/Ovintiv? Chevron? No one.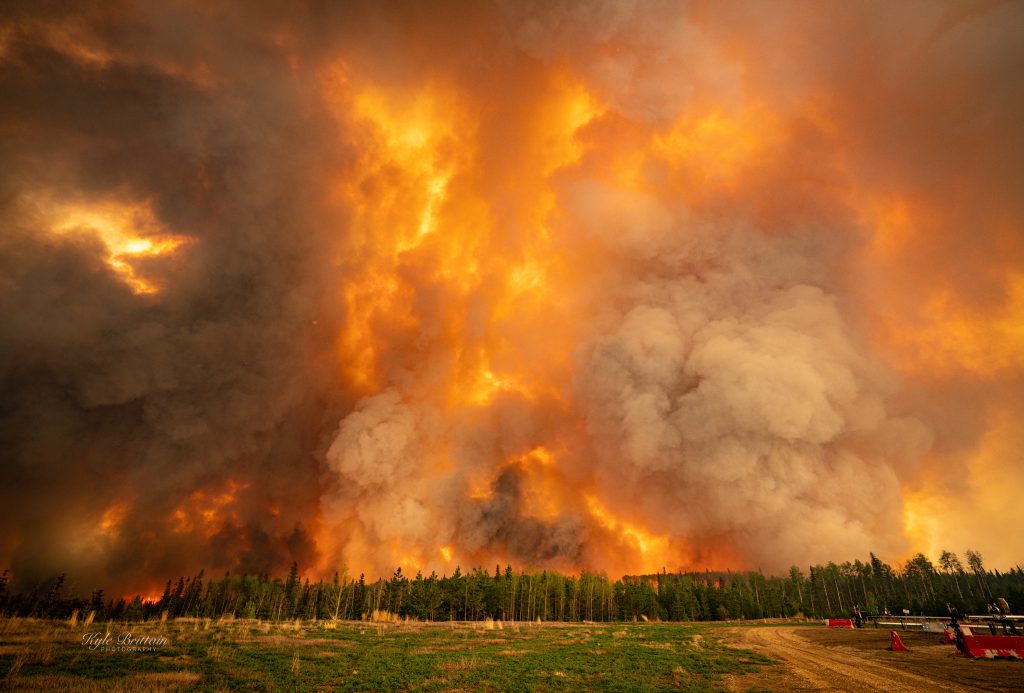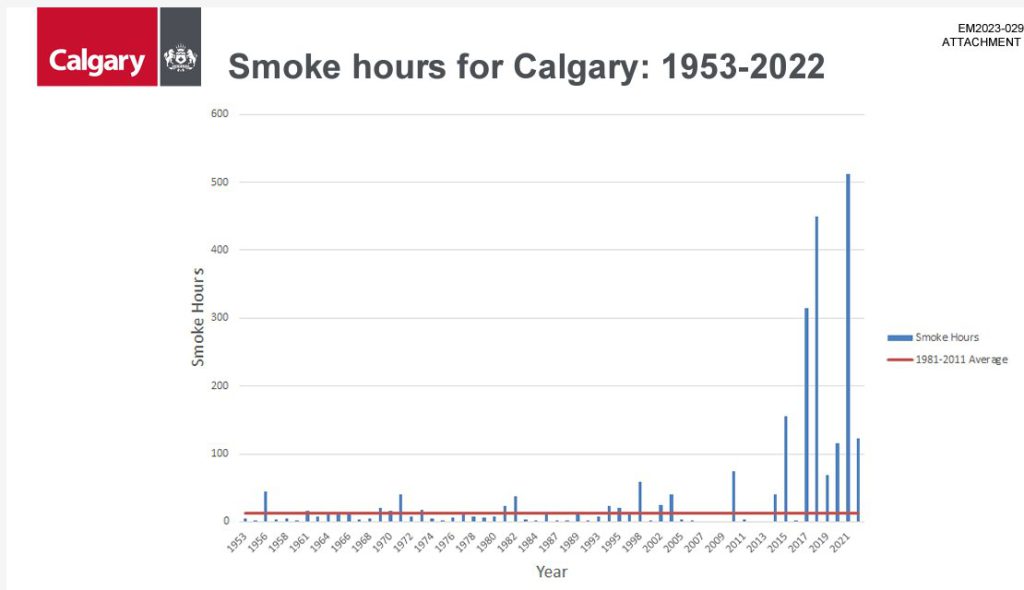 Compare Calgary's smoke hours with oil and gas frac'ing (dramatically ramped up in 2009). From Page 13, City of Calgary Report which does not mention frac'ing. Why ignore industry forcing mass leakage of flammable gases across the province, country, globally (except where citizens were smart enough to keep it out)?
2023 05 19: Fossil Fuel Companies Should Pay Trillions in 'Climate Reparations,' New Study Argues

How much of that does Ruby need to subtract from their $20Billion in "speculated" profits?

2023: Letter in PR PEAK by Jan Slakov: "Often the legal system has failed to protect the health of people and other living things." Ernst: Science is on humanity's side, the law is not; billionaires get richer while making life on earth increasingly unbearable.
2023: Faces of Greed, Lies & Evil: LNG2023 Vancouver BC Canada, July 10-13, Sponsors include Bennett Jones Law Firm. Biggest lie = LNG is green (it's not, it wastes masses of energy and water and can't be decarbonized). In Canada, LNG is polluting, health farm & family harming, methane-leaking (at every stage), noisy, diesel-fuming, permanent water-losing, frac'd gas. *LNG = LFG (Liquid Frac'd Gas), it's not natural!*
2023: Frac'er Lone Pine Resources loses evil attempt to snag $250 Million from Canadians via suing under NAFTA, at the time owing $300 Million in debt.
2022 from 2012, annually, best graph I've seen showing how boldly the oil & gas industry lies: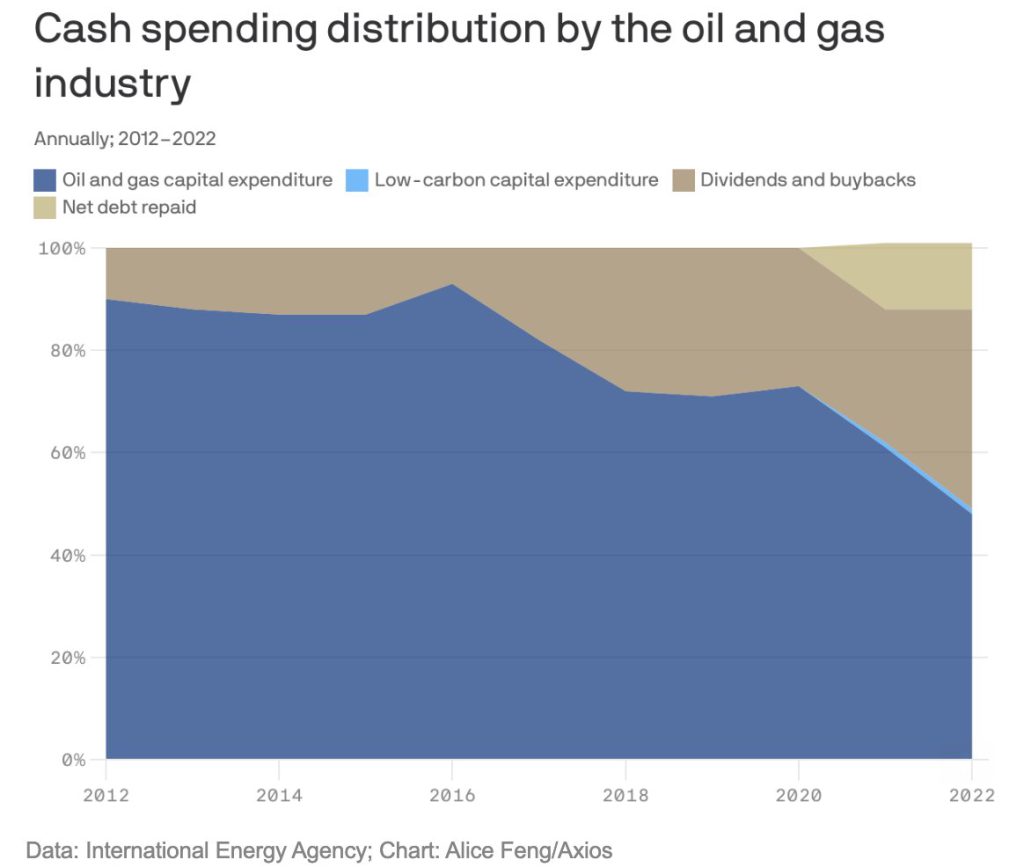 You need to work hard to to see the low-carbon capital expenditure. Note the net debt repaid.
2022: Switching to renewable energy could save trillions – study
2022: Compendium 8 on Harms of Frac'ing & Associated Infrastructure: "The only method of mitigating its grave threats to public health and the climate is a complete and comprehensive ban on fracking." No evidence was found showing "fracking can be practiced in a manner that does not threaten human health directly or without imperiling climate stability upon which human health depends."
2022: Climate Courts: Let trials proceed without gov'ts if politicians care so little about rights of youth and fail to show up or are too ashamed about giving the rich and corporate polluters everything and nothing to our kids and their future.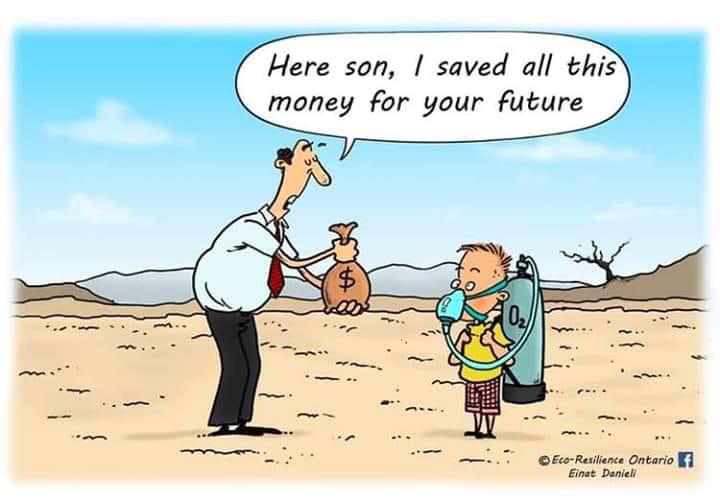 2021: New Study on Climate Litigation: Failing to heed latest science or lawyers intentionally working to ensure their clients' lawsuits fail to keep big polluters, judges and enabling "regulators" and gov'ts happy?
2021: Wall Street tepid for frac'er Vine Energy Inc., carrying $1.22 billion in debt, led by past Encana execs. In 2020, Vine reported unadjusted $252.2 million in losses; refinancing unsecured notes due 2023 could prove challenging.
2021: Canada: BRAVO! Quebec gov't says no to harmful polluting money-wasting $14 Billion LNG in Saguenay, north of Quebec City, following *years* of opposition from citizens, Indigenous communities and environmental experts
2021: Frac'ing insanity in the Yukon. Chance Oil & Gas (was Northern Cross Ltd) wants $2.2 billion in damages (even though frac'ing is a major money loser and Chance says they don't need to frac) because of frac moratorium.
2021: Gérard Montpetit: Judicial terrorism and frac'ing
2021: Private equity is ditching shale. "It is the end of an era in which private equity was often the shale sector's crucial financier." A little bit of a last gasp: US producers are "dying on the vine."
2021: Frac'ing takes our eyesight too? New study: Air pollution linked to higher risk of irreversible sight loss
2021: "Bad Corporate Citizen" Pieridae, after demanding nearly $1Billion of public's money (during a pandemic no less) while promoting dubious Goldboro LNG in Nova Scotia, now threatens legal action to silence concerned citizens. Bradley Toms: "If there's one way to show you've got bad intentions it's threatening a SLAPP lawsuit against people who are just repeating things that you've said."
2021: Ireland: Bravo Clare County councillors! Call on gov't "to put forward a global ban on fracking being proposed by Ireland at the United Nations General Assembly on climate-mitigation, public-health, environmental-protection and human-rights grounds"
2021: Judge lets nasty frac'er escape bankruptcy, rules Chesapeake is worth $1 Billion more than the company does, sets free $7 Billion in debt, gives "big payday" to some, says to CEO Robert Lawler: "To remember that a lot of people have suffered a lot of pain for Chesapeake to have a second chance…."
2020: Evil law-violating frac'er Chesapeake Energy files for bankruptcy, owing $9Billion. How much magic money will the court give the frac'ers this time?
2020: Judicial Hanky Panky Supreme: "these robed sages are in fact mere grubby politicians…." Amy Coney Barrett's dad was lawyer at Shell (for decades) that has massive climate case before US supreme court. "And just like Republican politicians, the conservative judges are dedicated to preserving the right's minority rule."
2020: UK: Frac'ing is over as the big frac lies fail
2020: Another new study unravels oil & gas industry lies: Levels of fossil methane naturally released are about 10 times lower than previously reported while man-made are 25-40% higher! Benjamin Hmiel: "We've identified a gigantic discrepancy."
2020: The insanely polluting leaking oil & gas industry! New paper on methane leak detection & repair: More than 1,600 leaks & vents at only 36 sites in NW Alberta. Think of the cumulative pollution, community poisoning and public health harms, notably as more and more companies, enabled by politicians (industry's maids), regulators and courts, use bankruptcy to avoid clean up.
2020: Bank in Quebec, Caisse Solidaire, offers Oil-Free RRSPs! 250 professors, including from Calgary, ask Canadian universities to divest from petroleum industry. Laure Waridel: "One of the ways to put the economy at the service of the planet is to review the way we invest."
2020: Frac Tank Reality Show: "Debt, Debt and Debt" and more debt; Judge-gifted bankruptcies to keep companies frac'ing & polluting and con investors into losing more money; Abandon thousands of frac harmed families; And intentionally dump pollution and clean-up on taxpayers. In the USA, "explorers burned through some $342 billion of cash since 2010, leaving little in the way of returns for investors." In Alberta, AIMCo took $100s of millions (under Kenney & Harper, will likely take $billions more) from pensioners years ago to give to "quite leveraged" frac'ers already then.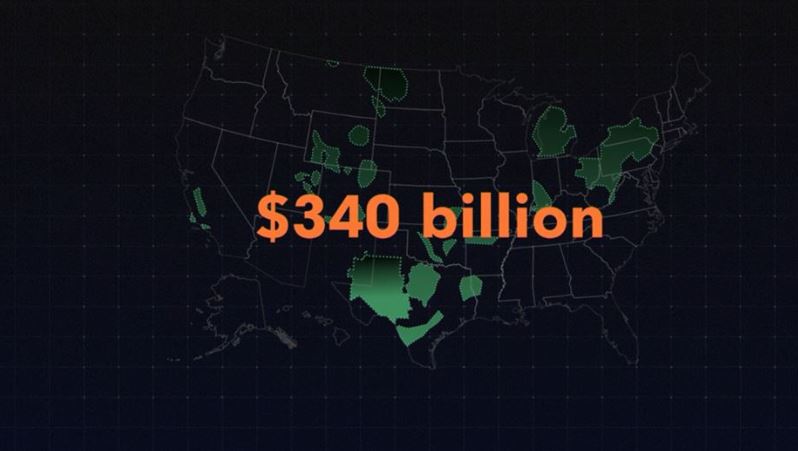 2020: Ovintiv/Encana, Chevron, Exxon et al deeply deserve this! CNBC's Jim Cramer: "I'm done with fossil fuels … they're just done. We're starting to see divestment all over the world. … It's going to be a parade that says, 'Look, these are tobacco and we're not going to own them.' … Younger people don't want to own them. The dividends are great…but you can tell that the world's turned on them. It's actually happening really quickly."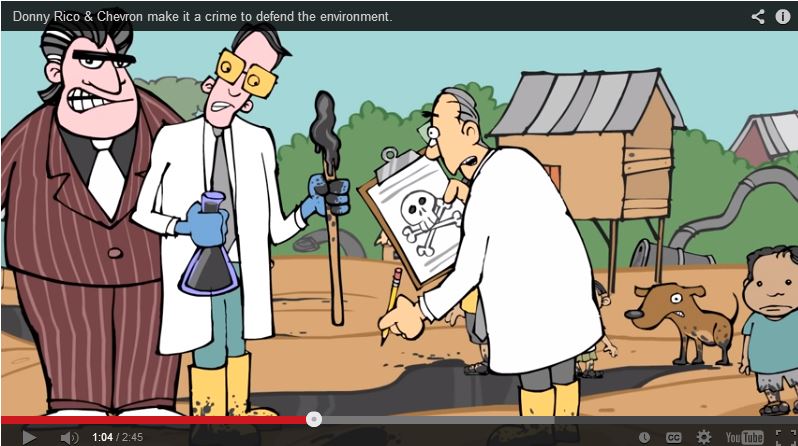 2020: Front Page New York Times! Satan Hailing Frac'ers Lynch the People. Oil & Gas companies hurtling into bankruptcy as execs snatch millions in unjust rewards (enabled by our courts).
2020: "The stakes are formidable." California communities' climate lawsuits, key hearing this Wed, allege fossil fuel companies actively worked to discredit climate science and block limits on greenhouse gas emissions.
2020: Shale's Bust Shows Basis of Boom: Debt, Debt and Debt
… Shale producers' financial problems stem from a decade's worth of huge production growth using new fracking technologies funded by massive borrowing and financing from Wall Street.
Producers wooed investors by touting rosy estimates of how much crude oil they could profitably drill. But those estimates have proved too optimistic.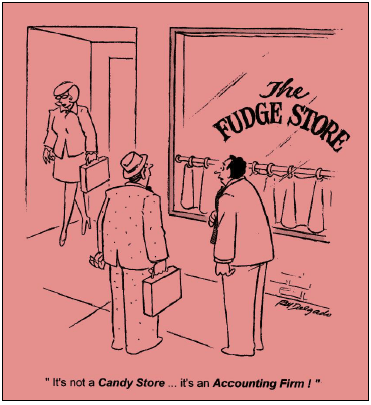 2020: Why is Zion Market Research promoting Sanjel Corp. as a "Major Market Player?" In 2016, Sanjel was sold in pieces at a great loss, less than the "$397 million owed 12 banks led by Alberta ATB" – nicely enabled by our courts.
2020: Edmonton lawyer disbarred for lying: "The code of professional conduct prohibits lawyers from misleading others, either intentionally or accidentally," while nine Supreme Court of Canada judges get away with intentionally publishing a lie in Ernst vs AER.
2019: New study: Frac'ing in U.S. & Canada linked to worldwide atmospheric methane spike. "This recent increase in methane is massive," Howarth said. "It's globally significant."
2019: Mega list of bankrupt companies!

In Alberta no less, where frac'ers and oil and gas companies are above the law and get to freely damage public infrastructure, pollute, abuse communities, families, farms and small businesses (and harm their profits), and environment, get $billions in freebies and tax breaks, kill workers, they still can't succeed financially.

2019: Houston-based Nine Energy shares slumped by -70.98% year to date; Lays off 70 employees, closes operations in Calgary, Red Deer and Grand Prairie, leaves Canada. Will they clean up on their way out?

Of course not, frac'ers, aka con artists, never do.

2019: Alberta: More corporate welfare stench! 65,000 shallow gas wells qualify to get more than $23M in freebies from taxpayers. Again, not a penny for Albertans suffering frac quake damages, drinking water loss/contamination, health harm, loss of livestock etc.
2019: Calgary-based Bellatrix Exploration Ltd. (of Diana Daunheimer lawsuit fame) seeks buyer as part of court-supervised restructuring. Given level of debt, no assurance creditors' claims will be satisfied
2019: Chesapeake Energy stock drops 47% in past two days! CHK drowning in $10 billion of debt, nearly five times more than the company's entire market value.
2019: Shell, ExxonMobil, Chevron & BP Could Be Legally & Morally Liable for Climate Crisis in Philippines
2019: Over $19 Billion in retirement savings for teachers, state troopers and public workers lost over last decade by California & Colorado state pension funds investing in fossil fuels.
2019: Lawsuits in USA testing "attribution science." Researchers can link weather events to emissions and companies responsible. "This body of literature…tells us that dangerous climate change is upon us, and people are suffering and dying…and it's going to get worse." For any potential uncertainty about climate attribution, there's at least one truth that should override the rest: Fossil fuel companies "were aware decades ago what trouble climate change would be."
2019: Rhode Island vs 21 Oil & Gas Companies: Judge William Smith characterized operations "leading to all kinds of displacement, death (extinctions, even), and destruction…. Defendants understood the consequences of their activity decades ago…. But instead of sounding the alarm, Defendants went out of their way to becloud the emerging scientific consensus and further delay changes – however existentially necessary – that would in any way interfere with their multi-billion-dollar profits."
Snap below from the ruling: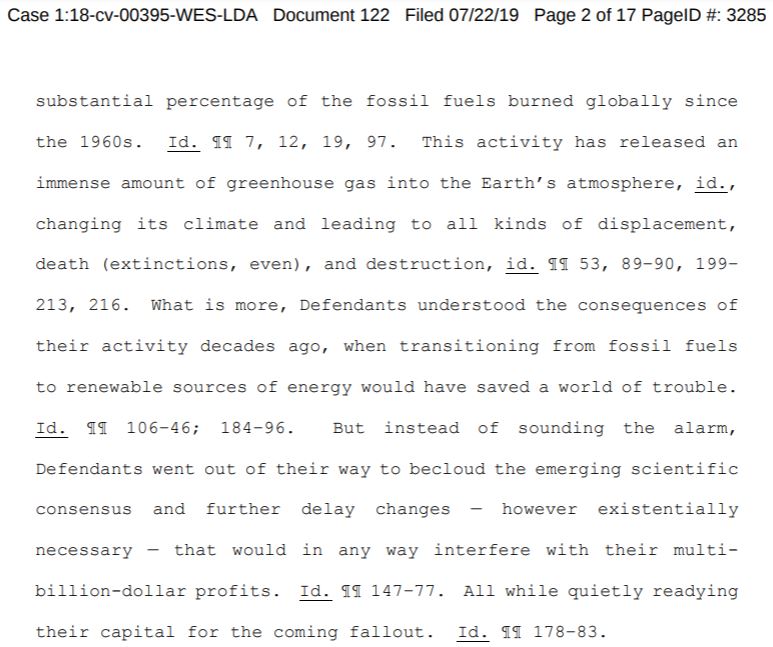 2019: Ruling now available in English: Dutch gov't loses appeal against Urgenda; Holland's high court rules gov't must reduce emissions to protect rights of citizens
2019: Study: U.S. Fossil Fuel Subsidies Exceed Pentagon Spending, The world would be richer and healthier if the full costs of fossil fuels were paid, according to a new report from the International Monetary Fund
2019: World's Biggest Fund Manager, BlackRock, lost $90 Billion investing in fossil fuel companies over last decade
2019: U.S. Shale Is Doomed No Matter What They Do: "More bankruptcies are all but certain as oil and gas borrowers must repay or refinance **several hundred billion dollars** of debt over the next six months"
2019: Where did all those promises of endless frac riches & jobs go? Two of Canada's biggest frac companies report double-digit percentage revenue declines: Calgary-based Trican (36 per cent fall) and Calfrac (21 per cent fall)
2019: Frac'ing greed & insanity: More billions of frac dollars to go down the drain
2019: Another one bites the Frac Dust: Trident's demise has far-reaching ramifications.
2019: Yet another frac'er bites dust: Weatherford facing more than $10Billion in debt files for bankruptcy protection. US court order accepts restructuring plan, which includes Weatherford getting $2.2Billion in magic money
2019: "A Murderer's Row: Maturities are coming year after year." Bankruptcies rising in U.S. oil patch as Wall Street's disaffection with frac'ers reverberates through industry. 26 producers file for bankruptcy so far in 2019; 28 filed in all of 2018. Bankruptcies expected to rise, "Debt levels are just too high and they're going to have to take their medicine."
2019: Fracked oil & natural gas have been financial disasters. "Cash flows from fracking-focused oil and gas companies across the US have been negative for decades — even when oil and gas prices were higher than they are now."
2019: Another oil company, Rex Energy, bites frac dust: After 7 years, Woodlands Pa residents still have no water
2018: The New York Times: The Next Financial Crisis Lurks Underground, Fueled by debt and years of easy credit, America's energy boom is on shaky footing
2018: Frac Water Orgy Announced by AER's Mark Taylor (ex-manager Encana who lied to Rosebud, said Encana would never frac their drinking water). No Wonder AEP is Taking Water Licences Away from Farmers/Ranchers: AER grants 10 year blanket approval water licences; Companies need not know where they will frac, or how much they will frac or where they'll get their water from. Companies "expected" to look at sources other than fresh drinking water, eg hydrocarbon contaminated groundwater, but not if contaminated with methane!
2018: Greed, greed, arrogance & greed: Seven Generations Energy & Encana boasting (exaggerating?) away, trying to lure investors and con Canadians
2017: More Propaganda CAPP style? AER, Charter Violating, No Duty of Care, Legally Immune, Abuser of Power, Pollution & Law Violator Enabler, "warns" industry it "could" go after directors, executives to clean up the current $300 Billion in Alberta oilfield liabilities. Really? With Ex-Encana Exec/Ex-Cenovus Exec/Ex-CAPP Exec Gerard Protti as AER Chair?
2017: Nexen (Eaten by CNOOC Ltd.; Feast enabled by Steve Harper) asks Regional Municipality of Wood Buffalo for $19.5M tax break due to Long Lake blast. Brilliant comment by Shane Shaugnessy: "Our company killed a couple employees and damaged some important equipment. Due to these events we would like the opportunity to do less to support the communities we harm and pollute while still draining as much wealth and intellectual property back to China."
2017: Corporate Greed Knows No Bounds, Especially in Alberta: Despite economic slowdown, Alberta work fatalities jump by 15 per cent last year
2017: BNN Interviews Alberta Oil Patch Consultant Brent Nimeck on Lexin and AER's Orphan Wells: "This problem is 30 years in the making. … I would call it a Ponzi Scheme…. This is an orchestrated fraud from multiple angles: Industry, CAPP and the Alberta Energy Regulator have enabled this to happen. … Through our independent analysis and we've confirmed this at multiple sources within the energy regulator, the liabilities are over $300 billion. That's what's on the hook for Alberta taxpayers right now – $300 billion."
2017: AER shuts Lexin Resources down way too late: AER fails Albertans & oil patch workers, yet again; AER saves the day for oil patch executives, yet again; AER keeps shareholders off the hook, yet again
2017: Arthur Berman: The Shale Gas Revolution Is A Media Myth. Big banks are catching on. Will investors too?
2016: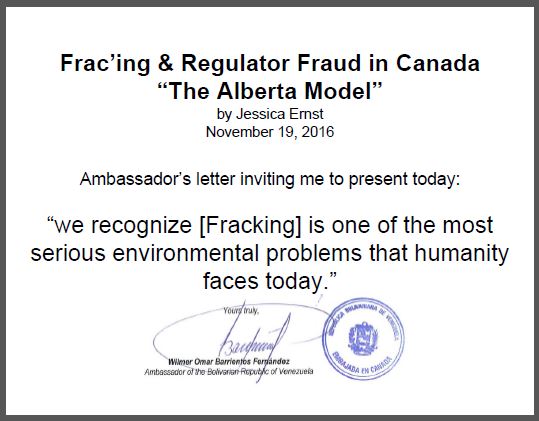 2016: "The Alberta Model" Greedy & Gagging in Nova Scotia: Triangle Petroleum leaves taxpayers to clean up frac sites & waste pits, Gags Energy Dept
2016: More and more energy companies not making payments to Saskatchewan, Alberta landowners. Why would they? Landowners, urgent with greed, signed leases they didn't read, with few legal protections. Multi-billion dollar profit-taker CNRL asks for 30% property tax cut. Do landowners ripped off by oil companies get tax cuts? Do citizens and communities with their water, land and air poisoned by frac companies get tax cuts?
2016: Trying to lure investors while frac'ers go bankrupt at record rates? Junex Says Galt Well in Quebec's Forillon Formation Delivering "Historic Results."
2016: Another greedy frac'er falls, hard, with nearly $1.2 Billion worth of debt: Lightream Resources, was Petrobakken (heavily frac'd the Lochend, NW of Calgary) latest to seek creditor protection. Where's the protection for the many Lochend families harmed by frac'ing?
2016: How fast the greedy frac'ers fall: Privately held Sanjel broken up and sold to rivals, will only recover fraction of what it owes lenders
2016: Unsecured creditors owed $400M unlikely to collect on Sanjel liquidation
2016: Anatomy of a Frack Ban: Canada Says Quebec's No Drilling Law Is Fair In lone Pine's $250 Million NAFTA Suit
2016: The Oil & Gas Industry Way: Lie (a lot); Pollute you and your loved ones, communities, livestock, air, land, food and water; Arrogantly & smirkingly violate laws, regulations and promises
2015: Ensemble! Thermogenic methane contaminating Gaspé drinking water near Petrolia's methane leaking oil well; Citizens ask municipal representatives to take back Petrolia's Permits
2015: Quicksilver bankruptcy deals blow to LNG terminal in Campbell River Company that frac'd near Zimmermans, with their drinking water subsequently becoming dangerously contaminated with methane and ethane (industry depth signature).
2015: Chesapeake Energy Corporation Teams Up With Bankrupt GasFrac (Calgary) To Test Gelled (with what toxic chemicals?) LNG (Highly Dangerous) Fracking in Ohio
2015: Art Berman: Shale Plays Have Years, Not Decades & The way of greed: Oil and gas companies face their creditors as Fracking Bubble Bursts (FUNNY!)
2015: Unconventional ponzi scheme implodes
2015: Frac company gone broke under your home?
2014: Quebec's Premier Declares Province-wide Shale Gas Ban after Environmental Review Board (BAPE) says Fracking Not Worth The Risk, "Too many negative consequences to the environment and society…risks to air and water quality…noise and light pollution"
2013: Pennsylvania Supreme Court Says It's Unconstitutional For Gas Companies To Frack Wherever They Want; Act 13, Gas Industry Takeover Law thrown out by State's Highest Court
"By any responsible account," Chief Justice Castille wrote, "the exploitation of the Marcellus Shale Formation will produce a detrimental effect on the environment, on the people, their children, and the future generations, and potentially on the public purse, perhaps rivaling the environmental effects of coal extraction."
2013: Shell CEO Peter Voser says he regrets the failure of Shell's huge bet on US shale
2013: Lone Pine Resources, a Canadian frac company in serious financial trouble with $300 million in aggregate debt sues Canada for $250 million to lift Quebec frac ban
2013: Quebec tables bill to block shale gas fracking
2013: 'The Shale Gale Is a Retirement Party', So concludes an expert analyst of the natural gas boom. Brace for bust
2013: UK taxpayers to pay for fracking pollution if companies go bust,
2012: Exxon: Fracking failure in China, Europe shale
2012: AEA: Support to the identification of potential risks for the environment and human health arising from hydrocarbons operations involving hydraulic fracturing in Europe
… A proportion (25% to 100%) of the water used in hydraulic fracturing is not recovered, and consequently this water is lost permanently to re-use, which differs from some other water uses in which water can be recovered and processed for re-use. …
2011: Fracking will cause 'irreversible harm' Shale-gas extraction a huge risk
2011: Leaks found in shale gas wells: Que. Report, 31 were inspected 'and more than half have problems,' says environmental expert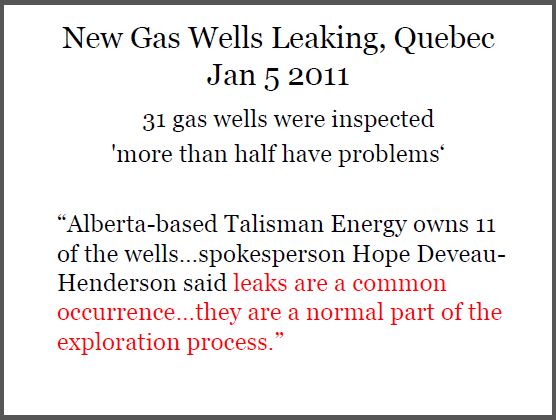 2006: My drinking water after Encana illegally frac'd directly into the fresh water aquifers that supply my well, come on over Ruby and Osler, I'll share it with you and your kids.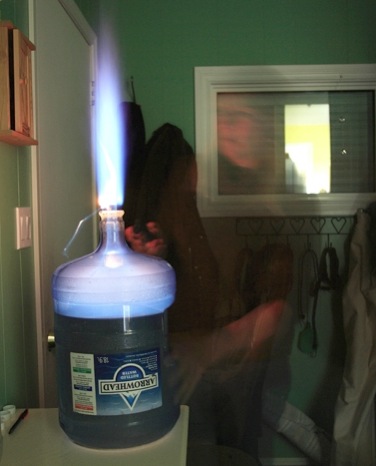 Photo by Colin Smith
2005: Investigators say an accumulation of gases appears to have caused the explosion that destroyed the Rosebud water tower and sent a Wheatland County employee to hospital
etc.
etc.
etc.