How much money did lawyers make on the frac'ing industry and how many hundreds of thousands of lies did those lawyers and their fat cat companies tell?
How many lawyers betrayed their clients to benefit themselves and the frac'ers?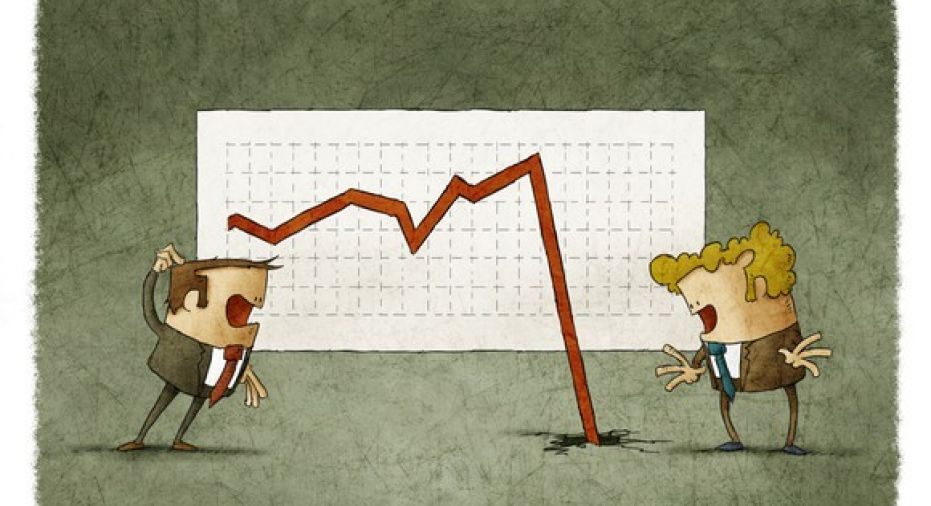 Too funny! Serves the greedy frac'ers right.
Chesapeake Energy, the shale gas drilling pioneer that helped to turn the United States into a global energy powerhouse, has filed for bankruptcy protection.
The Oklahoma City-based company said on Sunday that it had been forced to enter chapter 11 protection because its debts of $9bn were unmanageable.
It has entered a plan with lenders to cut $7bn of its debt and said it will continue to operate as usual during the bankruptcy process.
The oil and gas company was a leader in the fracking boom, using unconventional techniques to extract oil and gas from the ground, a method that has come under scrutiny because of its environmental impact.
Other wildcatters followed in Chesapeake's path, racking up huge debts to find oil and gas in fields spanning New Mexico, Texas, the Dakotas and Pennsylvania.
But those companies are now under pressure to service those debts. More than 200 oil producers have filed for bankruptcy protection in the past five years, a trend that was expected to continue….
Founded in 1989 by Aubrey McClendon and Tom Ward with an initial $50,000 investment, Chesapeake focused on drilling in underdeveloped areas of Oklahoma and Texas. It largely abandoned traditional vertical well drilling, employing instead lateral drilling techniques to free natural gas from unconventional shale formations.
It became a colossus in the energy markets, eventually reaching a market valuation of more than $37bn. … The company was valued at around $115m at the close of trading on Friday.
With the colourful McClendon as chief executive, Chesapeake grew with lightning speed and was known for its aggressiveness in acquiring oil and gas drilling rights. McClendon pushed the company to acquire enormous tracks of land in several states, taking on mounting debt along the way. Chesapeake in some ways became a victim of its own success as other companies followed its lead and US energy production soared, driving down prices.
As Chesapeake was expanding at breakneck speed, natural gas prices were near $20 per million British thermal units, the benchmark for natural gas trading. But frackers like Chesapeake flooded the market with cheap natural gas, sending prices to well under $2.
But McClendon was forced to resign in 2013 over allegations of conspiring to rig bidding for oil and gas contracts over several years, and amid investor concerns over his heavy spending in what was already a hugely indebted sector. McClendon died in a car crash in 2016 hours after charges were lodged by the US justice department over the alleged market malpractice.
Chesapeake has paid millions of dollars since to settle charges of bid rigging.
Robert Lawler became chief executive after McClendon's death and began selling off assets to get Chesapeake's debt under control. But that debt grew more threatening within two years as the fracking boom turned to a bust in 2015. Chesapeake reported a quarterly loss of $4bn that year and the first wave of layoffs began with 750 jobs.
Despite Chespeake's problems, Lawler last year remained the highest-paid chief executive in Oklahoma with $15.4m in compensation, according to a ranking compiled by Associated Press and Equilar.
Chesapeake lost $8.3bn in the first quarter of this year, and it listed $8.62bn in net debt. The company said in a regulatory filing in May that management has concluded that there is substantial doubt about the companys ability to continue as a going concern. …
Fracking pioneer Chesapeake Energy Corporation on Sunday became the largest oil-and-gas company to file for bankruptcy protection…. Chesapeake was once the nation's No. 2 natural gas producer, thanks to early bets on fracking. Aubrey McClendon, Chesapeake's late founder and CEO, was considered one of the leaders of the shale boom that transformed the United States into the world's largest oil and natural gas producer.But more recently, bankruptcy rumors had swirled around Chesapeake (CHK) as the company grappled with depressed energy prices, a poorly timed push into oil and a mountain of debt.
… Chesapeake's share price has dropped more than 93% since January, from $172 to $11.85 as of close on Friday.Earlier this month, Chesapeake skipped interest payments of $13.5 million, according to filings with the US Securities and Exchange Commission. The company had a 30-day grace period before it would be considered in default." In the current commodity price environment, Chesapeake is burning cash at the same time production is declining, which is not sustainable," said Spencer Cutter, credit analyst at Bloomberg Intelligence.
Chesapeake said in a statement Sunday that the Chapter 11 bankruptcy protection would help it to "strengthen its balance sheet and restructure its legacy contractual obligations to achieve a more sustainable capital structure."

Or more accurately, get a frac happy enabling judge let the company legally walk from billions in debts and liabilities, and horrid frac harms to many.

The company posted an $8.3 billion net loss during the first quarter of 2020. It also reported nearly $9.5 billion in long term liabilities, and just $82 million in cash.
As part of the process, Chesapeake said it has secured $925 million in financing under a revolving credit facility. It also reached an agreement with lenders to eliminate around $7 billion in debt, and locked in a future commitment of $600 million in new equity." We are fundamentally resetting Chesapeake's capital structure and business to address our legacy financial weaknesses and capitalize on our substantial operational strengths," Chesapeake CEO Doug Lawler said in a statement. He added that the company is positioning itself to "capitalize on our diverse operating platform and proven track record of improving capital and operating efficiencies and technical excellence."
Chesapeake, founded in 1989 with an initial investment of $50,000, and has long been known as a major natural gas producer." For the US shale sector, there has been no bigger disruptor than Chesapeake," Alex Beeker, principal analyst at Wood Mackenzie, said in a statement Sunday. Continued cheap gas prices persuaded the company to make a big bet on oil, an expansion marked by a $4 billion deal in October 2018 to buy Texas driller WildHorse Resource Development that proved to be poorly timed. Bankruptcy rumors have swirled around Chesapeake for years as low oil and gas prices made it difficult for the company to repay its pile of debt.
In April, the company's stock crashed so low that it turned to a 1-for-200 stock split to comply with exchange listing requirements. Chesapeake suspended dividend payments on preferred stock. In May, Chesapeake warned it may not be able to stay in business because it had "no access to capital" and "uncertain economic conditions" were impacting its business partners.
30% of US shale is technically insolvent
Already this year, 18 oil-and-gas companies have defaulted on their debt, compared to 20 for all of last year, according to a S&P Global Ratings tally from earlier this month. Chesapeake is just the latest oil company to file for bankruptcy protection. Former shale star Whiting Petroleum (WLL) sought Chapter 11 in April…. Whiting was valued at nearly $5 billion as recently as late 2018.
Diamond Offshore (DO), which conducts drilling for major oil companies including Hess (HES) and BP (BP), filed for bankruptcy protection in late April. Analysts have warned that dozens more US oil and gas companies may succumb as well. About 30% of US shale operators are technically insolvent at $35-a-barrel oil prices, according to a recent Deloitte study. The report estimated that the shale industry will be forced to write down the value of its assets by as much as $300 billion.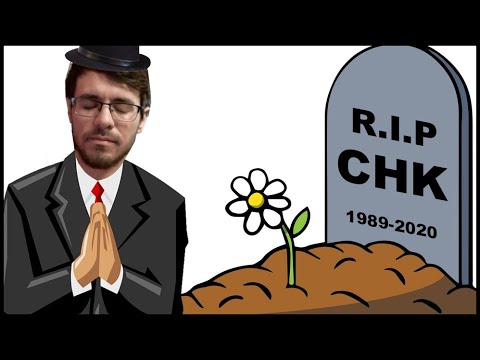 Refer also to:
The insanely polluting leaking oil & gas industry! New paper on methane leak detection & repair: More than 1,600 leaks & vents at only 36 sites in NW Alberta. Think of the cumulative pollution, community poisoning and public health harms, notably as more and more companies, enabled by politicians (industry's maids), regulators and courts, use bankruptcy to avoid clean up.
US frac'ers face $300 Billion in writedowns in Q2. "The boom in fracking was largely financed by debt" and we the people are being robbed to pay for the frac'ers' greed 'n rape fest.
Yet another frac'er bites sweet dust: Weatherford facing more than $10Billion in debt files for bankruptcy protection. US court order accepts restructuring plan, which includes Weatherford getting $2.2Billion in magic money; Stockholders to receive proportionate shares of the company's **new stock** while operations continue as "normal."
Texas: 3rd man, Brian Maldonado, 25, dies after explosion and fire at Chesapeake Energy oil well
Texas, Burleson County: Chesapeake Energy Corp Contractor killed,three people severely burned after oil rig explosion. Will there ever be mercy for oil and gas industry workers and their families? For the killed, burned, blown up, steamed to death, fumed to death, dying tortuously by exposure to toxic secret chemicals and or radioactivity, suffering hideous cancers?
Chesapeake Energy stock drops 47% in past two days! CHK drowning in $10 billion of debt, nearly five times more than the company's entire market value.
More Frac Fraud: Stealing from a School District, then Gagging it. Texas Attorney General Orders Chesapeake & School District Confidential Settlement Agreement Opened
Chesapeake seeks to seal court documents from public, wants court to permanently seal more than 30 documents, saying they contain crucial trade secrets
Following Sudden Death of Indicted Former Chesapeake Energy CEO Aubrey McClendon, Justice Department Investigation into Collusion Continues
Civil Class Action lawsuit filed against Chesapeake, SandRidge & former SandRidge CEO Tom Ward: "This case is about cleaning up the oil patch"
Frac'ing the Gates of Hell? Billionaire Ex-Chesapeake CEO Aubrey McClendon dies in crash day after Federal Grand Jury Indictment. "His goal was to take the fracking revolution worldwide. … He was always looking for worlds to conquer"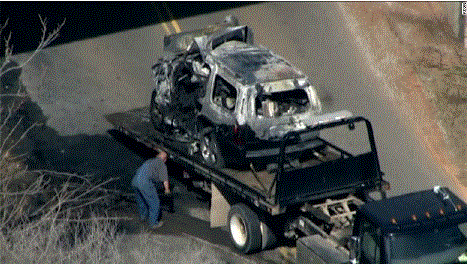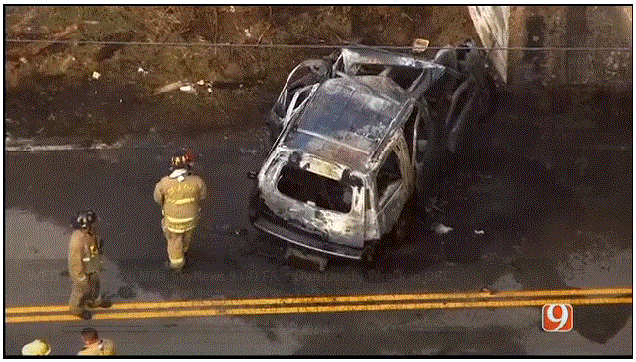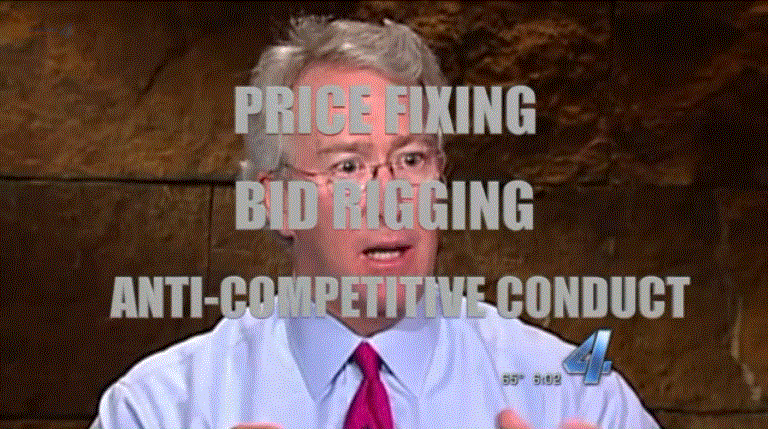 Frac Fraud on the Run: Pennsylvania attorney general sues Chesapeake Energy over shale gas royalties; When will Alberta's attorney general sue oil companies deceiving & robbing Albertans?
OOOPS! Fracking Study on Water Contamination Under Ethics Review, Chesapeake Energy paid undisclosed fees to lead author, study based on questionably collected samples (ensure no methane?) provided by Chesapeake
Smoking is good for you! New study claims methane in drinking water is natural. What's the catch? Chesapeake Energy Corp supplied all the data, an ex-employee and funded the study
Chesapeake Energy Corporation Teams Up With Bankrupt GasFrac (Calgary) To Test Gelled (with what toxic chemicals?) LNG (Highly Dangerous) Fracking in Ohio
Another lawsuit victory: Tarrant jury awards $20,000 to homeowners in nuisance suit against Chesapeake
Lessors Sue Chesapeake Energy for $5 Billion
Chesapeake faces new charges on Michigan leasing; Encana settled criminal charges by paying 5 times the maximum penality
May 2014: Encana and Chesapeake Criminal Anti-trust Hearing in Michigan: Encana pleads "no contest" and buys its way out on the first day with $5 Million Settlement Meanwhile Internal investigation by Encana clears Encana of collusion allegations with Chesapeake
Attorney General Bill Schuette: Encana and Chesapeake Energy criminally charged with colluding to keep oil and gas lease prices artificially low in Michigan; Also face separate, federal antitrust investigation by Department of Justice
Fracking by Chesapeake and Billiton Petroleum Blamed for 'Thousands of Quakes' and Damaging Homes in Arkansas Lawsuit
Another proven "documented" case! American Arbitration Association, Commercial Arbitration Tribunal, orders Chesapeake to pay Jacqueline Place of Terry Township, Bradford County PA, $60,000 for methane contamination in water well after hydraulic fracturing
Fort Worth Sues Driller Chesapeake, Citing Millions in Lost Royalties
Another methane contaminated water well case from hydraulic fracturing, Chesapeake cannot yet arbitrate claims that "ultrahazardous" fracking made groundwater flammable in Pennsylvania
Chesapeake sued for fixing prices, underpaying landowners
Chesapeake, Encana sued in civil antitrust action filed by Northstar Energy
Jeremiah Magers Suing Chesapeake for methane contaminated drinking water now also Suing CNX, Columbia
2012: Chesapeake, McClendon endure rocky year; Operators Take out Liens on Landowner Properties for Chesapeake's Unpaid Bills
Well Pad Suffers New Slip, Chesapeake struggles with suspended site
Chesapeake fined $600,000 in W.Va. waterfall case
Chesapeake Appalachia pleads guilty to clean water act violations
Casualties of Chesapeake's "land grab" across America
As controversy swirls, Chesapeake Energy picks new lawyer, Webb
Chesapeake Energy subject to U.S. antitrust investigation for possible collusion with Encana, Company subpoenaed to produce documents for grand jury in Michigan land sales probe
Chesapeake pays $75,000 fine for problems that led to Oklahoma well blowout, The January blowout near Sweetwater in western Oklahoma happened after a drilling rig hit an unexpected, shallow pocket of gas. A later investigation found casing in a nearby Chesapeake well had failed and caused the gas to migrate
Federal judge in Oklahoma City combines Chesapeake lawsuits, Thirteen lawsuits against the board of Chesapeake Energy Corp. have been combined into one case by a federal judge in Oklahoma City
Chesapeake: From Bad to Worse to Potentially Criminal
Report alleges Chesapeake Encana colluded to supress land prices
Encana investigating claims of collusion with rival, Calgary energy company accused of land sale scheme with Chesapeake Energy
Chesapeake to Pay $1.6 Million for Contaminating Water Wells in Bradford County, PA
Rolling Stone Responds to Chesapeake Energy on 'The Fracking Bubble'
The Documents Chesapeake Energy Doesn't Want You To See
Couple settles & gags with Chesapeake
Chesapeake Energy Issued Record Gas Drilling Fine For Water Contamination In Pennsylvania
Maryland AG to sue Chesapeake Energy over Pennsylvania well leak
Chesapeake suspends fracking in Pennsylvania
Lawsuits against Chesapeake Energy challenge dumping of fracking waste
2010: Resident files lawsuit against Encana, Chesapeake, Plaintiff claims ground water has been poisoned
Chesapeake Energy Looks Toward 'Oily' Future
… McClendon admitted on the company's February earnings call that $5.00 per million BTU pricing on the New York Mercantile Exchange (NYMEX) equates to $3.50 gas at the wellhead, once differentials like gathering and compression costs are included in the cost calculus.
"Even $3.50 gas at the wellhead does not create enough cash flow in the industry to maintain today's drilling price — even for the best-managed shale plays," he said. …