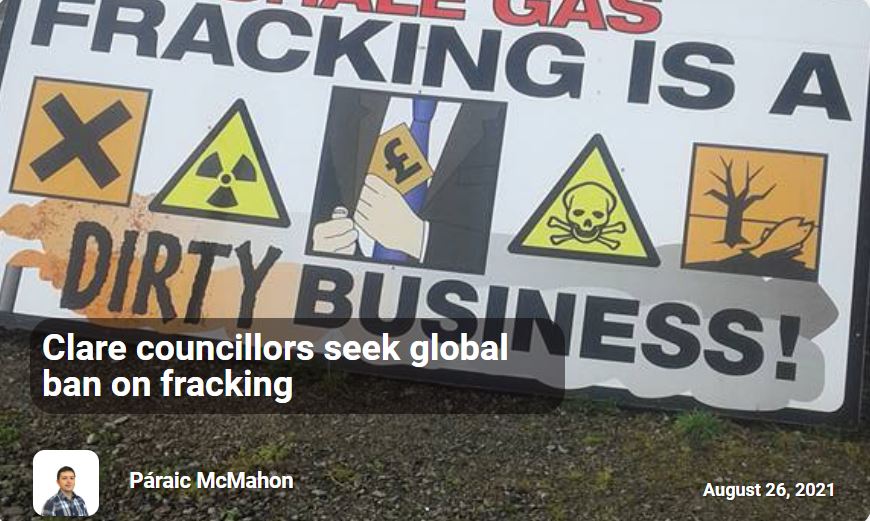 Almost a decade on from becoming the first local authority in the country to introduce a ban on fracking, Clare County Council has now called on the Government to introduce a global ban.
Fracking, or hydraulic fracturing, is a controversial technique to extract natural gas from shale. In January 2012, Clare County Council became the first local authority to agree to put in place a ban on fracking in its county development plan, a move backed by all thirty two councillors at the time.
More recently, a motion from Cllr Pat Hayes (FF), Cllr Cillian Murphy (FF) and Cllr Tony O'Brien (FF) was passed by the local authority seeking the Government "to put forward a global ban on fracking being proposed by Ireland at the United Nations General Assembly on climate-mitigation, public-health, environmental-protection and human-rights grounds".
Cllr Hayes who was the Cathaoirleach in 2012 expressed his hope that the Council would be "to the fore in promoting environmental challenges to the world".
Public health issues such as cancer, mental health and asthma are linked to fracking, Cllr Murphy claimed. "In 2017 Ireland became the fourth European country and EU member to ban onshore fracking, in 2018 Ireland became first country to fully divest money from fossil fuels, in 2020 the Programme for Government Ireland became first country in the world to say it would not support fracked gas, long before that in 2012 this Council spoke up".
Recalling the tense meetings in the past decade, Cllr Johnny Flynn (FG) detailed, "back in 2011 I became aware of the risk of licences being issued to extract shaled gas from Miltown to Kildysart which is about a quarter of our county, I then put down a motion asking that Clare County Council ban fracked gas in our county, I was delighted in 2012 when it was written into the County Development Plan".
He warned of a national security issue, "our energy storage and grid capacity nearly failed twelve times last year. We do need energy security".

Refer also to:
2006 My water after Encana/Ovintiv illegally frac'd the aquifers that supply my community and my well: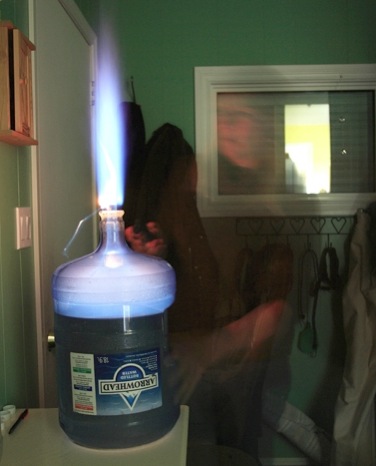 2011: Is hydraulic fracturing safe and sustainable? Jessica Ernst presents at United Nations 19th Commission on Sustainable Development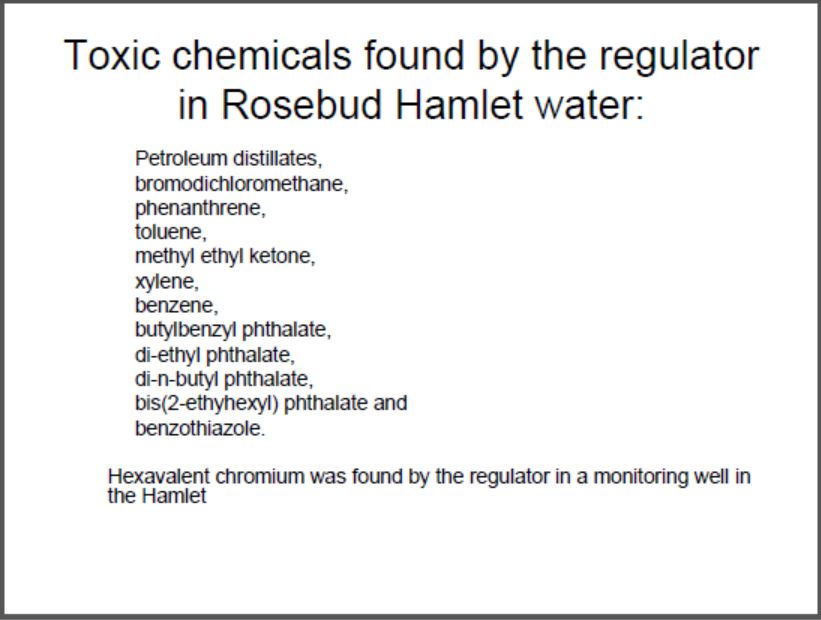 The chemicals were found in the water in 2006.
In December 2020, the hamlet was provided alternate safe water pipelined in, paid for by the federal and provincial gov'ts and Wheatland County, not the criminal that illegally frac'd our drinking water aquifers: Encana/Ovintiv.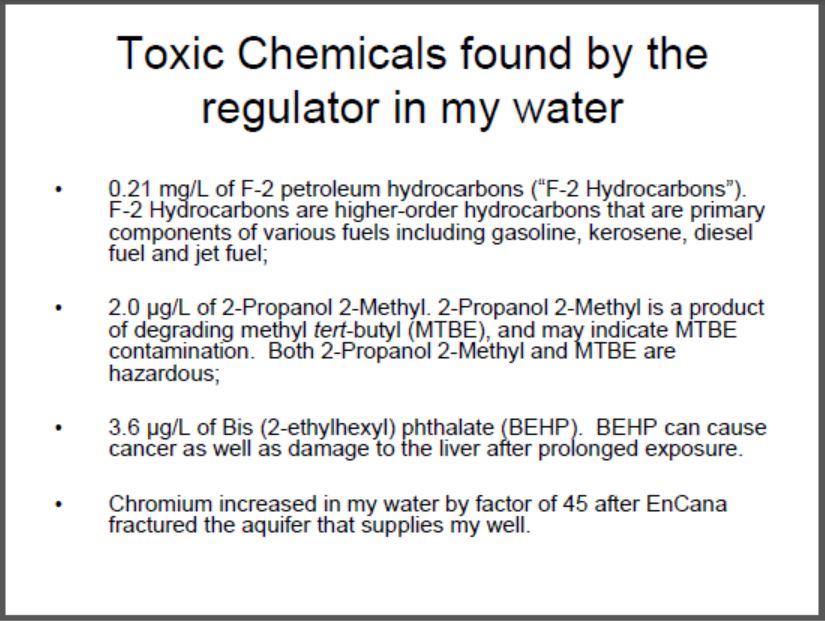 I did not receive safe alternate water. I must haul it myself in a 185 gal tank (how many days would that last you?), 45 min one way drive, not easy in Alberta winters. I would prefer to have a small electric car, but need a polluting gas-guzzling truck because of Encana/Ovintiv's greedy evil.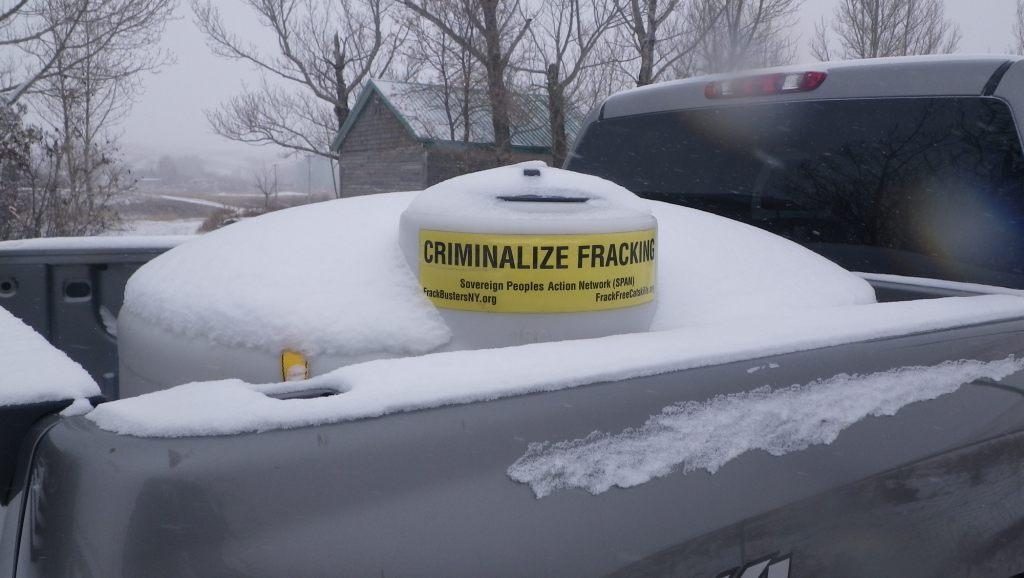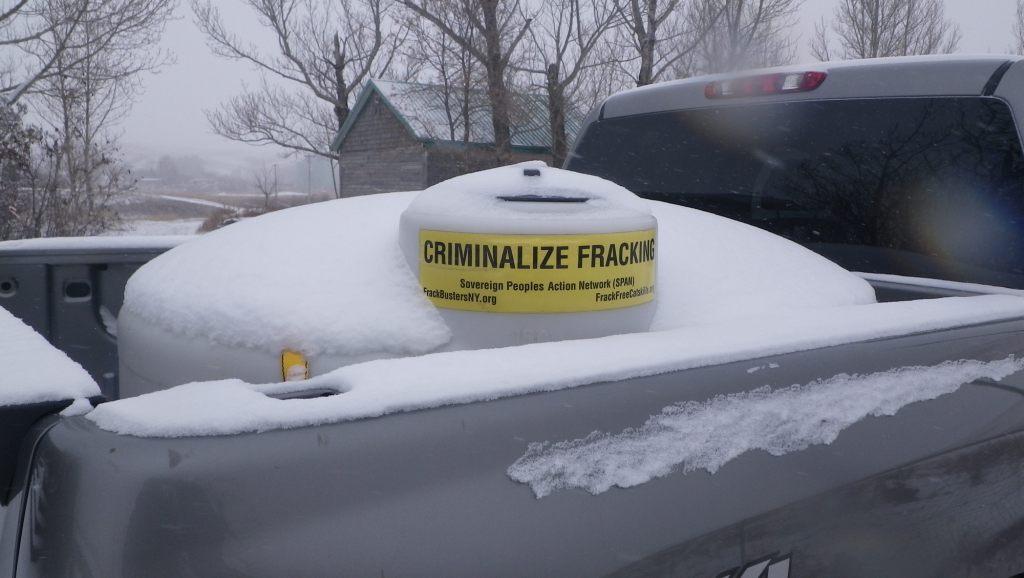 2012: Jessica Ernst packs hall at Ballroom of Romance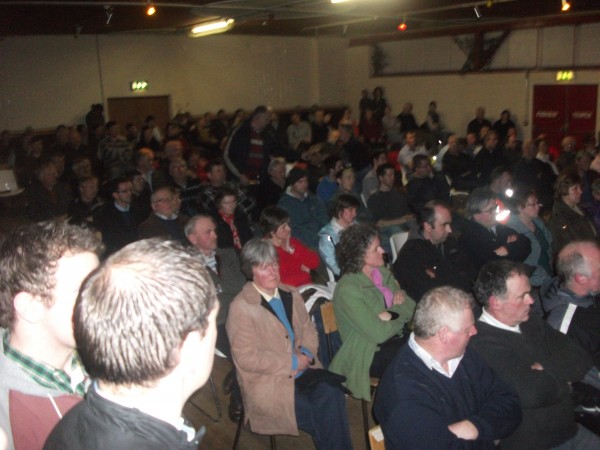 They used to come from far and wide on bicycles to the iconic Ballroom of Romance, in its heyday in the 1950′s according to my aunt who went there. But this was no social outing that saw a full house of up to 350 people on Friday 24th February spilling out the door. Local men in the doorway strained to hear the words of the speaker as if their lives depended on it.
This was part of a series of lectures by Jessica Ernst around the North West. This one was organised by the local community with Cllr Sean Mc Dermot [now Chair of Leitrim County Council] introducing and Mary Daly Chairing. Jessica Ernst had been invited to give first hand testimony of her experiences with the gas industry, in Alberta Canada. One by one this amicable scientist exploded myths rolled out by the gas companies through statistical evidence that she had compiled over the years, on what she called the "fracing experiment' that has become hers and her communities life.
She had learnt alot about promises, and knows now not to take the promises made by gas industry and regulators at face value.
Rural people tend to be "gentle and trusting," she said and they preyed on this. Many of these promises had an all too familiar ring to them in light of the proposed and controversial granting of licences to the gas industry in the area she held the podium…. Albertans were now beginning to stand up and speak out and she no longer was on her own. Visible resistance by farmers more obvious with trucks painted with antifracking slogans. The National Farmers Union representing thousands of farmers across Canada were as of 23rd of February 2012 calling for a moratorium. They speak up for those whose water has been polluted that have been gagged shouting about it because of confidentiality agreements signed with the companies.
The men at the door were straining as if there lives depended on it, because it did. It would be their turn now to speak out.
2012: AEA: Support to the identification of potential risks for the environment and human health arising from hydrocarbons operations involving hydraulic fracturing in Europe
A proportion (25% to 100%) of the water used in hydraulic fracturing is not recovered, and consequently this water is lost permanently to re-use, which differs from some other water uses in which water can be recovered and processed for re-use.
2013: Jessica Ernst at Old Ground Hotel, Ennis, Co. Clare 71 Min. by Clare Fracking Concern
FanjanC: The faces of investors should really be included in these presentations.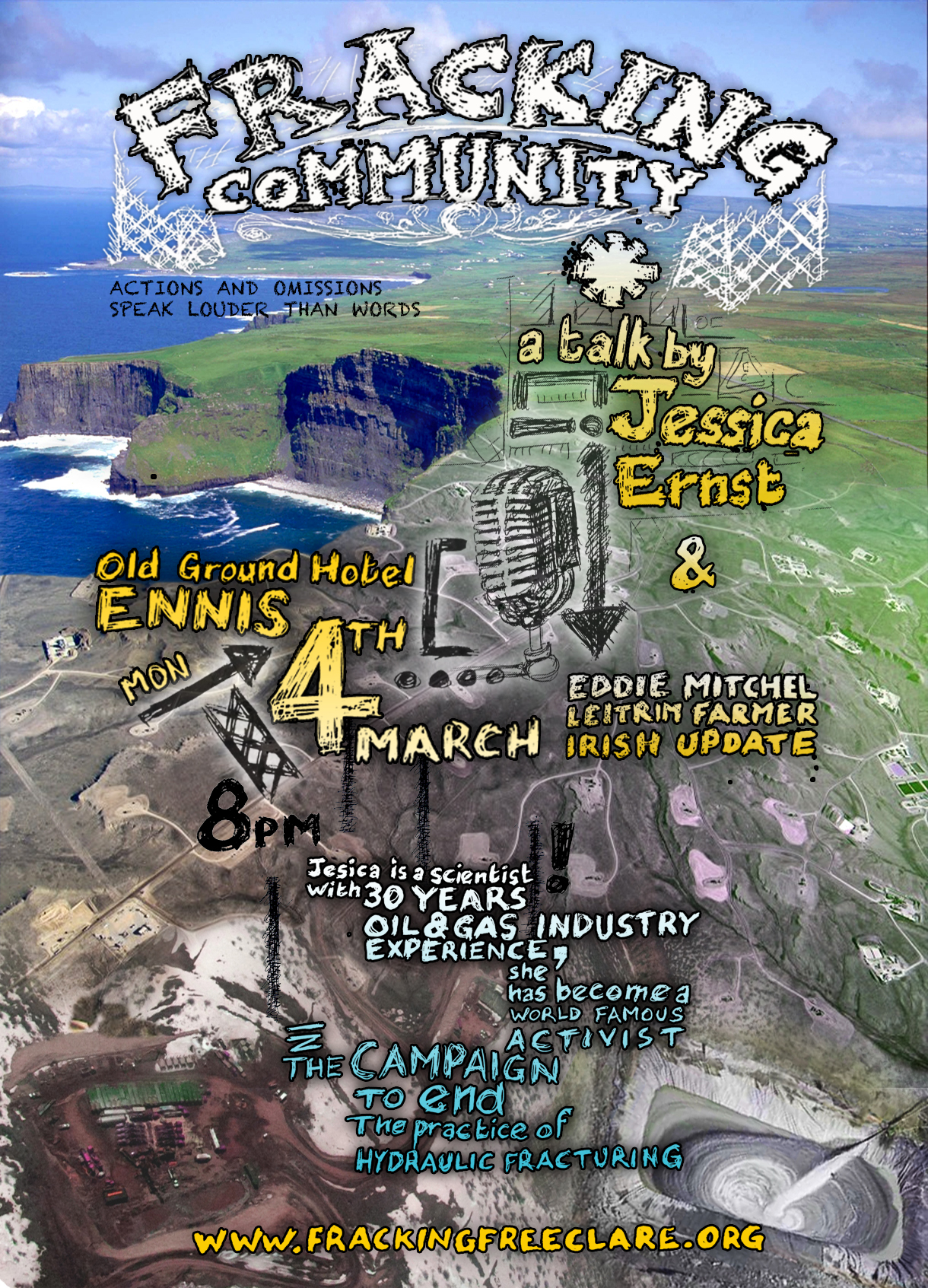 2014: Quebec's Premier Declares Province-wide Shale Gas Ban after Environmental Review Board (BAPE) says Fracking Not Worth The Risk, "Too many negative consequences to the environment and society…risks to air and water quality…noise and light pollution"
2014: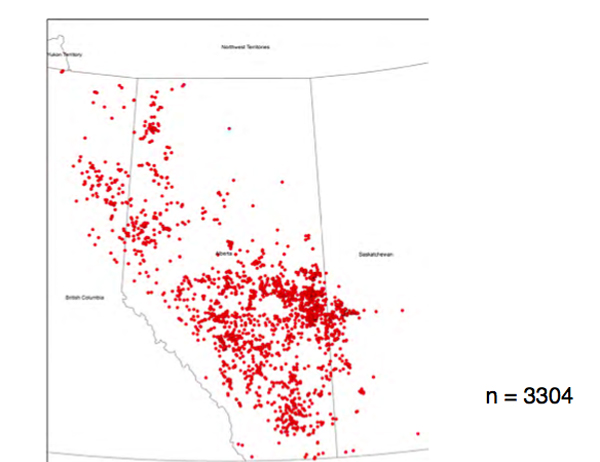 Leaking energy wells in NEBC, Alberta and SK, studied by Dr. Karlis Muehlenbachs and Dr Barb Tilley at the University of Alberta. How many more energy wells leaking since? How many by frac quakes damaging energy well casings? Who is looking?
2015: Alberta de­clares province-wide agri­cul­tur­al dis­as­ter, expects to pay $1 Billion to 80% of farmers struggling with drought. Meanwhile fracing contaminating drinking water continues, unabated It's much worse now.
2015: State of agri­cul­tural dis­as­ter de­clared in Parkland County because of lack of rain, Intentional contamination and permanent loss of massive volumes of fresh water injected by oil and gas companies for fracing continues
2017: Jessica Ernst UK Speaking Tour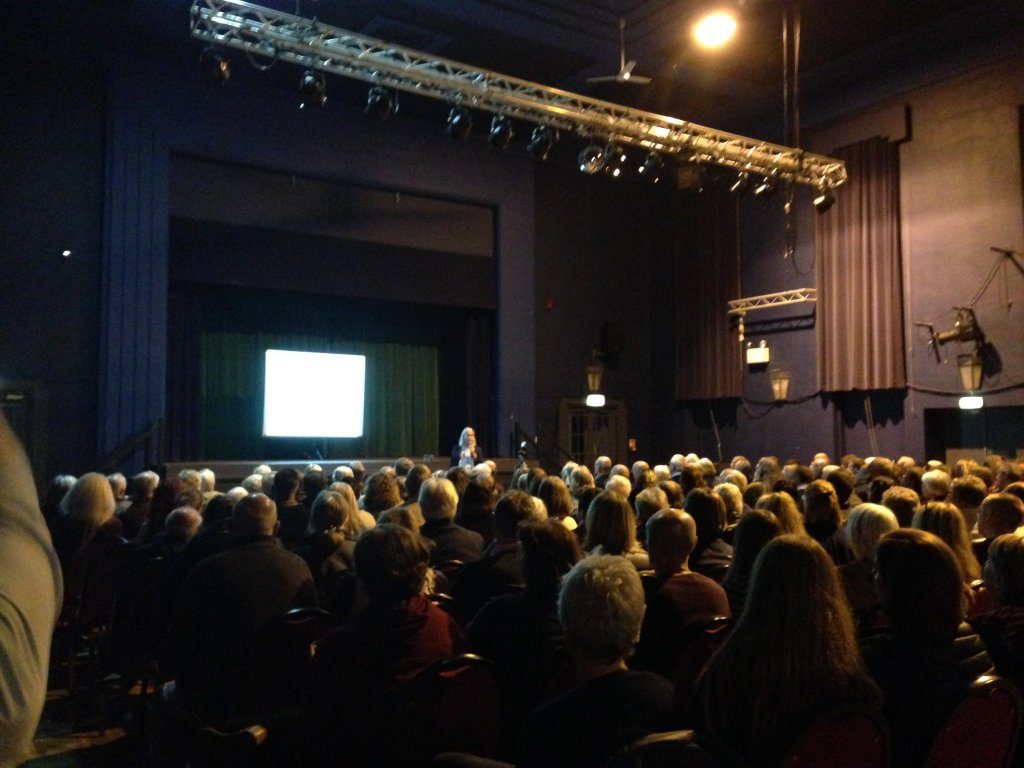 2020: A decade of science on frac harms – Compendium 7 released: "The data continue to reveal a plethora of recurring problems that cannot be sufficiently averted through regulatory frameworks" while regulators in Canada continue to DEregulate to enable the endless **known** harms. Canadian frac-harmed Vicky Simlik: "Because there is no such thing as a kind & gentle frac' it needs to be banned period."
2021: 700 groups ask Ireland to introduce resolution to UN General Assembly to ban frac'ing globally, highlights urgency with which human rights, climate, environmental and public-health impacts of frac'ing must be confronted. Dr. Edward Ketyer: "A global ban on fracking will improve public health and safety everywhere, not just in communities that have been damaged and scarred by unconventional oil and gas operations"
2021: Thank you doctors and nurses for your "Un-natural-gas.org" billboards (and for fighting Covid-19 and our cowardly politicians). "Natural gas has significant health impacts for those living close by the wells and for our global environment," said Dr. Kevin Liang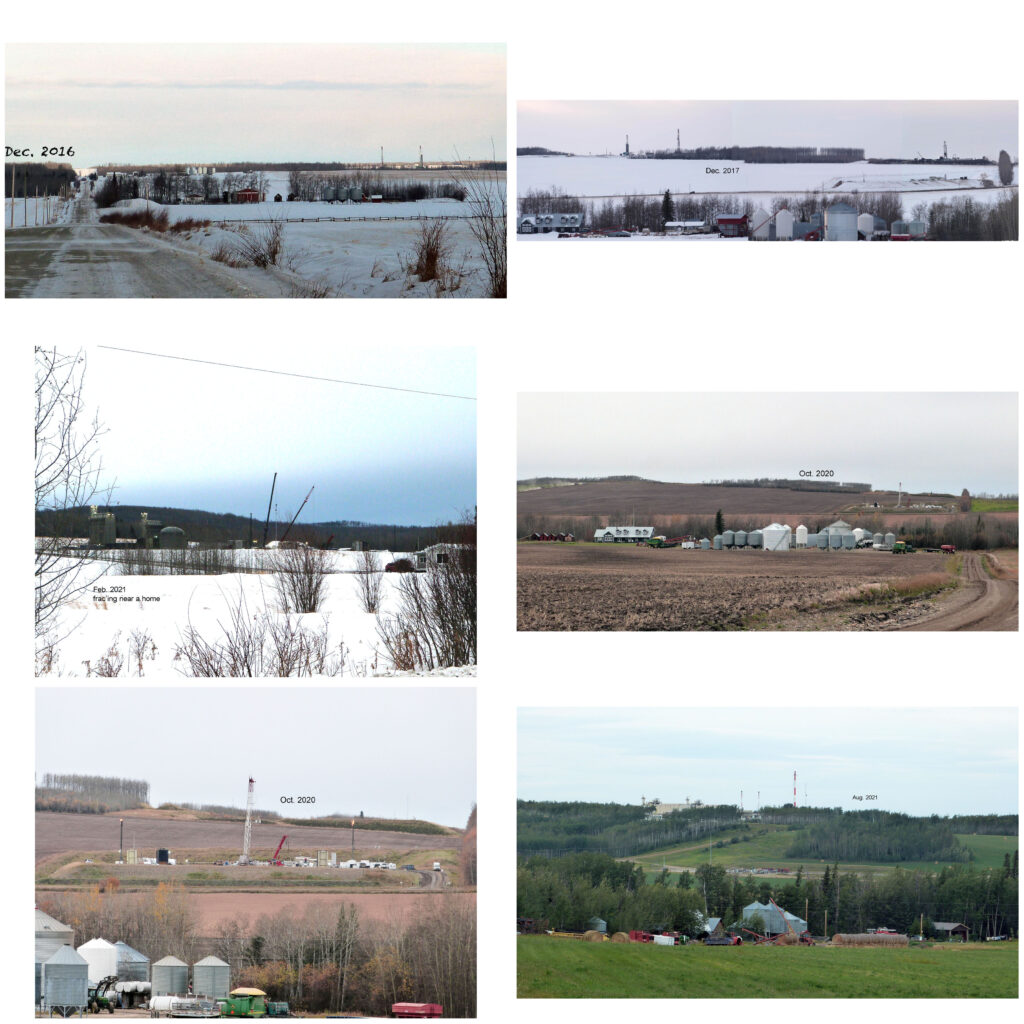 A few of the families living "close by" frac'ing in NEBC
2021: Frac'd to Hell NEBC, Rose Prairie: Explosive gas levels in *water* well kill $1.3 Million "potable" water station day before it was to open to the public. Taking bets: Will nature be blamed or frac'ers?
2021: Peace Region NEBC Canada, New Study: Cumulative frac development and earthquakes: Warning by Allan Chapman: Bigger frac quakes coming, may kill and destroy; Pathetic 100% industry funded and controlled OGC enabling the horrific frac harms like AER, as usual.