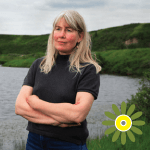 CAPE and CANE need to get with the frac ban program. They even link to PSE's eighth (2022) Frac Harm Compendium on their LNG harms website, https://www.lngharms.ca/. They have known better for years, but do not do better.
Smells like Alberta Synergy to me.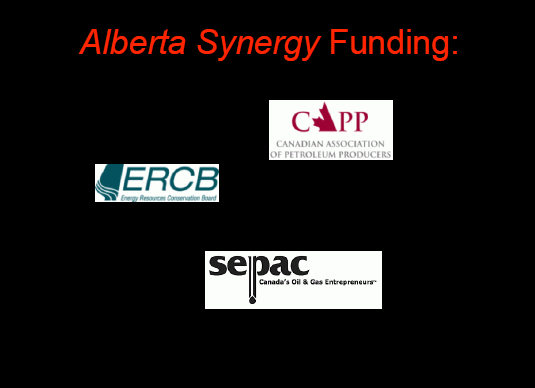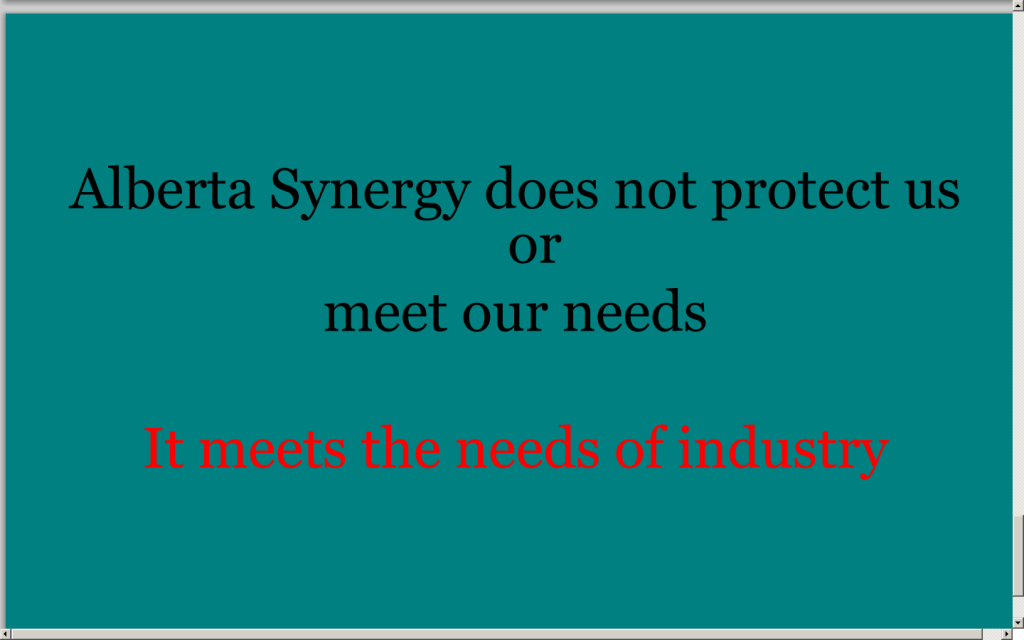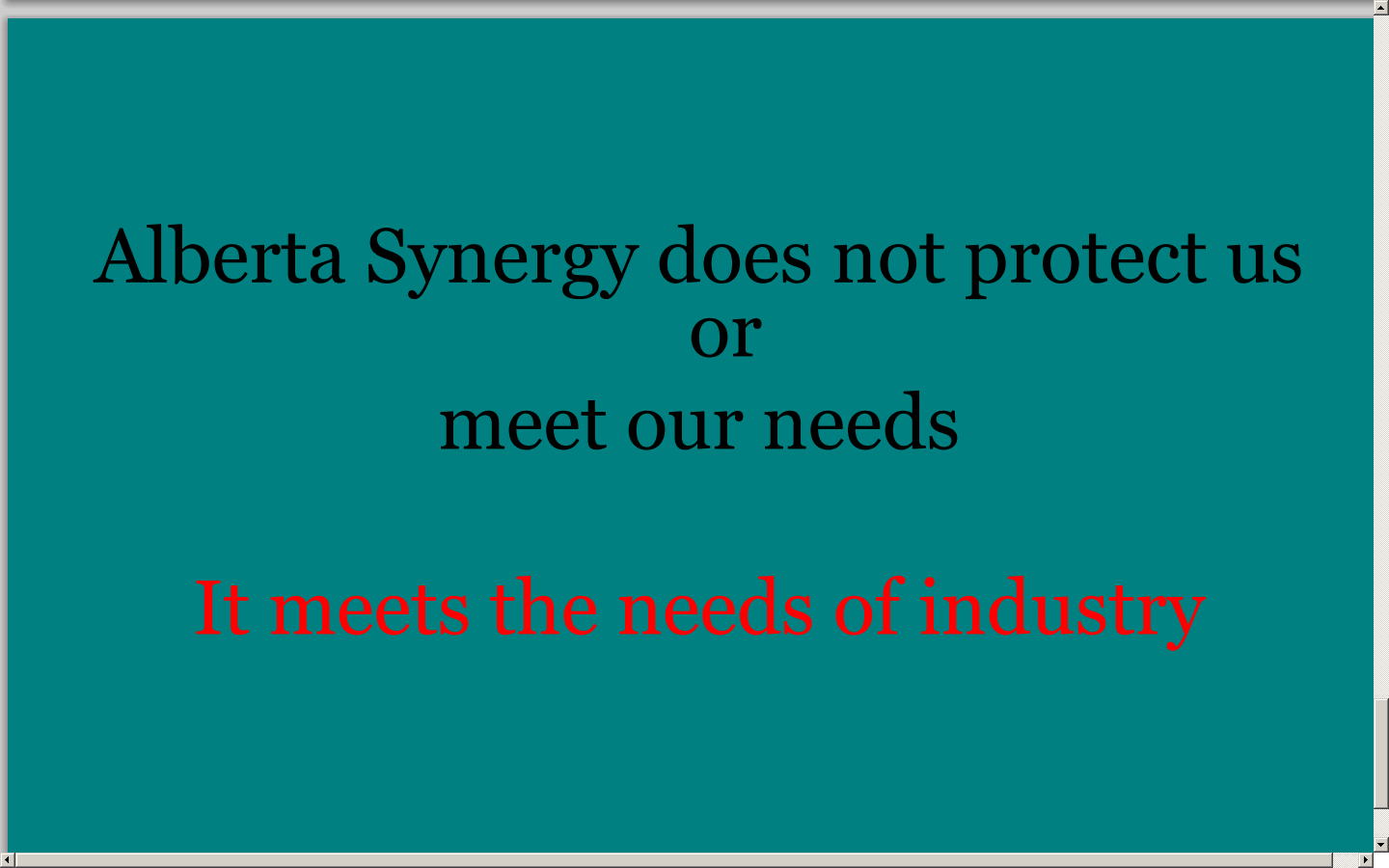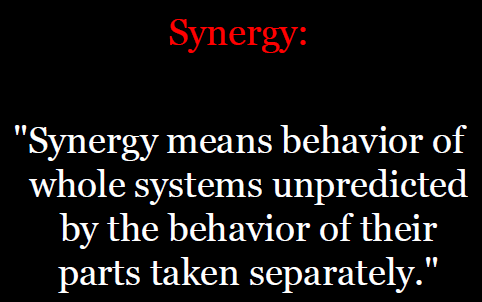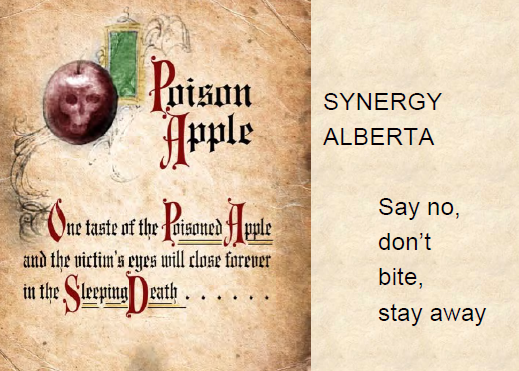 From Page 3 of CAPE and CANE's letter:
2. Strengthen regulations and monitoring protocols to reduce air and water pollution from current operations, with a government body independent from industry ensuring strict compliance and enforcement.
Asking for such is synergy and enables industry.
It's been known for decades that regulations and monitoring always fail to reduce air and water pollution caused by the oil and gas industry, especially when companies frac. In 2010, industry executives even admitted frac'ing is an experiment. Fracs are not controllable and there are industry and regulator studies and reports showing that.

And, it's been known for decades, notably in rape and pillage Canada, that there is limited compliance and near zero enforcement. Instead, regulators help companies pollute and enable frac'ers by shaming, bullying, terrorizing the frac-harmed, and lying about us.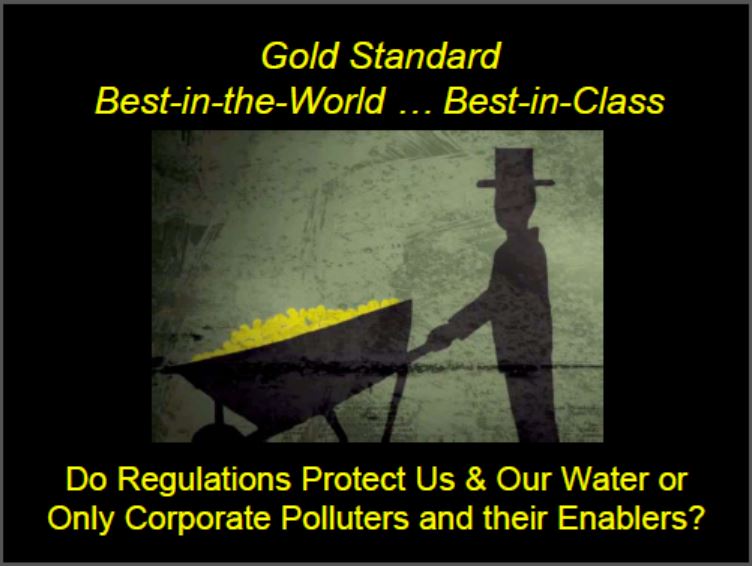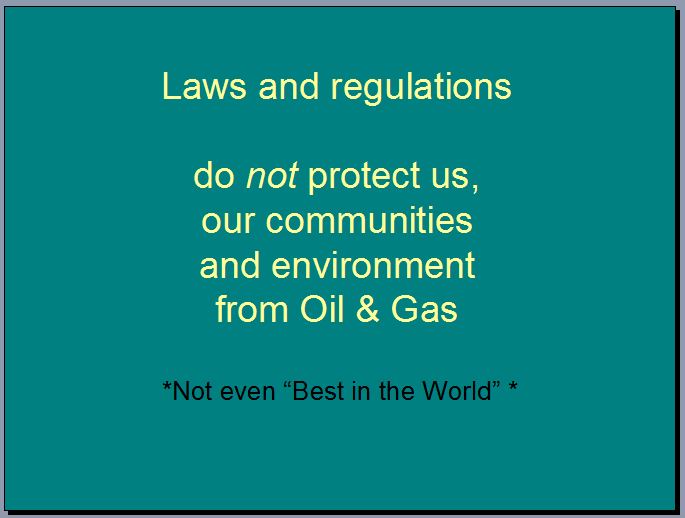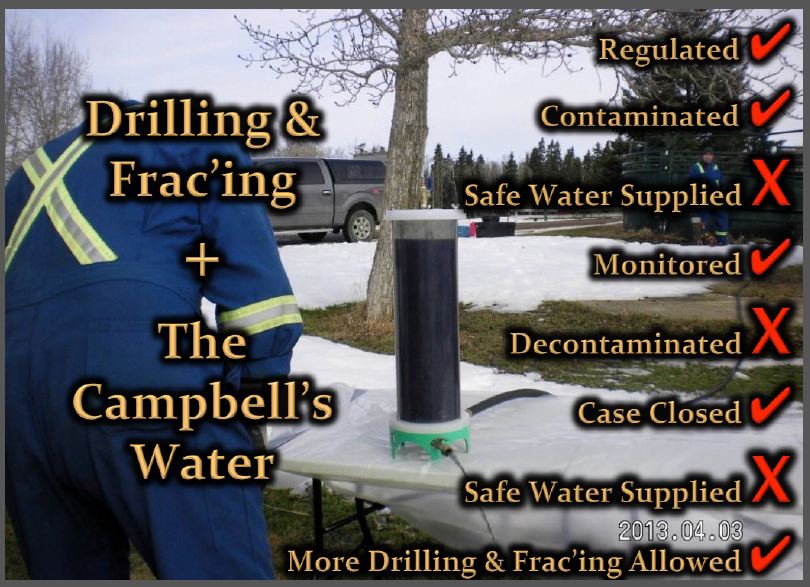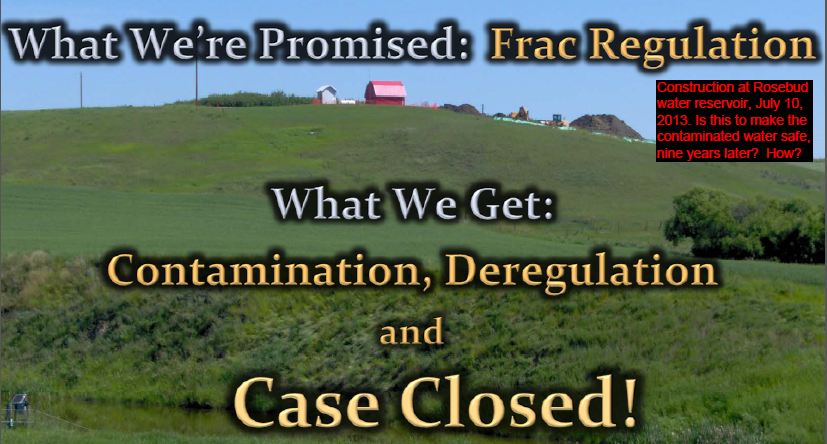 Slides above from Ernst presentations
From CAPE and CANE's LNG harm website: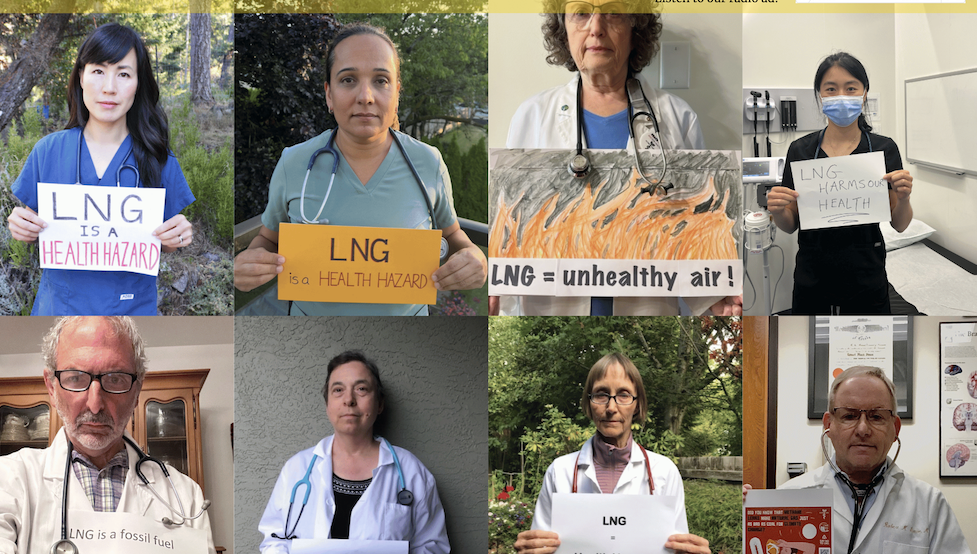 CANE and CAPE admit LNG is a health hazard. Most (un)natural gas now is frac'd. So please ask for a frac ban!
***
@SethDKlein Aug 24, 2023:
Question: With all the controversy about Chinese state interference in Canadian politics this year, why do Conservatives who decry this fail to note that Chinese state-owned PetroChina holds a 15% stake in LNG Canada and major oil sands interests?
BC doctors and nurses blame expanding LNG industry for rampant wildfires and disease by Curtis Blandy, August 25th, 2023, Victoria Buzz
Doctors and nurses throughout BC and the rest of Canada have launched a campaign in opposition to new and ongoing liquified natural gas (LNG) and fracking operations.
They say these industries are at the heart of climate change, wildfires, floods and several diseases.
The Canadian Association of Physicians for the Environment (CAPE) and the Canadian Association of Nurses for the Environment (CANE) have written an open letter to the BC government and launched an educational website to spread their views.
CAPE and CANE are calling on the province to implement a temporary

Frac'ing needs to be banned, permanently. That's been known for years

prohibition on all new fracking development so they can complete a comprehensive, independent health impact assessment that evaluates the health impacts of fracking and LNG.

Why ask to duplicate what's already been done? FFS!

This report would include those industries' impact on climate change.
The two organizations have issued a health advisory on the moratorium they are calling on BC to enact to let British Columbians and Canadians know why their health is being impacted and why the environment is paying such a high toll.
"Our health advisory draws a direct line between the LNG industry in BC and the devastating impacts of the massively disruptive wildfires we're living through this summer," said Dr. Melissa Lem, a Vancouver family physician and President of CAPE.
"Patients across this province are experiencing higher rates of asthma exacerbations, heart disease, anxiety and depression, at great cost to our communities and the healthcare system," she added.
The doctors and nurses say that the emissions being produced by oil and gas industries, along with burning fossil fuels have exacerbated this year's devastating wildfire season and the weather conditions that led to this.
They also say that Methane, which is a main component of LNG, is introduced unnecessarily into the atmosphere at every stage of LNG and fracking industries.
Methane alone is responsible for over 25% of global heating emissions, according to CAPE and CANE.

Better to reference the scientists that have studied and published the data on this. CAPE and CANE are not climate scientists.

This year alone, wildfires have burnt over 1.6 million hectares in BC. This is five times over the 10-year average.
The International Energy Agency warned governments in 2021 that any new fossil fuel developments could tip the scales enough to jeopardize the earth's ability to bounce back from the damage done and stay within the safe limits of global heating.
Despite this, the fossil fuel industry continues to grow exponentially, with several new developments in BC and throughout Canada.
"People in BC deserve to know – and to understand the impact on public health – that fracking currently has, and also how that will change if the B.C. government enables gas production to double over the next several years to feed six proposed LNG facilities," says Dr. Kevin Liang, a family physician and member of CAPE.
"With each fracking well using and poisoning millions of gallons of fresh water amidst increasing drought driven by climate change, we are risking the health of current and future generations."

More importantly, 25-100% of the water injected for frac'ing is lost permanently to the hydrogeologicial cycle, helping desiccate our roasting world.

Behavioural Neurologist and Neuropsychiatric Genetics Researcher, Dr. Robert Stowe says that accelerated climate change is having a profound impact on the mental health of younger generations leading to a stark increase in chronic mental illness as well as physical ailments which coincide with widespread natural disasters.
CAPE and CANE are asking more healthcare professionals across BC and Canada to sign their open letter in support of their health advisory on LNG and fracking.
Victoria Buzz reached out to the Ministry of Health, the Ministry of Energy, Mines and Low Carbon Innovation as well as the ministry of Environment and Climate Strategy for a response to the open letter to the BC government.
Due to the ongoing wildfires and province-wide state of emergency, the Ministry of Health said they were unable to provide a response.
The Ministry of Energy, Mines and Low Carbon Innovation did however, provide a statement to respond to this open letter.
"The threat of climate change is no longer decades or even years away," the Ministry wrote in their statement. "The impacts are all around us, from floods and wildfires to heat waves and droughts."
"The scale of the climate emergency demands that we act with urgency."
The BC government's plan to combat these issues are outlined in their CleanBC Roadmap to 2030. In this plan, the Ministry of Energy, Mines and Low Carbon Innovation says BC can and will try to achieve a net-zero future.

"Try to" always gets us nowhere except more billions of dollars taken from the citizenry to give to the billion dollar profit-raping oil and gas.

The Ministry also says that this spring, BC launched a new energy action plan to build on the CleanBC initiative.
This action plan includes a stipulation that requires all proposed LNG facilities in or entering the environmental assessment process to pass an emissions test with a credible net zero

There is no such thing in the petroleum industry

2030 plan and that emissions from the oil and gas industry be capped at an undisclosed level.
The Ministry of Energy, Mines and Low Carbon Innovation did not comment specifically on the open letter or the call to action they have received from CAPE and CANE.

Refer also to:
2023: Compendium 9 to be released fall 2023
2023: LNG export terminals belching more pollution than estimated
2023: Fracking Next Door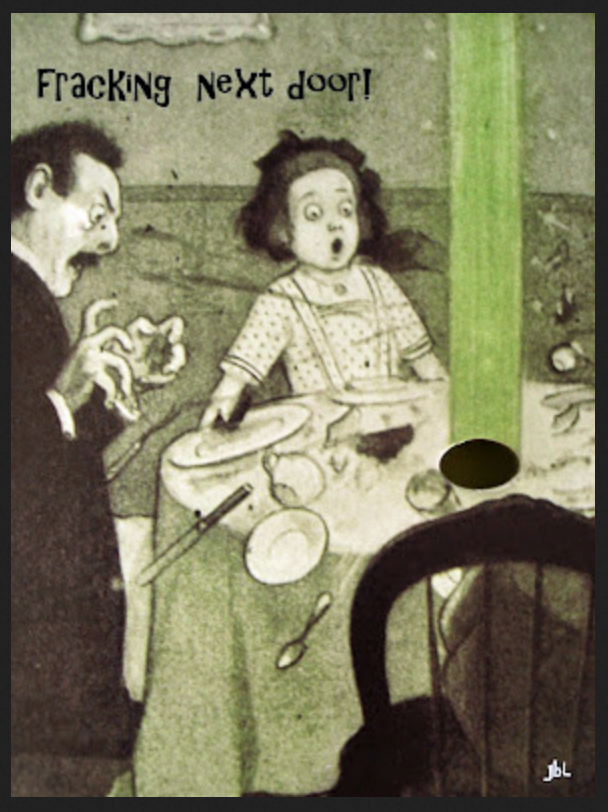 2023: Frac Canada Dry!
2023: Aug 15, 2023 U Pittsburgh and PA Dept Health Frac Harm Studies released. Was the truth told? I doubt it (industry controls much of gov't studies and academia, notably in Republican states – in Canada too).
Dr. Edward Ketyer:
"The asthma results is a bombshell. People should be paying attention to that."
2023: Frac noise hurts; frac noise harms health
2022: Pennsylvania Senate Hearing: Large, growing, consistent, compelling body of evidence shows frac'ing negatively impacts public health; PA must act. Ten years later, Health Canada still won't publicly release their frac hazard study. In Canada, frac panel members lie, ignore evidence; authorities refuse to study cumulative harms; "regulators" like AER refuse to enforce the law while engaging in fraud to serve law-violating polluters (most foreign owned) and further abuse the harmed.
2022: Compendium 8 on Harms of Frac'ing & Associated Infrastructure: "The only method of mitigating its grave threats to public health and the climate is a complete and comprehensive ban on fracking." No evidence was found showing "fracking can be practiced in a manner that does not threaten human health directly or without imperiling climate stability upon which human health depends."
2021: Thank you doctors (CAPE) and nurses (CANE) for your "Un-natural-gas.org" billboards (and for fighting Covid-19 and our cowardly politicians). "Natural gas has significant health impacts for those living close by the wells and for our global environment," said Dr. Kevin Liang

So why not demand a ban like many others do?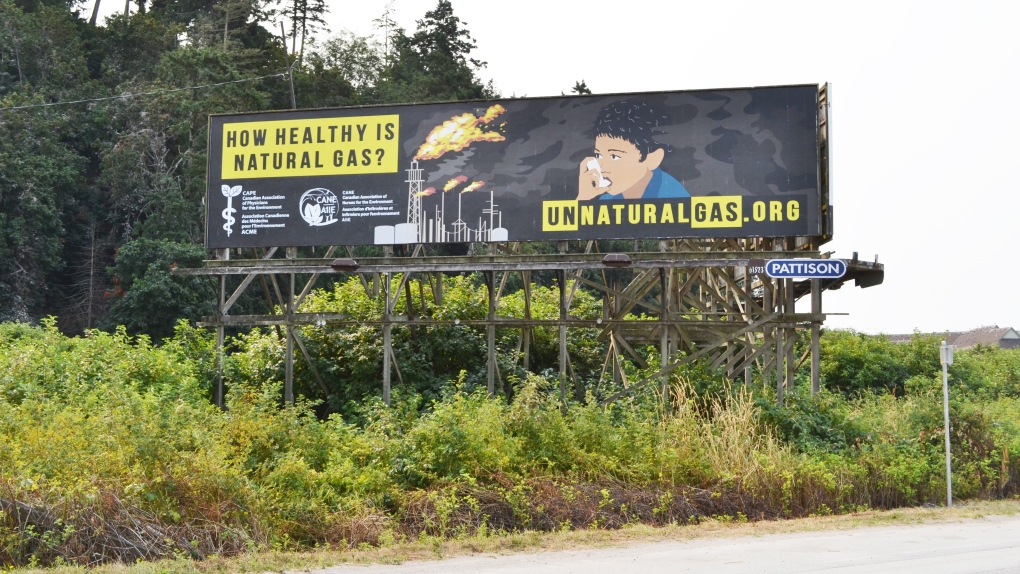 2021: 700 groups ask Ireland to introduce resolution to UN General Assembly to ban frac'ing globally, highlights urgency with which human rights, climate, environmental and public-health impacts of frac'ing must be confronted. Dr. Edward Ketyer: "A global ban on fracking will improve public health and safety everywhere, not just in communities that have been damaged and scarred by unconventional oil and gas operations"
2021: New Irish Study: Frac'ing not compatible with human rights law; "Must be banned worldwide" … "No amount of regulation can adequately address all the problems that fracking causes"
2020: Massive explosion of LNG tank in Westmoreland PA injures three.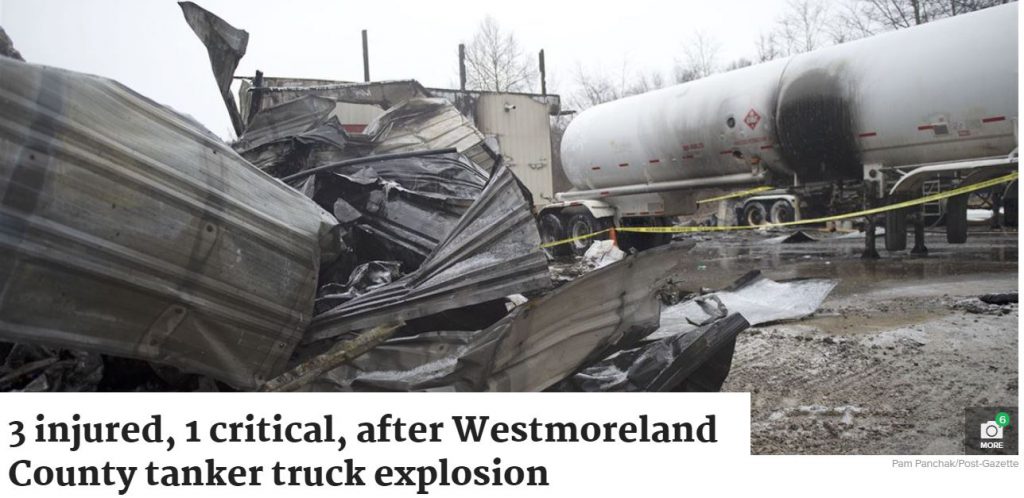 2020: Synergy Strikes Again! CAPE releases new report on frac'ing with great comment by Executive Director, lawyer Robin Edger: "Fracking threatens our health…. The only responsible step for government is to ban it outright." But, his quote is not included in the report, which is drek ("peer" review by Encana-AER-OGC enabler, master synergizer Pembina Institute)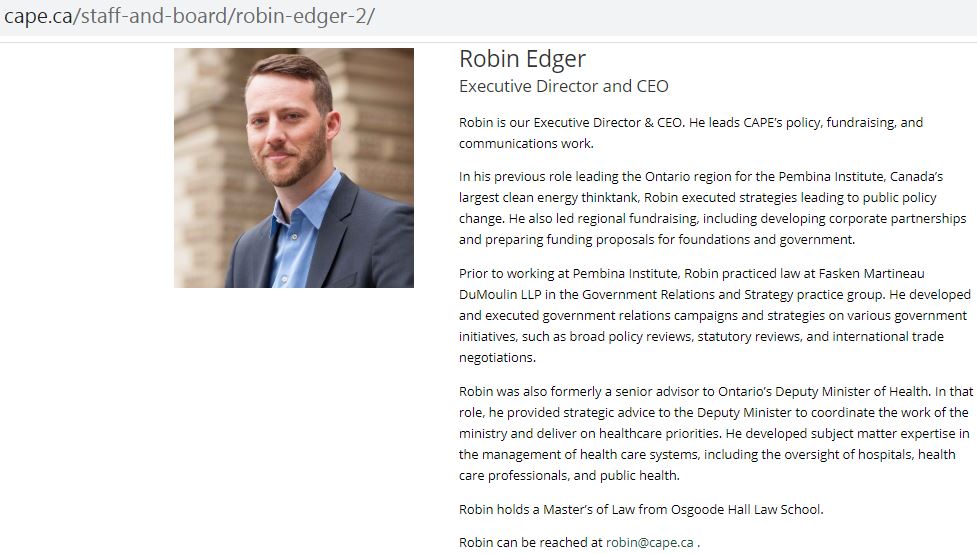 2020: Here's how synergy spin by CAPE is used: Get media to wrongly define hydraulic fracturing to keep industry happy & frac'ing, just like Sierra Club and Council of Canadians do. Straight reports: "Canadian doctors link" frac'd gas to health harms, but not one doctor wrote the report; the lead author is not even part of the doctors' association
2019: Frac'ing is not safe, it does not improve the environment! Compendium 6 Released: Review by doctors & scientists of more than 1,700 references conclude frac industry poses threat to air, water, climate and human health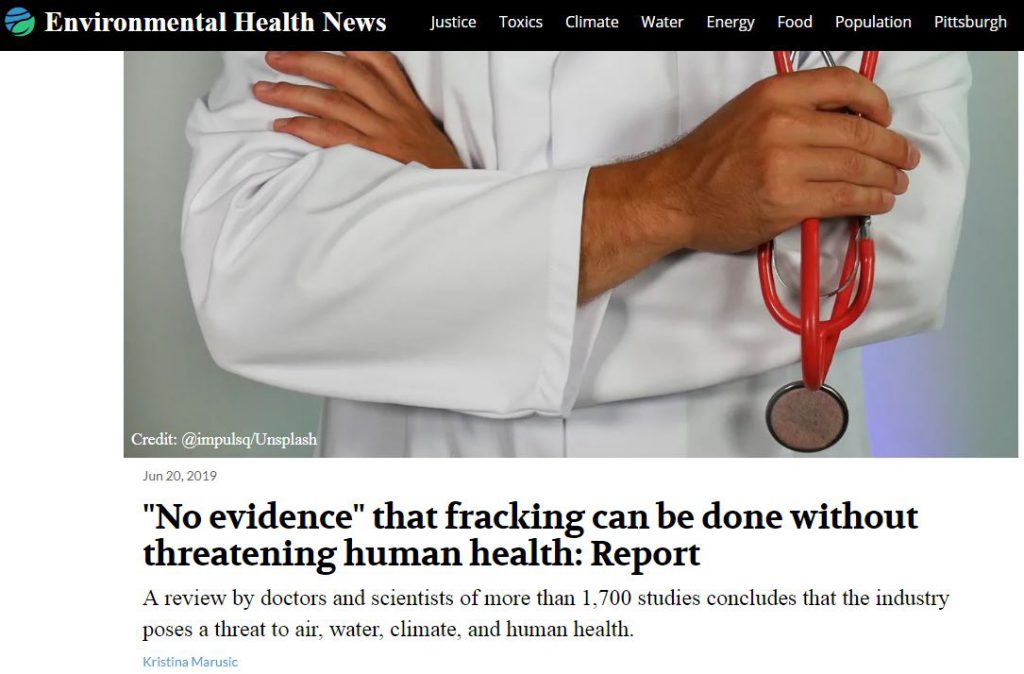 2019: Remember Emergency Nurse Cathy Behr? Ohio, New Report: Widespread use of frac'ing and drilling chemicals risk water supplies and health. Companies injected undisclosed chemicals "10,992 times into 1,432 wells" enabled by the "law" that allows trade secrets, even from first responders.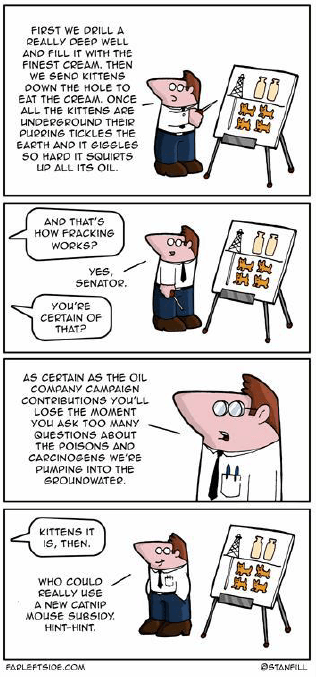 2016: FrackLNG: Canadian Association of Physicians for the Environment (CAPE) calls on Canadian gov't to conduct Health Impact Assessment on hydraulic fracturing and Pacific Northwest LNG project

Why ask for duplication of work already done/still being done?

2016: Fracking is bad for your health says Israel Health Ministry official; Frac flowback stage causes greatest air pollution; WORLD-WIDE STUDY: One in three strokes caused by air pollution
2016: Compendium 4.0 Released, More than 900 Studies Showing Overwhelming Harms Caused by Unconventional Oil & Gas Development. ***Doctors Call for Halt to Fracking***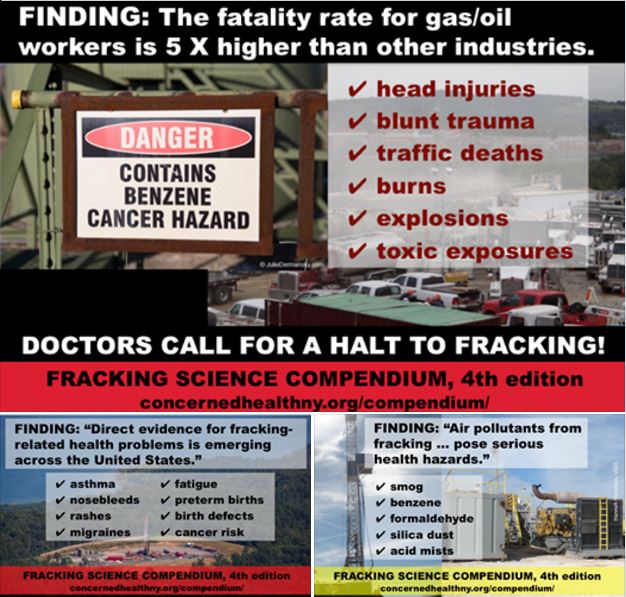 2016: Massachusetts Senate Senate President: "Fracking releases harmful chemicals into our air while contaminating fresh groundwater, causing seismic events, flaring methane and severely harming public health."
2016: 8-year frac health study shows fracking associated with increased asthma attacks: "Those who lived closer to a large number or bigger active natural gas wells were significantly more likely…to suffer asthma attacks" … "The highest risk for asthma attacks occurred in people living a median of about 12 miles from drilled wells. The lowest risk was for people living a median of about 40 miles away."
2015: Fracing's long reach: New Study says Fracking Wells Can Pollute The Air Hundreds Of Miles Away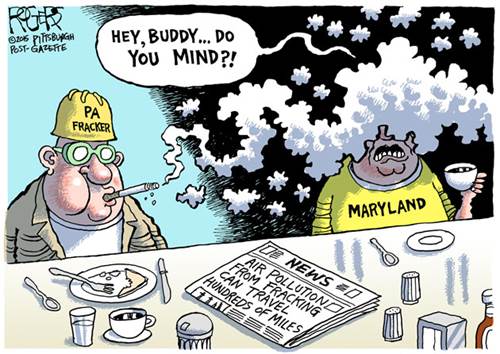 2015: British Columbia's answer to escalating Frac Health Harms? More doctors and cut funding to North East Oil and Gas Health Advisory Committee? "The very committee pushing for answers is effectively being forced to fold"
2015: More peer-reviewed studies indicating health harm from fracing and natural gas production, Dogs "found to be particularly sensitive, suggesting both health concerns for the animals and new ways to track pollution through animals' exposures"
2015: Special Issue of Journal Environmental Science and Health, Part A: Toxic/Hazardous Substances and Environmental Engineering: Facing the Challenges – Research on Shale Gas Extraction
2014: New York State to ban fracking because of red flags to public health. Health Commissioner Howard Zucker: "Would I let my child play in a school field nearby? After looking at the plethora of reports, my answer would be no."
2014: Don't allow drilling and fracking to destroy our clean water in Lethbridge and county; 1,000+ Health Professionals Call on President Obama to Stop Fracking
2014: Quebec's Premier Declares Province-wide Shale Gas Ban after Environmental Review Board (BAPE) says Fracking Not Worth The Risk, "Too many negative consequences to the environment and society…risks to air and water quality…noise and light pollution"
2014: The first frac harm Compendium 1 released. State of Science on Harms by Fracking to Public Health and Water: Health Professionals, Scientists Release Analysis of 400 Peer-Reviewed Studies on Fracking along with Major Scientific Compendium Update
Anthony Ingraffea, PhD, Dwight C. Baum Professor of Engineering, Cornell University, said, "In 2008, when New York State first declared a moratorium on fracking, only six peer-reviewed papers on the health and environmental impacts had been published. Now there are more than 400, and the vast majority show a clear and present danger. What's more, many problems are unfixable by regulations of any kind.
2014: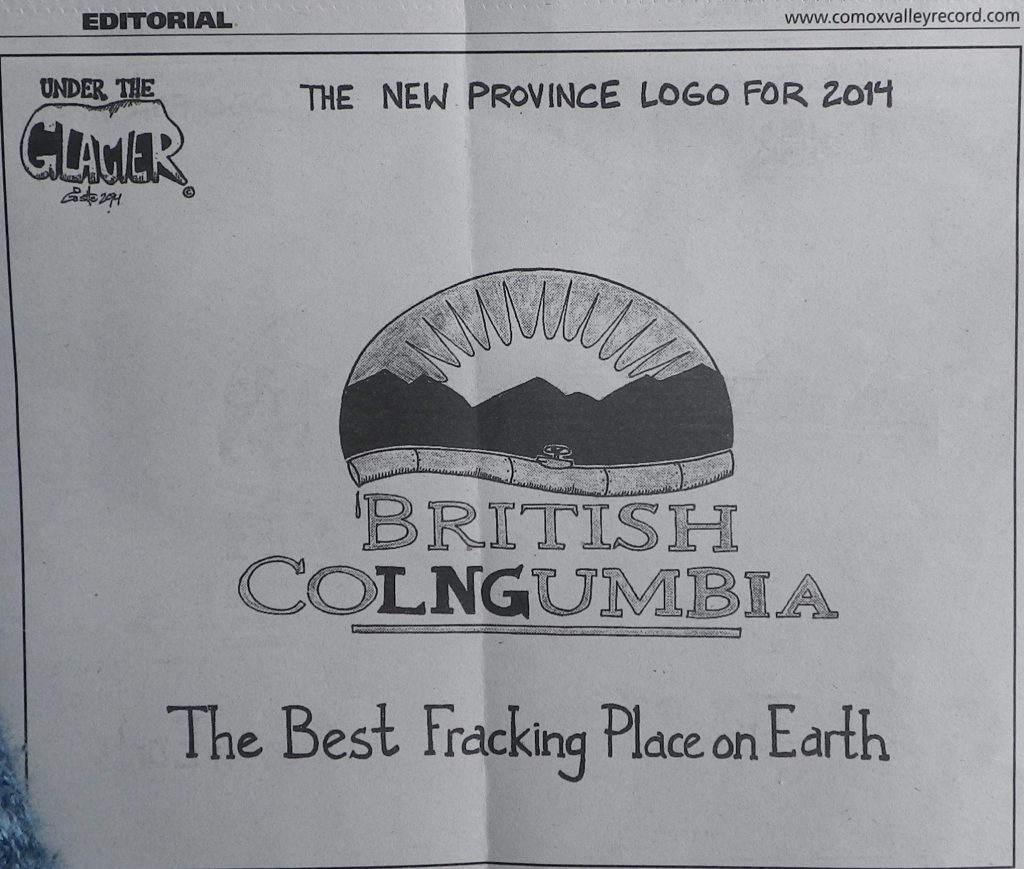 Cartoon in Comox Valley Record
2014: Fracking might be as damaging as thalidomide, tobacco and asbestos, UK's Chief Scientific Adviser warns in new report: "In all these and many other cases, delayed recognition of adverse effects incurred not only serious environmental or health impacts, but massive expense"
2013: Fracking effects: A long-term study of drilling's impact shows harmful health effects
2013: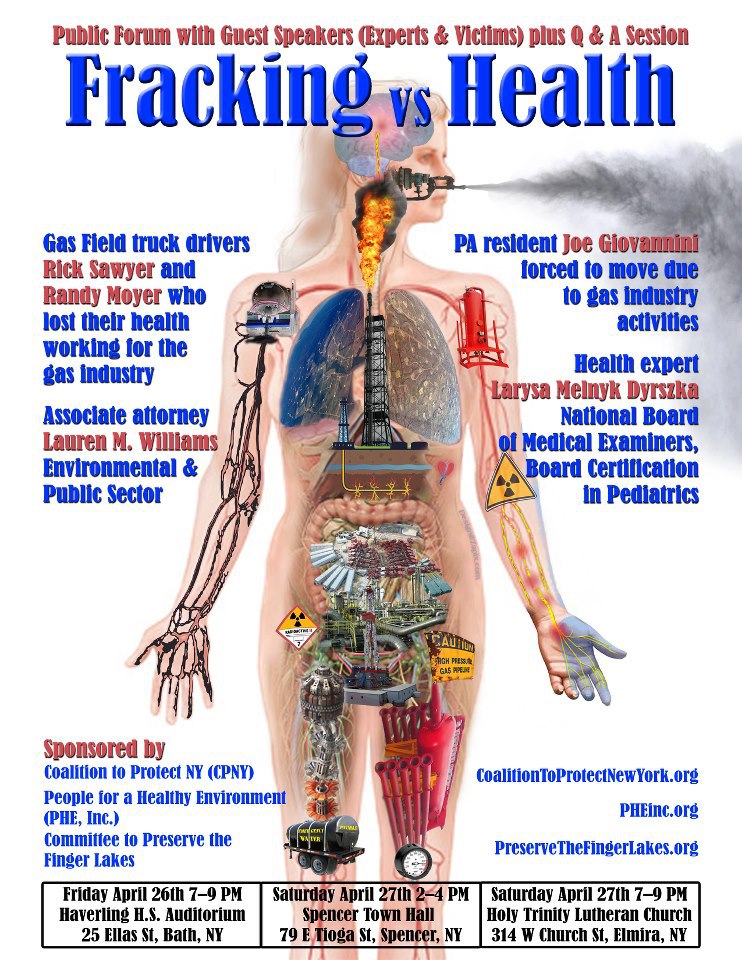 2012: Why was a 2012 Health Canada Report, admitting significant health hazards and risks to groundwater and air from hydraulic fracturing, kept from the public?

It's still not been made public by the gov't; I did via my website in 2014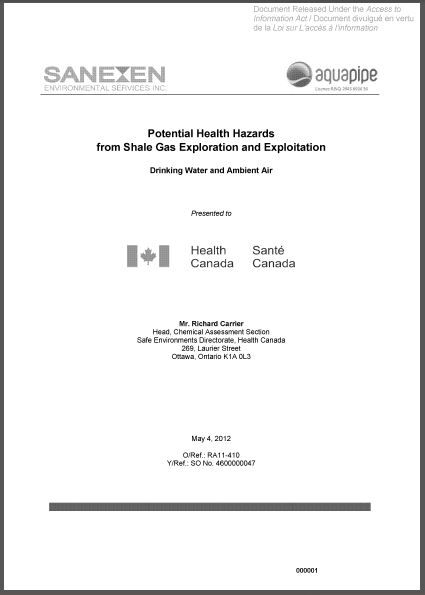 2012: Canadian Medial Association calls for shale gas health checks: Doctors want access to govt and industry data on potential health effects
2012: AEA: Support to the identification of potential risks for the environment and human health arising from hydrocarbons operations involving hydraulic fracturing in Europe
A proportion (25% to 100%) of the water used in hydraulic fracturing is not recovered, and consequently this water is lost permanently to re-use, which differs from some other water uses in which water can be recovered and processed for re-use.
2012: Doctors raise alarm over toxic coal seam gas leaks, Gas Industry Attacks Scientists After Research Finds Triple The Normal Levels Of Methane At Australian Gas Fields
2011: State is ignoring health risks, federal review and its own executive order in rushing to approve hydrofracking permits
2011: Fracking causes serious health and environmental problems – report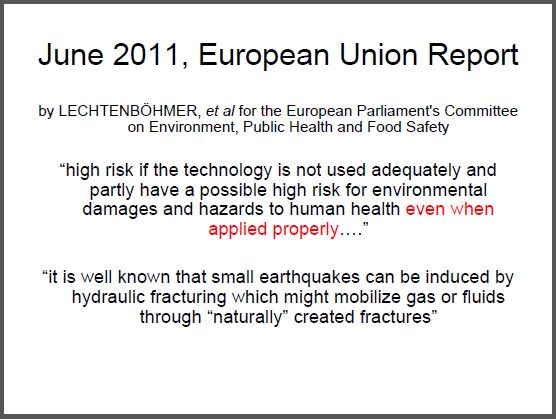 2008: The Big Secret? Fracking Fluids
In 2008, Cathy Behr, a Colorado emergency room nurse at Durango Mercy Regional Medical Center was working the day shift when a gas driller worker, Clinton Marshall, arrived complaining of nausea and headaches.
Marshall had spilled "fracturing fluid" on his clothes and boots and the smell apparently was overpowering and sufficiently strong that they evacuated the emergency room.
Cathy Behr, without protection, had meanwhile spent just ten minutes tending to Mr. Marshall. A few days after this ER visit, Behr appeared jaundiced and began vomiting fluid and having difficulty breathing.
Behr's husband took her back to the emergency room where she was diagnosed with multiple organ failure, including liver failure, respiratory distress and erratic blood counts. She was admitted to the ICU with the presumptive diagnosis of poisoning from an unknown chemical. The chemical was and is still considered to be a proprietary formula by the producer, Halliburton, a gas industry leader. It was later revealed to be a product with the trade name, Zetaflow. Halliburton noted that Zetaflow increases gas production by 30% and threatened that it would pull its secret sauce out of Colorado if it was forced to reveal what was in it. …
The law exempts gas companies from disclosing the nature of contaminants from fracking flowback which are often laden with toxic heavy metals or radioactive isotopes. The modus operandi of the gas industry is tied to non-disclosure and confidentiality agreements, making research into the health effects of fracking virtually impossible. In a world where we insist on evidence-based medicine, we prohibit this when it comes to gas drilling chemicals.
2008: A Toxic Spew: The near death – by frac chemicals – of emergency room nurse Cathy Behr
2008: Gas industry secrets and a nurse's story
[An] emergency room nurse named Cathy Behr wanted to tell Colorado's Oil and Gas Conservation Commission the story of how she nearly died after being exposed to a mystery chemical from a gas-patch accident. Regulators said she wasn't scheduled to testify and they didn't want to hear it. But anyone concerned about natural gas development should listen.
Behr, who works in southern Colorado, at Durango's Mercy Regional Medical Center,
fell ill last April after being exposed for 10 minutes to a gas-field worker who had come
into the ER, his clothes damp and reeking. He'd come into contact with one of the
"secret formulas" drillers use to hydraulically fracture oil- and gas-bearing formations. Within minutes of inhaling the nauseating fumes coming off the worker, Behr lost her sense of smell. (She later told her story to the Durango Herald, a daily paper that has done excellent reporting on the incident: durangoherald.com.) The ER was locked down and the room ventilated by firefighters. But when Behr went home after her 12-hour
shift, she still couldn't smell anything. Then the headache she'd developed got worse. A week later, her liver, heart and lungs began to shut down. She spent 30 hours in intensive care. Although the company that makes the frac'ing fluid provided Behr's doctors with what it calls "'Material Data Safety Sheets"' at the time of the incident, it refused to provide more specific information to the hospital once she fell ill, according to the Herald.
Her intensive-care doctor had to guess what to do as he tried to keep her alive.
1982: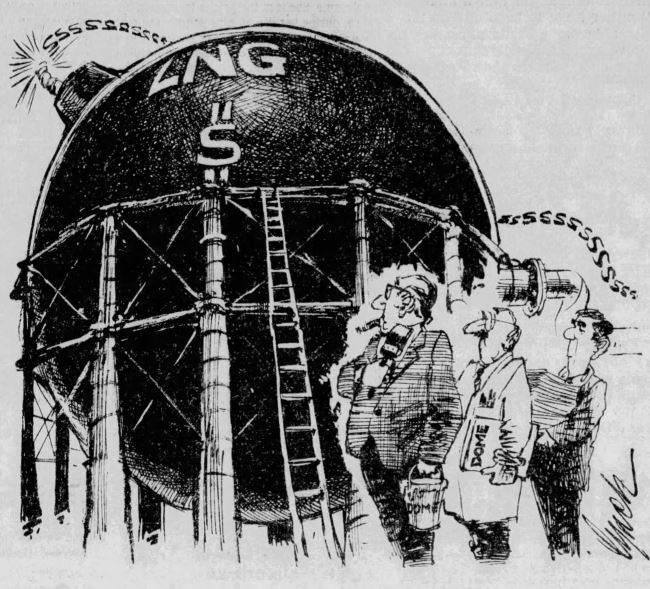 Cartoon in Vancouver Sun