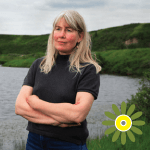 Dear ex-Rep Senator Joe Scarnati:
May you and all like you rot on earth and in hell.

25TH DISTRICT
Senate President Pro Tempore Joe Scarnati is currently serving his 5th term in the Pennsylvania Senate. As President Pro Tempore of the Senate, he holds the third-highest constitutional office in the State. …
Joe grew up understanding that business and industry are vital to our state's economy and its future. After graduating from Penn State University at DuBois, Joe became a third-generation business owner in the Brockway area. He has carried on the life long tradition of working to better his community through involvement and civic leadership, serving on both the Brockway Borough Council and the Jefferson County Development Council. He is also a member of the St. Tobias Roman Catholic Church in Brockway.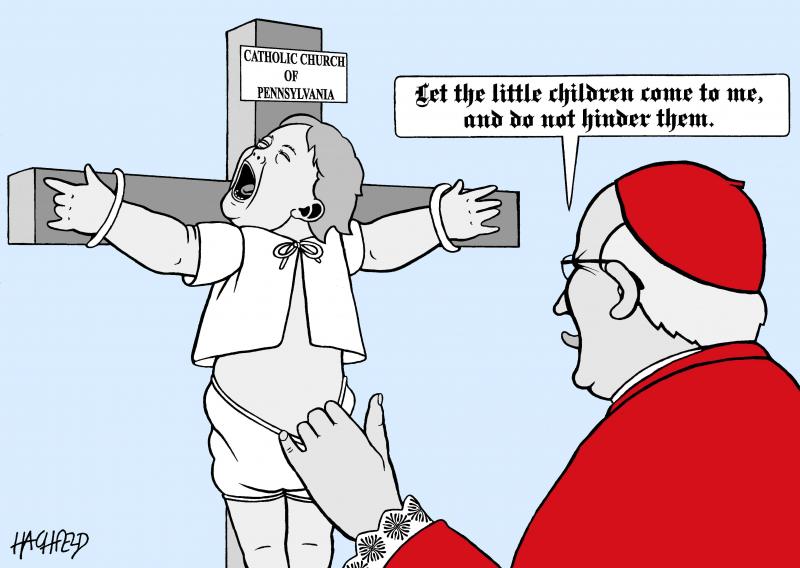 Working in the private sector for 20 years prior to coming to Harrisburg, serving as alocal official and being a small business owner have given him a unique perspective on how government can work more effectively to help job-creators, working families and communities.
Since being elected to office, Joe has been a leader in reforming the way business is conducted in Harrisburg, and he remains committed to making the institution more open and accessible to the citizens of the Commonwealth. As Senate President ProTempore, Joe serves as an ex-officio member of each of the 22 Senate Committees. He has been a committed leader in addressing numerous important fiscal and conservative issues within the state. In his 19 years as a State Senator, Joe has served as a rank and file member of the Senate, as a member of Senate Leadership and currently as Senate President ProTempore – a position that he was elected to by the full Senate. In November of 2008, with the passing of Catherine Baker Knoll, Joe became Pennsylvania's 31st Lieutenant Governor. He served the remainder of Lieutenant Governor Knoll's term, which ended January 18, 2011. Joe resides in his hometown of Brockway with his wife Amy. They enjoy spending time outdoors, cooking, traveling, biking and spending time with their children.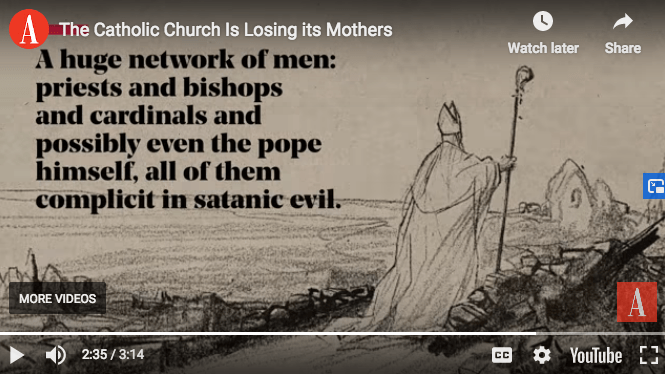 … And on Monday, just days before Wolf was to submit his 2021-22 budget plan to lawmakers, the Capitol was rocked by the news that Secretary of State Kathy Boockvar resigned after a blunder by her office set back a years-long effort to amend the state constitution to give child sex abuse victims their day in court.
As the Capital-Star's Elizabeth Hardison and Stephen Caruso reported, Boockvar's office failed to properly advertise the proposed amendment after it was approved by the General Assembly.
The error means that the amendment, which could have been on the statewide ballot as soon as this May's primary election, now will not be handed over to voters until at least 2023. That's because it must again go through the standard process of approval in two, consecutive legislative sessions.
And, just like that, a 2021 legislative session that threatened to be merely fractious and riddled with trust issues and mutual suspicion, now seems set to go supernova. …
… And if lawmakers are tempted to take their eye off the ball to score partisan points, they needn't look any further than two of their own, Reps. Mark Rozzi, D-Berks, and Jim Gregory, R-Blair, both abuse survivors who shepherded the amendment through the House.
Rozzi told the Capital-Star that he "[feels] like I got up and should still be sleeping. That this is just a joke, a bad joke."
Occasionally pausing to collect himself, Gregory told the Capital-Star that "we were so close to making history in Pennsylvania, now we're going to make history in such an ugly, painful, inconsolable way." …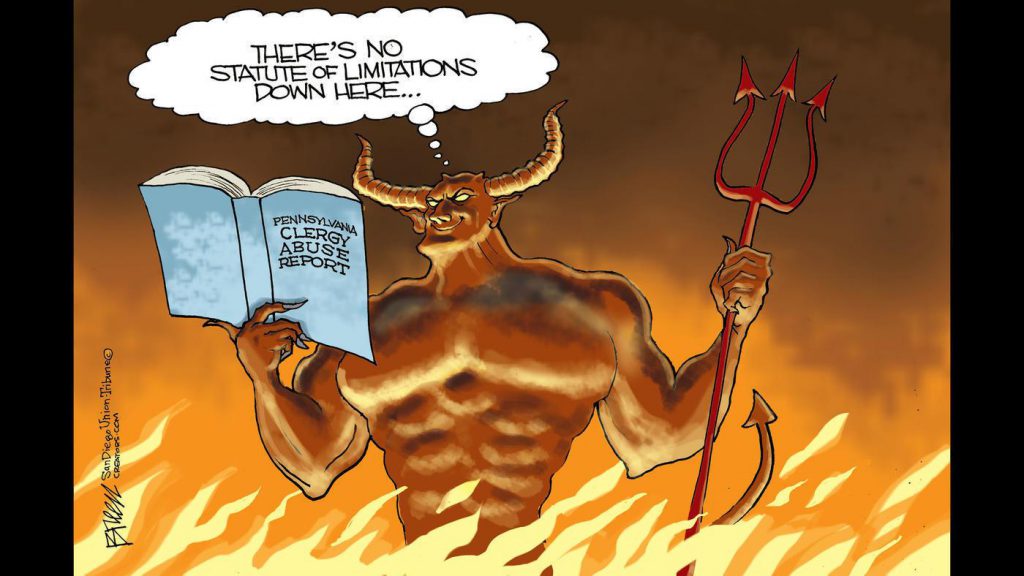 'Just sick over it': Clergy sexual abuse victims, their advocates lament error that derailed Pa. amendment by Deb Erdley, February 1, 2021, TribLIVE
Mark Rozzi was crushed Monday when Gov. Tom Wolf called to tell him an amendment seeking to open a window of opportunity in court for old child sex abuse claims would not make the primary ballot this year because of an advertising oversight.
Rozzi, a state representative from Berks County who has recounted how he was raped by a priest in junior high school, has led the charge to change the law for several years. During that time, he's become a champion of other survivors who stayed in the shadows for decades.
He thought the measure to create a limited period to allow old claims to be heard in court had gained sufficient traction to change the state law, following the explosive 2018 statewide grand jury report. The grand jury's investigation detailed allegations of hundreds of incidents of child sexual abuse by Catholic clergy across the state, going back decades.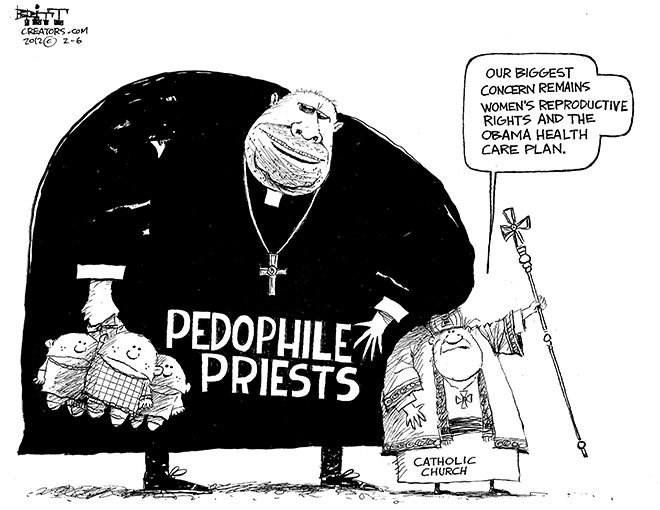 While efforts to create a so-called window of opportunity passed the state House, they stalled in the Senate at the last minute in late 2018 when then-President Pro Tempore Joe Scarnati blocked the bill.
Lawmakers, determined to see the change, agreed to a measure that would accomplish the same thing through a constitutional amendment. They began the long process of passing the proposed amendment first in one session and then again this year to get it on the ballot for a referendum in the May 18 primary.
The state House passed the bill for a second time last month, and it was expected to sail through the Senate this month. But it came to a crashing halt when officials in the Wolf administration discovered last week the Department of State failed to advertise the proposed amendment. The oversight

or intentional to keep Joe Scarnati and the catholic church happy?

meant lawmakers would have to go back to square one. If it is successful again in votes in two consecutive legislative sessions, the proposed amendment could reach voters in a referendum in 2023.
"I just cannot believe something like this could or would happen that would stop our process from moving forward. It is just inexcusable," Rozzi said.
Wolf agreed.
"Effective Feb. 5, Kathy Boockvar is leaving the administration following three years with the department, including two years as secretary of the commonwealth. The department is also immediately instituting new controls, including additional tracking and notifications of constitutional amendments, to ensure similar failings do not occur in the future," Wolf said Monday.
He said Boockvar's departure has nothing to do with her administration of the contentious 2020 election and reiterated the election was "fair and accurate."
Wolf apologized to abuse survivors.
"The delay caused by this human error will be heartbreaking for thousands of survivors of childhood sexual assault, advocates and legislators, and I join the Department of State in apologizing to you. … The progress that you have made through your bravery and activism is remarkable, and I urge all of the advocates, including Sen. Lisa Baker, Rep. Jim Gregory, Rep. Mark Rozzi, Attorney General Josh Shapiro and all others, to keep up this fight. Your voices still must be heard," Wolf said.
Shapiro, whose grand jury recommended creating a window of opportunity in the courts, likewise remained determined to push the issue.
"The Department of State's failure to carry out its responsibilities in the constitutional amendment process is shameful, and all options must be on the table to fix this immediately," Shapiro said.
Rozzi agreed the time may be ripe for action on a different front. He said Wolf has stated he will sign a law on a window of opportunity measure if the General Assembly can get one to his desk. He noted Scarnati has since retired.
"It's up to (Senate President Pro Tempore) Jake Corman now," Rozzi said, predicting the House could easily pass a bill.
Corman quickly signaled his dismay and seemed to suggest he is not in favor of passing a statute.

Like his predecessor, Joe Scarnati.

He excoriated Wolf and Boockvar.
"I have been saying for a long time that Secretary of State Kathy Boockvar's ineptness has been detrimental to Pennsylvania. This is just one in a series of disasters throughout her tenure. This time, Secretary Boockvar has failed the survivors of child sex abuse and disregarded the will of the people. At best, this was incompetence. At worst, this was malfeasance," Corman said.

Indeed!~ But why isn't Corman blaming Joe Scarnati and the Republicans? In my view, that's where the blame belongs.

"Senate Republican leaders were vilified and dragged through the mud for months when we were trying to create a real solution for victims that would withstand legal scrutiny, instead of passing the measure as a bill. Now, as we see Secretary Boockvar failed to do even the simplest and most basic task to help Pennsylvanians, who have been victimized, we see exactly how little this administration actually cared. It was never about people; it was always just about politics," he said.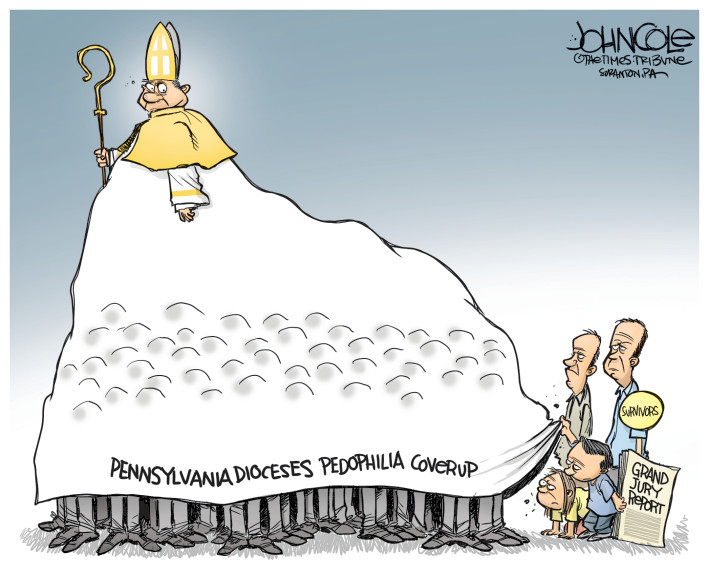 Pittsburgh lawyer Alan Perer, who represents more than three dozen clients who hoped to file suits for old abuse allegations, was stunned to hear the news. He said his clients include individuals who were unable or ineligible to settle when local dioceses opened compensation funds as well as those who came forward too late to participate in the settlements.
The Associated Press reported Catholic dioceses across the state — including the one based in Greensburg — have paid out about $84 million to 564 victims who agreed to forgo future legal actions.
But Perer said there are still many victims who hoped to have their day in court.
"I know my clients are going to be devastated by this. And I'm sure there are a lot more out there because a lot of people have kept this quiet for so long, and this was going to allow those people to come forward. I'm just sick over it," he said.
Marci Hamilton, a University of Pennsylvania law professor who leads Child USA, a national organization focused on changing old statute of limitations laws on child sexual abuse, said she wasn't surprised.
"It's just so difficult to get a constitutional amendment over the line, and the bishops and the insurance industry are still opposed to it," Hamilton said.
"There is no way we're going to wait for 2023," she said. "We are going to turn to a statute. We've formed United Front for PA SOL (Statute of Limitations) Reform, and I've also talked to a lot of lawyers. Both parties have been in favor of it. We've been working on it for 16 years in Pennsylvania. We think the time has come. We're going to turn all of our attention to getting a statue passed and getting this taken care of."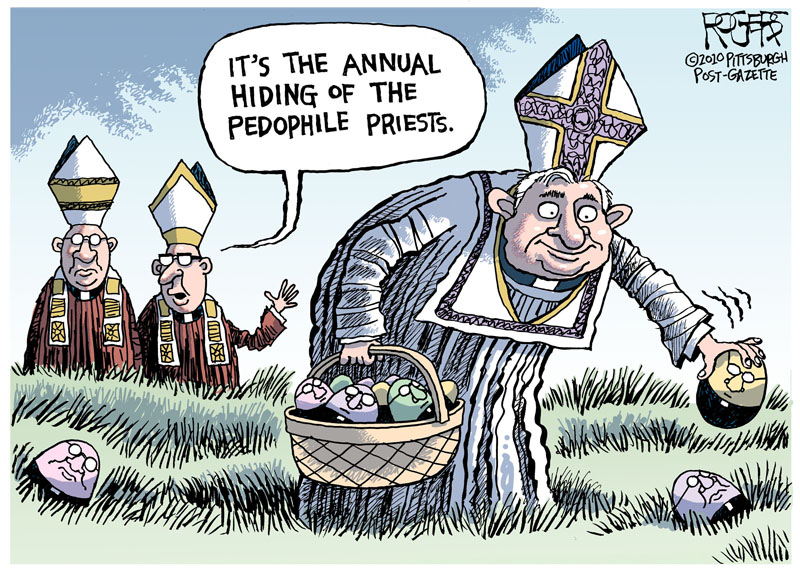 A Pa. Dept. of State error means some sex-abuse victims will again have to wait for justice by Angela Couloumbis, Feb 1, 2021, Spotlight Pa
Spotlight PA is an independent, non-partisan newsroom powered by The Philadelphia Inquirer in partnership with PennLive/The Patriot-News, TribLIVE/Pittsburgh Tribune-Review, and WITF Public Media. Sign up for our free newsletters.
HARRISBURG— Pennsylvania's top election official will resign after her agency made a mistake that will delay a statewide vote on whether survivors of decades-old sexual abuse should be able to sue the perpetrators and institutions that covered up the crimes.
Secretary Kathy Boockvar, who oversaw a tense and difficult presidential election in the battleground state, will resign Feb. 5, Gov. Tom Wolf announced Monday. Spotlight PA first reported the news.
The resignation follows the discovery that the Department of State did not advertise, as required, a long-sought amendment to the state constitution that would open a two-year window for litigation by survivors of child sexual abuse who have aged out of the statute of limitations.
The error means that Pennsylvanians won't be able to vote on such a change until spring 2023 at the earliest — a blow to survivors who have fought for a window for nearly two decades.
… The two-year window was a key recommendation in a blistering 2018 report by a statewide grand jury that investigated the coverup of decades of child sexual abuse in the Catholic Church. It is backed by the state's community of survivors, who three years ago held vigils and other events in the Capitol during tense negotiations in the legislature about the best way to handle the matter.
Boockvar, who was appointed to the $145,244-a-year position in 2019, said in a statement that she only learned of the error last week and immediately notified Wolf's office. Still, she believed accepting responsibility was the right thing to do.
"I've always believed that accountability and leadership must be a cornerstone of public service," she said.
Jennifer Storm, the state's onetime victim advocate who championed the two-year window alongside survivors, called the mistake "devastating."
"To now say that this is going to get pushed back to 2023 is so offensive … to survivors, who have waited long enough for this change," Storm said.

What treachery next time, and next time, and next time, and next time?

Pennsylvania Attorney General Josh Shapiro, whose office spearheaded the investigation that led to the 2018 grand jury report, said he spent the morning on a Zoom call with survivors, who were in turn confused, confounded, and upset.
Under state law, changes to the Pennsylvania Constitution require that a proposal be approved by the legislature in two consecutive sessions. After that, the proposed change appears on the ballot for voters to decide.
The two-year window in the statute of limitations was first approved in the legislature's 2019-20 session. It was approved again last month by the House of Representatives and is expected to soon pass the Senate. The goal was to place the question on the spring primary ballot.
Before a question can appear on the ballot, however, Boockvar's agency is required to advertise the change both times it is approved. Agency officials discovered last week that the Department of State, which oversees elections, did not advertise the proposed ballot question when it was approved in the 2019-20 session. That means the process has to begin anew.
Shapiro said he had been in contact with legislative leaders about a solution, which he believes should be to pass the measure through the normal bill process rather than through a constitutional amendment.
"I need this to be right for these people," Shapiro said of survivors. "They have suffered so much, and they deserve so much better than what some in their state government have done to them."
Wolf and other Democrats on Monday also urged Republican leaders to reconsider the approach.
In the past, the top Republican in the Senate, Joe Scarnati of Jefferson County, had blocked making the change through a bill, which he believed was unconstitutional. Scarnati, however, did not run for another legislative term, and the Senate now has new GOP leaders
The governor stressed that Boockvar's decision to resign her position had nothing to do with how she led the department during last year's election. Boockvar and Wolf were targets of intense criticism by Republicans and others about how they administered mail-in voting during a pandemic. After the election, they defended the state against unfounded conspiracy theories that there was widespread fraud.
"Thanks in part to Kathy's leadership, Pennsylvania voters either cast ballots using modern voting machines or securely voted by mail for the first time," Wolf said. "It is through her commitment to helping the counties administer a fair election that we can all have confidence in the accuracy and integrity of the recent election results."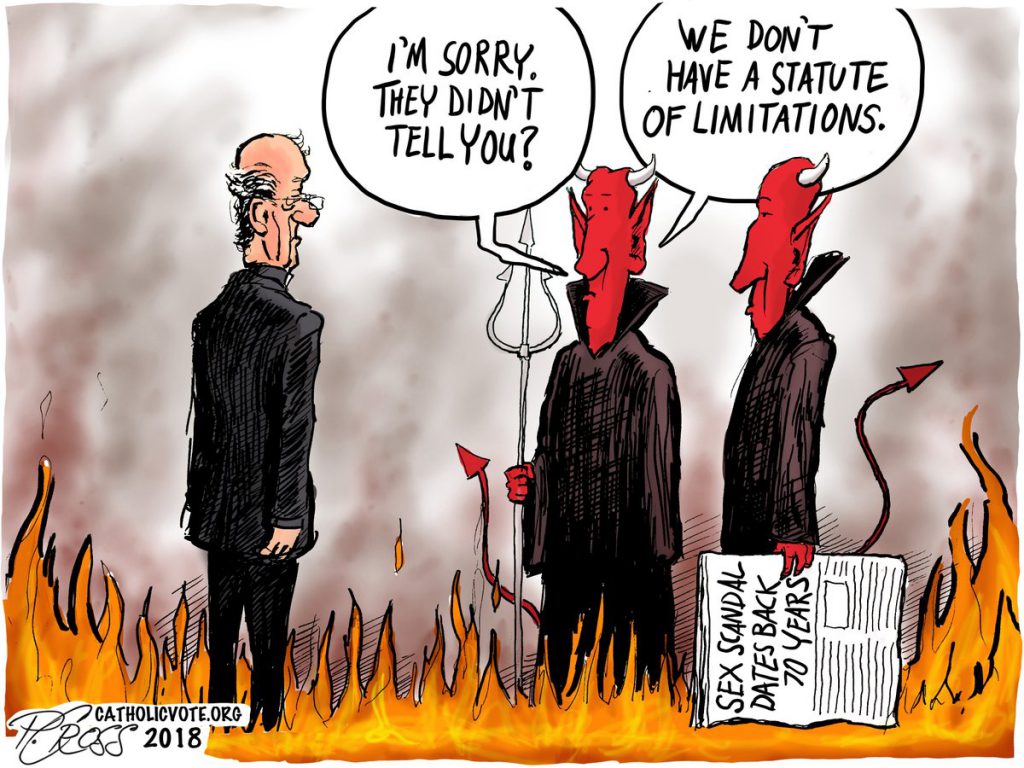 HARRISBURG — For three long days inside the Capitol here, as the hopes of clergy-abuse victims hung in the balance, there was anticipation and angst amid the magnificent murals, white marble pillars, gold-leaf-painted arches, and soaring dome inspired by none other than St. Peter's Basilica in Rome.
Victims, lobbyists, lawmakers, and reporters scurried through this churchlike sanctuary of democracy, high on a hill with a view of the Susquehanna River. It is a place that belongs to the people.
But on Wednesday night, it was very much the property of the Catholic Church.
For the second time in two years, Republican Senate leaders delivered a reprieve to the church instead of full justice to its victims. The Senate left on their last voting day of the year without taking action on a bill that sought to allow survivors of clergy abuse to sue the church.
They did so despite multiple grand jury reports of how bishops concealed and covered up priest abuse against children in all eight of Pennsylvania's Roman Catholic dioceses.
They did so only hours before news broke, on Thursday, that the U.S. Justice Department has dropped subpoenas on all eight of Pennsylvania's dioceses, from Philadelphia to Pittsburgh.
And the controlling party in the Senate did so with no apologies from the man who has led the charge to protect the church twice since 2016, Republican President Pro Tempore Joe Scarnati.
Scarnati tried, and failed, to push through a version of a bill that would have barred victims from suing the church.
Afterward, at a Capitol news conference just before midnight, he explained that this somehow made him a champion of victims. "My amendment does not let any organization, including the church, off the hook," Scarnati insisted.

Sleazy f*cker.

His failed measure would have invited dioceses to voluntarily pay into a compensation fund "to make right their horrific sins of the past." But it would have allowed lawsuits only against priests, some of whom take a vow of poverty.
I asked Scarnati to rebut criticism that he and other Republicans in the Senate appear beholden to the lobbying might of the church and the insurance industry.
Scarnati's response: He blamed victims and the very attorney general whose investigators have worked together to bring the church's vast horrors to light in recent years.
"Victims in this building," Scarnati said from a gleaming wooden conference table inside his office, "are politically motivated right now. The victims in this building are being victimized for politics."
The church isn't getting its way this year as bloodlessly as it had, time and again, since the Boston archdiocesan scandal in 2002 triggered calls for a change to Pennsylvania law so that adult victims could sue the church.
Two years ago, Scarnati helped the Senate swiftly dispose of a retroactive civil statute-of-limitations bill that had passed overwhelmingly in the House.
This year, though, as the House sent the Senate a similar proposal to give victims a two-year window to sue, there was no automatic kill button available to senators.
Many Republican senators are facing tough midterm election contests next month against insurgent Democrats.
Also adding momentum to victim efforts: the grand jury report made public in August by Attorney General Josh Shapiro. It found cover-ups of abuse by roughly 300 priests involving more than 1,000 victimized children in six of eight dioceses in Pennsylvania.
Victims have been in the Capitol in droves visiting lawmakers. It's unusual. And it has been a threat to church and insurance lobbyists, whose job is to know and influence every corner of this place.
Scarnati, clearly, has not welcomed the new dynamic. In his late-night news conference Wednesday — in which he addressed us with raspy-voiced frustration — Scarnati insisted that victims back in his district are different from the ones who have roamed the halls of the Capitol.
"They want to heal," he said of those child rape survivors who have not made the grueling trek to the Harrisburg offices of Republican heavyweights such as Scarnati and Senate Majority Leader Jake Corman. "They want to start a process to heal."
For those victims, Scarnati suggested, healing comes in the form of a compensation fund instead of taking the church to court before an impartial judge and jury.
I told the senator that many victims don't want the legislature to make that decision for them.
"Is that a question or is that your opinion?" he shot back at me.
This is what I've heard in 15 years, on and off, of speaking to victims as a journalist in Philadelphia, I replied.
"And I've tried to make a decision for them," he said. "I have tried harder than anybody."

Bullshit.

As of Thursday morning, with the bill dead on the Capitol floor, all that trying by the powerful senator had rewarded, most handsomely, the Catholic Church.
It still cannot be sued.
Our friends at Capitolwire snared a sit down this week with Pennsylvania Senate President Pro Tem Joe Scarnati, R-Brookville.
Scarnati chalked up headlines earlier this fall as the man who blocked a bill granting adult sexual abuse survivors an opportunity to sue their abusers outside of the statute of limitations.

This evil piece of shit is a father.

The Senate's leading Republican still isn't happy about the spirited debate that lasted until near midnight of the Senate's final session day.
"I continue to say that it became more about elections and campaigns than it did about getting the issue done. Now, we're past the elections, we're past the campaigns. Victims need to be compensated, so I'm very pleased to see what the dioceses are doing, and I think that the issue should maybe become a bit more civil and a bit more respectful of other's positions," Scarnati told Capitolwire Bureau Chief Chris Comisac.
Although regional dioceses across the state have announced the launch of compensation funds to pay reparations to survivors whose abuse occurred years ago, victim advocates insist that falls short of holding the church accountable.
While they aren't discouraging survivors from applying to the funds, they continue to call for a bill that would give adults barred by the statute of limitations an opportunity to take their abusers to court.
Scarnati, however, remained adamant that he'll oppose such a move if the bill that passed the House by a large margin comes back to the Senate in the same form.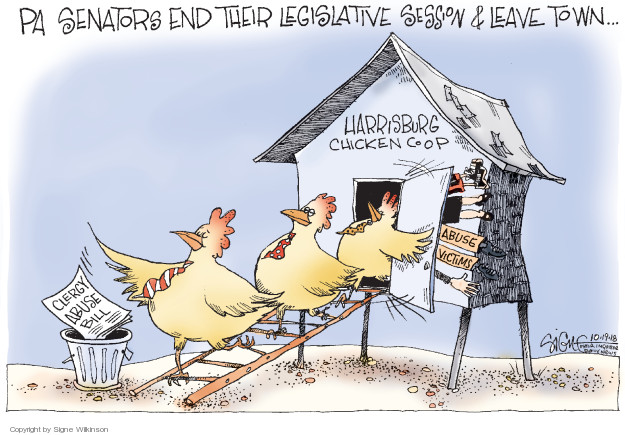 Investigation finds one of Australia's most powerful men, "Sex Pest" former high court judge, Dyson Heydon, sexually harassed judicial clerks and women lawyers – WHILE HE WAS TOP JUDGE!
"Law Society of Ontario taken over by 'right-wing, fundamentalist religious zealots?'" Taken over by the catholic church to better protect and feed its sex-crazed, child-abusing "celibate" priests? Do white privileged people think loading up on religious self-righteousness and the church will hide the law society's pedophilia? It's not working.
Pennsylvania's Josh Shapiro, Courageous Attorney General who took on The Predator Pedophile Church (catholic), frac'ers and more, sworn into 2nd term: "Justice requires us to have one rule of law — not different rules for different people. Not competing realities."
Josh Shapiro wins re-election as PA Attorney General; One of his most important accomplishments so far? "Exposing the corruption in the Roman Catholic Church. That led to hundreds of predator priests abusing thousands of children in a conspiracy and cover-up that went from the Pennsylvania diocese all the way to the Vatican."
"You never really get over it." Montana pedophile (repeat offender like Epstein) facing 60 counts of child sex abuse (including rape) given gift of 1-year "Deferred" sentence in plea deal; the judges involved need to be fired and the lawyers disbarred. Georgia pedophile sentenced for 1,000 years, "probably the most prolific collector of child pornography in the entire world" gets out after appeals court says he's served enough time (a measily 8 years). Berlin authorities knowingly sent children to live with pedophiles for decades, new report reveals while Ontario's Law Society licences known convicted pedophiles (to get them on the bench?).
Victim blaming and shaming must stop. So many rapists and pedophiles; too many judges enabling them. 'Un Violador en Tu Camino, The rapist is you!' Why a Chilean protest chant is being sung around the world
Is Canada "a pedophile's paradise?" Appeal court cuts child molester's 'unduly long and harsh' sentence (too short to begin with given the lasting harms inflicted to children!) in half.
Violation of court order in Trans Mountain appeal 'attack on the rule of law,' judge says. Rule of Law in Caveman Canada? What Rule of Law? Oh Ya! For the Rich! Oh Ya! Industry's! Oh Ya! Law-violating politicians'! Oh Ya! Charter-violating regulators! Oh Ya! Protecting rapists and pedophiles while re-victimizing victims making how many boners under the bench?
Do you want fairness, equality, diversity, inclusion in Canada's legal profession? In 2019, 85% of the legal profession in USA is white and mostly male. No wonder so many sexual assault victims are re-victimized in court by judges and known convicted pedophiles are granted licence to practice law! No wonder our environment is underrepresented and unjustly served with vile demented gag orders.
"Unconscionably Unjust!" "Beyond the Pale!" Legal gag at it's most vile: Protecting known multimillionaire pedophile Epstein and entire network, aided & abetted by? Lawyers! "Non-prosecution deal" gave Epstein and his pedophile ring immunity from all federal charges. How many churches & law societies? Will lawyers & judges hammer out another humdinger of a gag to make sure the world never finds out?
All the world's not a stage, it's a pedophile ring! Is Rod MacLeod's ungagged legal victory against basilian pedophile priest why catholic/extreme right white lawyers took over Ontario's law society a year later? To keep vatican's Pedophile Ring & "Silent Shuffle" busy? Jury was blunt: "Put children in harm's way – grossly negligent. … Betrayal of trust with the community." Meanwhile in Australia, the ultimate court-ordered gag order betrays the public's trust
Law Society of Ontario a Pedophile Ring? Racism, misogyny *and* enabling sexual abuse of children? Ottawa lawyer, John David Coon, in custody for sex crimes against four-year old daughter of one of his clients. Law Society documents reveal they gave Coon licence to practise law despite knowing of his prior criminal conviction for sexually assaulting another child.
As expected, the rapist's future and "good family" privilege strikes again (systemic?): Judicial industry gives convicted serial rapist Matthew McKnight everything his defence asked for. Disgusting. Horrifying. He'll likely be out in 2 years or less, free to rape again and again and again. "I'm saddened for the victims of McKnight who also became victims of Justice Sulyma."
Caveman Canada's misogynistic law & politics enables rape, yet again. Message to victims? Shut-up! Ontario drops appeal of Justice Beaudouin's aquittals of Paul Batchelor, accused serial rapist; Ontario court grants him bail while he awaits trial on 9 new separate counts of sexual assault. What will Quebec court do?
Gillian Hnatiw, Canadian lawyer, female: "Fundamentally, the law is about power – who has it, who gets it, and how they are allowed to wield it. … Yet evidence of misogyny remains all around us. Lest anyone forget, there is a self-confessed sexual predator in the White House. … In Canada, we're not faring a whole lot better…. All of our political leaders are men."
Why wasn't Nova Scotia legal profession's most infamous sexual predator and Premier, Gerald Regan, disbarred? Simple: 1) He was a man in Caveman Canada; 2) He was a lawyer in Caveman Canada; 3) He was in a position of power in Caveman Canada; 4) "Justice" is not available for raped women (or the environment) in Caveman Canada, just expensive lawyers.
How many Canadian women and children must endure rape and or physical abuse and sexually transmitted diseases to keep the oil patch rolling?
Time to Boycott Rape Culture Alberta! X-Site ('Excite') Energy Ltd. decal depicting rape of Greta Thunberg printed, distributed *without her consent,* posted to X-Site's Facebook, Instagram; denied after public outrage; next a feeble apology. Canada's oil patch collared RCMP, as expected, say the decal is acceptable. Gotta let the oil boys satisfy their penis' wants, no matter how abusive or violent, to keep profits rolling in for the rich.
Megan Brown: "This is how abuse of power works."
"When judges don't know the meaning of rape, there is little hope of justice" never mind that some (one is too many) are racist misogynistic bigoted troglodytes in society's "Upside Down of Patriarchy."
Bullying Canadian Caveman seeks judicial review to stay on the bench. Ex-Alberta-judge, Donald Norheim, appointed to the bench 27 years ago, seeks judicial review of losing his job because of his "completely inappropriate" beliefs, behaviours involving his views on Indigenous people and women, notably victims of domestic and sexual assault.
"It's the judges!" enabling rape and murder of women. No kidding. In Canada too.
Know my Name. A Memoir. Chanel Miller. Horrific Sexual Assault. "Rape is rape." Another Judge Protecting the Rapist. Magnificent Courage. Magnificent Writing.
Non-Disclosure Agreements "are, indeed, an ugly instrument."
"But there was nothing I could do, though. I was just a little kid." $11-million lawsuit says Alberta foster care system failed to stop horrific abuse: Convicted sex offender allowed to live with minors while in a position of trust
"Unf*ck the system." Alberta's Neanderthal "Justice" system assaults sexual assault victims. "The judge in this troubling case was none other than former Deputy Justice Minister Ray Bodnarek, a PC loyalist appointed as a judge by former PC Justice Minister Jonathan Denis who himself resigned under troubling allegations of domestic violence." Commenter: "So who exactly is the crown protecting by blocking the publication of the victim's name?" Another commenter: "My guess…..the 'system'. It stinks and it's all because of the judges & lawyers."
CRIME Child-sex tourism continues to rise in Canada and abroad: two year study. "In Canada, indigenous women and children are especially vulnerable and are often moved around to be exploited near oil rigs"
Cornwall, Canada: Pedophilia victims given large settlements to get rid of their lawsuits, including 16 against Catholic Church, in all possibly totaling $70-100 Million with some individuals getting less than $20,000. "The Inquiry found the Catholic Church, police, the Ontario government and the legal system all failed to protect children from sexual predators."