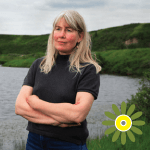 How many hundreds of lawyers helped enable and cover-up the catholic church's crimes (and those by other churches enabling rape/pedophilia) over the decades and for how much money?
How many of theses lawyers were/are pedophiles/rapists? Have any been disbarred?
And how many lawyers helped/help cover-up crimes by the oil & gas industry and illegal frac'ers like Ovintiv/Encana/Cenovus (spawned after Ernst lawsuit filed)?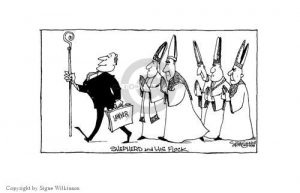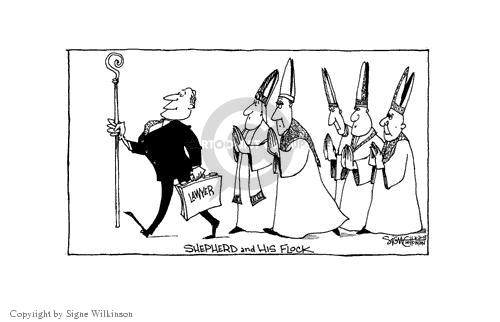 …
What do you consider your most important accomplishments as Attorney General?
I'd have to say, first and foremost, exposing the corruption in the Roman Catholic Church. That led to hundreds of predator priests abusing thousands of children in a conspiracy and cover-up that went from the Pennsylvania diocese all the way to the Vatican. That work we did not only gave survivors their voice back, and shared their truth, but led to a global reckoning — where the Pope acknowledged the truth of what we uncovered. Where the 22 state attorneys general launched investigations modeled after ours. And where the Pope convened a global summit to deal with these issues, of child sexual abuse within the Roman Catholic Church. I'm very proud of my team and our office for that work.
To name another, the work we did to finally resolve what had really become a crisis between Highmark and UPMC. It was literally days away from leaving two million Western Pennsylvanians without access to their doctors and their hospitals and their preferred coverage. I think three governors, five or six attorney generals, tried to resolve that over a decade, and we finally resolved it.
I think the work that we've done over the past four years to defend people's rights, no matter what they look like, where they come from, who they love or who they pray to, or who they vote for. That's been an essential theme in the work that we've done. I'm very proud of the many cases that we've brought and won to defend people's rights, from women's reproductive rights to LGBTQ rights, to protecting our planet and our state constitutional right to clean air and clean water.
…
Can the fracking industry be regulated in Pennsylvania to protect citizens' health? Why is this so difficult?
We are in the midst of an ongoing massive investigation of the fracking industry here in Pennsylvania. I can't comment on what will come in the future, but I can tell you that through the criminal charges that we've already brought against multiple fracking companies — some of which they've already plead to — and the grand jury report which made recommendations to change the laws here in Pennsylvania to help better protect our communities.
I believe this is an important issue to focus on, and I will. Our state Constitution guarantees, under Article 1, Section 27, Pennsylvanians the right to clean air and pure water. I take that constitutional right very seriously. If anyone undermines that constitutional right, whether a fracking company or someone else, we're going to hold them accountable.
The catholic church is losing its mothers [it's about time!] 3:14 Min.
"And the cover-up reaches to the very top."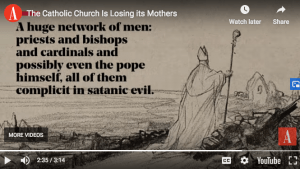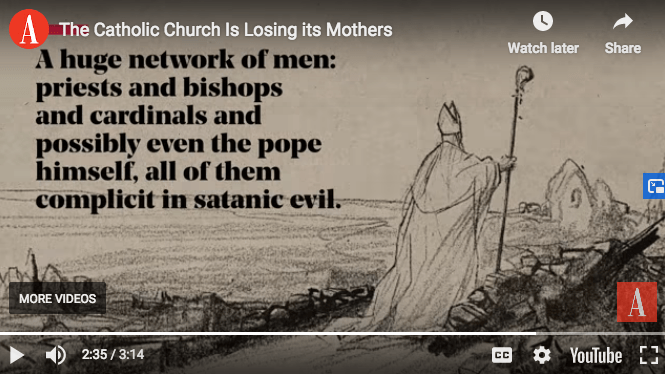 How many more decades must we endure these horrific crimes by religious authorities and their lawyers?

Refer also to:
AG Josh Shapiro criminally charges two more drilling companies, both deliberately hid a spill ("is just the nature of the beast" was the excuse), face five violations of PA's Clean Stream Law. Will Encana/Ovintiv 'n CAPP allow an AG like Josh Shapiro in Canada?
DEP data shows bankrupt Chesapeake drilling new wells; Did Chesapeake file for bankruptcy to avoid paying outstanding royalties owed and avoid paying fines for criminal charges possibly up AG Josh Shapiro's courageous sleeves? The company's timing is suspect.
The Ballad of Josh Shapiro (Pennsylvania's courageous Attorney General taking on health-harming, water-contaminating frac'ers)
Cabot Oil and Gas gets frac'd! Pennsylvania AG Shapiro files 15 criminal charges, including 9 felonies, against Cabot for failing to fix gas wells that leaked methane over 9 square miles into 18 Dimock residential water supplies. "The Grand Jury presentments prove that Cabot took shortcuts that broke the law, and damaged our environment — harming our water supply and public health,"
After Pennsylvania AG Shapiro's 2 year investigation, frac'er Range Resources pleads "no contest" to environmental crimes, gets tiny slap ($50,000 in fines & $100,000 donation to an NGO to make the criminal look good).
PA Attorney General Josh Shapiro expending significant investigave resources in pursuit of more than 12 criminal cases involving frac'ing: "some will result in criminal charges in the near future." Any uncorrupted Attorney Generals in Canada courageous enough to take on frac crimes by Encana (Ovintiv)?
Pennsylvania Attorney General Shapiro: Residents "have a state constitutional right to clean air and pure water." Frac'd residents with flaming methane contaminated water too?
Pennsylvania's criminal investigation of frac harm cover-upper DEP: AG Josh Shapiro seeking investigative grand jurors from seven counties. How does one get criminal investigation into Encana illegally frac'ing a community's drinking water aquifers with AER & Alberta govt covering it up, and bullying and shaming the harmed families?