Despicable! Law Society of Ontario *knowingly* licences convicted pedophiles, knowingly gives pedophiles protected easy access to children
"Law Society of Ontario taken over by 'right-wing, fundamentalist religious zealots?'" Taken over by the catholic church to better protect and feed its sex-crazed, child-abusing "celibate" priests? Do white privileged people think loading up on religious self-righteousness and the church will hide the law society's pedophilia? It's not working.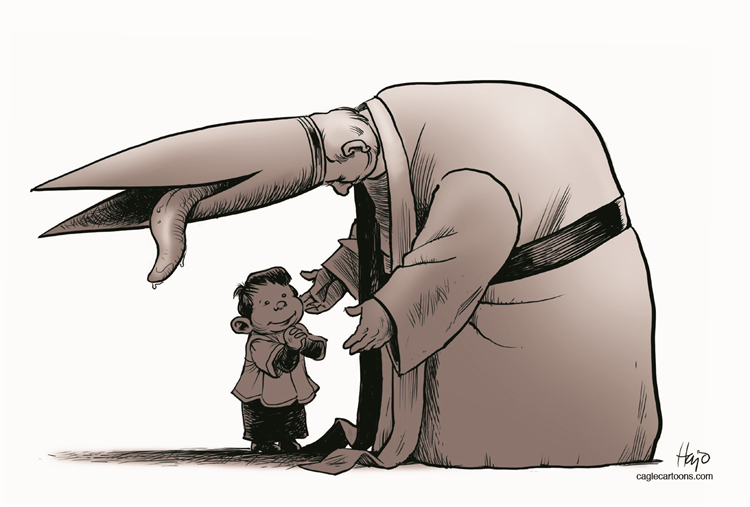 Law Society of Ontario a Pedophile Ring? Racism, misogyny *and* enabling sexual abuse of children? Ottawa lawyer, John David Coon, in custody for sex crimes against four-year old daughter of one of his clients. Law Society documents reveal they gave Coon licence to practise law despite knowing of his prior criminal conviction for sexually assaulting another child.
Is Rod MacLeod's ungagged legal victory against basilian pedophile priest why catholic/extreme right white lawyers took over Ontario's law society a year later? To keep vatican's Pedophile Ring & "Silent Shuffle" busy? Jury was blunt: "Put children in harm's way – grossly negligent. … Betrayal of trust with the community." Maybe time to put rape and pedophile enabling lawyers, judges and politicians in prison?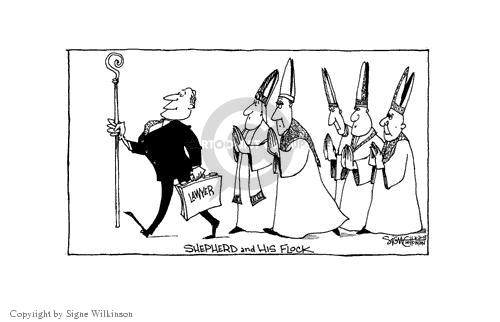 Is Canada "a pedophile's paradise?" Appeal court cuts child molester's 'unduly long and harsh' sentence (too short to begin with given the lasting harms inflicted to children!) in half.
Do you want fairness, equality, diversity, inclusion in Canada's legal profession? In 2019, 85% of the legal profession in USA is white and mostly male. No wonder so many sexual assault victims are re-victimized in court by judges and known convicted pedophiles are granted licence to practice law! No wonder our environment is underrepresented and unjustly served with vile demented gag orders.
"Unconscionably Unjust!" "Beyond the Pale!" Legal gag at it's most vile: Protecting known multimillionaire pedophile Epstein and entire network, aided & abetted by? Lawyers! "Non-prosecution deal" gave Epstein and his pedophile ring immunity from all federal charges. How many churches & law societies? Will lawyers & judges hammer out another humdinger of a gag to make sure the world never finds out?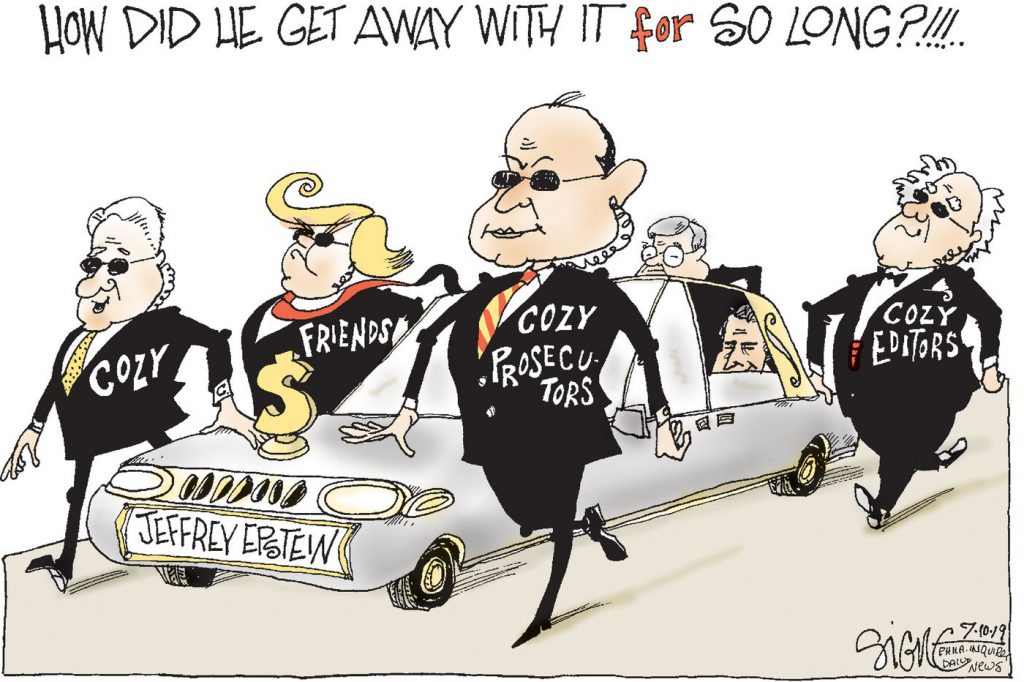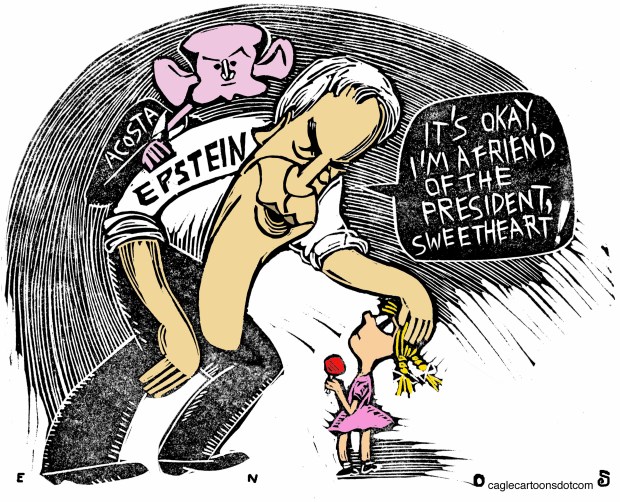 Over the legal industry top! Jeffrey Pagliuca, lawyer for Ghislaine Maxwell, asked judge presiding over her sex crimes case to impose a gag order on lawyers and more (the victims?). Wanna bet the judge grants the gag?
William Edward Miller Jr, a 51-year-old pedophile from Great Falls, Montana, is a repeat sex offender who was facing a wide range of child abuse charges from assaults on multiple different children, as well as a large volume of child abuse images that were found on his computer.
However, due to a plea agreement, Miller will only receive a deferred sentence of one year, which means that he will be on probation for a year, and if he completes the probation requirements he will not have to serve any time in prison. If for some reason he does violate probation, he would serve a maximum of one year in prison, in addition to whichever new charges he received.
Miller was initially charged with over 60 counts of child sex abuse when he was arrested last year after a 14-year-old girl accused him of raping her. The girl also said that Miller allowed an 11-year-old boy to rape her while he watched. He then faced additional charges after police searched his phone and laptop to find more evidence of child abuse. They also found footage of animals being sexually abused.
Police had received a warrant to search his home after Miller called people from jail asking them to destroy evidence he left behind, according to the Great Falls Tribune. Police were tipped off about the images on his devices after he called a friend from prison and asked them to destroy his phone and computer. There was also evidence of Miller sexually abusing underage teens among the footage.
For some reason that is not entirely clear, the vast majority of charges against Miller ended up being dismissed. Miller ultimately pleaded guilty to one count of felony sexual abuse of children and one count of misdemeanor unsworn falsification to authorities but evaded the other charges.
One of the minors who Miller can be seen abusing in the videos is now 19-years-old and is married to him. The girl reportedly pleaded with the judge to release Miller and insisted that she was not abused or manipulated in any way. She also claims that photos of her that were found in Miller's home were taken by herself because she was trying to overcome confidence issues about her body.
Cascade County District Judge Elizabeth Best said during sentencing that the charges against Miller were loaded and that there was not enough evidence against him.
"I think it's really easy and it's easy for courts, from the bench, to use these offenses as an opportunity to grandstand and to make statements for the newspaper and TV. They're very, very loaded charges. They're very difficult charges to defend against," she said.

So, why didn't she do something accountable and responsible, instead of enabling the criminal?

Miller was ordered to go through sex offender treatment, but as a condition of the deferred sentence, he will be able to have the child abuse charges wiped from his record if he stays out of trouble for the next year, and he will also be able to have himself removed from the sex offender registry.
(NEW YORK POST) — A Georgia pedophile sentenced to 1,000 years in prison was let out on parole following an appeals court ruling, prompting the district attorney to lament that he was "powerless to stop it."
Peter Mallory was arrested and charged with possession of child pornography, tampering with evidence and invasion of privacy in 2011. At his sentencing in 2012, a circuit judge called him "probably the most prolific collector of child pornography in the entire world," according to the Atlanta Journal-Constitution.
But an appeals court ruled in May that the sentence Mallory served was appropriate, and he was released three weeks later, on May 27.
Before his arrest, Mallory served as a county commissioner and owned an independent television station based on the campus of West Georgia Technical College.
When police began detecting downloads of child porn on the campus, they originally suspected it was the work of a student, according to WSB-TV 2 in Atlanta. But when the station was raided, investigators found more than 26,000 files of child pornography on Mallory's computer.
"The evidence demonstrated that Mallory knowingly and intentionally sought out, gathered, downloaded and saved these images and videos of children being raped, tortured and sexually exploited," said District Attorney Herb Cranford in a press release.
"In the current digital age, no amount of supervision can stop a compulsive sexual deviant like Mallory from seeking out the most heinous images and videos of small children being sexually abused."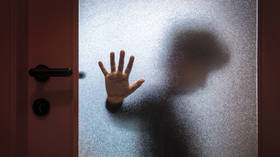 © Getty Images
Berlin authorities orchestrated a crackpot scheme to place foster children into the care of known pedophiles, a new report says. Dreamed up by an infamous pederasty advocate and supported by politicians, it only ended recently.
Berlin's Green Party called on Tuesday for an investigation into a massive child abuse scandal that saw foster children placed into the care of pedophiles for more than 30 years – all the way up to 2003. According to a new report published on Monday, the city's educational authorities and Senate knew what was taking place, and the practice was "accepted, supported, [and] defended" by left-wing politicians and academics throughout the 1970s, 80s and 90s.
"There were and are networks," Green politician Marianne Burkert-Eulitz told the Berliner Zeitung on Tuesday, calling on the left-wing SPD and FDP parties to own up to their responsibility for the scandal.
Pedophile allegations against MPs 'should have rung alarm bells in govt' but senior figures turned a blind eye – inquiry
Burkert-Eulitz and her party colleagues likely know a thing or two about opening up. The party's predecessor, the Alternative List, was a clearinghouse for lunatic liberationist ideologies in the 1970s and 80s. At the party's convention in 1985, a splinter group calling itself 'Gays and Pederasts' demanded the legalization of adult/child sex. The Greens have spent nearly a decade repudiating this sordid slice of their history, but according to Monday's report, their activity was just the tip of the iceberg.
House of horrors
Fritz H. was a convicted pedophile who lived alone in West Berlin. Despite his criminal record, the city's youth welfare authorities repeatedly placed children in his care. The first arrived in the early 1970s, with the last leaving in 2003. The children, some as young as six or seven, suffered unspeakable horrors, with at least nine raped and abused, and one disabled boy dying in Fritz's care.
Two of Fritz's victims have sued the state for their trauma, but the Berlin Senate – where the SPD still governs as part of a coalition – has thus far denied them a trial, arguing that the statute of limitations has expired on Fritz's alleged abuse.
Fritz was not the only pedophile who was, literally, gifted vulnerable children by Berlin authorities. The report – compiled by researchers at Hildesheim University after Fritz's two victims initially came forward – discovered that at least three pedophiles were given children to look after, while a network of high-ranking members of the Max Planck Institute, Berlin's Free University, and the Odenwald School in Hesse – where children were sexually abused for decades – oversaw the program.
At least 3,000 children fell victim to sex abuse at hands of French Catholic Church
The scheme was described by the researchers as a "network across educational institutions," and a ring with tentacles beyond Berlin.
The exact number of victims is still unknown, and many files relating to the network remain classified by city and state authorities, but the researchers say that social services allowed pedophiles to prey with impunity "throughout the whole of Germany."
The depraved doctor
At the core of the scandal is Helmut Kentler, a psychologist whose Pedagogical Center in Berlin was tasked with placing the children into care. Kentler's institution was supported in the late 1960s by Mayor Willy Brandt, and answered to school and education senator Carl-Heinz Evers, youth and sport senator Kurt Neubauer, and labor and social affairs senator Kurt Exner. All are members of the SPD, and Brandt would later go on to become Chancellor of Germany, as the first children arrived at Fritz's house.
In letters to the Senate, Kentler vouched for Fritz as an "expert" in childcare. He would also regularly visit the children in the care of Fritz and other pedophiles.
Kentler can hardly be accused of misleading the politicians who trusted him. The psychologist was an open advocate of "pedosexuality," who spent his entire professional career arguing for the normalization of sex with children. Pedophilia, he declared in 1999, "can have a very positive effect on a boy's personality development." In a 1970 book entitled 'Sex Education,' he argued that parents have a responsibility to satisfy their children's "sexual needs."
Moreover, Kentler knew that his pedophile foster fathers would likely have "a sexual relationship" with the children he sent them, explicitly stating this in a report to the senate. He further defended this horror in a hearing held by the liberal FDP party in 1981, saying that the fathers endured the "idiotic boys" because they "fell in love with them." His statement went unquestioned by the liberals.
The 'Sexual Revolution' of the 1960s saw academics across the western world challenge the staid social norms of the time. However, the era of free love and women's liberation also birthed some truly degenerate ideas, such as Kentler's. The politicians who supported Kentler and his institution could have pressed the brakes at any time. Instead, as the Hildesheim University report describes in horrific detail, they aided, abetted and defended his worst excesses.
Both Kentler and Fritz – as well as the politicians who supported them – are now dead. Files detailing the full extent of the abuse – said by Burkert-Eulitz to number in the thousands – are still under lock and key in the Berlin education administration's archive. The Green lawmaker demanded on Tuesday that they be released, and that the abuse scandal be made public in all its depravity.
"Our lives have been ruined," a 40-year-old survivor of Fritz' abuse told DW this week. "You can never really get over it," another added.
Kentler, on the other hand, was unrepentant. In a report to the senate's family and youth department in 1988, he described the twisted trial as "a complete success."
A few of the comments:
Hanonymouse 17 June, 2020
"You never really get over it" — I can confirm this for myself. 2 suicide attempts and a good 4 years of therapy, thanks to that employee of my grandfathers'. My only comfort is I snitched on him when he was playing with himself in front of my crying 3 year old cousin in the garage. He was caught in the act and severely beaten by my dad and grandpa. But the damage to me was done months earlier…
BeforeHeaven 17 June, 2020
Let's be more realistic ! Pedophiles in the government, created defense institutions for orphaned children and set pedophiles to manage these institutions. These institutions selected children and gave them to pedophile parents. In other words, using the power given by the people, the state itself created a supply network for fresh meat to predatory pedophiles. How should us as the People react to this???
Sue Brown 17 June, 2020
It has been going on for centuries and still goes on today in all of our governments, houses of worship, schools, etc. That is why everyone of the elitists is fighting to keep the secrets hidden from the public. A sick society for sure!
Greenbogie 17 June, 2020
Pedo's need stringing up.
Now matter where they are found.
Because there is no cure.

Wilfred134 to Greenbogie 17 June, 2020
Good idea, then we no longer have anyone left to rule the world, we can start again

Pedophile and rape enabling authorities are alive and well in Canada too:
"But there was nothing I could do, though. I was just a little kid." $11-million lawsuit says Alberta foster care system failed to stop horrific abuse: Convicted sex offender allowed to live with minors while in a position of trust
Caveman Canada's misogynistic law & politics enables rape, yet again. Message to victims? Shut-up!

After the endless rapes and assaults (I was sent to live with a known pedophile) that happened to me by the time I was nine, I shrank from life. I have not lived since, I instead learned to survive, hellish day and night after hellish day and night, hellish year by hellish year. The smells, the rips, the blood, the semen, the nightmares and horrifying memories, the physical damages to my body never fade, they just get worse as my life passes me by. I find it soul destroying to see cowardly filthy-minded judges, prosecutors, police, politicians, priests, pope after pope, teachers, management, others in positions of power etc protecting and enabling rapists and pedophiles while trivializing victims … as if we were carcasses.