Judges are hatched from lawyers and are too often appointed to power by misogynistic and or abusive politicians. As long as dirty judges remain on the bench, abusive lawyers, and others in positions of authority (eg priests, police, etc) will keep assaulting, harassing and raping women and children. Why would they change, if judges don't?
Investigation finds one of Australia's most powerful men, "Sex Pest" former high court judge, Dyson Heydon, sexually harassed judicial clerks and women lawyers – WHILE HE WAS TOP JUDGE!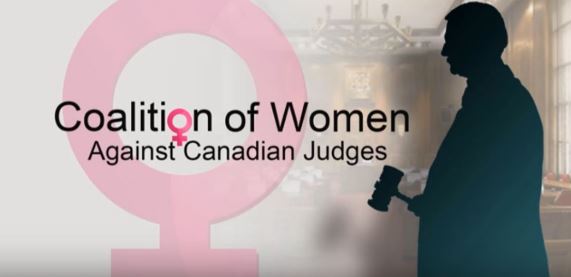 All around the world, judges (lawyers) are enabling rape of women (and children):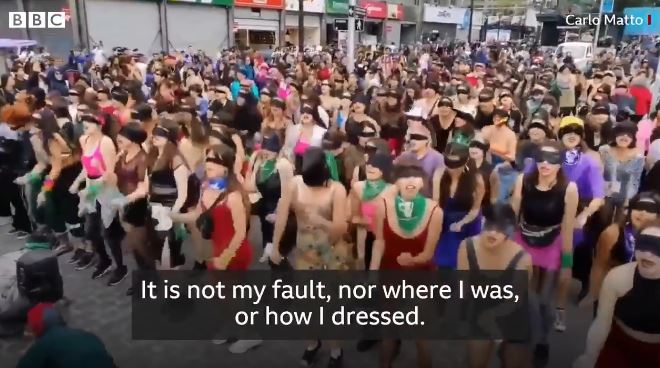 How many Canadian lawyers have raped women?
How many Canadian lawyers have raped children?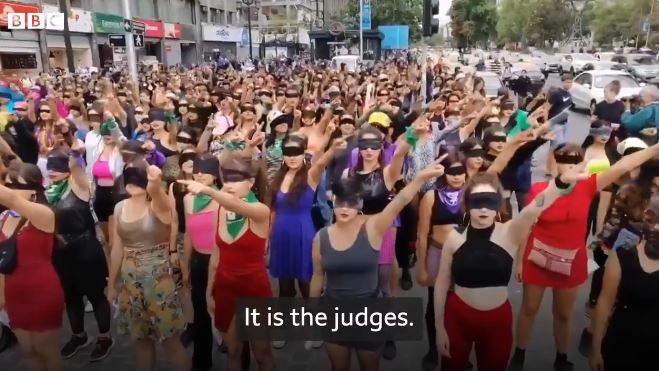 How many Canadian judges have raped women?
How many Canadian judges have raped children?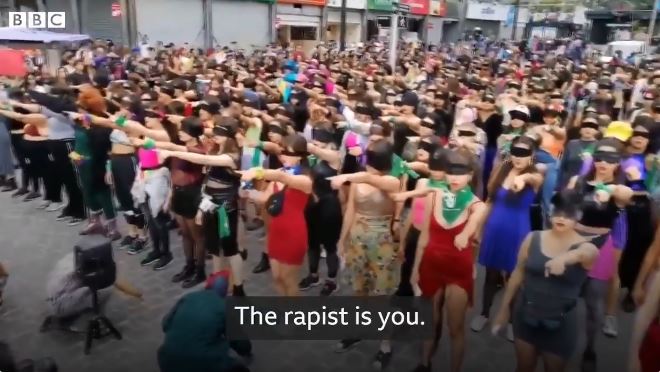 Joke below sent to Ernst by the Irish after finding out Klippensteins Law firm quit her lawsuit, and cruelly dragged out for nearly a year giving Ernst her website, trust account funds (about $40,000.00), final accounting (still not rec'd) and case files (still not rec'd), likely to benefit the defendants and punish Ernst for refusing to bow down to Murray Klippenstein's push to let him "wind down" her lawsuit, which she told him since 2007 she would never do:
What do you call 100 lawyers chained together at the bottom of the sea?
A good start!
Comment to the Globe and Mail piece by camcon:
Why did the research scientist enlist lawyers to be part of their experiments?
Ans.: Because there are some things rats won't do.
Everyone turns to lawyers for #MeToo advice, but the legal community needs its own reckoning by Elaine Craig and Jocelyn Downie, Dec 23, 2019, The Globe and Mail
Elaine Craig is an associate professor at the Schulich School of Law at Dalhousie. Jocelyn Downie is the school's James S. Palmer Chair in Public Policy and Law
The legal profession must change the way it responds to sexual misconduct within its own ranks. The culture of the profession – with its social power, history of elitism and male dominance – makes it harder for women to speak out and easier for men to stay silent.
Take the example of Gerald Regan, perhaps the Nova Scotia legal profession's most infamous sexual predator. More than three dozen women – babysitters, family friends, dates, secretaries, a journalist and a legislative page – came forward alleging that the former premier violated their sexual integrity over the course of 40 years. These women reported detailed, and often similar, experiences of sexual harassment and sexual assault.
Did a single lawyer report the open secret of Mr. Regan's alleged sexual misconduct to the law society over the course of his six decades as a lawyer? Did the law society ever investigate? We know of no record of reports or investigations.
Instead, in 2006, Mr. Regan was celebrated. The province's law society awarded him a "special gold pin" and a certificate for having been a member of the Nova Scotia bar for 50 years. It feted him again at a reception in 2015.
Why wasn't he disbarred, instead of celebrated?
Some argue that Mr. Regan was acquitted of eight charges of rape and other sexual offences, but the evidence from dozens of other women was not before the jury and charges involving numerous other women were, according to the Supreme Court of Canada, wrongly stayed. The profession had a duty to respond through its own processes to Mr. Regan's sexual misconduct.
Two days after Mr. Regan died, Nov. 26, 2019, media reported that Eric Durnford, another long-standing member of the legal profession in Nova Scotia, was given a "consensual reprimand" for numerous acts of sexual harassment and sexual discrimination toward multiple women between 2010 and 2018. Three female lawyers and one legal assistant left their jobs, in part because of his misconduct.
Apparently Mr. Durnford's sexual misconduct in the workplace was a known phenomenon at his law firms. He was warned or "internally disciplined" on five separate occasions between 2011 and 2017 because of the pornography in his office or his "inappropriateness and unprofessionalism" toward women. He began receiving counselling "to obtain insight regarding proper boundaries in his interactions with women" in 2015. Yet, the misconduct continued.
Lawyers were aware of Mr. Durnfurd's sexually harassing and discriminatory behaviour for years. Why was he permitted to continue like this until retirement age? [See the four answers in headline of this post.]
That both of these men retained the honorific "Queen's Counsel" designation that follows their names – even after the revelation of their sexual misconduct – also illustrates a cultural failing in the legal profession. [that is occurring too often across Canada, because of the four reasons in the headline of this post]
A professional culture that tolerates, even celebrates, men who engage in harmful sexual behaviour makes it almost impossible for women to speak out about their experiences. Law societies need to be part of the solution, not part of the problem. [Pfffft. That'll never happen. Law societies, like the self-serving clubs for professional engineers and geologists (eg APEGA in Alberta) protect their dirty own. Take a good look at what's been happening at the Law Society of Ontario, where progress is going backwards fast.]
Law societies permit, but do not require, their members to report known sexual misconduct by other lawyers. The Codes of Conduct for lawyers state that "A lawyer must not sexually harass any person" and notes that "A lawyer has a special responsibility to respect the requirements of human rights laws in Canada." This approach is not enough.
Law societies need to change their rules to require lawyers to report other lawyers whom they have reasonable grounds to believe have engaged in sexual harassment or sexual assault. [Oh dear oh dear! Judges in Canada will never allow that! They might end up disbarred from the bench!] Lawyers who are the victims of another lawyer's sexual misconduct should not be required to report. Third-party reporting should anonymize the name of the victim, unless they request otherwise. Lawyers can't report privileged information.
But, otherwise, lawyers should be required to notify their law society of improper sexual behaviour rather than merely ignoring it, dealing with it internally or passing the problem forward to other firms by enabling lawyers to transfer [Copying "Silent Shuffles" by churches allowing thousands of abusive authorities to abscond with their law-violating penises!]. Law societies should discipline, not celebrate, those who engage in this misconduct.
A mandatory-reporting rule for professionals is not unprecedented. In Alberta, doctors must report unprofessional conduct. In Nova Scotia, doctors must report unethical behaviour. Lawyers across Canada are already required to report other types of unethical and unprofessional behaviour. Sexual harassment and sexual assault [MUST] should be added to this list.
Journalists, performing artists, chefs and others have turned to the legal profession for help, to push for a just response to their #MeToo and #TimesUp moments. When will the legal profession respond appropriately to sexual misconduct within its own ranks?
International law leaders echo Canadian concerns about sexual harassment, bias, Panel at Ontario Bar Association Momentum Summit gathers perspectives from Australia, U.S. and UK by Anita Balakrishnan, 10 Sep 2019, Law Times
Legal leaders in Australia, the United Kingdom and the United States are told the Canadian bar they are looking at legislative, regulatory and cultural changes to combat sexual harassment amid an "inflection point" in the profession.
"We are seeing a significant pushback from men, not just in the legal profession but across industries, having a higher level of discomfort working with women. Studies are coming out and showing an increasing number of men are saying they will no longer choose to mentor a young woman colleague or socialize after hours," said Hilarie Bass, a past president of the American Bar Association, who spoke at the Ontario Bar Association's Momentum Summit on Sept. 10.
"This could be a real problem for women's efforts on reaching higher promotion levels. [Of course, now the legal males are punishing women for saying NO to rape. Just like Ernst's lead lawyer, Murray Klippenstein is abusing to punish Ernst for not letting him bully her into caving to his wants with her lawsuit.] It has to be talked about within law firms. My initial reaction was, 'How silly, the standards of behaviour have not really changed.' But clearly male attorneys feel it may have changed . . . . to the extent that men have those concerns they are not going to articulate them, they are just going to make different decisions as to who will be on their teams."
The Momentum Summit, an initiative shaped by OBA Past President Lynne Vicars, focused on practical solutions to advance gender equality in the legal profession.
Ontario has had its own reckoning with the #MeToo movement, which has ferreted out a number of high-profile sexual harassment issues across industries.
There was a 50-per-cent uptick in the first half of 2018 in the total number of new individuals who contacted the Discrimination and Harassment Counsel for the Law Society of Ontario, the organization said in a report a year ago.
Another 2018 survey found that one in five current or recent articling students who completed the survey faced "comments or conduct" based on their gender, race, sexual orientation, citizenship, disability or other personal characteristics.
President of the Ontario Bar Association Colin Stevenson, who moderated the teleconference panel, also noted the rise of political populism alongside the #MeToo movement.
Christina Blacklaws, past president at the Law Society of England and Wales, said at the summit that the profession is increasingly looking at bystander training, to get onlookers at firms to blow the whistle when harassment occurs. [And lose their jobs? Instead of big shot male lawyers losing theirs! Typical cruel and unbalanced legal profession!]
"If something is happening to me, it may be very difficult for me to be able to do or say something. Somebody else who witnesses it should be the one, perhaps, to stand up," says Blacklaws. "Really important training for our profession, sadly."
Kate Eastman, chair of the Australian Bar Association Diversity and Inclusion Committee, said that while the country has had sexual harassment laws since the 1980s, new data collection revealed that offences have been on the rise among lawyers.
"What is about the nature of our profession — its structure and its culture — that permits this to occur? Addressing that culture won't be done by legislation. But it can be done by a combination of stronger professional conduct standards and acting on complaints of sexual harassment," Eastman said.
"When women leave the law because of sexual harassment, they never come back."
Pay equity is another issue facing law firms — one that has been helped by a "brilliant policy" in the UK that mandates large businesses must report their pay gap, said Blacklaws.
"What we have found that really works is to have policies in place which support equality — and public accountability for those policies," said Blacklaws. "Particularly at roundtables we held in North America, there was a real reluctance to ever talk about compensation publicly . . . . We have had equal pay legislation since 1970, for nearly 50 years. And I can absolutely guarantee that every day, law firms break that law, maybe unconsciously."
In Australia, a voluntary target system encouraged firms to give at least 30 per cent of briefs to women when awarding work to lawyers with one to 10 years of experience. For senior women, the goal was 20 per cent, said Eastman.
While senior women have only reached about 12 per cent of the briefs, Eastman also noted that even when the targets on numbers of briefs were met, sometimes the value of the work was uneven.
"When you have a big piece of litigation, we have an expression in Australia, and you may as well: the 'bet the company' barristers. So, who would you trust with the company? Inevitably, those briefs go to the senior men who have significant visibility and high reputation," says Eastman. "[The reporting and targets] have forced the decision making away from, 'We know him and he's a good guy,' to 'Who is actually the best person for the job, and where can we find the talent in the independent referral bar?' . . . . even though the men may have bristled a little that we were taking work away from them, practically we haven't found that to be the case at all."
The other panelists also acknowledged the problem of senior partners awarding work to "the people right in front of them," which can put women working remotely at a "double whammy" disadvantage.
"You can have all the lovely policies in the world. But if people, ie men, aren't taking parental leave, then you have got a cultural problem. They believe it's not ok to do that," said Blacklaws. "It's really vital that men, particularly senior men, take ownership and responsibility for sorting out this problem of not being able to retain and promote women."
Bass added that she's received feedback from U.S. women who leave the profession after "20 years of perceiving that they are paid less" and not advancing, despite billing more hours than some of their counterparts.
"Women are simply choosing to walk away from the profession, and saying, 'If I have to work this hard, I can be more successful in a true meritocracy and the legal profession does not qualify," Bass said. "Implicit bias is something most people assume they don't have. No one thinks they are biased in how they evaluate young lawyers. Yet study after study says the standards applied to women attorneys is different than the standard applied to men."
Bass said that with a generation of Baby Boomers approaching retirement and handing off their clients, U.S. managing partners are looking toward succession plans to shift the power dynamics.
"Proposing that [diversity-and gender-related data] would not be disclosed, and it will simply be consolidated with other firms' data, certainly helps. But keep in mind that data alone doesn't tell the whole story," Bass said. "We all know in law firms there are two factors that impact compensation: how much money you're bringing in on your time and which clients you control. To the extent that we can alter who gets credit for controlling clients, we can create a huge shift in who the most powerful lawyers will be in the next generation."
Refer also to:
Enabling sexual predators? Enabling Canadian judges revictimizing sexual assault victims? Enabling Canada's demented abusive legal system? Threatening sexual assault victims to keep silent? Galling, throw-women-back-into-the-cave statements to Criminal Lawyers' Association by Canada's Chief Justice Beverley McLachlin
"It's the judges!" enabling rape and murder of women. No kidding. In Canada too.
White, male lawyers should say 'no' to judicial appointments
"Law Society of Ontario taken over by 'right-wing, fundamentalist religious zealots?'" Taken over by the catholic church to better protect and feed its sex-crazed, child-abusing "celibate" priests? Do white privileged people think loading up on religious self-righteousness and the church will hide the law society's pedophilia? It's not working.
Law Society of Ontario a Pedophile Ring? Racism, misogyny *and* enabling sexual abuse of children? Ottawa lawyer, John David Coon, in custody for sex crimes against four-year old daughter of one of his clients. Law Society documents reveal they gave Coon licence to practise law despite knowing of his prior criminal conviction for sexually assaulting another child.
Would Justice Robert Beaudoin have let the rapist off if his daughter was one of the women raped? Ontario Crown serves Paul Batchelor notice of appeal, claims trial judge made errors. Errors or misogyny?
Bullying Canadian Caveman seeks judicial review to stay on the bench. Ex-Alberta-judge, Donald Norheim, appointed to the bench 27 years ago, seeks judicial review of losing his job because of his "completely inappropriate" beliefs, behaviours involving his views on Indigenous people and women, notably victims of domestic and sexual assault.
Canadian misogynistic "justice" ensures rapist paradise. Accused serial rapist Paul Batchelor, let off by Justice Beaudoin (elevated to the bench by Harper gov't), arrested after three new rape charges; now awaits trials involving nine women who don't know one another.
Know my Name. A Memoir. Chanel Miller. Horrific Sexual Assault. "Rape is rape." Another Judge Protecting the Rapist. Magnificent Courage. Magnificent Writing.
Do you want fairness, equality, diversity, inclusion in Canada's legal profession? In 2019, 85% of the legal profession in USA is white and mostly male. No wonder so many sexual assault victims are re-victimized in court by judges and known convicted pedophiles are granted licence to practice law! No wonder our environment is underrepresented and unjustly served with vile demented gag orders.
No wonder Canadian "justice" is so often misogynistic, racist &/or abusive. Looking in the mirror: Harassment in legal workplaces
How prevalent is racism (and misogyny) among Canadian lawyers & judges?
No wonder Canada's legal system slithers around in Hell: 'Knees together' ex-judge Robin Camp should be able to practise law again, his lawyer argues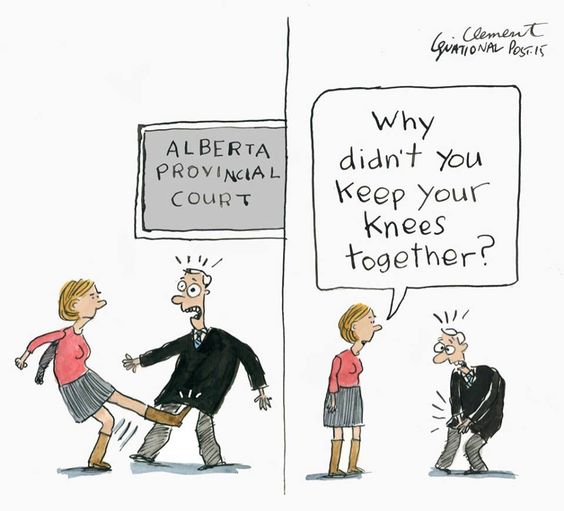 MUST WATCH! 'This Hour Has 22 Minutes' Sketch: "Judges: a danger to Canadian women"