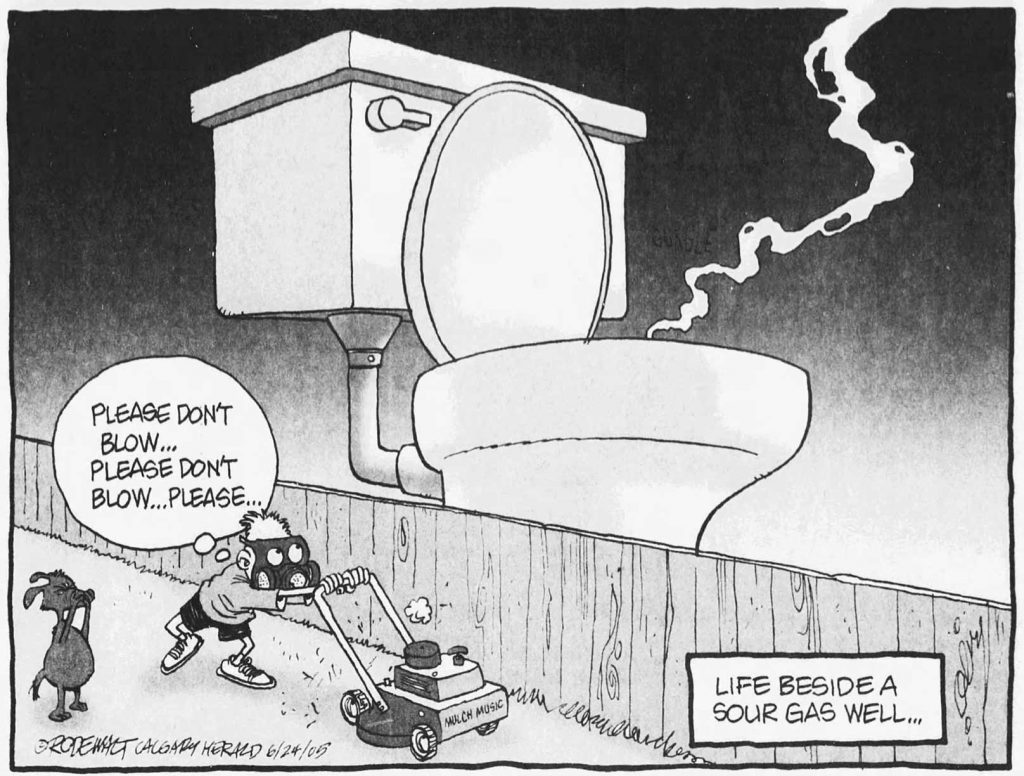 PIUCE COUPE — Ovintiv has confirmed to CJDC-TV News, that a sour gas leak from a wellhead near Riverside Road in Pouce Coupe occurred on Friday afternoon.
A witness who lives across the street from the wellhead says, the "jet engine roaring sound alerted me that something was off over there because the typical flaring flame was not present, just strong smelling clouds of steam-like gases drifting from the site."
Ovintiv says the leak was contained within an hour and nobody was injured as a result of the incident.

How does Encana/Ovintiv know that? Where are the neurological test results on all neighbouring residents and workers to prove the company is telling the truth? Sour gas damages the brain/nervous system even at very low concentrations. Anyone "smelling" Encana/Ovintiv's sour gas, will have suffered harm that will not be visible.

In an email sent to CJDC TV News, the BC Oil and Gas Commision said, "we were aware of the incident and Commission staff attended the site. We will be conducting a full review of the incident."
This is the second leak near Pouce Coupe, from a pipeline or wellhead that is owned by Ovintiv this year.

Refer also to:
1982 Alberta: Sour gas and sickness; Smelly smelly run-around. Regulators/Health authorities, then and now, lie to the harmed, coddle the polluters. Alberta's Pollution Solution: Discredit the poisoned; call them crazy.
1988: Nakoda Nation, Alberta: Engineer reported hundreds of drinking water wells contaminated with sour gas on Stoney Reserve west of Calgary. H2S is deadly, damages the brain even at low levels. AER blamed nature and if not nature, then bacteria. Same blame game polka after frac'ing contaminated drinking water wells with gas at Ponoka, Wetaskiwin, Spirit River, Rockyford, Rosebud, Redland, etc.
2010: Failure Investigation Report: Failure of Piping at EnCana Swan Wellsite A5-7-77-14 L W6M
The 22 November 2009 failure…was caused by internal erosion of the wall resulting from flowing fracture sand suspended in the gas stream. Leak detection and emergency isolation at the site did not achieve timely detection of the leak or control of the escaping gas. EnCana's integrity management program did not effectively mitigate the hazard of internal erosion.
2010: EnCana Corporation facing criminal charges but, lucky company let off with bribery.
2012: Encana Reaches Compensation Deal for Sour Gas Leak
2012: $250000 in community bribes following Encana deadly sour gas leak How many human brains permanently harmed for that tiddly pittance of money?
2013: B.C. school kids in danger, can suffer DNA damage illness from leaking sour gas several km away, yet B.C. allows wells within 100 m (~330 feet) of schools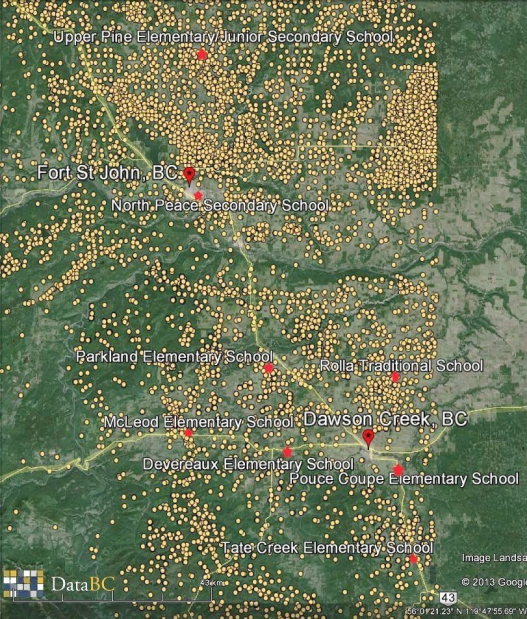 2014: B.C. horse breeder recounts fracking sour gas leak scare caused by Encana
2015: Why are Spectra Energy and the NEB lying about flaring deadly sour gas at Taylor, BC, claiming it poses no risk to the public?
2015: SPECIAL REPORT: Sour gas from oil wells a deadly problem in southeast Saskatchewan, Human and animal deaths linked to hydrogen sulphide emissions
2015: AER's EMERGENCY COMMAND CENTRE SET UP 2.5 HRS AWAY! DON'T AER COMMAND STAFF WANT TO DAMAGE THEIR BRAINS? Encana's Fox Creek blow out spewing 20,000,000,000 litres/day sour gas & condensate: Where's the regulator? Ex-Encana VP Gerard Protti = AER Chair; Ex-Encana Manager Mark Taylor = AER VP Industry Operations
2015: Encana says sour gas and condensate blowout at Fox Creek has been capped; AER compliance dashboard does not
2017: New Study: Sulfide-producing bacteria dominate hydraulically fractured shale oil & gas wells. "An estimated 70% of waterflooded reservoirs world-wide have soured."
2017: Whimps Extraordinaire! Ex-Encana VP (Gerard Protti) led AER taps Encana with $7,500 administrative penalty for major sour gas blowout at Fox Creek Alberta, Nothing for injecting 18 million litres of frac fluid into Rosebud's drinking water aquifers.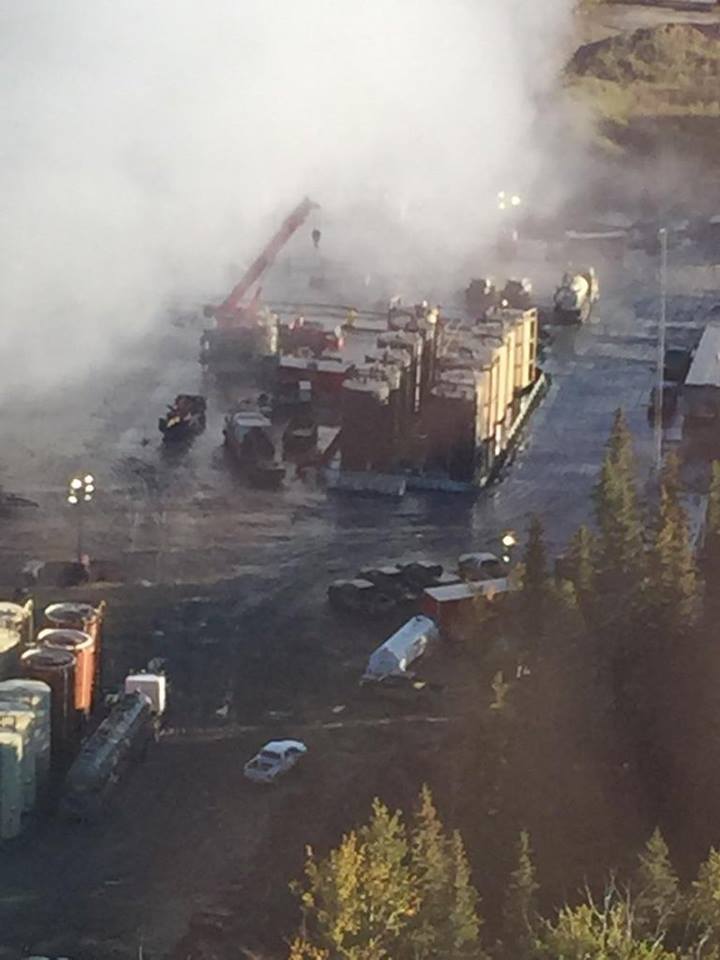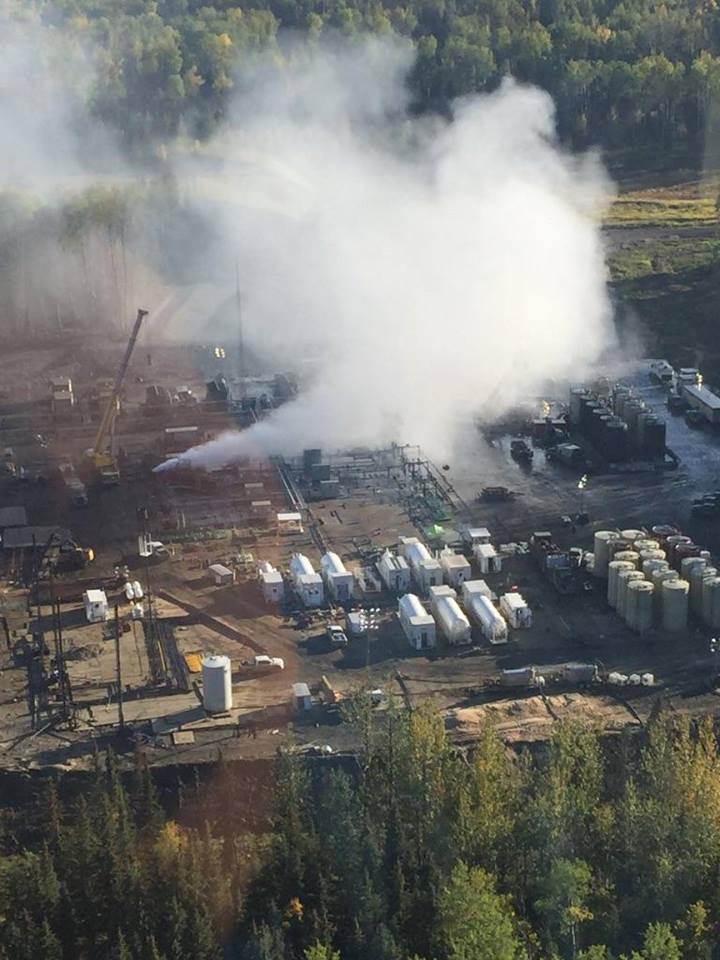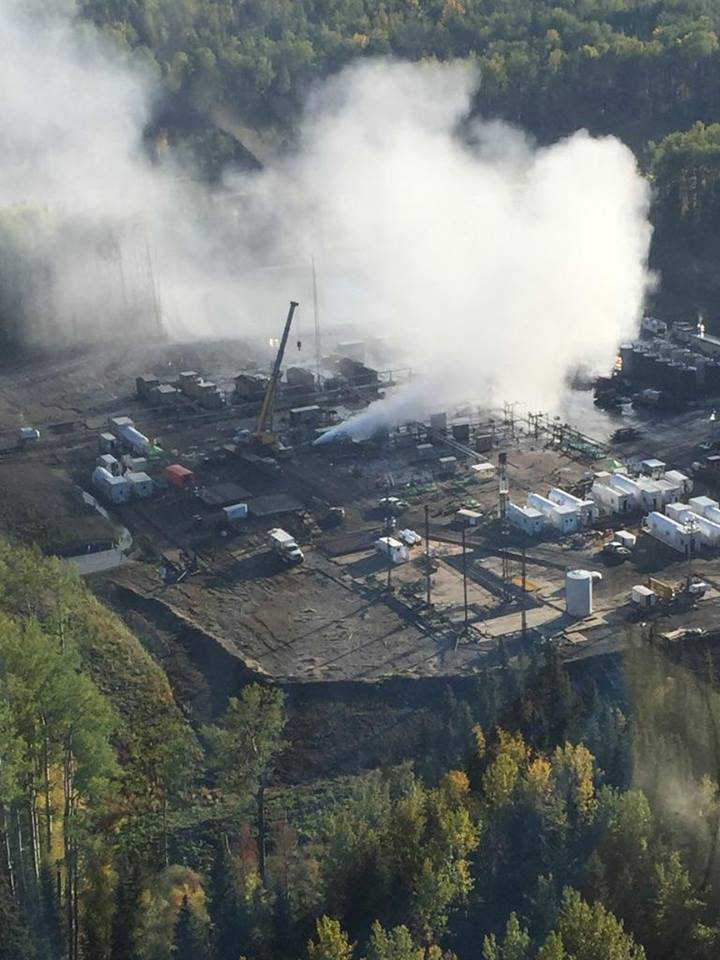 2019: Encana's Vexatious Sour Gas Frack Flaring near Grand Prairie, Alberta; After clip posted, Encana pulls a scrubby dubby, removes Emergency Response Plan from public access.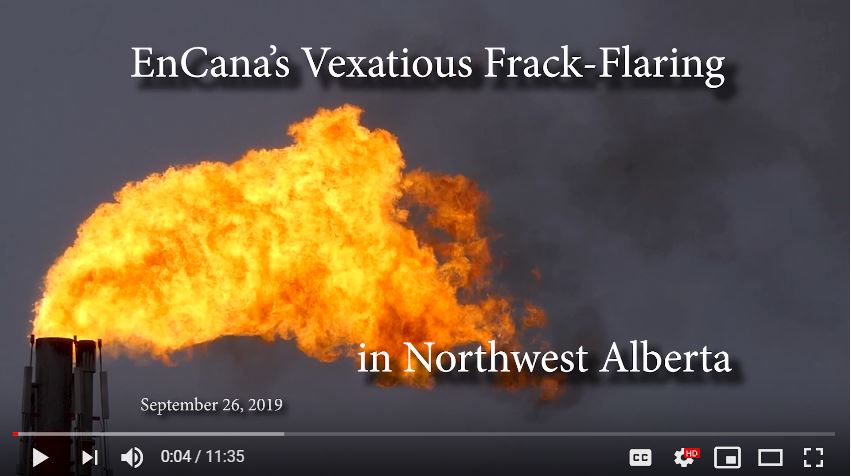 If ordinary citizens polluted like Encana/Ovintiv, we'd be in jail and or bankrupt from fines.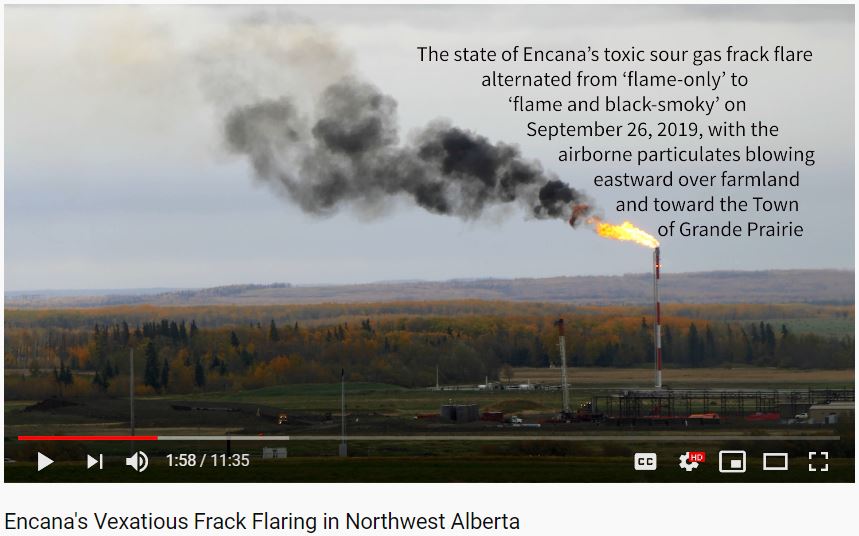 2021: A murder mystery: Who really killed Encana? Or is this a Gwyn Morgan Puff Piece? Best thing that could happen is the death of AEC/Encana/Cenovus/Ovintiv
2021: How many communities contaminated by industry's sour gas in BC, SK and AB will blow up like Wheatley? Wheatley (thermogenic corrosive) sour gas explosion injures 20, destroys two buildings, more, many families displaced. Still leaking, area remains at risk of more explosions like Hutchinson Kansas where two were killed in their home from industry's leaking gas migrating 7 miles. Chatham-Kent top administrator, Don Shropshire: "Our area has hundreds, if not thousands of abandoned gas wells. They stretch from Niagara Peninsula to Windsor." Also exploded from industry's gas 85 years ago. The community must be relocated. But, where?