2015: White, male lawyers should say 'no' to judicial appointments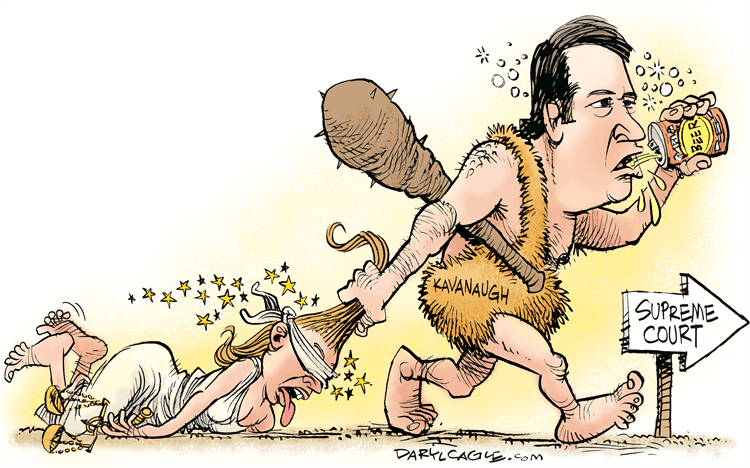 2016: CRIME Child-sex tourism continues to rise in Canada and abroad: two year study. "In Canada, indigenous women and children are especially vulnerable and are often moved around to be exploited near oil rigs"
2017: Alberta's Neanderthal "Justice" industry assaults sexual assault victims. "The judge in this troubling case was none other than former Deputy Justice Minister Ray Bodnarek, a PC loyalist appointed as a judge by former PC Justice Minister Jonathan Denis who himself resigned under troubling allegations of domestic violence."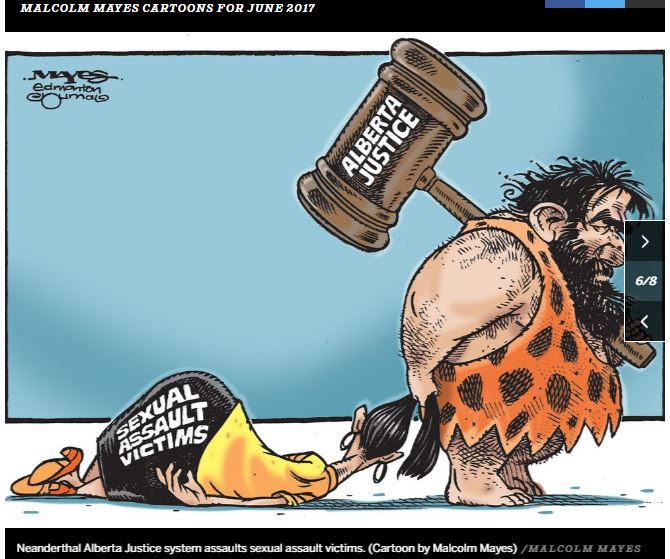 2018: No wonder Canada's legal system slithers around in Hell: 'Knees together' ex-judge Robin Camp should be able to practise law again, his lawyer argues
2019: Why wasn't Nova Scotia legal profession's most infamous sexual predator and Premier, Gerald Regan, disbarred? Simple: 1) He was a man in Caveman Canada; 2) He was a lawyer in Caveman Canada; 3) He was in a position of power in Caveman Canada; 4) "Justice" is not available for raped women (or the environment) in Caveman Canada, just expensive lawyers.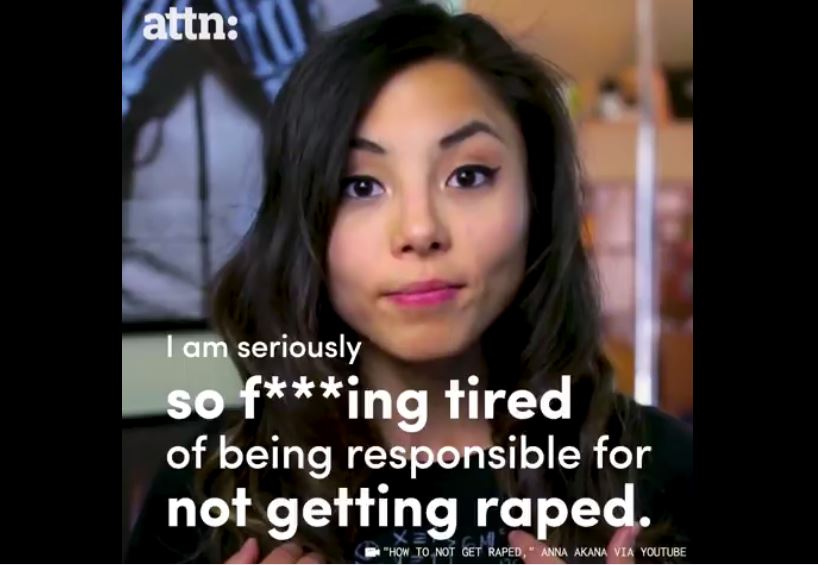 2019: How prevalent is racism (and misogyny) among Canadian lawyers & judges?
2019: Bullying Canadian Caveman seeks judicial review to stay on the bench. Ex-Alberta-judge, Donald Norheim, appointed to the bench 27 years ago, seeks judicial review of losing his job because of his "completely inappropriate" beliefs, behaviours involving his views on Indigenous people and women, notably victims of domestic and sexual assault.
2019: Know my Name. A Memoir. Chanel Miller. Horrific Sexual Assault. "Rape is rape." Another Judge Protecting the Rapist.
2019: "It's the judges!" enabling rape and murder of women. No kidding. In Canada too.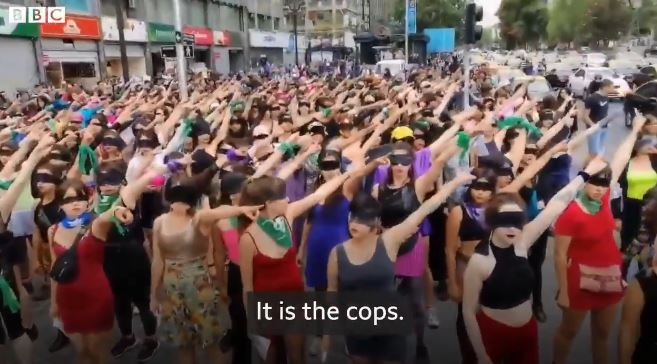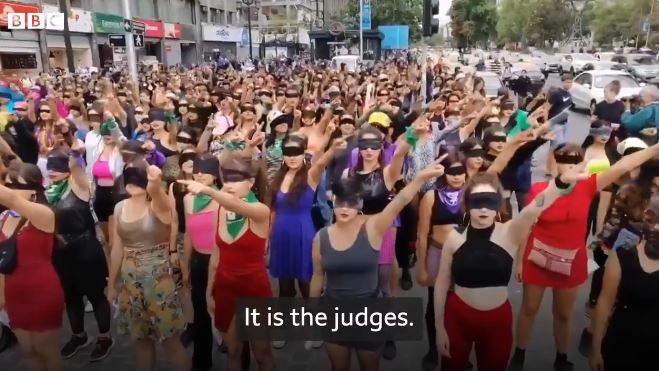 2019: Do you want fairness, equality, diversity, inclusion in Canada's legal profession? In 2019, 85% of the legal profession in USA is white and mostly male. No wonder so many sexual assault victims are re-victimized in court by judges and known convicted pedophiles are granted licence to practice law! No wonder our environment is underrepresented and unjustly served with vile demented gag orders.
2019: Remembering the Montreal Massacre, "an act of terror against women."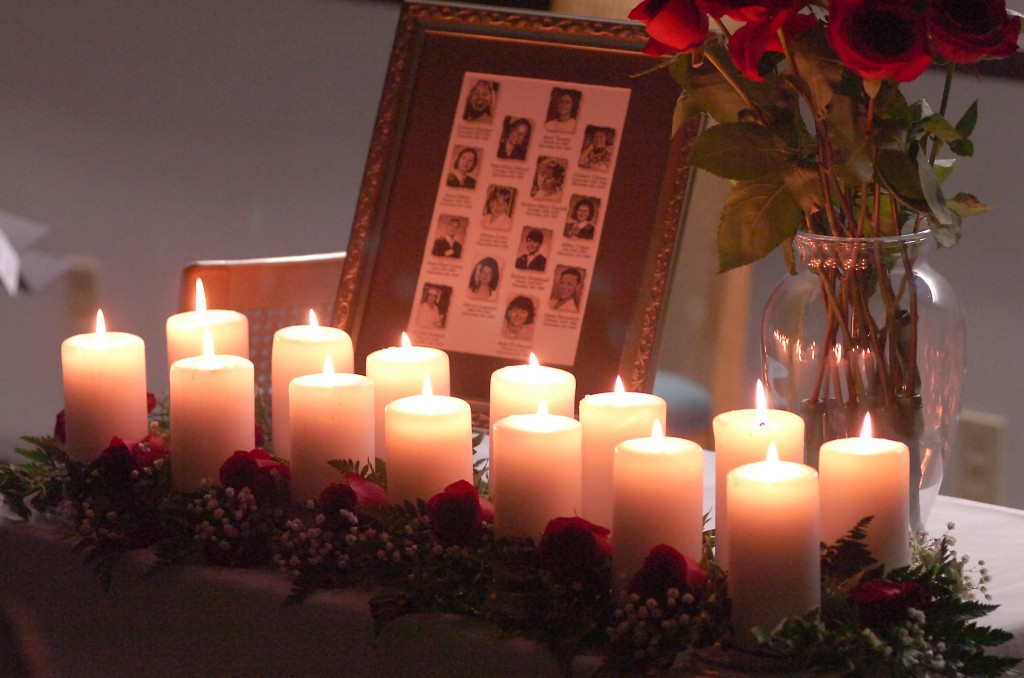 2020: Victim blaming and shaming must stop. So many rapists and pedophiles; too many judges enabling them. 'Un Violador en Tu Camino, The rapist is you!' Why a Chilean protest chant is being sung around the world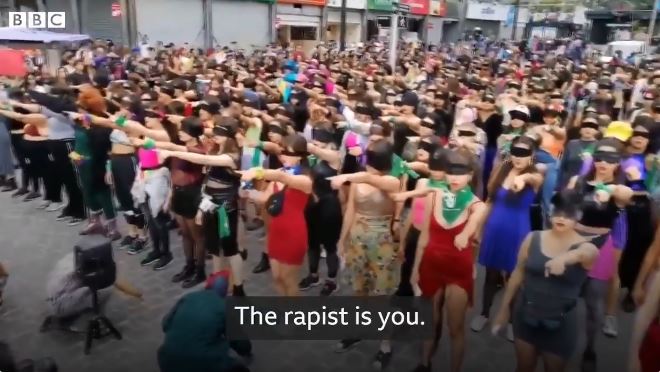 2019: No wonder Canadian "justice" is so often misogynistic, racist &/or abusive. Looking in the mirror: Harassment in legal workplaces
2020; how many Canadian women and children must endure rape and or physical abuse and sexually transmitted diseases to keep the oil patch rolling?
2020: "When judges don't know the meaning of rape, there is little hope of justice" never mind that some (one is too many) are racist misogynistic bigoted troglodytes in society's "Upside Down of Patriarchy."
2020: Gillian Hnatiw, Canadian lawyer, female: "Fundamentally, the law is about power – who has it, who gets it, and how they are allowed to wield it. … Yet evidence of misogyny remains all around us. Lest anyone forget, there is a self-confessed sexual predator in the White House. … In Canada, we're not faring a whole lot better…. All of our political leaders are men."
2020: Megan Brown: "This is how abuse of power works."
***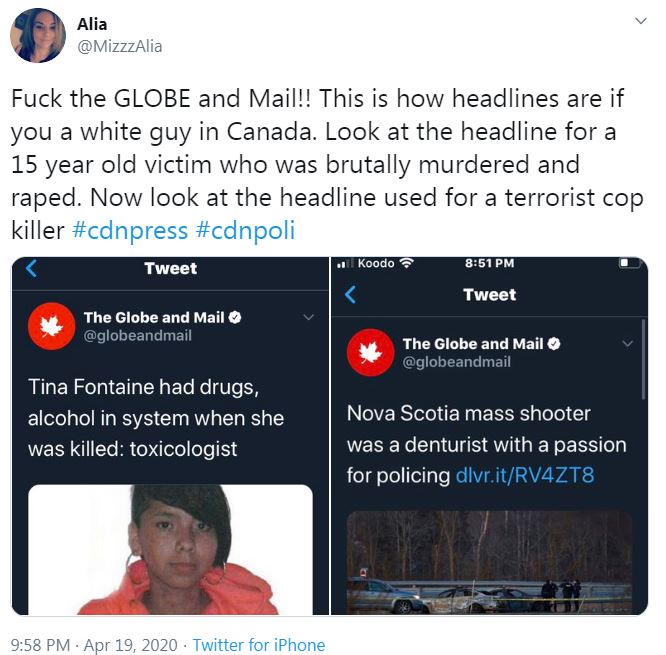 west woody@westwoody2003 Apr 20 Replying to@MizzzAlia and @WaytowichNeil
Globe and Mail is a paper for rich old white guys, it doesn't pretend to be objective or relevant to anyone else.
N.S. shooter handcuffed, assaulted his girlfriend before mass killing by Todd Battis Atlantic Bureau Chief, Ben Cousins and Ryan Flanagan, April 23, 2020, CTVNews.ca
Gabriel Wortman's girlfriend, who has not been identified, was badly beaten, but survived the assault. She hid in the woods for hours but emerged in the early hours and told police that Wortman was driving a car made to look like an RCMP cruiser and wearing an authentic uniform. …
"The individual knew exactly where he was going, knew exactly who he was encountering," he told CTV News Channel.
CTV News has also learned that the shooter may have been planning his attack for at least two years, back to when he posed as a former Mountie and tried to buy an old police cruiser from a collector in New Brunswick.
The collector, who is now in his 80s, refused to sell it to him. …
With files from CTV Atlantic and The Canadian Press
While the mainstream media has been quick to situate the deadly recent events that unfolded in Nova Scotia within the context of Canadian mass murders, no one seems to be drawing attention to the most prominent link connecting Canadian mass killings: all of the accused perpetrators have been men, and most of them have been white.
White men were responsible for or currently face charges for the mass murders at the École Polytechnique in 1989, Mayerthorpe in 2005, Moncton in 2014, Calgary in 2014, Québec City in 2017, Toronto in 2018 (a van attack) and Fredericton in 2019. Those in Vernon, B.C., in 1996, Edmonton in 2014, and Toronto in 2018 (the shooting in the city's Greektown neighbourhood) were perpetrated by racialized men.
Given this explicitly gendered pattern of perpetration, why don't we talk about these mass murders as male terrorism?
When speaking about the mass murder during his regular COVID-19 update on April 19, Prime Minister Justin Trudeau referred to the violence in Nova Scotia as "senseless" and proclaimed that "violence of any kind has no place in Canada."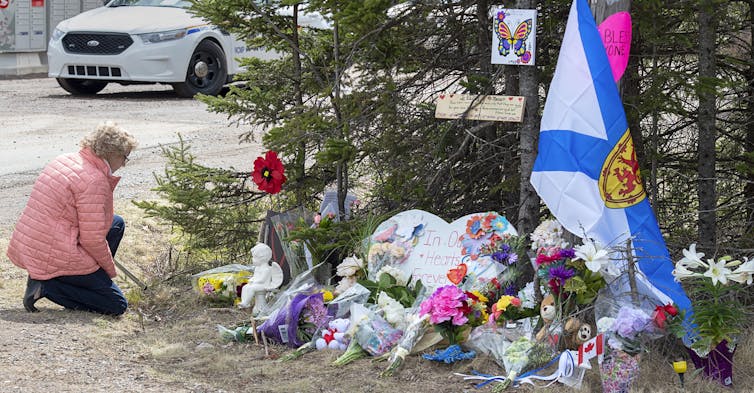 As a survivor of multiple forms of violence with more than 20 years of researching and responding to gender-based violence in my academic and professional career, I beg to differ.
Male-perpetrated violence underpins Canadian society and is by no means "senseless" — instead, it serves to reinforce patriarchy and male social domination. The mass shooting in Nova Scotia reportedly began with domestic abuse incident against a woman.
As long as we are unwilling to name, acknowledge and address male violence, the lives and well-being of people in Canada, especially women and children, are at risk.
The normalization of male violence
Regardless of specific motive, the fact that Canadian mass murders have been exclusively committed by men makes this violence explicitly gendered. This is male violence and, as such, must be linked to other forms of male violence and understood as gender-based violence.
While the term gender-based violence primarily implies violence on the basis of gender identity, gender presentation or perceived gender, it also encompasses patriarchy and violence perpetrated by men. In other words, regardless of specific motive, we need to consider these mass murders in relation to patriarchy and male social domination in Canada.
Patriarchy establishes what we refer to as "hegemonic masculinity" — the dominant social definition of what it means to be male, and violence is an essential part of this.
In fact, violence plays a fundamental role in securing male social dominance: because patriarchal domination is predicated on unfounded claims to male supremacy, violence serves to reinforce this illegitimate claim to social supremacy by force.
To be a dominant socially acceptable man, then, involves the use of violence and aggression and, from birth, males are socialized into this violent hegemonic masculinity. For example, in addition to action figures of superheroes who regularly use violence to "save" the world, my six-year-old son received two toy guns for Christmas last year.
Patriarchy normalizes this violence by ignoring, exonerating and enshrining the right of men to commit violence.
Think of all the times you've heard someone dismiss male violence with the phrase "boys will be boys." This phrase is a tacit acceptance of male violence and the right of men to be violent.
The phrasing is frequently echoed in court cases of young men who have committed sexual assault or murder or both. The perpetrators are portrayed as good boys who simply took things too far. Courts, for their part, are notoriously lenient on male perpetrators of violence, reinforcing the right of men to do violence.
Mass murder is white male terrorism
In addition to being an explicitly gendered crime, mass murder in Canada is also explicitly racialized. The perpetrators are overwhelming white males and we must consider how race, and particularly whiteness and white privilege, operate here.
While hegemonic masculinity and the right to use violence is open to all males, race and racism shape that tendency. To establish white male social supremacy, racist discourses portray all racialized males as inherently violent and a perceived threat, justifying white male violence.
This principle is exemplified in policing and the greater likelihood of BIPOC males to be killed by police. While violence is used to pathologize racialized males and justify social domination and violence perpetrated against them, the violence of white males is justified, excused and erased.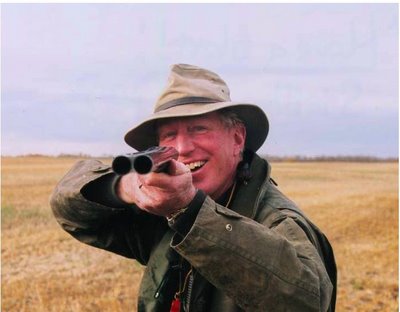 2011: Ex Alberta (Republican) MLA Ted Morton.
So why are white men more likely to commit mass murder? American masculinities scholar Michael Kimmel suggests that social justice efforts aimed at dismantling the social hierarchies that white men sit atop are creating "angry white men" with "aggrieved entitlement."

And vilely fed by "authorities" like Jordan Peterson; Stop SOP lawyers at the Law Society of Ontario – many on the board including my ex-lawyer Murray Klippenstein; the catholic church and it's endless troops of pedophiles and rapists pretending to be priests, its popes, and enablers including reams of lawyers; numerous other churches; etc.

He says: "If you feel entitled and you have not got what you expected, that is a recipe for humiliation."
As hegemonic masculinity makes crystal clear, if your existence is being threatened you have the right — indeed, in the minds of some mass killers, the responsibility — to use violence and set things right.
Addressing mass murder means taking a hard look at white masculinity and the normalization of violence.
It requires that we refuse to dismiss mass murderers as mentally defective or a few "bad apples."
Instead, we must understand that the entire system of white masculinity is rotten.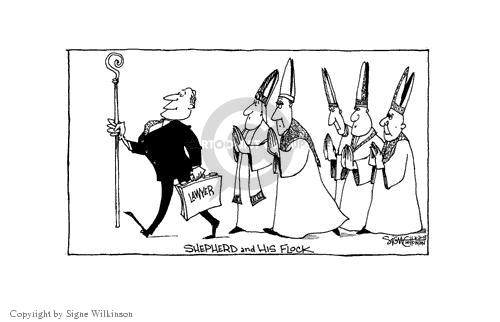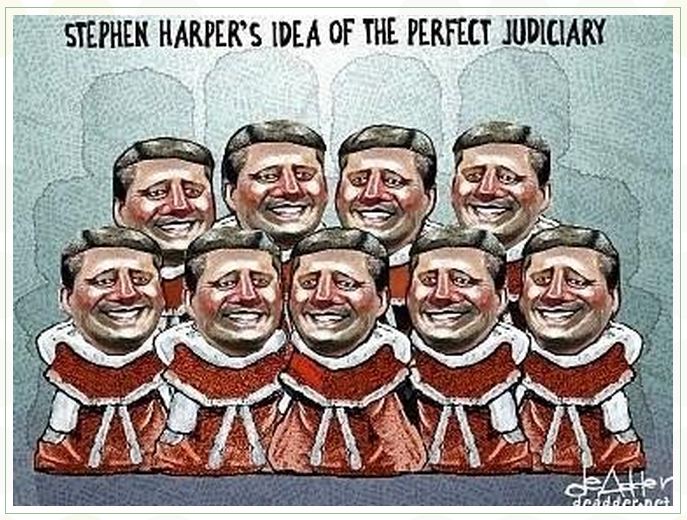 Because until we do, aggrieved white men will continue to commit mass murder and we will all continue to pay the price.
"If we are ever to end heinous acts of mass killing we must first have the courage to name and recognize the misogyny in our communities and in our broader society."
Nova Scotians are spending the weekend with heavy hearts as they mourn the loss of 22 innocent people in one of the worst mass shootings in our country's history. Yet along with this sorrow, feminist activists in Nova Scotia and across the country are also feeling outraged because women and girls in this province continue to suffer such extreme violence at the hands of those closest to them in the one place where they should feel the most safety: their own communities. This violence, already present before the pandemic, has predictably increased and escalated since.
The RCMP have for the most part refused to provide relevant details to the broader public on the relationships between the murderer and some of the victims. In particular, there has been glaring silence surrounding the murderer's violent treatment of his female partner. At an RCMP press conference Friday not a single one of the questions asked named the violence as misogynist violence.
Experts on gender-based violence have long pointed out that most mass murders begin with violence in the home. While friends and colleagues often struggle to pair the heinous violence with the person they assumed the murderer to be, women and girls closest to men who kill rarely experience that disconnect. It is often the wives and children of these men who are the first victims and the sustained abuse that they face is often the most obvious predictor of the murderer's future mass violence. This abuse is not random. It is often an identifiable pattern of behaviour that begins days, months and even years before the killings.
Feminist advocates and experts in the field of gender-based violence working in Nova Scotia also know that the image of quaint rural communities being painted by the national media at this time is a false image. Violence is not unimaginable to rural Nova Scotians. Mi'kmaq and African Nova Scotians face racist violence and harassment in our communities and have for over a century. Our communities have never been free from violence. This claim to peaceful rural communities is the unspoken assumption that violence of this type is inherent to urban areas where there is a larger population of racialized people.
When commenters state that this violence is unimaginable in a rural community, what they often mean is that this violence is unimaginable in a white community.
But the Canadian Femicide Observatory paints a different picture from this racist mythology. In their 2019 report #CallItFemicide, it analyzed all-male perpetrated homicides against women in Canada between 2016 and 2019. They found that non-urban areas, including rural areas and small towns, make up a disproportionately large percentage of femicides (the killing of women and girls because they are women and girls) in Canada. Moreover, women in non-urban areas are more likely to be killed as a result of gun violence than women in urban areas due to the widespread availability and ownership of long guns used for hunting in these areas.
Along with this image of peaceful rural communities, early media reports emphasized the murderer's "passion for policing" and his acts of charity providing free dentures to a person in need.
This deliberate softening of one of the worst mass shooters in our country's history is quite obviously a result of his white, male, wealthy privilege.
The same language and reporting would be unthinkable for a Muslim man accused of plotting a terrorist act or Black man involved in gang violence. And yet, research consistently shows that most mass shooters are white men. Why as a society have we failed to recognize the particular danger posed by this demographic?
It is now becoming clear that the mass shooting of Saturday, April 18 and 19 began with acts of violence towards the murderer's female partner.
He then went on to kill 22 innocent people: 12 women and one 17-year-old girl. This information is significant because it tells us that hatred for women fueled this act of mass murder.
The use of multiple firearms, an RCMP uniform, and a stunningly accurate replica of an RCMP cruiser suggest that this crime was premeditated. The fact that the murders were spread out over a large area and several long hours of the evening and early morning suggest that this act was much more than out-of-control anger, a rampage, or the act of someone who lost their temper. This was no crime of passion. The plan and desire to kill multiple people was something sustained in the heart and mind of the murderer throughout the long hours of that night and the next morning. A deep and longstanding hatred of women was the fuel to this violent act.
A group of Nova Scotian feminist activists released a statement on Friday arguing that, "While not all of the victims in this mass shooting were women, all of the victims were victims of misogynist violence. We want to make it clear that misogyny—the hatred of women—affects all of us.
Women are not the only innocent victims of this hatred that plagues our society. This mass shooting, and many other mass killings that we have witnessed throughout Canada's history, show us that this hatred brings severe harm to so many of us. This hatred of women is ravaging our communities, our families, and our bodies. We want it to end."
If we are ever to end heinous acts of mass killing we must first have the courage to name and recognize the misogyny in our communities and in our broader society. If we stay silent about this hatred, if extreme acts of violence against women and girls are treated as any other type of violence, if we fail to talk about the harm faced by so many women and girls in their own homes–these acts will only continue.
Refer also to:
Doctrine of Discovery: Stolen lands, Strong Hearts: Never mind sexual assault/rape education for Canadian judges, they need to learn Indigenous Law & Rights too (and how to be honest). But, is it possible to "train" misogyny and racism out of people, especially privileged (mostly white) people (mostly men) like lawyers & judges?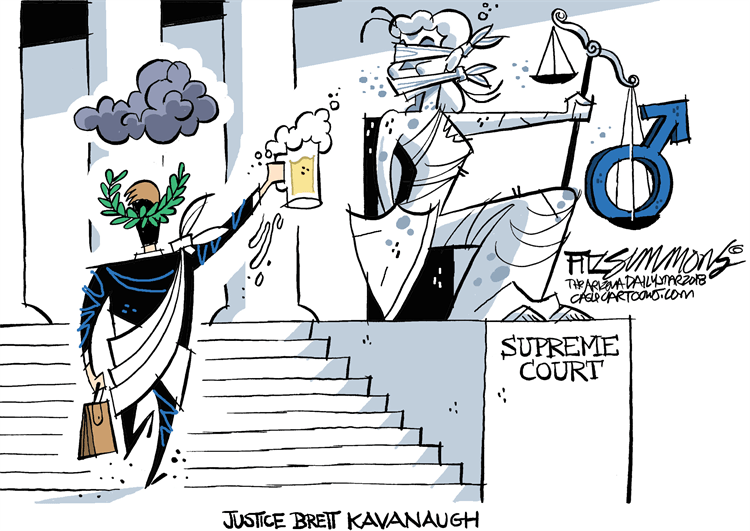 Time to Boycott Rape Culture Alberta! X-Site ('Excite') Energy Ltd. decal depicting rape of Greta Thunberg printed, distributed *without her consent,* posted to X-Site's Facebook, Instagram; denied after public outrage; next a feeble apology. Canada's oil patch collared RCMP, as expected, say the decal is acceptable. Gotta let the oil boys satisfy their penis' wants, no matter how abusive or violent, to keep profits rolling in for the rich.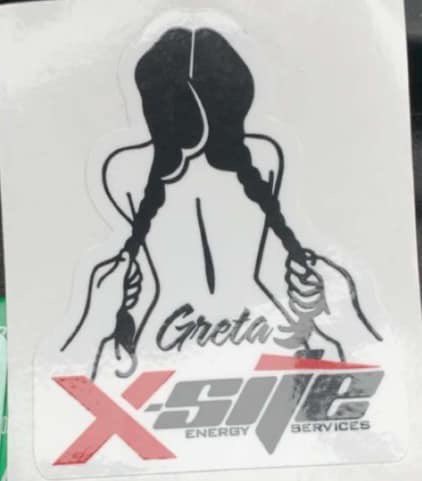 Canada's Corrupt Cops Invade Wet'suwet'en: RCMP & snipers drunk on abusing power; Video captures officer pointing gun at unarmed Denzel Sutherland-Wilson and Anne Spice (RCMP stupidly deny it). Julie Ali: "Absolutely disgusting. Stop threatening them."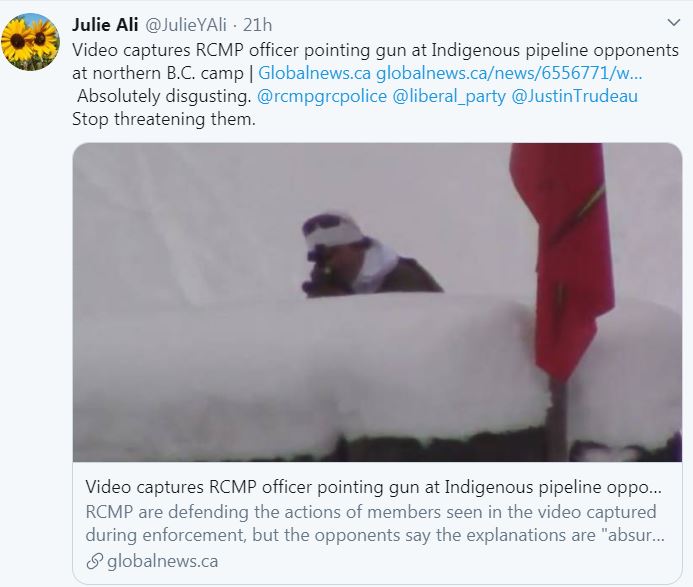 To enable profit-raping & pollution by the oil & gas industry, Canada's politicians pimp the rule of law, while they, industry, the rich, our courts and regulators piss on it, us, our rights, our families and communities.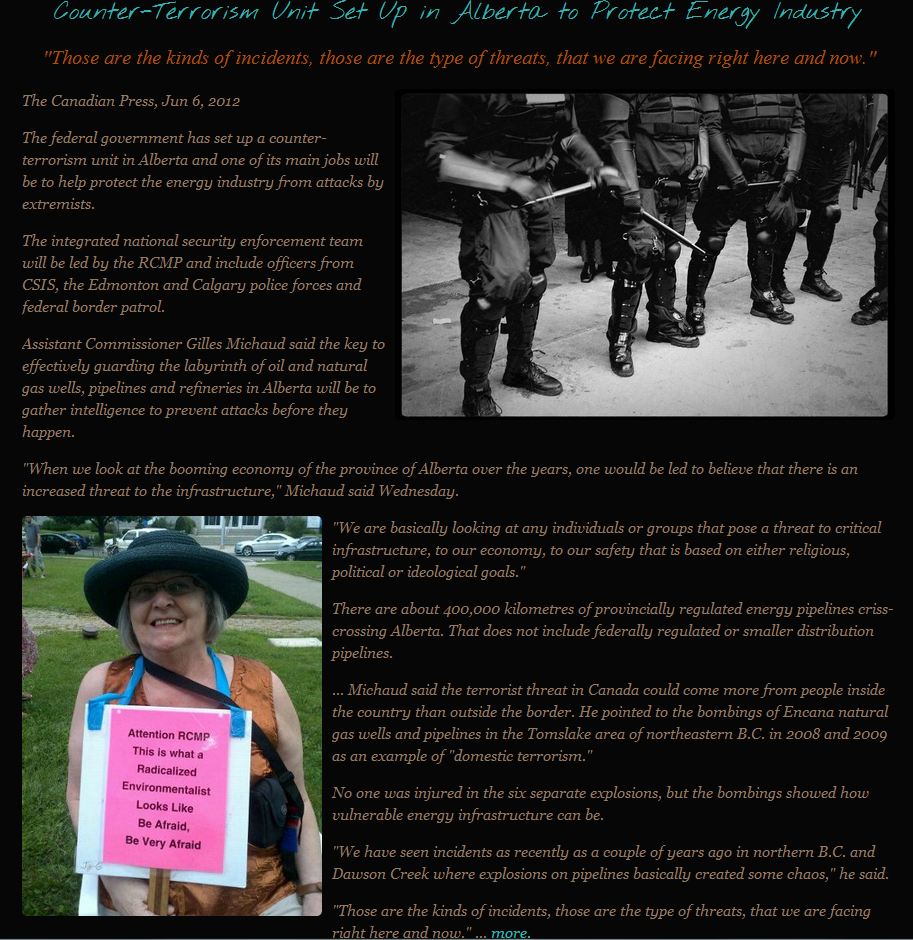 Terrorism by Royal Canadian Mounted Police (RCMP) against Land & Water Protectors in 2013 in New Brunswick, in 2020 in BC, and at Ernst's home in Alberta in 2009. "The people who filed the complaint in 2013 have yet to see the report…a seven-year delay in justice is unacceptable." Ridiculous delays, including by our courts, are common in No Rule of Law Canada.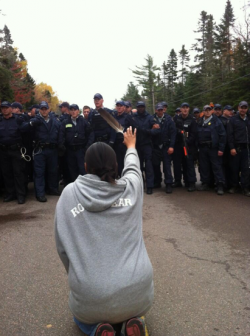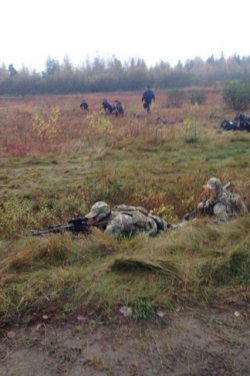 2013: Elispogtog, NB. Heavily harmed RCMP and snipers surrounding unarmed children and grandmothers sleeping in their camp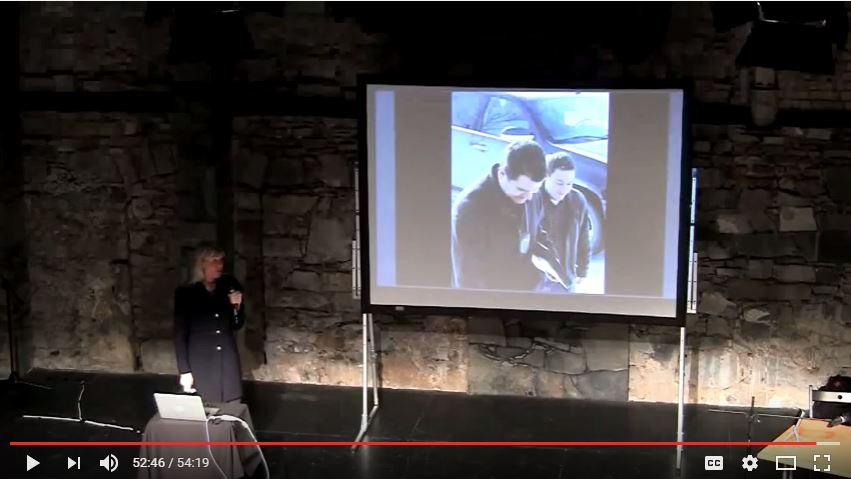 Ernst presenting in Dublin, Ireland about Ex PM Steve Harper's anti-terrorist thugs sent to intimidate Ernst silent and scare her to drop her lawsuit against illegal aquifer frac'er Encana (now Ovintiv), and law-violating AER and Alberta government.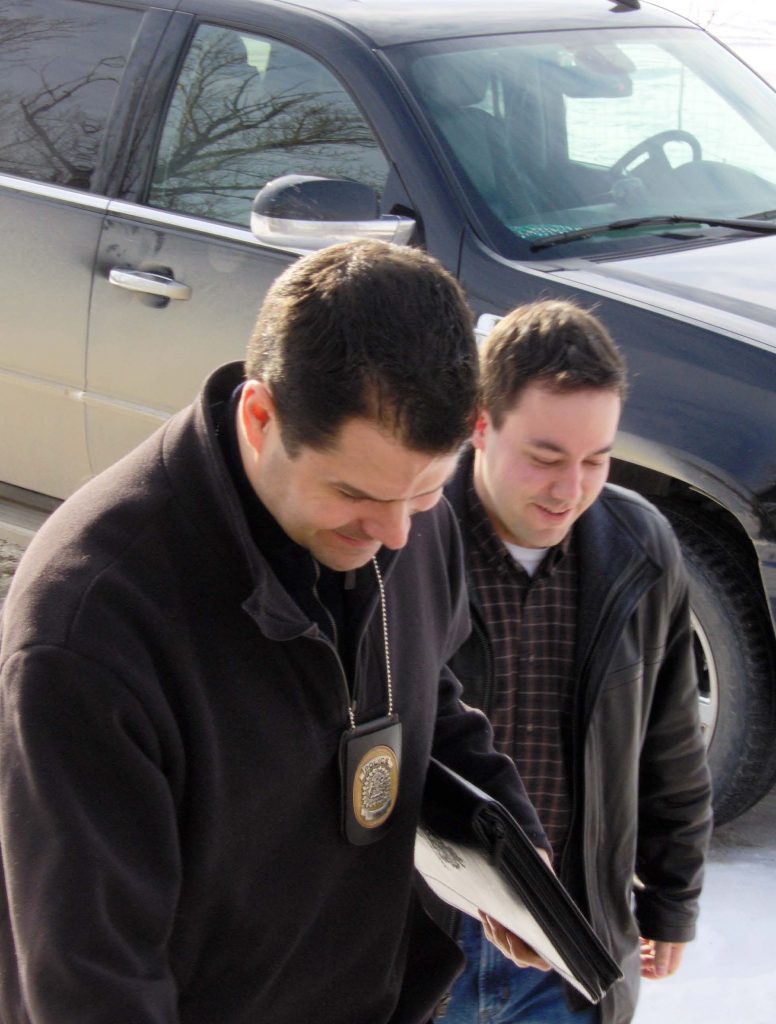 Trespassing up the steps to Ernst's home, warrantless, where she lives alone.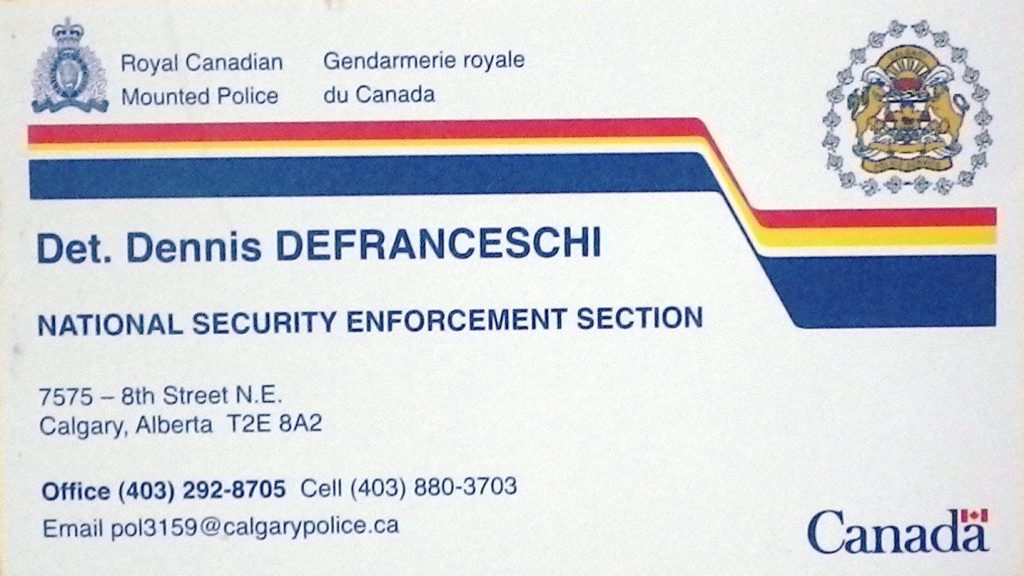 "boys will be boys"
as they (rape) and shoot women dead
when will our authorities, notably judges, grow some balls and stop excusing and enabling the white men who rape and kill?
***
Father of Nova Scotia mass killer heartbroken by Joe Warmington, April 24, 2020, The Chronicle Herald
The father of Canada's worst ever mass murderer feels great "pain" and has been "crying" over the massacre perpetrated by his son.
Paul Wortman says the stress of the horrific mass murder of 22 innocent people in Nova Scotia last weekend by his 51-year-old son has landed him in hospital and on medication.
The heartache in his voice was evident as the 73-year-old spoke by phone from his Moncton home explaining he has not been following developments of the shooting rampage that included the slaying of RCMP Const. Heidi Stevenson.
"I can tell you I have quite a while ago — my wife (Evelyn) and I — have ceased to listen to any kind of news releases or anything, it's so horrible," Paul Wortman told the Toronto Sun. "The last thing I heard was it was the worst mass killing in Canadian history, and that sure broke our hearts. I have the greatest pain."
He's been so tormented that he reached out for medical help.
"I am seeing a psychiatrist now because I have been in the hospital with my heart," Paul Wortman said. "While I was in there I broke down.
"I was contemplating suicide, if you want to now the truth. I am on medication now and I have (just) finished crying."
Paul Wortman's name became public after he was quoted in a post by popular satirical publication Frank Magazine's Atlantic edition where he described an incident a decade ago involving his brother Glynn phoning him to say his son was coming to Moncton to "shoot" and "kill" him and his wife.
He talked about reporting the incident to the RCMP detachment in Bible Hill and how an officer interviewed his son, who denied his father's claims.
The killer's father, who also described being "beaten" by his son during a vacation in Cuba, told Frank his son had a "helluva a gun collection" and if the RCMP had obtained a "search warrant," he wonders if this could have been averted.
"(He) wouldn't have been able to do all of this if he didn't have firearms," Paul Wortman told Frank.
He did not talk about his son's known infatuation with the RCMP, which included owning a collection of Mountie police cars and uniforms, but he did reference his brother Alan Wortman, the killer's uncle, was a retired RCMP officer.
In my conversation with Paul Wortman, he confirmed speaking to Frank Magazine but did not want to discuss further what he talked with them about. He said it was he who reached out to Frank and not them who contacted him.
"I called him for a reason," Paul Wortman said. "He seemed to get it. My conversation with the fellow from Frank magazine had a special purpose."
He didn't think the conversation would end up being published.
Now that it has been, hopefully the RCMP will go back into their files to verify if there was indeed a complaint filed by Paul Wortman about his son and determine any action that may have come out of it.
Between this claimed death threat, the described weapons, the earlier conditional discharge for an assault on a 15-year-old boy and the alleged assault on his father, there were potential red flags that may have slipped between the justice system's cracks.

'cause, boys will be boys and most of our judges are good old boys.

In talking to Paul, and for a short time to his wife Evelyn, it was clear what a traumatic time this is for them. In addition to all of the carnage caused by their son, they still lost their child.
They have been receiving condolences as well.
"Well, I have cards here from my neighbours, and calls coming in continuously offering sympathy and so on, but it's not cutting it," Paul said.
On this disturbing death toll, the father of the man responsible had one last thing to say.
"This is breaking my heart."