True: "Statistically your child is far safer with a Drag Queen rather than a Priest."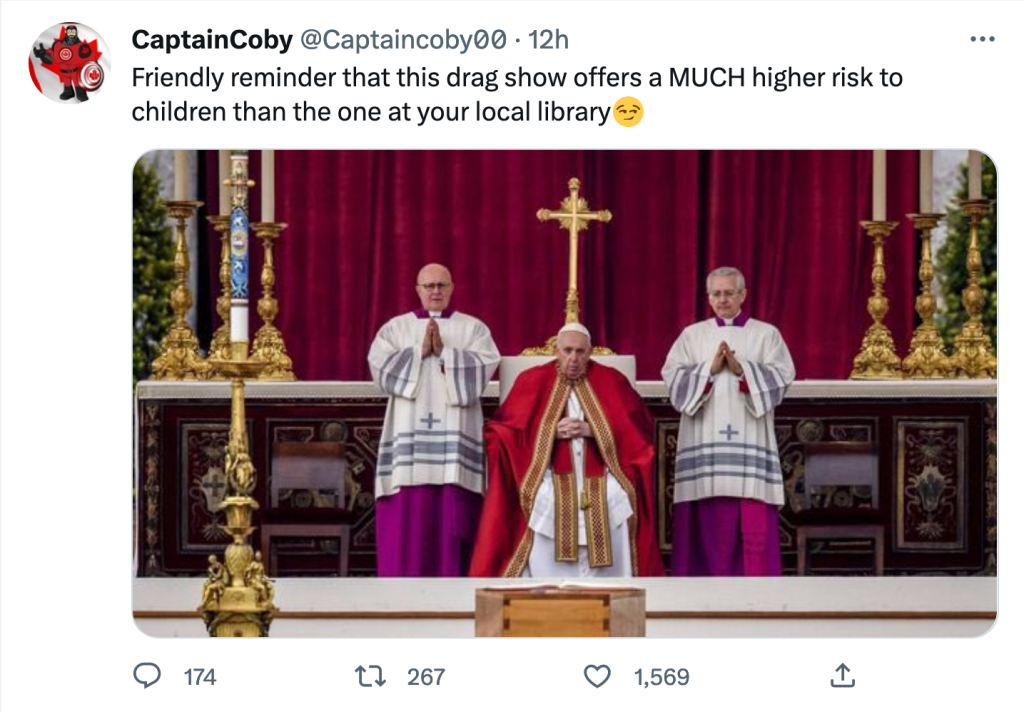 A tweet:
FakeJoeBiden@fake_biden:
I have a daughter. One political party wants to check her genitals, monitor her period, restrict her interstate travel, force her to give birth against her will, and stock her school with firearms. And the other party… doesn't. I'm conflicted as to whom I should vote for in 2024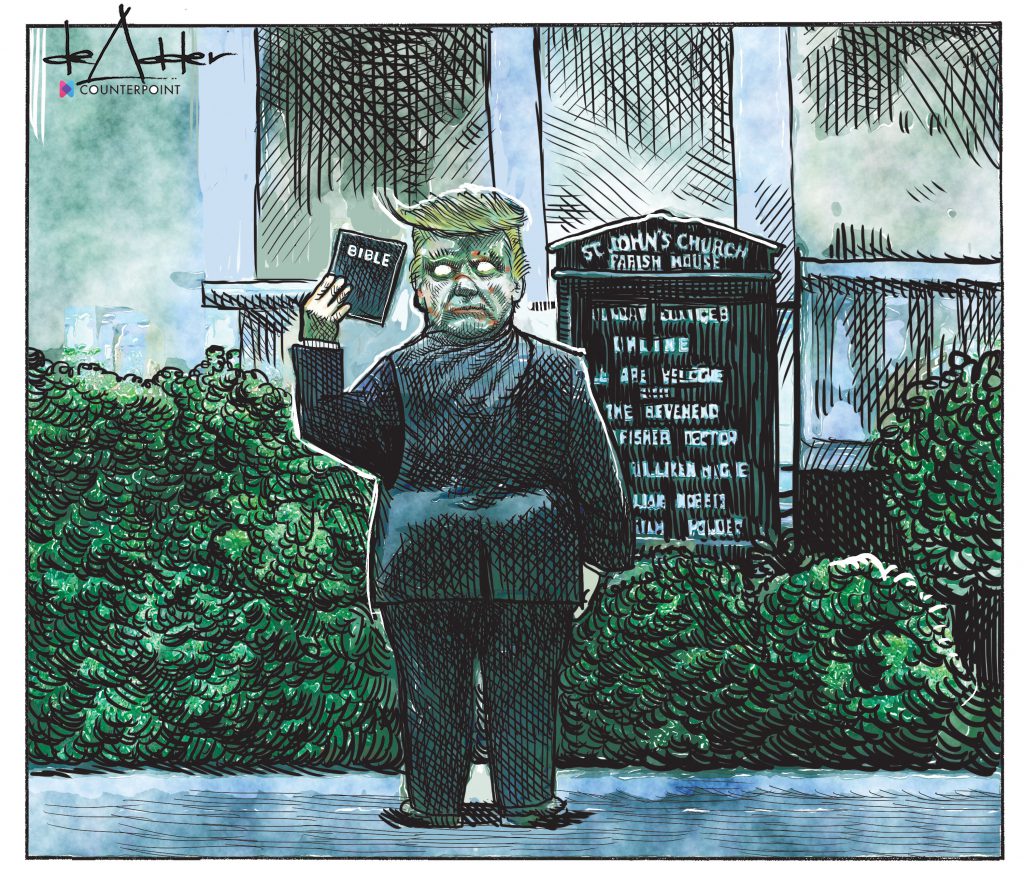 Report shows 'astonishing' depravity in sexual abuse of more than 600 in Baltimore's Catholic archdiocese by Lee O. Sanderlin and Jonathan M. Pitts, April 5, 2023, Baltimore Sun
A four-year investigation of Baltimore's Catholic archdiocese reveals the scope of 80 years of child sex abuse and torture and how church officials often covered it up and, in some cases, paved the way for further abuse.
Among the accounts: A deacon who admitted abusing more than 100 children. A priest who chained and whipped boys for his gratification. Another priest who, after receiving psychiatric treatment, went on to abuse 20 students at a Baltimore boys' school.
The Maryland Attorney General's Office released Wednesday its "Report on Child Sexual Abuse in the Archdiocese of Baltimore." Its nearly 500 pages tell how 156 clergy and other Church officials tormented more than 600 children and young adults, dating back to the 1940s. The Baltimore archdiocese covers Baltimore City and nine counties in Central and Western Maryland.
Spurred by the report's publication, the General Assembly sent a bill Wednesday to Democratic Gov. Wes Moore's desk that would make it easier for survivors to sue the institutions that employed their abusers.

Pathetic. That's just money grubbing for the legal-judicial industry. Why not tax the shit out of the church, put it out of business globally?

The report names at least 36 abusers who are not listed on the Archdiocese of Baltimore's online list of 152 priests and brothers credibly accused of abuse. Ten more abusers' names were redacted. Other diocesan officials' identities are redacted also, and the Catholic Church paid at least some of the legal costs for a group of people who sought to have their names shielded.
"Today is a win for me," said Donna Von Den Bosch, a retired nurse and victim of Father Joseph Maskell and Father Neil Magnus in Baltimore. "It's not entirely what I wanted because a lot has been redacted, but I just take it one day at a time."
Victims lobbied the attorney general's office to start the investigation, particularly after the Pennsylvania attorney general produced a similar report in 2018. Then-Attorney General Brian Frosh, a Democrat, launched Maryland's probe shortly thereafter. Investigators interviewed hundreds of survivors and pored over hundreds of thousands of church documents.
The abuse's breadth and depravity is "astonishing," the report's authors wrote.
Investigators' discoveries exposed the full story of men like Father John Joseph Mike, who served in parishes around Timonium, Baltimore, Halethorpe and Clarksville before being transferred out of state in 1988. While Mike was charged with abusing a boy in 1987 and pleaded guilty, an archdiocese official said at the time that the case "did not involve sexual contact."
In reality, Mike sadistically abused at least seven teenage boys for his sexual gratification, the report said. In 1987 at St. Louis parish in Clarksville, one victim was made to wear a loincloth while Mike poked him with a heated pin and forced him to run laps around the parish gym as Mike lashed him with a bullwhip.
"I was tied to a basketball backboard by my hands and suspended into the air, where he whipped me 150 times with a bullwhip, from which I shall always carry the scars," the victim wrote of Mike's abuse in his diary.
The Baltimore Sun was unable to reach Mike on Wednesday for comment.
One of the newly public names, Deacon Leo O'Hara of Baltimore, admitted in 1987 to having molested more than 100 children since 1953. The Anne Arundel County State's Attorney's Office did not charge him, the report said, because investigators could not identify any of his victims. O'Hara died in 1994.
Going beyond the horror of the individual cases, the report reveals the extent of the Catholic Church's efforts to conceal the depravity within its ranks.
"The staggering pervasiveness of the abuse itself underscores the culpability of the Church hierarchy," the authors wrote.
Priests who abused children were often known to the diocese, yet little was done to stop them, according to the report. For example, Father Lawrence Brett admitted in 1964 to abusing a boy in Connecticut. Church officials there sent him to treatment in New Mexico, where he continued to abuse boys, and he then was transferred to Calvert Hall College High School in Baltimore, where Brett abused at least 20 more, the report states. Brett died in 2010.
"Fifty years sitting in silence. It's a life sentence. You repress it the best you can and blame yourself as much as you can. Because priests, to a little Catholic boy, are the closest thing to God," said Christopher 'Kit' Bateman, who was 14 when Brett abused him. "That's what we're told. That's what we believe."
[ Reach a reporter covering the Maryland Attorney General's Catholic Church abuse report ]
According to the report, police, prosecutors, the press and at least one judge treated the church with deference when they became aware of abuse, uninterested in learning what diocesan leadership knew and when.
In one case, the report says, Archbishop Francis Keough in 1958 secretly resolved an accusation with the help of an unnamed Baltimore Circuit Court judge. Keough promised to send Father Gerald Tragesser, accused of abusing a 13-year-old girl, to treatment and banish him from Maryland.
When the victim's mother, who Keough described as a "non-Catholic," wanted the case publicized, Keough used the "happy influence of a highly placed newspaper man" to keep any story from being published, according to letters Keough wrote to fellow priests. The report did not identify the newspaper. Tragesser died in 2013.
[ Read the Catholic church sexual abuse report from the Maryland Attorney General ]
In 1987, the head of the Baltimore state's attorney's office's sex crimes unit declined to prosecute Father Robert Newman, who admitted to abusing 12 boys between the ages of 9 to 15 over a 15-year period.
That unnamed prosecutor said she saw "the value of trying to keep a man like this in ministry," according to the report.
Newman was sent to a treatment center and then assigned to the Archdiocese of Hartford, Connecticut, where he remained a priest until his abuse was made public in 2002.
The report called for the state legislature to amend Maryland's civil statute of limitations for child sex abuse. Just 40 minutes after its release, the Senate passed the Child Victims Act, which would remove the statute of limitations on such lawsuits. Moore vowed to sign it.
The Maryland Catholic Conference, which represents all three dioceses operating in the state, opposed the bill at every turn and is expected to challenge it in court.

With SCOTUS now Jailbird Trump's Catholic Court of the USA, this doesn't sound promising.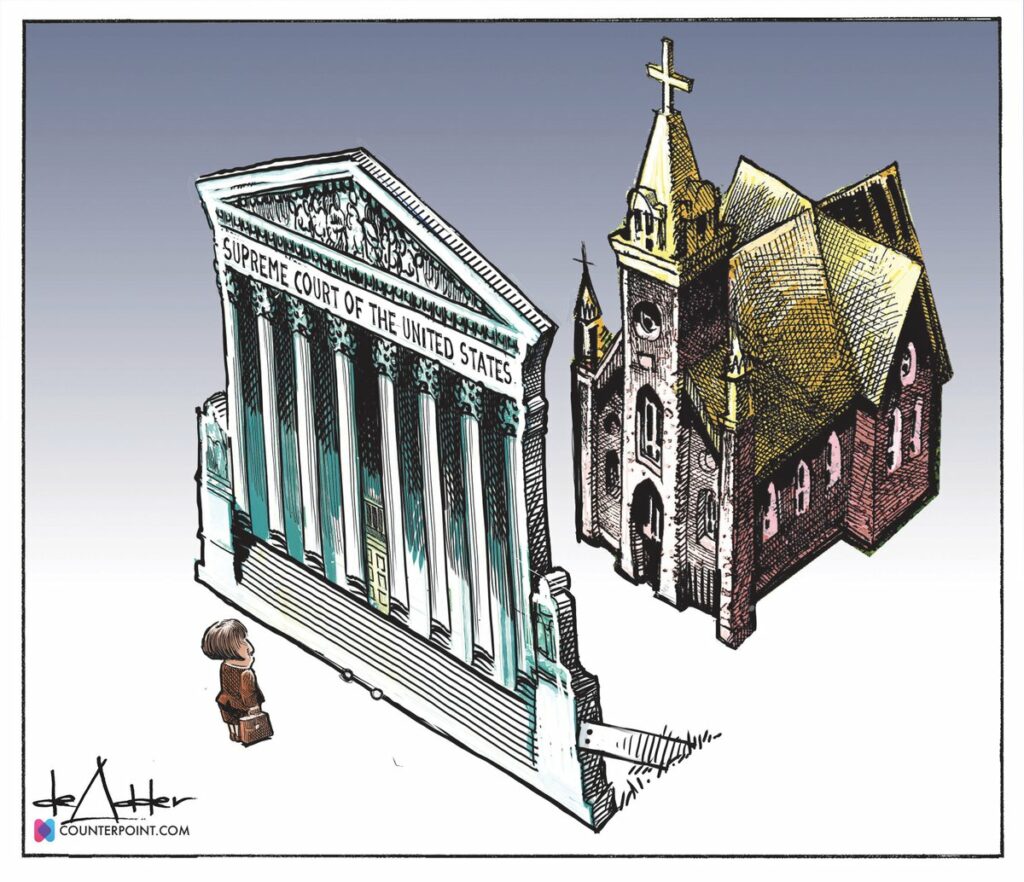 The Most Rev. William E. Lori, archbishop of Baltimore since 2012, said the "enormous" history of abuse represents a moment of "shock" and "horror," for himself and Catholics everywhere.

Rape shit! You filthy circle jerker. Church officials have known for decades who their rapists are and work hard to protect them, and help them rape. I expect most of the officials and popes, are also pedophiles, which is why they put so much energy into keeping their rapists raping and control so many lawyers, self regulators of lawyers, and courts.

"It is a day of deep sadness, but it is also a day for us to focus on the victim-survivors, upon those who have been harmed and who carry around in themselves the effects of sexual abuse," Lori said in an interview with The Sun.

Condescending asshole supreme. How many kids has he raped?

Brown said the office has issued subpoenas to two other dioceses that include parts of Maryland: The Archdiocese of Washington, D.C., and the Diocese of Wilmington, Delaware, which covers part of the Eastern Shore.
"While our focus has been on completing the arduous, difficult task," of the Baltimore report, Brown told reporters shortly before its release, "we did not sit idle when it came to the [other dioceses]. So, those investigations are ongoing."
The report says the responsibility for the cover-up in the Baltimore archdiocese lies with past archbishops, but its authors wanted to highlight senior members of the archdiocese staff who advised the top priest at the time. However, five of those officials' names are among those redacted.
In some cases, the church spent more on services for abusive priests than it did for victims.
In 1993, a man who came forward with allegations against Father James Dowdy, who worked in at least half a dozen Baltimore-area parishes from the 1970 through the 1990s. The man said Dowdy kissed and inappropriately touched him when he was between 16 and 24 years old. Dowdy was placed on administrative leave in 1993.
Three years later, the archdiocese agreed to pay the victim's counseling and medication costs, in addition to paying for ongoing therapy for Dowdy. A subsidy was paid to Dowdy through 1997, when he formally stopped working for the church. Health coverage continued after his separation.
The archdiocese calculated it had paid $99,000 to Dowdy since 1992, exclusive of counseling and treatment, which cost another $60,000. The victim received less than $9,000.
The Sun was unable to find contact information Wednesday for Dowdy.
Wednesday's release falls both during the conclusion of Lent, the 40-day period of fasting and repentance that precedes Easter, and Holy Week, the most sacred week on the Christian liturgical calendar, a time when believers commemorate the suffering, crucifixion and resurrection of Jesus that lie at the core of their belief.
"I think Holy Week is a good time for this to be released, because it is a time when we have to come to terms with a betrayal of trust, and a time when we lay this at the feet of the crucified Jesus and beg for forgiveness," Lori said.

Triple fucker! Fire that loathsome rape enabling thug or send him packing to the vatican, let him polish shoes.

Frank Szustak, a Baltimore resident whose home parish is St. Ignatius Church on North Calvert Street, called harming a child "the worst form of transgression." He attended Mass on Wednesday at the Baltimore Basilica of the Assumption — the first Roman Catholic cathedral in the U.S.
Of the consequences of the report for the church, he said: "It's a purification period."
Baltimore Sun reporters Giacomo Bologna, Hayes Gardner, Hannah Gaskill, Abigail Gruskin, Sam Janesch, Cassidy Jensen, Jean Marbella, Lorraine Mirabella, Emily Opilo, Angela Roberts, Lia Russell and Amanda Yeager and Baltimore Sun Media reporter Ethan Ehrenhaft contributed to this article.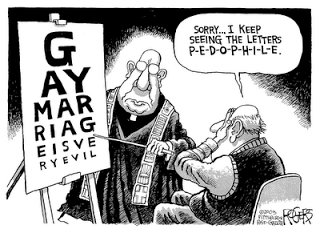 Catholic church in Maryland slammed after sex abuse report by Lea Skene, April 6, 2023, The Baltimore Sun
BALTIMORE (AP) — While the Catholic Archdiocese of Baltimore has long touted its transparency in publishing the names of clergy credibly accused of sexual abuse, a report released this week by the Maryland attorney general's office raises questions about the integrity of the church's list.
Following the report's long-awaited release Wednesday, victims and advocates called on the Baltimore archbishop to address discrepancies — their latest demand for transparency in a decades long fight to expose the church's coverup tactics.

When will humans realize extreme religions like the catholic church have no plan to stop raping kids? The only way to stop the rapes, is to stop supporting them, stop attending and donating to rape religions.

They also celebrated a major step toward potential legal recourse: state legislation passed Wednesday that would eliminate the existing statute of limitations on civil litigation against institutions like the archdiocese in cases of child sexual abuse. Similar proposals failed in recent years, but the attorney general's investigation brought renewed attention to the issue this legislative session. The bill has been sent to Gov. Wes Moore, who has said he supports it.

I am sure it will fail too. Too many men in positions of power, notably politicians, rape kids. By enabling and supporting raping religions, they can keep raping too. Although, there's a lot of money to be made by lawyers if the bill succeeds.

The report reveals the scope of over eight decades of abuse and coverup within the Archdiocese of Baltimore. More than 150 Catholic priests and others associated with the archdiocese sexually abused over 600 children and often escaped accountability, the investigation found.
The report also names 39 people who aren't included on the archdiocese's list, which officials first published in 2002 and have continued to update since.
The Survivors Network of Those Abused by Priests, known as SNAP, said in a statement Wednesday that some omissions "might be understandable," but called for the archbishop to "err on the side of being more transparent" for the sake of victims and others.
The archdiocese acknowledged the discrepancies Thursday, saying none of the 39 people are currently serving in ministry in the Baltimore area, and at least 33 have died. Archdiocese spokesperson Christian Kendzierski said most didn't make the list because they are laypeople, including deacons and teachers; they were never assigned to ministry in the Archdiocese of Baltimore; or they were first accused posthumously and received only a single, uncorroborated allegation.
Kendzierski said the archdiocese is reviewing its list "in light of the Attorney General's report" and expects to add more names soon. The report recommended expanding the list to include non-priests, which officials are also reviewing.
When Cardinal William Keeler released the Baltimore list in 2002, his decision earned the diocese a reputation for transparency at a time when the nationwide scope of wrongdoing remained largely unexposed. But years later, a Pennsylvania grand jury accused Keeler himself of covering up abuse allegations in the 1980s.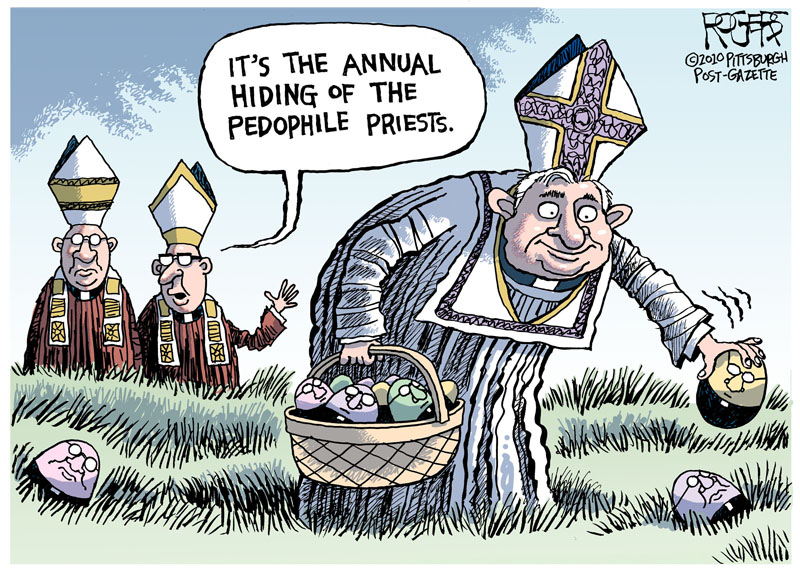 While Baltimore was among the first, other dioceses across the country have since published similar lists.
"But there's always the concern that even credibly accused people have been left off these lists," said Terence McKiernan, president of BishopAccountability.org, which tracks clergy abuse nationwide. "Now, in Baltimore, we have confirmation that's what was happening."
Several of the clergy members not on the church's list admitted to abusing children and teens, according to the report. Sometimes they were asked to leave the ministry but often avoided serious consequences. In some cases, church officials agreed to financial settlements with victims — actions that suggest the allegations were considered credible, McKiernan said.
For example, one victim repeatedly contacted church officials in the late 1990s and early 2000s to report abuse he experienced in the 1930s at the hands of Father Alphonsus Figlewski, who would take altar boys on Baltimore's streetcars and touch them inappropriately, according to the report. The diocese ultimately engaged in mediation and reached a settlement, the report says — but Figlewski was never listed as a credibly accused priest.
One of the church officials who reviewed the case, Father Michael Kolodziej, was himself later accused of abuse and included on the list.
Allegations in another case surfaced in 1968 and Father Albert Julian admitted to having an "almost uncontrollable sexual attraction toward young people of the opposite sex" and said he "had yielded to temptation from time to time," according to the report, which cites a 1970 letter from the archdiocese to Vatican authorities. Julian received psychiatric treatment and was assigned to desk work "where he would not be exposed to temptation," the report says. He requested to leave the church in 1970 and get married.
Further allegations against Julian came to light in 2002, but he was never listed on the archdiocese's list.
Yet another priest, Father Thomas M. Kelly — whose heavy drinking, overt racism and "bad habit of pawing women" came up during a 1971 meeting of his colleagues and superiors — was hospitalized for psychiatric treatment and allowed to continue ministering, according to the report. In 1982, he caused a car crash that killed another priest and escaped criminal charges. He died in 1987.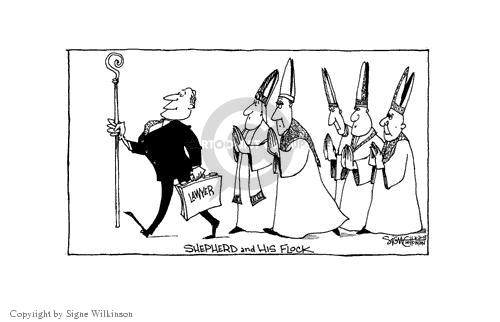 When a woman reported in 2006 that Kelly had sexually abused her as a child in 1971, church officials deemed her account not credible, the report says. He also was never included on the archdiocese's list.
"They talk about being transparent, but it's time for this diocese to take responsibility," said David Lorenz, director of the Maryland chapter of SNAP.
Lorenz and others advocated strongly for the legislation passed Wednesday to eliminate the statute of limitations for civil lawsuits.
Currently, victims of child sex abuse in Maryland can't sue after they turn 38. The bill, if signed into law by Moore, would eliminate the age limit and allow for retroactive lawsuits. However, the measure includes a provision that would pause lawsuits until the Supreme Court of Maryland can determine whether it's constitutional.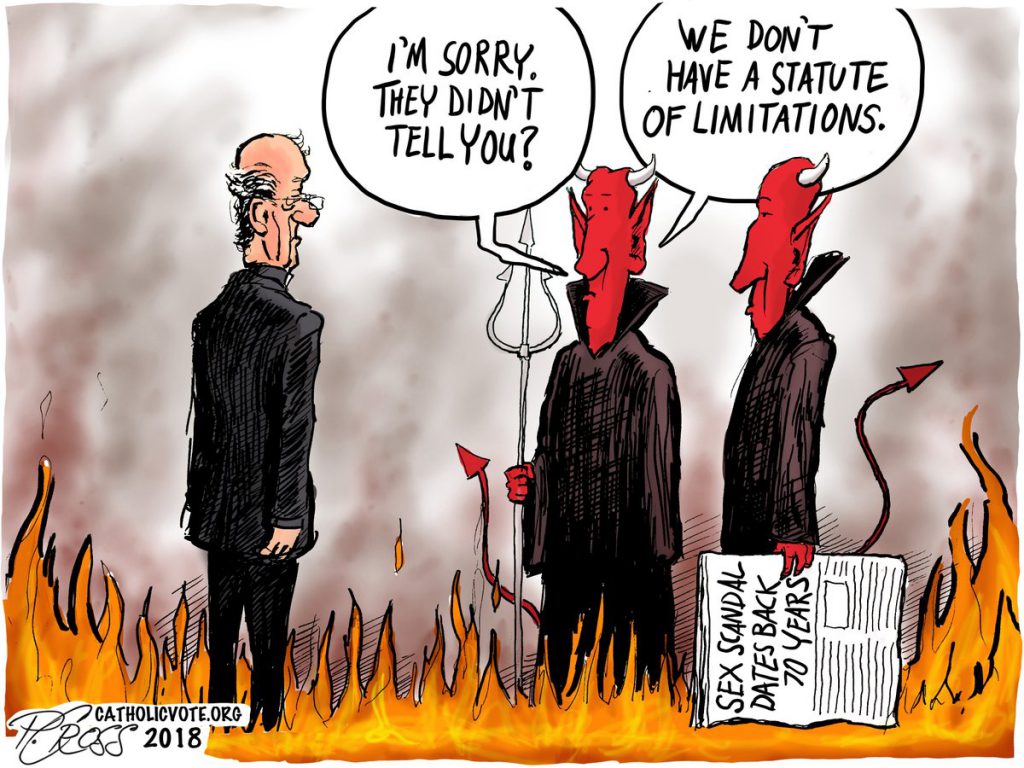 The Maryland Catholic Conference, which represents the three dioceses serving Maryland, opposed the measure, contending it was unconstitutional to open an unlimited retroactive window for civil cases.
"While there is clearly no financial compensation that can ever rectify the harm done to a survivor of sexual abuse, the devastating impact that the retroactive window provision will potentially have by exposing public and private institutions — and the communities they serve — to unsubstantiated claims of abuse, cannot be ignored," the group said in written testimony.
Several other states have passed similar legislation in recent years, and in some cases, the resulting lawsuits have driven dioceses into bankruptcy. Just last month, the Diocese of Albany sought bankruptcy protection amid a deluge of lawsuits following a 2019 law change in New York that allowed more people to sue.

Bankruptcy is court-endorsed escape for rapists and frac'ers. They just move on down the street and legally start raping again.

Barry Salzman, a New York attorney who has represented numerous victims of church sex abuse pro bono in recent years, said the Maryland legislation is unique in entirely eliminating a statute of limitations.
"I see this as another jurisdiction coming on the right side of things," he said. "It would be a dramatic change."
Associated Press reporter Brian Witte contributed to this report from Annapolis. Sarah Brumfield contributed from Silver Spring.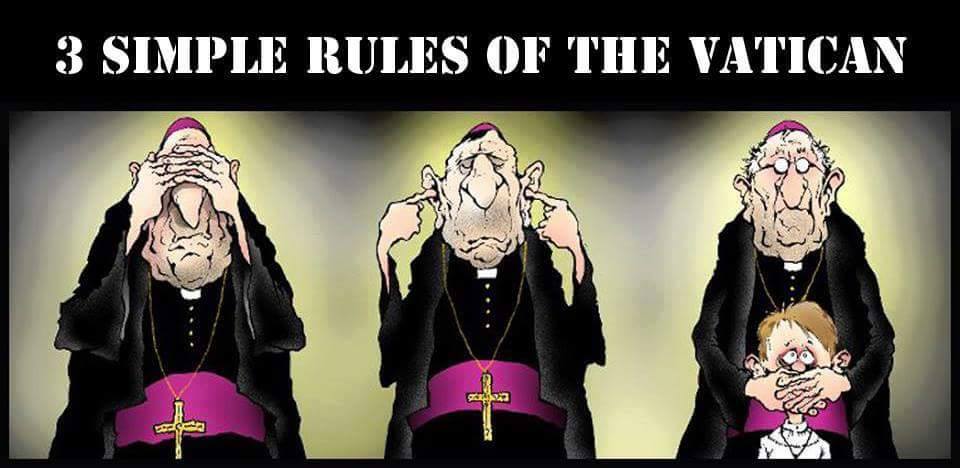 Report details 'staggering' church sex abuse in Maryland, The report paints a damning picture of the archdiocese, which is the oldest Roman Catholic diocese in the country by Associated Press, April 6, 2023, Politico
More than 150 Catholic priests and others associated with the Archdiocese of Baltimore sexually abused over 600 children and often escaped accountability, according to a long-awaited state report released Wednesday that revealed the scope of abuse spanning 80 years and accused church leaders of decades of coverups.
The report paints a damning picture of the archdiocese, which is the oldest Roman Catholic diocese in the country and spans much of Maryland. Some parishes, schools and congregations had more than one abuser at the same time — including St. Mark Parish in Catonsville, which had 11 abusers living and working there between 1964 and 2004. One deacon admitted to molesting over 100 children. Another priest was allowed to feign hepatitis treatment and make other excuses to avoid facing abuse allegations.
The Maryland Attorney General's Office released the findings of their yearslong investigation during Holy Week — considered the most sacred time of year in Christianity ahead of Easter Sunday — and said the number of victims is likely far higher. The report was redacted to protect confidential grand jury materials, meaning the identities of some accused clergy were removed.
"The staggering pervasiveness of the abuse itself underscores the culpability of the Church hierarchy," the report said. "The sheer number of abusers and victims, the depravity of the abusers' conduct, and the frequency with which known abusers were given the opportunity to continue preying upon children are astonishing."
Disclosure of the redacted findings marks a significant development in an ongoing legal battle over their release and adds to growing evidence from parishes across the country as numerous similar revelations have rocked the Catholic Church in recent years.
Baltimore Archbishop William Lori, in a statement posted online, apologized to the victims and said the report "details a reprehensible time in the history of this Archdiocese, a time that will not be covered up, ignored or forgotten."
"It is difficult for most to imagine that such evil acts could have actually occurred," Lori said. "For victim-survivors everywhere, they know the hard truth: These evil acts did occur."
Also on Wednesday, the state legislature passed a bill to end a statute of limitations on abuse-related civil lawsuits, sending it to Gov. Wes Moore, who has said he supports it.
The Baltimore archdiocese says it has paid more than $13.2 million for care and compensation for 301 abuse victims since the 1980s, including $6.8 million toward 105 voluntary settlements.
Maryland Attorney General Anthony Brown, who took office in January, said the investigation shows "pervasive, pernicious and persistent abuse." State investigators began their work in 2019; they reviewed over 100,000 pages of documents dating back to the 1940s and interviewed hundreds of victims and witnesses.
Abuse recalled as a "life sentence"
Victims said the report was a long-overdue public reckoning with shameful accusations the church has been facing for decades.
Jean Hargadon Wehner said she was abused in Baltimore as a teen by A. Joseph Maskell, a priest who served as her Catholic high school's counselor and chaplain. She said she reported her abuse to church officials in the early '90s, when her memories of the trauma finally surfaced about two decades after she was repeatedly raped.
"I expected them to do the right thing in 1992," she told reporters Wednesday. "I'm still angry."
Maskell abused at least 39 victims, according to the report. He denied the allegations before his death in 2001 and was never criminally charged. The Associated Press typically doesn't name victims of abuse, but Wehner has spoken publicly to draw attention to the issue.
Kurt Rupprecht, who also experienced abuse as a child, said he was in his late 40s when he pieced together his traumatic memories. He said the realization brought him some relief because it explained decades of self-destructive behavior and mental health challenges, but also left him overwhelmed with anger and disbelief.
Rupprecht said his abuser was assigned to the Diocese of Wilmington, which covers some counties on the Eastern Shore of Maryland.
"We're here to speak the truth and never stop," he said after the news conference. "We deal with this every day. It is our life sentence."
The Survivors Network of Those Abused by Priests, known as SNAP, noted the report lists more names of abusers than have been released publicly by archdiocese officials. The organization called on the archbishop to explain the discrepancies.
Other investigations involving the Archdiocese of Washington and the Diocese of Wilmington, Delaware, which both include parts of Maryland, are ongoing.
Archdiocese took steps to protect the accused
The Baltimore report says church leaders were focused on keeping abuse hidden, not on protecting victims or stopping abuse. In some situations, victims ended up reporting abuse to priests who were abusive themselves. And when law enforcement did become aware of abuse allegations, police and prosecutors were often deferential and "uninterested in probing what church leaders knew and when," according to the report.
The nearly 500-page document includes numerous instances of leaders taking steps to protect accused clergy, including allowing them to retire with financial support rather than be ousted, letting them remain in the ministry and failing to report alleged abuse to law enforcement.
In 1964, for instance, Father Laurence Brett admitted to sexually abusing a teenager at a Catholic university in Connecticut.
He was sent to New Mexico under the guise of hepatitis treatment and then to Sacramento, where another teenage boy reported being abused by Brett, the report said. He was later assigned to Baltimore, where he served as chaplain at a Catholic high school for boys and abused over 20 victims.
After several students accused him of abuse in 1973, Brett was allowed to resign, saying he had to care for a sick aunt. School officials didn't report the abuse to authorities and dozens more victims later came forward. He never faced criminal charges and died in 2010.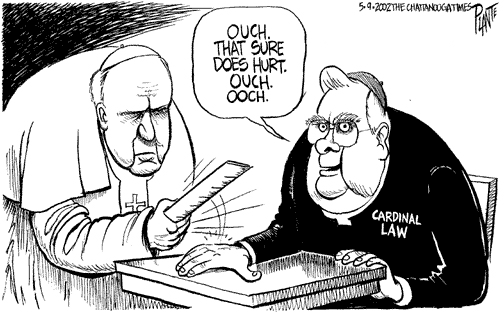 The report largely focuses on the years before 2002, when an investigation by the Boston Globe into abuse and coverup in the Archdiocese of Boston led to an explosion of revelations nationwide.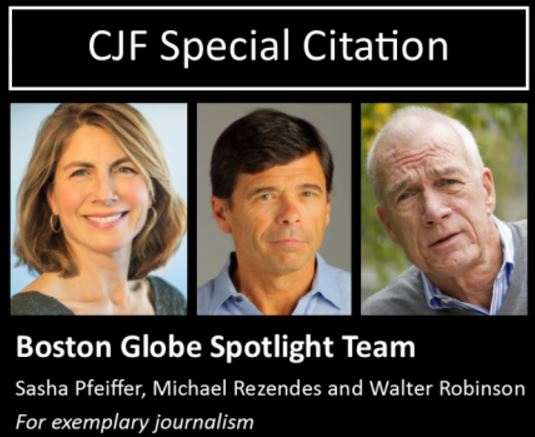 The nation's Catholic bishops, for the first time, then agreed on reforms including a lifetime ban from ministry for any priest who commits even a single incident of abuse.

Pffft. Promises promises. Raping religions lie like frac'ers.

While new national policies significantly improved the internal handling of reported abuse in the Baltimore archdiocese after 2002, significant flaws remained, according to the report.
Only one person has been indicted through the investigation: Neil Adleberg, 74, who was arrested last year and charged with rape and other counts. The case remains ongoing. Officials said he coached wrestling at a Catholic high school in the '70s, then returned to the role for the 2014-2015 school year. The alleged abuse occurred in 2013 and 2014 but the victim was not a student of the school, officials said.
Court to consider releasing more names in the future
Lawyers for the state asked a court for permission to release the report and a Baltimore Circuit Court judge ruled last month that a redacted version should be made public. The court ordered the removal the names and titles of 37 people accused of wrongdoing — whose names came out during confidential grand jury proceedings — but will consider releasing a more complete version in the future.
Lawmakers' passage of a bill to end the state's statute of limitations Wednesday came after similar proposals failed in recent years. Currently, victims of child sex abuse in Maryland can't sue after they turn 38. The bill would eliminate the age limit and allow for retroactive lawsuits.
The Archdiocese of Baltimore has long faced scrutiny over its handling of abuse allegations.
In 2002, Cardinal William Keeler, who served as Baltimore archbishop for nearly two decades, released a list of 57 priests accused of sexual abuse, earning himself a reputation for transparency at a time when the nationwide scope of wrongdoing remained largely unexposed. That changed, however, when a Pennsylvania grand jury accused Keeler of covering up sexual abuse allegations while serving as bishop of Harrisburg in the 1980s.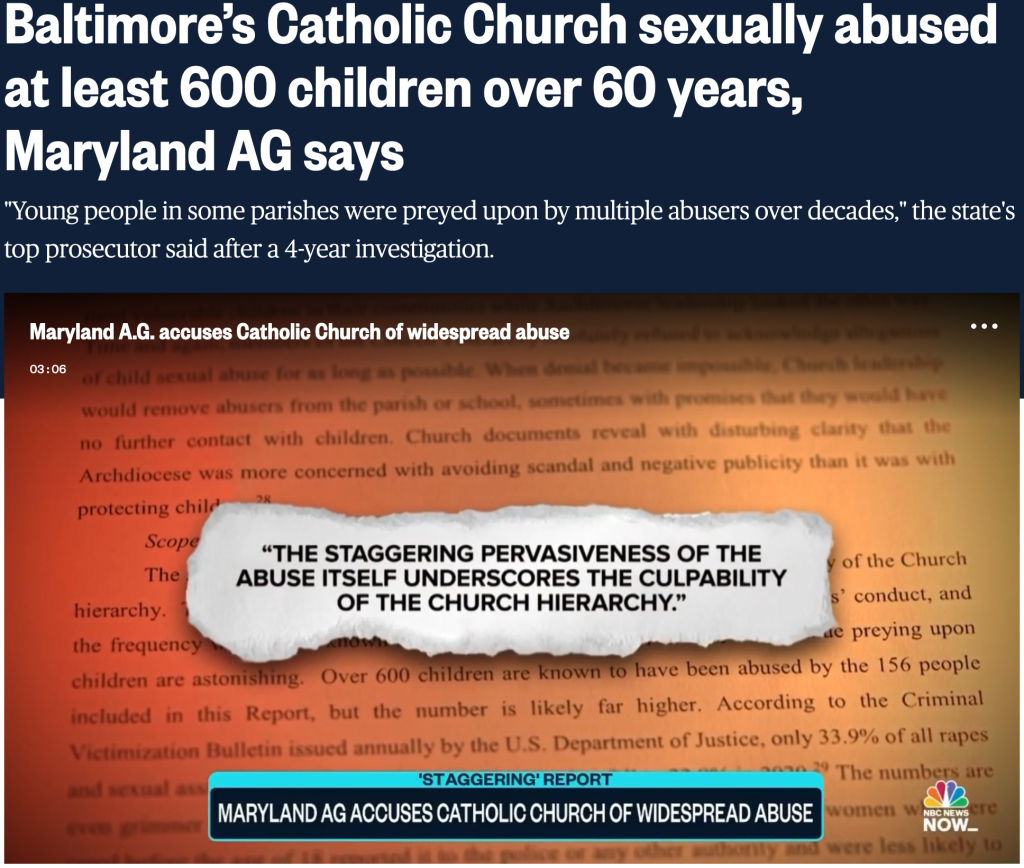 Baltimore's Catholic Church sexually abused at least 600 children over 60 years, Maryland AG says, "Young people in some parishes were preyed upon by multiple abusers over decades," the state's top prosecutor said after a 4-year investigation by David K. Li and Corky Siemaszko, April 5, 2023, NBC News
Maryland's top prosecutor accused Catholic Church officials in Baltimore on Wednesday of engaging in a yearslong cover-up of the sexual abuse of 600-plus children, some of whom were "preyed upon by multiple abusers over decades." State Attorney General Anthony Brown chronicled the abuse in a 463-page report that named several priests and described what they are alleged to have done.
"Time and again, members of the Church's hierarchy resolutely refused to acknowledge allegations of child sexual abuse for as long as possible," according to the report. "When denial became impossible, Church leadership would remove abusers from the parish or school, sometimes with promises that they would have no further contact with children. Church documents reveal with disturbing clarity that the Archdiocese was more concerned with avoiding scandal and negative publicity than it was with protecting children."
In total, the state found, more than "600 children are known to have been abused by the 156 people included in this Report, but the number is likely far higher." The report said certain parishes were bases of multiple abusers, such as St. Mark Parish in Catonsville, where, it said, 11 child abusers lived and worked from 1964 to 2004.The sexual abuse was so pervasive that it wasn't uncommon for more than one adult to target a young victim, according to the report."Young people in some parishes were preyed upon by multiple abusers over decades, and clergy used the power and authority of the ministry to exploit the trust of the children and families in their charge," Brown found.
The findings, which were made public after four years of investigation, illustrated a "depraved, systemic failure of the Archdiocese to protect the most vulnerable — the children it was charged to keep safe," Brown said in a statement."Based on hundreds of thousands of documents and untold stories from hundreds of survivors, it provides, for the first time in the history of this State, a public accounting of more than 60 years of abuse and cover-up," he added. "Time and again, the Archdiocese chose to safeguard the institution and avoid scandal instead of protecting the children in its care."
The church didn't appear to deny any of the findings in a lengthy response by Baltimore Archbishop William E. Lori.Lori called the report a "sad and painful reminder of the tremendous harm caused to innocent children and young people by some ministers of the Church." "The detailed accounts of abuse are shocking and soul searing," he said. "It is difficult for most to imagine that such evil acts could have actually occurred. For victim-survivors everywhere, they know the hard truth: These evil acts did occur."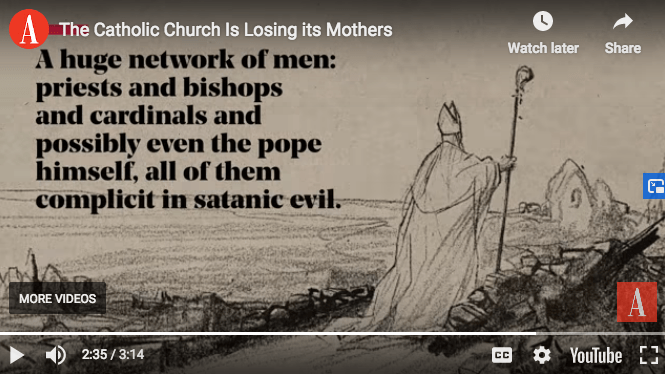 The evil of the catholic church and its rape-enabling lawyers/judges never ends.
Many more posts on this website. Search priest, church and or pedophile.
Investigation finds one of Australia's most powerful men, "Sex Pest" former high court judge, Dyson Heydon, sexually harassed judicial clerks and women lawyers – WHILE HE WAS TOP JUDGE!
Long past time to end Rape Religion, start with the pedophile catholic church, most raping thieving violent criminal corporation on earth
Rape Religion might bankrupt San Diego catholic diocese with $550Million US in settle 'n gags (that already paid $200Million in 2007 for other rapes) after lifting statute of limitation is followed by 400 lawsuits alleging priests raped kids. Parishioners will need to give more of their life savings into donation plates to keep pedophile priests raping their kids. Why not stop enabling evil and stop attending the catholic church?
Victim blaming and shaming must stop. So many rapists and pedophiles; too many judges enabling them. 'Un Violador en Tu Camino, The rapist is you!' Why a Chilean protest chant is being sung around the world
Is Canada "a pedophile's paradise?" Appeal court cuts child molester's 'unduly long and harsh' sentence (too short to begin with given the lasting harms inflicted to children!) in half.
Vatican decrees Catholic Church into a pedophile twist: Opposes gay marriage while helping gay priests rape thousands of boys.
"Law Society of Ontario taken over by 'right-wing, fundamentalist religious zealots?'" Taken over by the catholic church to better protect and feed its sex-crazed, child-abusing "celibate" priests? Do white privileged people think loading up on religious self-righteousness and the church will hide the law society's pedophilia? It's not working.
All the world's not a stage, it's a pedophile ring! Is Rod MacLeod's ungagged legal victory against basilian pedophile priest why catholic/extreme right white lawyers took over Ontario's law society a year later? To keep vatican's Pedophile Ring & "Silent Shuffle" busy? Jury was blunt: "Put children in harm's way – grossly negligent. … Betrayal of trust with the community."
Law Society of Ontario (LSO) a Pedophile Ring? Racism, misogyny *and* enabling sexual abuse of children? Ottawa lawyer, John David Coon, in custody for sex crimes against four-year old daughter of one of his clients. LSO documents reveal they gave Coon licence to practise law despite knowing of his prior criminal conviction for sexually assaulting another child. *And* LSO licenced Donald ("Donnie") Davidovic knowing of his child porn conviction, deemed him to be of "good character" *and* let convicted pedophile senior lawyer Martin Schulz keep his licence to practice law! How grateful I am I have no children!
"Law" makers or pedophile catholic church protectors? Clergy sexual abuse victims in Pennsylvania *again* must wait for justice
French Catholic church expresses 'shame' after report finds *at least* 330,000 children were abused, Church asks for forgiveness as it accepts findings of 'appalling' abuse by clergy and lay members over 70 years

The only way this ends, is if authorities criminally charge the religious rapists and their enablers. But, with so many rapists in our police and the legal-judicial industry, that'll never happen. The only was I see that will stop the raping is for parishioners to stop attending and support raping religions/churches.

… The two-and-a-half-year independent inquiry found that staggering numbers of children were subjected to sexual violence by priests and clergy while the crimes were covered up in a "systemic way" by a deliberate "veil of silence" in the church.
The president of the investigative committee, Jean-Marc Sauvé, told a press conference: "Until the early 2000s the Catholic church showed a profound and even cruel indifference towards the victims."
… It said the "vast majority" of victims were boys, who came from a wide variety of social backgrounds and who were attacked at a young age before reaching adolescence. Some sex offenders inside the church were "predators" on a vast scale who targeted extremely high numbers of children over long periods, with some attacking more than 150 victims.
Sauvé said the numbers of victims were "damning" and "in no way can remain without a response". He urged the church to pay reparations even though most cases were well beyond the statute of limitations for prosecution. He recommended the Catholic church overhaul its internal legal system, reform its governance, rethink training and look at the dynamics that allowed the abuse to take place – namely the overwhelming power of priests and "the identification of a priest to Christ".
The report made a "minimum estimate" of between 2,900 and 3,200 sexual abusers of children who operated in the French catholic church since 1950, yet it said only a handful of cases had prompted disciplinary action under canonical law, let alone criminal prosecution.
François Devaux, who set up the victims' association La Parole Libérée, told church representatives at the public presentation of the report: "You must pay for all these crimes."
He added: "You are a disgrace to our humanity … In this hell there have been abominable mass crimes … but there has been even worse, betrayal of trust, betrayal of morale, betrayal of children." He accused the church of cowardice and condemned a "deviant system", saying what was needed was a comprehensive response under a new "Vatican III" council led by Pope Francis.

Which of course didn't happen.

Last year, Devaux's attacker, the now defrocked priest Bernard Preynat, was convicted of sexually abusing minors and given a five-year prison sentence. Preynat acknowledged abusing more than 75 boys for decades.
Archbishop Eric de Moulins-Beaufort, president of the Bishops' Conference of France, which co-requested the report, expressed his "shame and horror" at the findings. "My wish today is to ask forgiveness from each of you," he told a news conference. He said: "The time for ambiguity and naïvity is over", adding that he was "shaken" by the voices of survivors and the "unbearable" damage to the lives of children and young people.
Survivors who spoke out to report investigators included Claudette Couturier, 65, who told France TV that her first memories as a very young child were of being raped by three priests who took turns to attack her. She and her sister lived with her alcoholic grandmother. The priests would come to dinner then attack the children in their bedrooms. "They stole 13 years of my life," Couturier said. She added that before she and her sister were able to be interviewed for the independent report, they had lived in silence, which was extremely damaging.
She said: "From the moment I didn't denounce what was happening, it was me who was the disgusting one, me who was the guilty one. … With everything that happened to me, there was a profound thought that I was the one to blame because I let them do it."
Sauvé and his team said victims had faced suffering, shame, isolation and often blame. In the report he wrote: "If the veil of silence covering the acts committed has finally been torn open … we owe it to the courage of these victims. Without their testimony, our society would still be unaware or in denial of what happened."
The report found the huge scale of sexual abuse in the Catholic church was higher than in other institutions such as state schools, holiday camps and sporting organisations.
"The Catholic church is, after the circle of family and friends, the environment that has the highest prevalence of sexual violence," the report said.