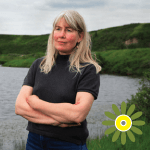 The misogynistic raping catholic church has succeeded in taking over the usa supreme court, thanks to parishioners financing and supporting the rich corporation's priests et al raping their kids, and Trump and his ilk conning the ignorant religious. Mighty evil and happening in Canada too.
'Annihilating for survivors': the Catholic church and its plaques to abuse perpetrators, Across Australia child sexual abuse survivors have to contend with church memorials to their abusers and those who protected them by Christopher Knaus and Nino Bucci, 18 Feb 2023, The Guardian
For the past 10 years, on the grounds of one of Canberra's most prominent Catholic schools, a small plaque has paid tribute to the service of a man named Brother Jerome Hickman. Under the school sigil of Marist College Canberra, the plaque commemorates the work of the late Hickman, honouring him along what is known as "the Brothers Way", a walk of appreciation for past clergy and staff.
The plaque, quietly removed in recent weeks, gave no hint of his darker past.
Hickman was the subject of multiple complaints of child sexual abuse and violence spanning his career in the Marist order.
The church has long held knowledge of complaints about him and has offered payouts and apologies to survivors in out-of-court settlements, according to Kelso Lawyers, a firm specialising in clergy abuse cases that has represented Hickman's multiple victims.
In one of the cases run by Kelso Lawyers, a student at a Marist school in the Sydney suburb of Dundas, known by the pseudonym of Matthew, alleged he was violently raped and abused by Hickman from the age of just 10. The church has apologised and paid Matthew a significant settlement.
Despite this, the plaque remained on school grounds from 2012, when it was installed, until at least December, according to photos seen by the Guardian. The school says it has now been removed but could not say when, or whether it had only acted this week, after a survivor's complaint and the Guardian's questions.
For survivor Damian De Marco, a former Marist student, local Australian of the Year award winner and advocate for child abuse survivors, the plaque is evidence of a "deeply entrenched cultural problem" still rife across the church.
De Marco complained to the ACT government about the continued presence of the plaque this week, describing the commemoration of Hickman as "outrageous" and urging it to intervene.
"It is outrageous that yet again, for the third time in six years, Marist College needs to be asked to remove items celebrating paedophiles or those who have protected them," he wrote.
It's far from an isolated case for the church. In Ballarat, the centre of clergy abuse in Australia, plaques commemorating Bishop Ronald Mulkearns still adorn local buildings.
A survivor of paedophile Catholic priest Paul David Ryan, whom Mulkearns protected, says he started campaigning for the removal of the plaques in 2016.
The survivor, who wished to be referred to as BPD, as he was during the child abuse royal commission, would constantly see Mulkearns's name on local churches, schools and halls. Mulkearns had ignored BPD's complaints about Ryan, allowing him to go on to offend against other children.
It was a pattern Mulkearns repeated with other serial offenders, including Gerald Ridsdale, considered one of the worst clerical child sexual abusers in Australian history.
BPD says he's had about 15 plaques with Mulkearns's name on them removed since 2016.
"I'll just drive around and stop at a church or a school and a hall and if I see the name I'll call up the parish and ask, 'Is this kosher?'" he said.
"I really don't mind if I come across as a cockhead. What it comes down to is why do you honour a guy who cuts a ribbon to open a building when he has allowed people to go and hurt others?"
Sometimes action is swift but he has also met resistance.
He says when he approached one priest about removing a plaque adorned with Mulkearns's name and provided him with a victim impact statement that outlined how Ryan's offending had changed his life, the priest declined to remove the plaque but asked if he could use part of the statement for a sermon.
Time and again, it has been left to survivors to pressure the church to remove such plaques. In Hobart's St Mary's Cathedral, an artwork honouring the late Catholic priest Philip Green remained on display until 2017, 13 years after he pleaded guilty to indecently assaulting a former altar boy.
Also in Ballarat, survivors complained about the continued honouring of the bishop of Ballarat, James O'Collins, on the town's buildings. The royal commission heard O'Collins also received complaints about Ridsdale in the 1960s but did nothing to report him to police.
In Western Australia, the Catholic church promised to remove a plaque memorialising the late Floreat priest Peter McCudden when it compensated a woman in 2002 after she complained McCudden abused her when she was 13. It was later revealed the church had simply removed the plaque from a church wall and mounted it metres away in a parish office. The plaque has now been completely removed.
The Blue Knot Foundation executive director, Cathy Kezelman, says the concept of commemorating such clergy is "annihilating for survivors".
"If churches are really victim-centred and trauma-informed, they will act to remove any public recognition of perpetrators," Kezelman said. "Without this, survivors will continue to feel that their own needs have not been honoured, nor the impact of the crimes against them truly acknowledged."
The Safeguarding People Australia founder, Hetty Johnston, says plaques and memorials are trauma inducing for victim-survivors and "flies in the face of common sense, common decency and any kind of empathy".
But it's not just advocates who have concerns. The main body advising the church on the protection of children, Australian Catholic Safeguarding Ltd (ACSL), says its view is that there should be no commemoration of clergy who have been found to have abused children.
The ACSL chief executive, Ursula Stephens, said many Catholic organisations have already taken steps to remove images and tributes and rename buildings, but commemorative plaques or other permanent records that record historical events were less likely to be removed.
"The national Catholic safeguarding standards ask church entities to provide trauma-informed and victim-centred care to anyone bringing forward a complaint of abuse," Stephens said in a statement. "It is ACSL's view that this should preclude honouring anyone who has been found to have abused children or adults with a permanent memorial."
Peter Poole, a pseudonym, complained more recently of abuse at Marist by Hickman, a claim that was finalised in October.
He struggles to explain his feelings about the plaque, which he says makes it impossible for him to go anywhere near the school.
"I can't explain how I felt about it," he said. "It was shock, I guess, that they just had such ignorance about glorifying someone who was a perpetrator."
Marist and the Australian Catholic Bishops Conference were approached for comment.
In Australia, children, young adults, parents and teachers can contact the Kids Helpline on 1800 55 1800, or Bravehearts on 1800 272 831, and adult survivors can contact Blue Knot Foundation on 1300 657 380. In the UK, the NSPCC offers support to children on 0800 1111, and adults concerned about a child on 0808 800 5000. The National Association for People Abused in Childhood (Napac) offers support for adult survivors on 0808 801 0331. In the US, call or text the Childhelp abuse hotline on 800-422-4453. Other sources of help can be found at Child Helplines International
Widespread child abuse by Catholic Church members in Portugal is tip of iceberg, report says by Catarina Demony and Miguel Pereira, Reuters, Feb 13, 2023, The Globe and Mail
At least 4,815 children were sexually abused by members of the Portuguese Catholic Church – mostly priests – over the past 70 years, a report by the commission investigating the issue said on Monday, adding the findings are the tip of the iceberg.
"(We want) to pay a sincere tribute to those who were abuse victims during their childhood and dared to give a voice to silence," said child psychiatrist Pedro Strecht, who headed the commission. "They are much more than a statistic."
Strecht said the 4,815 cases were the "absolute minimum" number of victims of sexual abuse by clergy members in Portugal since 1950.
Most perpetrators (77%) were priests and most of the victims were men, Strecht said, adding that they were abused in Catholic schools, churches, priests' homes, confessionals, among other locations.

These vile pieces of dung need to be removed from having access to kids. They need to be charged with rape and put in prison. But, the many raping gov't lawyers, police and judges will make sure that never happens, which is why raping politicians pick them and protect them.

The majority of the sexual abuses took place when the children were aged 10-14, with the youngest victim being just two-years-old.
Jose Ornelas, head of the Bishops' Conference, attended the final report's presentation and will respond to it later on Monday. The Church has previously said it was prepared to "take appropriate measures".
Hans Zoller, the Vatican official responsible for child sexual abuse cases, also attended the event in Lisbon. He said it was important to "continue to listen to victims because this will not be the end of it".
"There will be more victims who will come forward," he said, adding it was now the responsibility of the Bishops' Conference to inform the Vatican about the report. "We (Church) need to …(look) into the past."
The Portuguese Catholic Church was rocked last year by cases of alleged cover-up of sexual abuse including by bishops who remain active in church roles. The commission said it was preparing a list of accused priests still working.
The Portuguese commission started its work in January 2022 after a report in France revealed around 3,000 priests and religious officials sexually abused over 200,000 children.
The abuse allegations have come from people from various backgrounds, from every region of the country and also from Portuguese nationals living in other countries in Europe, Africa and the Americas.
The commission spoke with over 500 victims, analyzed historical church documents and interviewed bishops and other clergy members.
A total of 25 of the testimonies heard by the commission were sent to the public prosecutors' office for investigation as all others were committed over 20 years ago and legal proceedings can no longer be initiated.
The commission said the law should be changed so legal proceedings can be initiated for historic crimes committed 30 years ago.
The commission, which says it is independent, was financed by the Catholic Church.

That means to me there are thousands more victims and raping priests. Paying for the commission makes independence impossible.

Asked by Reuters in December 2021 if that could be a threat to the commission's independence, Strecht said he would be the first to walk out and denounce it if the church intervened in the process.
Comments:
B.S.H.:
Churches of all faiths are hotbeds of abuse; emotional, financial, and physical.
Churches are also big business; a widespread and profitable business sector that is not held to normal standards, is not audited, and does not pay taxes.
Time to recognise Churches for what they are; expose them to public scrutiny, audit, and tax them.
And; eliminate Religion from all public sectors, such as Health Care and Education.
Religion is a private matter; stop giving "Churches" special privileges; special privileges which lead to widespread abuse.
app_69680838:
How does this evil organization still exist ?
Why do we allow these serial child abusers access to our education and health systems ?
D Billy:
Men and women have sexual energy, priests are forbidden to marry which by the way is not in accordance to Bible doctrine. Many that call themselves to be Christians are not. The Bible says Christians will be know by their fruit: love, gentleness, kindness for example and self control. Such priests do not appear too be Christians by their rotten fruit.
dpd1:
I'm shocked! Shocked, I tell you…in the Catholic church? Something like this? Let me guess, the devil made you do it?
Isn't it time to sell the properties, sell the art work, sell the gold and make financial restitution to the countless victims of clerical abuse? Surely the Catholic church recognizes is complete absence of any moral authority in light of its ongoing pedophilia and its well orchestrated, ongoing cover-up by the organization's hierarchy. Do the right thing. Admit the wrongdoing, make restitution and close the doors. I believe your time is up.
haddon:
Not news. Regular occurrence.
seagull2401:
… All over the world the Catholic church is being exposed as having a hidden dark side of sexual abuse of children, similar to the findings in Portugal, Canada etc.
Barry Hennigar:
Good God. The one place which should be a sanctuary has instead been populated by some monsters. … But the legacy of thousands of others who stole the childhood from hundreds of thousands….I just cannot comprehend. Truth first. Then reconciliation.
Portugal: Catholic clergy abused nearly 5,000 children since 1950, inquiry finds, Independent commission reaches conclusion after hearing evidence from over 500 survivors last year by Agence France-Presse in Lisbon, 13 Feb 2023, The Guardian
Catholic clergy in Portugal have abused nearly 5,000 children since 1950, an independent commission said on Monday after hearing hundreds of survivors' accounts.
Thousands of reports of paedophilia within the church have surfaced around the world, and Pope Francis is under pressure to tackle the scandal.
The Portuguese inquiry, commissioned by the church in the staunchly Catholic country, published its findings after hearing from more than 500 survivors last year.
"This testimony allows us to establish a much larger network of victims, at least 4,815," the commission head, Pedro Strecht, told a press conference in Lisbon that was attended by several senior church officials.
Strecht, a child psychiatrist, said it would be difficult now for Portugal to ignore the existence of child sexual abuse or the trauma it had caused.

The traumas are never ending. They'll never end as long as church authorities (many of them also pedophiles), and police, judges and lawyers (many of them pedophiles) protect and help raping priests keep raping, enabled by church attendees filling donation plates hoping for a fast track to heaven. They'll never end as long as parishioners keep willingly sacrificing their kids by putting them into hands of raping priests, and keep worshipping rapists, nothing will change. I believe the rapes will only start to decrease once parishioners stop attending churches and stop putting their kids in evil's line of fire. But, humans are incredibly selfish and lean towards magical thinking and lies, setting up this perpetual rape machine called the catholic church (and loved by lawyers for the masses of money it makes them).

Responding to the report, the head of the Portuguese Episcopal Conference (CEP), Bishop José Ornelas, said: "I am satisfied with this difficult and dramatic work, and we hope it marks a new beginning."

Hope will make sure nothing changes. That is the evil of hope and why so many hang onto hope throughout their lives.

He also expressed "a thought for the victims".

How fucking kind and generous of the evil enabling monster. How many boys had Bishop Ornelas raped and/or enabled?

The country's bishops will convene in March to draw conclusions from the report and "rid the church of this scourge as much as possible",

WTF?! WHY NOT ENTIRELY? Enabling more rapes before they even begin to address them

Father Manuel Barbosa, a senior CEP member, said in January.
Faced with a multitude of clergy sexual abuse cases that have come to light worldwide and the accusations of cover-ups, Pope Francis promised in 2019 to root out paedophilia in the Catholic church.

I leaned when I was six years old that promises by rapists and their enablers mean nothing. All the subsequent rapes just taught me more of the same. I was never raped or harmed by a non Christian, only by married white Christian males, enabled by their white Christian wives.

Inquiries have been launched in several countries in addition to Portugal, including Australia, France, Germany, Ireland and the Netherlands.
The pontiff may meet some of the Portuguese survivors when he visits Lisbon in August, the capital's auxiliary bishop, Américo Aguiar, said recently.
The time limit for bringing charges has already expired for the vast majority of offences recorded by Strecht's six-member commission, but 25 cases

Wooptie doo. 0.5%!

have been transferred to the prosecution service.
One of them concerns "Alexandra", a 43-year-old woman who has requested anonymity. She alleges a priest raped her during confession when she was a 17-year-old novice nun.
"It's very hard to talk about these things in Portugal," a country where 80% of people say they are Catholic, said Alexandra, who is now a mother and works as a kitchen helper.
"I kept it secret for many years, but it became more and more difficult to cope with it alone," she said in a telephone interview last week.
She found the courage to report her attacker to church authorities three years ago, but said she was ignored.
The bishop in charge did no more than pass on her complaint to the Vatican, which has still not responded, she said.
Manuel Clemente, the cardinal patriarch of Lisbon and the highest-ranking prelate in Portugal, said last April that he was ready to "recognise the errors of the past" and ask survivors for forgiveness.

Pure evil!

"Bishops asking forgiveness doesn't mean anything to me," Alexandra said. "We don't know if they mean it." She felt sickened by the church and its cover-ups, she added.
The independent commission, at least, had afforded her an understanding ear and psychological support. It was "a good first step" for survivors who wanted to "break the wall of silence" that had surrounded them, she said.
"This has taken far too long," Strecht quoted another anonymous victim as saying. "The church needs to cleanse itself."

Refer also to:
Rape Religion might bankrupt San Diego catholic diocese with $550Million US in settle 'n gags (that already paid $200Million in 2007 for other rapes) after lifting statute of limitation is followed by 400 lawsuits alleging priests raped kids. Parishioners will need to give more of their life savings into donation plates to keep pedophile priests raping their kids. Why not stop enabling evil and stop attending the catholic church?
True: "Statistically your child is far safer with a Drag Queen rather than a Priest."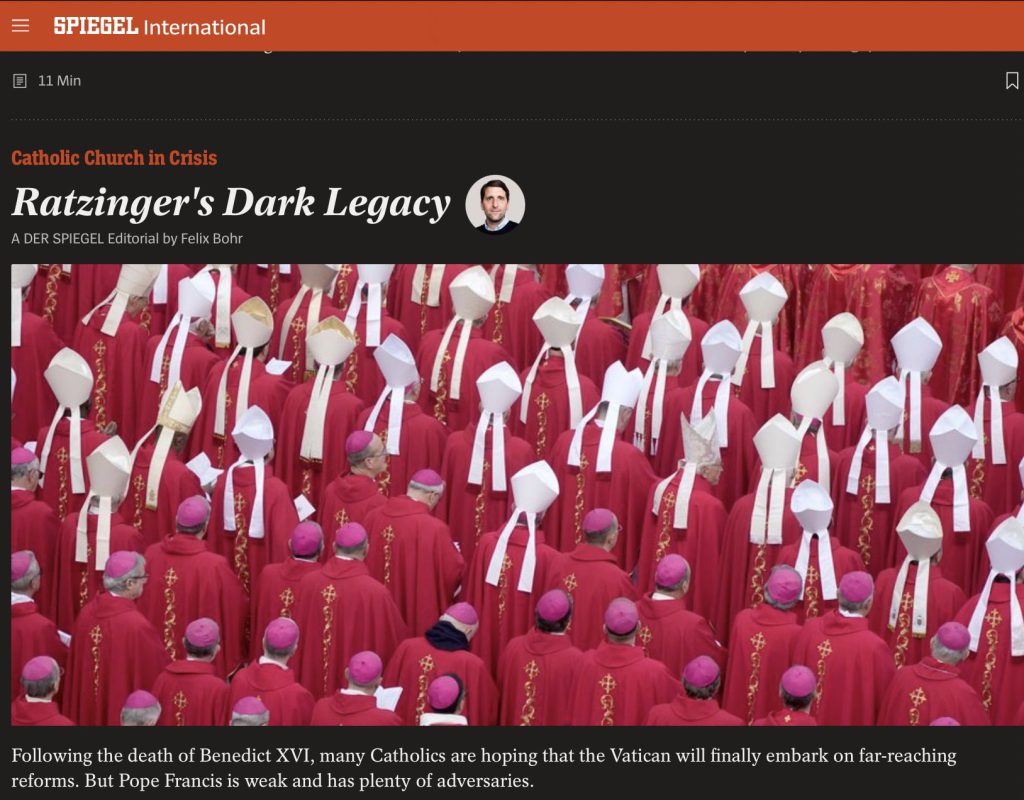 Vatican decrees Catholic Church into a pedophile twist: Opposes gay marriage while helping gay priests rape thousands of boys.
Josh Shapiro wins re-election as PA Attorney General; One of his most important accomplishments so far? "Exposing the corruption in the Roman Catholic Church. That led to hundreds of predator priests abusing thousands of children in a conspiracy and cover-up that went from the Pennsylvania diocese all the way to the Vatican."
All the world's not a stage, it's a pedophile ring! Is Rod MacLeod's ungagged legal victory against basilian pedophile priest why catholic/extreme right white lawyers took over Ontario's law society a year later? To keep vatican's Pedophile Ring & "Silent Shuffle" busy? Jury was blunt: "Put children in harm's way – grossly negligent. … Betrayal of trust with the community." Meanwhile in Australia, the ultimate court-ordered gag order betrays the public's trust
"Law Society of Ontario taken over by 'right-wing, fundamentalist religious zealots?'" Taken over by the catholic church to better protect and feed its sex-crazed, child-abusing "celibate" priests? Do white privileged people think loading up on religious self-righteousness and the church will hide the law society's pedophilia? It's not working.
Demented and creepy: Lawyer (accused of sex crimes against a child) Robert Regular's lawyers tried to keep his identity secret to protect reputation of other lawyers. To do that, self regulators of lawyers (law societies) need to clean house and stop granting known convicted pedophiles licence to practice law.
No Canada Day until catholic church is ordered to pay taxes; pays for their heinous crimes; hands over residential school records of rape, murder, disease, starvation and secret unnamed deaths and burials of children the gov't and RCMP stole from families; pope apologizes – publicly; feds quit their abusive lawsuits and attacks against the harmed; and Truth & Reconciliation appropriately honestly respectfully completed. I've been boycotting Canada's Colonial Rape & Pillage day for years.
"Utter disgust" at retired judge Brian Giesbrecht's "filth" telling us "to move on" from 215 Indigenous children found in unmarked graves at Kamloops Residential School. "He is the disease." A despicable Canadian Caveman. "I worry about how he may have injected his incredibly biased views against Indigenous people during his time as a judge in Manitoba. I am thoroughly disgusted."
Catholic Pedophile Church in Action: Estimates of more than 10,000 child victims in France. "Their stories are a true memorial of pain. Entire lives have been devastated." Time to "cancel" Rape Religion?
"Law" makers or pedophile catholic church protectors? Clergy sexual abuse victims in Pennsylvania *again* must wait for justice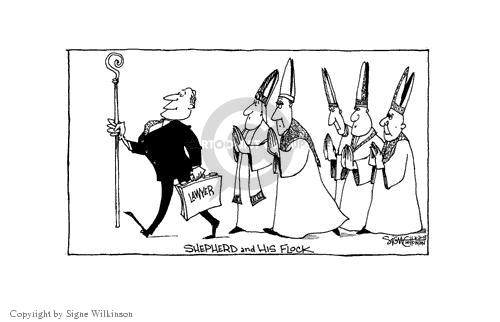 "You never really get over it." Montana pedophile (repeat offender like Epstein) facing 60 counts of child sex abuse (including rape) given gift of 1-year "Deferred" sentence in plea deal; the judges involved need to be fired and the lawyers disbarred. Georgia pedophile sentenced for 1,000 years, "probably the most prolific collector of child pornography in the entire world" gets out after appeals court says he's served enough time (a measily 8 years). Berlin authorities knowingly sent children to live with pedophiles for decades, new report reveals while Ontario's Law Society licences known convicted pedophiles (to get them on the bench?).