How will the farmers make Shell heed the court and pay them and purify the polluted water?

A Victory for Farmers in a David-and-Goliath Environmental Case, An appeals court said a small group of farmers in the Niger Delta region whose livelihoods were affected by oil spills in 2006 and 2007 should receive payouts by Elian Peltier and Claire Moses, with reporting by Stanley Reed and Ruth McLean, Jan 29, 2021, The New York Times
A Dutch court ruled on Friday that a subsidiary of the British-Dutch multinational Royal Dutch Shell was liable for oil spills in the Niger Delta in Nigeria in 2006 and 2007, ordering the company to compensate a small group of residents in the region and to start purifying contaminated waters within weeks.
The subsidiary, Shell Petroleum Development Company, acted unlawfully by allowing the leaks to occur and by failing to clean up the area that had been contaminated, the Court of Appeal in The Hague found. The delta, in southern Nigeria, is the heart of the country's prolific oil industry.
The decision was the latest development in a years long judicial saga that pitted four Nigerian farmers against the company, and it could pave the way for more cases against the oil company in the region.
Although the court ruled that the Shell subsidiary in Nigeria should provide compensation, it did not hold Royal Dutch Shell itself responsible. The decision can be appealed to the Dutch Supreme Court.
Oil spills damage the environment in the Niger Delta every year, affecting the livelihoods of people living there, who argue that faulty maintenance and poor security measures by oil companies are responsible.
The farmers, along with the Dutch branch of the environmental group Friends of the Earth, sued Shell in 2008, arguing that the oil spills in 2006 and 2007 had ruined the workers' livelihoods by polluting the agricultural land and ponds they rely on.
Shell, which is headquartered in The Hague, has long been accused by local populations and environmental organizations of causing serious environmental problems and human rights abuses through its activities in the Niger Delta region.
While the existence of the spills in 2006 and 2007 was not in dispute, the company argued that almost all such accidents reported in the region were the result of sabotage.
The ruling on Friday overturned a decision by the District Court of The Hague in 2013, which agreed with Shell that the company was not responsible for the spills.

More than seven years to get here? How can that be "justice?"

While the Court of Appeal assumed in its decision that "the leaks were the result of unauthorized opening of the valves" of oil wellheads, it ruled that Shell's subsidiary in Nigeria was negligent and had failed to protect its activities from sabotage. It also ordered Shell and its Nigerian subsidiary to build better warning systems so that future leaks could be quickly detected.
The leaks on pipelines affected fishing ponds and lands in two villages, Oruma and Goi, and residents are still affected by the spills 15 years later, according to environmental groups.
Nigeria is Africa's largest oil producer, and Shell, through its Nigerian subsidiary, began exporting from fields in the Niger Delta in the late 1950s. It manages around 50 oil fields, five gas plants, and more than 3,000 miles of pipelines, according to the company.
Yet its activities have also been damaging in terms of reputation, and Shell and other oil firms, like the Italian company Eni, have long been dogged by accusations of pollution in the region. In 1994, Bopp Van Dessel, the head of environmental studies for Shell Nigeria, resigned, arguing that he felt unable to defend the company's environmental record "without losing his personal integrity."

I quit consulting for Encana/Ovintiv when I caught the company lying to my community in 2004. Encana was at that time my biggest client. I was told by colleagues there that my quitting caused upheaval all the way up to CEO Gwyn Morgan's desk. The day after I quit, Encana staff told me a manager was running around like a chicken with its head cut off, trying to figure out how to fire me. Too funny. I did not leave the company in the lurch; I completed the project I was hired for, did not charge for my time from the date I quit, and did not get "fired." I never worked for the company again.

"Any Shell site that I saw was polluted," Mr. Van Dessel later said on British television. "It was clear to me that Shell was devastating the area."
In 2008, a U.S. cable released by WikiLeaks revealed that three-quarters of pipelines in Nigeria were more than a decade overdue for replacement, with some that had a life expectancy of 15 years still in operation after 30.
Shell and Eni have argued that most of the leaks have been caused by sabotage. Nonetheless, under Nigerian law, oil companies are responsible for ensuring effective safety and practice standards.
"Sabotage, crude-oil theft and illegal refining are a major challenge in the Niger Delta," Bamidele Odugbesan, a spokesman for Shell's subsidiary in Nigeria, said in an emailed statement. "Regardless of cause, we clean up and remediate, as we have done with the spills in this case."
One of the plaintiffs, Eric Dooh, welcomed the decision on Friday, although he called the ruling a bittersweet victory since two of the three other plaintiffs had died since the case began, including his father.
"Finally, there is some justice for the Nigerian people suffering the consequences of Shell's oil," Mr. Dooh said.
Chima Williams, a lawyer for Friends of the Earth Nigeria, said the ruling should serve as a reminder for oil companies.
"Now the oil companies will know that they cannot continue to act with impunity," Mr. Williams said. "And that a day will come when they will be held accountable for their misdeeds."
A Dutch court has ordered Shell Nigeria to compensate farmers for major oil spills they say caused widespread pollution.
On Friday an appeals court in The Hague rejected Shell's argument that the spills were the result of sabotage, saying not enough evidence had been provided.
The court ordered Shell's Nigerian subsidiary to compensate the farmers for the losses caused by the oil spills in the two villages of Goi and Oruma in 2004 and 2005. The amount of compensation had not yet been decided.
It also ruled the parent company, Royal Dutch Shell, and its subsidiary must install warning equipment on its Oruma pipelines to limit the environmental damage in case of another spill.
The court said Shell Nigeria had not done enough to clean the soil around the sites of the spills.
The farmers claiming compensation argued the damage was caused by oil leaking from the pipeline, which could have been prevented if Shell had installed the correct detection systems.
"Finally, there is some justice for the Nigerian people suffering the consequences of Shell's oil," said Eric Dooh, one of the Nigerian plaintiffs, in a statement released by Friends of the Earth Netherlands, which supported the case. "This verdict brings hope for the future of the people in the Niger delta."
Dooh's father was one of two complainants who died during the case, which has gone on for 13 years.
The Hague appeals court ruled in 2015 that Dutch courts had jurisdiction in the case, seven years after the four farmers first sued, and after debate over whether Shell's parent company should be held liable for the Nigerian subsidiary's actions.
"This is fantastic news for the environment and people living in developing countries," said Friends of the Earth's Netherlands head, Donald Pols.
"It means people in developing countries can take on the multinationals who do them harm."
Shell Nigeria said in a statement it still believed the spills were caused by sabotage and was disappointed by the ruling. "Sabotage, crude oil theft and illegal refining are a major challenge in the Niger delta," it said.
"Like all Shell-operated ventures globally, we are committed to operating safely and protecting the local environment."

If companies quit wasting their energy, money and time on "commitment" propaganda, and got to work cleaning up their pollution and prevented it from happening again, there would be no need to promote "commitment." We would know by seeing. But, time and time again, we see companies too stingy to spend money to protect us, our environment, homes, families, farms, etc while they rape out billions in profits.

The court also ruled Shell had proved sabotage was the cause of a third spill, at an oilwell in the village of Ikot Ada Udo, but it had not decided whether Shell was liable for the damage.
The widow of a Nigerian activist suing oil giant Shell over the execution of her husband says his death left her "traumatised" and "poverty-stricken".
Esther Kiobel is testifying in court in The Hague, demanding compensation from the Netherlands-based firm.
She is among four women who accuse Shell of being complicit in the hanging of their husbands by Nigeria's military in 1995. Shell denies the allegation.
The activists led mass protests against oil pollution in Nigeria's Ogoniland.
The protests were seen as a major threat to then-military ruler Gen Sani Abacha, and Shell. They were led by author Ken Saro-Wiwa, who was among nine activists hanged by the military regime.
Their executions caused global outrage, and led to Nigeria's suspension from the Commonwealth for more than three years.
Two of the widows were in court, but two others were denied visas to attend.
What was the atmosphere in court?
More than two decades later, memories of the executions still move the widows to tears, reports the BBC's Anna Holligan from court.
Mrs Kiobel wiped her eyes, and in a quivering voice described her husband, Barinem Kiobel, as "kind-hearted", our reporter adds.
Representatives of Shell looked on. At one point, the phone of one them rang as the widows wiped their eyes, prompting judges to remind everyone to keep their devices on silent, our reporter says.
What else has Mrs Kiobel said?
In a written statement, she said she had lost a "wonderful husband" and a "best friend".
She added: "Shell came into my life to take the best crown l ever wore off my head. Shell came into my life to make me a poverty-stricken widow with all my businesses shut down. Shell came into my life to make me a refugee living in harsh conditions before l came to the United States through [a] refugee programme and now [I am a] citizen.
"The abuses my family and l went through are such an awful experience that has left us traumatised to date without help. We all have lived with so much pain and agony, but rather than giving up, the thought of how ruthlessly my husband was killed… has spurred me to remain resilient in my fight for justice.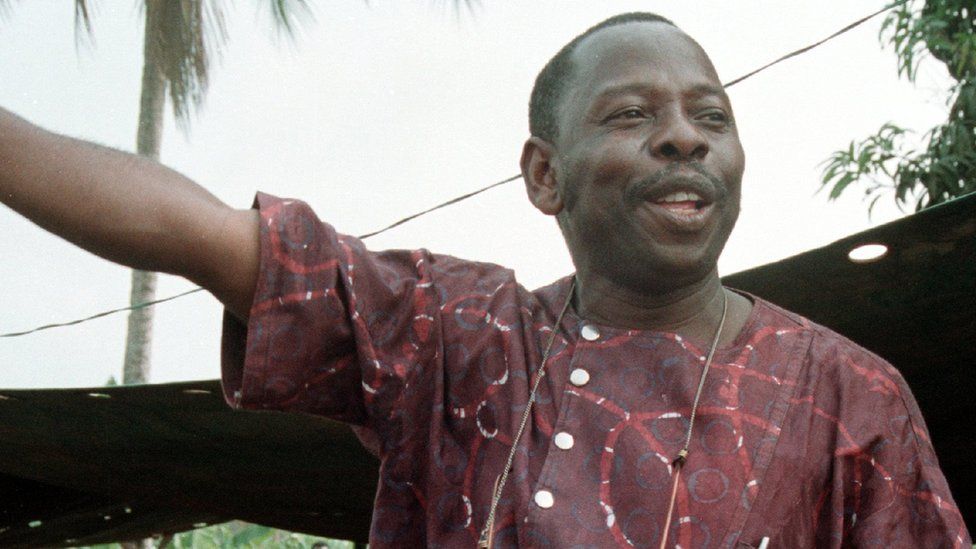 "Nigeria and Shell killed my late husband: Dr Barinem Kiobel and his compatriots Kenule Tua Saro Wiwa, John Kpuinen, Baribor Bera, Paul Levula, Nordu Eawo and the rest [of the] innocent souls.
"My husband and the rest were killed… The memory of the physical torture my family and l went through has remained fresh in my mind, and whenever l look at the scar of the injury l sustained during the incident, my heart races for justice all the more."
What is Shell's response?
In a statement, the firm said the executions were "tragic events which shocked us deeply".
The statement added: "The Shell Group, alongside other organisations and individuals, appealed for clemency to the military government in power in Nigeria at that time. To our deep regret, those appeals went unheard.
"We have always denied, in the strongest possible terms, the allegations made in this tragic case. SPDC [the Shell Petroleum Development Company] did not collude with the authorities to suppress community unrest, it in no way encouraged or advocated any act of violence in Nigeria, and it had no role in the arrest, trial and execution of these men.
"We believe that the evidence clearly shows that Shell was not responsible for these distressing events."
Why were the activists hanged?
Saro-Wiwa and the eight other activists were executed after a secret trial in which they were convicted of murdering four Ogoni traditional leaders.
They denied the charge, and said they were framed.
Then-UK Prime Minister John Major described the trial as "fraudulent", and said it had led to "judicial murder".
At his trial, Saro-Wiwa said the case was designed to prevent the Ogoni people from fighting against oil pollution which had devastated the region's environment and had caused poverty and disease.
Saro-Wiwa had co-founded the Movement for the Survival of Ogoni People (Mosop) in 1990, launching mass campaigns to win compensation for environmental damage and to demand that the region be given a fair share of oil profits.
What did the other widow say?
In her statement to the court, Victoria Bera said she was pregnant with her first child when her husband, Baribor Bera, was arrested by the military.
She said: "The detention and subsequent execution of my husband made things very difficult for the entire family, including other relatives who depended on his financial support.
"The pain I've been living in these years doesn't seem to go away, no matter what I do, especially when l look at my son, who had to grow up without a father…
"I need justice. I need justice for my people."
The oil giant Shell has agreed to pay $15.5m (£9.6m) in settlement of a legal action in which it was accused of having ­collaborated in the execution of the writer Ken Saro-Wiwa and eight other leaders of the Ogoni tribe of southern Nigeria.
The settlement, reached on the eve of the trial in a federal court in New York, was one of the largest payouts agreed by a ­multinational corporation charged with human rights violations.
The scale of the payment was being seen by experts in human rights law as a step towards international businesses being made accountable for their environmental and social actions.
Jennie Green, a lawyer with the Centre for Constitutional Rights who initiated the lawsuit in 1996, said: "This was one of the first cases to charge a multinational corporation with human rights violations, and this settlement confirms that multinational corporations can no longer act with the impunity they once enjoyed."
The deal follows three weeks of ­intensive negotiation between the 10 plaintiffs, mainly drawn from relatives of the executed Ogoni nine, and Shell. The oil giant, and its Nigerian subsidiary Shell Petroleum Development Company, continue to dismiss all the claims made against them, saying they played no part in the violence that swept southern Nigeria in the 1990s.
The company said it was making the payment in recognition of the tragic turn of events in Ogoni land. "While we were prepared to go to court to clear our name, we believe the right way forward is to focus on the future for Ogoni people," Malcolm Brinded, a Shell director, said.
The settlement marks the end of a 14-year personal journey for Ken Wiwa Jr, son of the executed leader.
Among the other plaintiffs was Karalolo Kogbara, who lost an arm after she was shot by Nigerian troops when she protested against the bulldozing of her village in 1993 to make way for a Shell pipeline.
Out of the $15.5m settlement, $5m will be used to set up a trust called Kiisi – meaning "progress" in the Ogoni Gokana language – to support educational and other initiatives in the Niger delta.
In the lawsuit, the families of the Ogoni nine alleged Shell conspired with the military government to capture and hang the men. Shell was also accused of a series of other alleged human rights violations, including working with the army to bring about killings and torture of Ogoni ­protesters.
The company was alleged to have provided the Nigerian army with vehicles, patrol boats and ammunition, and to have helped plan raids and terror campaigns against villages.

In Canada, the people pay for the RCMP to harass people harmed by oil and gas, or those fighting to keep frac'ing out. All to increase profits for multi-national oil companies like Encana/Ovintiv, and their enablers, AER/OGC, using tax-payer funded police as private mobsters to invade and terrorize residents, spy on us, follow us around, try to scare us quiet, try to coerce us into admitting to crimes we have not committed, shine flashlights and peer into private home windows late at night, blow up gas wells, and much much more.

Supporters of the legal action said the fact that Shell had walked away from the trial suggested the company had been anxious about the evidence that would have been presented had it gone ahead. Stephen Kretzmann, director of Oil Change International, said Shell "knew the case was overwhelming against them, so they bought their way out of a trial".
Among the documents lodged with the New York court was a 1994 letter from Shell in which it agreed to pay a unit of the Nigerian army for services rendered. The unit had retrieved one of the company's fire trucks from the village of Korokoro – an action that according to reports at the time left one Ogoni man dead and two wounded. Shell wrote it was making the payment "as a show of gratitude and motivation for a sustained favourable disposition in future assignments".
Shell's involvement in the oil-rich Niger Delta extends back to 1958. It remains the largest oil business in Nigeria, owning some 90 oil fields across the country. The Ogoni people began non-violent agitation against Shell in the early 1990s under the leadership of Ken Saro-Wiwa and his organisation Movement for the Survival of the Ogoni People. Mosop complained that the oil giant was responsible for devastating the ecosystem of the delta.
Human rights experts believe the settlement will have a substantial impact on other multi-national corporations.

Not any operating in Canada. Our authorities have been too deeply infiltrated and corrupted; settle and gag orders have been too successful at covering-up and enabling oil patch crimes. Canada keeps going deeper into the colonial rape and pillage cave. And with Trump plunking a Shell plant on USA's Supreme Court, oil patch polluters – not justice, will be nicely served long into the future.

Anthony DiCaprio, a lead lawyer representing the Ogoni side, predicted it would "encourage companies to seriously consider the social and environmental impact their operations may have on a community or face the possibility of a suit". Shell reiterated its view that the executions of the Ogoni nine had been "tragic events". It said that it had "attempted to persuade the government of the day to grant clemency".

Show us the documented and/or recorded evidence.


Refer also to:
2005: Tahtan protests led to BC cancelling Shell's permits to frac in NWBC. The Court of Public Opinion is powerful: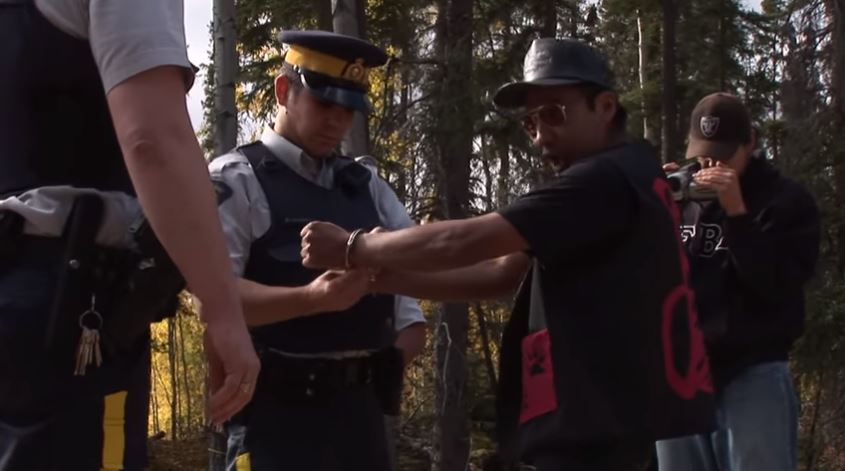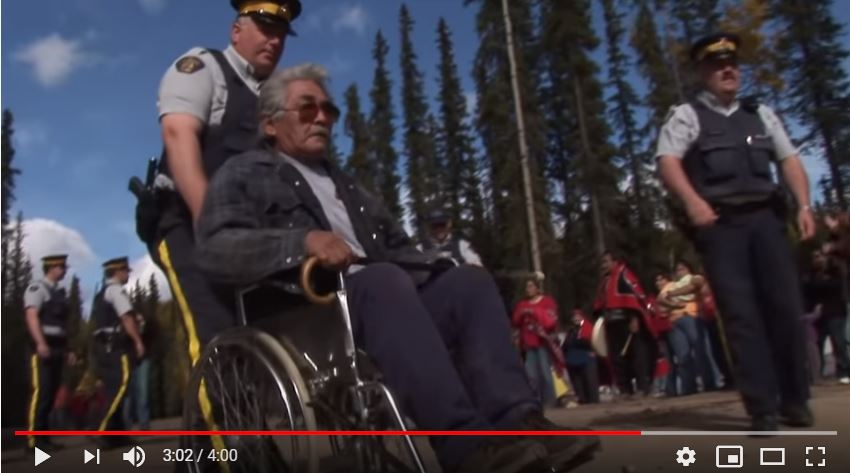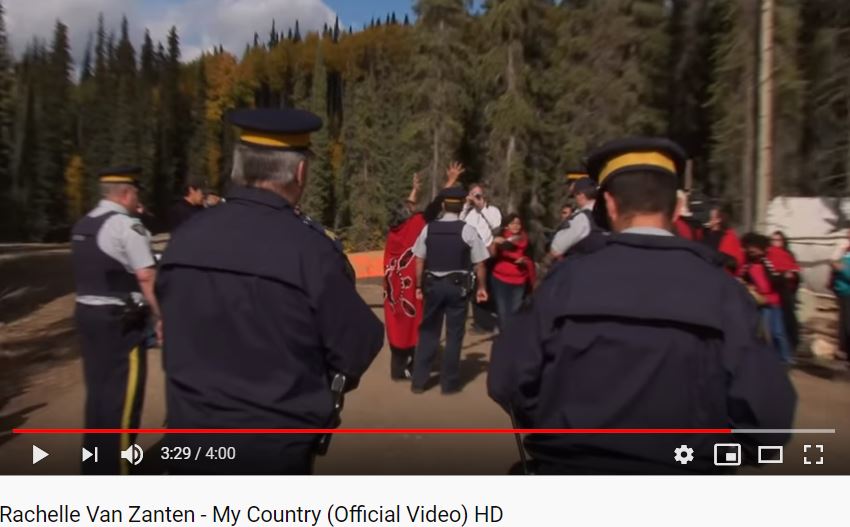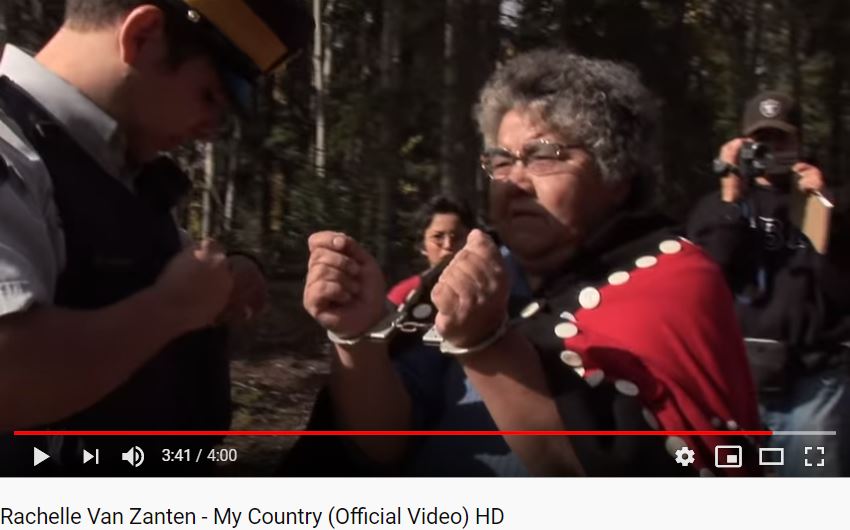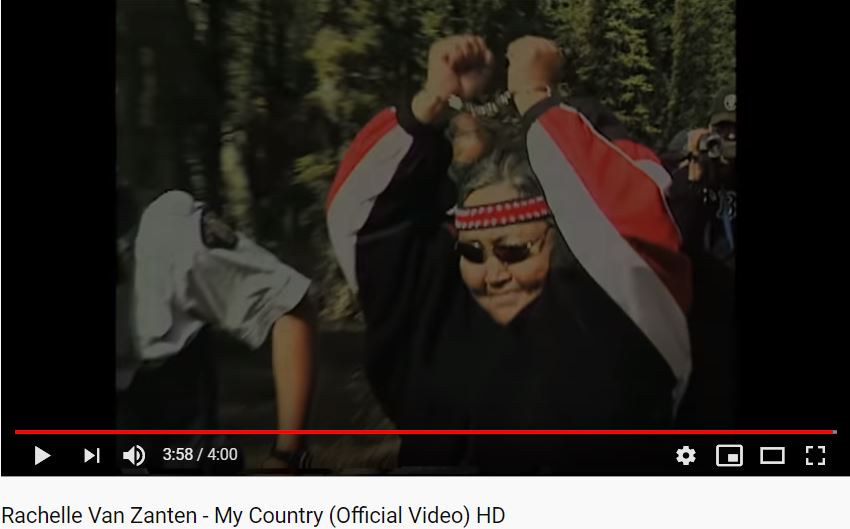 2007: SALMON WATERS AT ISSUE Protest against Shell takes campaign to British media
2011: Industry must disclose fracking fluids, improve standards: Shell
2011: Shell shock: Energy giant censured for 'fracking' ads
2011: Encana, Shell and Nexen Discuss Water Sourcing Strategies At Shale Gas Water Management (aka Theft?) Canada
2011: Rachelle Van Zanten – My Country Inspired by images of Tahltan women blockading coalbed methane mining by Shell and Fortune Minerals in defense of the Sacred Headwaters in northern British Columbia, Rachelle wrote 'My Country'. She was invited to perform it for the Tahltan people at the Iskut Music Festival a year later, where we filmed this video.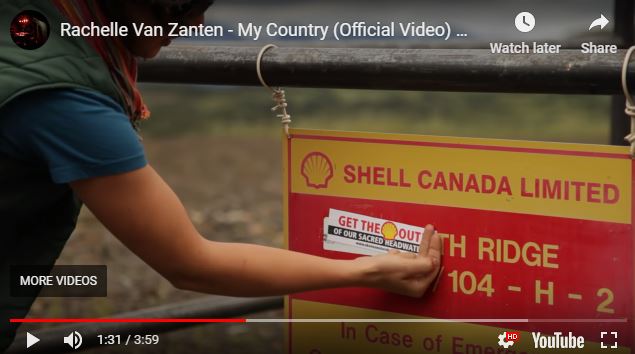 2012: Tsunami of Industrial Development by Shell Threatens B.C.'s Sacred Headwaters
2012: BC Government announces ban on fracking in Sacred Headwaters, Mark Hume: Say no to fracking in the Sacred Headwaters
2012: Landowner Can Sue Shell Over Fracking Hazards
2012: Shell buys control of public water in BC for fracing, permanently removing the water from the hydrogeological cycle
2012: Shell to tackle fracking concerns with education Or with "commitment" propaganda?
2012: Joint Review Panel says it doesn't have authority to rule on challenge to Jackpine Mine expansion, Constitutional challenge to Shell oilsands development raised by First Nation, Metis groups
2012: First Nations upset after Alberta appeal court rejects argument over Shell's Jackpine Mine
2012: Fracking The Karoo will leave 'giant toilet bowl'
2012: Fracking The Karoo battle heads for the courts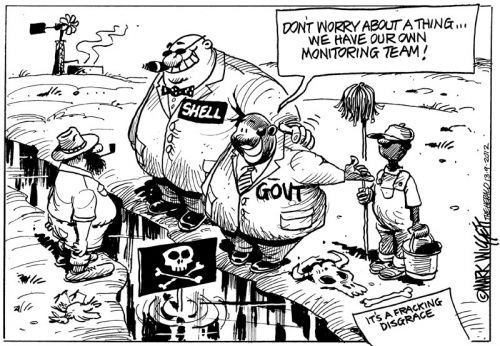 2012: Fracking The Karoo – Is this the beginning of the end?
They are horror stories. The water coming out of their taps becomes flammable, contaminated with methane and oil, undrinkable. … Shell at least had the good grace not to even pretend there will be jobs or any benefit whatsoever to the community. The only ones to benefit will be Government (which owns any and all minerals, gas and oil underground) and Shell, and they admitted as much.
2013: Dutch Ruling: Shell Mostly Cleared in Nigeria Oil Spills, must pay damages to farmer for breach of duty of care
2013: Shell CEO: Fracking done right doesn't pollute groundwater
2013: 285 homes in Carson, California contaminated by Shell, experts fear dangerously high levels of methane could cause a massive fireball
2013: Shell $2.1bn writedown is bad news for US shale, Now comes the frack 'n shale hangover
2013: Shell CEO Peter Voser says he regrets the failure of Shell's huge bet on US shale
2013: Harper government approves Shell's Jackpine expansion despite severe and irreversible damages, "significant adverse environmental effects" and incomplete consultations on effects mitigation
2014: Athabasca Chipewyan file lawsuit against Shell's Jackpine oilsands expansion
2014: Shell claims Mora County, New Mexico, fracking ban violates its constitutional rights; asks court to overturn ordinance and award Shell damages
2014: Federal judge excuses Shell's pollution of Illinois town's groundwater with carcinogen benzene 26,000 times greater than allowed by state law
2014: Court tosses fracking water lawsuit against Village of Painted Post for selling Shell subsidiary up to a million gallons a day from village aquifer
2014: Shell May Nix $90M Legal Settlement With Carson, California, Contaminated with Methane and Benzene, Because Gag Order Breached
2015: Shell announces £55m payout for Nigeria oil spills, Settlement avoids London High Court case
2015: Netherlands court orders Shell & Exxon Mobil to pay 100,000 homeowners billions of dollars in quake damages
2016: Water wins! Painted Post loses lawsuit over water sales for fracking. Mayor says town can't finance appeal, leaving it up to Shell's subsidiary to decide if it wants to bankroll an appeal
2016: Shell Canada, Fox Creek Alberta: 47 year old worker killed by water hose in AER's Blanket Approval, "Brute Force & Ignorant" Frac Frenzy Pilot Project
2016: New Mexico Supreme Court revives 1999 Shell Oil soil & aquifer contamination case that caused rash of illnesses; Found lower courts erred in preventing harmed residents from introducing scientific evidence and expert testimony at trial
2017: Dutch Quakes Rattle NAM (Exxon, Shell partnership); Judges in Assen rule that NAM is liable for Groningen earthquake victims' stress; NAM's Gas Greed and global warming could wipe out Wadden Sea heritage site
2019: What about us? Shell, ExxonMobil, Chevron & BP Could Be Legally & Morally Liable for Climate Crisis in Philippines
2019: Look out Albertans whose pensions Kenney gave to AIMCo. Crazy Days in Alberta: The Poison Wells File. The province let oil and gas firms create a $100-billion disaster. New example? Shell Pieridae Briko Ikkuma Alberta Foothills Sour Gas Marriage financed by AIMCo and about $10Billion in liabilities.
2019: South Africa: Amazing legal victory (with costs) for AfriForum & Treasure the Karoo Action Group! Supreme Court of Appeal unanimously rules fracking cannot proceed Too bad Canada doesn't have a courageous clean Supreme Court like that.
2020: Frac'ing Riches to Rags for Shell and how much hell and toxic harm for families and communities, Sells Pennsylvania shale assets for neat and tidy $4.1 Billion (90%) loss.
2020: "Polluter" Shell & "Penny Stock" Pieridae to retry their sour gas marriage, coached by AER, funded by "Loser" AIMCo. Stewart Shields: "Alberta Conservative gov'ts becoming recognized as the worst petroleum managers in the free world—as this story by the famous Andrew Nikiforuk describes so pointedly!!"
2020: Judicial Hanky Panky Supreme: "these robed sages are in fact mere grubby politicians…." Amy Coney Barrett's dad was lawyer at Shell (for decades) that has massive climate case before US supreme court. "And just like Republican politicians, the conservative judges are dedicated to preserving the right's minority rule."
2021: Oil patch polluted judicial industry: Trump's extreme right Supreme Court Judge, Amy Coney Barrett, hears climate case against her father's ex-employer Shell; Barrett participated even though as a lower court judge she recused herself from hearing cases involving Shell.
2021: Save Shell's Day with anti-science "corporate bootlicker" justice. Jan 19, 2021: Trump's new Supreme Court justice, Amy Coney Barrett, set to hear case against Shell, her Dad's employer for 29 Years, has not recused herself
First Things First
…
Grateful, I slept till a morning that would not say
How much it believed of what I said the storm had said
But quietly drew my attention to what had been done
—So many cubic metres the more in my cistern
Against a leonine summer—, putting first things first:
Thousands have lived without love, not one without water.
Collected poems, Wystan Hugh Auden, edited by Edward Mendelson Modern Library ed. 1st ed. 2007 , p. 582.
***