Former Niagara cop who ran massage business sexually abused 11 women. Will serve 18 months of house arrest, David Kukoly pleaded guilty to five counts of sexual assault and was sentenced in June by Samantha Beattie, CBC News, Jul 06, 2023
Warning: This story contains descriptions of sexual assault.
A former Niagara police officer who admitted to sexually abusing 11 women at his side massage business will serve an 18-month sentence at home.
David Kukoly, 54, who was a veteran officer at the time of his arrest, pleaded guilty to five counts of sexual assault. He admitted to similar abuse against an additional six victims in an agreed statement of facts. He was sentenced on June 21 at the Ontario Court of Justice in St. Catharines, Ont.
Kukoly was not a registered massage therapist but still operated his "Massage by Dave" business from his Port Colborne home using a different last name.
Under the premise of providing massages, he inappropriately touched 11 women without their consent between 2016 and 2018, wrote Justice Richard Blouin in his sentencing decision.
Justice Blouin described some of the assaults as "harrowing" and in a "closed, isolated room" with "a significant impact on the psychological health" of victims, but decided against the Crown's request for a four-year prison sentence.
Instead, the judge said, a year and a half of house arrest was appropriate given his "long record of service to the community" as a police officer for over 28 years, and because he "stepped up to the plate"

Think of the message this sends rapists in Canada: Rape away all you like. You'll be rewarded if you "step up to the plate" afterwards. All will be forgiven. Fucking gross. Judges wonder why so many Canadians have zero respect for them and no trust in the rape-enabling "justice" they dole out.

and pleaded guilty. His admission of guilt avoided a trial and victims having to relive his crimes in court.
Judge concerned for accused's safety in jail

Vomit-inducing "justice" is typical in Caveman Canada. Judges worry and kindly care about the rapist/abuser, rarely, if ever about the victims. Some judges even punish rape victims by imprisoning them in a cell across from their rapists! Why? I think because our mostly misogynistic politicians appoint misogynistic lawyers (plenty to choose from) to the bench to protect rapists/abusers keeping the cycle of abuse going strong and keeping the raped quiet to please raping religions (notably the powerful catholic church) and the Patriarchy.

However, Kukoly's sentence is "unbelievable" and "devastating" for sexual assault victims, said Brock University Prof. Robyn Bourgeois, an expert in gender based violence and a sex trafficking survivor. 
She said it is "disturbing" that more weight wasn't given to the lasting psychological harm experienced by victims.
"These are the cases that drive sexual violence in this country," Bourgeois said.
"Survivors are unlikely to come forward because of the law's failure to take their trauma seriously, which means perpetrators evade capture and continue to sexually abuse people." 
Justice Blouin also wrote in his decision that house arrest will ensure Kukoly can take care of his high blood pressure and step children, and avoid being harmed in prison.

Fucking appalling abusive judge. Just fucking wow. J Blouin needs to fired, but before he's tossed off the bench, he needs to be raped 20 times by different men all without condoms.

"He would be an obvious target for some other inmates who do not consider police officers to be their friends," Blouin wrote. "In my view, the potential risk of harm, perhaps serious harm, is obvious."

Only regard for the criminal, none for the victims. Fuck Fuck Fuck. Just another disgusting "creepy" Caveman Canadian judge.

Sexual assault 'life changing' for survivors
Nicole Pietsch, an advocate with the Ontario Coalition of Rape Crisis Centres, said this decision suggests preferential treatment for police officers and Kukoly should have taken the risks of imprisonment into consideration when he sexually assaulted his clients.
"If an actual massage therapist had done the very same, perhaps that person would have gone to prison," Pietsch said. 

If that person was a man, I doubt it. Canadian judges protect rapists, that's obvious. Just look the supreme court's vile Jordan ruling (by now disgraced drunken "creepy" J Russell Brown et al on the supreme court of Canada) used to let rapist after rapist go free.

In Canada, 12 per cent of sexual assaults reported to police lead to a criminal conviction and seven per cent result in a custodial sentence, according to Statistics Canada. 
"This can leave a really negative impression on survivors who do choose to go through the criminal justice system because they feel they may not be getting the results they wished for," Pietsch said.
"And for survivors, it can be really life changing to be sexually assaulted, particularly by someone who is in a trusted position."

I've never lived yet after the rapes I endured; I've only just barely learned to survive them which eats up most of my daily energy. I scrape through my days reliving every moment of the rapes, flash back after flash back, again and again, and scrape through my nights, nightmare after nightmare or sleepless tossing and turning.

Niagara police chief Bryan MacCulloch said in a statement he is aware of Kukoly's sentence but as the case is still within the timeframe of a potential appeal "it would be inappropriate to comment further." 

I am sure the abuser will appeal, and get his cushy reward made even more cushy and rewarding for him. Mr. Criminal has his reputation and good future to protect after all.

He did not answer CBC Hamilton's question as to when Kukoly was discharged from service, but said it's important to note he's no longer a police officer. 

Pfffft. Stinky. Most unwise to ever trust a police officer, or RCMP, and never ever trust a Canadian police chief!

The Ministry of the Attorney General did not provide a comment on if the Crown will be appealing the sentencing decision.
Kukoly's defence lawyer did not return a request for comment. 
If you or someone you know has been affected by sexual violence, you can find support here.

Refer also to:
What's with so many judges not keeping their lips together? Protecting rape & pedophilia rings? How are citizens to trust & respect judges with so many bad lips on the bench? "That judge didn't care about me," Julie Kirby, 23, one of Keith Vallejo's victims said Friday. "He only cared about the person he was convicting, and I think that is really kind of despicable."
I flip my middle finger and say "Shame on you!" to the court in the Jody Vance case for disallowing "shame on you" in her victim statement and for their lame sentence. WTF?! Misogyny and enabling abusers of and abusing women by Canada's legal-judicial industry must stop!
Caveman Canada hits a sexual assault victim again, to protect our perverted legal system. Sara Casselman: "This is our justice system folks. A survivor in our community was fined yesterday for sharing a transcript of the judge's ruling *in her favour* with her friends and family."
One billion rising: "We are asking for justice!" "No more rape or incest or abuse. Women are not a possession."
As expected, the rapist's future and "good family" privilege strikes again (systemic?): Judicial industry gives convicted serial rapist Matthew McKnight everything his defence asked for. Disgusting. Horrifying. He'll likely be out in 2 years or less, free to rape again and again and again. "I'm saddened for the victims of McKnight who also became victims of Justice Sulyma."
Caveman Canada's misogynistic law & politics enables rape, yet again. Message to victims? Shut-up! Ontario drops appeal of Justice Beaudouin's aquittals of Paul Batchelor, accused serial rapist; Ontario court grants him bail while he awaits trial on 9 new separate counts of sexual assault.
Canadian misogynistic "justice" ensures rapist paradise. Accused serial rapist Paul Batchelor, let off by Justice Beaudoin (elevated to the bench by Harper gov't), arrested after three new rape charges; now awaits trials involving nine women who don't know one another.
Would Justice Robert Beaudoin have let the rapist off if his daughter was one of the women raped? Ontario Crown serves Paul Batchelor notice of appeal, claims trial judge made errors. Errors or misogyny?
Investigation finds one of Australia's most powerful men, "Sex Pest" former high court judge, Dyson Heydon, sexually harassed judicial clerks and women lawyers – WHILE HE WAS TOP JUDGE!
If rape-enabling shit sits atop the judicial industry, what runs through it?
Bullying Canadian Caveman seeks judicial review to stay on the bench. Ex-Alberta-judge, Donald Norheim, appointed to the bench 27 years ago, seeks judicial review of losing his job because of his "completely inappropriate" beliefs, behaviours involving his views on Indigenous people and women, notably victims of domestic and sexual assault.
"It's the judges!" enabling rape and murder of women. No kidding. In Canada too.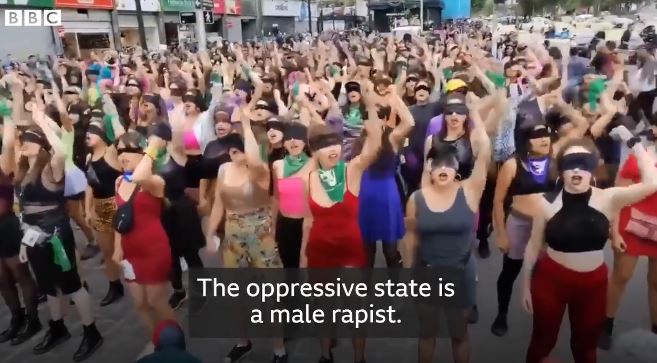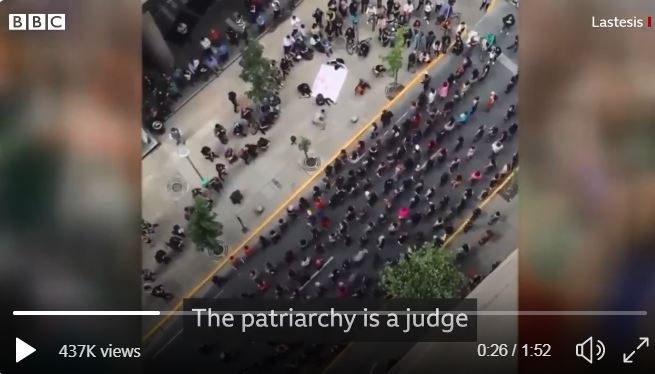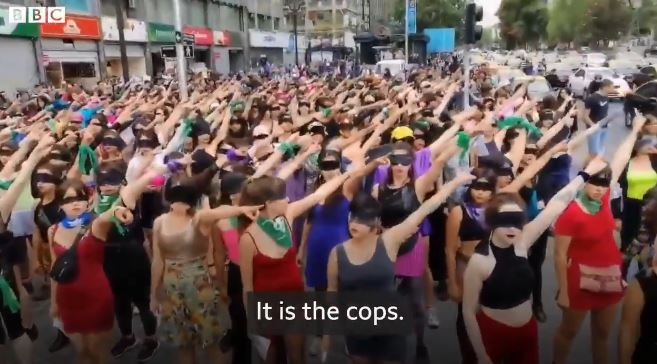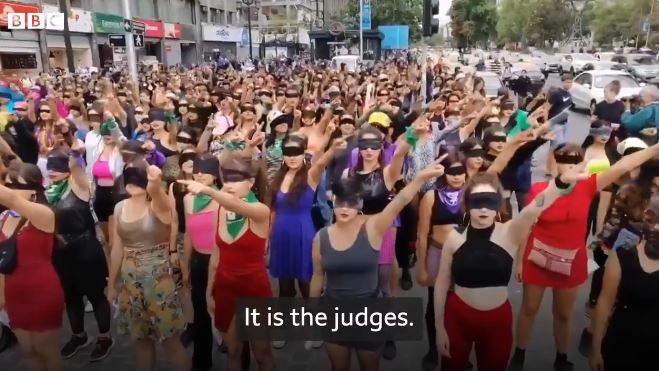 Know my Name. A Memoir. Chanel Miller. Horrific Sexual Assault. "Rape is rape." Another Judge Protecting the Rapist. Magnificent Courage. Magnificent Writing.
2017: MUST WATCH! 'This Hour Has 22 Minutes' Sketch: "Judges: a danger to Canadian women." This post includes many articles on horrifying misogynistic Canadian (Caveman) judges
"… Then one day, bam — a Canadian judge moves into your neighbourhood!"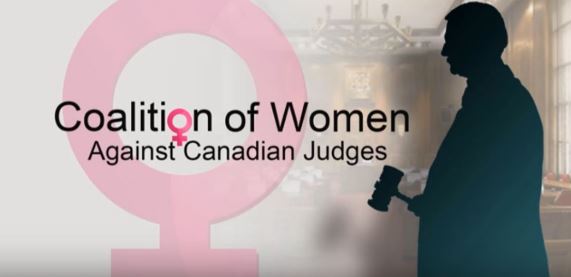 "Unf*ck the system." Alberta's Neanderthal "Justice" system assaults sexual assault victims. "The judge in this troubling case was none other than former Deputy Justice Minister Ray Bodnarek, a PC loyalist appointed as a judge by former PC Justice Minister Jonathan Denis who himself resigned under troubling allegations of domestic violence." Commenter: "So who exactly is the crown protecting by blocking the publication of the victim's name?" Another commenter: "My guess…..the 'system'. It stinks and it's all because of the judges & lawyers."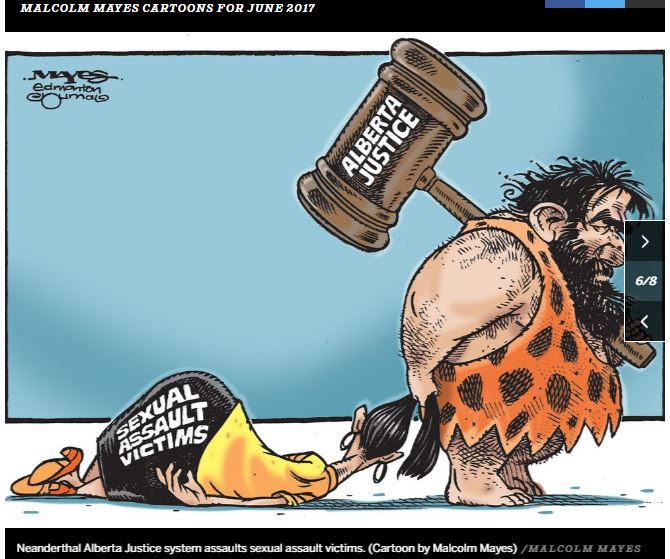 Demented and creepy: Lawyer (accused of sex crimes against a child) Robert Regular's lawyers tried to keep his identity secret to protect reputation of other lawyers. To do that, self regulators of lawyers (law societies) need to clean house and stop granting known convicted pedophiles licence to practice law.

Mr Regular's trial was recently delayed a year, leaving him free to keep doing what he pleases (including terrorize his victim(s)? rape?) yet another year.