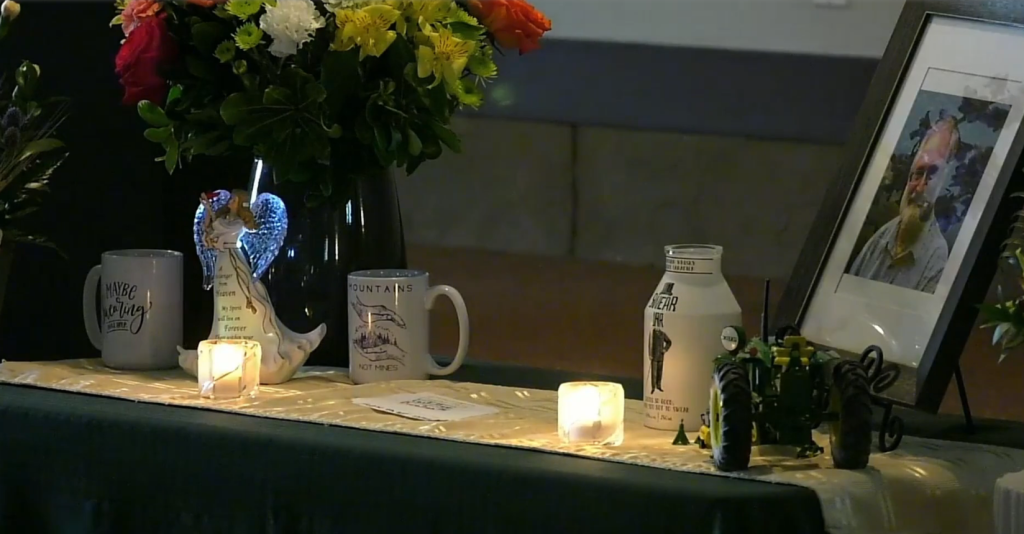 Rob Schwartz's passing by Barb Ryan, July 1, 2023, Alberta Surface Rights Group FB Page
This Canada Day morning, Rob Schwartz, one of the founding members of this group, passed away peacefully in Red Deer.

Alberta lost a strong defender of property rights, our lands, water, air, and sanity. Judy and the kids lost a great husband and Dad. We lost a superb resource and a loyal compassionate friend (with a fun sense of humour).

There will be a celebration of Rob's life in July [available for viewing].

Parkland Funeral Home will post details: https://www.parklandfuneralhome.com/robert-schwartz
Comments on the ASRG FB post:
N Donna Wise:
I thought the world of Rob. I am going to miss his very colorful vocabulary, and the way he would rip into that which annoyed him, and of course, his endless wisdom. He was a good friend to my dad and I. My heartfelt condolences to Judy and your family.
Pat Jesmer-Shea:
Deepest sympathy to Rob's loved ones. So sorry for your loss.
Douglas Malsbury:
Sad
Over the years we travelled a lot of roads together in the Property Rights movement.
He could make me laugh all day!
Dale Christian:
Rob Schwartz – a fellow who honored honesty, the environment and people. He defended them all selflessly. The world lost a great friend. My sincere sympathy to Judy and family. I will remember Rob's laugh and great heart the most of all things.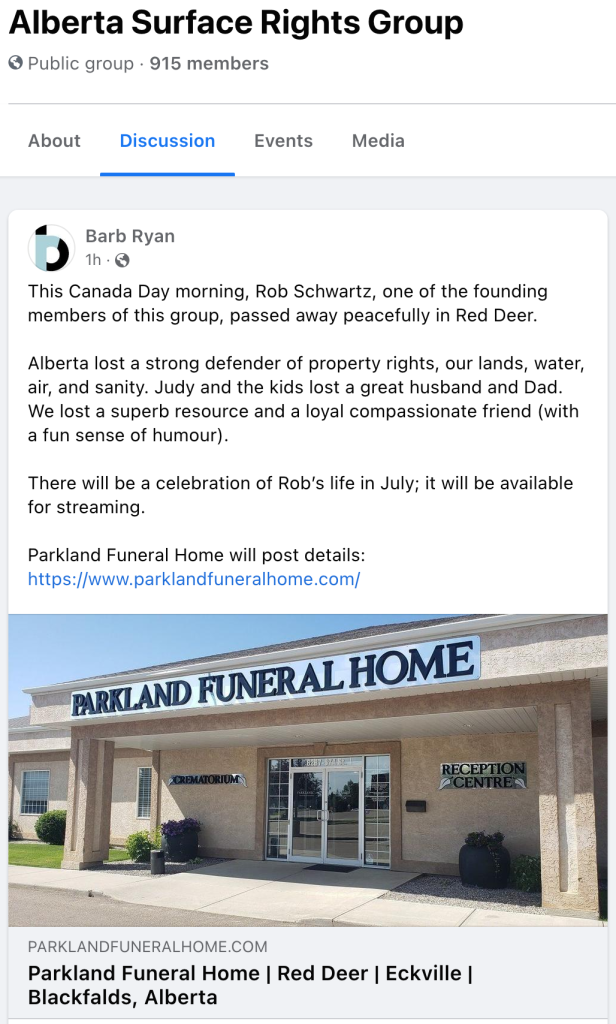 ***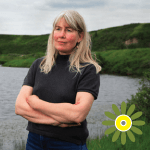 I lost a great friend, one of the most loyal and funniest I've known.
Alberta lost a great citizen; the world lost one of the finest defenders of water and land.
Rob and I presented to a Parliamentary Standing Committee in Ottawa, in 2007.
I have the video of the session. One of these days, I'll get it uploaded to youtube.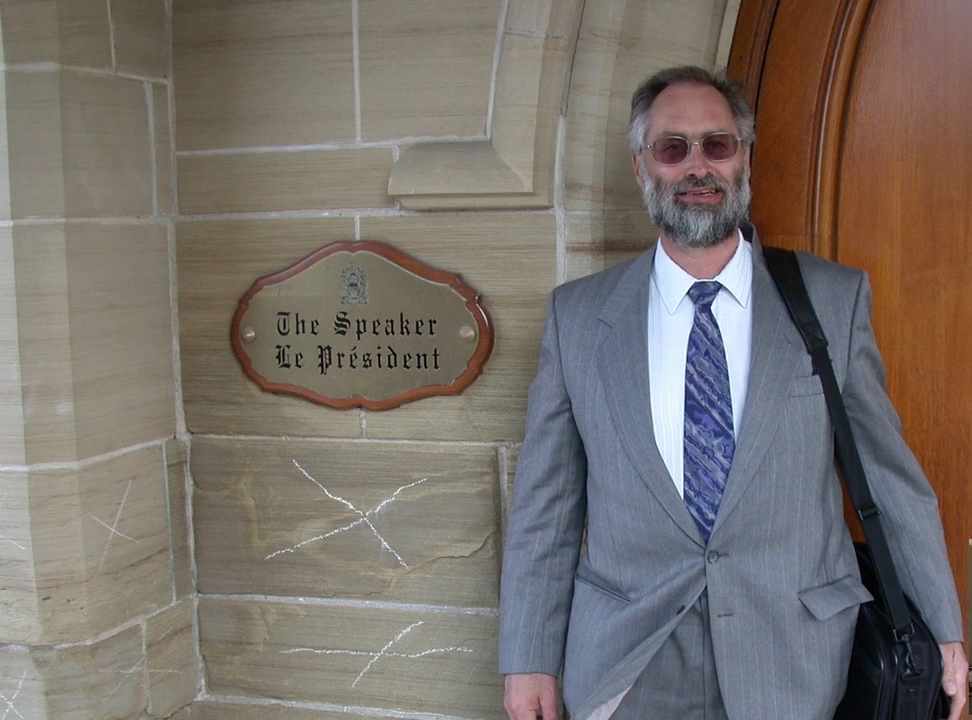 Rob in before his presentation, Parliament, Ottawa
Rob attended more court hearings for my case than I did – he attended the supreme court of Canada hearing while I did not. I did not attend because I was already losing so much of my savings paying for the insane (and polluting) photocopying requirements at that court, and for the mandatory Ottawa Agent lawyers as well as my lawyers and their travel costs, and the main reason: I knew the supremely Harper (good pal with Gwyn Morgan, then CEO of Encana) court would put AER (headed by an exEncana VP and 100% funded by the oil and gas industry) above the law, and piss on me, my case, my community's drinking water, and Canada's charter.
In May 2011, when Harper won majority gov't, I knew my case was dead because he'd be able to appoint and interfere with the judges hearing my case, which he later did. Many citizens were conned by Harper and Pierre Poilievre et al using illegal tricks to win, that didn't ease my stress. My ex lead lawyer Murray Klippenstein (who years later abruptly quit), told me not to worry about old conservative judges because some want to be seen doing the right thing before they die, and might rule for truth and justice instead of serve rich polluters and corrupt gov'ts.
Rob was devastated when the court trashed me and my case. He was proud to attend and was sure our charter rights would win; so were my lawyers.
Harper hates Canada and our charter, he appointed 7/9 of the supreme court judges that heard my appeal and most of the other judges put on my case in lower courts that also pissed on the charter. Talk about foreign interference.
Rob was incredibly supportive of me speaking out and seeking regulation for Encana/Ovintiv's crimes (when most were trying to silence me) and helping other landowners harmed by frac'ers and bullied by regulators, then later, me trying to seek justice for the abuses the regulators put me through, just for asking them to regulate. He also knew how terrified I was, to do the lawsuit and speaking events (Rob attended many of them) and was always kindly encouraging no matter what new hell or terror Encana, AER, Alberta gov't, my lawyers or the courts tossed my way.
Rob attended the launch of Andrew Nikiforuk's Slick Water (on hydraulic fracturing and my case) in Rosebud and attended many of Nikiforuk's other presentations in Alberta.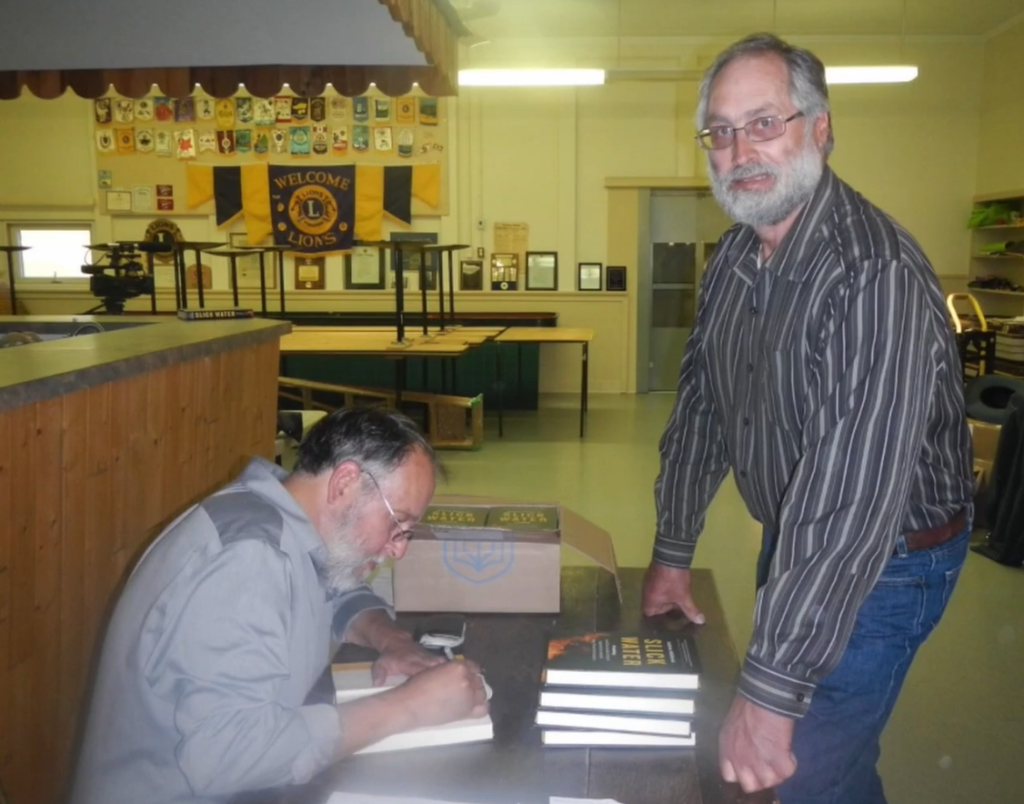 Andrew Nikiforuk signing copies of Slick Water that Rob had purchased at the book launch.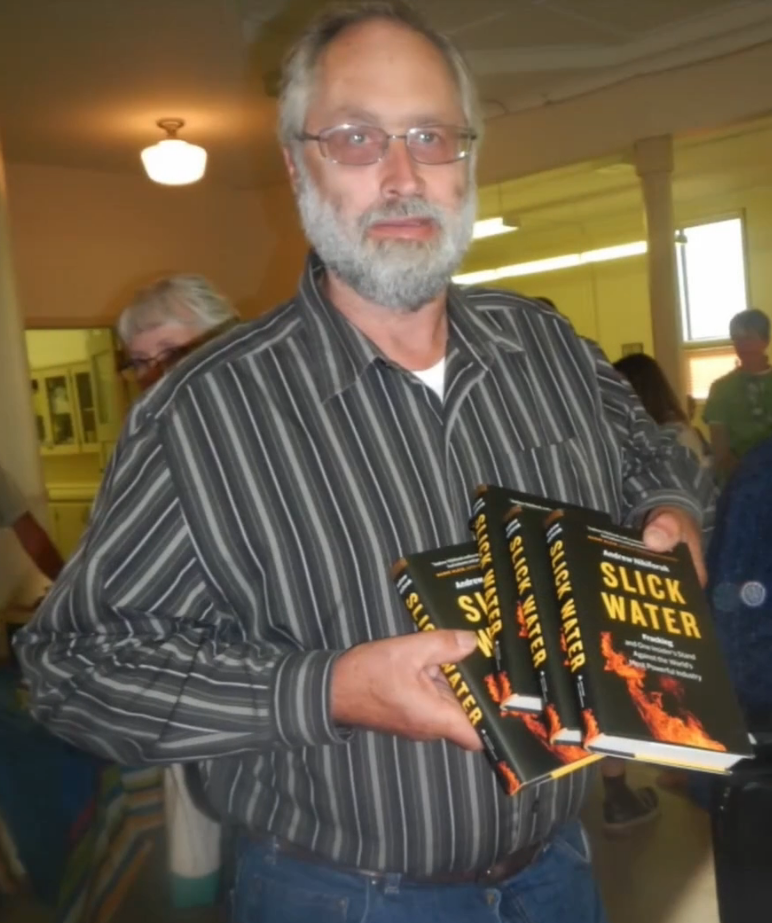 Rob didn't dump me when I lost at the supreme court, as so many did. He wasn't afraid to be seen in the court hearings the way so many were. I waited and waited and waited, for at least one of my colleagues to attend one hearing. None ever did.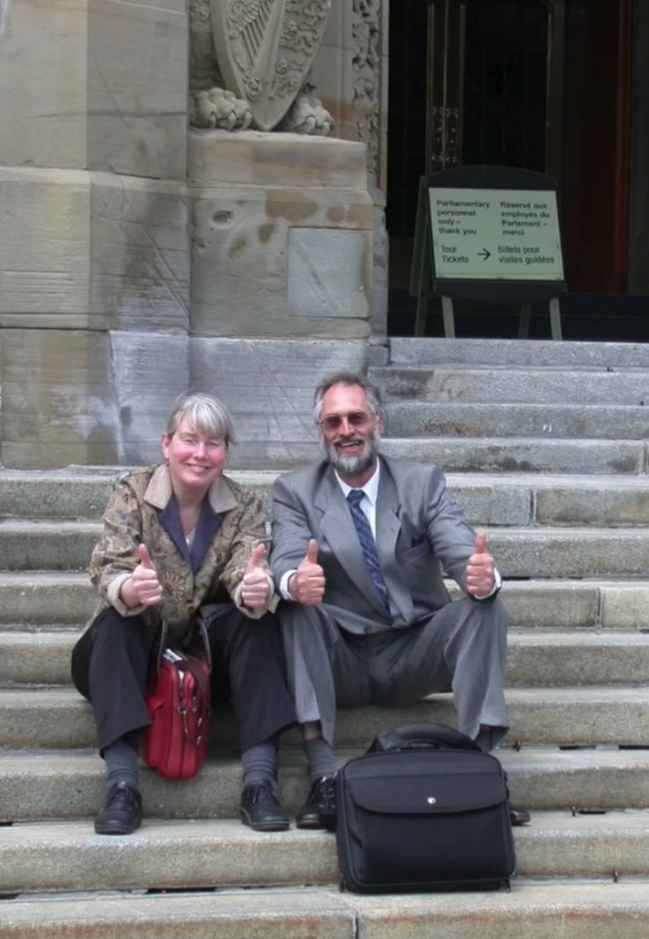 Rob and I after our presentations, Parliament, Ottawa
Thank you Rob. I do not know how I will endure Alberta govt's incessant frac shit and lies – notably now with evil Danielle Smith at the corrupt helm – without your fabulous humour and unfailing positive outlook.
j.
A Meeting
by Wendell Berry
In a dream I meet
my dead friend.
He has,
I know, gone long and far,
and yet he is the same
for the dead are changeless.
They grow no older.
It is I who have changed,
grown strange to what I was.
Yet I, the changed one,
ask: "How you been?"
He grins and looks at me.
"I been eating peaches
off some mighty fine trees."