OPP officer who sexually assaulted and filmed unconscious woman could face 'exemplary' sentence
WARNING: This article contains graphic content
by Dan Taekema, CBC News, May 31, 2023
WARNING: This article contains graphic content and may affect those who have experienced​ ​​​sexual violence or know someone affected by it.
An Ontario Provincial Police (OPP) officer found guilty of sexually assaulting an unconscious woman while recording it on his mobile phone should be sentenced to five to seven years behind bars, the Crown told court on Wednesday.
The request by Crown attorney Peter Napier, made during a sentencing hearing in Brockville, Ont. for Const. Jason Redmond, is above the typical range of three to five years.
Redmond's lawyer Karin Stein suggested the lower end of the range — three years — was more appropriate.
Napier said the longer sentence was necessary given what he described as the "horrendous sexual assault" followed by a "litany of torment."
"Some cases have such a stark constellation of aggravating features that they call out for an exemplary sentence," he said in court.
Napier pointed out Redmond remains a police officer.
"To say that one would expect more is a gross understatement," said Napier.
"He ought to have known the moral blameworthiness of what he was doing and he ought to have known the harm he was causing, and the fact he tried to show everyone what he had done was just deplorable."

Yes, but, it's the kind of thing the powerful rich patriarchy likes in our cops. "Gotta keep women pissed 'n shat on, raped and humiliated to 'train them' and keep them in their place – pregnant cooking supper for men and mopping the floor, you know."

Lawyer says officer doesn't plan to return to OPP
Stein said her client has received death threats and continues to struggle with PTSD from childhood and work-related trauma, as well as an ongoing addiction to crack cocaine.

Why no mention of him getting full pay for 8 years while not working?

She also said Redmond has not been an active officer since 2014 and a pre-sentence report indicates he does not plan to return to policing.
"His status as a police officer is not long for this world, put it that way," she added.
Redmond sat in court next to Stein, with a greying beard and wearing a suit jacket, vest and jeans.
When asked by Justice Janet O'Brien if he had anything to say, he answered "respectfully no, your honour."
He was convicted of sexual assault on Feb. 16, just over five years after the incident in December 2017.
Court previously heard from witnesses that Redmond committed sexual assault, and filmed it, to show the victim "how easily she could be raped when she was drunk," and "to teach [her] a lesson," as first reported by the Recorder and Times newspaper.
In a two-day, judge-only trial held last August, O'Brien heard Crown witness testimonies, which she recounted while delivering her decision earlier this year, according to a court transcript obtained by CBC News.
According to one witness, Redmond was "proving a point" to the victim that she had a drinking problem, and "he made the video to show that anybody could rape her," the judge read in her ruling.
In his defence, court transcripts show he argued none of the Crown witnesses were credible or reliable, including the victim who was "drinking excessively" at the time of the incident.
The officer was previously convicted of drug trafficking in 2018, but received only one year of probation and no jail time. He has been on paid leave from the OPP since he was charged in that case in 2015.
Redmond was arrested and charged with sexual assault in October 2021, according to the OPP. In an emailed statement, the police force said it did not issue a news release informing the public of the charge at the time "in an effort to protect the identity of the victim."

Bullshit, I don't believe it. They did that to protect the rapist, and other rapists on the force (or in other words, the reputation of the OPP). Best way to let rapists keep raping freely is to hide them, which authorities, judges and churches do all too well.

CBC News is not naming the victim or the witnesses in this case, as the victim's identity and some of the circumstances surrounding the sexual assault are protected by a publication ban.
Napier said the assault had a "profound" impact on the victim, referring to statements where she described dealing with extreme anxiety, a fear of trusting others and having to live through "this nightmare" along with her family.
Police force seeking dismissal
In an emailed statement, OPP Commissioner Thomas Carrique previously said the force has been seeking Redmond's dismissal since his initial conviction of drug trafficking in 2018.
"This behaviour is unacceptable for any police officer and cannot be tolerated," Carrique wrote.
At the time, the OPP said Redmond is still before the court "facing 17 additional serious criminal charges including assault, aggravated assault, assault with a weapon and others in connection with multiple victims."
Sentencing for the sexual assault is scheduled to take place on June 16.

I expect the judge will let the rapist off, as usual. Command from the Patriarchy will be to publicly pity him, swoon over his police career and good future, to say in court: "Dear dear suffering boy, you've endured enough punishment all these tortured 8 paid years. Bla . bla . bla . bla . bla."

---
Support is available for anyone who has been sexually assaulted. You can access crisis lines and local support services through this Government of Canada website or the Ending Violence Association of Canada database. ​​If you're in immediate danger or fear for your safety or that of others around you, please call 911.

Refer also to:
Sister Serpents: "Tips for Men #1: Don't Rape." Me: "Tips for Judges #1: Stop Letting Rapists Off" especially OPP constable Jason Redmond, suspended with full pay for 8 years now because the law says he can't be fired unless he gets jail time. How happy the Patriarchy must be!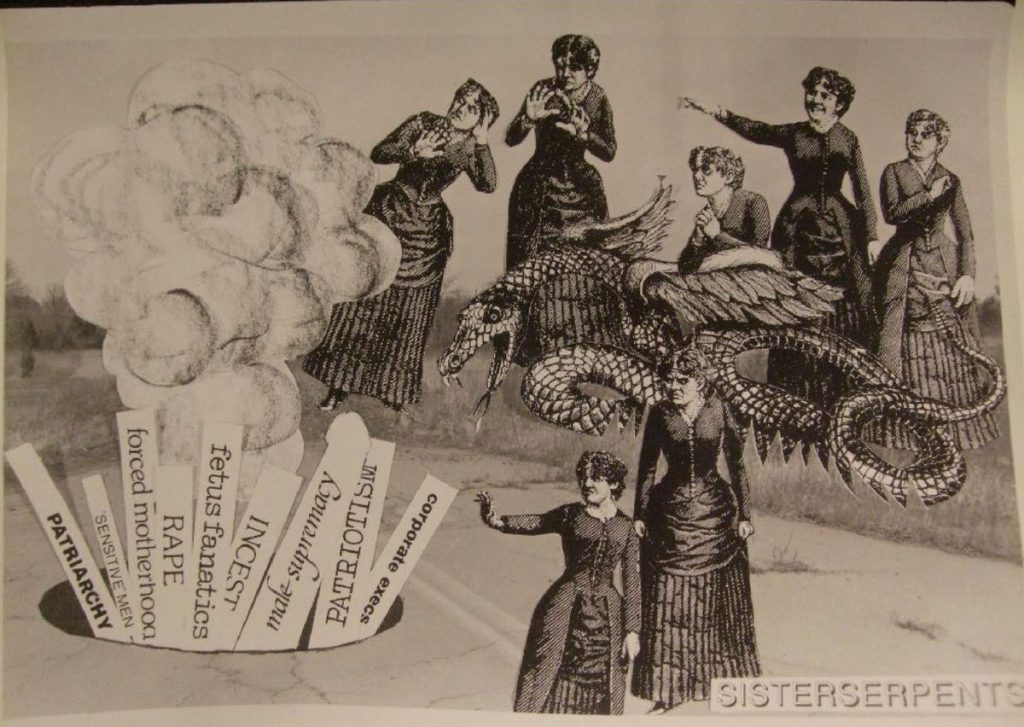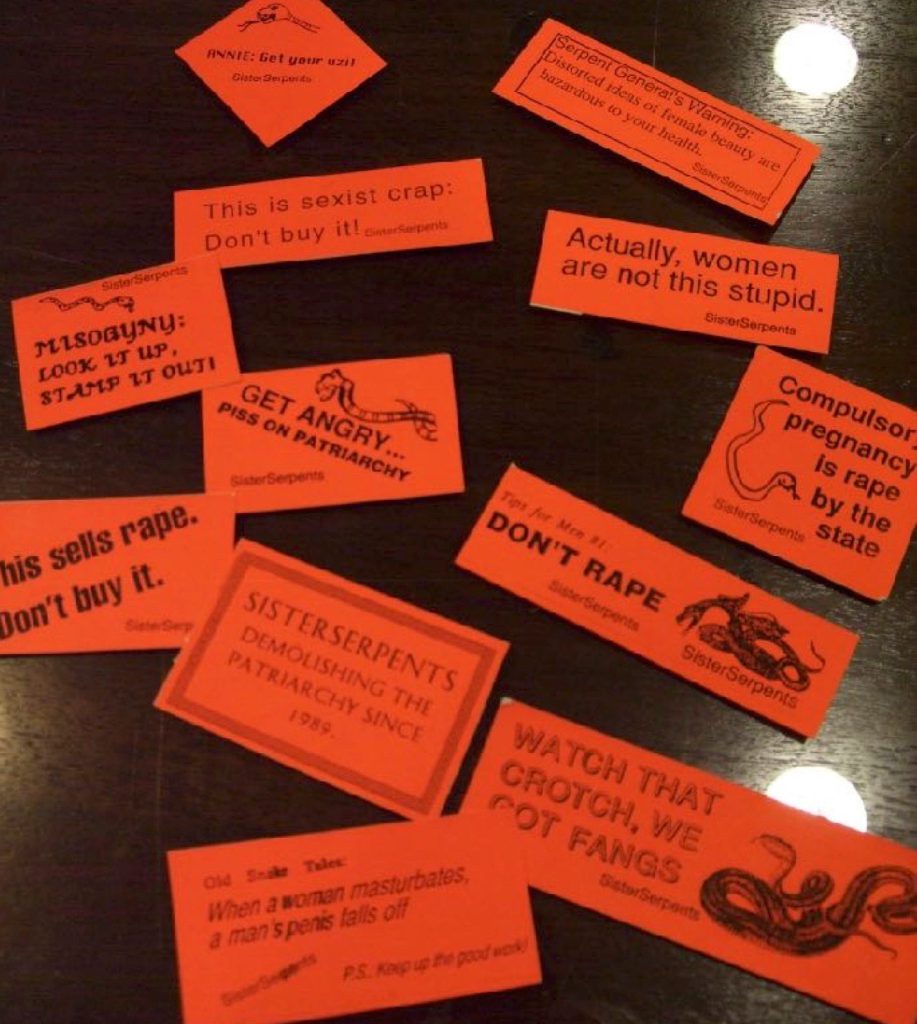 Posters above by Sister Serpents
The Forgotten History of the Controversial Sister Serpents:
"SisterSerpents Demolishing the patriarchy since 1989."
"Misogyny: Look it up. Stamp it out."
"Male-supremacy"
"Rape"
New low for self-regulating rape industry, oopsie daisy, I meant legal industry. Lawyer, Dan K. Purdy of Missouri, not disbarred for sexual assaults of six clients (some in open court), gets one year suspension for "egregious and outrageous conduct." Creepy, like Steve Harper's Supreme Court of Canada J Russell Brown, and lawyer Robert Regular and his lawyers. No wonder self-regulation of lawyers and judges is clung to with quasi-religious fervour like rape religions cling to kids and tax free status
Give the middle finger to most judges!
I flip my middle finger and say "Shame on you!" to the court in the Jody Vance case for disallowing "shame on you" in her victim statement and for their lame sentence. WTF?! Misogyny and enabling abusers of and abusing women by Canada's legal-judicial industry must stop
"It's the judges!" enabling rape and murder of women. No kidding. In Canada too.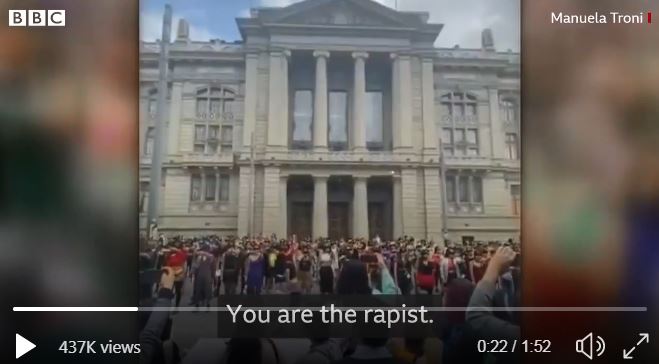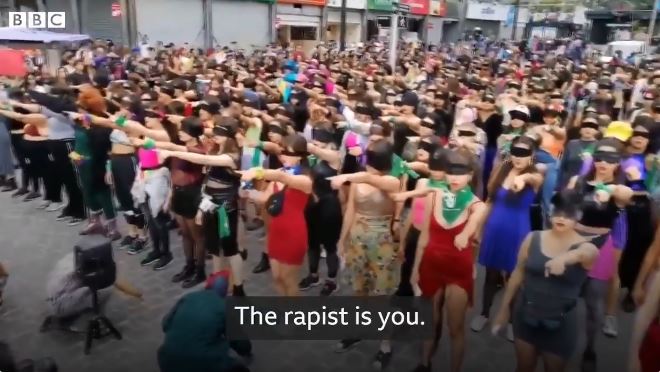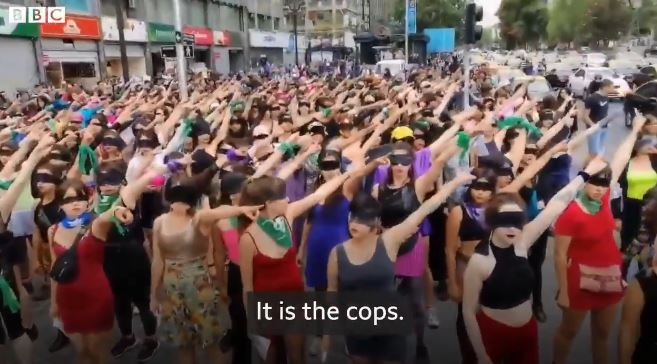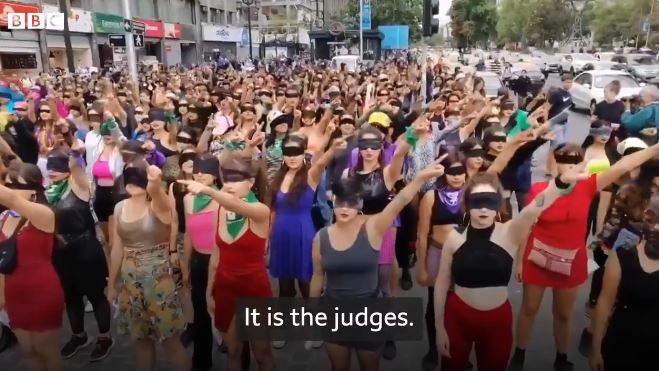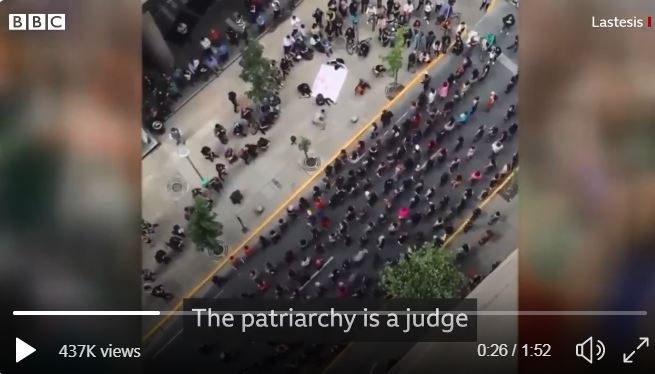 There's a reason creepy men in political positions of power, some of whom are rapists themselves, appoint creepy judges, including J Russell Brown (re Supreme Court of Canada's Jordan ruling and recent drunken "creepy" incident at a high end resort in Arizona USA) are plunked on the bench and all the way to the top: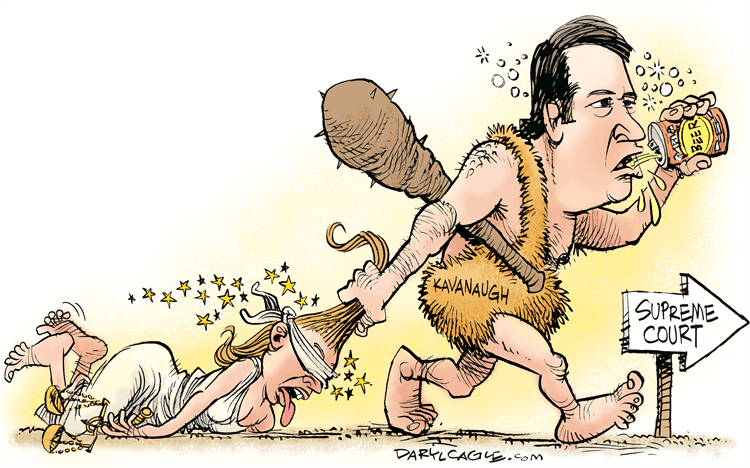 Trump's Judge Kavanaugh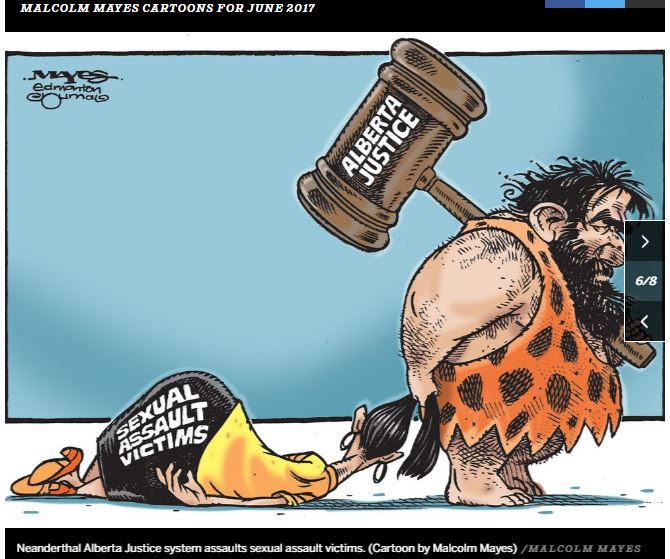 Steve Harper's Judge Russell Brown: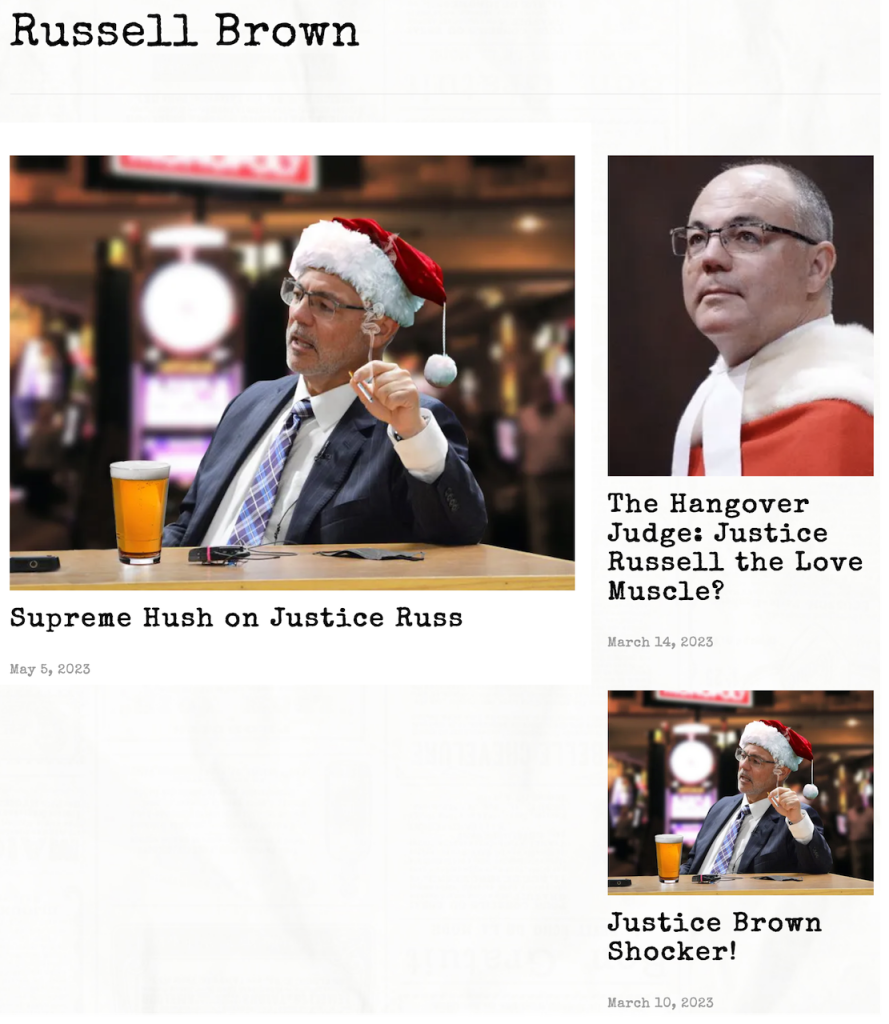 Ha ha ha ha! So funny: "Supreme Hush on Justice Russ!"
I bet the judges on Canada's judicial council (the self regulator of Canadian judges, see photo below) are frantically dashing about trying to figure out how to make J Brown's drunken incident melt into the sunset so that he can get back to work serving the patriarchy.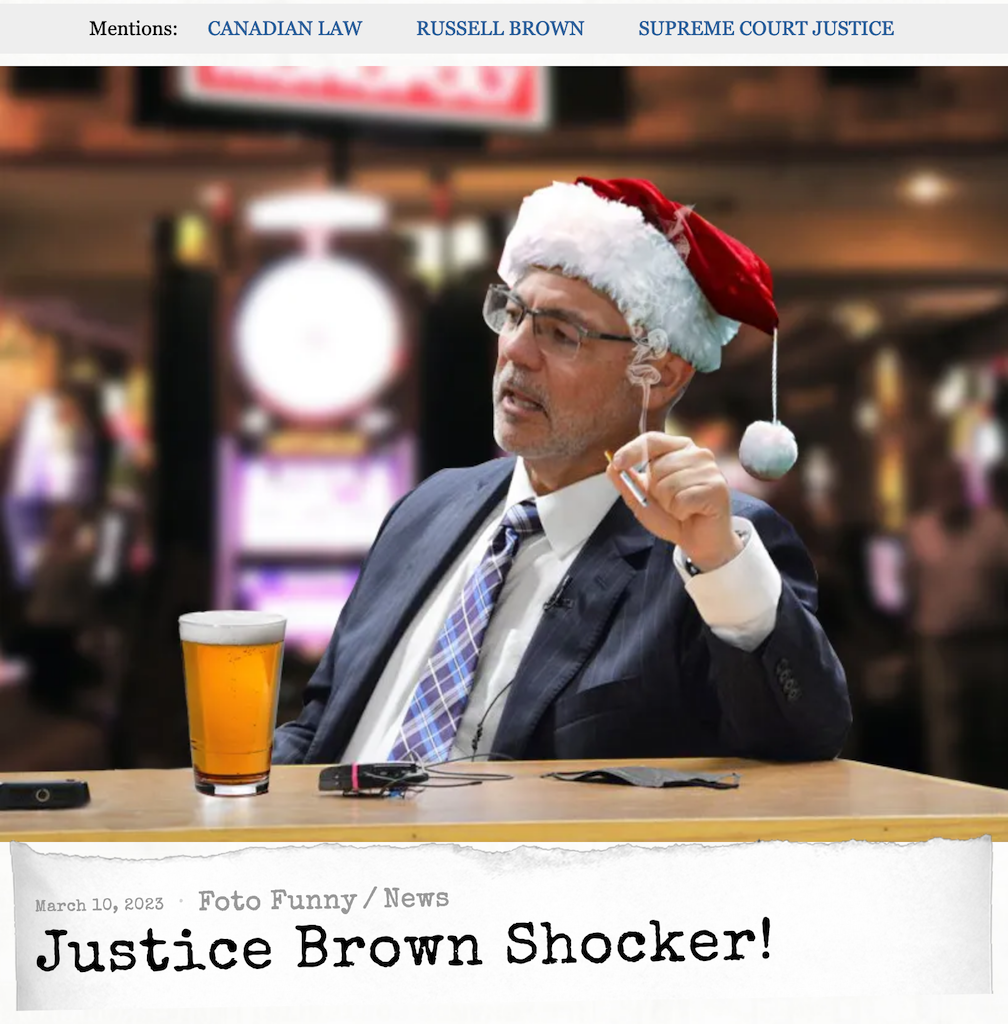 Above two snaps from Frankmag of Harper's Libertarian Judge Brown (who wrote for Alberta's creepy Justice Centre for Constitutional Freedoms, lawyers, accountants etc organizing and serving the Fucker Trucker Terrorists that invade communities, harm Canadians – attack kids, health care workers and seniors just for choosing to wear health protections – and our country, trying to overthrow our democratically elected gov't and destroy Canada's public health care to hand it to their American financiers to profit off).
I was not shocked by J Brown's reported behaviour in Arizona, or that he's suspended (also with full pay, like rapist Cop Redmond, we taxpayers also pay all J Brown's legal costs for him to fight to keep his judicial job, even if millions of dollars). I am surprised it took so long. Those lawyers et al that swoon over at the Justice Centre for Constitutional Freedoms with their overinflated egos just can't help themselves.
Canada's self regulator of judges, the judicial council: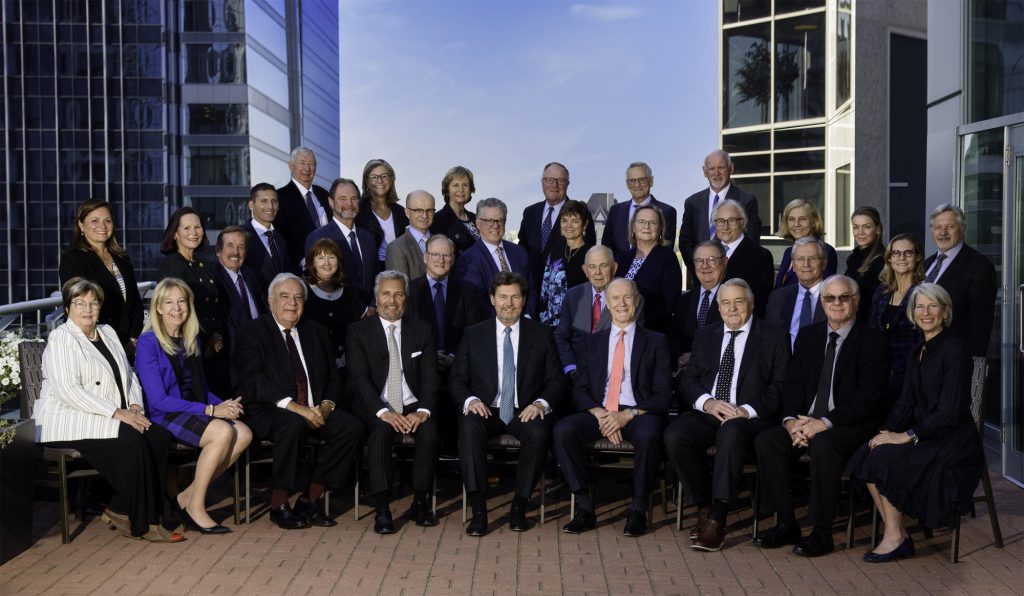 "Male-supremacy"
PS Being raped and violently abused as a kid is tough to survive. It destroys one's body, soul, and life. I've tried to heal, for decades, getting nowhere but I do not go out and violently harm others. I walk to escape the flashbacks and quit drinking so that my rage would not have an accomplice.