Father and son drown in pond, younger child runs for help by D.K. Wright, May 30, 2023, WTRF.com
BELMONT COUNTY, Ohio (WTRF) — An Amish man and his 10-year-old son died of drowning Saturday, according to Belmont County Sheriff's Department Chief Investigator Ryan Allar.
Allar said it happened at a pond on gas and oil property that was fenced off and marked with signs warning no trespassing or swimming was allowed.
Allar said they believe the 10-year-old slid into the water and the father went in after him.
Allar said the pond has a plastic liner like a swimming pool, and they were not able to get out because it was slippery.
He said a younger son with them, age 8, went for help, walking at least half a mile to try to alert someone.
Allar said the call came in at 6:30 p.m. Saturday on Rock River Road in Belmont County, near the small community of Boston.
"This is a horrible tragedy, and our hearts go out to the family," said Allar. "But hopefully this alerts others to the dangers of swimming where it is not allowed."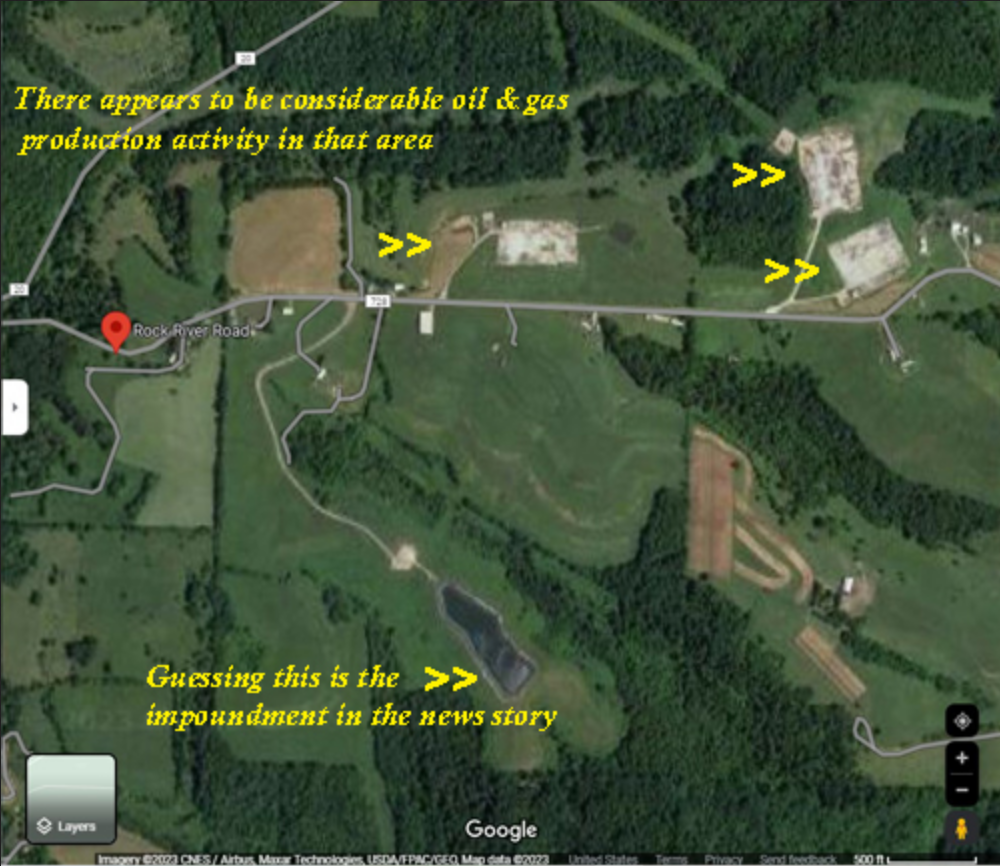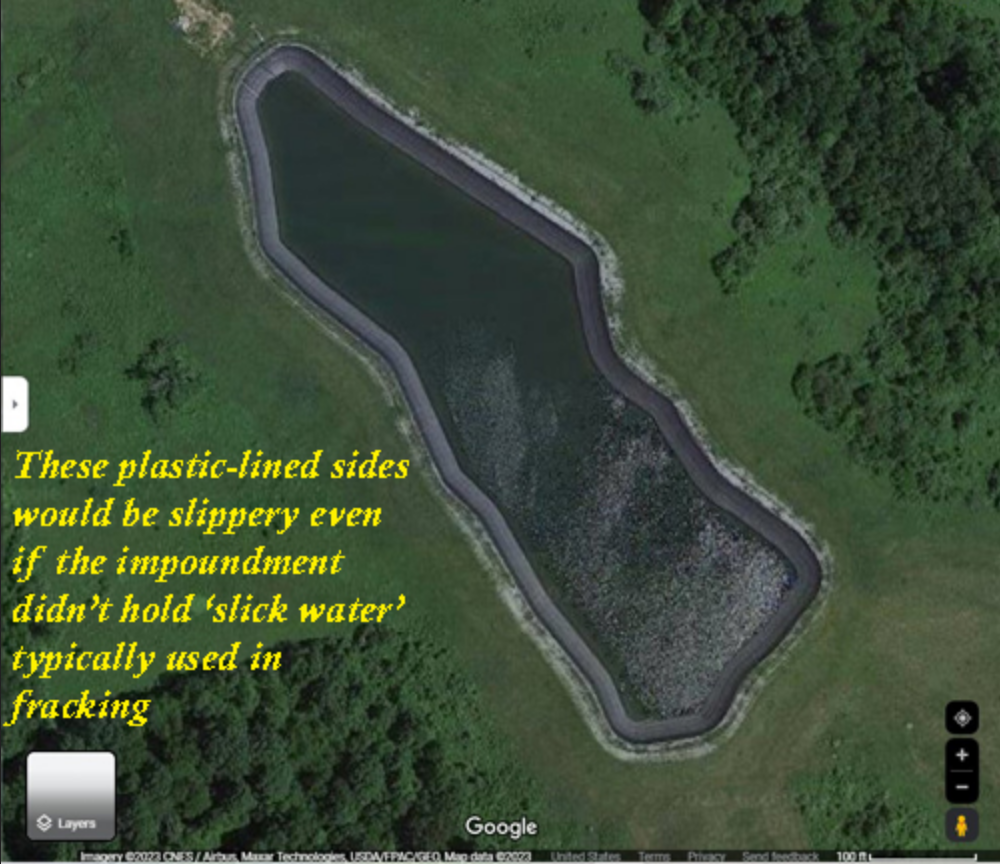 Google map images edited by Bob Donnan, PA

Frac water hoarding impoundments in Canada: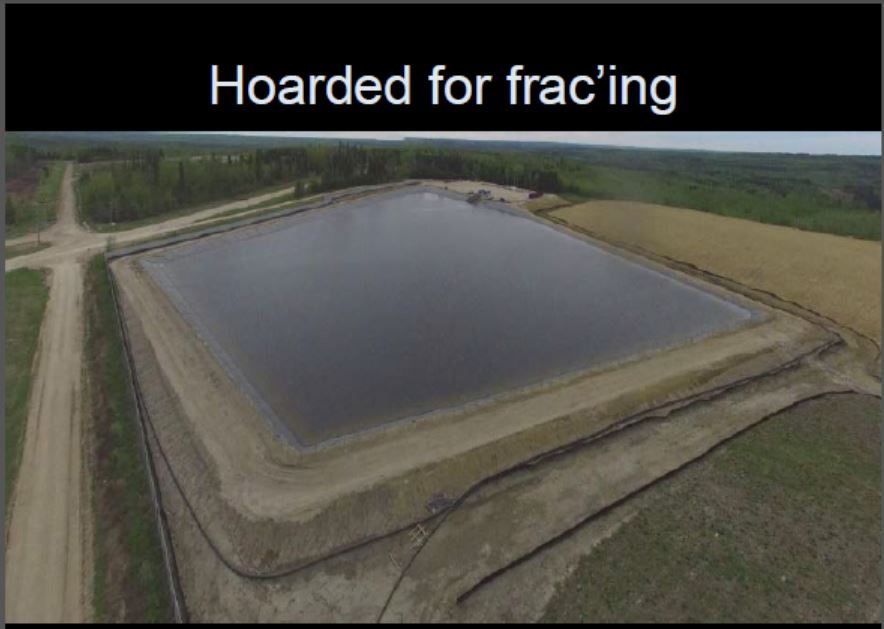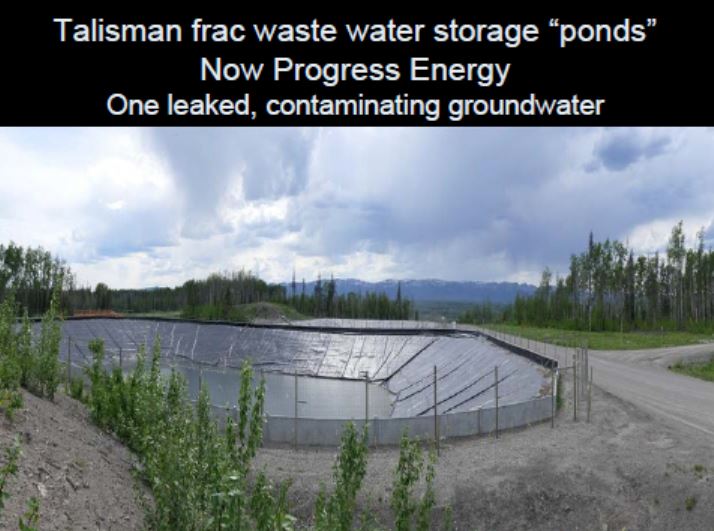 I've seen water hoarding and toxic waste impoundments on oil, gas and frac leases, with no fencing, or shoddy, ill-maintained, falling down fencing – easily accessible to kids, wildlife and livestock, with wildlife/livestock tracks on the leases. There are many communities in Canada's north.
How many drown in such "ponds" that we do not know about? How many drowning incidents are gagged with money and NDAs and never get reported in the media?
Think you could get out, if you slipped in?
The clay lining when wet is as slippery if not more so than wet plastic and the banks of these pits are incredibly steep. The photos do not do them justice. I've walked many of them. I had a scary time sliding out of one of them, that had not even been filled yet with water.

No wonder they leak!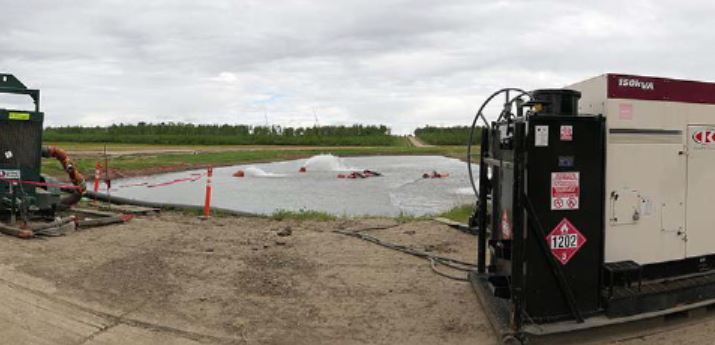 Would the "fences" above and below keep animals and kids out?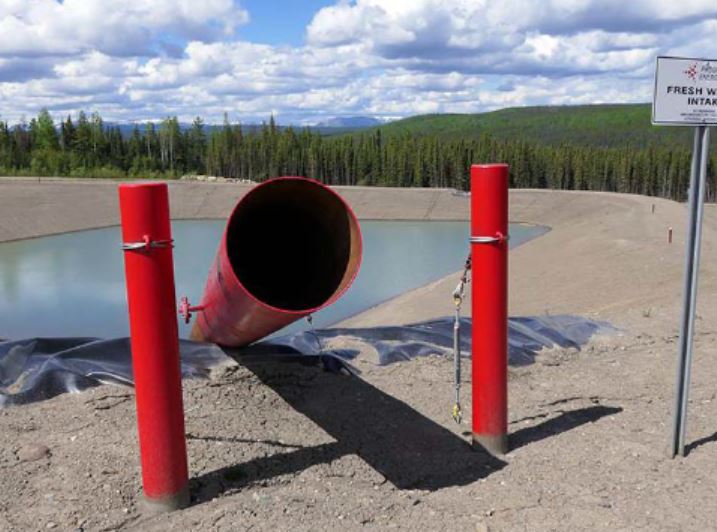 How about these fences?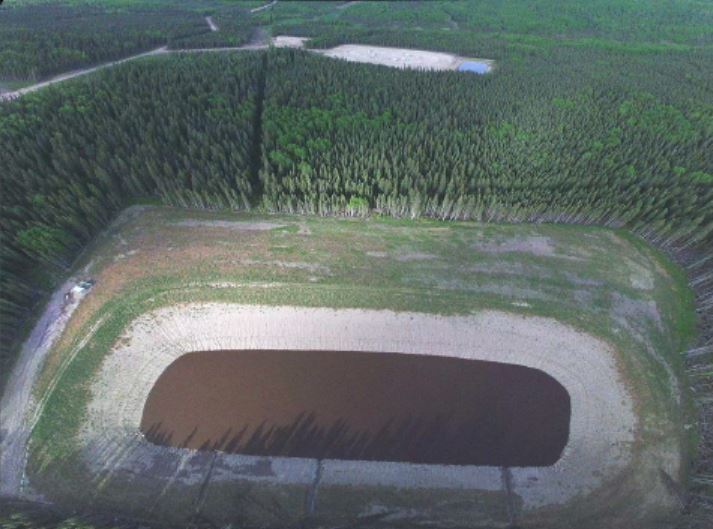 Do you see a fence?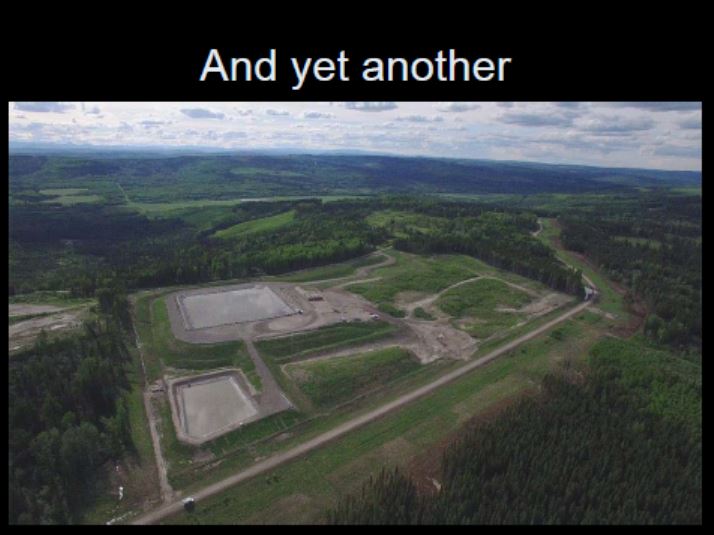 Alberta:
The photos below are of frac'ers hoarding water in the Lochend, NW of Calgary. Schools and parks are nearby. Barbed wire fences are easy to go over or under, and lease roads are easy to drive, bike or walk in on.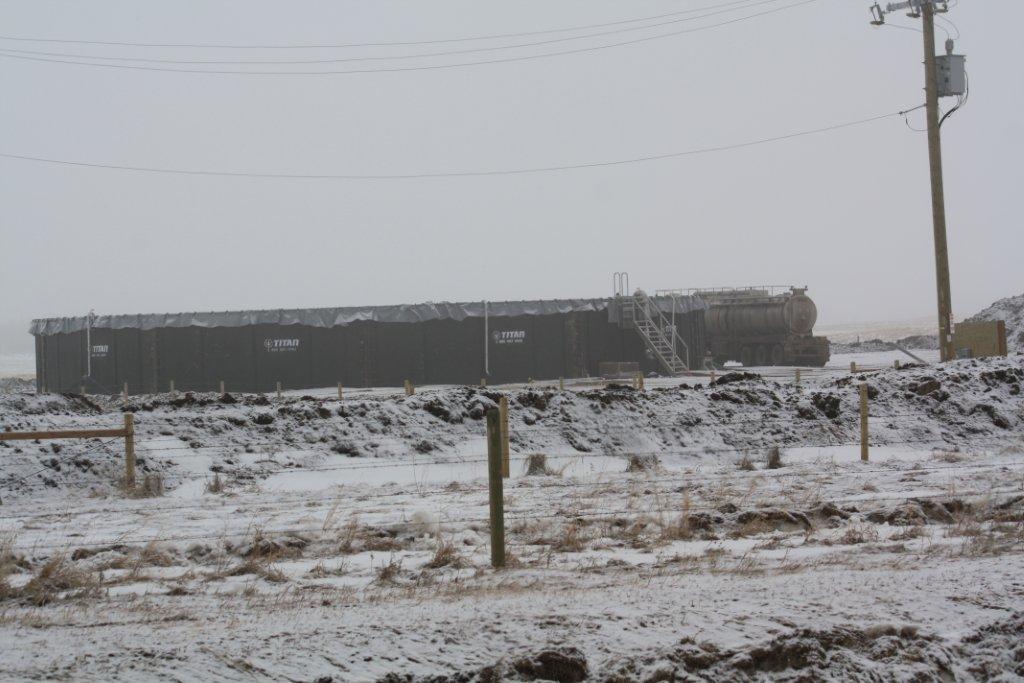 Frac water impoundments are everywhere, including in busy communities. Kids can easily access these and mistake them for fun.