Permian fracking activity sets new records with fewer people by Jordan Blum, Aug. 7, 2019, Houston Chronicle
More Permian Basin wells are being hydraulically fractured and completed than ever before, and the work is being done with far fewer workers than just a year ago, according to new studies.
Almost 550 Permian wells were fracked in June – about 18 per day – surpassing the previous August 2018 record of about 520 wells, according to research firm Rystad Energy, which analyzed statistics from the FracFocus database.
…
The other caveat is the work is being done with far fewer people as energy companies scale back costs to appease Wall Street investors concerned about overspending. The number of fracking crews in the Permian is down almost 20 percent from a year ago, according to the research firm Kayrros.
"Thanks to ever shorter frac times, well completions are holding steady," the Kayrros report said, contending that more wells are being completed in the Permian than is being reported to FracFocus and Texas state commissions.
…
Fracking activity also has grown in South Texas' Eagle Ford shale, North Dakota's Bakken shale and in Oklahoma, but not to the extent of breaking records as in the Permian, Rystad said.
Nationwide, Rystad said 49 wells were fracked per day in June – up by five daily wells since May – which is just shy of the record of 50 wells per day in August 2018.
"This latest batch of fracking activity confirms our belief that prospects look promising for U.S. shale production in the second half of the year," Shulzhuk said.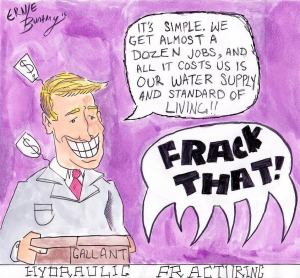 Refer also to: