2020: PA Attorney General Josh Shapiro expending significant investigave resources in pursuit of more than 12 criminal cases involving frac'ing: "some will result in criminal charges in the near future." Any uncorrupted Attorney Generals in Canada courageous enough to take on frac crimes by Encana (Ovintiv)?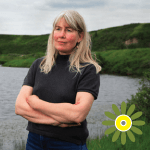 Where are the criminal charges against the company that frac'd Bruce Jack and his water well and farm at Spirit River, Alberta?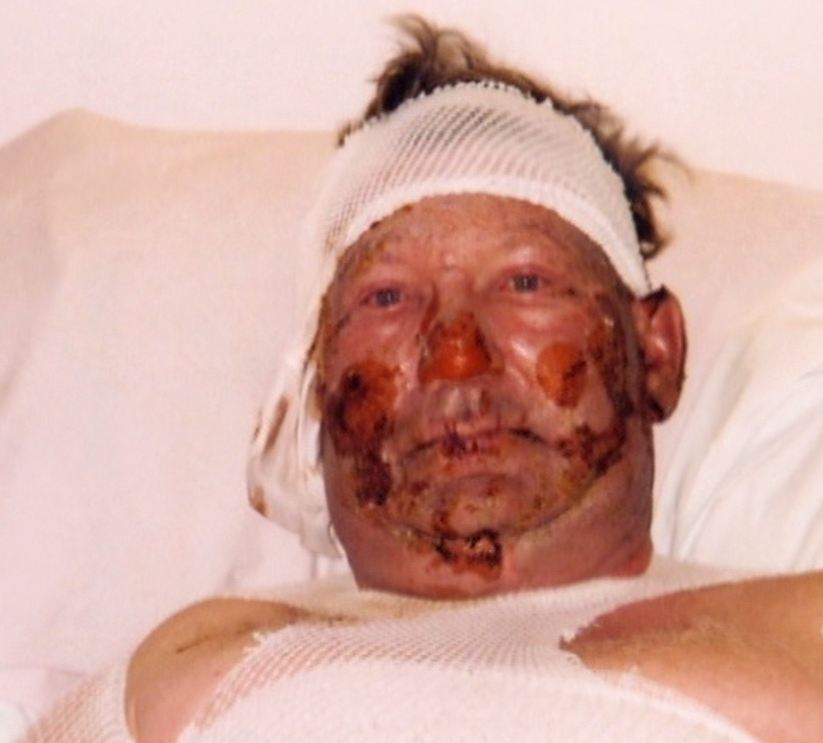 Bruce Jack in hospital after the industry sourced methane and ethane that migrated into his water well exploded and destroyed his pump house.
Bruce Jack's methane & ethane contaminated water well explodes seriously injuring three men; professional venting of the gases had been advised by Alberta regulator and provided by oil company
2006: Bruce Jack Private water well explosion at Spirit River, Alberta

AG Shapiro and 43rd Statewide Grand Jury File Criminal Charges Against NEPA Fracking Company Press Release by PA Office of Attorney General Communications Office, June 15, 2020
MUST LISTEN FOR CANADIAN AUTHORITIES! VIDEO ANNOUNCEMENT, 17 Min:
FOR IMMEDIATE RELEASE―Monday, June 15, 2020
SUSQUEHANNA COUNTY—Attorney General Josh Shapiro today announced that the Pennsylvania Office of Attorney General is formally charging Cabot Oil and Gas, an unconventional gas, or "fracking," company, for environmental crimes that occurred in northeastern Pennsylvania. The charges come as part of a two-year Grand Jury investigation into environmental crimes committed by unconventional oil and gas companies across the Commonwealth.
"Pennsylvanians understand the careful balance that a strong natural resource economy requires — and companies who put their own profit above our laws, our health, and our constitutional right to clean and pure water will be held accountable," said Attorney General Shapiro in a video released today. "Fracking companies come from all over the nation, backed by big investors and big influence, and too often act like they're above the law with no care for the worker on the job site, the farmer next door, or the child impacted by their drilling. We're here to hold these companies accountable, and make sure no matter how powerful or well-connected, the law applies equally in our Commonwealth."
The Pennsylvania Office of Attorney General, in conjunction with the 43rd Statewide Grand Jury, is charging Cabot with 7 counts of Prohibition Against Discharge of Industrial Wastes, 7 counts of Prohibition Against Other Pollutions and one count of Unlawful Conduct under the Clean Streams Law.
The Grand Jury's investigation into the contamination of well water in Dimock, Susquehanna County, revealed that Cabot's fracking activities were responsible for methane pollution in the local water supply. This contamination led to several Dimock residents suffering from the environmental hazards associated with repeated methane exposure, including Norma Fiorentino's drinking water well exploding in January 2009.
The Grand Jury heard testimony from several residents, one of whom was a former Cabot employee. This individual had several Cabot gas wells on their property. The former employee trusted that their former employer had told them the truth about the possibility of water contamination. However, after several neighbors noticed that their water was cloudy and full of black specks, the former employee tested their own water supply: when they held up a match to a jug of the water that they used to bathe and drink, it caught fire.
Another resident whose testimony was heard by the Grand Jury said that when Cabot came to town, employees had told them that Cabot could drill wells on their property without the resident's agreement. The resident recounted that after agreeing to have gas wells installed on their property, they began experiencing similar issues with their water. The resident testified that the family had to stop drinking their methane-contaminated water. In order to supply the home with this necessity, the resident began making a regular 14-mile round trip to pick up drinking water.
When the resident contacted the Pennsylvania Department of Environmental Protections to ask when their water would be clean again, they were told that the water would be clean again in several years. A decade later, at the time of their appearance before the grand jury, the issue had remained unresolved.
"The Grand Jury presentments prove that Cabot took shortcuts that broke the law, and damaged our environment — harming our water supply and public health," concluded Attorney General Shapiro.
"They put their bottom line ahead of the health and safety of Pennsylvanians. The Grand Jury repeatedly found evidence of a company that placed profit over our laws. If it's against the law, and it hurts Pennsylvanians, we're here to stop it — no matter how powerful or well-connected you are," said AG Shapiro.
"We are in the first stages of a long process to hold the well-connected accountable and meet the promise of our constitution to protect our environment for generations to come.
We must protect Pennsylvanians, it is what we are dedicated to every day. This work will not stop. Our waters, air, and resources will be protected for this generation and the next to come."
#
PA Office of Attorney General Communications Office
717-787-5211
email hidden; JavaScript is required
Gasland fracking firm faces 15 criminal charges over water contamination by Drill or Drop, June 16, 2020
… Cabot Oil & Gas faces 15 charges after the investigation concluded that the company's activities were responsible for methane pollution, described in the film, to the water supply in Dimock, in Susquehanna County, Pennsylvania.
Gasland, directed by Josh Fox and nominated for an Oscar, was an early rallying point for the anti-fracking campaign in the UK and north America.
It was accused by fracking supporters of exaggeration, contradictions, inconsistencies, falsehoods and debunked anecdotes. Cabot Oil & Gas said the methane in Dimock water was naturally-occurring and not the result of its operations. …
15 charges
Mr Shapiro said his department had filed charges against Cabot on:
7 counts of Prohibition Against Discharge of Industrial Wastes
7 counts of Prohibition Against Other Pollutions
1 count of Unlawful Conduct under the Clean Streams Law
… These were not technical violations, Mr Shapiro said, and the company had denied that its operations could contaminate water:
"[It] failed to acknowledge and correct conduct that polluted Pennsylvania water through stray gas migration.

"Cabot continues to abdicate their responsibility to our environment and to the safety of our residents."
… Pennsylvania's Department of Environmental Protection reviewed 10,615 water samples collected by other operators in Susquehanna County which did test for methane. These included samples for 12 drinking supplies in Dimock township.
Mr Shapiro said:
"All 12 of these sampling locations demonstrated excessively high methane levels. In fact, the highest reading was a level far exceeding the point at which gas filled water can literally explode."
An energy company faces felony charges for polluting residential water wells in a Pennsylvania community that has long been a battleground in the national debate over natural gas drilling and fracking.
Houston-based Cabot Oil & Gas Corp. was charged Monday following a grand jury investigation that found the company failed to fix faulty gas wells in Dimock and surrounding communities that leaked methane into residential water supplies.
"We find that, over a period of many years, and despite mounting evidence, Cabot Oil & Gas failed to acknowledge and correct conduct that polluted Pennsylvania water through stray gas migration," the grand jury wrote in its report. The grand jury cited Cabot's "long-term indifference to the damage it caused to the environment and citizens of Susquehanna County."
The Pennsylvania attorney general's office charged Cabot with a total of 15 criminal counts, including illegal discharge of industrial wastes and unlawful conduct under the state's Clean Streams Law.
Maximum fines are $50,000 or $25,000, depending on the count.
"Cabot took shortcuts that broke the law, damaged our environment, harming our water supplies and endangering Pennsylvanians. They put their bottom line ahead of the health and safety of our neighbors," Attorney General Josh Shapiro said in a video statement.
In a statement, Cabot said it had just seen the charges for the first time and would respond once it had fully reviewed them. It also said it values "community commitment and environmental compliance."

Pfffft! Empty hogwashery words. Valuing something means nothing, including compliance, when companies break the law, pollute, harm families, divide communities to further harm the harmed, lie, lie and lie some more, SLAPP people they harm, and refuse to fix what they break. Cabot = Encana/Ovintiv etc etc etc.

"Cabot will continue to work constructively with regulators, political representatives, and most importantly our neighbors in Pennsylvania to be responsible stewards of natural resources and the environment," it said.

Triple hogwashery.

The company has long insisted the gas in Dimock's aquifer is naturally occurring, saying its pre-drill testing of thousands of private water wells in the area show a high percentage with methane.

Just like the lies Encana/Ovintiv spews, even though nearly all historic water well records on file with the regulator in my community and others the company frac'd, state: "Gas Present: No."

The grand jury asserted that Cabot's initial sampling of wells and groundwater did not include tests for methane.
Methane, an odorless, colorless gas, is common in Pennsylvania groundwater.

Yes, now, but not before oil and gas development began. There is a lot of historic data and reports showing water was not naturally contaminated with methane and other hydrocarbons before oil and gas drilling and frac'ing, including in the USA, Ontario, Alberta and Saskatchewan, where pre oil and gas, historic water well records show scant few had gas in them; after oil and gas, notably after frac'ing, methane contaminating residential and community water exploded, pun intended.
One tiny nature vs industry's methane migration reality check:
A Pennsylvania newspaper filed a Right to Know request to the Department of Environmental Protection (DEP) for records on water contamination caused by the oil and gas industry. The DEP refused to release the records for a variety of reasons, including claiming that the records are not tracked.110 This was challenged by the paper and the DEP was ordered to release the records under Right to Know Law. The DEP appealed the order to the Commonwealth Court, claiming the request was too broad and burdensome. The Court ruled against the DEP and the paper obtained and summarized the records.111 "oil and gas drilling had damaged 161 water supplies between 2008 and 2012, ground-breaking information that the DEP should be able to provide to the public as a matter of course."112
… A 2009 regulator report summarized 64 gas migration cases in 22 counties in Pennsylvania dating from the 1990's to 2009 caused by the oil and gas industry; five cases were caused by hydraulic fracturing that contaminated numerous wells and two springs used as domestic water supply.302 The 64 cases resulted in 11 explosions, five fatalities, three injuries, a road closure, and numerous evacuations with residents in one community displaced for two months.
The problem is more common than regulators like to admit.303
The fugitive methane in the Dimock, Pennsylvania case migrated nine square miles….304
… In 2012, the Pennsylvania regulator released a notice of violation310 to Cabot Oil and Gas for contaminating three private water wells in Lenox Twp, Susquehanna County, with methane that seeped from a flawed natural gas well; the notice of violation states that the dissolved methane in one water supply jumped from 0.29 mg/l in a 2010 pre-drilling sample to 49.2 mg/l and 57.6 mg/l after drilling. "It bubbled up in a private pond, a beaver pond and the Susquehanna River from as many as six sets of faulty wells in five towns."311 Cabot installed methane detection alarms in three homes and vented the three affected water wells to keep the methane from accumulating and creating an explosion risk.312 …
Groundwater Contamination
—Part of a presentation by award-winning author and journalist Andrew Nikiforuk – Cochrane, Alberta, Sept. 10, 2011
As somebody who has reported for 20 years on this industry in the province, I can tell you I've met hundreds of people in this province who have signed confidentiality agreements once their water was blown, once their livestock was killed, once a member of their family were injured, once they lost most of their grass or their trees as a result of fouling events, contamination events, air pollution, you name it.

It is common practice in this province to buy people out, and then buy their silence … so there is no record of how this industry quite often performs badly.

—Andrew Nikiforuk, from the above presentation at a frac workshop in Cochrane, Alberta, September 10, 2011

___________________

In cases from Wyoming to Arkansas, Pennsylvania to Texas, drillers have agreed to cash settlements or property buyouts with people who say hydraulic fracturing, also known as fracking, ruined their water … . In most cases homeowners must agree to keep quiet. The strategy keeps data from regulators, policymakers, the news media and health researchers … .

… Non-disclosure agreements 'have interfered with the ability of scientists and public health experts to understand what is at stake here.'

—Drillers Silence Fracking Claims With Sealed Settlements – Bloomberg
End one tiny nature vs industry's methane migration reality check

It can emanate from swamps, landfills, coal mines and gas wells. Methane is not toxic to humans

That's not what Alberta Health admits in an AER report, still not made public by the regulator and a new report shows.

, but at high concentrations it can lead to asphyxiation or cause an explosion.
It was an exploding water well on New Year's Day 2009 that first aroused public attention in Dimock, a patchwork of homes and farms about 150 miles north of Philadelphia.
Dimock became a battleground for pro- and anti-drilling forces after state regulators found that Cabot — one of the biggest drillers in the vast Marcellus Shale gas field — had contaminated 18 residential wells with methane.
Homeowners sued, accusing the company of polluting their water with toxic chemicals and methane.
The village was featured in the Emmy Award-winning 2010 documentary "Gasland," which showed residents lighting their tap water on fire. Drilling supporters have long accused Dimock residents of seeking money and attention.
Last week, Shapiro's office announced a deal with Range Resources Corp., Pennsylvania's most active shale gas driller, to plead no contest to environmental crimes over its handling of contamination at a pair of well sites. Those charges were the first to come out of a two-year grand jury investigation into Pennsylvania's huge Marcellus Shale gas industry.
Shapiro said Monday that the grand jury's ongoing probe "will result in more criminal charges."
Unlike Range, he said, Cabot "continues to abdicate their responsibility."
"Cabot knows what they've done. The residents of the commonwealth whose lives have been impacted know what Cabot has done. The game that Cabot continues to play, risking the lives of people across the commonwealth for a profit, well, that cannot go on any longer," he said.
One Comment:
Patrick Mccarthy
Pathetic, pay a fine and it all goes away. Until a CEO gets put in jail these companies will just continue breaking any law they feel will increase their profits.
More than a decade after a water well exploded in the rural Northeast Pennsylvania town of Dimock, setting off a series of events that would plunge the town into the international spotlight, Pennsylvania has filed criminal charges against the company they say caused that explosion.
Attorney General Josh Shapiro says he plans to file 15 criminal counts against the Houston-based Cabot Oil and Gas, including nine felonies, after recommendations from a grand jury. The charges stem from violations of the state's Clean Streams law, as well as illegal industrial discharges. The grand jury report says the company's "long-term indifference" to the damage it caused warrants penalties that rise beyond technical violations.
Read the charging document here.
"We find that, over a period of many years, and despite mounting evidence, Cabot Oil Gas failed to acknowledge and correct conduct that polluted Pennsylvania water through stray gas migration," reads the grand jury presentment. "Indeed, some of these gas wells have been in place for more than a decade, yet Cabot has only recently taken steps to remediate them."
In announcing the charges, Shapiro cited Pennsylvania's Environmental Rights Amendment, which guarantees clean air and water to all residents.
"Frackers come from all over the nation," Shapiro said, "walk into our communities and sometimes without care or consequence, strip us of those basic rights."
Shapiro said a decade later, the company has not fixed the problem.
Methane is colorless and odorless and, in the right concentration, can lead to explosions.
Although issues with gas drilling and water contamination began surfacing soon after drilling began in 2008 in Dimock, it wasn't until the release of the 2010 HBO documentary Gasland that the town was thrust into the spotlight.

THANK YOU JOSH FOX!

Levels of methane were so high in some instances that residents could light their tap water on fire. They complained of headaches and rashes after they showered. They described their water looking like Alka Seltzer, or muddy.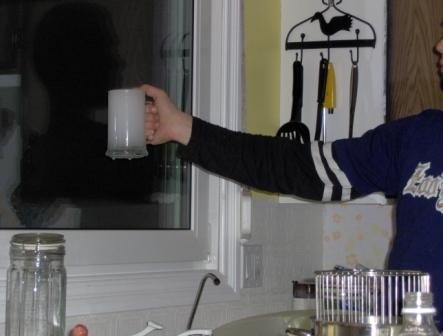 Above: Ernst's water after Encana illegally fac'd the aquifers that supply her well. Encana's predrilling test on her water stated it poured clear, and did not report any gas presesnt! Since that fateful test by Encana/Ovintiv, the company lies and says Ernst refused to cooperate and refused to allow Encana to test her well.
Below: Ernst's water after Encana's illegal fracs.
More Ernst exploding water photos here.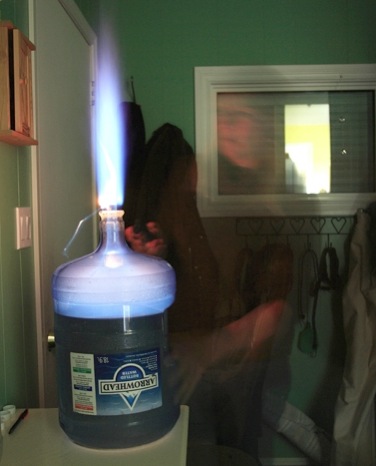 Cabot's actions led to multiple consent decrees, federal lawsuits, intervention by the EPA and Centers for Disease Control and Prevention, and division within the community over the company's role. It also drew protests and support from celebrities like Yoko Ono and Mark Ruffalo.
Although the Pennsylvania Department of Environmental Protection has issued more than 130 violations and found that Cabot's well construction was at fault, the company has continued to deny responsibility.
The company claims the methane had already existed in residential water wells. But Shapiro said the company deliberately did not test for methane in residential water wells prior to drilling.
"Cabot's failure to test its pre-drill water samples for methane eliminated the ability to establish a baseline for promptly assessing and addressing the problem of stray gas migration," Shapiro said. "In essence, they didn't test their samples so that there would be no proof that they were contaminating nearby water supplies."
Northeast Pennsylvania is known for methane deposits that are close to the surface and can bubble up into waterways. But tests done on the contaminated water wells in Dimock clearly show the contamination is from methane that migrated deep within the earth's surface. Analysis done by DEP, EPA as well as the Agency for Toxic Substances and Disease Control show evidence that Cabot's drilling contaminated Dimock's well water.
In a statement released today, Cabot Oil and Gas spokesman George Stark said the company is an industry leader that values "community commitment and environmental compliance."
"Cabot will continue to work constructively with regulators, political representatives, and most importantly our neighbors in Pennsylvania to be responsible stewards of natural resources and the environment," wrote Stark in an email.
Fifteen families filed a federal lawsuit against the company in 2009. And while the majority of the families settled out of court and signed gag orders forbidding them from speaking ill of Cabot, in 2016 a federal jury found Cabot Oil and Gas negligent for polluting two families' water wells and awarded them a total of $4.24 million. A year later, U.S. Magistrate Judge Martin Carlson of the Middle District of Pennsylvania vacated the award, saying it bore little or no relationship to the evidence presented at trial.
The families then settled with Cabot.
In 2010, a consent decree with the company forced them to provide water filters and banned the company from drilling in a nine-square-mile area of Dimock. The ban remains in place.
Cabot's drilling continued to pollute water supplies in the area, however, and a 2018 letter to the company from DEP details how it failed to comply with its orders to remediate problem wells.
Shapiro said several residents testified about water contamination to the grand jury.
"Flames came flying out of the jug, he testified," Shapiro said. "The resident then turned on the kitchen faucet and found that he was able to set that water on fire as well."
When the resident contacted Cabot, he was told to flee in case his house exploded.
Shapiro said drilling companies like Cabot have no regard for the impacts on farmers, workers and community residents.
"Backed by big investors, and even bigger influence, too many fracking companies treat the little consequence they have faced as just the cost of doing business," he said.
Each felony charge carries a possible $50,000 penalty, while the misdemeanors carry a possible $25,000 fine.

Refer also to:
2020: After Pennsylvania AG Shapiro's 2 year investigation, frac'er Range Resources pleads "no contest" to environmental crimes, gets tiny slap ($50,000 in fines & $100,000 donation to an NGO to make the criminal look good).
2020: Living with Encana (Ovintiv) in Pavillion, Wyoming. Sue Spencer, hydrogeologist: "There's this veil of secrecy about everything they do. … The oil industry went nuts. ….[the oil lobby] was just like, 'you can't say that groundwater was impacted by the fracking industry.'"
2020: They frac you, then abuse you and abuse you and abuse you. Cabot Oil & Gas Corp. pulls out of talks in $5M lawsuit against frac-harmed Ray Kemble in what appears to be a nasty SLAPP
2017: Pennsylvania: Cabot Oil & Gas settles fracking lawsuit with Ely and Hulbert families as ordered by Judge Martin Carlson
2017: Nasty Read! How a Judge Scrapped Pennsylvania Families' $4.24M Water Pollution Jury Verdict in Gas Drilling Lawsuit
2017: Terrible News! Another jury award overturned on a frac harm lawsuit: Federal Judge overturns $4.24M unanimous jury award in methane contamination of Ely & Hubert drinking water after fracking by Cabot Oil and Gas Co. Orders new trial if settlement not reached.
2017: Ray Kemble sues Cabot Oil and Gas, claims the company contaminated his water and air: New Lawsuit Filed in Next Chapter of Dimock, Pennsylvania, Fracking Water Pollution Saga
2017: Dimock Pennsylvania: In 'Gasland' community, Cabot Oil & Gas continues to refuse to fix the aquifer the company contaminated with dangerous levels of methane but buys out contaminated homes, demolishing them, while blaming nature.
2016: US EPA Releases Final Frac Report: Rosebud Alberta drinking water aquifers frac'd, water wells contaminated with gas. EPA's late edits to 2015 draft frac report downplayed the risks, contradicted the evidence, called "bizarre" & "irresponsible." Like Alberta regulator official, Steve Wallace, secretly editing "independent" drinking water contamination reports to protect illegal aquifer frac'er Encana?
2016: Dimock landowners slam Cabot's attempt to upend $4.2 Million Jury verdict: "Cabot was 'smarting from a humiliating defeat'"
2016: Cabot Appeals 'Grossly Excessive' Damages in Dimock Contaminated Water Wells Case, Asks Court to Overturn $4.24 Million Jury Verdict, or Reduce it to $85,500.
2016: Jury awards two Dimock Twp. families $4.24 million after Cabot offered a few thousand to Gag & Settle; Cabot plans appeal alleging 'improper conduct' by the families' lawyer
2016: Pennsylvania, 7 year-long Ely v. Cabot Oil & Gas drinking water frac pollution case goes to trial February 22: Fracking Judge Explodes At Late, Disorganized exhibits: "a sad and shocking spectacle, a debacle and dilemma"
2014: Dimock: Judge rules Monica and Scott Ely lawsuit against Cabot Oil for methane contamination of their water can proceed with a negligence claim
2014: Lackawanna College gets $2.5 million from Cabot Oil and Gas Corporation; The school's curriculum is geared to meet industry needs.
2014: Attorney for Cabot Oil and Gas "loses it" after Vera Scroggins court hearing
2014: EPA Defends Three Abandoned Fracking Investigations: Cabot Oil & Gas at Dimock, Range Resources at Parker Co, Encana at Pavillion; EPA Says it Will Work With States to Prevent Pollution
2013: EPA Fracking Study Rebukes Agency's Own Safety Claims, DeSmog Exclusive: Censored EPA PA fracking water contamination In Dimock, opponent neither surprised nor hopeful over EPA leak of information on water contaminated with methane
2013: Continued Concern on Carter Road, Dimock, PA
2013: Cabot buys second methane polluted residential property in Dimock 12-acre parcel on Carter Road flanked by faulty gas wells
2013: Cabot Oil Demolishes Sautners past home in Dimock, PA
2013: Hazleton students could get gas class paid for by Cabot Gas and Oil, the company fined for contaminating residential water wells in Dimock
2013: Cabot well under investigation for possibly contaminated water wells with methane to be plugged during the investigation
2013: Cabot well under investigation for two nearby water wells contaminated with methane, to be plugged
2013: DEP opens investigation of methane in Dimock water well, Cabot providing safe water
2013: NY comptroller: Cabot to reduce fracking risk, Investors Push Back on Fracking
2013: Cabot's Methodology Links Tainted Water Wells to Gas Fracking
2013: Cabot beats EPA to punch on well's water
2012: Cabot, Dimock families near settlement on gas drilling contamination
2012: Long fight over fracking still divides Dimock, Pa
2012: Dimock residents, Cabot settle, Residents had alleged that their drinking water was contaminated by gas driller
2012: Cabot, Dimock families near settlement on gas drilling contamination
2012: EPA says Dimock water safe, but Cabot still can't drill there
2012: Tainted-Well Lawsuits Mount Against Gas Frackers Led By Cabot
2012: DEP: Cabot drilling caused methane in Lenox water wells
2011: DEP: Cabot OK to stop Dimock water deliveries
2011: DEP cites persistent flaws in Cabot wells and keeps drilling on hold in parts of Dimock
2011: Neighbors say Cabot not telling whole story
2010: Dimock residents see "dirty tricks" in Cabot document
Watch Josh Fox's Award Winning Gasland!