Bruce Jack – Well Water Explosion at Spirit River, Alberta by Grant Gelinas, October 25 and 26, 2006, CBC News posted by Will Koop, BC Tap Water Alliance, May 9, 2013
Bruce Jack and two industry gas-in-water testers were seriously injured and hospitalized when the methane and ethane contaminated water well ignited on industry water testing day, May 9, 2006. [Later investigation by the regulator and official reports – but only after years of requests by the Jacks – concluded industry caused the leaking methane and ethane. The company was ordered to repair the problem. The gas migration was eventually stopped, but Jacks still do not use their well water because the company refuses to disclose what chemicals were injected]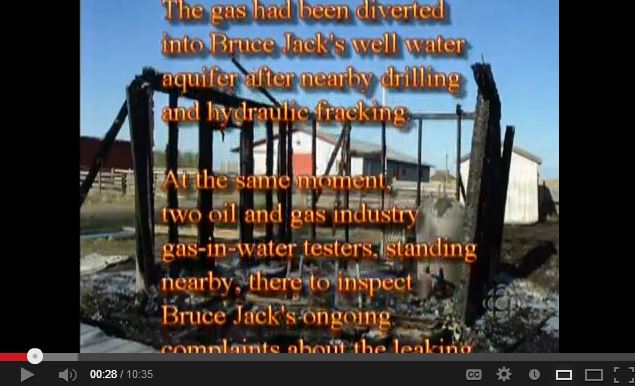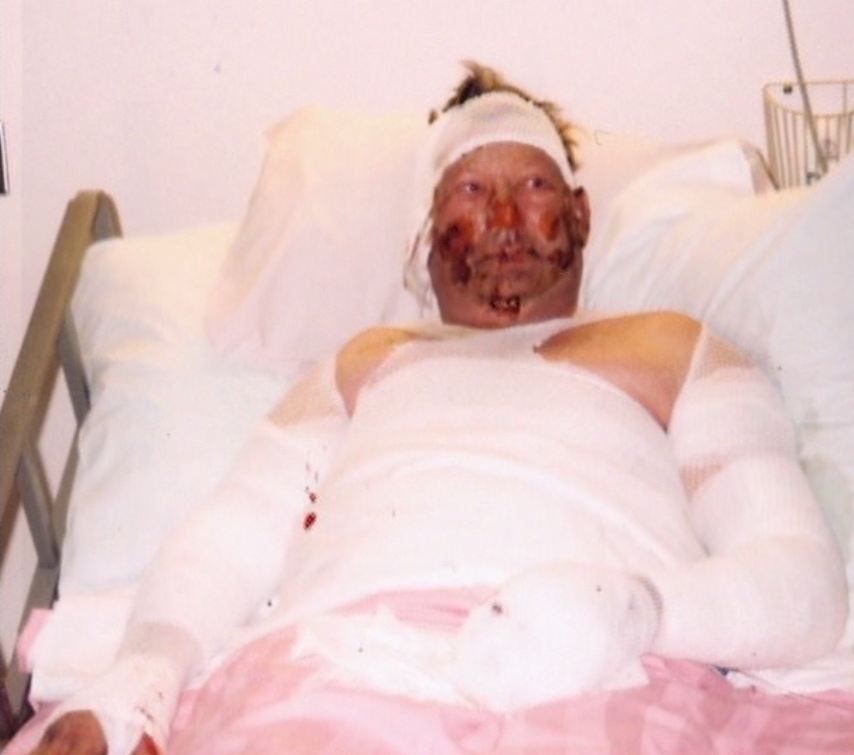 Refer also to:
Bruce Jack Private water well explosion at Spirit River, Alberta Alberta Hansard, May 17, 2006
Dr. Swann: Three years this man waited for investigations. He still has no explanation of why his water exploded. Mr. Speaker, the Minister of Environment has not met the mark in protecting our most vital resource.
The Speaker: Hon. member, I appreciate that there's a synergy that goes on in here, and I also appreciate that there's emotion, but it's question period. Let's get to the question, okay? ]