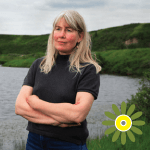 How many Albertans did Kenney and his compliant puppet Dr Deena Hishaw kill or disable via COVID-19?
Of course he "joined" a law firm, one that largely serves big oil, notably runaway to the USA illegal aquifer frac'er Encana/Ovintiv.
Kenney can slither greedily there, stuffing his pockets with cash back from all those billion dollar profiting oil and gas firms he served while being paid by the Alberta citizenry:

Chris Turnbull@EnemyInAState March 4, 2023:
Power would rather risk its complete destruction than concede to giving up any material luxury.
***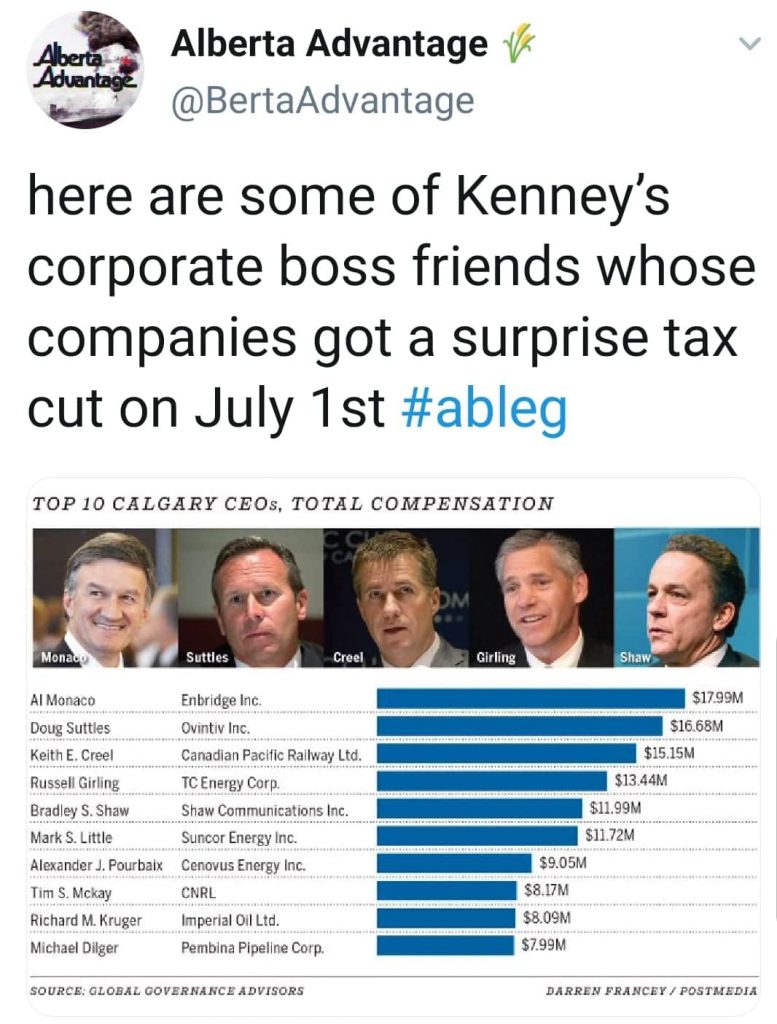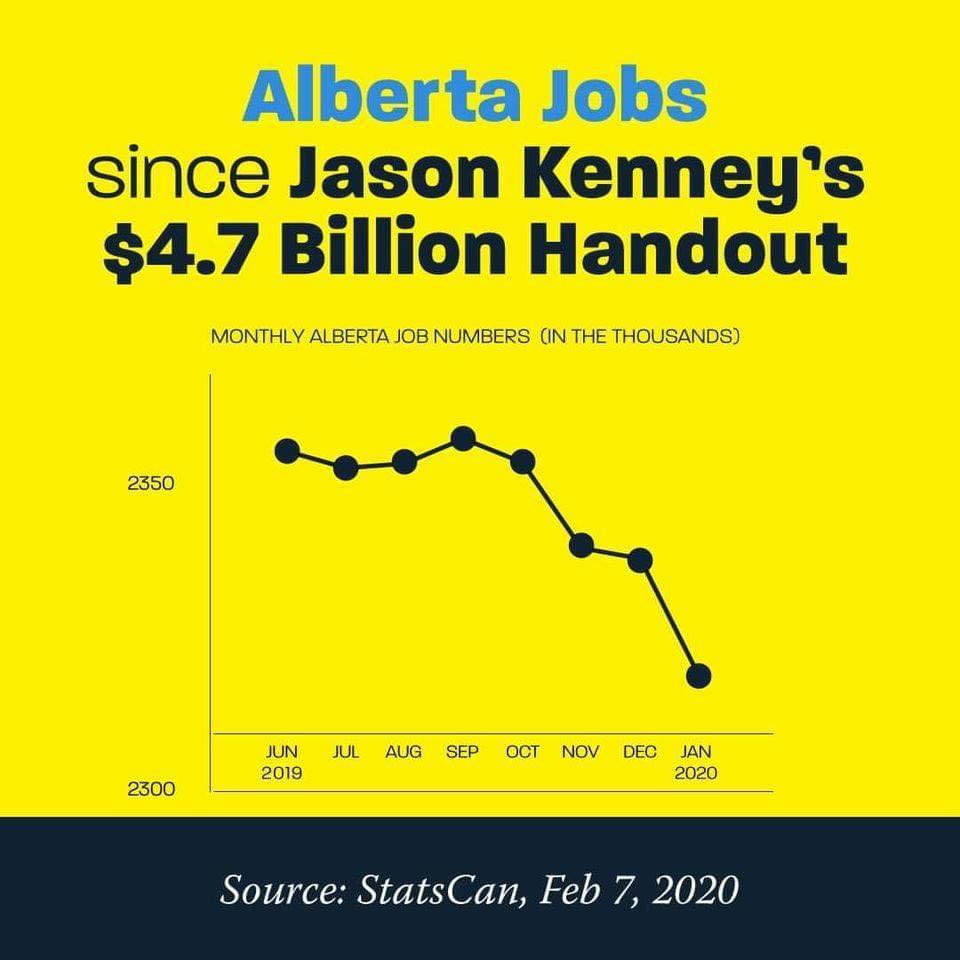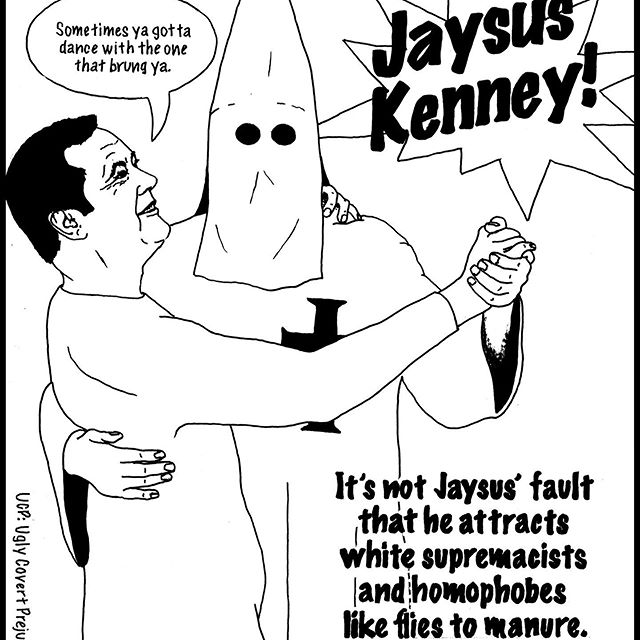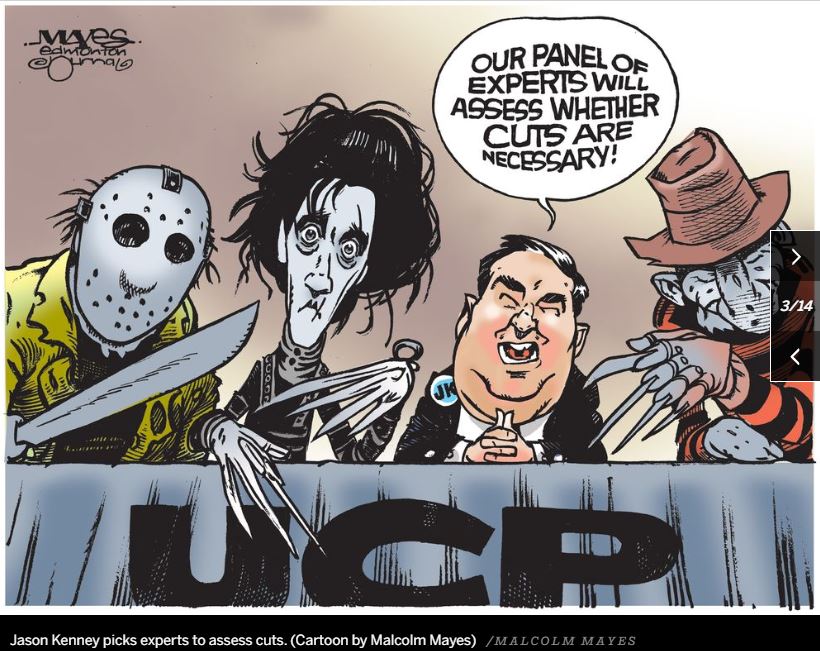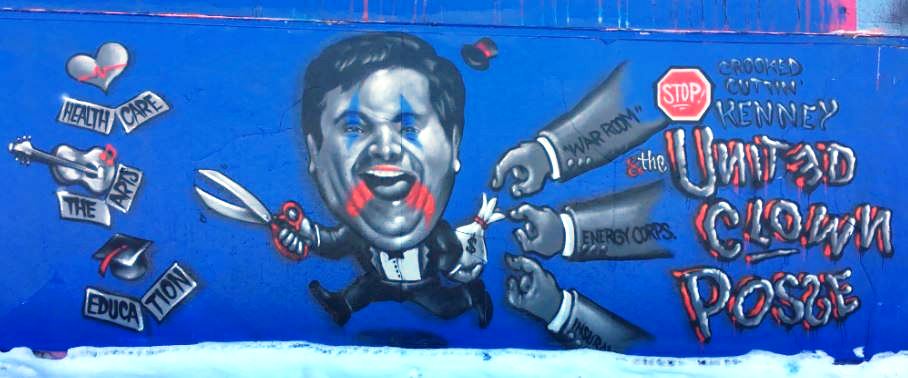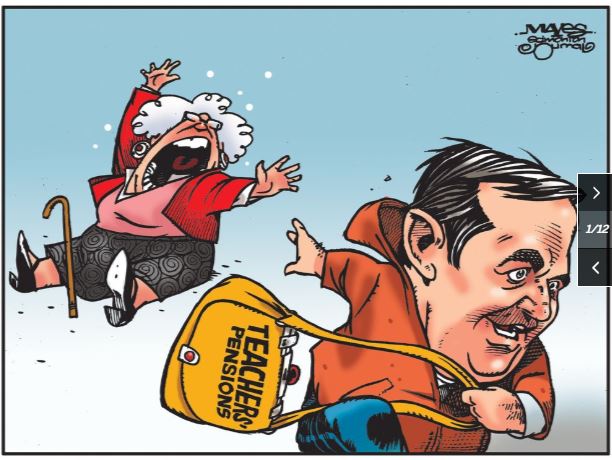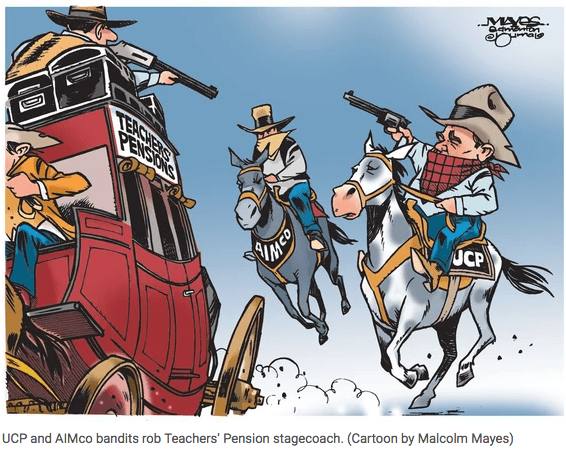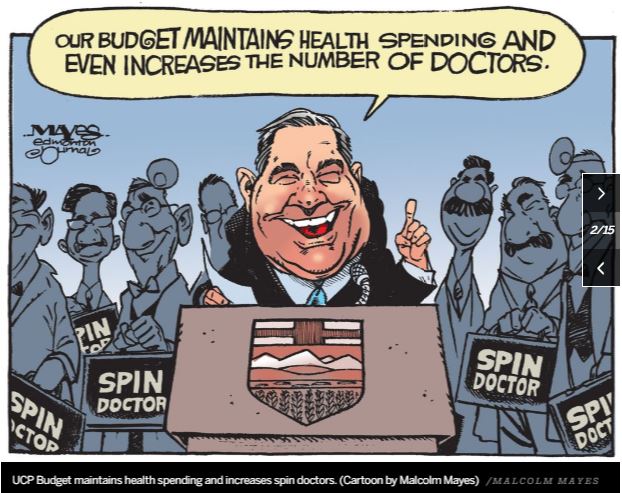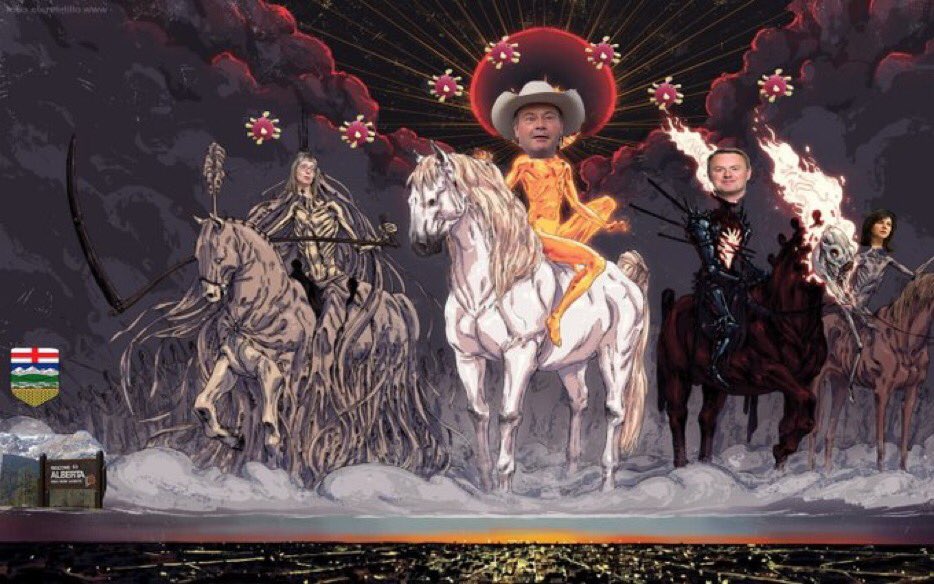 Jason Kenney Joins Bennett Jones as Senior Advisor Press Release by Peter Zvanitajs, Senior Communications Advisor, February 01, 2023, Bennett Jones Law Firm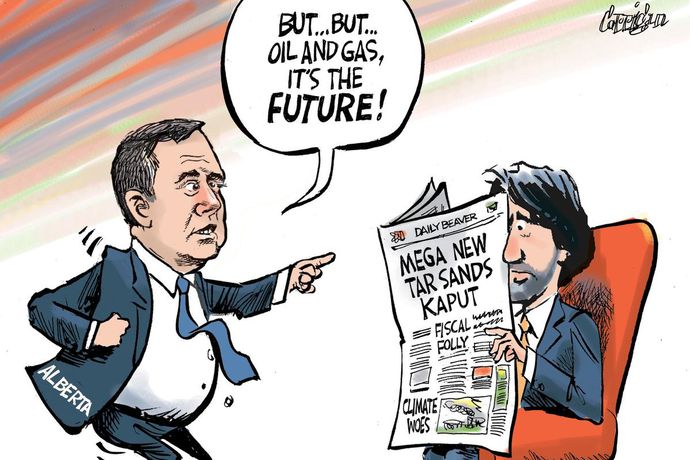 The

anti-

Honourable Jason Kenney, PC, ECA has joined Bennett Jones as a Senior Advisor. He is the former Premier of Alberta and will be based in the firm's Calgary office. Jason served for more than 25 years in a

vile racist, bigot, bully, reported law violator, horridly abusive anti-gay catholic, pathetic anti Canada

distinguished career in Canadian federal and provincial elected office

while bending over for Trump, losing Albertans billions of dollars via Kenney ego and stupidity playing Repuglican

.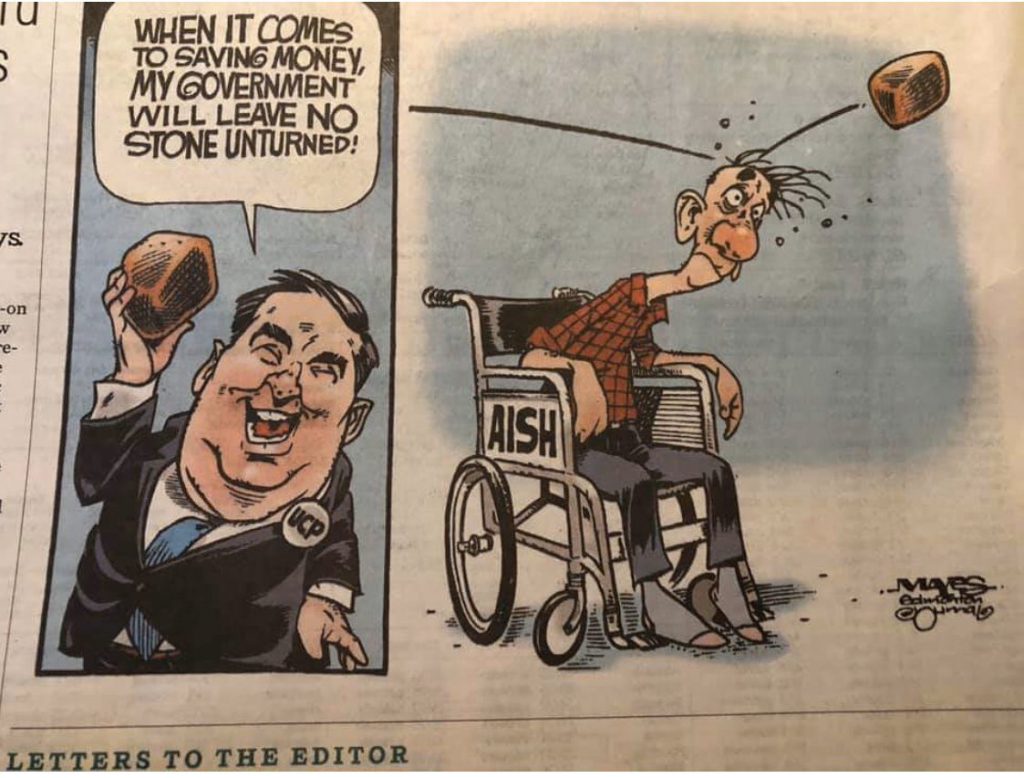 "I'm thrilled to be joining this iconic firm, which has both deep Alberta roots and a major national presence," says Jason. "Bennett Jones' Public Policy group has the greatest policy depth of any Canadian law firm, and I look forward to working with several former colleagues from both senior elected and public service roles."

Typical Canadian con ex politico, proud of something most vile.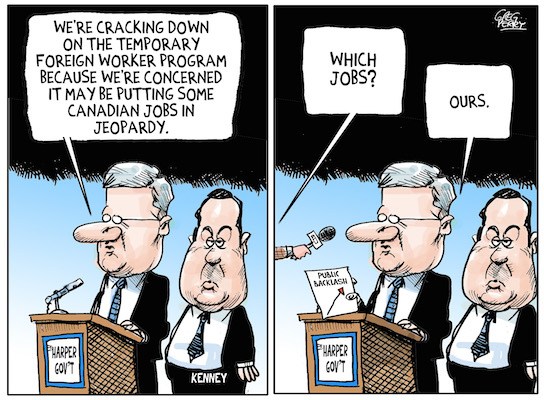 Jason served as Alberta's 18th Premier from 2019 to 2022. He brings tremendous

corporate bend over and cover up action

leadership and vision to Bennett Jones on how to seize new opportunities in Canada's energy sector, build partnerships with

insult and lie to

Indigenous communities and attract investment

con investors to continue financing corporations and projects that threaten life on earth

.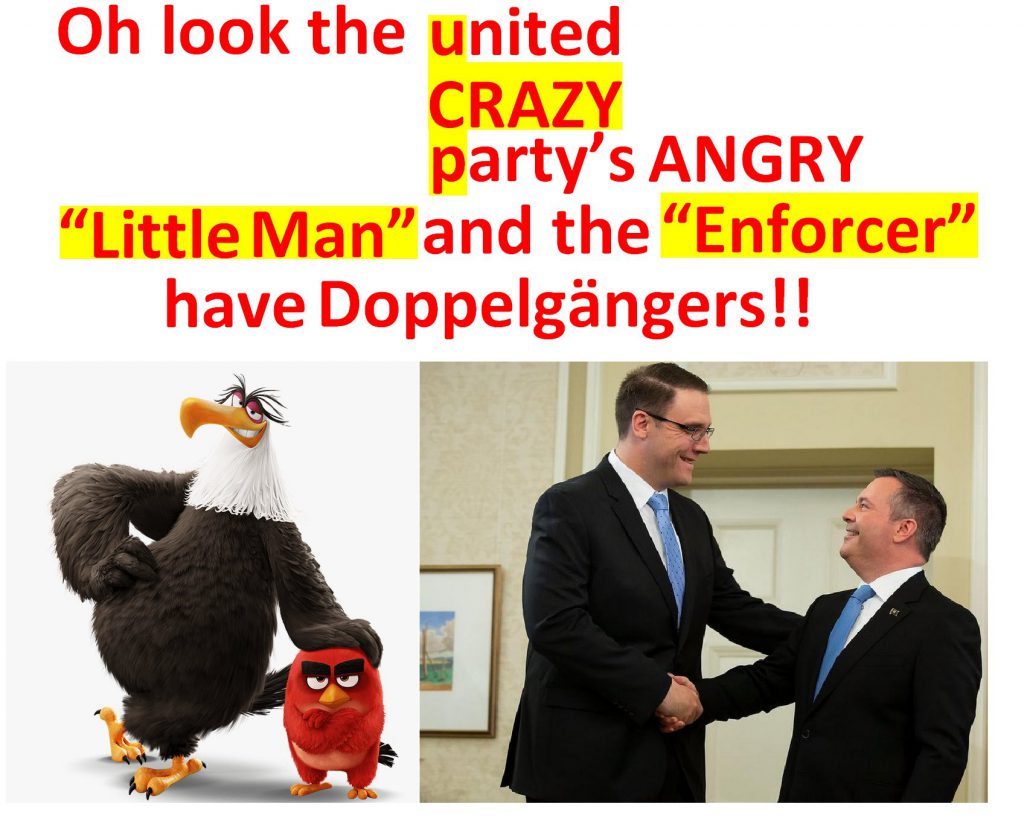 As Premier, he led the creation of Alberta's Recovery Plan, Natural Gas Vision and Strategy, Hydrogen

Requires massive amounts of frac'd natural gas and invasive infrastructure

Roadmap and the first-of-its-kind Alberta Indigenous Opportunities Corporation

while evilly stealing from ordinary Albertans, including health care workers during a pandemic, to give to his polluting big rich buddies

.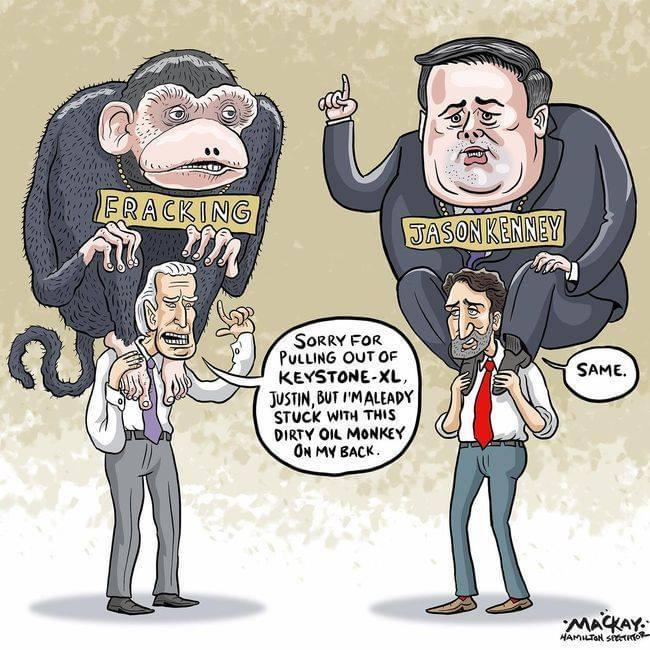 "We are delighted that Jason has joined Bennett Jones. He brings an extraordinary combination of leadership and public policy experience to the firm and our clients," says Hugh MacKinnon, Chairman and Chief Executive Officer of Bennett Jones. "Jason will be a member of Bennett Jones' Public Policy group and make this unsurpassed team even stronger."

Boast much about crap?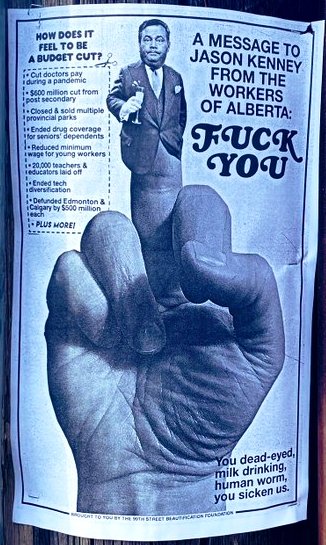 Jason was first elected to Canada's House of Commons in 1997 as the member for Calgary Southeast and was re-elected six times. Between 2007-15, he served as Canada's Minister for Citizenship, Immigration and Multiculturalism; Minister of Employment and Social Development; Minister of National Defence; and Chair of the Cabinet Operations Committee. Jason was a Member of Parliament for more than 19 years.

Until Harper farted him out: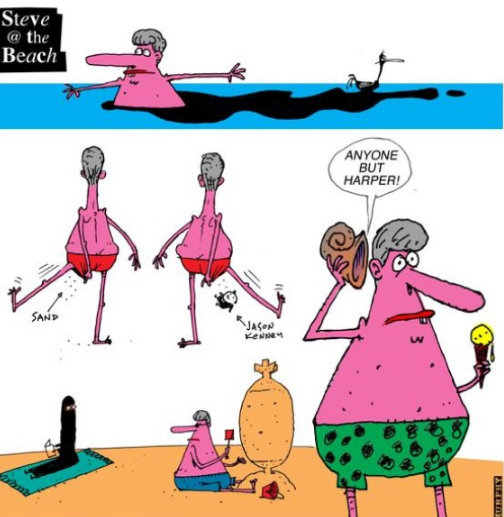 Members of Bennett Jones' Public Policy group have been invaluable for their leadership in shaping policy in Canada and helping businesses respond.

Beyond gross that law firms do this, and even more gross they are proud of it. Where's the vomit bucket?

The team's strategic advice helps clients adapt and succeed in a business environment that is increasingly complex and international in scope.

Translation in my view: help clients, notably law violating raping polluters like Encana/Ovintiv and other brute oil and gas firms, get away with their crimes against humanity and the earth.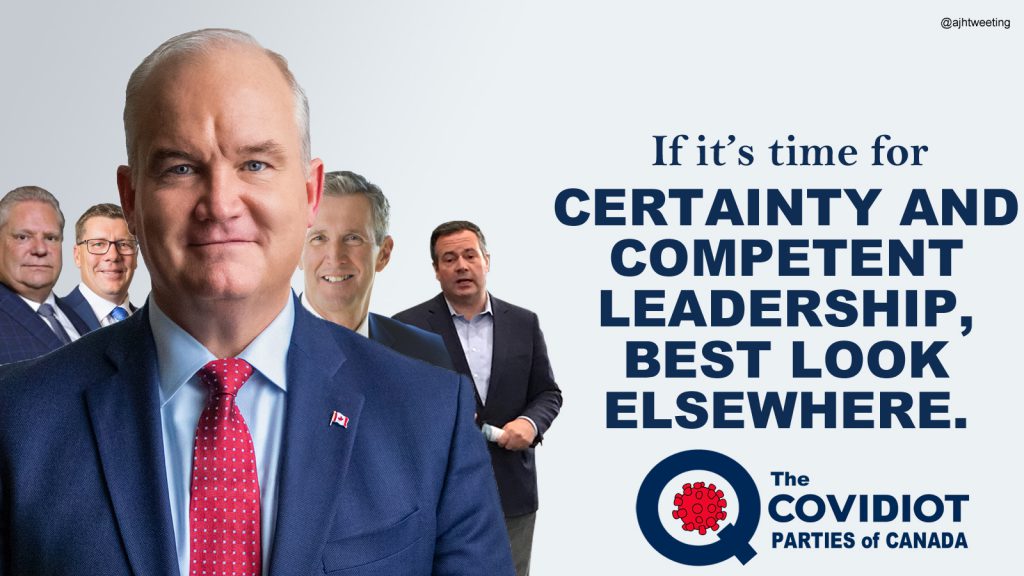 Refer also to:
2022: Twenty years later, I'm still waiting for EnCana's then CEO, Gywn Morgan, to apologize for frac'ing Rosebud's drinking water aquifers and to fix them!
2020: How many Canadian women and children must endure rape and or physical abuse and sexually transmitted diseases to keep the oil patch rolling?
2020: How low can a Minister of "justice" go and how thick grows rot in lawfirms?
2020: Alberta resident: "Didn't think it could get any worse than ex-Alberta 'Justice' Minister Jonathan Denis but appears our new Minister operates believing the Criminal Code of Canada and Charter of Rights are subservient to the Book of Mormon." Democracy Watch urges ethics commission to investigate Alberta Justice Minister Doug Schweitzer for clearly violating conflict-of-interest law. Authorities shattering the ball, as usual.
2019: All the world's not a stage, it's a pedophile ring! Is Rod MacLeod's ungagged legal victory against basilian pedophile priest why catholic/extreme right white lawyers took over Ontario's law society a year later? To keep vatican's Pedophile Ring & "Silent Shuffle" busy? Jury was blunt: "Put children in harm's way – grossly negligent. … Betrayal of trust with the community."
2019: "Hey look Ma!! Racists won!!" Ontario Law Society's Statement of Principles (SOP) abolished by dinosaurs. "Shows how corrupt our legal (definitely not justice!) system is. May all White supremacists rot in hell." … "It is from this circus of clowns we choose our judges, and it shows in our injustice system."
2017: "Unf*ck the system." Alberta's Neanderthal "Justice" system assaults sexual assault victims. "The judge in this troubling case was none other than former Deputy Justice Minister Ray Bodnarek, a PC loyalist appointed as a judge by former PC Justice Minister Jonathan Denis who himself resigned under troubling allegations of domestic violence."
2017: Wow, University of Alberta's Centre for Constitutional Studies & Legal Education Society of Alberta haven't yet realized that Canada's Charter of Rights and Freedoms is a mangled, oil-soaked paper airplane flown out of a 26th storey window in downtown Calgary, fueled by Supreme Court of Canada knowingly publishing lies in their rulings.
2016: "Corruption … At A Gallop." Ex-Justice Minister Peter MacKay urges: "Respect the Rule of Law" while the RCMP, Encana, AER, Alberta and Harper governments busily break it?
2013: Appointment of judges politically biased in Alberta, critics say, Process favours candidates with ties to the PC party
2009: "If it looks like a rat and smells like a rat…." No wonder it's nearly impossible to find a law firm willing to sue Encana for its crimes. Bennet Jones law firm (serves Encana) with note to Gwyn Mogan gives $70,000 (largest single donation any law firm had ever given to a political party) to Alliance Party of Canada after getting $400,000 "windfall" defending Stockwell Day: A fundraiser, a Lawsuit and a Questionable Contribution
….why was Gwyn Morgan actively pursuing a large donation from a law firm currently representing the Alliance leader in a trial being paid for by taxpayers? If it looks like a rat and smells like a rat …. Later under pressure, Mr. Day repaid about $40,000.00 of the trial costs. Chicken feed when compared to the $ 800,000.00 price tag.
2007: McLean's Cover: "Lawyers are Rats" A top legal scholar and ex-Bay Street partner exposes the corruption of his profession. "Self-regulation is regarded with quasi-religious fervour."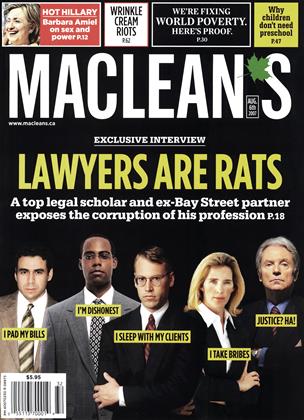 Kenney will sleaze right in at Bennett Jones law firm. I wonder which raping corporations he'll serve most:
His pedophile catholic church (perhaps by helping con politicos criminalize: rape lawsuits against priests et al; drag shows; same sex love/marriage; women's right to vote; abortion; living without religion; kindness to others; public health protections; etc) or
Poisonous oil, frac and gas.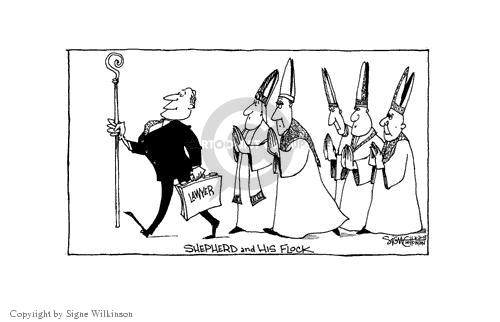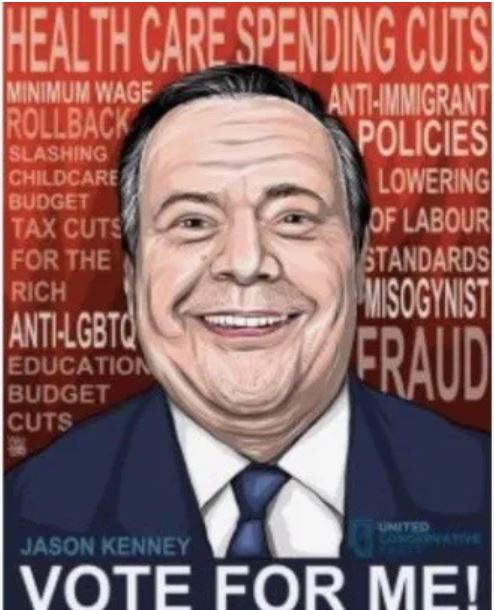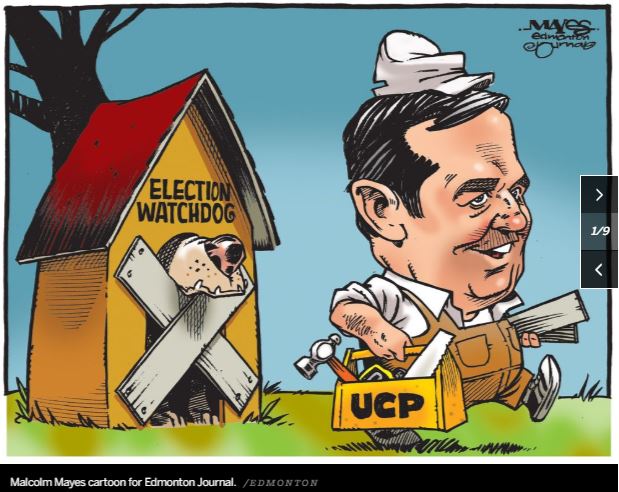 Perhaps Kenney will spend his time at Bennett Jones law firm helping other con wanna be politicos break the law to get elected like he reportedly was, with our RCMP dragging out and conveniently never finishing their investigation into his alleged election crimes.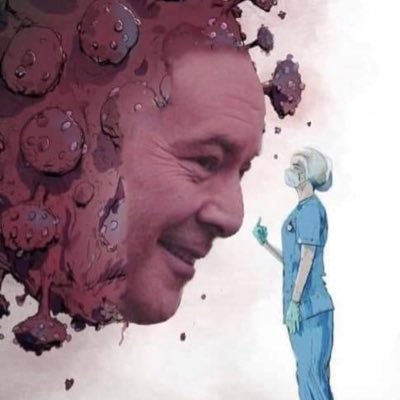 Or, maybe he'll work with fellow punted politico, Steve Harper, to finish helping Trump, the GOP, and Canada's Justice Centre for [Con] Freedoms, destroy Canada's Public Health Care system to give to their rich raping friends in American for profit health corporations?
Kenney gave the fucker trucker terrorists everything they demanded, essentially letting heavily armed violent criminals dictate public health policy. I expect he helped the anti Canada, anti democracy, anti health, largely American funded, white supremacist fucker truckers plan and pull off their evil deeds.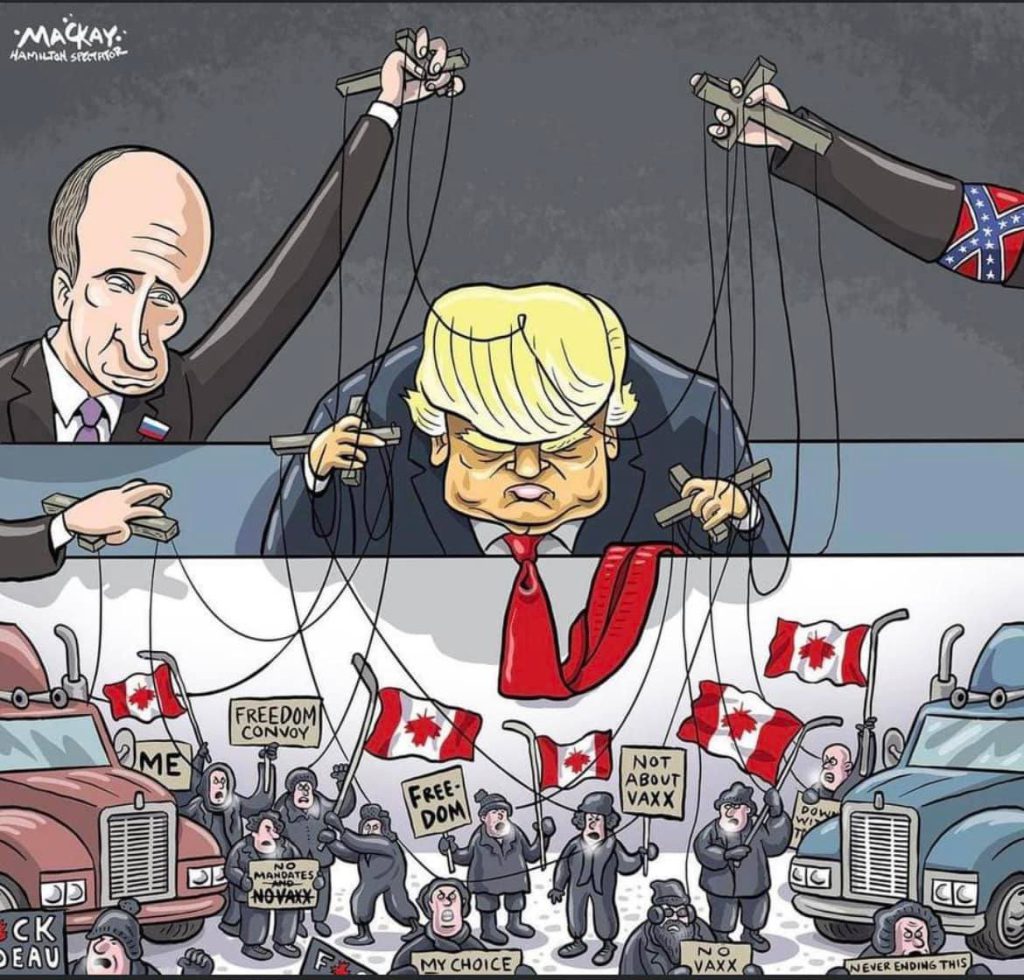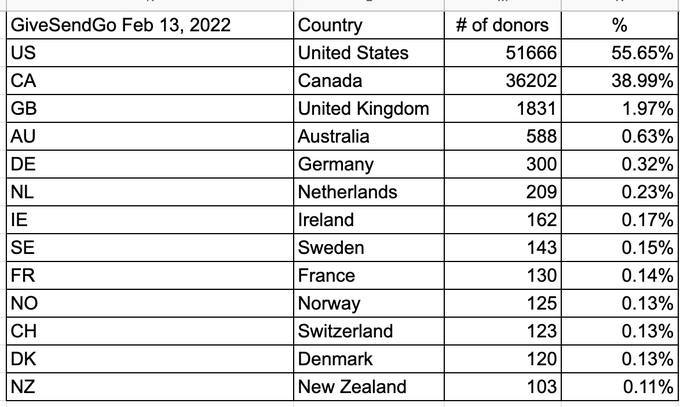 Biggest donors to the fucker trucker terrorists, compiled from givesendgo data.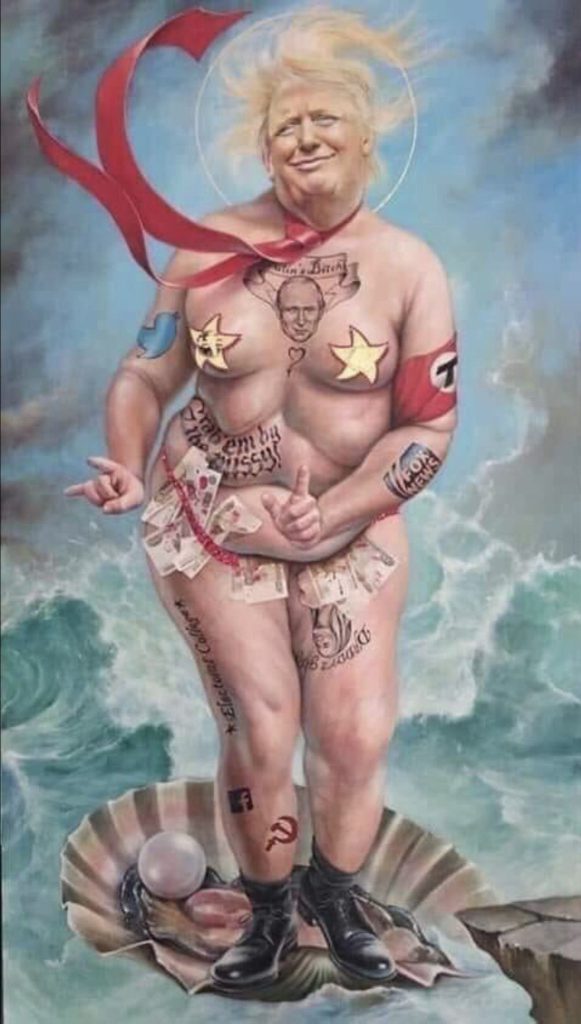 "Putin's Bitch"

Or, help his friend Trump avoid prison, get re-elected, and criminalize aid for Ukraine while criminalizing sanctions against illegal invader Putin?