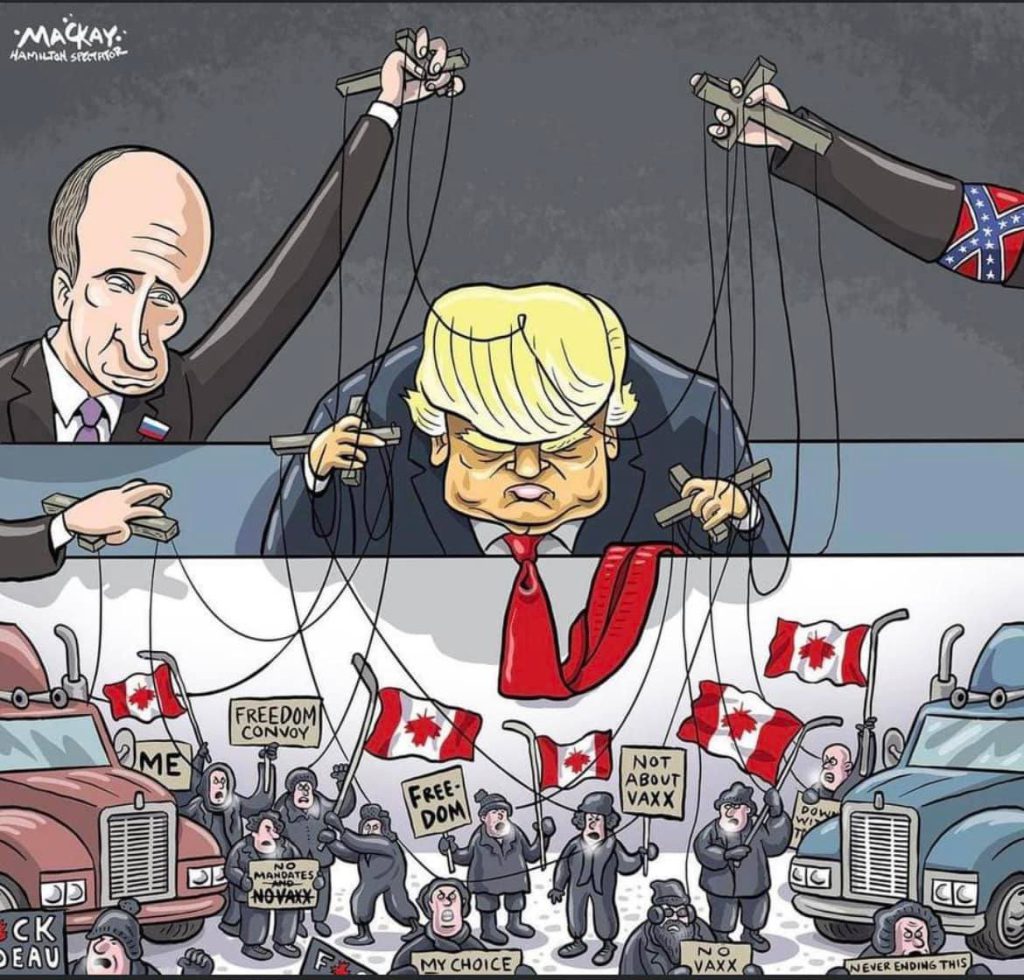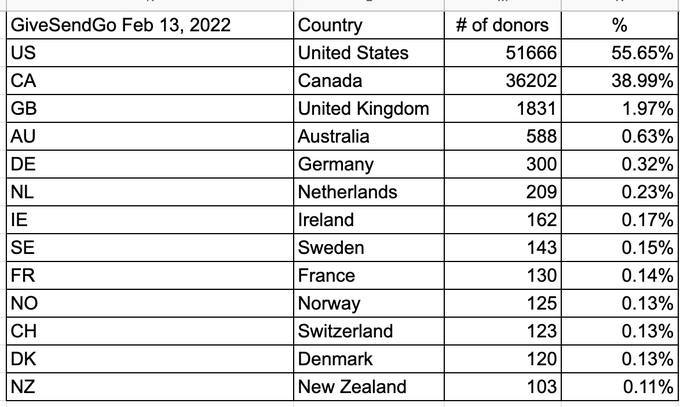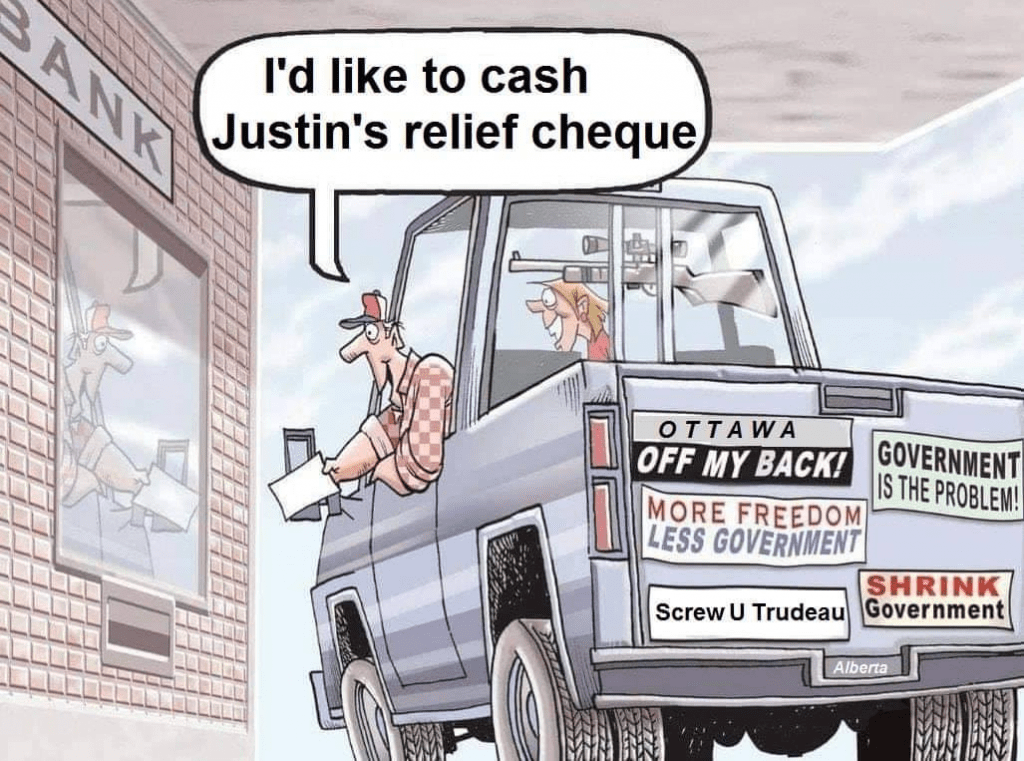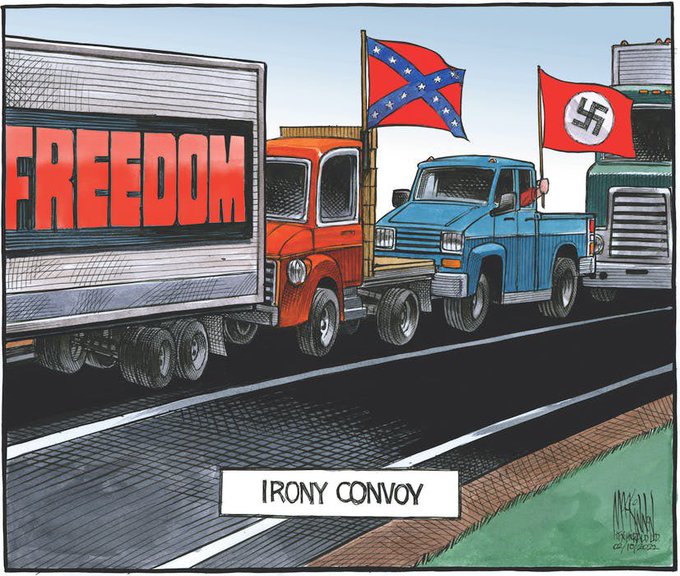 Lawyers representing 'Freedom Convoy' organizers sued over negligence claim by Glen McGregor, March 2, 2023, CTV National News
An accountant who participated in the "Freedom Convoy" is suing two lawyers who represent other protest organizers, alleging they negligently failed to warn him of the potential legal risk of his involvement.

And I thought the "justice" centre lawyers involved were stupid. This takes the stupid cake.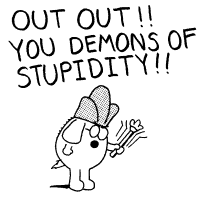 Chad Eros, who set up a not-for-profit corporation to receive contributions to the convoy, on Tuesday launched legal action against lawyers Keith Wilson, Eva Chipiuk and the Justice Centre for Constitutional Freedoms, an Alberta-based legal charity.
His lawsuit is the latest in a series of disputes between key Freedom Convoy organizers as they try to defend a potential class-action lawsuit filed on behalf of downtown Ottawa residents and businesses.
Eros alleges in the statement-of-claim filed in Moose Jaw, Sask., that Wilson and Chipiuk failed to advise him that participating in the protest could expose him to "criminal or quasi criminal charges."
He claims he had a solicitor-client relationship with the two lawyers, who assured him the protest was entirely legal and protected by the Charter of Rights and Freedoms, but failed to warn of the legal jeopardy.

It doesn't get much more stupid than this. Anyone paying attention saw the law violations. FFS.

"Mr. Wilson and Ms. Chipiuk received an internal JCCF memo which warned of considerable risk of criminal charges laid against protesters and yet they failed to advise Chad of this memo and failed to provide advice in a timely way," the lawsuit alleges.

In my view, it's a big fat shame the lawyers and their "Justice Centre to Protect Only Con Freedoms" (no freedoms for the rest of us law abiding, respectful compassionate caring Canadians that value our health and Canada's Public Health care system) have not been criminally charged.

None of the allegations in the lawsuit have been proven in court and none of the defendants has yet filed a response. Neither Wilson, Chipiuk nor the JCCF responded to requests for comment from CTV News on Thursday.
The lawsuit alleges negligence, breach of fiduciary duty and breach of contract and seeks an unspecified amount in damages.
Eros claims that Wilson initially encouraged his involvement in Freedom Corp. 2022, a federal corporation he set up to legally

or illegally?

receive and distribute donations through crowdfunding platforms GoFundMe and GiveSendGo. He later became treasurer of the corporation.
But Eros says their relationship soured after he challenged Wilson over his request to access some of those funds to pay his legal fees to defend the lawsuit, which had put into escrow under court order.
"Mr. Wilson began to marginalize Chad and other Board members including asserting that Chad was a troublemaker," the lawsuit says.
He was eventually removed from the Freedom Corp. 2022 board, he says.
Eros remains a defendant in the Ottawa lawsuit, along with dozens of other convoy participants, including Tamara Lich, Chris Barber and Tom Mazzaro, who are represented by Wilson.

What a circle jerk.

Two other organizers named in the lawsuit, B.J. Dichter and Chris Garrah, also tried to win access to $200,000 of the frozen funds to pay for their defence but their request was denied by the court.
Downtown Ottawa resident Zexi Li is the lead plaintiff in the litigation against the convoy organizers and, potentially, financial supporters of the protest that occupied the city for three weeks in January and February.
***
Glen McGregor@glen_mcgregor Mar 3, 2023:
Minor "Freedom Convoy" legal news.
Organizers B.J. Dichter and Chris Garrah have been denied leave to appeal a decision on unfreezing some convoy donations to pay their legals. …
Khl@1Khlk March 3, 2023 Replying to @glen_mcgregor:
Good. Terrorist funding should obviously not be released.
Proletariat Robot (do/mo)@yyjcort March 4, 2023 Replying to @glen_mcgregor:
If you can't afford to pay for defense lawyers, perhaps next time considering not illegally holding our capital city hostage for 3 weeks
Optimistic Jays Fan. @JaysFan42049 Mar 3, 2023 Replying to @glen_mcgregor:
Good. Their defense is not to be paid from the money set aside for the plaintiffs. Civil cases are not eligible for a paid defense. Don't want to pay, don't do stupid shit.
Court rejects bid to release frozen funds to 'Freedom Convoy' organizers by Glen McGregor CTV National News, Dec. 7, 2022
An Ontario court has rejected a request from two "Freedom Convoy" organizers to release $200,000 of frozen funds to pay for lawyers to defend a lawsuit launched on behalf of Ottawa residents and businesses.
B.J. Dichter and Chris Garrah are among a long list of defendants named in the potential class-action lawsuit filed in February, seeking damages for "civil nuisance" caused by truck horns, diesel fumes and other disruptions to residents and local businesses during the protest in January and February.
In a motion, Dichter and Garrah asked for access to some of the money donated to the convoy through crowd-funding platform GiveSendGo, cryptocurrency transfers and other sources, so they could mount a defence.
But Justice Calum MacLeod on Tuesday denied that request, saying it would violate the agreement between the plaintiffs and other defendants to move about $5 million in donated funds into escrow, pending resolution of the lawsuit.
"Access to the frozen funds should not be granted lightly because it would effectively subject the frozen funds to the 'death of a thousand cuts' and would risk undoing the effect of the agreement reached between the parties," MacLeod wrote in his decision.
The Ontario government has also filed a claim on the donated funds, as potential compensation should on-going criminal proceedings against several of the defendants result in convictions.
Both Dichter and Garrah claimed in court that they had limited income and minimal assets and were unable to pay a $200,000 retainer for lawyer Jim Karahalios to defend them.

When Murray Klippenstein first began working with me on my lawsuit against Encana, AER and the Alberta gov't, he warned me that Encana would counter sue me and his firm for some reason they would fabricate (to exhaust, intimidate, mostly to run out my finances). I was advised I'd have to hire another law firm to defend myself and hand over a minimum $200,000.00 retainer on top of the hundreds of thousands I'd have to pay Klippensteins, the courts and defendant lawyers just to try to get in the door of Canada's legal club.
I prepared my finances in case I was counter sued. I am not rich; I am quite ordinary, alone with no family support and come from a WW2-ravaged poor immigrant family (my biggest financial power came from having zero debt). It was terrifying, those first two years of my lawsuit, waiting for big oil's punishment, knowing how kind and loving our courts are towards corporate polluters and nasty to harmed citizen litigants (Caveman Canada's status quo rule of law).

Dichter, a truck driver and podcaster, said he had income of approximately $10,000 in 2021, with an additional $7,000 in corporate net income. He said he couldn't earn material income for six months this year because of a broken foot.
Garrah also claimed only limited income of $15,000 in 2021 from his work as a general contractor, selling windows and doors, according to the court filing.
But Judge MacLeod said they hadn't provided adequate evidence to show they were so impoverished they were unable to pay for their lawyers.
"Neither of the moving parties have made the kind of frank financial disclosure that might be necessary to make a finding of impecuniosity," he wrote in the decision.
Karahalios told CTV News his clients were still reviewing the decision but were disappointed by the outcome.
"How do you defend yourself in a class action without lawyers?" he said.

They could have thought of that before they broke the law, and were so cruel and abusive for so long to the residents of Ottawa, including our vital health care workers. How many innocent people did they kill, pissing on our minor health protections? Selfish pricks.

"Access to justice is a fundamental principle."

Ya, so is not breaking the law, respecting others, being kind and considerate, and not abusing others that have done no harm to you, especially not forcing innocent citizens to close their businesses and lose their incomes and their freedoms.

Karahalios said the agreement to put the funds into escrow allowed defendants to draw on them for their legal expenses.

No. I do not believe you Mr. Karahalios.

His clients, he said, were left without representation when they were removed from the board of Freedom Corporation, which is represented by the Judicial Centre for Constitutional Freedom.
Judge MacLeod added that, despite claims from the defendants that the protest was legal, they are not shielded from civil litigation over it.
"In their affidavits, the defendants seem to conflate these ideas just as they assert that if they themselves did not honk horns or block streets, they cannot be liable for the actions of others," he wrote.
"In point of fact, however, the plaintiffs argue that the 'occupation' was both illegal and tortious. They are not alone in that point of view."
None of the allegations in the civil suit have been proven in court, and MacLeod did not rule on the substance of the lawsuit.
Convoy organizers Tamara Lich, Chris Barber, Pat King and Tom Marazzo are also among the defendants. Freedom Corporation, the not-for-profit established by protest organizers, is being defended by lawyer Keith Wilson of the Justice Centre for Constitutional Freedom, an Edmonton-based charity that has taken on several cases arguing against vaccine mandates.
The lawsuit was brought by Ottawa public servant Zexi Li and was later joined by Happy Goat Coffee Company, restaurant Union 613, and restaurant worker Geoffrey Devaney.
Lawyer Paul Champ intends to seek class certification to sue on behalf of all downtown residents, businesses and employees.
Champ also intends to seek certification of a defendant class that, if approved by the court, would make potentially liable all donors to the convoy, as well as truckers and other individuals who participated in the three-week protest against COVID-19 mandates and the federal government.
A hearing on certification isn't expected until the fall of 2023.

Refer also to: