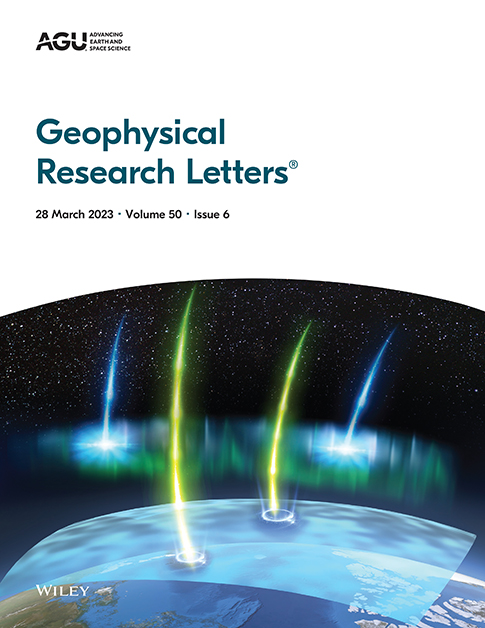 Disposal From In Situ Bitumen Recovery Induced the ML 5.6 Peace River Earthquake by Ryan Schultz, Jeong-Ung Woo, Karissa Pepin, William L. Ellsworth, Howard Zebkar, Paul Segall, Yu Jeffrey Gu, Sergey Samsonov, March 23, 2023, Geophysical Research Letters, Volume 50, Issue 6
Abstract
Earthquakes induced by human activities can impede the development of underground resources. Significant induced events (M5) have caused both economic and human losses. The recent ML 5.6 (MW 5.1) event near Peace River, Alberta occurs in a region of in situ bitumen recovery. We find that 3.4 cm of ground deformation was caused by reverse fault slip (∼29 cm), possibly related to Peace River Arch faulting. Events are located within the shallow basement, nearby to significant wastewater injection into Paleozoic strata. We find a statistical relationship between earthquakes and injection operations. These events were likely related to the in situ bitumen development: dominantly from wastewater disposal induced pore pressure increases, with smaller poroelastic contributions from bitumen recovery. The assessment of this earthquake as induced will likely have implications for future energy development, management, and regulation—including carbon capture and blue hydrogen.
Key Points
On 30 November 2022 one of Alberta's largest recorded events (ML 5.6, MW 5.1) occurred in a region of in situ bitumen recovery

A well oriented fault was reactivated with reverse slip (29 cm), causing up to 3.4 cm of ground deformation

The event was likely induced by pore pressure from disposal, with smaller poroelastic stress changes from bitumen production
Plain Language Summary
Earthquakes can be caused by underground fluid injection; cases of M5 induced events have caused damage and harm. One of the largest recorded earthquakes in Alberta (ML 5.6) occurred in a region of underground oil sand development. Here, ground shaking and deformation information are combined into an interpreted result: that ancient faults were reactivated with reverse slip. The fault slip is largely within the crystalline basement, with a small portion extending into basal sediments. Nearby injection operations dispose of petroleum-related wastewater in these basal sediments. This earthquake was likely triggered by the injection process: injection increases pore pressure, which diffuses laterally along permeable sediments, until encountering fractured rock, which channelizes flow into the crystalline basement—the increase of pore pressure within the fault continues until reaching a critical point for slip initiation. This event likely being induced will have important implications for future operations.
…
5 Conclusions
Contrary to previous assessments, we find that the ML 5.6 (MW 5.1) 30 November 2022 event was most likely induced—highlighting the importance of rigorous causation assessment. Our conclusion is based on a spatiotemporal assessment of earthquakes with nearby injection, evidence of nearby normal faults from the Peace River Arch, viable triggering mechanisms, and a contextual comparison against prior induced cases. We interpret that wastewater from in situ bitumen recovery disposed into basal Paleozoic sediments increased aquifer pore pressures, that diffused to pre-existing (normal) faults, channelizing downwards along the fault damage zone (or other pathways), increasing fault pressures until reaching the critical slip criteria. The fault reactivated in reverse due to the orientation and magnitudes of the current stress field. While pore pressure increases are the likely culprit for triggering these events, poroelastic contributions from in situ bitumen recovery may have also played a subtle role in promoting fault slip. Examination of two other Peace River sequences would suggest that they were similarly induced—with one potentially ongoing and undetected in the past. The results of this study will have implications for future industry development, such as CO2 storage and blue hydrogen.
Oilsands Projects Likely Triggered Mysterious Alberta Quakes: New Research, The regulator is silent on possible links, but study finds an obvious connection by Andrew Nikiforuk, March 23, 2023,TheTyee.ca
A Stanford study has confirmed the results of a Tyee investigation that identified a bitumen wastewater disposal well most likely triggered recent record earthquakes in Peace River country that rattled homes and shook Albertans as far away as Edmonton.
"Earthquakes of similar magnitude to the Peace River event could be damaging, even deadly, if they happened in more populated areas," said study lead author Ryan Schultz in a press release, who recently completed his PhD in geophysics at the Stanford Doerr School of Sustainability. "It is important that we understand the mechanics involved and how to avoid inducing more of these events."
"The Peace River earthquake caught our interest because it occurred in an unusual place," said co-author William Ellsworth, a research professor of geophysics and co-director of the Stanford Center for Induced and Triggered Seismicity. "Multiple lines of compelling evidence point to this quake as being manmade."
But the earthquakes didn't make much of an impression on the Alberta Energy Regulator, which first said the earthquakes were natural.
And the AER has refused to confirm or deny whether it was investigating two major heavy oil operations in Peace River as the source of the earthquakes.
The tremors, including the largest quake ever recorded in Alberta, all occurred near Baytex Energy Corp. Peace River operations and CNRL's Peace River heavy oil project about 40 kilometres from the town of Peace River. CNRL's operation was formally known as the Shell Carmon Creek Project.
Heavy oil projects, which inject pressurized steam in the ground over long periods of time to allow the oil to flow, can activate faults and cause small seismic events and even deform the landscape.
In addition to heavy oil wells, Baytex also operates an enhanced oil recovery water flooding operation that has injected 694,000 cubic metres of water mixed with polymers to push out heavy oil in the very same region shaken by the earthquakes.
Water injection from EOR operations have caused large earthquakes in both Snipe, Alberta, and Fort St. John, B.C.
Both Baytex and CNRL also continuously inject large volumes of wastewater from their operations deep into the ground — a known cause of large seismic activity.
According to the Stanford study Alberta bitumen steam plants have injected 100 million cubic metres of wastewater underground, about 40,000 Olympic swimming pools worth, since the 1980s.
The high volume of wastewater injected into the ground increased pressure on the fault, weakened it, and made it prone to slip.
The AER said little hydraulic fracturing takes place in the region but that was never the issue. Scientific and government reports have confirmed that the injection of fluids including steam, water or gas into the Earth's crust can create or reactivate fractures triggering earthquakes damaging to local infrastructure.
Since last November Natural Resources Canada has recorded 11 tremors greater than magnitude 4 (and one as high as 5.6) near the two heavy oil projects which operate on more than 2,600 square kilometres of land. The events rattled the residents of Peace River and thousands of Albertans felt the quakes.
Last week the Peace River region was hit by another swarm of three earthquakes ranging from magnitude 4.6 to 5. Many of the tremors were felt as far away as Edmonton.
Carmon Langer, a well-known local rancher who lives near the CNRL project, said the March quakes "shook the hell out of my home and cracked the cement floor. Pictures fell off the wall, too."
Langer, who has publicly battled air pollution from bitumen batteries and a pulp mill in the region for decades, said he's not surprised by the tremors.
"How can you continuously make big holes in the ground and not have something happen or connect to a fault," asked Langer who says he has suffered heart attacks and strokes as a result of bitumen air pollution.
Langer also claims heavy oil operations have affected the contour of the ground and caused subsidence in some areas. "The ground is tilting in some places."
Langer was not only the one who suspects bitumen steam or water flooding operations and their disposal wells may have triggered the quakes.
"Clearly there has been years of continuous injection of steam, millions of cubic metres, and that could have an impact on the geology," said Paul Belanger, a science advisor to the Keepers of the Athabasca, an environmental group.
"The probability of these facilities causing the earthquakes is very high," added Belanger, who has called for full public inquiry.
Gail Atkinson, a former professor at the University of Western Ontario and Canada Research Chair in Earthquake Hazards told The Tyee last year that industry fluid injection most likely triggered the November quakes because of their shallow depth.
But the Alberta Energy Regulator, which is funded by industry and has no public interest mandate, has stayed silent on the matter, and not answer repeated questions from The Tyee over the last three months.
When asked if CNRL's operations were the source of either the November earthquake cluster or recent March events, the AER avoided the question.
In an email to The Tyee a representative said that "it is aware of multiple seismic events that occurred on March 16 around 8:46 a.m. in the Peace River Region… the Alberta Geological Survey, a branch of the AER, is investigating to determine cause, as well as any possible connection to seismic events which occurred in the area in November 2022."
The AER also did not answer direct questions from The Tyee about the number of bitumen wells, deep disposal wells or hydraulic fracturing (fluid injection over short periods of time) in the region that might cause seismic activity.

Watch out Nikiforuk, AER's coming for your charter rights next!

"Within the parameters of the active investigation underway, the AER is committed to sharing updates and information as we are able to do so," it said. But the secretive agency has released no information about what those parameters may be.
Yet the earthquakes all took place near Reno, Alberta, where Baytex's Peace River operation is located. CNRL's Peace River thermal in situ lies just northeast of quake zone.
Alberta's steam plants in Peace River, Athabasca and Cold Lake produce 1.6 million barrels of oil a day by injecting pressurized steam into bitumen formations to melt the tar-like substance. A pump then extracts bitumen, water and gases from the same well. The province's water intensive steam projects use 4.8 billion litres of water a day.
Industry has been injecting steam into the Peace River formations and extracting bitumen for decades. Experts say it is possible the steam may have found fractures and reached much greater depths, triggering an earthquake.
Earth fractures have happened before at heavy oil operations. At another steam injection project in Cold Lake, CNRL over pressurized the formation in 2013 with damaging results.
Pressure from the steam cracked rock between different formations, allowing melted bitumen to find natural fractures and flow to the surface at five different locations, including under a lake.
In some places, the bitumen erupted through fissures in the ground as long as 159 metres. The AER eventually found that CNRL failed to properly account for geological faults and fractures in the region it was steaming.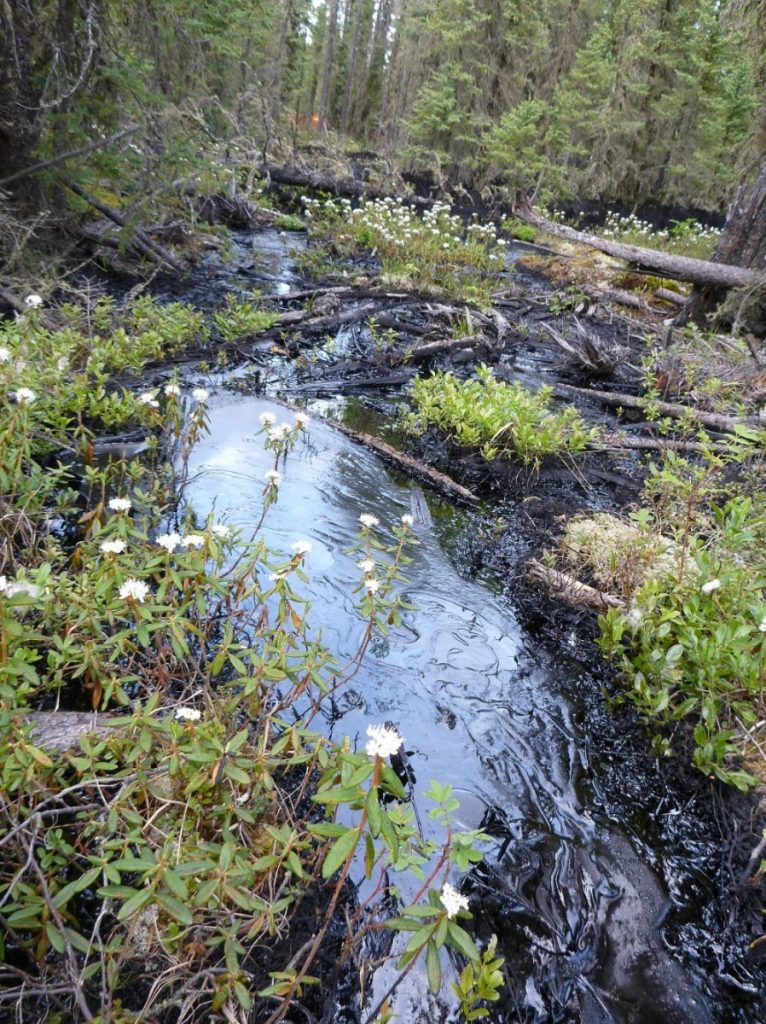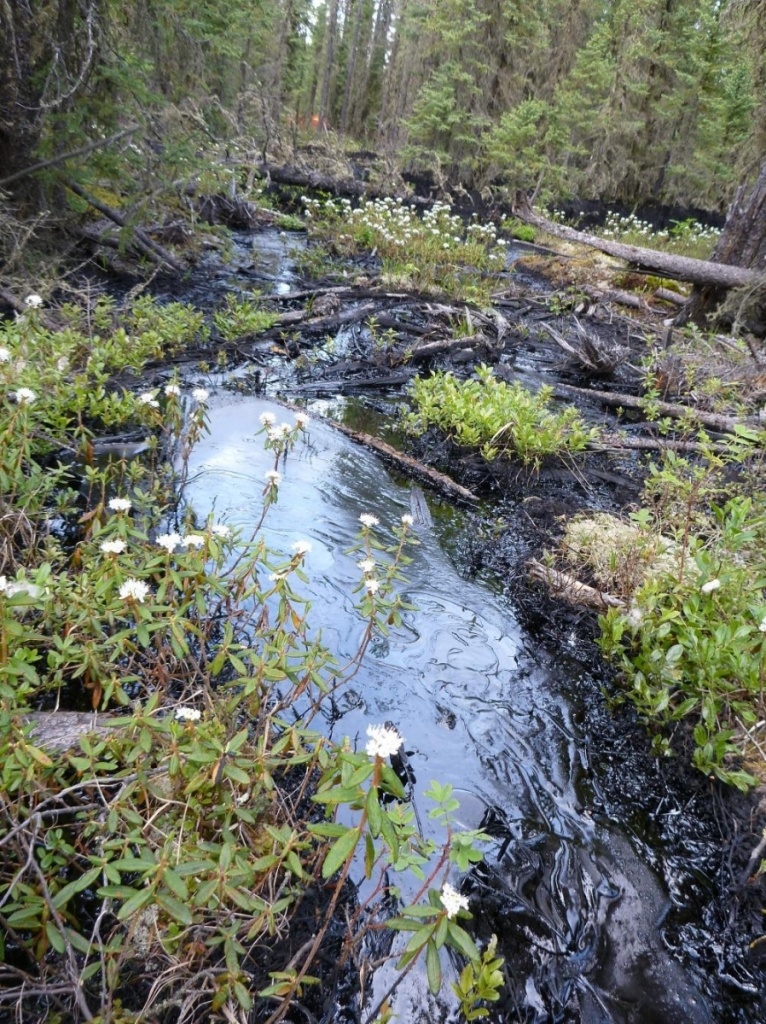 Think of the harms and contamination underground and into groundwater with pressurizing this toxic gunk to surface
CNRL reports aquifer is contaminated with BTEX 10 km from closest seepage site, How far from steam injection site?

According to a 2023 Wood Mackenzie research report that has been removed from the internet, the Peace River/Carmon Creek plant capacity was 12,500 barrels of bitumen a day, but production in 2021 fell to 2,700 barrels per day.
As a result CNRL has tried to optimize the facility and pads by altering the volume of steam injection.
Because the AER would not disclose what oil and gas activities were located near the earthquake's epicentre, The Tyee approached geological engineer Grant Ferguson at the University of Saskatchewan. Ferguson has written extensively about deep injection wells and studies the impact of oil and gas activity on deepwater systems.
In an email to The Tyee Ferguson confirmed that a large number of bitumen wells, including more than 80 steam injection wells, are located in the region shaken by the record tremors. Most of these steam injection wells are about 600 metres in depth. All belong either to Baytex or CNRL.
Shell, the previous owner of the Carmen project, operated an in-house microseismic program to detect seismic events that could signal failure of wellbore integrity or leaks of steam into other formations. Under Shell the project reported frequent microseismic activity.
Scientific studies have long noted that injecting steam at high pressures into the ground to melt bitumen can cause seismic activity as well as uplift and deform the ground to such a degree that the upwelling can be identified by satellite images.
Many seismic events occur between the periods of stress relaxation and stress activation after active steam injection in the formation. Pressure from high temperatures combined with ground deformation can also weaken wellbores causing failures which "may be detected as a larger magnitude seismic event close to the wellbore and above the injection zone," noted one 2015 paper.
Based on industry data Paul Belanger estimates the volume of steam/hot water injected into the ground at the CNRL heavy oil facility from 2020 to 2022 is 3.5 million cubic meters. It can take three barrels of steam to produce one barrel of bitumen.

Incredible waste of water and energy, loaded with ego and stupidity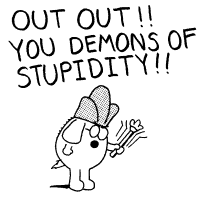 In addition to the injection wells CNRL also operates five major disposal wells for wastewater and saltwater within 20 kilometres of the location of the earthquake. These wells, which dispose of waste from the bitumen wells, are much deeper (greater than 2,000 metres) than the steam injection wells.
Scientists have confirmed that fluid injection at these depths has induced seismicity in Oklahoma, Colorado, Texas, Kansas, Alberta and B.C. Moreover, these disposal wells can continue to cause earthquakes long after the injection stops.
"I suspect it will be difficult to definitively prove this seismic event [is linked] to either the in situ project or the deeper disposal wells," Ferguson told The Tyee. "However, the physics clearly show these events are more likely as we inject fluids into the subsurface. This all seems to be a big experiment."
Recent studies by Stanford researchers found that the injection of massive volumes of wastewater into shallow wells turned the seismically quiet Permian basin in Texas into an area plagued by hundreds of earthquakes.
The scientific literature suggests there is no upper limit to the magnitude of industry-caused earthquakes, said Allan Chapman, a former senior geologist with BC's Oil and Gas Commission.
"The large events have a lower probability of occurring, but they are not zero probability," said Chapman. Given the size of recent earthquakes, "larger and more damaging earthquakes cannot be discounted," he said.
He has also called for a transparent and public investigation of the Peace River earthquakes.
The Tyee left voice and email messages with Baytex Energy Corp. and CRNL's investor relations for comment on the quakes. The companies did not respond.
Jason Markusoff@markusoff:
Oilsands activity most likely cause for the massive-for-Alberta earthquake last year, a Stanford/UofA study finds.
Provincial regulator insisted it was natural causes.
Dustin Meyer@DAMman21 Replying to @markusoff:
AER really lacking credibility these days

AER is industry's self regulator, like law societies are lawyers'/paralegals' self regulators. AER has never had any credibility as a regulator, or when it was ERCB or EUB (when it gets caught breaking the law, the Alberta gov't changes its name).
1982 Alberta: Sour gas and sickness; Smelly smelly run-around. Regulators/Health authorities, then and now, lie to the harmed, coddle the polluters. Alberta's Pollution Solution: Discredit the poisoned; call them crazy.
Nakoda Nation, Alberta: 1988, Engineer reported hundreds of drinking water wells contaminated with sour gas on Stoney Reserve west of Calgary. H2S is deadly, damages the brain even at low levels. AER blamed nature and if not nature, then bacteria. Same blame game polka after frac'ing contaminated drinking water wells with gas at Ponoka, Wetaskiwin, Spirit River, Rockyford, Rosebud, Redland, etc.
AER blamed nature for industry contaminating groundwater decades ago, as it also did, using nearly the identical wording, when Encana/Ovintiv illegally frac'd Rosebud's drinking water aquifers, contaminating them.

Emma Graney @EmmaLGraney March 23, 2023:
An earthquake that rocked the Peace River region in November – one of the largest recorded in Alberta – was likely caused by wastewater injection from oil sands operations, a new Stanford study has found
The Alberta Geological Survey (a branch of AER) attributed natural

Ya, like AER Chair Ex EnCana and Cenovus VP Gerry Protti's two steak lunches and the "regulator" avoiding looking at Encana's insanely shallow perf and frac data in Alberta to loudly claim in the media that nature contaminated the aquifers the company illegally frac'd. And, if nature didn't do it, harmed landowners did because of being dirty.

tectonic movement, but the lead author told me "multiple lines of evidence" aligned for researchers to conclude the earthquake was likely caused by injection of oil-sands wastewater underground #ableg #cdnpoli
Corinna Williams, reeve of Northern Sunrise County, says the AER needs to establish communication channels about seismic events and more monitoring of the region. "We don't want to be reactive, we want to be proactive."

As long as AER, industry's self regulator, continues to deregulate, lie, blame nature and or landowners for industry's crimes and or hide polluting industrial crimes in other ways, Alberta's oil, tar, gas 'n frac patch will never be proactive.

… #ableg #cdnpoli #cdnecon
Alberta quake in 2022 caused by pressure from oil sands wastewater being injected underground, Stanford study finds by Emma Graney, March 23, 2023, The Globe and Mail
One of the largest earthquakes recorded in Alberta was most likely caused by wastewater being injected underground by oil sands operators, according to new research from Stanford University.
The study examined a 5.6-magnitude earthquake that rumbled northwestern Alberta's Peace River region on Nov. 29, 2022. It is the first study to link seismicity in the area to human activity, and was released Thursday in Geophysical Research Letters, a biweekly peer-reviewed scientific publication issued by the American Geophysical Union.
Peace River is Alberta's smallest oil-sands region. Deposits there are deeper than around Fort McMurray, so instead of mining them, producers use in situ methods, whereby steam or solvents are injected into the ground to recover the bitumen.
Wastewater used in the process is then pumped back into the ground – and researchers concluded pressure from that water against a fault in the area was the most likely culprit in the November quake.
Study lead author Ryan Schultz, who recently completed his PhD in geophysics at Stanford's Doerr School of Sustainability, told The Globe and Mail that the earthquake highlights the need to ramp up effective monitoring in the region and do more to understand and mitigate risks of injecting wastewater underground.
"There's two extreme reactions, where either you do nothing – and then you can have big earthquakes that can be potentially damaging or fatal – or you just totally shut down industry," he said. "Somewhere in the middle is the balance between those risks that needs to be found."
One of the study's co-authors was William Ellsworth, a geophysics research professor and co-director of the Stanford Center for Induced and Triggered Seismicity.
A series of 14 seismic events shook the Peace region over 24 hours last November, the largest of which was at 5:55 p.m. on Nov. 29. It was felt as far as 500 kilometres away in Edmonton, according to media reports of the day.
Corinna Williams is the reeve of Northern Sunrise County, which encompasses the epicentre of the quake. She was sitting in her kitchen with her husband and daughter when it hit.
The ground rumbles from time to time in the area, but Ms. Williams said she had never felt anything as big as the November earthquake.
"It was almost as if you could feel a wave going through the door. All the pictures were shaking and the china in the cabinet was almost bouncing off the shelves. I don't think it lasted very long, but it really felt like it was never going to stop," she said in an interview. "It was very alarming."
Northern Sunrise has a response plan that includes earthquakes. Ms. Williams said council discussed emergency planning a couple of years ago but thought at the time the chances of a large quake were pretty slim.
"Now I think we're going to relook at that and have another discussion," she said.
The Alberta Geological Survey (AGS) – a branch of the provincial energy regulator – attributed the earthquakes in November to "natural tectonic activity." It based its finding on the fact there was no active hydraulic fracturing in the area and that data showed the seismic activity occurring six kilometres underground – far deeper than it would expect if the earthquake was induced by human activity.
It also pointed out there were no fluid disposal operations in the immediate vicinity, nor had there been changes in the rate of disposal over the past year.
But Dr. Schultz said when seismic activity is linked to industry, it can take years – even decades – before earthquakes start. For example, he said, it took about 20 years before earthquakes kicked off in a gas-producing region of the Netherlands.
"There's essentially this delay between what you do with the wells to what happens with the earthquakes themselves," he said.
More earthquakes shook the Peace region earlier this month, including a series of seismic rumbles on March 16 estimated between 4 and 5 in magnitude. The Alberta Energy Regulator said in an online update the AGS is investigating the cause and whether the quakes are connected to the ones in November.
Dr. Schultz said "multiple lines of evidence" aligned for researchers to conclude that the earthquake was likely caused by the injection of oil-sands wastewater underground – including timing, ruling out other possible sources for the movement, and the fact seismic events of the magnitude of the November quake and its aftershocks haven't hit the region before.
Ms. Williams, meanwhile, said Alberta's regulator needs to establish communication channels about seismic events and more monitoring of the region.
"We need to be told what they are doing," she said. "And if there are concerns, we need to know so that we can be proactive. We don't want to be reactive, we want to be proactive."
The Stanford study may also have implications for Alberta's push to embrace carbon capture and sequestration (CCS) to reduce greenhouse-gas emissions from its oil and gas sector.
The oil-sands industry in particular sees CCS as key in its goal of reducing greenhouse-gas emissions to net-zero by 2050. The Pathways Alliance, whose membership covers about 90 per cent of oil-sands production, is planning to build a pipeline to gather captured carbon from more than 20 oil-sands facilities and move it to an underground storage hub.
Dr. Schultz said the carbon dioxide could have a similar effect as the wastewater disposal in Peace River, which could have built up pressure underground and likely caused the earthquake.
"This exact same process can happen, just instead of water here, we have C02," he said.

And, the quakes won't stop:

3 mild earthquakes in Alberta's Peace River region felt as far away as Edmonton, Seismic activity reported Thursday within 50 kilometres of 5.1 magnitude earthquake reported last year by Luke Ettinger, CBC News, Mar 16, 2023
Three mild earthquakes Thursday morning in the Peace River region of northwestern Alberta were felt as far away as Edmonton.
Preliminary numbers from Earthquakes Canada say a quake with a magnitude of 4.5 was recorded southeast of the town of Peace River at 8:46 a.m. MT.
It was followed by a 4.6-magnitude quake at 8:50 a.m. and a third at 9:07 a.m. with a magnitude of 3.8, Earthquakes Canada said.
All three events were centred in an area 20 to 35 kilometres northeast of the hamlet of Reno. The hamlet is 45 kilometres southeast of Peace River.
The first earthquake occurred at a depth of one kilometre, while the second and third were five kilometres below the surface, Earthquakes Canada said.
Each was "lightly felt," the agency said. It said it had not received any reports of damage.
In November, a series of seismic events that included a magnitude 5.1 earthquake was reported within 50 kilometres of the activity on Thursday.
Andrew Schaeffer, a seismologist with Natural Resources Canada, said more research is required to determine the cause of the earthquakes.
"​​There's the potential that these could be continued delayed aftershock sequence from the November event. They could be separate events on their own," Schaeffer said.
In a statement, the Alberta Energy Regulator confirmed it is aware of the seismic activity.
"The Alberta Geological Survey (AGS), a branch of the AER, is investigating to determine cause, as well as any possible connection to seismic events which occurred in the area in November 2022, the AER said.
Corinna Williams, the reeve of Northern Sunrise County where the epicentre was located, said the recent seismic activity has sparked conversations about emergency planning.
"It's something that we're definitely having discussions [about] and it's top of mind, especially for our protected services," Williams said.
Northern Sunrise Protective Services shared earthquake safety tips Thursday.
Williams said she is concerned about the effect earthquakes could have on community infrastructure.
"It is something we could definitely bring forward in the light of how can it [earthquakes] be brought into planning. Is it something that we need to now start taking consideration of?"
'Dishes rattling'
Schaeffer said with the magnitude between 4 and 5, light to moderate shaking would be expected in the region.
Sharon Taylor was about 500 kilometres away in her Edmonton apartment building when she felt a few seconds of shaking.
"I looked across the room because I could hear dishes rattling in my china cabinet and it was moving a little bit," Taylor said.
"I wasn't concerned about it. But, you know, you're just kind of sitting there wondering, OK, is that going to get worse?"
Schaeffer expects there to be more seismic activity in the coming days.
"I would anticipate that the events will be smaller. That's how the standard aftershock relationship works," he said.

Perhaps true with natural quakes, not with frac/injection induced quakes, which can get bigger, even after volumes injected are reduced or stopped.

Seismic Events Southeast of Peace River

Super Pathetic Useless

Press Release by AER, March 16, 2023
The AER is aware of multiple seismic events that occurred around 8:46 AM in the Peace River Region. There are no reports of injuries or damage to property at this time. The Alberta Geological Survey (AGS), a branch of the AER, is investigating to determine cause, as well as any possible connection to seismic events which occurred in the area in November 2022.
These events are currently estimated to be between 4 and 5 in magnitude and aftershocks are to be expected. We will provide additional information as it becomes available.
Scientists at the AGS use up to 50 monitoring stations to measure and research seismic activity across Alberta. We use this information to form a picture of earthquake locations, magnitudes and discern the nature of these events. Due to the nature of seismic monitoring, any information should be considered preliminary until the investigation is complete.
What Caused Alberta's Record Quake? Check Drilling, Experts Say, Tuesday's 5.8 tremor occurred in an area where wastewater is injected underground, building pressure over time by Andrew Nikiforuk, 1 Dec 2022, TheTyee.ca
A cluster of tremors, including the largest recorded earthquake in Alberta's history, may have been due to oil and gas activity in the region.
On Tuesday evening Earthquakes Canada recorded a tremor registering a magnitude of 5.8 on the Richter scale that shook up a large portion of northwestern Alberta and B.C.
According to the agency the epicentre of the earthquake was about 45 kilometres southwest of the town of Peace River and "was preceded by two 5.2 earthquakes," and followed by another 14 tremors. According to the provincial energy regulator the events occurred at depths of about six kilometres, which is not consistent with other previous events triggered by oil and gas activity.
Aftershocks continue to shake the region.
Hundreds of citizens and workers as far away as Calgary, Edmonton, Dawson Creek and the Site C Dam felt the earthquake cluster. Other agencies such as the U.S. Geological Survey also reported shaking in the region.
Regulator won't confirm cause
The Alberta Energy Regulator has stated there is currently no evidence that the activity was induced by fracking but that "further analysis is needed." Fracking involves injecting sand, water or other fluids into underground rock seams in order to force loose oil or gas or to dispose of contaminated water used in the process.
Gail Atkinson, a specialist in seismic hazards who has studied industry-made quakes in Western Canada, noted that "the cause of this sequence is not yet established, but most events in this region are triggered by hydraulic fracturing, wastewater disposal, or some combination of the two."
The oil and gas industry operates oil wells in the region and there are numerous well pads near the epicentre of the quake. Around 50,000 of 700,000 oil and gas wells drilled in Alberta are used to dispose of waste or produced water.
The Alberta Energy Regulator did acknowledge wastewater disposal wells in the area. "While there are fluid disposal operations in the region, none are in the immediate vicinity of the seismic events, nor have there been changes in the rates of fluid disposal over the past year," the AER wrote in an email to The Tyee.
The regulator made no mention that fluid injection can unpredictably cause tremors tens of kilometres away from the triggering drill site. Or that earthquakes can occur kilometres below the injection site. Texas studies show that even shallow waste water disposal can cause deep earthquakes.
Water injection as a byproduct of drilling for oil and gas has generated tremors measuring 5.0 or higher in Oklahoma and other oil and gas regions such as British Columbia.
Earthquakes ranging from magnitudes of 5.0 to 5.9 are readily felt and can cause damage to buildings. Earthquakes 6.0 and up can damage even structures made to be earthquake proof.
In the 1980 and 1990s water injection to recover oil in the Eagle West field started a swarm of quakes around Fort St. John, B.C., which until then had been classified as a low seismic area.
The record breaking Alberta quakes follow a similar swarm of tremors caused by a fracking operation in northern B.C. just three weeks ago.
Expert calls for 'detailed investigation and review'
Allan Chapman, a former senior geologist with the BC Oil and Gas Commission, considers the 5.8 earthquake in Alberta a very significant event.
"If it occurred closer to infrastructure or population centres, you couldn't discount major damage or impacts on public safety. I believe an event of that magnitude should trigger a major, detailed investigation and review, involving specialists external to the [Alberta Energy Regulator] and industry-funded folks."
Chapman warned in a scientific paper last year that stress changes caused by fluid injection by either fracking or water disposal could trigger a magnitude 5.0 earthquake or greater in the region posing a hazard to the public. Atkinson and Chapman have both proposed no-frack zones to protect people and infrastructure.
When the shale gas industry injects fluids and sand at high pressure into deep and shallow wells to crack open oil and gas deposits trapped in dense rock formations, it creates a network of cracks that can also connect to water zones, other industry well sites and faults.
The reactivation of these faults can then trigger earthquakes, sometimes days after the fracture treatment, scientists say. Injecting underground byproduct wastewater can similarly destabilize a geological formation.
For more than a decade the intense application of the two technologies has created quakes that have damaged infrastructure in fracking zones and even killed citizens in China.
As documented by the U.S. Geological Survey, Alberta's oil and gas industry has been rattling the province with tremors for decades, caused either by fluid injection or fluid extraction. Both processes can change pressure in geological formations and cause them to slip and fracture.
In 1970 a deep well injection site likely triggered a 5.1 earthquake in an oil field near Snipe Lake, also in Peace River country. This site is about 100 kilometres from the current swarm of quakes.
In the Cold Lake area of Alberta, heavy oil melted by steam injection began to induce hundreds of small tremors with magnitudes around 2.0 back in the 1980s.
Sour gas extraction from the Strachan field near Rocky Mountain House has been responsible for clusters of earthquakes in that region for decades.
And since the advent of high pressure hydraulic fracturing nearly 15 years ago, the technique has been tied to seismic clusters and events — some with magnitudes over 4.0 — in the Peace Region, southern Alberta, Red Deer and Fox Creek, Alberta. Some of the events and clusters exceeded magnitudes over 4.0 and changed seismic patterns in the province.
Tremors caused by saltwater disposal can persist for a year and a half after the activity has been suspended.
The Tyee is still waiting for answers from the Alberta Energy Regulator on the following questions:
Are there any locations of hydraulic fracturing within a 10-kilometre radius of the earthquake epicentre in the last six months?
If so, what are the location co-ordinates and dates?
Are there any fluid disposal wells or water injection wells within 10-kilometre radius of the earthquake epicentre that have had disposal or injection in the past six months?
If so, what are the location co-ordinates and dates?
5.8 magnitude earthquake in Alberta made even Thor, the god of thunder, shake! by CBC News, Nov 29, 2022

Supposed to be an audio clip there, but it's gone.

Refer also to:
2021: Peace Region NEBC Canada, New Study: Cumulative frac development and earthquakes: Warning by Allan Chapman: Bigger frac quakes coming, may kill and destroy; Pathetic 100% industry funded and controlled OGC enabling the horrific frac harms like AER, as usual.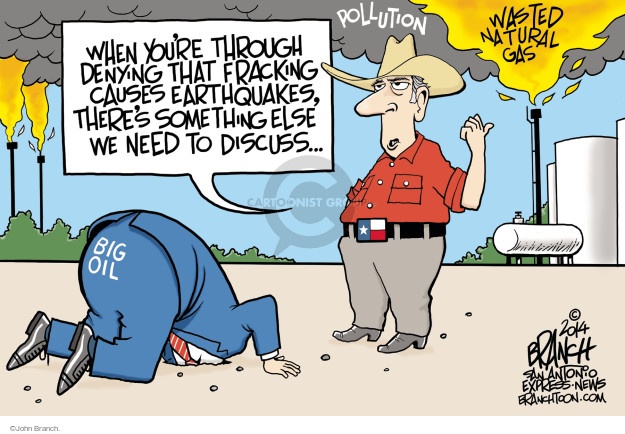 2021: Alberta Cover-up Capital: Frac'ing near 5.0M earthquake 31km WNW of Rocky Mountain House; AER reported nothing about that or waste injection, just said industry didn't do it.
2021: Diary of a frac'd resident in NEBC. Damn It Premier Horgan, find some humanity! Ban Frac'ing! For the Love of Water, Community and People, not just Fake Jobs for Multinational Polluters.
2021: When will the frac'ing insanity stop? Worrying Rystad Energy frac quake analysis.
2019: "Newly revealed" steam injection disaster, this one by Chevron in California. About 800,000 gallons (~3 million liters) oil & water seeped into stream bed, off and on since May. CNRL seemed unable to stop their steam injection caused seep in Alberta, will Chevron be able to stop this one?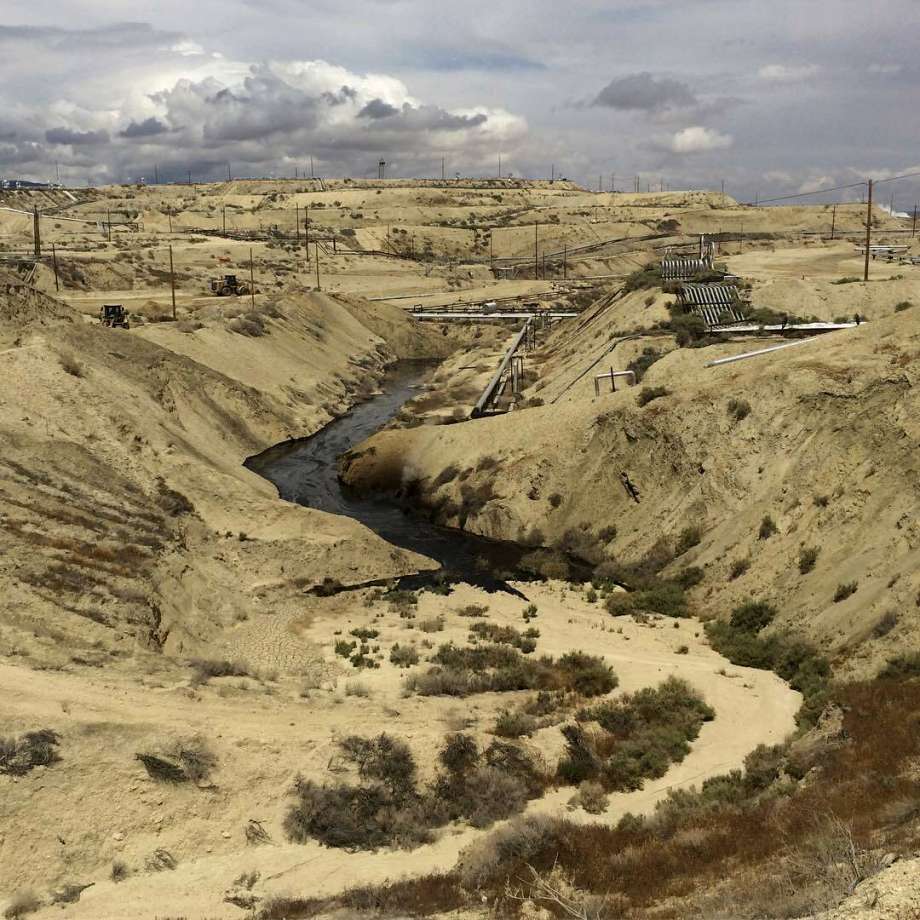 2017: Fox Creek, Alberta Frac Quakes start up again; New Study by Standford Scientists: Small earthquakes at frac sites may be early indicators of bigger quakes to come; Surprising Finding: Arkansas earthquakes mostly caused by hydraulic fracturing, only some by wastewater injection, None caused by trucks
2016: New news or old? Frac'ing, not waste injection, causing earthquakes in Western Canada. Diana Daunheimer calls out U of Calgary's David Eaton: "So why are you getting the details on this issue so very wrong Mr. Eaton?"
2016: Court hearing today: CNRL to pay $500,000 for breaking the law ($425,000 to be given to U of C, how's that for Synergy Alberta control?). Encana gets fined nothing for breaking the law frac'ing Rosebud's drinking water aquifers; regulators get fined nothing for fraudulently covering up for Encana
2016: "I'm actually outraged." With Alberta Court's blessings, Energy giant CNRL derails full public inquiry into foreign workers' deaths
2016: AER Investigation Report (yes another one): CNRL's Primrose fracking flow to surface mess and groundwater contamination "caused by excessive steam volumes, along with open conduits such as well bores, natural fractures and faults, and hydraulically induced fractures."
2016: Ernst vs AER Supreme Court of Canada hearing followed by 4.8M quake in AER's Immoral Blanket Approval Frac Experiment Gone Wild, felt in St. Albert, 280km away
2014: More on CNRL high pressure steam injection at Primrose and the Alberta Energy Regulator caving to its funder instead of regulating
2014: Satellite data sound alarm on safety of high pressure injection; data shows significant ground deformation (subsidence and uplift) in area of CNRL leak, 10 times faster than lower-pressure injection
2014: Where's the regulator? CNRL releases into formation another 7000 gallons of Crude Bitumen at Primrose, Cold lake, does not yet know how to repair the problem, or past releases