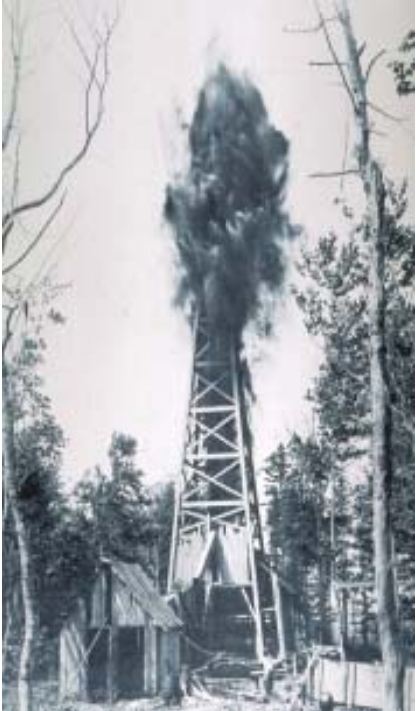 1940: Frac'ing Stoney Creek New Brunswick with nitroglycerin in Oil and Natural Gas in New Brunswick: Historical and Current Industry-related Activities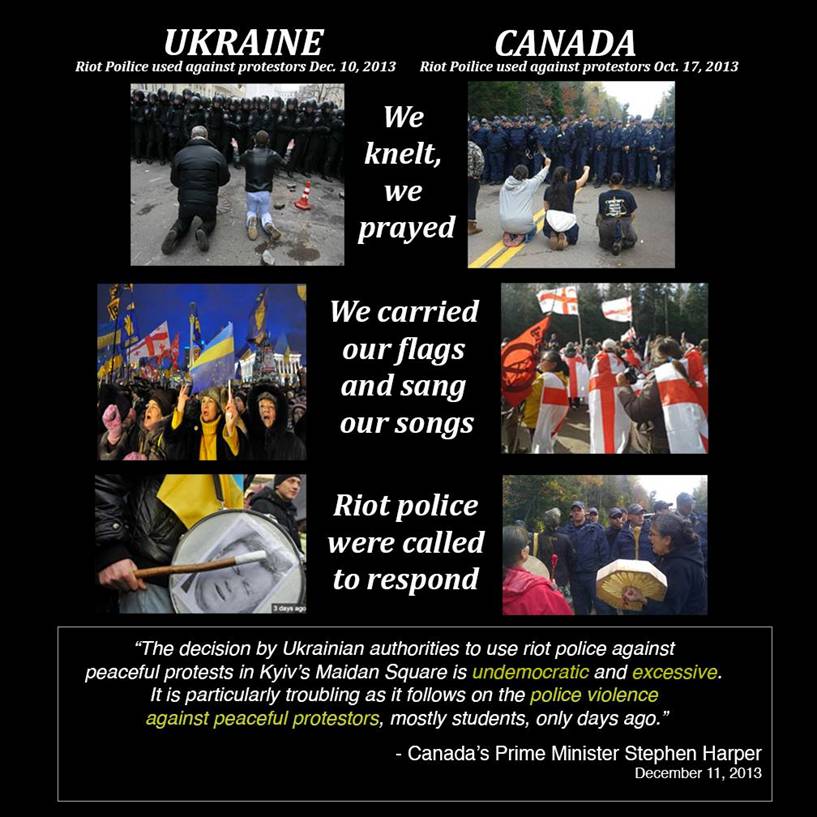 2013: Brief review of threats to Canada's groundwater from the oil and gas industry's methane migration and hydraulic fracturing

Includes historic contamination of ground water in New Brunswick, by frac'ers, that still has not been cleaned up or repaired. Of course not. Frac'ers never fix what they ruin or promise never to ruin. They (and their political and judicial enablers) instead lie and keep secrets, a lot. The only protection families and communities have from the inevitable frac harms, is to keep frac'ing out.

Higgs's revival of fracking ideas attacked by opposition, Indigenous leaders, Indigenous groups say they were not consulted about shale gas by Mia Urquhart, CBC News, Oct 27, 2022
Opposition leaders say it's unlikely that government had any meaningful consultations with Indigenous groups before announcing in Tuesday's throne speech that it would put shale gas development back on the table.
Liberal Leader Susan Holt said the government doesn't have a "track record" of consultations with Indigenous groups and she doesn't believe they've changed their ways.
"There doesn't exist a productive relationship between this government and this premier and Indigenous communities in New Brunswick, and there's no track record of consultation or engagement," Holt said Thursday in response to comments made in the throne speech.
"And so, considering this came out of the blue in a throne speech, I do not believe Indigenous communities were consulted."
In Tuesday's speech, the government said it would discuss shale gas development with Indigenous people and other stakeholders.
Premier Blaine Higgs then offered few ideas on how he would overcome the fierce opposition to shale gas development the province saw in 2013.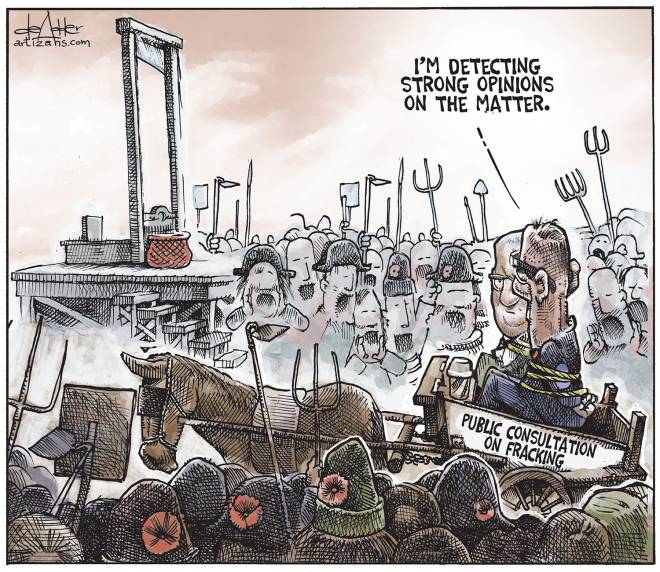 He said with the war in Ukraine, high energy prices and more focus on climate change, things have changed since then.
Green Party Leader David Coon also doesn't think government has spoken to Indigenous communities about fracking.
"Even if they have, what the premier seems intent on is simply being able to say, 'I've had a robust consultation with First Nations,' and then do what he wants."
"The power all rests in the premier's hands about what's going to happen. There's no independent mediation process."
Opposition Leader Rob McKee said the government's history on the issue would also suggest there was no consultation. He said the same thing happened in 2019, when the government approved a regulation to exempt the Sussex area from a provincewide moratorium on shale gas development.
Several Indigenous leaders condemned the decision at the time, saying it happened without any consultation.
Indigenous leaders responded in a joint statement Thursday, effectively ending the debate over whether they had been consulted — they were not.
It's "the same old song and dance from the Higgs government," said Chief Allan Polchies of Sitansisk First Nation.
"As he has throughout his tenure as the leader of this province, Premier Higgs continues to undermine the Wabanaki peoples as the rights holders of the land that his government is situated on."
The statement makes clear that Wolastoqey and Mi'kmaq are "vehemently opposed" to fracking and have been for more than a decade.
"The only fracking going on in New Brunswick is in the premier's head," said Polchies.
The statement makes it clear the groups were not consulted before the throne speech.
"The only plans we've heard about fracking from the provincial government have been through the media. No one from government has come to speak with us about their plans around fracking," said Chief George Ginnish of Natoaganeg. "We have told the Premier that when it comes to consultation, early engagement on a project is a good first step. We all know what can happen when a lack of conultation takes place, especially around fracking."
"This government has not demonstrated a willingness to work with Indigenous rights holders as equal partners in a treaty relationship," said Chief Ross Perley of Negotquk.
"If the Higgs government is eager to work with Indigenous people, we have a long list of files we are ready to make good progress on," said Perley.
Kopit Lodge was founded by those who fought against fracking in Kent County.
"The Province has not engaged in any conversations with us to date about re-opening fracking across unceded Mi'kmaq territory," said Kenneth Francis, a spokesperson for Kopit Lodge.
"Meaningful consultation requires early engagement on a government-to-government basis. The Province's unilateral announcement of its intent to lift the fracking moratorium despite our Nations' longstanding concerns is disrespectful and fails to meet this standard," Francis said in the joint statement.
Addressing the housing crisis
Holt also reacted the government's plan to address the province's housing crisis, including creating new incentives for developers to build more housing.
After the speech, which was delivered in the legislature by Lt.-Gov. Brenda Murphy, Higgs told reporters the province could step in to guarantee loans for first-time home buyers in parts of the province where there's a shortage of housing and prices are high, but he didn't offer any specifics.
Not did he make mention of extending the rent cap.
While she's pleased the government is addressing the issue, Holt said she's concerned about the timing.
"There is an urgency to this that concerns me. The work to develop a whole strategy is work that you should do with care, but we have people who are being pushed out of their homes today because of renovations," she said.
McKee and Holt talk to reporters at the legislature on Thursday. (Ed Hunter/CBC )
She said renters are also concerned that their rents will increase in January when the rent cap expires.
"And so there's some questions we need to answer with urgency. While they look at the comprehensive nature of a housing strategy that I think is in the best interest of New Brunswick, I fear that it's not going to move as quickly as renters and New Brunswickers need it to."
She said landlords are also worried about having to "pull units off of the market if they can't find ways to manage their property tax bills."
"So there's a lot of work that needs to be done. We need comprehensive property tax reform. We need to strengthen our protections for tenants and commit to them that the rent cap that exists in every other province in Canada will continue here."

Refer also to:
2011: Scientist in New Brunswick to tell frac story
"If they cannot get EnCana to heed the regulations and the laws in place to protect ground water in Alberta, you're not going to have a chance of getting the companies to do that here," Ernst said.
2011: David Alward, New Brunswick Premier, At Heart Of Fracking Controversy
"The benefits seem to be vague and the risks seem to be huge,"
2011:  Hydraulic fracturing would destroy Nova Scotia
Jessica Ernst, a 54-year-old oil patch consultant, alleges that EnCana broke multiple provincial laws and regulations and contaminated a shallow aquifer with natural gas and toxic industry-related chemicals.
… "Nova Scotia's fishing, agriculture and tourism industries would not mix well with the influx of oil and gas companies that would occur if fracturing was permitted," Ernst said in an interview from her home in Rosebud, Alta.
She said hydraulic fracturing has contaminated wells in Rosebud and other central Alberta communities and has no place in Nova Scotia.
"Even in Alberta, where we have the geographic vastness to support the industry and the process, there have been so many problems," she said. "There are so many wonderful little rural communities in Nova Scotia. It's inconceivable that government or regulators would allow fracturing to occur there."
The Nova Scotia government has just released the final scope and technical comments for its technical and policy review of hydraulic fracturing, commonly known as fracking.
Fracking is a process of blasting fluid or gas underground to break up rock to force out natural gas. No fracking is presently underway in Nova Scotia.
But fears of fracking have been abundant in the Lake Ainslie area of Cape Breton, where PetroWorth Resources Inc. of Toronto has applied to the province to drill a 1,200-metre well on a 155,000-hectare property just west of the lake. The company indicated recently that unfounded fracking fears have muddled the permitting process on the project.
Nova Scotia's fracking review is supposed to be completed by early next year. The province said Friday that the focus of its review has been expanded, based on input from Nova Scotians and the review committee.
Ernst said all Nova Scotians should pay close attention to the province's review of fracking and make sure it carefully considers not just the immediate issues related to the technology and environment but also the entire range of socio-economic issues involved. 
"Nova Scotia does not want to be a little Alberta," she said. "Consider the social and development problems occurring in a place like Fort McMurray as a result of the oil and gas industries.
"Hydraulic fracturing would destroy Nova Scotia."
2012: New Brunswick College of Family Physicians seek frac moratorium
2012: Nova Scotia accepting radioactive frac waste from New Brunswick
2012: New Brunswick Chief Medical Officer of Health Dr. Cleary speaks out on shale gas report after government says it will be kept confidential
2012: The New Brunswick government must address the "very serious concerns" that people have over fracing
2012: Potential health risks cited in New Brunswick Chief Medical Officer of Health report on shale gas industry
2012: How Fracking Could Ruin New Brunswick
2012: Stoney Creek residents accept gas in water
….NDP leader Dominic Cardy called for a moratorium on drilling in the Stoney Creek area near Moncton. He said a lab found well water that was contaminated with methane, diesel and barium, and that it was unsafe for drinking. …
Joe Steeves said "pretty near everybody" in Stoney Creek has had some kind of issue with their water quality. The cattle farmer has lived in Stoney Creek for 40 years. "Well, there's oil and gas in all the water here except the springs. There's a few springs that don't have oil and water in it. But everyone around here has a problem with gas and oil in their water," Steeves said. Steeves said drilling has been in this community for about 100 years, so people just deal with it. …
The NDP has said that the Stoney Creek family whose water shows high methane levels doesn't want to talk publicly about it. The Department of Environment told CBC News it would look into the water issue.

I expect they did not, as usual with "regulators" of oil and gas in Caveman Canada.

2012: Cardy calls for moratorium on Stoney Creek drilling
Recent lab tests by RPC of Fredericton found well water that was contaminated with methane, diesel and barium, according to Cardy, making it unsafe for drinking.
"This report contradicts the claims made by the government of New Brunswick that there have been no incidents connected to the oil and gas industry in recent decades,"
2012: Anti Fracking Message given to Legislators, 400 Citizens from various parts of the province brave cold to show concerns about government policy on shale gas, New Brunswick to weigh in on shale gas development
2013: Shale gas is a boon for New Brunswick, Environment Minister Peter Kent says
2013: New Brunswick campaign rally derailed by shale gas protestors
2013: Port Elgin New Brunswick bans fracking within village limits to protect its clean water supply
2013: Dr. Eilish Cleary, New Brunswick Chief Medical Officer of Health, uncomfortable with shale gas blueprint, Health officer surprised policy document doesn't include health as a key objective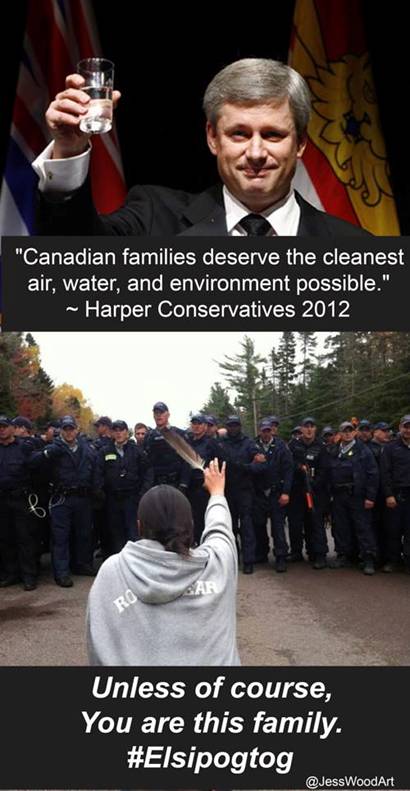 2013: 200 RCMP? Steve Harper's? Heavily armed snipers descend on Mi'kmaq-led camp, unarmed children and Elders on site, Rexton, New Brunswick, Canada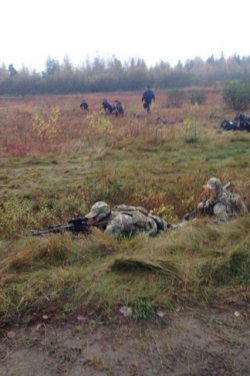 2013: Judge rejects Elsipogtog injunction application to stop SWN seismic testing for shale gas in New Brunswick

In my view and experience, Canadian judges are frac enablers and lie and piss on the law to help law-violating frac'ers keep frac'ing, polluting and breaking the law.

2013: Is there enforcement of New Brunswick's "toughest in the world" frac regulations? One month later, aquifer still broken due to SWN's seismic testing. Energy Minister Craig Leonard blames protesters
2014: Louis LaPierre stripped of Order of Canada, Former head appointed to New Brunswick Energy Institute that promotes fracing misrepresented his academic credentials

What do frackers and their enablers do best?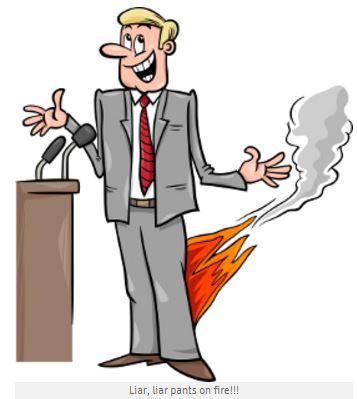 2014: MUST READ: Dr. Maurice Dusseault, Public Advisor on Council Canadian Academies Frac Panel, Nova Scotia Frac Panel, New Brunswick Energy Institute (that promotes fracing) Filed Frac Patent in 2011; Frac Patent Issued in 2013
2014: New Brunswick: Craig Leonard defends shale gas advisory board appointment, Maurice Dusseault holds patents on fracking, raising questions of potential bias
2014: Calgary's Windsor Energy files $105 Million lawsuit against New Brunswick government and former Natural Resources Minister Bruce Northrup for lost future profits
2014: New Brunswick: Five conditions will need to be met before government lifts moratorium on all forms of fracking
…
Those conditions include:
A "social licence" be established through consultations to lift the moratorium;

Clear and credible information on the impacts on air, health and water so a regulatory regime can be developed;

A plan to mitigate impacts on public infrastructure and address issues such as waste water disposal is established;

A process is in place to fulfill the province's obligation to consult with First Nations;

A "proper royalty structure" is established to ensure benefits are maximized for New Brunswickers.
2015: Did Harper and the oil and gas industry order RCMP/CSIS/Snipers to attack innocent mothers and grandmothers, and set aflame stripped police cars in New Brunswick to discredit all Canadians concerned about frac harms and lay a red carpet for Harper's Bill C-51?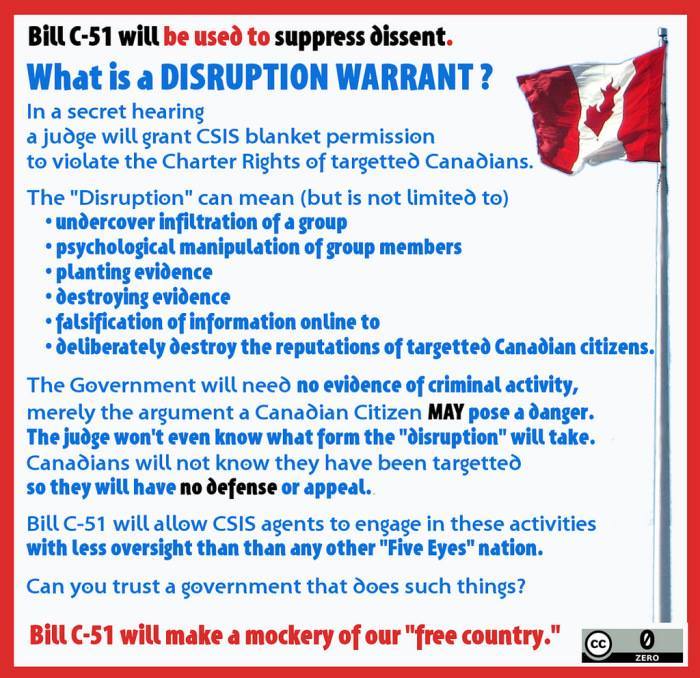 2015: New Brunswick voted today to prohibit fracking
2015: Fracing Rerun in New Brunswick Government. Why? Did Jason Kenny and Senior Alberta Government Advisor, frac patent holder Dr. Maurice Dusseault complain that citizens aren't brainwashed yet like they are in Alberta?
2015: Exclusive by Miles Howe: Military missed opportunity for peaceful end to 2013 New Brunswick fracking protests, Internal documents show repeated Warrior Society requests for negotiating assistance denied
2015: Frack Firing Fraud? New Brunswick's Chief Medical Officer, Dr. Eilish Cleary, fired by provincial Liberal government to clear way for lifting frac moratorium
2016: Industry lobby groups urge New Brunswick to lift frac moratorium. What for? To contaminate drinking water, divide and conquer communities, poison land, families and air while companies frac and go bankrupt and then demand that citizens finance their bad gambling debts?
2016: Oil & gas industry angry and impatient to frac New Brunswick; How impatient and angry would industry be if they were the plaintiff in the Ernst vs Encana lawsuit, then in its ninth year?
2016: New Brunswick extends fracking ban indefinitely & The Environmental Advisory Committee, established by PEI govt to create new Water Act, recommends banning fracking
2016: Corridor Resources pushing fracking on New Brunswick; Says will address some (not all?) conditions that must be met before gov't lifts frac ban

I highly doubt any frac'er will even one concern. They'll just do the usual, and lie and threaten.

2016: Hypocritical New Brunswick Paving the Way for Fracking to Resume? Will prohibit dumping frack waste in municipal systems and prohibit importing frack waste. Will it be legal to inject it putting communities at risk of being destroyed by earthquakes? And will it be legal to export frack waste?
2019: New Brunswick PC Govt: Let the frac betrayals begin
2020: Terrorism by Royal Canadian Mounted Police (RCMP) against Land & Water Protectors in 2013 in New Brunswick, in 2020 in BC, and at Ernst's home in Alberta in 2009. "The people who filed the complaint in 2013 have yet to see the report…a seven-year delay in justice is unacceptable." Ridiculous delays, including by our courts, are common in No Rule of Law Caveman Canada.
2020: The anatomy of a protest: Marie-Hélène Eddie, Moncton sociologist, researches New Brunswick frac protests for thesis at University of Ottawa