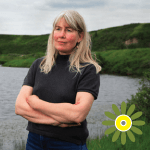 I highly recommend this short clip, best in full screen:
Message from the Governor General on the occasion of International Women's Day March 8, 2023
Today, as we mark International Women's Day, we celebrate the contributions of women and girls. We have made so many advancements in representation, and so many women are shaping and changing our world for the better. But we must also recognize the ongoing and unnecessary challenges still faced by women and girls. The reality is that women—particularly those in leadership positions, high‑profile women, Indigenous women and girls, women from ethnic minorities, and 2SLGBTQI+ individuals—are threatened every day online and on social media, and in their daily lives as well.
They are subjected to targeted misinformation campaigns and different levels of scrutiny than men in the same positions. Their substantive professional contributions are more likely to be undervalued. Countless reports have confirmed that women not only face more online abuse than their male counterparts, but that the severity of these interactions are markedly worse. And this is not limited to Canada.
Around the world, we are seeing more and more stories of women who have indicated that their public service is coming at the cost of their mental health, which also affects physical health. But we are also seeing women who are speaking up. Who are saying enough is enough.
Many detractors will say that women should just learn to have a thicker skin, to take a joke. If they can't take it, stay out of the line of fire. …
***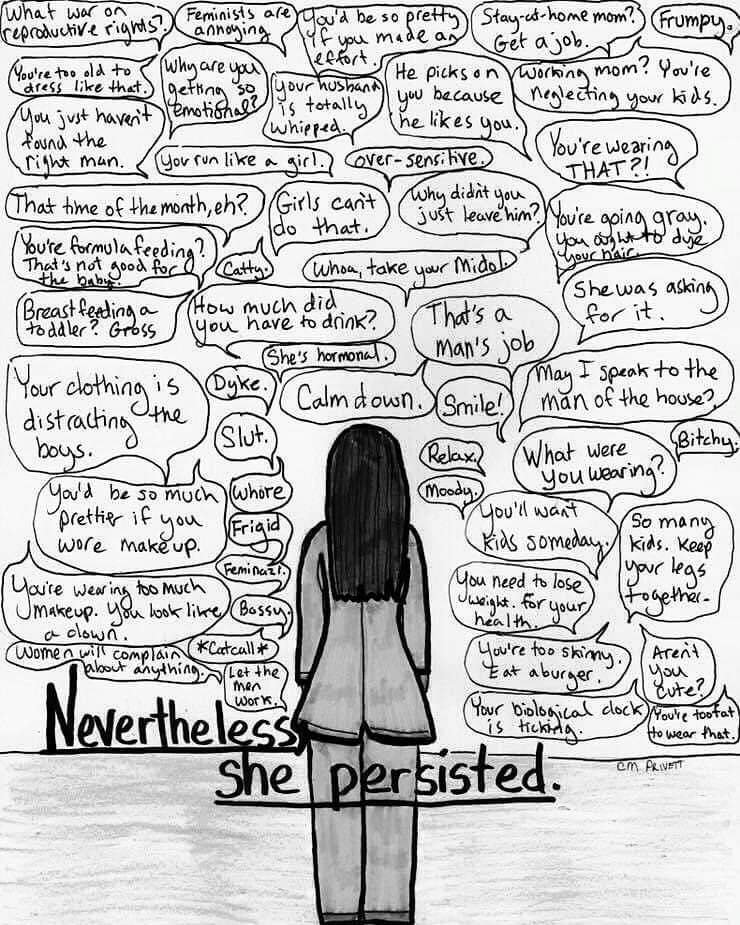 ***
Jody Vance@jodyvance March 9, 2023:
An almost 7 year battle against online harassment culminates with a guilty plea from the perpetrator in 24 hours. #endonlineharassment. Backstory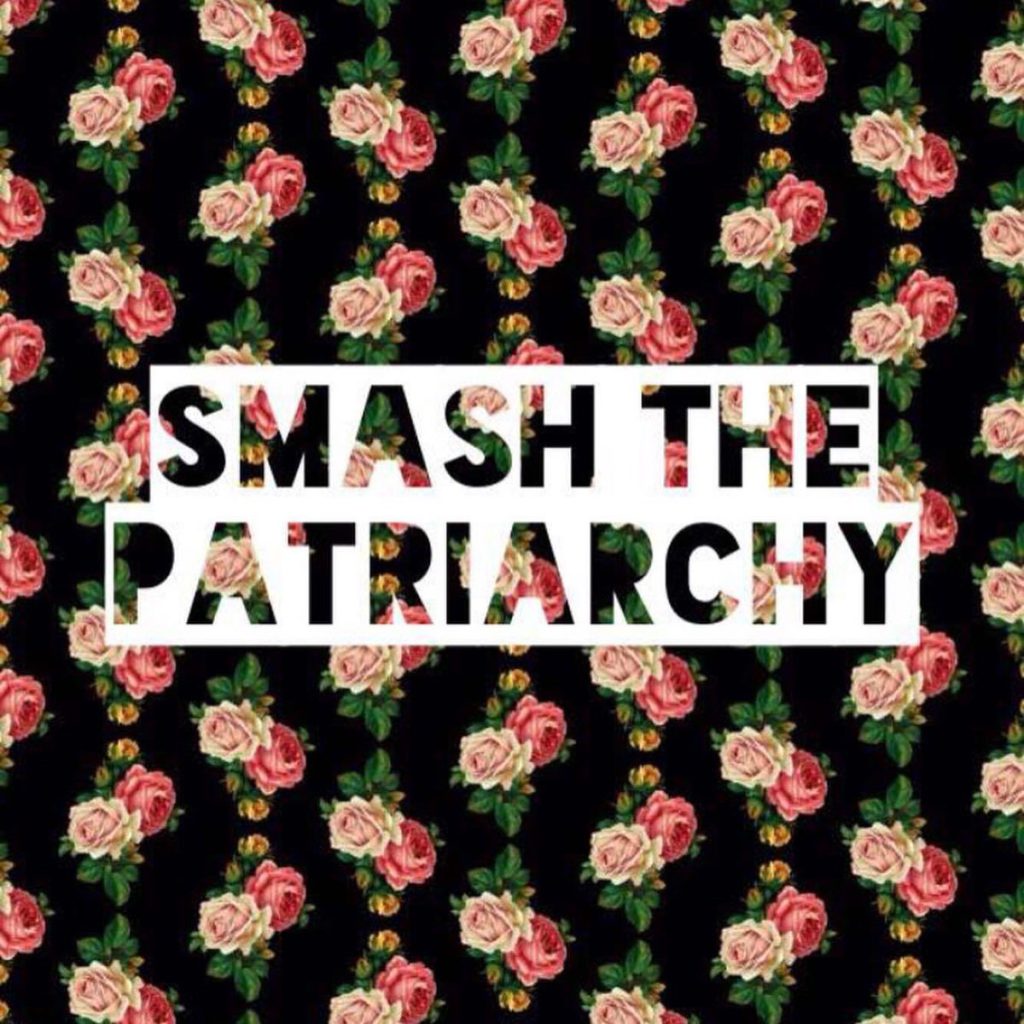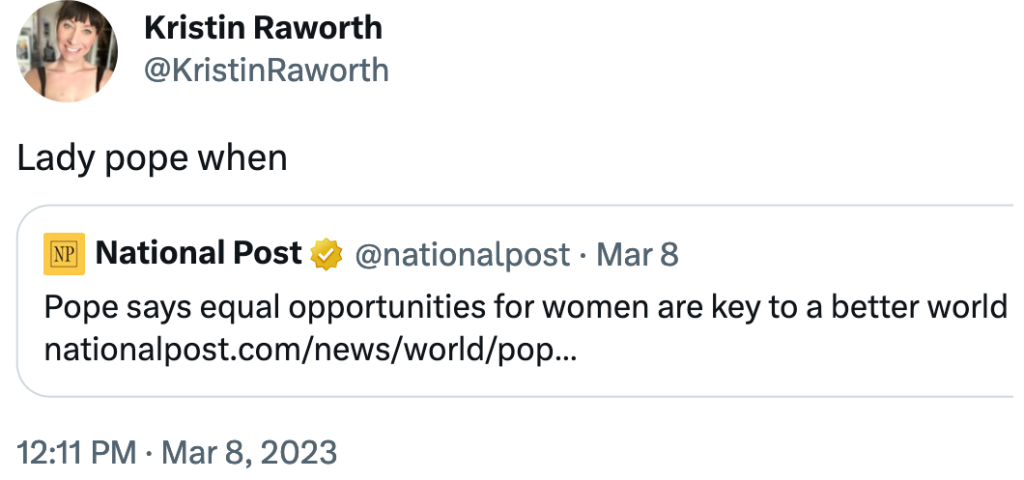 Kristin Raworth@KristinRaworth March 8, 2023:
Lady pope when
National Post@nationalpost Mar 8:
Pope says equal opportunities for women are key to a better world

True, but, the catholic raping religion will make sure that equal opportunities for women never happen. It's a violent misogynistic racist religion, like most corporate religions. The pope spews empty words to con the masses into overlooking the church's vile actions against women and kids so that parishioners keep attending and filling donation plates.

https://nationalpost.com/news/world/pope-international-womens-day
Auntie Ali@Quea_Ali Mar 8 Replying to @nationalpost:
I dont disagree cant wait see the next woman pope…
***
Angela Chaisson@angelawya Mar 8:
Every time a man calls himself a feminist, I ask what organizations benefit form his advantageous wage gap salary.
This #IWD2023, I humbly suggest that the men On Here give a big chunk of man money to @schliferclinic
***
Peter McInnis@PeterSMcInnis March 8, 2023:
For IWD, an anti-feminist Harper appointee: Canadian Judicial Council investigating complaint against Supreme Court Justice Russell Brown

J Brown was on the supreme court for the Ernst vs AER hearing and used my case to damage Canada's Charter (at the time, 7/9 of the top judges were Harper appointees; Harper hates the Charter). J Brown had political connections to the Wildrose Party (a group of largely hate-feeding misogynistic white privileged Alberta bigots) and even more vile, publicly endorsed the racist rage-feeding divisive misogynistic bigoted fascist Justice Centre for [Con] Freedoms (fights for extreme con rights while stomping on the rest of us and spies on judges to try to win its anti-public health, anti rule of law way). The Centre's leader, lawyer John Carpay, whom J Brown publicly praised before being put on the top court (after his appointment, said praise was abruptly removed – I expect because of how bad it looks for a top judge to praise an NGO that promotes and rewards misogyny, hatred, abuse, law violations, racism, etc), has been charged with obstruction of justice and intimidation of a judge. The Centre organized financing and represents law-violating truckers that invaded Ottawa and other cities, of whom some abhorrently and proudly violently abused health care workers and kids for protecting themselves from SARS CoV2. Typical Canadian secret "justice" – no authority will tell us why J Brown has been put on paid leave and is under investigation.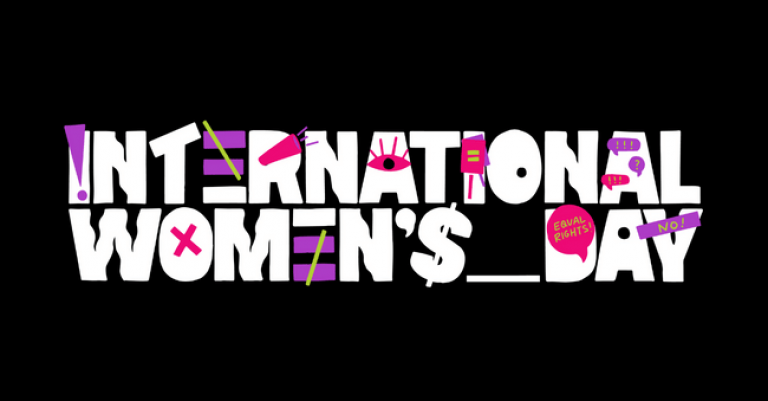 Here's why we're saying no to #EmbraceEquity this International Women's Day by Australian International Women's Development Agency, March 7, 2023
Confused about what the theme for this year's International Women's Day (IWD) is actually about? Hear from Alice Ridge, IWDA's Senior Research, Policy & Advocacy Advisor on why we won't be #EmbracingEquity this year and what IWD is truly about.
---
International Women's Day – a time for big corporations to bake cupcakes, take selfies, and post platitudes about equality, right?
You'd be forgiven for thinking so, based on a scan of social media in the days leading up to the 8th of March every year.
So it might surprise you to learn that the roots of IWD actually lie in the socialist labour movement. March 8th marks the day in 1909 when 15,000 women factory workers in New York took to the streets to demand better pay, shorter hours and the right to vote.
The day was officially turned into an international observation by the United Nations in the '70s, with a theme linked to the Commission on the Status of Women, the annual UN conference dedicated to advancing international agreements on women's rights and gender equality.
This year, the UN's theme is digital innovation and technology for gender equality. It highlights the 'digital divide', meaning that as technology develops, it often replicates existing patterns of inequality. Think unequal access to technology between men, women and other marginalised groups.
Think the use of technology to facilitate harassment and violence, all the way through to the way that AI learns to replicate racism and sexism.
So why, then, are our social media feeds full of photos of people giving themselves a hug?
The culprit is "internationalwomensday.com", a website run by a private company and backed by corporate sponsors which declares its own business-friendly theme and associated hashtag. This year? #EmbraceEquity.
I can see why big companies might not be comfortable with the UN's theme of human rights in the digital world, when 45% of all cloud-based services in the world are owned by Amazon, and four of the six most used social media platforms are owned by Meta/Facebook, companies which do not exactly have a reputation for acting in the best interests of their staff or users.
The website claims that "No one government, NGO, charity, corporation, academic institution, women's network, or media hub is solely responsible for IWD" and that "Feminism's eclectic and inclusive nature means that all efforts advancing women's equality are welcome and valid, and should be respected. This is what it means to be truly 'inclusive.'"
I beg to disagree.
Inclusion does not mean giving airtime to companies who want to celebrate their women employees while paying them less than their colleagues. It does not mean holding a breakfast to give awards to a few select women at the top – invariably white, wealthy women who uphold the same systems that shut others out.
In fact, I would argue that women don't need to be "included" into our capitalist, neoliberal economic system. We need to transform it.
We can do this through anti-capitalist feminism, which interrogates the way that capitalism is built on exploiting the labour of the many to concentrate wealth in the hands of the few, and seek to dismantle these systems of power.
We can build feminist futures based on collective care and wellbeing, racial justice and First Nations values. This includes the digital realm, where we can work to hold companies accountable to feminist principles for the internet based on access, safety, consent and movement building.
At a moment in time where one in every three countries is either making no progress at all or moving in the wrong direction when it comes to gender equality

Canada has been moving in the wrong direction for years. Steve Harper took women way back into the cave and put lots of misogyny and racism on the bench (as if we needed more of that). One of the first things he did when he got voted into power was decimate women's protections and programs across the country. Jordan Peterson is flaming misogyny for his personal gain and to feed his ego and thirst for power, and enrage his klan of ignorant, foaming at the mouth incels (I'd like to know who is paying him for this, and how much).
I've been horrified by the rising misogyny and fascism in Canada, with our police and elected officials doing nothing effective to uphold the law when men threaten the bodies and lives of women, notably journalists, teachers, serving, cleaning and health care workers and even our GG (just for doing their jobs). The violent Fucker Truckers made the hatred and abuses much more rampant and heinous. One example:
I am confident that had I been a man, my ex lawyers Murray Klippenstein and Cory Wanless would not have lied to me, stabbed me in the back and quit, violating the rules of their self regulator. Had I been a man, I am sure J Rosalie Abella would not have denigrated me in her ruling in Ernst vs AER; I am sure the supreme court would have ruled differently and would not have published Abella's lies/smears about me. Had I been a man, I am sure none of the courts would have pissed on the Charter in their rulings on my case against AER. I also believe, had I been a man, the AER, self regulator of Encana/Ovintiv, would not have violated my charter rights, judging me guilty of being a terrorist without a hearing, without any evidence, without a trial and without giving me any chance to defend myself. Had I been a man, AER bully lawyer Rick McKee would never have been so nasty to me, trying to threaten me silent. Had I been a man, the hoards of angry Encana lease money loving men would never have dared "drop" in on me, threatening me and my little dogs, ordering me to drop my lawsuit, to shut up, to stop speaking publicly, to stop speaking to media (only men are allowed to do that, they told me. FFS). And on and on and on.
I imagine some men will privately (or to their misogynistic buds) call me a fool for writing this, that I am wrong, that it's not as bad as this. They do not know how bad it is because they do not want to see how they have massive privilege compared to women, notably Indigenous, coloured, etc.

International Women's Day should be a time to resist, reimagine and rebuild. Step up and stand with feminist movements across the world and take collective action to address the issues that are at the root of persisting global gender disparity.
Only then can we move beyond International Women's Day as a time for empty platitudes, towards a future grounded in rights and true equality for all.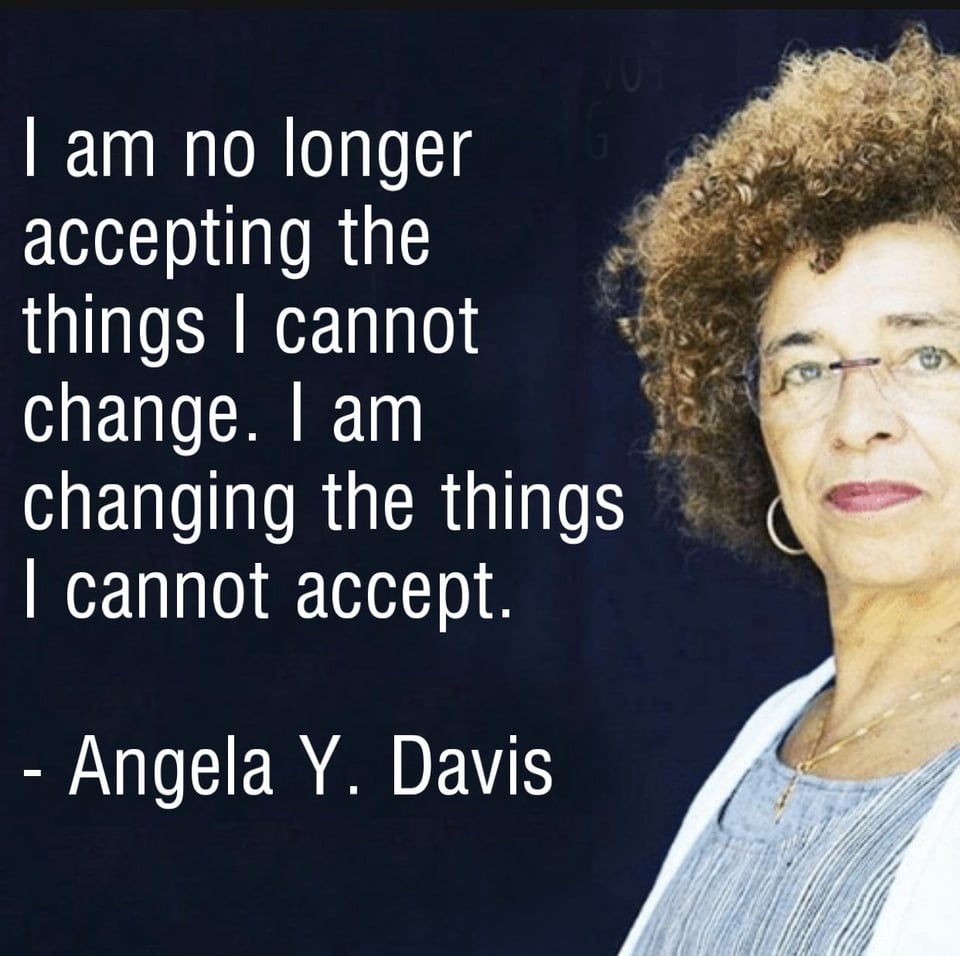 Anita Szigeti@pouchbaby:
To my #lawtwitter women colleagues who will not stop pushing the envelope to make life more bearable for women in a profession still largely dominated by white men.

Refer also to:
"It's the judges!" enabling rape and murder of women. No kidding. In Canada too.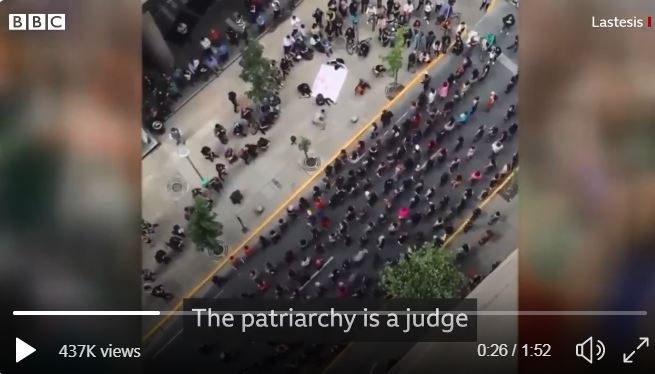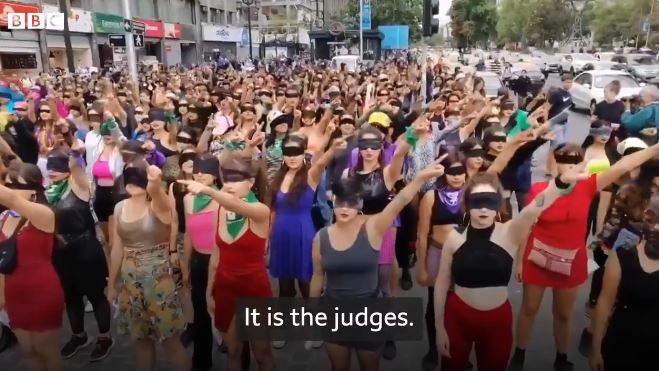 Victim blaming and shaming must stop. So many rapists and pedophiles; too many judges enabling them. 'Un Violador en Tu Camino, The rapist is you!' Why a Chilean protest chant is being sung around the world
"When judges don't know the meaning of rape, there is little hope of justice" never mind that some (one is too many) are racist misogynistic bigoted troglodytes in society's "Upside Down of Patriarchy."
Humanity on a roll – backwards: 91% of men, 86% of women hold at least one bias against women in relation to politics, economics, education, violence or reproductive rights. Almost one third of men and women think it's OK for a man to beat his wife. How many think it's OK for men to rape & murder women? Too many judges do.
Misogynistic Justice. Rapist after rapist set free by Canadian judges. Think those judges will let you seek justice if your water is frac'd by Encana, covered-up by authorities with AER violating your Charter rights trying to terrify you into submissive silence, enabled by Supreme Court of Canada?
Enabling sexual predators? Enabling Canadian judges revictimizing sexual assault victims? Enabling Canada's demented abusive legal system? Threatening sexual assault victims to keep silent? Galling, throw-women-back-into-the-cave statements to Criminal Lawyers' Association by Canada's Chief Justice Beverley McLachlin
Dear Nova Scotia: "Boys will be boys." Call it by its name. White Male Terrorism. Misogynistic Violence. Femicides run rampant in rural Canada; Misogyny seethes in our politicians, the judges they appoint, our police, regulators, academia, the legal industry, oil & gas industry …
"Unf*ck the system." Alberta's Neanderthal "Justice" system assaults sexual assault victims. "The judge in this troubling case was none other than former Deputy Justice Minister Ray Bodnarek, a PC loyalist appointed as a judge by former PC Justice Minister Jonathan Denis who himself resigned under troubling allegations of domestic violence." Commenter: "So who exactly is the crown protecting by blocking the publication of the victim's name?" Another commenter: "My guess…..the 'system'. It stinks and it's all because of the judges & lawyers."