Two Children Dead After Water Truck Overturns on Sedan in Harrison County by WBOY-TV, March 9, 2013
Two children were dead on scene, according to Clarksburg Police Chief Marshall Goff.  Their ages are unknown at this time.  The two drivers involved in the crash were taken to the United Hospital Center with non-life-threatening injuries.  A male was driving the water truck, a female, also the mother of the children, was operating the sedan. … Emergency crews are on the scene of an accident at the intersection of Route 50 and West Pike Street in Clarksburg.
A water truck was seen laying on top of a four-door sedan.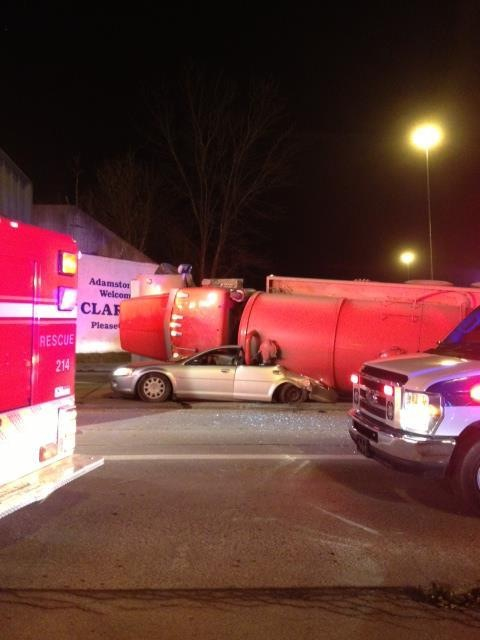 Two children killed in U.S 19 collision by The Exponent Telegram, March 9, 2013 "It's just a gut-wrenching scene down here," Goff said. "Anytime you have children, it really takes its toll on you."