Solicitor jailed for 12 years after private prosecution for fraud by Catherine Baksi, 1 December 2022, The Law Society Gazette
A solicitor who pleaded guilty to a £10.3 million fraud has been jailed for 12 years, following a private prosecution brought by a property developer after the police and Crown Prosecution Service took no action.
Stephen Jones, 63, senior partner at London firm Jirehouse Partners, pleaded guilty at Southwark Crown Court to two counts of fraud by abuse of his position of trust as a solicitor in relation to money intended to be used by his clients to buy a Scottish castle.
Sentencing Jones at Southwark Crown Court this week, Judge Martin Griffith said he had acted with 'rank dishonesty' and caused immense damage. The judge said that Jones's conduct was 'obviously prosecutable' and crying out for a prosecution that the police and CPS had left for the private prosecutor to conduct.
In 2019, in civil proceedings in the High Court to trace and recover the stolen money, Jones was jailed for 14 months for contempt of court for breaching undertakings to disclose its whereabouts.
At the time, Mr Justice Zacaroli directed that the case papers be sent to the CPS. But, after 18 months of failure to act by the police and the CPS, US property development company Discovery Land instructed Steven Kay KC and Max Hardy of 9BR Chambers under the bar direct access scheme, to take a private prosecution on its behalf.
The events date back to April 2018, when Discovery Land instructed Jones to oversee the purchase of Taymouth Castle, near Kenmore, Perthshire. Queen Victoria and Prince Albert spent time at the neo-Gothic building during their honeymoon in 1840.
The court heard that Jones diverted the purchase monies sent to him and, when completion was due to take in December 2018, used stalling tactics to falsely claim that there were compliance and money laundering issues with the funds. Jones advised Discovery Land that if it transferred fresh funds he could complete the purchase, causing the clients to pay for the castle twice.
He invented compliance issues as a reason why Discovery Land's money could not be returned, even making a suspicious activity report to the National Crime Agency to block its access to the reality that the money had vanished.
The court was told that Jones never returned the money and has never revealed to whom it was diverted.
In 2019, the Solicitors Regulation Authority closed down Jirehouse Partners and in December 2020 referred Jones to the Solicitors Disciplinary Tribunal. Jones's case has yet to be dealt with and he remains on the roll.

Just wow how dirty lawyer self-regulators are. What a scam. No wonder my lawyers Murray Klippenstein and Cory Wanless betrayed me and my case after draining my savings of $400,000.00. They know they can do as they please. Seems betrayal is the Lawyer Way. No wonder the LSO, Ontario lawyer self-regulator, grants known convicted pedophiles licence to practice law.

Kay told the Gazette: 'It is very surprising that the police and CPS would ignore a direction from a High Court judge and displays a complete lack of respect of the judicial system.' It was also 'surprising' that Jones remains on the roll. 
He added: 'We received no cooperation whatsoever from the SRA. They even caused us to pay their costs in relation to a witness we discovered at a late stage that we were bound to investigate as part of our duties as the private prosecutor.'
Edward Levey KC, a barrister at Fountain Court who acted for Discovery Land in the 2019 civil proceedings, said: 'The [CPS's] decision not to prosecute would seem indefensible in light of the guilty plea and the 12-year sentence.' He added: 'Mr Jones would have walked away scot-free if Discovery Land had not had the resources and determination to bring a private prosecution.'

Refer also to:
McLean's Cover: "Lawyers are Rats" A top legal scholar and ex-Bay Street partner exposes the corruption of his profession. "Self-regulation is regarded with quasi-religious fervour."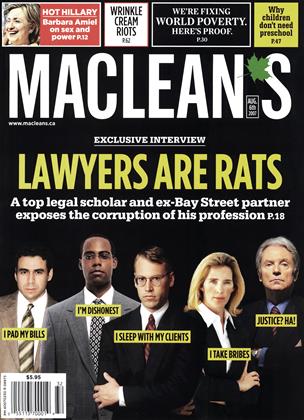 Panama Papers scandal: Ex BC lawyer Fred Sharp charged by SEC & FBI. Law schools teach how to break the rules well. Is that why so many politicians are lawyers? And guess what judges are hatched from.

Murray Klippenstein reportedly chased rich white COVID-denying law-violating Adam Skelly after abruptly quitting me and my public interest lawsuit. Are lawyers allowed to dump paying clients to chase others while lying and harming cases of clients dumped? Appears lawyers believe they are above the law, like oil, gas and frac companies.
Why wasn't Nova Scotia legal profession's most infamous sexual predator and Premier, Gerald Regan, disbarred? Simple: 1) He was a white man in Caveman Canada; 2) He was a lawyer in Caveman Canada; 3) He was in a position of power in Caveman Canada; 4) "Justice" is not available for raped women (or the environment) in Caveman Canada, just expensive lawyers.
"If it looks like a rat and smells like a rat…." No wonder it's nearly impossible to find a law firm willing to sue Encana for its crimes. Bennet Jones law firm (serves Encana) with note to Gwyn Mogan gives $70,000 (largest single donation any law firm had ever given to a political party) to Alliance Party of Canada after getting $400,000 "windfall" defending Stockwell Day: A fundraiser, a Lawsuit and a Questionable Contribution
Life is about perspective. You might think you're a lion…but….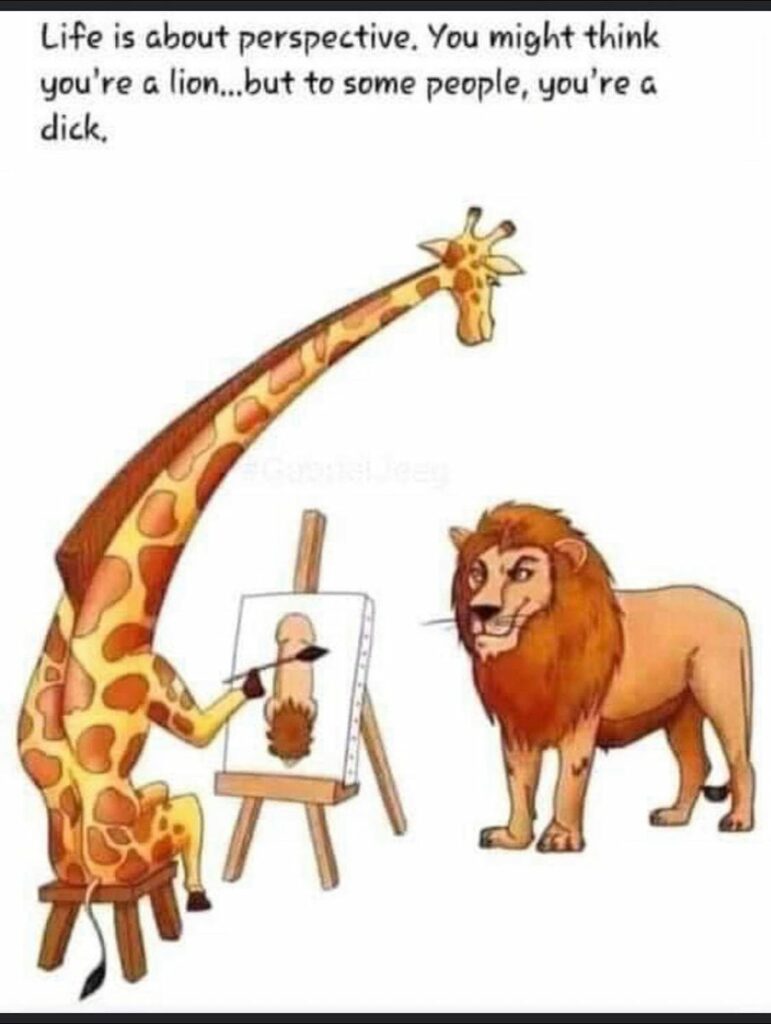 etc.
etc.
etc