Scottish Parliament votes to ban fracking Press Release by Friends of the Earth Scotland, June 1, 2016
Friends of the Earth Scotland has welcomed the Scottish Parliament's vote to ban fracking on the grounds that it is incompatible with Scotland's climate targets this afternoon.
Head of Campaigns, Mary Church said:
"It's great that the Scottish Parliament has voted to ban fracking and sent this clear message to the Government to get on and do it. It is also clear from today's vote that there is a growing consensus that stopping climate change means we have to say no to new fossil fuels like fracked gas.
"The many SNP MSPs who stood on an anti-fracking platform in the Holyrood election are clearly feeling the pressure on this important issue.
"We look forward to greater urgency from the Scottish Government in ending the uncertainty for communities faced with unconventional fossil fuel extraction across Scotland."
Labour, Green and Lib Dem members voted for an amended motion to ban fracking and other forms of unconventional fossil fuels, while SNP members abstained and Conservatives voted against. The motion is non-binding on the Scottish Government, which has put a moratorium on shale gas, coalbed methane and underground coal gasification. [Emphasis added]
Scots demand permanent ban on fracking by Lindsay McIntosh, June 2 2016, The Times [Subscription required for complete article]
An outright ban on fracking was backed by the Scottish parliament yesterday. Scottish Labour's call was passed by MSPs after SNP members abstained.
The vote was in defiance of Nicola Sturgeon's temporary prohibition on the technology. It now piles pressure on the first minister to make her ban permanent.
Labour sought to use the environment debate to expose SNP divisions on fracking and exploit their reduced ranks to force the nationalists to vote with the Conservatives to keep fracking on the table. [Emphasis added]
Scottish parliament votes narrowly in favour of ban on fracking, Vote does not create binding policy but is significant defeat for SNP so soon into new parliamentary term by Libby Brooks, June 1, 2016, The Guardian
The Scottish parliament has voted narrowly in favour of a ban on fracking, after Scottish National party MSPs abstained following a debate that gave a strong indication of the changed nature of the new Holyrood chamber.
Scottish Labour had tabled an amendment in support of a full ban as part of an environment debate headed by the new cabinet secretary, Roseanna Cunningham.
The SNP announced a moratorium on fracking in Scotland last January, but has stopped short of an outright ban to allow for further consultation and a public health impact assessment. [Why waste taxpayer money when hundreds of peer-reviewed papers have already been published, most showing significant risks and or harms?]
After SNP members abstained, the motion was passed on Wednesday by 32 votes to 29, with Scottish Greens and Liberal Democrats joining Labour to defeat the Conservatives.
Scottish Labour's environment spokesperson, Claudia Beamish, who tabled the amendment, immediately called on the SNP government to clarify its position after the vote, which does not create binding policy, but represents a significant defeat for the SNP so soon into this new parliamentary term.
Beamish said: "The SNP government must now clarify whether or not they will respect the will of parliament and introduce an outright ban on fracking. It would be outrageous for this important vote to be ignored.
"There is no doubt about the science – to meet our climate change goals and protect our environment we need to develop low carbon sources of energy, not another fossil fuel. Labour's position is clear: no ifs, no buts, no fracking."
The SNP energy minister, Paul Wheelhouse, insisted the government remained "deeply sceptical" about fracking and that there would be no fracking in Scotland unless there was clear evidence that it would cause no harm. [With so much clear evidence of harm already published previously, and the thousands of documented cases, including lawsuits, of contamination and harm, what's the Scottish holdup?]
He said a full public consultation was being carried out.
A number of Scottish Conservatives spoke in favour of fracking, including the newly elected Maurice Golden, who argued that a "leftwing cabal" of Labour, Greens and Lib Dems was ignoring scientific evidence and the potential of the process to boost jobs and the economy.
Andy Wightman, Land Reform spokesperson for the Scottish Greens and MSP for Lothian, also put forward a successful amendment calling for calling for "radical and ongoing reform to democratise land".
Commenting after the vote, Wightman said: "With the notable exception of the Tories, there is clearly an appetite for radical land reform in this session of parliament and tonight's vote puts the pressure on government to deliver on that expectation.
"Activists within the SNP agitating for bolder action on land reform should question their party's decision in the chamber today." [Emphasis added]
[Refer also to:
Frac fraud for Scotland? Is University of Edinburgh's new test to check for shallow groundwater contamination from unconventional gas development, ie fracking, a set-up to blame nature when industry's biogenic gases migrate into Scottish water wells?
IGas company defies Welsh Government: "they have no power to stop fracking!"
2015: Wales Assembly Votes 37 to 16 to Oppose Fracing; Scottish Government Imposes Frac Moratorium Over Health and Environmental Impacts
2015: Scotland widens fracking moratorium
2016: One Year Anniversary for Scotland's Frac Moratorium: Case against fracking 'stronger now than ever'
2015: Frac Trickery & Loopholes in Scotland: Thousands joined hands in stand against test drilling announced by govt one day after govt announced moratorium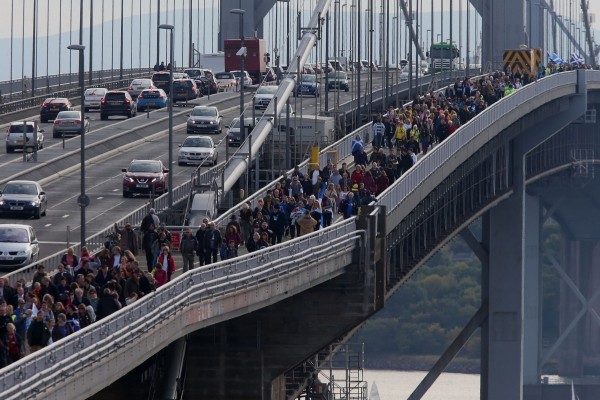 2013: Scottish Environment Protection Agency (Sepa) probing methane leakage at Dart Energy coal-bed methane wells
2013: Fracking Coalbed Methane in Scotland: Dart 'desperate' to revive Airth plan
2013: Dart Energy slashes costs amid CSG [CBM] changes
2013: Expert visits Holyrood Scotland to highlight risks of 'fracking'
2013: Revealed: secret Scots fracking plans by Australian energy company Dart
2012: Fracking poised for green light in Scotand, Lucrative tax breaks to spur boom in shale gas in UK, 'Fracking' exploration could affect 60 per cent of UK, despite safety fears