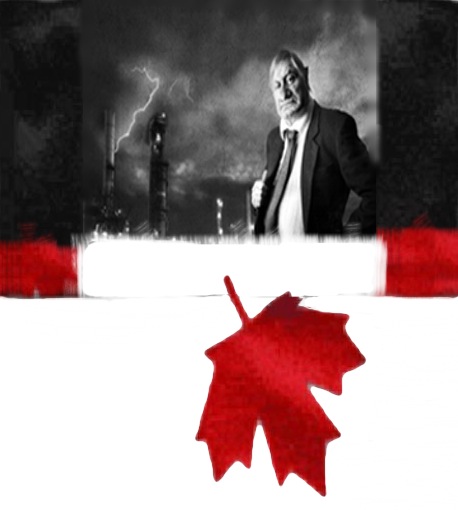 Environment minister urges confidence in Energy East process after NEB revelations by The Canadian Press, August 9, 2016, Calgary Herald
Environment Minister Catherine McKenna urged Canadians on Tuesday to have confidence in the evaluation process of large-scale energy projects like Energy East. [!!!!!!!!!!!!!!!!]
McKenna declined to comment directly on new revelations surrounding the National Energy Board, the body responsible for conducting consultations on TransCanada's proposed pipeline project.
The National Observer revealed last week that the NEB's chairman and two of its commissioners met with ex-Quebec premier Jean Charest in January 2015 while he was acting as a consultant to TransCanada. The NEB, which initially denied the meeting had taken place, apologized to the online news site and called it an honest mistake. [!!!!!!!!!]
NEB spokesman Craig Loewen said there was no ill intent behind its initial denial. [Lie? Are liars believable? Are liars trustworthy? Would you trust a lying regulator with your drinking water?]
The federal regulator had asked to meet with Quebec representatives from a wide range of groups: municipal associations, chambers of commerce, mayors and a former premier.
The exercise was in an effort to learn how to engage with the province, said Marc-Andre Plouffe, a NEB director at its Montreal office.
Plouffe said the board wasn't aware of any ties Charest had with any particular company.
With the board's credibility under fire, McKenna told a news conference in Halifax that Canadians must have faith in the system.  [How stupid does Canada's Minister of Bitumen and Frac Pollution think Canadians are?]
"We must have confidence in our system, we must have confidence in our institutions, and we must ensure we have decisions that are independent," [Why? The system is corrupt, vile, harmful, unforgivable, and toxic, notably with Mr. Cover-up Enabler Peter Watson as Chair of the NEB] McKenna said, adding the Liberal government is committed to reviewing the environmental assessment process rigorously. [By ordering Canadians to trust lying regulators and allow themselves and their loved ones to be put at risk by a devastatingly abusive, polluting and lying industry?]
A spokesman for Charest at McCarthy Tetrault law offices where he works was unavailable for comment Tuesday.
NEB hearings began Monday in New Brunswick with promoters of the Energy East project reassuring the public about the safety of the 4,500-kilometre pipeline that would see crude oil transported from Alberta to Eastern Canada.
Hearings move to Montreal from Aug. 29 to Sept. 2 and to Quebec City from Oct. 3 to 7.
The board must submit its report by March 2018 after which the federal cabinet will have the final say on the project. [Emphasis added]
***
WHY WOULD CANADIANS TRUST ENERGY REGULATORS, FEDERALLY OR PROVINCIALLY, WHEN THE "BEST-IN-THE-WORLD" AER MOVES TO DEREGULATE PIPELINE INSPECTIONS JUST DAYS AFTER THE HORRIFIC HUSKY SPILL?

Annual Inspection for External Corrosion Mitigation Yet more deregulation by AER? August 4, 2016
Section 53(1) of the Pipeline Rules requires a licensee to conduct an annual inspection or test on all steel and aluminum lines in a pipeline system. This project will review if temporary relief can be granted from the annual inspection and test on all steel and aluminum pipelines, including steel risers on plastic pipelines.
http://www.aer.ca/documents/projects/RegChange/RegChangeReport.xlsx

***
Canadian military official fears pipeline will lead to "disaster of epic proportions" by National Observer, August 9, 2016
Canada's Department of National Defence (DND) has serious concerns that a major pipeline project proposed by Calgary-based energy company TransCanada Corp. will lead to a "disaster of epic proportions," reported Radio-Canada on Tuesday, based on a series of internal emails.
The Department also doubts whether the company has the capacity to clean up in the event of a disaster, the French-language public broadcaster reported.
The report noted that the pipeline's proposed route would go near a half dozen Canadian Forces bases as well as cutting right through a base in Petawawa, to the northwest of Ottawa. But the emails, obtained by Radio-Canada through federal access to information legislation, indicated that the DND officials were having trouble getting answers from the company in response to questions
The concerns raised by the military add on to other concerns raised by environmentalists, First Nations leaders and dozens of mayors along the pipeline's proposed 4,500 kilometre route. If approved, Energy East would have the capacity to ship more than 1.1 million barrels per day of oil [toxic bitumen and diluent] from Alberta to New Brunswick.
The internal emails show military officials were warned that in a worse-case scenario, the pipeline could lead to a spill of more than three million litres of oil,

causing a "disaster of epic proportions to the environment, the economy and society."
Canada's National Energy Board started public hearings this week as part of its review of the massive 38,885-page application for the Energy East project.
The oil and gas industry and some labour unions have endorsed the project saying it will boost the fortunes of a slumping sector that has been hammered by plummeting global commodity prices.
Many critics have said that despite the voluminous application, TransCanada has avoided answering numerous questions about how it plans to safely run the pipeline, the biggest ever in Canada, across the country beneath and near numerous major waterways such as the Ottawa and Saint Lawrence Rivers. Environmental groups have also said that the pipeline would lead to an increase in emissions from Canadian oilsands producers – the country's fastest growing source of greenhouse gas emissions – that would put Canada's climate change goals out of reach.
TransCanada has said that the risk of any spills are low and that it is committed to working with stakeholders to improve its project. [Emphasis added]
Crews unlikely to recover all the spilled crude: Ministry of Environment by Alex MacPherson, Saskatoon StarPhoenix, with files from The Canadian Press, August 9, 2016, Calgary Herald
Cleanup crews will likely recover less than 80 per cent of the heavy crude spilled from a Husky Energy Inc. pipeline near and into the North Saskatchewan River, according to the provincial government.
"It would be an ideal situation even to get something to that (80 per cent) level," Ministry of Environment spokesman Kevin McCullum told reporters during a conference call Monday morning.
The ministry is aiming for a "high recovery" scenario and about 140,000 litres have been recovered to date, but the nature of the spilled oil makes a complete cleanup difficult, [And what about Husky and the Saskatchewan Government's willing (and intentional to increase profits while leaving toxic pollutants for families, livestock and wildlife to ingest?) lack of preparedness?] McCullum said.
"Ideally, you want to recover as much as possible, (but) in some cases there's going to be some material that evaporates … There will be other oil that is in the water body that will start to become degraded," he said.
The Calgary-based energy company's pipeline was carrying HLU Blended LLB Heavy Crude Oil (LLB Crude) when it ruptured on July 20, spilling up to 250,000 litres, according to a report by the technical team responsible for assessing water quality following the spill.
A "naturally occurring" blend of oils used to manufacture synthetic oil, diesel fuel and other products, LLB Crude tends to float on water before some of its constituent parts evaporate while others sink and degrade, the report stated. [How many years though, for the degradation to happen? What are 70,000 people to drink and bathe in in the meantime?]
Many oil spills have a recovery rate of less than 50 per cent, so 80 per cent would be a positive, but any crude left in the environment poses a risk, according to the Saskatchewan Environmental Society's environmental policy director.
"It's more likely to get into sediment, it's more likely to have long-term environmental impacts and there's always the risk that it could get into the water column and become a problem for municipal drinking water facilities in the future," Peter Prebble said.
While providing potable water to the roughly 70,000 people affected by the spill is obviously the most important task, the prospect of "remobilized" oil fouling water treatment plants months or even years in the future is a concern, he added.
Approximately 2,712 water samples have been collected to date, of which 1,656 have been analyzed. McCullum said the results indicate many "non-detects" and more information will be available in the coming days.
The government has said samples taken from the North Saskatchewan have been within Health Canada drinking water guidelines since July 23.
However, treatment plant intakes in North Battleford and Prince Albert, and at Codette Lake, which feeds the Melfort area, remain closed while experts work to determine whether it's safe to reopen them.
The situation is "stable" in Prince Albert and Melfort, where secondary water sources are operational, but North Battleford remains a source of worry, Water Security Agency spokesman Sam Ferris told reporters Monday. The City of Prince Albert has now lifted its local state of emergency.
"Right now, I'd say that I'm a little more concerned about the potential threats to North Battleford as far as re-establishing the intake, more so than Prince Albert and the Melfort regional system, simply because it's closer to the source of the spill," Ferris said.
The city of 14,000 closed its water treatment plant's river water intake on July 22 and pledged to rely on its second treatment plant, which is groundwater-fed. One week later, it began construction of a supplemental six-inch water line to the Town of Battleford.
The pipe was expected to be operational Monday, but a weekend test revealed one example of "total coliforms" — a general indicator of poor water quality — forcing a delay as the pipe was flushed and new samples collected for testing.
"It is expected that pumping of treated water from Battleford to North Battleford will commence (Tuesday) … assuming that all the samples come back clean," Ferris said, adding that the city is also drilling additional wells to feed its second treatment plant.
The province's emergency management commissioner said the oil spill has affected more people, albeit in fewer communities, than the 2015 Saskatchewan wildfires, and that the scope and complexity of the response was likely greater.
"This was far more complex in terms of finding the solutions," Duane McKay said, referring to the out-of-control fires that forced about 13,000 people from their homes last summer.
Prebble said while the total cost of the cleanup is not yet known, Husky should cover all expenses, including those incurred by individuals and businesses affected by the spill and resulting water restrictions.
The energy giant should also pay millions in fines under provincial legislation — the Environmental Management and Protection Act and the Pipelines Act — as well as the maximum $500,000 fine under the federal Fisheries Act, he added.
"You need to make the penalty significant enough that the economics are on the side of good maintenance, regular inspection and spending the money at the corporate level to do that." [Petro states like Canada and all her provinces, have politicians and "regulators" with no will, courage, ethics or integrity to "regulate" or enforce the pathetic regulations Canada had that Harper massively deregulated to enable bitumen, oil and frac waste and chemical spills into water ways and drinking water supplies, or suck water ways dry. More massive deregulation continues in the provinces with frac'ing and where industry wants to frac]
It remains unclear whether Husky will be charged under provincial law. McCullum told reporters during the conference call that an investigation will determine whether charges are warranted. [Emphasis added]
Hunger striker protesting handling of North Saskatchewan River oil spill by Jason Warick, Saskatoon StarPhoenix, August 8, 2016
An elderly First Nations man has not eaten in four days to protest the handling of last month's oil spill into the North Saskatchewan River.
Canoe Lake Cree First Nation member Emil Bell, 75, said he began his hunger strike Friday, drinking only water. He's set up a teepee on the Duck Lake-area farm of Cree historian and activist Tyrone Tootoosis.
"I'm hanging in there," Bell said.
… Questions are being raised about the stringency of regulations and the speed of the response by the government and Husky. [The slower companies, regulators, Canada and her provinces respond, less of the spill can be cleaned up. Delay saves companies money, but wrecks horrific devastation that oil companies and negligent "regulators" seem to get away with, always.]
Bell is hoping Saskatchewan residents will pause and consider the importance of clean water and land — and then fight for it. He and Tootoosis are welcoming anyone to visit them at the encampment to contribute ideas and form partnerships. They hope to make more connections and give updates via Facebook.
Bell would like to see Saskatchewan environmentalists, indigenous people, farmers, ranchers and the general public unite to demand more from government and resource companies. He cited the powerful union of these groups in South Dakota which calls itself the Cowboys and Indians Alliance.
"We all need water. We need to get together and fight for it. It is a sacred gift," Bell said.
The lax oil spill regulations and the slow response prove that major changes are needed, Bell said. He added Husky and the provincial government need to do more, but said that won't happen without public pressure.
Tootoosis said he was happy to host Bell.
"I support him 100 per cent. I think the public should also have concerns about the spill," Tootoosis said. "Oil and gas may be important, but water is life."
Tootoosis said they are already speaking with groups and individuals about events and action they can take. [Emphasis added]
***
The Fault Lays With The Industry And How It Is Regulated!! email by Stewart Shields to federal and provincial authorities and elected officials, August 9, 2016
I'm not going to buy jumping on solely Husky with respect to their bitumen spill. We must remember that the major pipeline company Enbridge also had a simply horrid bitumen spill on the Kalamazoo river in Michigan, so simply pointing out Husky's sins is not that fair, when a major pipeline operator was as guilty on a spill that was bigger in every way with distance the sole difference!! If indeed Husky is to be faulted so then the system provided for their operations must be reviewed and indeed changed! The underlying question that the Husky spill proves—is bitumen should not be pipelined until it has been upgraded into a light synthetic crude oil!! Both the Kalamazoo and North Saskatchewan Rivers spills prove bitumen slurry cannot be successfully cleaned up on a moving body of water!!!
Self regulation is a thing of beauty for the operator, but pure hell for the owners of the resource!! Alberta tried having the EUB "Fetter Their Digressions" to synergy groups that was a pure disaster during a major H2S release!! Petroleum developers in all western provinces must have a reviewed process for how they can be better bring industry far better into compliance, and make petroleum ownership much more worthwhile for the public owners. In Alberta the regulations for petroleum development must be broken-up into several different entities rather than the one big behemoth that can dictate to the province government!! Better yet, time has proved over and over again that provincial governments are incapable of gaining proper returns to the public owners for their ownership of petroleum resources. Any profits taken from ownership of the resource are soon returned to the developers—much of it though royalty forgiveness, the newest slick method of robbing the public till? The cure for this and many more faults would be to turn all petroleum properties over to a federal Crown Corporation for professional management—in the best interest of the owning public!!
Most of provincial incomes from the petroleum industry is derived from the activities surrounding the developing of the product, and that would not change. Getting the public owners interested in the resources they own, may very well be the bonus to this major shake-up, as well as the welcomed change to equalization payments!! Canada must get away from having these little Tin-Pot-Generals like Brad Wall, who continually fall on their face at any time real leadership is required!! The Idea behind a Crown Corporation with professional credentials would stop another federal joker like Harper from favouring industry progress at a direct expense to our environment!! The bickering between provinces would of course smooth out and CAPP would have a much bigger entity to try to bully! Perhaps Brad Wall could be promoted to run for the leadership of the federal Conservative party, and from there he could critique every move the New Crown Corp. made, without the abilities of doing really anything!!
Stewart Shields
Saskatchewan oil spill fuels fears about Energy East: Steward, How could Husky, a major petroleum player in Canada, be so ill prepared for a minor spill that contaminated a major river [IT'S INTENTIONAL, ENABLED BY REGULATORS AND POLITICIANS. IF COMPANIES DO NOT PLAN OR PREPARE FOR SPILLS, THEY CAN AVOID CLEANING THEM UP! SIMPLE. THE "PLANS" ARE ONLY ABOUT FULFILLING GREED AND MORE GREED] by Gillian Steward, Atkinson Fellow, Aug. 9, 2016, The Toronto Star
Public hearings get underway this week in St. John, N.B. as part of the National Energy Board's examination of the proposed Energy East Pipeline that will move [BITUMEN AND DILUENT] heavy oil from Alberta and Saskatchewan to the East Coast.
But the timing couldn't be worse. [OR BEST?]
Because across the country in Saskatchewan, oil from a ruptured oil pipeline has contaminated hundreds of kilometres of a major river and left thousands of people without their usual water supply.
Given that many people in eastern Canada oppose Energy East because they fear a spill will contaminate their rivers, the Saskatchewan situation clearly illustrates they do indeed have something to worry about.
Proponents of Energy East — that includes the premiers of Alberta and Saskatchewan, as well as TransCanada PipeLines and major oil companies — are no doubt furious with Husky Energy, the operator of the small pipeline in western Saskatchewan that leaked 200,000 to 250,000 litres of heavy oil into the North Saskatchewan River about two weeks ago.
It's a relatively small amount of heavy oil mixed with thinning agents — it would fill about two rail tankers.
But before Husky emergency crews could stop it an oil slick had moved more than 350 km downstream, first to the small city of North Battleford (14,000 residents) and then on to Prince Albert, a city of 35,000.
Both cities had to shut down their water treatment plants and make hasty arrangements to pipe water overland from other sources. Rural residents were left to truck in water or do without. It is still not known when water from the North Saskatchewan will be deemed safe. In total about 70,000 people are affected.
The Saskatchewan incident raises so many questions it's hard to keep track.
For starters, why wasn't Husky better prepared to deal with a relatively small spill from a narrow pipeline used to collect oil from wells and pipe it to an upgrader? After all, the pipeline is close to one of Canada's major rivers.
The North Saskatchewan begins in the Columbia Icefields in Alberta, flows through Edmonton and supplies water for many communities in central Saskatchewan. It eventually makes its way into Lake Winnipeg and then Hudson Bay.
Husky is no home grown bit player in the oilpatch. The Calgary based-company is the third largest petroleum player in the country. Besides having a big presence in Saskatchewan's oilpatch it has oilsands plants in Alberta, offshore operations on the Atlantic Coast, and has partnered with the Chinese state-owned oil company, CNOOC, to develop a deep-water natural gas project in the South China Sea.
It's astounding that a company with such a depth of experience couldn't detect and control a relatively minor spill before it contaminated hundreds of kilometres of a major river. [Intentionally let the leak and pollution happen and lie about it? Much cheaper to let nature clean it up.]
Maybe Saskatchewan's just not close enough to home for its board of directors. Only one of Husky's 15 directors actually lives in Saskatchewan. Most of the board resides overseas; seven directors are based in Hong Kong. [Even if the directors did rely on the N Saskatchewan for drinking water, would they give a damn? How many oil rich believe they're above and beyond contamination – that they can "buy" their way to safe water?]
And what about Saskatchewan's regulatory regime? Has Premier Brad Wall been so eager to court the oil industry that he has promoted a lackadaisical attitude when it comes to environmental monitoring? [Is any province in Canada better or safe from the oil and gas industry?]
Emily Eaton, a professor of environmental studies at the University if Regina thinks so.
"As permissive as Alberta's regulatory regime is, Saskatchewan's is worse," she said during an interview. [No regime in Canada is worse than Alberta.]
Eaton has been studying the environmental and social impacts of Saskatchewan's oil economy for five years. 
"There are oil spills everyday that get no attention. The difference with this one is that it spilled into the North Saskatchewan River," Eaton said.
Saskatchewan's Auditor-General, Judy Ferguson, has come to much the same conclusion.
After the Husky spill, she chided the provincial government for implementing only two of seven recommendations regarding pipeline safety suggested by her office in 2012.
At that time the auditor found The Ministry of Energy and Resources did not have effective ways to ensure full compliance with laws for pipeline construction and operation.
If Wall wants Canadians to support the Energy East pipeline as enthusiastically as he does, he'd be wise to clean up his own backyard first.
Gillian Steward is a Calgary writer and former managing editor of the Calgary Herald. Her column appears every other week. [email protected] [Emphasis added]
***
Will They Act In The Public Or Corporations Favour? email by Stewart Shields to federal and provincial politicians and authorities, August 8, 2016
Husky could face provincial, and federal charges??? Wow!! Enbridge in Michigan had to pay $62 million only for the restoration of 35 Km. of the Kalamazoo River and here we're talking of a $50,000 provincial fine for 550 Km. damage to the North Saskatchewan River?? Some of the glaring facts on this Husky spill that certainly should, as with the Kalamazoo spill, lead without question to serious penalise is again the fact good signals of line troubles were ignored, allowing the spill a 14 hr. head start on containment??
And again Husky's history of 2691 spills in Saskatchewan alone!! Does Saskatchewan have directives about containment and confinement of oil or bitumen spills, as this spill never was contained, but allowed to progress to slower water for recovery!! I fail to see any connection for how Husky handle the costs associated with expenses of their clean-up and payments to those affected, should have anything to do with their fines under the Environmental and Fisheries Departments to be applied to the restoration of a important sport fishing industry in Northern Saskatchewan?? Since Prince Albert and North Battleford were deprived of a potable water source it makes only perfect sense for Husky to install a plan "B" permanent solution for stand by water sources for these communities?? Another spill could come under ice—now it has really hit the fan??? We will surely be able to judge the sense to exporting bitumen prior to it being upgraded to a synthetic light crude oil, by the amounts those that can will act in the public or corporations favour??
Stewart Shields
Husky could face provincial, federal charges over July oil spill by Alex MacPherson, Saskatoon StarPhoenix, August 8, 2016, Calgary Herald
The provincial government could lay charges against Husky Energy Inc. after one of the Calgary company's pipelines spilled at least 200,000 litres of heavy crude near and into the North Saskatchewan River late last month.
Ministry of Environment spokesman Kevin McCullum told reporters the possibility of charges under the Environmental Management and Protection Act, 2010 (EMPA 2010) is being "discussed," but provided few other details.
"Under EMPA 2010, there are different regulations that we follow, and different cases that could be brought forward," McCullum said during a conference call Friday morning, before adding that it would be "premature" to release more information.
The legislation, which came into force last year, prohibits the "discharge of a substance into the environment in an amount, concentration or level or at a rate of release that may cause or is causing an adverse effect."
Anyone found guilty of violating it could be hit with a fine of up to $1 million for "each day or part of a day during which the offence continues," as well as up to three years in prison.
The previous version of the province's environmental protection act — which EMPA 2010 replaced — limited the maximum financial penalty to a single $1 million fine. [Alberta doesn't have anywhere near that.]
"The consequences are … very, very significant," Chad Eggerman, a partner in the law firm Miller Thomson LLP's Saskatoon office specializing in environmental law, said of the penalties laid out in EMPA 2010. [ONLY IF a regulator or prosecutor can find courage and stamina to fairly and appropriately punish the oil and gas industry for its endless crimes, which so far in Canada, has never happened]
Because the law only came into effect a year ago — and marks a fundamental shift in environmental enforcement, away from prescriptive enforcement and towards results-based oversight — there is uncertainty about its application, Eggerman said.
"These maximum penalties have not been imposed yet. Everyone's real sensitive about how you impose — and

if

you impose — these penalties, because it sets a precedent."
While millions of dollars in fines could be a blow to even the largest company, Eggerman said convictions for environmental offences come with another, possibly more significant, penalty.
"Corporations now actually care a lot about what people are saying about them, and branding and portraying themselves as being a very responsible corporate citizen," he said.
[Oil and gas companies do not give a damn about the harms they cause to innocent families and communities, or about the endless toxic pollution they cause. Companies however, do care about more and more people around the world no longer taking the bribes; no longer believing the corporate lies, promises and synergy; and loudly and ferociously saying NO – (because it's become so clear that companies don't give a damn). One only needs to read the headlines for half a day to see that companies are only upset about losing their "social licence" to ravage, rape and pillage to profit, and get away with whatever harms they want to get away with.]
"They're concerned about that because they know it affects their bottom line," he added, explaining that a reputation in tatters can have long-term consequences for companies planning new projects. [Companies that cause the devastation that Encana and Husky have caused, ought to be permanently disallowed any "new" projects.]
Husky could also face charges and fines of up to $50,000 under the provincial Pipelines Act, 1998, and more significant penalties under the Federal Fisheries Act, which governs of the country's many waterways.
The Fisheries Act states that anyone found guilty of dumping a "deleterious substance" into the water faces a fine of up to $500,000, with additional fines and up to two years in jail possible for subsequent offences.
Representatives of Environment and Climate Change Canada, the federal ministry responsible for protecting the environment, were not available for comment Friday.
Husky spokesman Mel Duvall did not provide answers to specific questions about whether the company expects to be charged under federal or provincial environmental laws.
Duvall also declined to answer specific questions about how Husky would respond to any charges laid by the provincial or federal governments.
Instead, he provided a brief statement by email: "(T)his is our incident and we take full responsibility. Our position isn't changing."
Although it's unclear how many companies have been charged or found guilty under Canadian environmental law, or how many received the maximum penalties, earlier cases in Saskatchewan and Alberta suggest a range of possible consequences.
One recent case involved the now-defunct gold mining company Claude Resources Inc., which pleaded guilty to one charge under EMPA 2010's predecessor and one charge under the federal Fisheries Act in October 2014.
The charges were laid after about 24,000 litres of diesel fuel spilled from a storage tank at the company's Seabee Gold Operation on the shore of Laonil Lake, 125 kilometres northeast of La Ronge, in January 2013.
A government investigation revealed that an uncertified installer serviced the tank, and that a connection point failure caused the spill. Claude Resources paid a total fine of $172,000.
Another case involved the pipeline company Plains Midstream ULC, which paid $1.3 million in fines after pleading guilty in a Red Deer, Alta. courtroom to three charges related to two major spills.
In 2014, the company was fined $450,000 for breaching Alberta's Environmental and Protection Act and $400,000 for violating the federal Fisheries Act in relation to a 2012 spill into the Red Deer River.
Plains Midstream was fined an additional $450,000 for breaking Alberta's environmental laws after 4.5 million litres of crude flowed into marshland when a pipeline cracked in 2011 — one of the largest spills in Alberta in decades.
More than two weeks after the Husky spill forced communities along the North Saskatchewan River to find alternate drinking water sources, the response effort is in "maintenance mode," according to the province's emergency management commissioner, Duane McKay.
While a claims clinic established in Prince Albert on Friday by Husky's insurer, Braemar Adjusting, will bring "some clarity," the total cost of the cleanup remains unknown, McKay told reporters Friday morning.
"I don't think we have a good picture in terms of all of the implications," he said, adding that while the Calgary energy company has not named a figure, it has made clear that it will accept responsibility for the costs.
"What Husky has given us is a general commitment that they're going to cover the implications of this incident. How we define that, and how Husky will define that, obviously will be the conversation in days to come."
—With Calgary Herald files
[Refer also to:
2016 08 03: Water undrinkable in parts of North Saskatchewan River after bitumen, diluent spill, samples reveal. Husky off the hook? Saskatchewan government "unlikely" to clean all of the spill. Have the chemicals Husky spilled with the bitumen been disclosed yet? Are samplers testing for them and are they sampling the river bottom?
2016 07 31: Husky kills summer fun and is already prepping to evade clean-up of toxic bitumen and chemical spill in N. Saskatchewan River: "Nature's gonna fix it so we don't have to." Is that a certified oil spill response?
2016 07 30: Husky's bitumen & chemical spill contaminating drinking water for 70,000 people (so far) in Saskatchewan. "Other than sharing ways to hide, alter, or destroy evidence to protect the guilty, how would the NEB help?"
2016 07 28: How are you enjoying life without water so far? Welcome to Ernst's world, ten years in. Husky's toxic bitumen-chemical spill traveled 500 km (so far) in North Saskatchewan River contaminating drinking water supply to many, four communities declare state of emergency
2016 07 26: Join the Frac Club! Deregulation budget-cut style? "It's a real nuisance. And for some it could become a real health issue. … Can't drink, can't shower, can't wash your clothes." Prince Albert declares state of emergency; constructs 30 km long drinking water pipeline as Husky's massive toxic bitumen & diluent slick invades. Who pays for the damages? Saskatchewan averages two oil spills a day, just like Alberta! ]