DOJ Backs Communities Suing Big Oil, Reversing Trump-era Position Press Release by Centre for Climate Integrity, March 16, 2023
For the First Time, the Justice Department Sides with Communities Seeking to Hold Major Fossil Fuel Corporations Accountable for Climate Damages — Fulfilling a Biden Campaign Pledge
WASHINGTON, D.C. — In a U.S. Supreme Court brief filed today, the U.S. Department of Justice for the first time threw its support behind communities seeking to put major oil and gas corporations on trial in state court to hold them accountable for their climate deception and the resulting costs. 
Solicitor General Elizabeth Prelogar urged the high court to deny a petition from ExxonMobil and Suncor Energy that asked the justices to review lower court rulings allowing a lawsuit from three Colorado communities to proceed toward trial in state court, where they were filed. 
On the campaign trail, President Biden pledged he would direct his attorney general to "strategically support" such lawsuits, but the department had allowed its Trump-era support of oil companies to remain in effect until today.
To date, five federal appeals courts and 13 federal district courts have unanimously ruled against the fossil fuel industry's arguments to avoid trials in state courts. Last year, the Supreme Court asked the Justice Department to express its views on the matter.  
Richard Wiles, president of the Center for Climate Integrity, released the following statement: 
"By finally ending its Trump-era support for Big Oil, the Justice Department has added its voice to a series of unanimous court rulings that support communities in their efforts to hold fossil fuel companies accountable for their climate lies. 
"Big Oil companies have fought tirelessly to escape accountability for fueling the climate crisis and then lying about it, but judges have uniformly denied their pleas to escape trial in state courts. Communities in Colorado and across the U.S. have waited long enough for justice. It's past time that Big Oil companies face the evidence of their climate lies and answer to juries in state court." 
Background on Climate Accountability Lawsuits Against Big Oil:
Since 2017, the attorneys general of Connecticut, Delaware, Massachusetts, Minnesota, New Jersey, Rhode Island, Vermont, and the District of Columbia, as well as 35 municipal governments in California, Colorado, Hawaii, Maryland, New Jersey, New York, South Carolina, Washington, and Puerto Rico, have filed lawsuits to hold major oil and gas companies accountable for deceiving the public about their products' role in climate change.
During the Trump administration, the Justice Department often supported the Big Oil defendants in such cases, even arguing in support of oil and gas corporations before the U.S. Supreme Court in BP P.L.C. v. Mayor and City Council of Baltimore on President Trump's last full day in office.
Background on Biden Pledges to Support Climate Lawsuits
In his 2020 climate plan, President Biden pledged to direct the Attorney General to "strategically support ongoing plaintiff-driven climate litigation against polluters." Attorneys general, U.S. Senators, and state lawmakers in Delaware and New York have all urged Attorney General Merrick Garland to support state and municipal plaintiffs in climate accountability litigation.
During a 2020 debate, Biden said of fossil fuel companies and executives, "If you demonstrate that they, in fact, have done things already that are bad and they've been lying, they should be able to be sued, they should be able to be held personally accountable…This is an industry we should be able to sue. We should go after, just like we did the drug companies, just like we did with the tobacco companies."

Refer also to:
Encana, one of the world's 47 most polluting companies, named "morally responsible" for death & destruction; First time a human rights body stated fossil fuel companies can be found legally and morally liable for harms linked to climate change.
BC Tap Water Alliance Press Release: Attribution Science Proves Now is the Time for Canadians to Step Up and Sue the Canadian Association of Petroleum Producers and the Alberta Energy Regulator for Cumulative Fraud
Lawsuits in USA testing "attribution science." Researchers can link weather events to emissions and companies responsible. "This body of literature…tells us that dangerous climate change is upon us, and people are suffering and dying…and it's going to get worse." For any potential uncertainty about climate attribution, there's at least one truth that should override the rest: Fossil fuel companies "were aware decades ago what trouble climate change would be."
What will our pro polluter biased Canadian courts do? I expect more of their bitumen toxic anti rule of law same. Give Canadian youth their day in court! Kids appeal 2020 loss trying to sue Canada over climate inaction where Harper's Justice Michael D. Manson ruled it's not for courts to decide. What cave does he (and Harper) live in?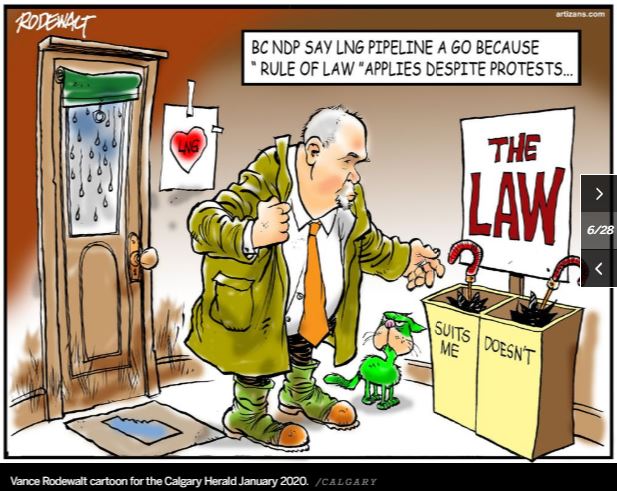 Kids tried to sue Canada over climate inaction. They lost, Not for the courts to decide, Harper Gov't appointed judge says. Kids plan to appeal. Bravo kids! I am grateful and in awe of you, but don't expect "justice" to be served by our oil-soaked Supreme Court of Canada, or your Charter rights respected.
Newfoundland: First the sea collapsed. Now comes the crisis everyone is talking about
New Study on Climate Litigation: Failing to heed latest science or lawyers intentionally working to ensure their clients' lawsuits fail to keep big polluters, judges and enabling "regulators" and gov'ts happy?
Judicial Hanky Panky Supreme: "these robed sages are in fact mere grubby politicians…." Amy Coney Barrett's dad was lawyer at Shell (for decades) that has massive climate case before US supreme court. "And just like Republican politicians, the conservative judges are dedicated to preserving the right's minority rule."
Big Tobacco had to pay $206B. Is Big Oil next? Trade associations like American Petroleum Institute are "really just engines of deception." Canadian Association of Petroleum Producers too.
"Affair of the century!" Paris court convicts French gov't of failing to address climate crisis and not keeping its promises. Fossil fuel pollution quote of the century by Jean-François Julliard: "No more blah blah."
Why the Guardian will no longer accept fossil fuel advertising.
Rhode Island vs 21 Oil & Gas Companies: Judge William Smith characterized operations "leading to all kinds of displacement, death (extinctions, even), and destruction….Defendants understood the consequences of their activity decades ago…. But instead of sounding the alarm, Defendants went out of their way to becloud the emerging scientific consensus and further delay changes – however existentially necessary – that would in any way interfere with their multi-billion-dollar profits."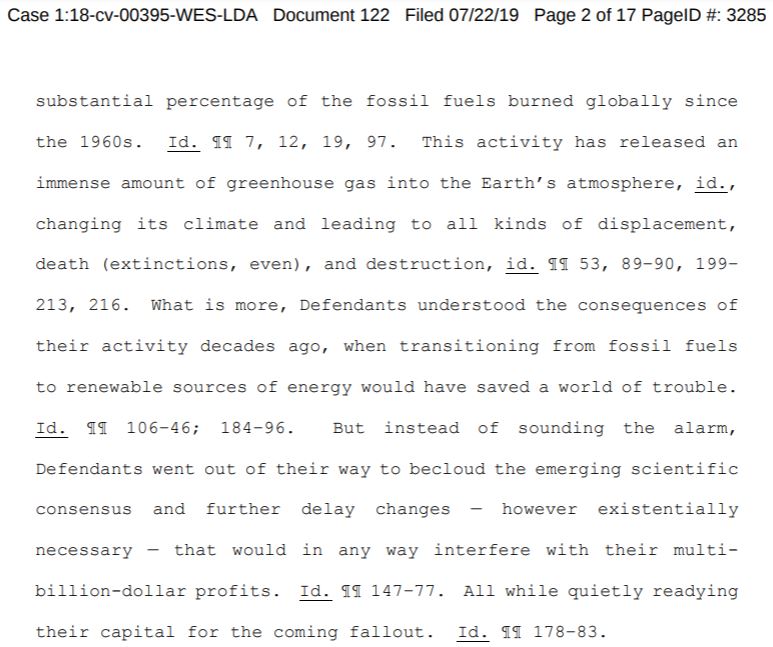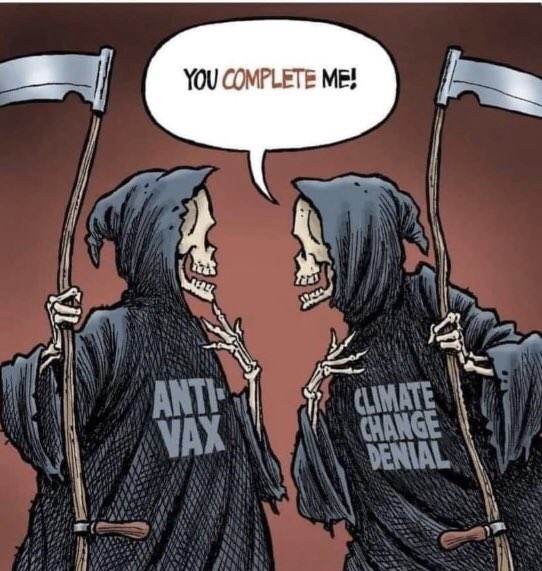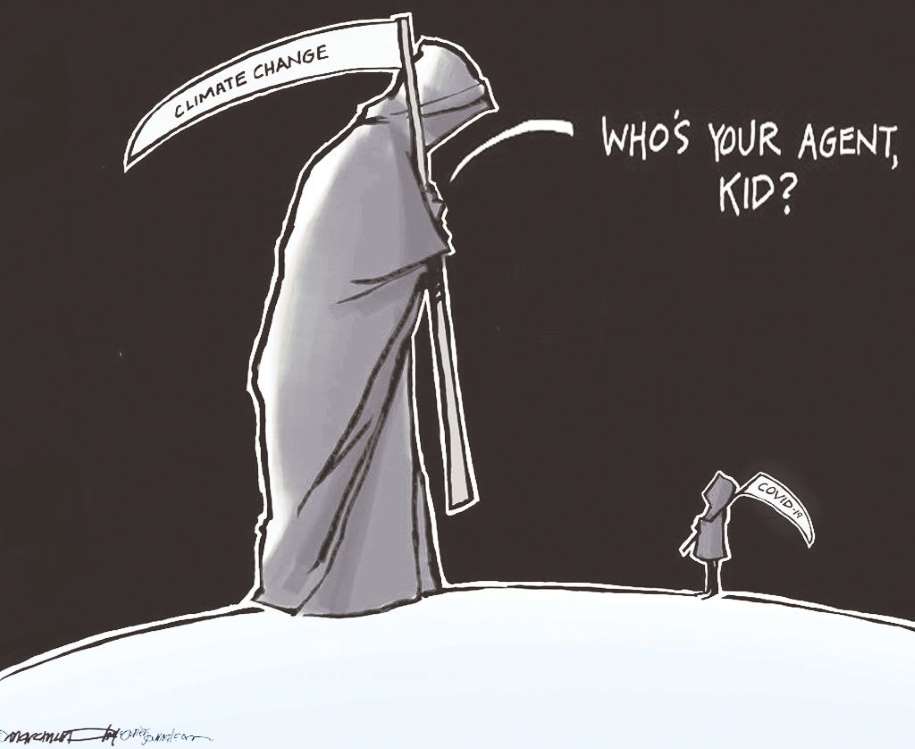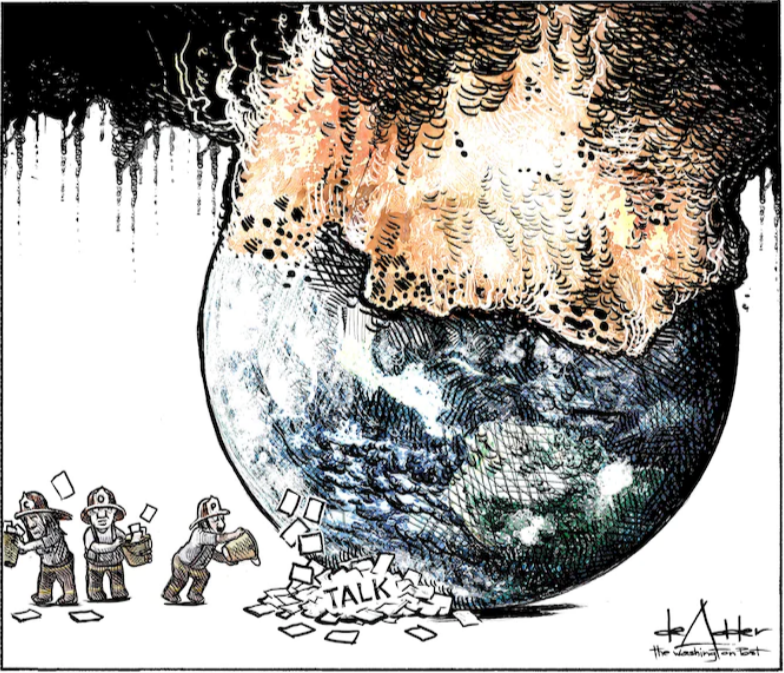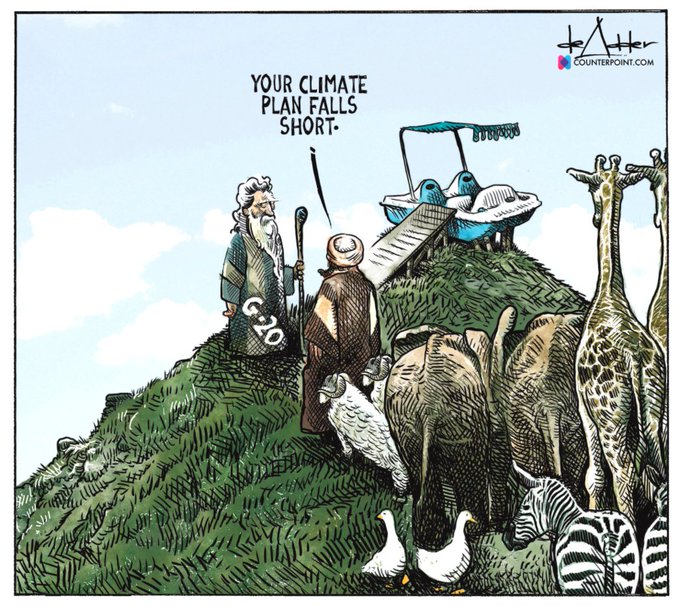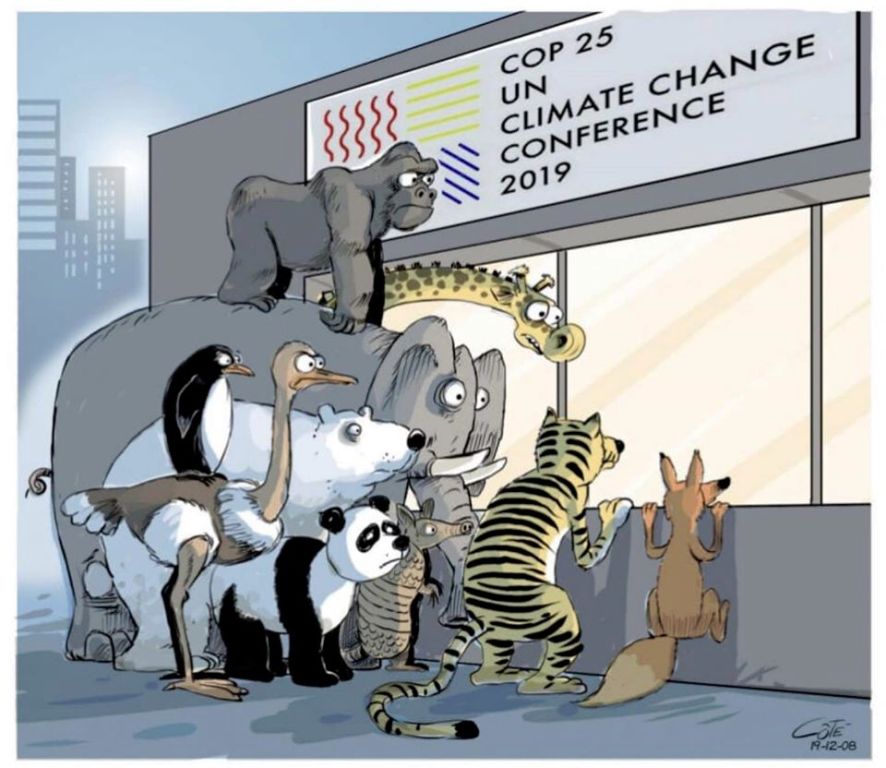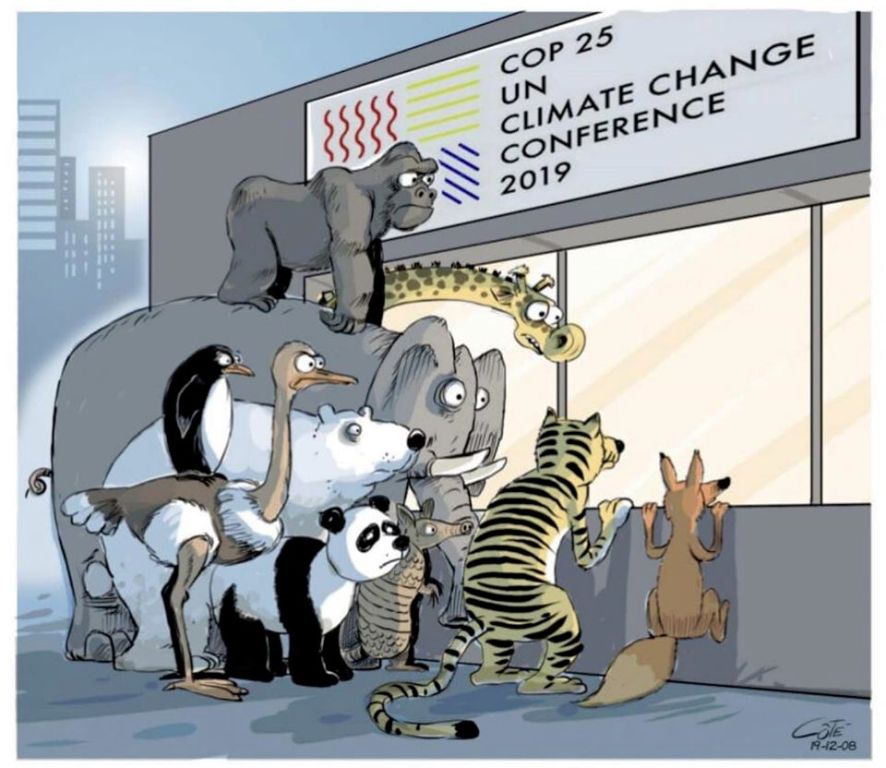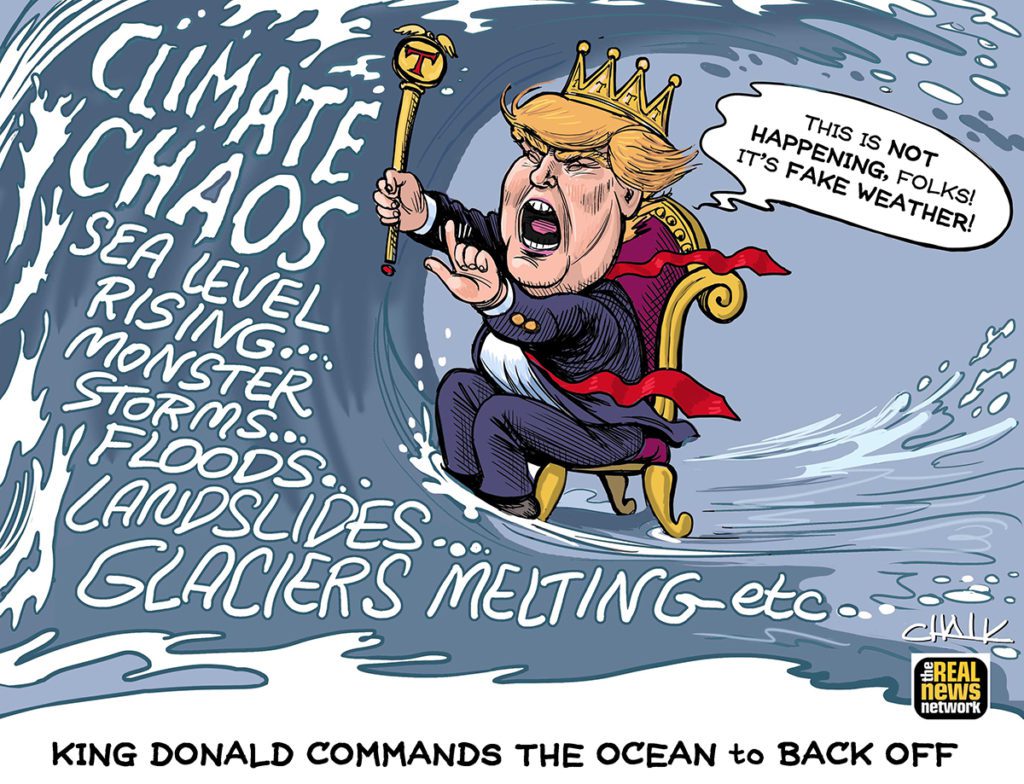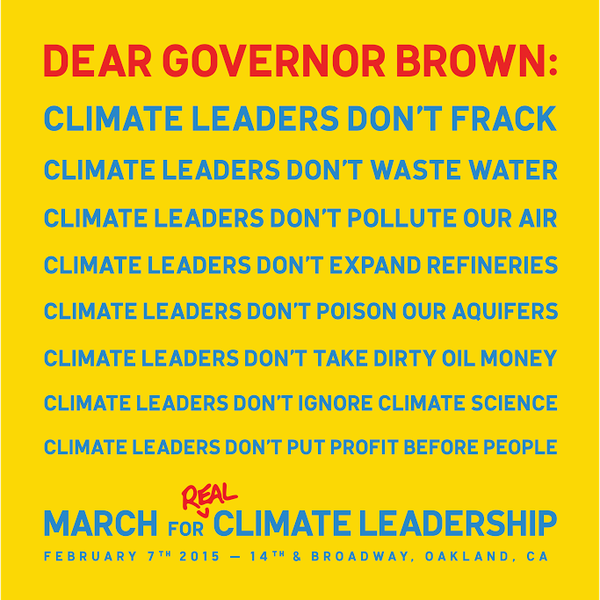 Lawsuit Targets Feds' Failure to Consider Colorado Fracking's Climate Harm. "And despite several court decisions making it clear that this failure is illegal, the BLM continues to allow oil and gas leasing to go forward without considering the climate impacts."
2019 Corner Brook NL Climate Strike, photos by Aiden Mahoney: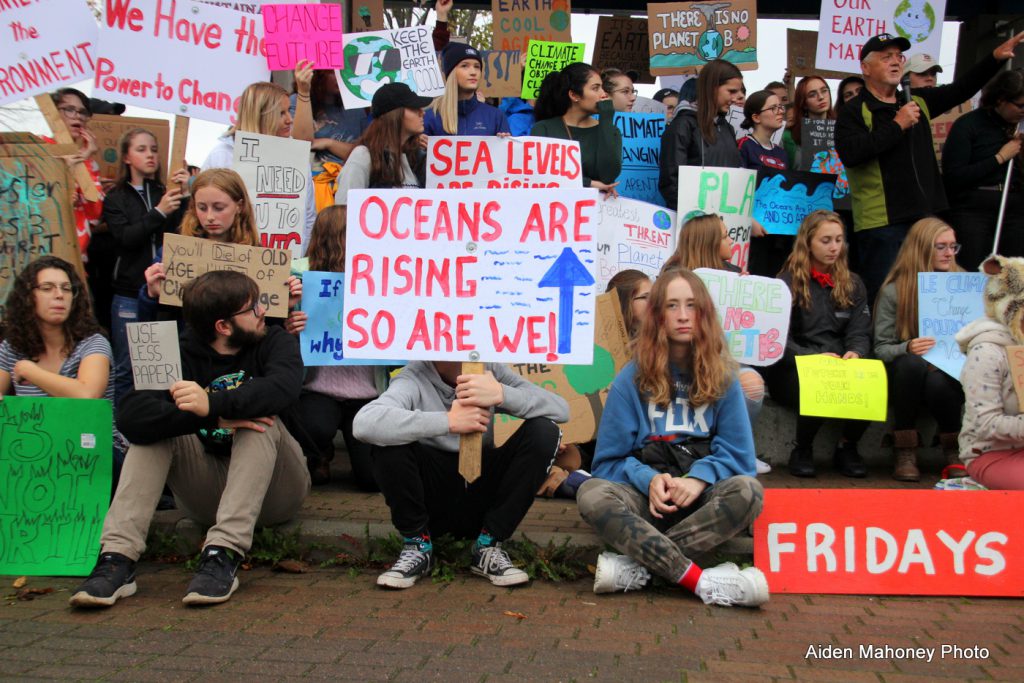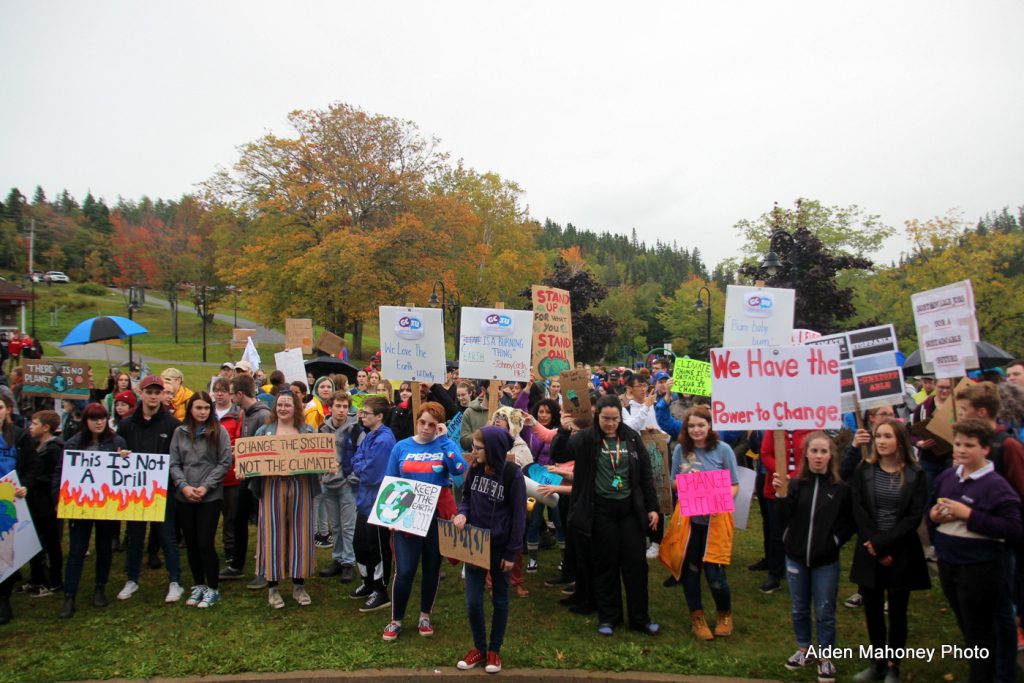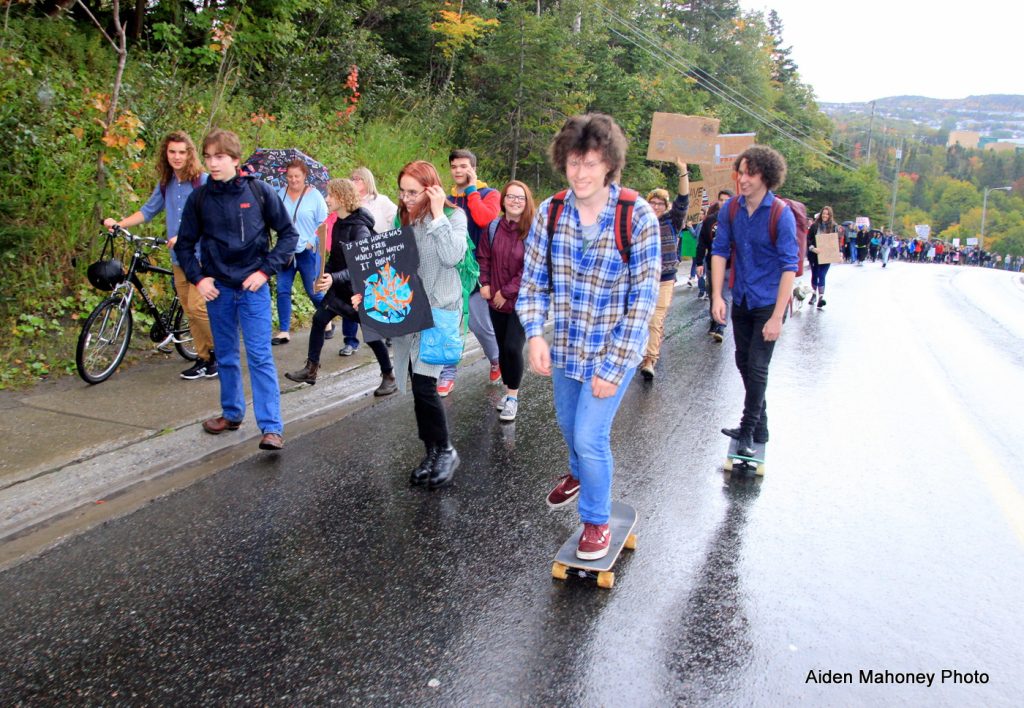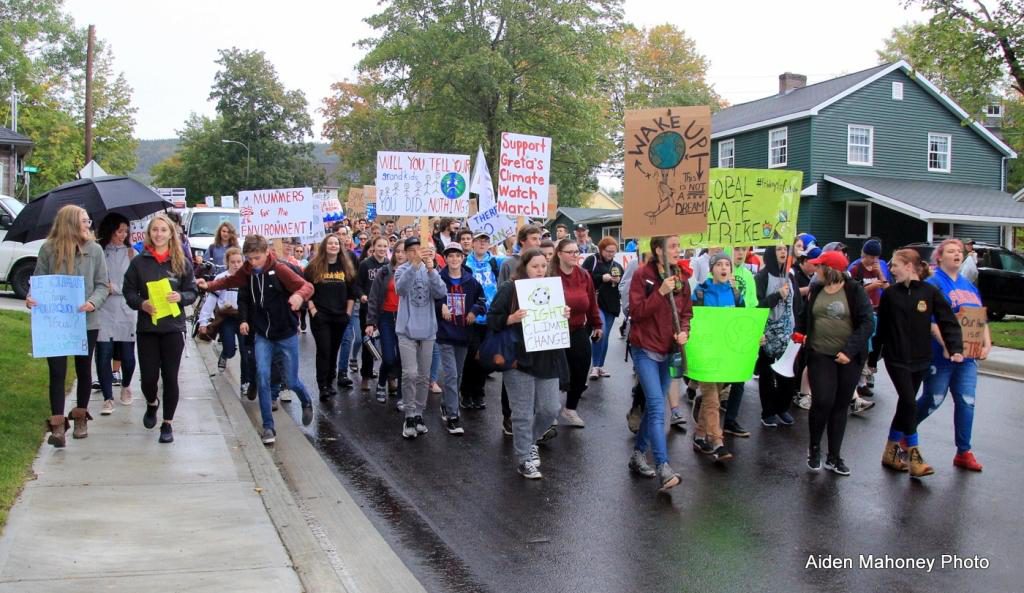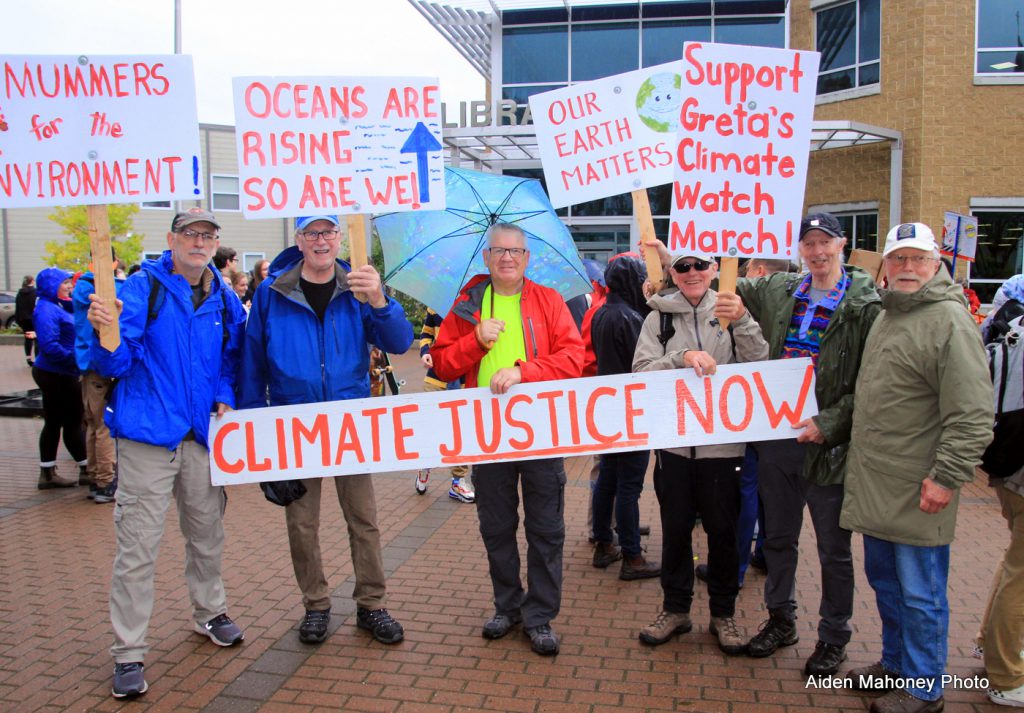 This post is dedicated to Aiden Mahoney and his loved ones.
Dutch gov't loses appeal against Urgenda; Holland's high court rules gov't must reduce emissions to protect rights of citizens
Chevron's Ecuador Cancer Problem: 10,000 People at Risk of Contracting Disease in Coming Decades, Says Expert, Oil Giant Faces Up to $69 Billion in Liability for Potential Cancer Deaths