Celebrating the vision and construction of the National Centre for Indigenous Laws by Julie Sloan, March 9, 2023, U Victoria News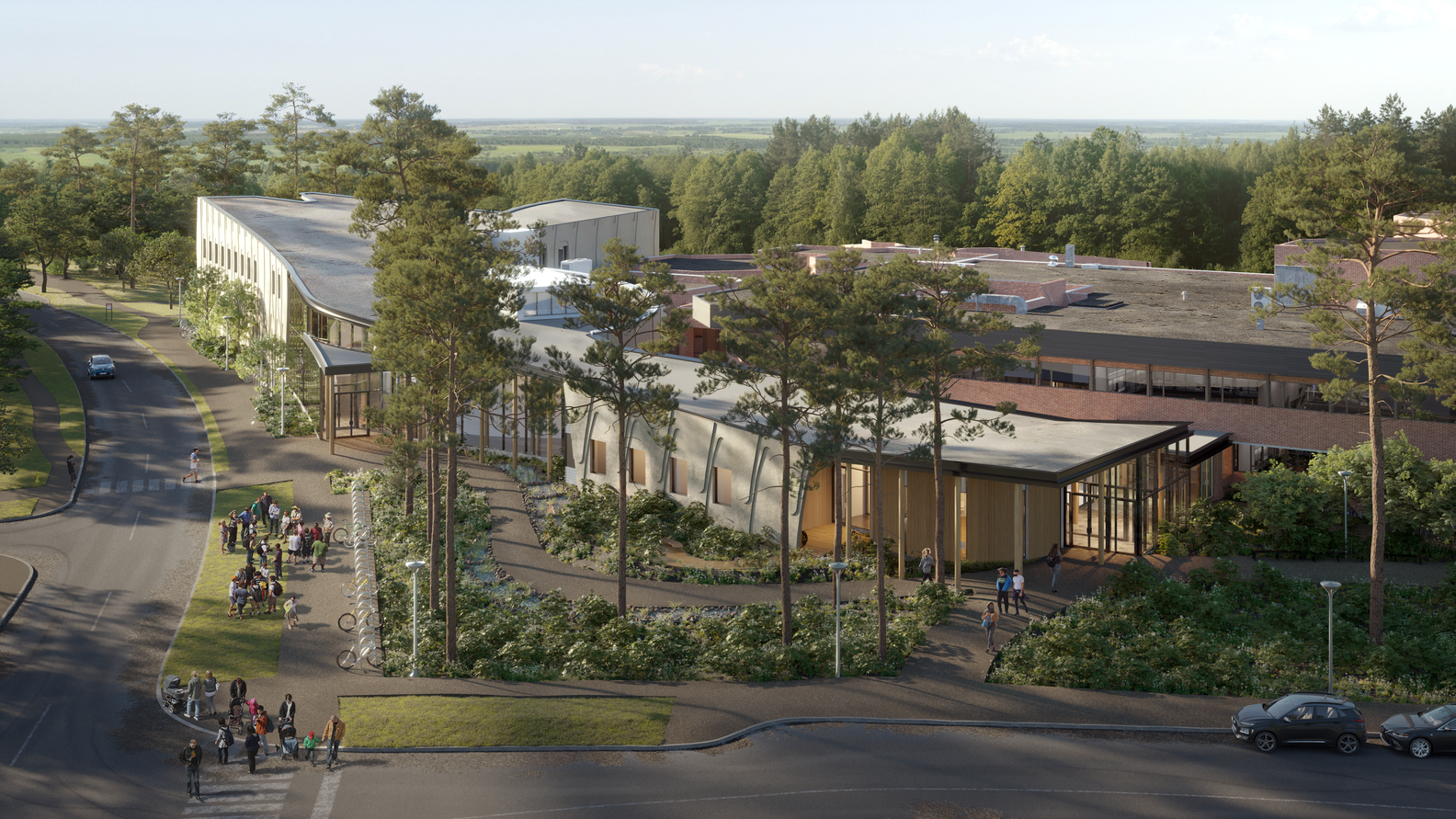 For more than a decade, Indigenous legal scholars, First Nations and the founders of the world's-first Indigenous law degree program at the University of Victoria have worked to realize a National Centre for Indigenous Laws (NCIL). Construction is now underway.
The Law Foundation of British Columbia today announced it is increasing its total commitment to NCIL to $11 million, boosting their initial $5-million funding commitment to help complete the new centre. The foundation is UVic Law's largest donor since the inception of the faculty in 1976.
"The Law Foundation of BC is honoured to support the construction of a beautiful and fitting new home for scholars who are working to advance the recovery and resurgence of Indigenous laws. This new space will help breathe life into the learning and work that takes place there, where teachers and students support Indigenous communities seeking to articulate and apply their laws to contemporary challenges. UVic is leading the way in transforming what legal education means and the new centre will be at the heart of that transformation."

—Josh Paterson, Executive Director, Law Foundation of British Columbia.
The law foundation's latest gift is in addition to commitments from the BC government of $13 million in 2020 and $9.145 million from the federal government in 2019.
About the NCIL
The NCIL building has been designed to reflect and honour the long-standing relationships between the law school and the Songhees, Esquimalt and WSÁNEĆ peoples. It will house the joint degree program in Canadian Common Law and Indigenous legal orders (JD/JID), and the Indigenous Law Research Unit.
"This physical structure represents a sanctuary where our laws, which enable us to be peoples, will be safe, and where both Indigenous and non-Indigenous students will learn about those laws, creating the foundation to a multijuridical Canada."
—Val Napoleon, Acting Dean of Law, Professor, and Law Foundation Chair of Indigenous Justice and Governance.
The building, a 2,440 square-meter addition to the current UVic Fraser law building, will also house the Environmental Law Centre, the Business Law Clinic, and the Access to Justice Centre, an Elders' room and garden, and spaces for gathering, ceremony, and sharing of histories and knowledge. The design of the building will facilitate place-based learning and will create a flow between the old and new buildings and indoor/outdoor space including an outdoor learning deck, a sky classroom and a maker's room.
"The new National Centre for Indigenous Laws will transform the legal educational system in BC and Canada, by providing a culturally relevant space for the joint Indigenous and Canadian Common Law degree program and bringing people together to become leaders in reconciliation."

—Selina Robinson, Minister for Post-Secondary Education and Future Skills
Construction of the National Centre for Indigenous Laws is on track for completion in Fall 2024.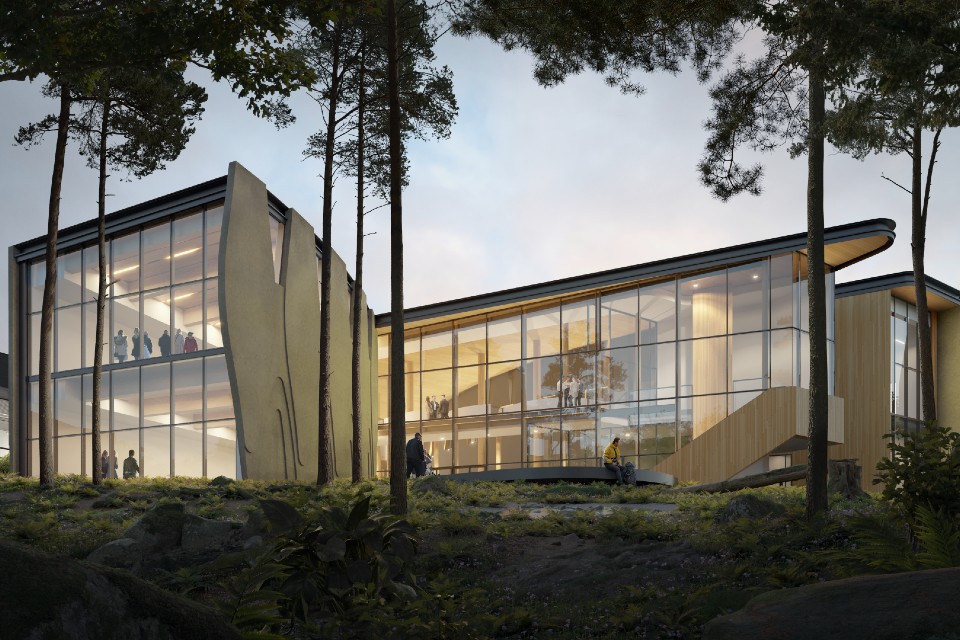 Building with environmental stewardship top of mind
The building aims to respect and learn from the environment, using best practices for environmental stewardship and management such as the use of mass timber to provide a carbon sink and reduce emissions from prefabricated construction materials, stormwater management and considerations to solar orientation.
By carefully removing trees and protecting the Bowker Creek watershed, the CaGBC Leed Gold building will be both beautiful and sustainable. The project team is working to incorporate wood from some of the larger trees for use as exposed structural elements within the building atrium spaces. The smaller trees have been donated locally to Songhees and Esquimalt First Nations.
The NCIL building design involved three architectural firms, including Two Row Architect as the prime consultant, a native-owned business in Ontario operated from the Six Nations of the Grand River First Nation and Tkaronto. Teeple Architects and Low Hammond Row Architects were also instrumental in NCIL's design. Construction management company, Chandos, is partnering with the Victoria Native Friendship Centre to employ local carpenters and labourers to support the project. In addition, the civil and excavation subcontractor is an Indigenous-owned company from Duncan, BC.
Coast Salish design
The NCIL was designed in respectful relationship to the headwaters of Bowker Creek and will recognize Spirit of Place through Coast Salish designs, signage and public art that reflect modern and historic values of the Coast Salish peoples.
"The NCIL is inspired by the ways of knowing and being, legal traditions and architecture of the Coast Salish world. In the tradition of the Coast Salish big houses, we have created the Centre as a place where Indigenous law is practiced, oral traditions are transmitted, legal issues and important decisions are deliberated over, and relationships are fostered and strengthened through visiting, feasting, singing and dancing. Our dream for the Centre builds on the enduring practices of hospitality central to the Indigenous Peoples of this territory. We look forward to hosting all our relations in the work of standing up our collective Indigenous laws and legal orders."

— Sarah Morales (Su-taxwiye), Associate Professor, Coast Salish and member of the Cowichan Tribes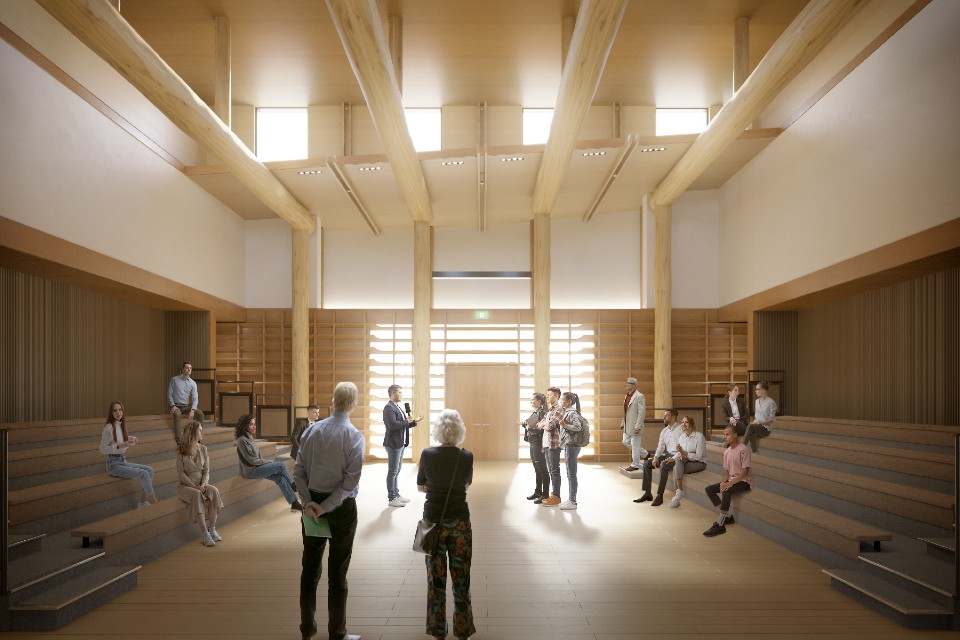 A commitment to the TRC and UNDRIP
Both the building and function of the NCIL has been developed over 10 years through extensive engagement with local and national Indigenous communities and stakeholders. Its roots are a direct response to the fulfillment of Calls to Action 27, 28 and especially 50 of the Truth and Reconciliation Commission: "In keeping with the United Nations Declaration on the Rights of Indigenous Peoples, we call upon the federal government, in collaboration with Aboriginal organizations, to fund the establishment of Indigenous law institutes for the development, use, and understanding of Indigenous laws and access to justice in accordance with the unique cultures of Aboriginal peoples in Canada."
"It is my hope that the new NCIL is a model that demonstrates how to honour Indigenous ways of knowing and being and how we can, as Val Napolean states, create the foundation to a multijuridical Canada."
— Qwul'sih'yah'maht Robina Thomas, Vice-President, Indigenous
These calls to action are a priority for UVic:
"As the new home for UVic's unique joint JD/JID degree program and the Indigenous Law Research Unit, the National Centre for Indigenous Laws will focus our efforts in response to the TRC's call to action on Indigenous legal education and our commitments to the Declaration on the Rights of Indigenous Peoples Act. Academic programs and research in Indigenous legal orders are a priority for the University of Victoria and we know the world is watching as we help train and support future generations of lawyers and legal scholars in this important domain."

— Elizabeth Croft, Vice-president Academic and Provost

Refer also to: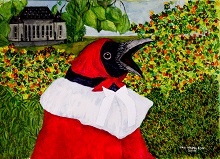 Congratulations Val Napoleon, Indigenous scholar at U Victoria
Recognizing multiple legal systems: Decolonizing our understandings of "The" Law with Val Napoleon, indigenous scholar and law professor, being reminded to never think of Canada's legal system as "the only" legal system.
Val Napoleon: Indigenous scholar, law professor at University of Victoria embraces disruption
Global First! Inaugural class of UVic's Indigenous law program—the world's first law degree to combine Indigenous and non-Indigenous laws—will graduate spring 2022.
X University's new Faculty of Law renamed Lincoln Alexander School of Law. Maybe, some day, Canadian courts will be equally represented with persons of colour and women, and less white men stuck on racism, colonialism, money and misogyny
Two sets of laws in Canada – Indigenous law and settler law. "That's why BC Premier John Horgan's appeals to 'law and order' are so off-base."
"Papal Bull" continues to piss on Reconciliation in Canada! Yet another white privileged court ruling unanimously pissing on Indigenous Rights. I am horrified to be Canadian.
RCMP Mobilizing Officers to Houston, NEBC, Intensifying Harassment of Camps. RCMP are lying, as usual, "saying one thing and doing the exact opposite." BC Premier John Horgan: "The rule of law needs to prevail." Whose? White Privileged Rich Man's Law? Oil & Gas Industry's Law? Racists' Law?
All Eyes on Wet'suwet'en: International Call for Week of Solidarity! Canada's "Rule of Law" exposes it's public interest harming, corporate interest protecting, dark underbelly – again. Thank all that is good: ***Unist'ot'en evict Coastal Gaslink from their Territory*** and Hereditary Chiefs of all 5 Wet'suwet'en clans reject BC Supreme Court Justice Marguerite Church's decision, which criminalizes Anuk 'nu'at'en (Wet'suwet'en law)!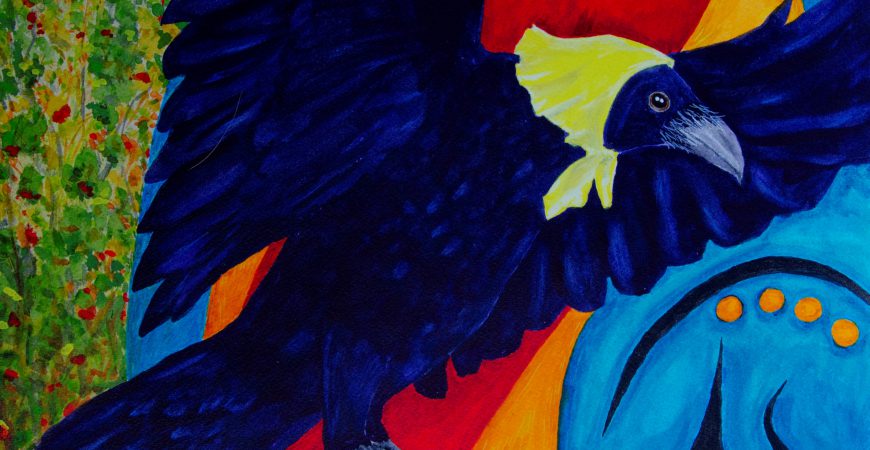 Paintings above by Val Napoleon