Here's my "PPE" after Encana now Ovintiv illegally frac'd my community's drinking water aquifers in 2004, enabled by the law violating AER and Alberta Environment, and politicians: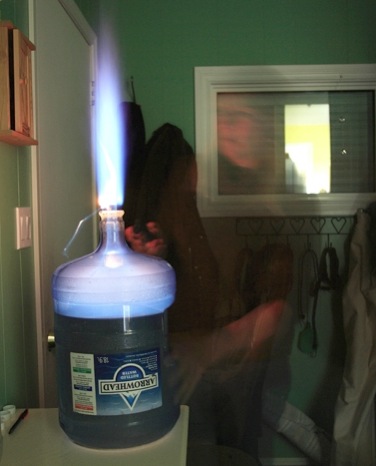 2006 Photo by Colin Smith
'Water Is PPE': Water.org Co-Founders Matt Damon and Gary White Explain Why Accessing Clean Water Is Crucial To Fighting Coronavirus by Madeleine Carlisle, May 21, 2020, Time.com
The coronavirus pandemic has only increased the urgency of Matt Damon and social entrepreneur Gary White, who spoke with CNN political commentator Van Jones about this water crisis as part of the TIME100 Talks: Finding Hope series on Thursday. Damon and White's work with their organizations water.org and WaterEquity aim to facilitate access to water and sanitation around the world, White told Jones.
Without clean water, you lack a crucial tool for protecting yourself from the virus: washing your hands.
(And if you get sick, more than 66% of healthcare facilities in low income countries also don't have soap or running water either, White added.)
While the first step towards combating coronavirus in wealthy countries has been obtaining personal protective equipment (PPE), Damon told Jones that the first step in many impoverished communities has been obtaining clean water. "Water is the very first level," he said. "Water is PPE."
In 2009, Damon and White co-founded their non-profit water.org to provide affordable financing to impoverished communities to help facilitate access to safe, cost-effective water and sanitation. White told Jones that they view the poor communities that they work with as "a market to be served," rather than "a problem to be solved."
The idea swiftly took off. In 2011, Damon and White were recognized on TIME's 100 Most Influential for their work with water.org. Less than a decade later, in 2020, they've reached nearly 30 million people. The non-profit has also mobilized nearly two billion dollars in capital for its micro-loans, White shared, which are repaid at a rate of 99%.
More than 90% of water.org's micro-loans go to women and girls, who are often tasked with water collection and subsequently have to skip or drop out of school, Damon said. Once their community has access to clean water, the girls who would have their day obtaining that water can instead focus on their studies. "It's the difference between having a life and living out your potential or just being relegated to this brutal cycle of poverty," he explained.
In 2017, Damon and White also co-founded WaterEquity, an impact investment fund manager that allows people to invest in a portfolio that helps increase access to water and sanitation. Around half of the water projects in the world fail, Damon told Jones, often because they weren't put in the hands of the communities they're meant to be serving. "We believe in empowering people to solve their own problems," Damon said.
While a lot of their work has slowed down amid coronavirus, White said they've also seen a push from local utilities to try to reach more poor neighbors. The pandemic has exhibited how connected the world truly is and how the health of one community can affect the health of another around the globe, he added.
"For me, if there's some hope in this," White shared, "it's a hope that water will finally start to be recognized as the hero that it is."
More on Ernst's PPE: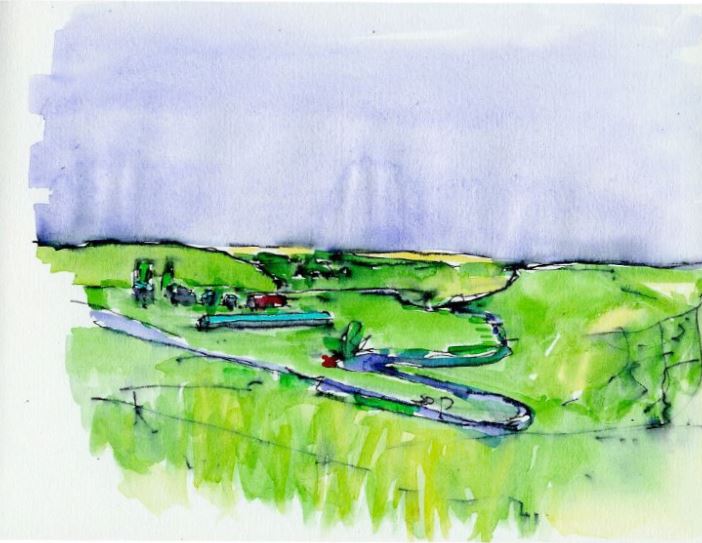 "Jessica's Farm" by Erin Shilliday
Painted up at Rosebud Hamlet's drinking water reservoir that a few years later blew up in an explosion from an apparent accumulation of gases in January 2005, nine months after Encana (now Ovintiv after running away to the USA) illegally frac'd directly into my community's drinking water aquifers. The regulators knew but did not warn my community.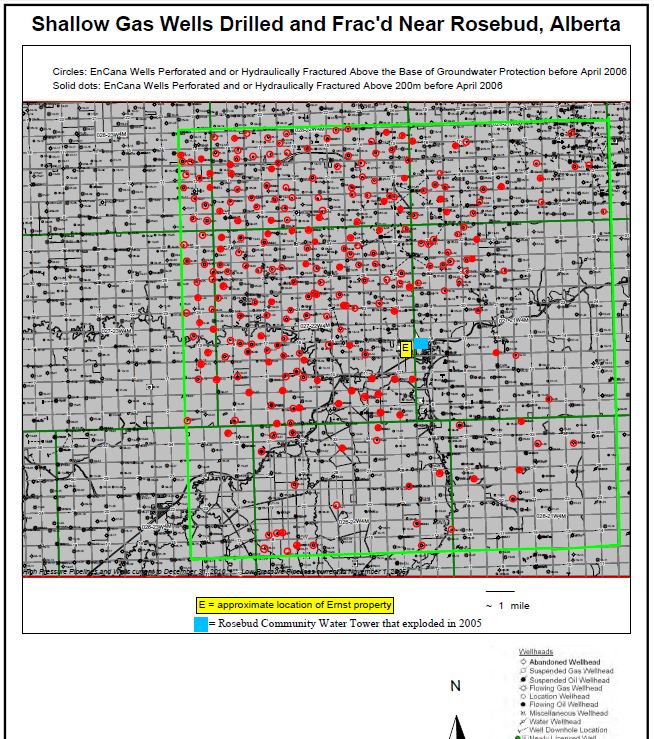 The smaller black dots in the above map are deeper wells, most by Encana.
The above map only shows energy wells up to April 2006. Encana frac'd many more after that, ultra shallow and deeper.
The purpose of frac'ing is to force methane to let go from formations it is tightly adsorbed to, from which it will not release naturally.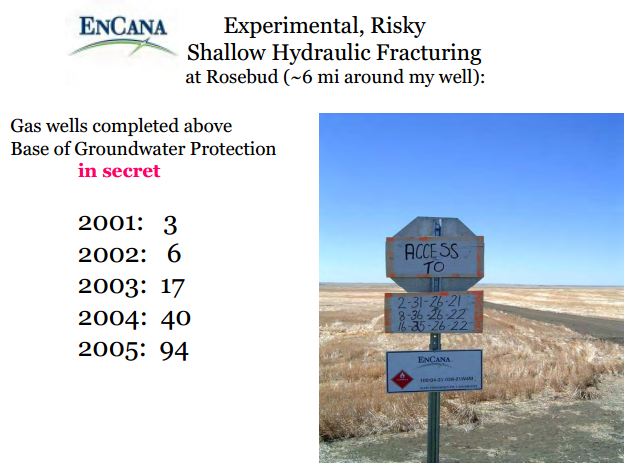 When you're frac'd, there's no aftercare like governments give to dead avalanche victims, lost hikers, dead out of bounds skiers and snowboarders, etc.

Frac'ers are never satisfied.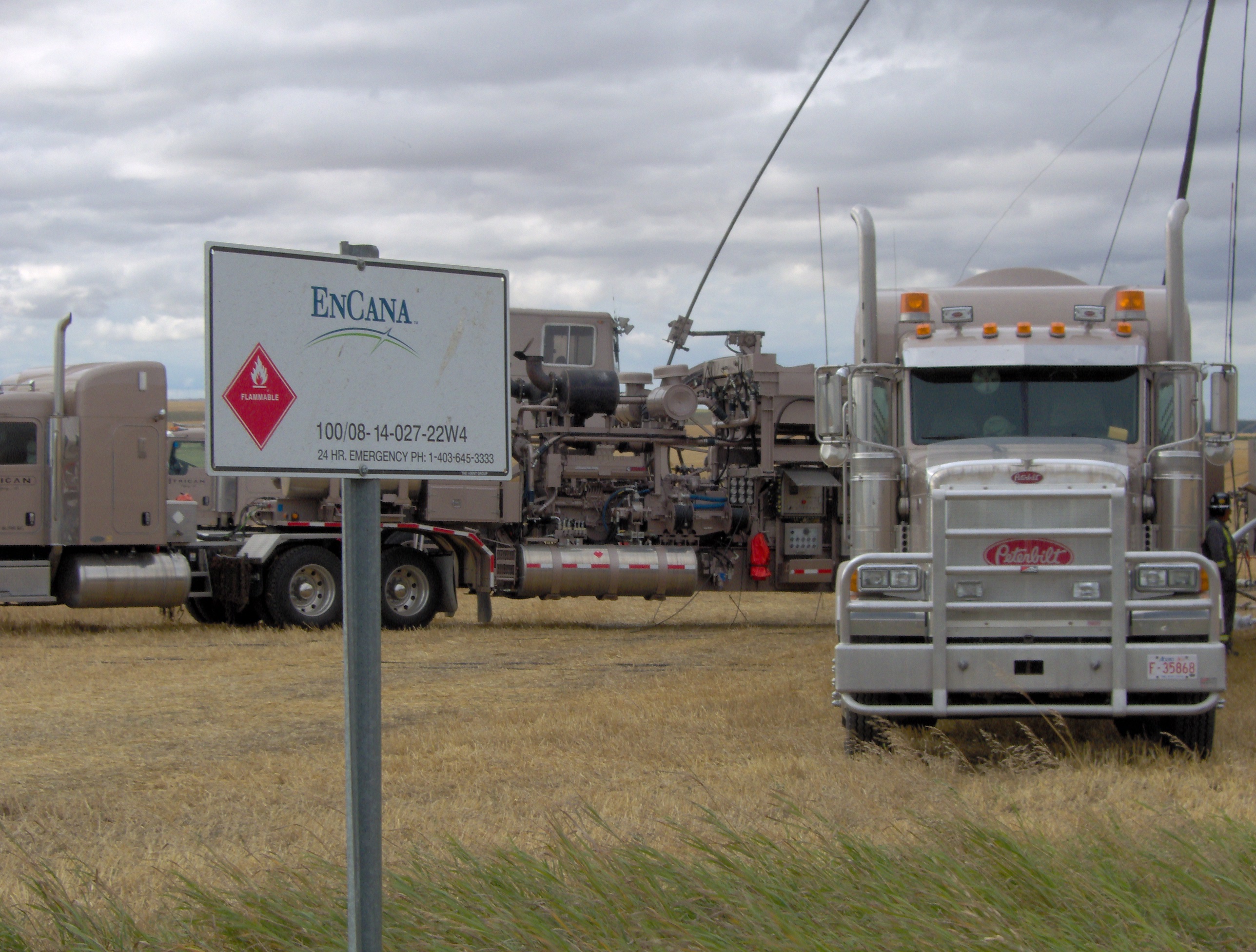 After our water was contaminated, Encana kept frac'ing us, again and again and again, enabled by AER and Alberta gov't.

The photos below show my water after Encana (Ovintiv) illegally injected 18 Million litres of frac fluid into my community's drinking water aquifers.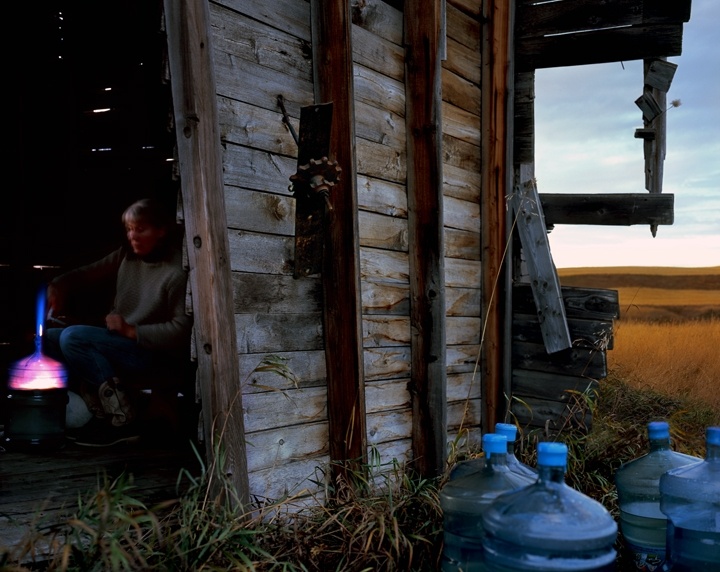 Alberta's "best in the world" regulators engaged in fraud to cover Encana's crimes up, and abused the harmed to try to scare us quiet, which "regulators" do everywhere to those who speak up.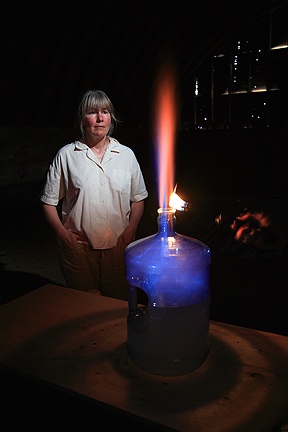 My water is too dangerous to use to flush toilets or be connected to my home.
It's frac'd PPE.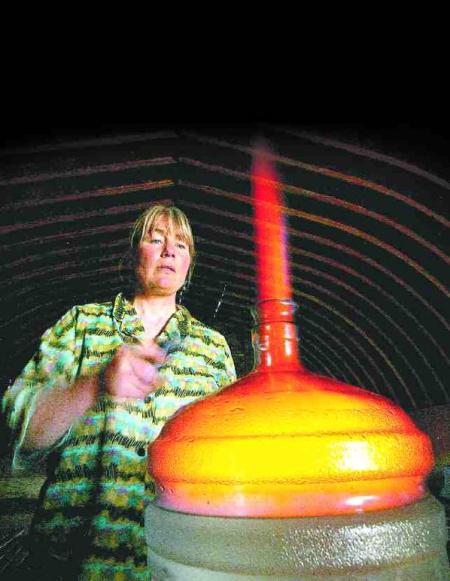 Frac'ing pollutes water wells, blows up homes, kills people and seriously injures others.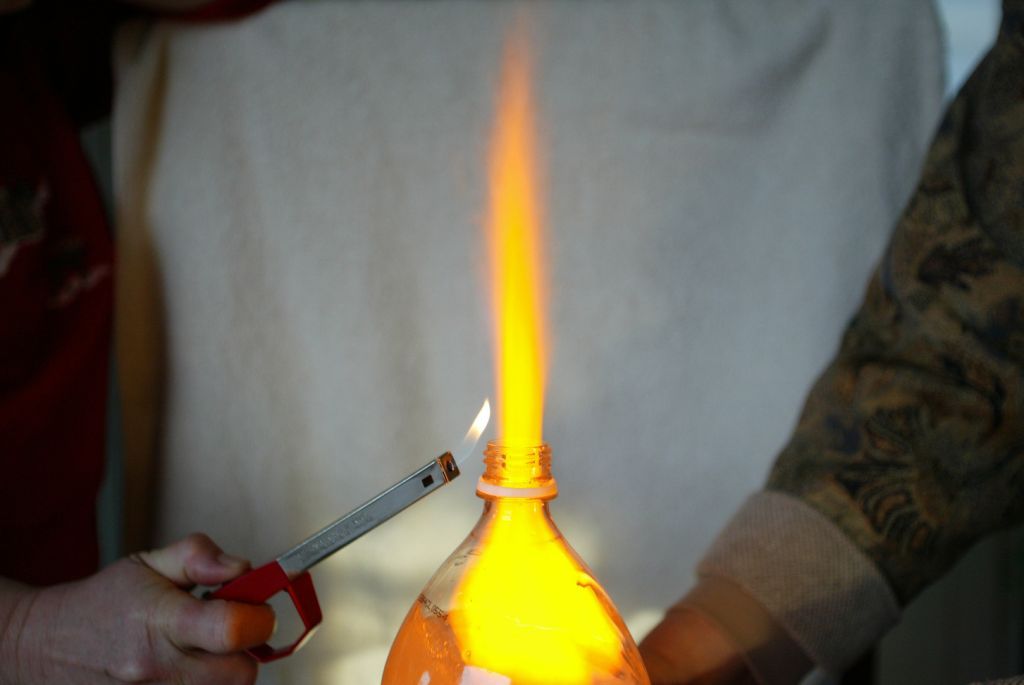 After the regulator's fraudulent investigations that ignored historic records in their database for community water wells, including mine, that state Gas Present: No, Alberta authorities wrote that our contaminated explosive water is natural and safe to live with, cases closed.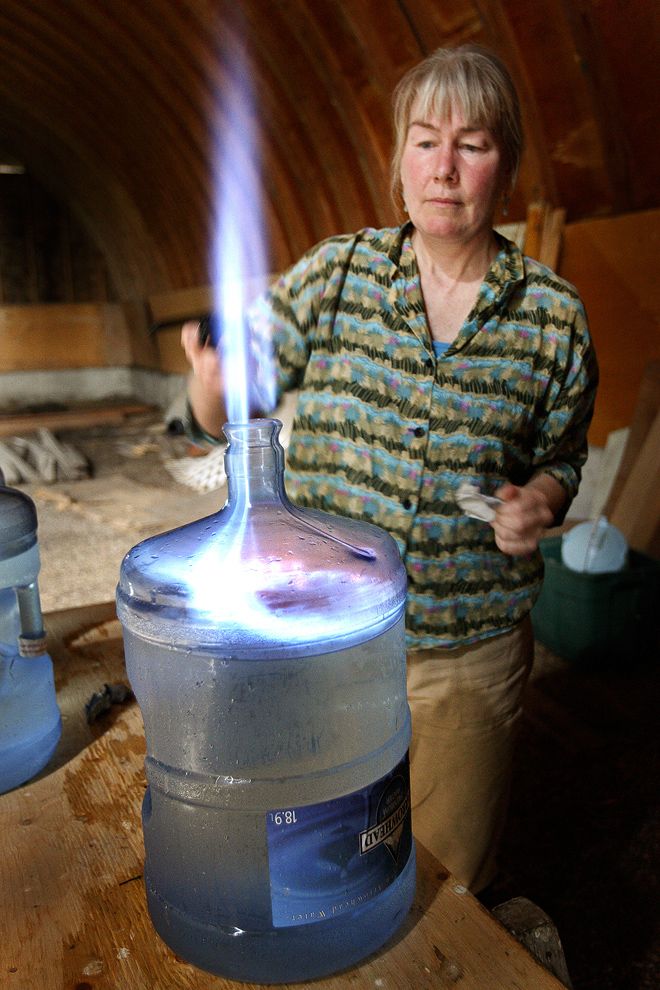 The chemicals Encana (Ovintiv) injected remain secret, even with the lawsuit. Trade secrets are not allowed under Alberta Rules of Court. Where are the judges? Shuffled around by ex PM Steve Harper, lying, retired and or from oil and gas.
Even the oil and gas industry's biggest lobby group CAPP and company CEOs in testimony to Parliamentary Committee admit frac'ing contaminated Rosebud's water.