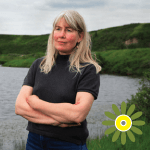 After too many rapes to count when I was a child – all by white married christian men, I decided not to have kids. One of my dreams was to be a stay home mum but no way would I risk any child of mine being raped by priests, or any other man protected and enabled by religion, the rape-promoting global patriarchy and its enslaved authorities including police, judges and lawyers.
I learned early the only way to prevent rape of my kids was not to have any.
Is the pope afraid of diminishing returns from collection plates or reduced selection of kids to rape for himself and his evil religious ilk?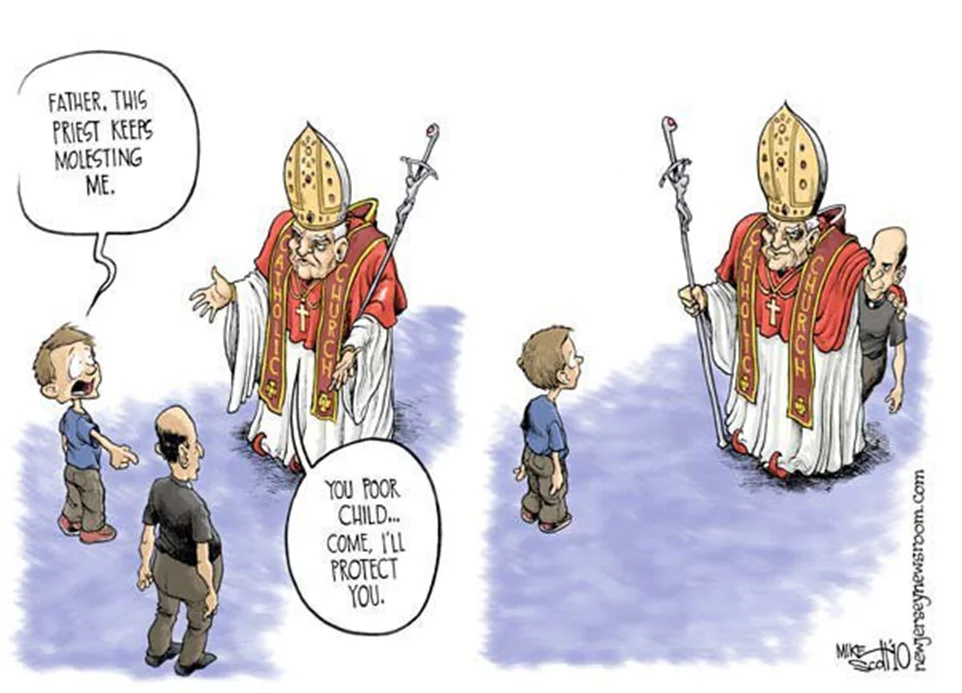 The pope needs to look at his part in this, and that of previous popes, not attack those wisely choosing not to have kids.

Comment from an Albertan:
love love love this!
dolly is rarely, if ever, political. this is pure passion. thank you!
Savage capitalism is stopping Italians from having kids, says Pope, Pontiff says pets are replacing children in some households by Thomson Reuters, May 12, 2023, CBC News
Starting a family in Italy is becoming a "titanic effort" that only the rich can afford, Pope Francis said on Friday, warning that "savage" free-market conditions were preventing the young from having children.

Pfffft! The extreme poor have been having kids since forever with corporations, including the most powerful and richest in the world – the raping catholic church, and the rich making big profits off human kids.

Births in Italy dropped below 400,000 in 2022, registering a 14th consecutive annual fall, with the overall population declining by 179,000 to 58.85 million. Italy's fertility rate of 1.24 children per woman is among the lowest in the world.
Speaking at a conference on the growing demographic crisis, Pope Francis said the declining birthrate signalled a lack of hope in the future, with younger generations weighed down by a sense of uncertainty, fragility and precariousness.
"Difficulty in finding a stable job, difficulty in keeping one, prohibitively expensive houses, sky-high rents and insufficient wages are real problems," he said on Friday, sitting alongside Italian Prime Minister Giorgia Meloni.
"The free market, without the necessary corrective measures, becomes savage and produces increasingly serious situations and inequalities," he added.
Francis acknowledged that there were "almost insurmountable constraints" on young women forced to choose between their career and motherhood. Given the high costs involved in raising children, people were revising their priorities, he added.
Italy recorded a record low number of live births last year, 392,598, which combined with an elevated number of deaths

likely "freedom" and COVID-19 caused

, 713,499, has accelerated the demographic trend that threatens to crash the country's social security system.
For context, Canada registered 367,684 live births in 2021, but Italy has approximately 20 million more people overall and over the past decade has taken in fewer immigrants per year than Canada. Italy ranked ahead of only South Korea in birth rates according to 2020 data of the 38 countries that make up the Organization for Economic Co-operation and Development (OECD), while Canada ranked in the bottom half.
A shrinking population is a major worry for the eurozone's third-largest country, with the economy minister warning this week that Italy's GDP risked dropping by 18 percentage points over the next two decades if current birth trends continued.

Greedy sods.

The education minister said on Thursday current demographics suggested that Italy's school population was set to shrink by one million over the next 10 years.
Divergence on immigration
Meloni campaigned on a "God, family and homeland" platform. Her government is backing a campaign to encourage at least 500,000 births annually by 2033, a rate that demographers say is necessary to prevent the economy from collapsing by growing the wage-earning population as retirees draw on their pensions.
Meloni, who has a daughter with her partner, told the family association congress that it was time to reverse the trend. But she said it must be done without resorting to surrogacy, hitting on broader political talking points that have surrounded the demographic debate in Italy as well as the government's crackdown on migrants and aversion to registering children of same-sex couples.
"We want a nation where it is no longer scandalous to say that — whatever the legitimate, free choices, inclinations of each person — we are all born of a man or a woman," Meloni said to applause. "Where it is not taboo to say that motherhood is not for sale, that wombs are not for rent and children are not over-the-counter products that you can choose on the shelf as if you were in the supermarket and maybe return if then the product does not match what you expect."
The pontiff and the Italian premier have less common ground when it comes to immigration.
"Immigrants are to be welcomed, accompanied, promoted and integrated," Francis said on last year's Catholic Church World Day of Migrants and Refugees, in September.
Meloni and her alliance have vowed to resume a strict crackdown on migrants coming to Italy via Libyan-based smugglers.
Meanwhile, a member of her Brothers of Italy party was criticized by the opposition Democratic Party last month for comments "reminiscent of the fascist regime of Benito Mussolini."
"Italians are having fewer children, so we're replacing them with someone else," Agriculture and Food Sovereignty Minister Francesco Lollobrigida said in parliament. "Yes to helping births, no to ethnic replacement."
Selfishness, too, Francis says
For his part, Francis on Friday also highlighted what he viewed as "selfish, egotistical" choices of individuals.
"We cannot passively accept that so many young people struggle to realize their family dream and are forced to lower the bar of desire, settling for mediocre substitutes: making money, aiming for a career, travelling, jealously guarding leisure time," he said.

What a patronizing asshole! It's their lives to live and kids to choose to have – or not. I think reducing the number of kids at risk of being raped by priests et al and or enduring horrific suffering because of human greed-induced pollution and climate extremes is a wise and selfless act, a most noble pursuit and is to be applauded. There is no other way to protect kids globally with church authorities enabling, shuffling and hiding their pedophiles (and lawyers and courts helping them) and humanity's deadly pollution harms ever escalating.

The Pope said pets were replacing children in some households and recounted how a woman at a recent audience had opened her bag and asked for a papal blessing for "her baby," only to reveal that it was a dog.
"I lost my patience and upbraided her saying many children are hungry and you bring me a dog," he said.
With files from CBC News and The Associated Press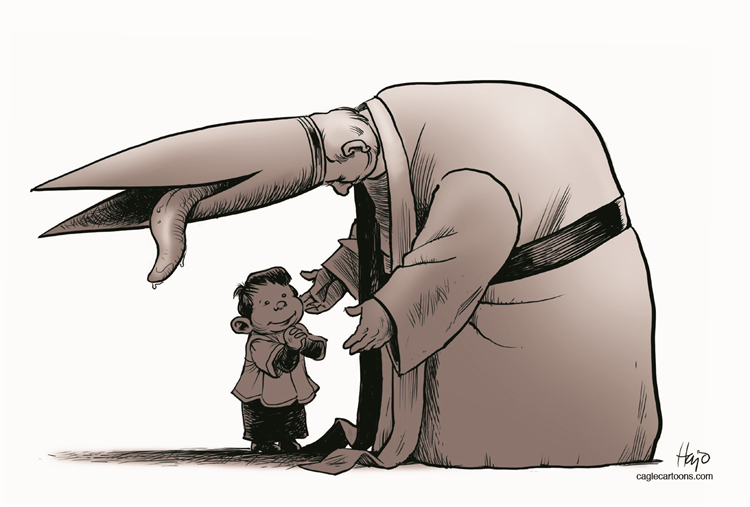 Pope Francis joins premier Giorgia Meloni in urging Italians to have more kids, not pets, Blasting couples who have pets instead of children, Pope Francis called for resources to be dedicated to helping couples grow their families by Nicole Winfield And Paolo Santalucia, The Associated Press, May 12, 2023, National Post
Pope Francis joined Italy's conservative premier Giorgia Meloni on Friday in encouraging Italians to have more children, denouncing the financial precariousness facing young couples and "selfish, egotistical" choices that have led to a record low birth rate that is threatening the country's economic future.
Francis urged concrete political action to invert the "demographic winter," which in population terms resulted in the disappearance of a city the size of Bari last year. Blasting couples who have pets instead of children, Francis called for resources to be dedicated to helping couples grow their families, saying it was necessary to "plant the future" with hope.
"Let us not resign ourselves to sterile dullness and pessimism," Francis told an annual gathering of pro-family organizations. "Let us not believe that history is already marked, that nothing can be done to reverse the trend."
… Speaking in religious terms, Meloni concluded by saying that her government wants to begin by "respecting the dignity, the uniqueness, the sacredness of every single human being, because each of us has a unique and unrepeatable genetic code. And this, like it or not, has something of the sacred."

Which catholic church authorities and others have no problem raping and destroying to feed their selfish sick urges.

A few of the comments:
Greg Traynor:
"Be fruitful and multiply"… the biggest canard ever, right up there with Man having dominion over all the plants and animals. Too many of us took it as gospel, and the planet has been dying a slow death, as our reign on Earth has been disaster. With the worst yet to come.
Thomas Wayne:
How many child abuse cases have been exposed and been perpetrated by the catholic church in Italy ?
Anca Nitu:
Is the pope making windows in people's bedrooms again?
How medieval of him
FYI overpopulation is the main cause of climate change and food shortages around the globe
***
Dolly Parton – World On Fire (Official Audio) May 11, 2023:
Liar, liar, the world's on fire/what you gonna do when it all burns down?
Have we all lost sight of common decency?