'National disgrace': Alberta First Nations sue federal government over drinking water by Jessica Barrett, June 16, 2014, Calgary Herald
Representatives from the Sucker Creek, Erminskin, Kainai and Tsuu T'ina nations filed the suit in federal court Monday morning. In its statement of claim, the group alleges the government has created and sustaining conditions where unsafe drinking water is rife on reserves. And that he lack of clean drinking water violates constitutional rights to life, liberty and security of aboriginal people. The group also claims the Safe Drinking Water for First Nations Act, passed in 2013, has done nothing to improve the quality of water on aboriginal reserves and merely protects the government from legal responsibility. The allegations have not been tested in court.
"What we're sick and tired of doing is waiting for the federal government to implement a system which safeguards our people from drinking water," said Sucker Creek Chief Jim Badger at a press conference Monday. He said he expects other First Nations will join the suit, noting a nation-wide engineering assessment done in 2011 found 73 per cent of aboriginal reserves across Canada "face serious risks to human health from drinking water."
"This is a national disgrace," he said. "The Harper government has promised to address this problem but has not. Instead we've got legislation that protects the federal government from liability if someone in our community gets sick or dies from drinking water. This response is shameful."
Each of the four groups involved in the lawsuit face persistent challenges to keep drinking water safe on reserves, he said, noting dead mice have been found floating in cisterns on Sucker Creek land.
Badger said the group wants the federal government to work with First Nations to develop new safeguards and legislation that will remedy the problem once and for all.
"We've tried to work with the federal government for the past several years and have got nowhere. We filed this court action today because something must be done," he said.
More to come…
[Refer also to: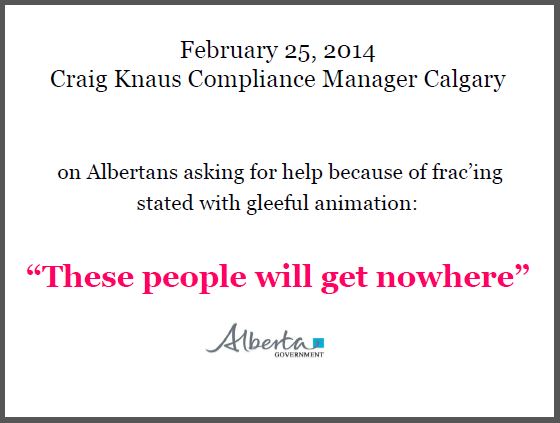 Slide from Ernst Presentations