Killer Water (TRAILER): The toxic truth behind Alberta's tar sands 2 Min. by Ricochet Media, Nov 17, 2023
In Northern Alberta, Canada, sit the Athabasca tar sands—the world's largest known reservoir of crude bitumen, and a major driver of Canada's economy. The vast majority of Canadian oil production comes from the extraction and processing of the crude bitumen found in the tar sands. But while Canada prospers off the tar sands industry, Indigenous communities downstream are in the grips of its toxic impact. It is well documented that the people of Fort Chipewyan, in northern Alberta, have been struck by disproportionately high rates of cancer, and their proximity to the tar sands has long been the suspected dominant factor contributing to their sickness.
In a new feature documentary, "Killer Water," award-winning journalist Brandi Morin and award-winning filmmaker/director Geordie Day delve deep into the heart of the environmental crisis plaguing the Alberta oil sands, uncovering the hidden truths that have long been ignored.
The film exposes the detrimental impact of toxic tailings ponds leakage on the delicate ecosystems, water sources, and human life in and around Fort Chipewyan. Through stunning visuals and compelling narratives, viewers are taken on a journey that highlights the injustices faced by the Indigenous community living in the shadow of this industrial development.
"Killer Water" was produced in partnership with The Real News Network, IndigiNews, and Ricochet Media.
The documentary and an accompanying transcript will be co-published by: IndigiNews, Ricochet Media, and The Real News Network on November 24, 2023.
Pre-Production: Brandi Morin, Geordie Day, Ethan Cox, Andrea Houston, Cara McKenna, Eden Fineday, Maximillian Alvarez, Kayla Rivara Studio Production: Geordie Day
Post-Production: Brandi Morin, Geordie Day, Ethan Cox, Andrea Houston, Cara McKenna, Eden Fineday, Maximillian Alvarez, Kayla Rivara

Today we're incredibly proud to release the trailer for Killer Water.

It is the latest documentary project produced through an innovative and collaborative partnership between Ricochet Media, IndigiNews Media, and the Real News Network. 

Killer Water shines a spotlight on the toxic truth behind Alberta's oil sands pollution. 

The film, to be released to the public on Friday, November 24, highlights the devastating effects of tailing pond leaks on Indigenous inhabitants of the Fort Chipewyan community in Northern Alberta. 

Today, we're offering you a sneak peek at the trailer, and asking for your help in sharing it far and wide.  Led by award-winning Indigenous journalist Brandi Morin, and beautifully shot and edited by award-winning cinematographer Geordie Day, brace yourself for a film that investigates whether big oil companies are doing enough to protect Indigenous stewards of the land.

Through interviews with community leaders, doctors, and scientists, viewers are taken on a journey that highlights the injustices, oppression, and negligence faced by an Indigenous community forced to live in the shadow of industrial development.
                    
"The film is an urgent call to protect our environment, ensure the well-being of Indigenous communities, and foster sustainable practices for the future," says Morin.  Killer Water premieres on Ricochet's YouTube on November 24, at 10 a.m. MST. The documentary will be followed by a panel discussion with Brandi Morin and Geordie Day. The film promises to educate, inspire, and ignite conversations surrounding environmental justice and Indigenous rights. 


Now, we need your help to get the word out.


This week we got some bad news. A day before the release of the trailer for this extraordinary documentary, Meta blocked our Instagram feed, preventing us from sharing it with even more people. 

Although we've been expecting it for weeks, it doesn't make it any less painful. When Killer Water drops on Friday, please share the trailer with your friends and family.

Post it on your social media feeds and encourage people to watch.

And be sure to subscribe to our YouTube channel to make sure you never miss any of our content — that's an easy way to support us and the work we do. This latest move follows Meta previously blocking our news content on our Facebook feed. (Read our coverage here)

These moves by big tech companies to block news on their platforms undermine democracy and represent an existential threat to independent news outlets like ours that have relied on social media to help readers to discover our work. 

Even with so much up in the air right now, we are keeping our eye on the ball and focusing on continuing to produce the accountability-focused investigative journalism you can't find anywhere else. 

Journalism from the ground, like our upcoming documentary Killer Water, is the culmination of the collaborative, public-interest reporting that has built Ricochet Media over the past 10 years — and with your help, it's the kind of work we'd like to do more of. We may not have Meta, and soon we may not have Google either, but we still have you, and we couldn't be more thankful for that.

Warmest,

Andrea Houston
Managing Editor, Ricochet Media Ricochet is a non-profit national media outlet with a mandate to serve the public interest. We publish investigative journalism that speaks truth to power, and incisive opinion that reflects the cultural and political diversity of our audience.

Are you a member? If not, please consider joining today. Your recurring monthly donation helps us pay award-winning reporters a fair rate for journalism that holds the powerful to account, and keeps all our content free and accessible to everyone. There are no paywalls here. Share Tweet Forward If you have tips or story pitches send us an email.

We accept freelance pitches for short- and long-form journalism, with special support available for worthy investigative projects.

Inquiries should be sent to

email hidden; JavaScript is required


Our mailing address is:
Ricochet Media (English)
247-2055 Commercial Drive
Vancouver, BC V5N 0C7



Add us to your address book

 
***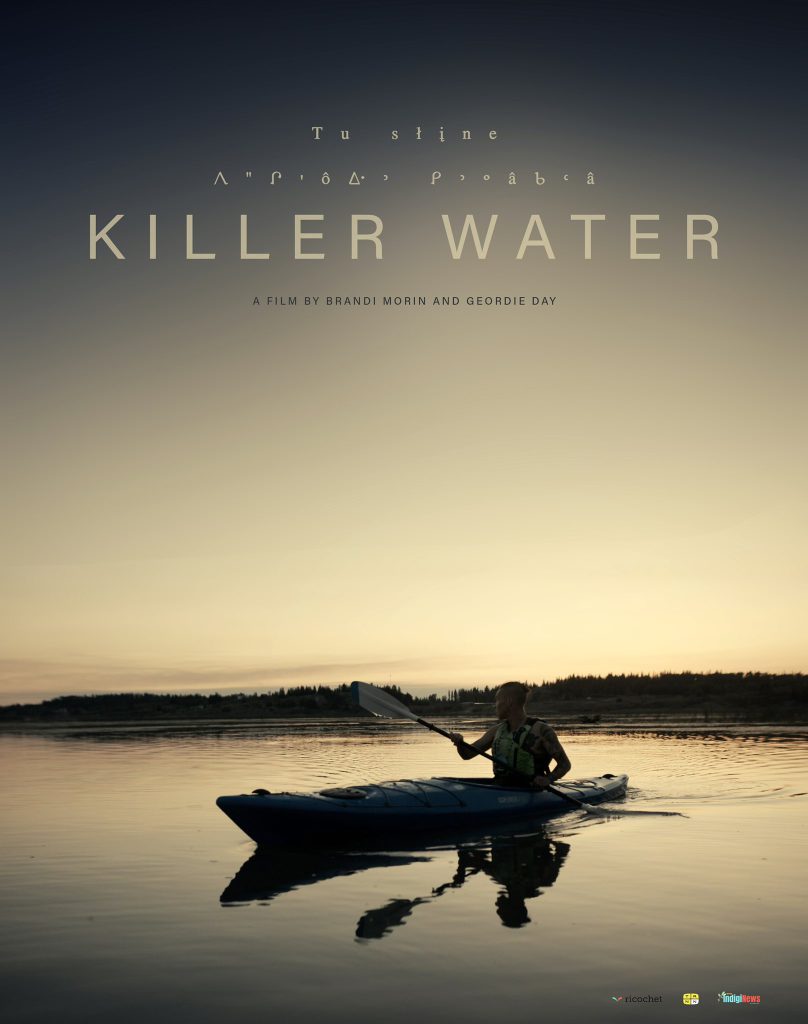 Refer also to:
2016: New Study: Alberta's tar sands leading source of air pollution in North America, Tens of thousands of people living within reach breathing elevated levels of fine particles linked in previous studies to lung cancer, cardiovascular disease, diabetes
2015: AER orders "expectations" to Nexen over massive pipeline spill south of Fort McMurray, Alberta. Athabasca Chipewyan First Nation calls the break a tarsands milestone: "It is now home to the largest spill in Canadian history"
2015: Dr. John O'Connor Fired? Why? Alberta tarsands industry and Prentice-Harper government spite? Get rid of O'Connor before the long awaited tarsands-harm health study begins?
2014: New Study: Emissions may be two to three times higher, some pose cancer risk; Environmental health risks of Alberta tarsands probably underestimated
2014: Fracing the Caprock to Hell: Athabasca Chipewyan Knew that Cracked Caprock Could Cause Bitumen Leaks in Cold Lake – Canadian Natural Resources Ltd. Finally Agrees
2014: Chipewyan chief vows fight will continue until treaty issues in oilsands area are resolved, This country will never be the same again'
2014: Health report: some Alberta doctors refused to treat families exposed to toxic emissions by Baytex in Peace Country, one lab refused to process a test
2014: Karla Labrecque's doctor refused to do a blood test until he consults with a local politician; Mike Labrecque gets sick working for Baytex, Baytex lets him go: "You're done."

Imagine Indigenous trying to get a blood test processed in Alberta for tarsands harms!

2014: Promises promises promises, Alberta government "hopes" to finally have long promised environmental monitoring panel running by early 2014
2013: Air Pollution and Cancer Spikes linked in Alberta; Alberta's Oil Legacy: Bad Air and Rare Cancers, Sickening carcinogens now saturate Industrial Heartland, study finds
2013: Carcinogens emitted from Canada's main fossil fuel hub, study says, U.S. researchers say they found a high incidence of blood cancers among men in Alberta's 'Industrial Heartland.'
2013: Alberta's Oil Legacy: Bad Air and Rare Cancers, Sickening carcinogens now saturate the province's Industrial Heartland, study finds
2013: Heavy Air Pollution in Canada Linked to Cancer Spikes in Rural Region
Despite the random times, though, all of the samples showed similar results; amounts of some dangerous volatile organic compounds were 6,000 times higher than normal. The contaminants that the researchers found included the carcinogens 1,3-butadiene and benzene and other airborne pollutants. Yet in order to see how these pollutants might be impacting the community, the researchers had to investigate a bit further. They gathered health records spanning more than a decade that showed the number of men with leukemia and non-Hodgkin's lymphoma was greater in communities closest to the pollution plumes than in neighboring counties.
2013: Carcinogens detected in emissions downwind of 'Industrial Heartland'  Longtime residents near industrial Alberta have struggled to bring attention to bad odors, health threats and related concerns.
2013: Air quality in the Industrial Heartland of Alberta, Canada and potential impacts on human health by Isobel J. Simpson, Josette E. Marrero, Stuart Batterman, Simone Meinardi, Barbara Barletta, and Donald R. Blake, Available to purchase online October 1, 2013, Atmospheric Environment, dx.doi.org/10.1016/j.atmosenv.2013.09.017
Highlights
Alberta's Industrial Heartland is Canada's largest hydrocarbon processing center.
We characterize 77 volatile organic compounds (VOCs) emitted in this region.
Dozens of VOCs, including carcinogens, were enhanced in the industrial plumes.
Sources include propene fractionation, diluent separation and bitumen processing.
Male hematopoietic cancer rates are higher in this region than elsewhere in Alberta.
2013: Documentary on One: Undue Alarm
The biggest known oil reserve in the world. A tiny community of aboriginal Canadians. And a Limerick GP.
"Undue Alarm" is the story of how Dr. John O'Connor became a tireless campaigner on behalf of the First Nations communities – and found himself at the centre of a nationwide controversy in Canada.
When Limerick man Dr. John O'Connor went to Canada to practice medicine, he had little idea how his life would unfold.
The Alberta Oil Sands is the biggest industrial project on the planet. The area currently being mined for oil is the size of Ireland. Downstream from this on the shores of Lake Athabasca lies the tiny native community of Fort Chipewyan.
A breathtakingly beautiful place, 'Fort Chip' is on the far northeastern tip of the province of Alberta. In winter it is accessible by the 'ice road' – a road that is constructed from the harsh northern climate. In summer access is by way of a small plane.
Most of the people that live here are either Méti or First Nation – that is, native Canadians who have lived on the land through traditional methods of trapping, hunting, fishing and gathering berries for generations.
In 2000 Dr. O'Connor – or Dr. O as locals call him – became family physician to the tiny community of 1,200 people. When he started hearing concerns among the community about elevated rates of cancer in the community he did something that no outsider had done before: he listened to them. Then he spoke out about it. And what happened next is not what he expected.
A raft of professional complaints were made against him by the Canadian health authorities. And he would live with one of these – 'causing undue alarm' among the community – for five years.
Dr. O'Connor went from being a simple GP to a tireless campaigner and activist on behalf of native communities in Canada.
2013: Fort Chipewyan rare cancer cases cry out for study; Fort Chipewyan councillor latest resident diagnosed with rare cancer, 'How can this keep happening?'
2012: Dr. David Schindler: Tar Sands Science "Shoddy", "Must Change"
2010: Benzene Exposure Near the US Permissible Limit Is Associated With Sperm Aneuploidy
2007: Backlash against a whistle blower, For years, Dr. John O'Connor has made headlines by continually asking why natives near the oil sands have so much cancer