ERCB proposing new approach to unconventional resource regulatory framework by Amanda Stephenson, December 18, 2012, Calgary Herald
Alberta's energy regulator is seeking public input on new rules designed to address the oil and gas industry's growing use of "fracking" or hydraulic fracturing in large-scale, manufacturing style developments. A discussion paper drafted by the ERCB would require companies to seek regulatory approval for entire developments, rather than submitting applications one well at a time, when proposing large-scale unconventional resource developments. ERCB spokesperson Bob Curran said regulatory solutions for unconventional resource development would have to apply to an entire "play", satisfying specific environmental, economic, and social requirements. "What we're trying to do is ensure that when an operator goes into an area, we're notifying the local community and those who may be effected by the development of the whole breadth and scope of what they may expect to see in that area," Curran said.
…
"To date, we haven't seen the large-scale commercial development that other parts of North America have seen," Curran said. "This is an opportunity to review our regulatory framework and make any changes that we identified so we can stay ahead of the curve."
…
Unconventional resource development technologies have proved controversial. Fracking, for example, has been linked to groundwater contamination and is acknowledged to cause small earthquakes. The ERCB says approximately 171,000 wells in Alberta have been stimulated through fracking since the technology was first introduced in the 1950s — 5,000 of those since 2008. While Curran said Alberta's existing regulations are already designed with risk management in mind, a new approach would make the process more transparent and ensure all stakeholders know what's going on. "It's a broader scope than what we currently have in place," he said. Travis Davies, spokesman for the Canadian Association of Petroleum Producers, said the industry is moving toward more multi-pad horizontal drilling and an increased use of hydraulic fracturing, so the ERCB process makes sense. "As resource development evolves, it's appropriate that the regulators do also," Davies said. "Our concern would be if the regulator wasn't keeping up with advancements in the way we develop these resources." [Emphasis added]
Energy regulator wants feedback on new fracking rules [deregulation] by The Canadian Press, December 17, 2012, Edmonton Journal
A growing use of fracking in the oilpatch has Alberta's energy regulator looking for public input on new rules that could require companies to submit development plans for entire regions at a time. "We want to make sure that communities are fully engaged and have a voice early on so that they don't feel that they're being worn down incrementally," Bob Curran, spokesman for the Energy Resources Conservation Board, said Monday. The current regulatory approach deals with one facility at a time as projects come forward. But fracking and other unconventional energy might be better regulated one the basis of an entire "play" — defined as one single geological pool of energy, Curran said. Because fracking plays usually involve pools that are fairly well-mapped, it's possible to lay out from the start a developer's entire plan. "We have a good idea where they are and how much resource is there," said Curran. "We have a much better knowledge base from which to move forward. The play-based approach says if a company's going into an area, give us your entire plan for the area as opposed to the incremental approach." The board also suggests that rules could be slightly different for each play depending on the risks for each resource. … The board's discussion paper for the new regulations also suggests that companies involved in the same play work together from the start by sharing information to minimize impacts. Curran acknowledges that could be a tough goal to meet for an industry which jealously guards data. "We're hopeful that the feedback we get from industry will give us some guidance to overcome those issues." Curran said the board is reviewing its rules for fracking to get ready for large-scale fracking, which requires much more intensive surface infrastructure. … "It's an acknowledgment that unconventional resources are different and do require a higher level of management," he said. "The well-by-well process is not effective when you're dealing with the scale and intensity of some of these developments." … Members of the public have until March 31 to make their opinions known to the board. [Emphasis added]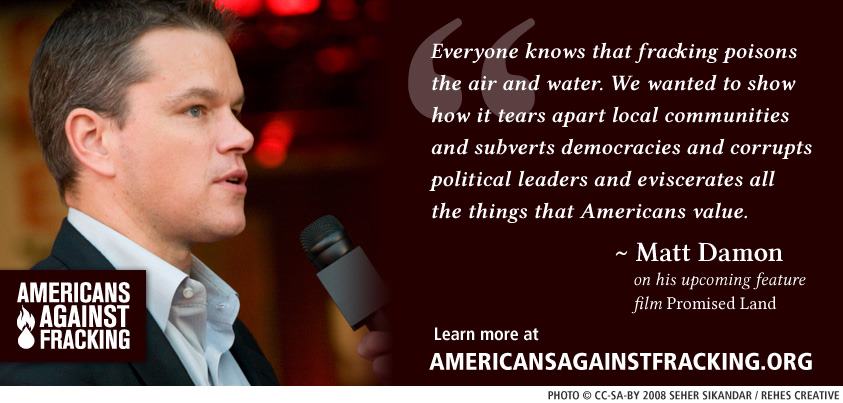 ERCB Seeking Feedback on Regulatory Approach [deregulation via Synergy Alberta control over communities and residents, and CAPP's voluntary guidelines and insufficient baseline water well testing] for Unconventional Development News Release by ERCB, December 17, 2012
The Energy Resources Conservation Board (ERCB) is accepting feedback on the regulation of future unconventional resource development. … The technology used to develop unconventional resources is not new in Alberta; however, the scale of the developments has the potential to be much larger than Albertans may have experienced in the past. To address the associated challenges with large-scale developments, the ERCB has suggested a new regulatory approach that includes moving from well-by-well regulation to regulation focused on development within a defined area. This play-focused regulation would be performance-based to achieve specific outcomes in public safety, water protection, air quality, waste management, surface impacts, resource conservation, and orderly development. Approximately 171,000 wells in Alberta have been stimulated using hydraulic fracturing since the technology was first introduced in the 1950s.  Since 2008, approximately 5,000 horizontal wells have been drilled in Alberta using multi-stage hydraulic fracturing to enhance oil and gas recovery. Albertans are encouraged to participate in the review of the discussion paper, to provide input on and help shape the new regulatory approach. Feedback will be accepted until March 31, 2013.
Regulating [in reality, deregulating] Unconventional Oil and Gas in Alberta: A Discussion Paper by the ERCB, released December 17, 2012
As Alberta's primary energy regulator, the Energy Resources Conservation Board (ERCB) is clear in its mission: to ensure that the discovery, development, and delivery of Alberta's energy resources take place in a manner that is fair, responsible, and in the public interest. In assessing the public interest, the ERCB has regard for public safety, environmental protection, and resource conservation.
…unlike conventional hydrocarbon pools, unconventional resource development requires a greater scale of  development and intensity of infrastructure (wells, roads, and other facilities) to be economical. This difference, and others, is driving the ERCB's work to introduce a new regulatory framework for the development of unconventional resources. … As with all energy regulation, this new framework aims to…avoid imposing unnecessary regulatory burden on industry. … The ERCB will introduce a new pad approval process to facilitate placing multiple wells and their associated facilities on one pad. The new process will combine approval for activities such as drilling and completing multiple wells and installing related production equipment on a pad into one approval. Pad approvals could be used anywhere in the province.
The term unconventional has typically been applied to oil- or gas-bearing zones with low to very poor permeability that require increased reservoir access and/or extensive stimulation to produce in commercial quantities. Advanced completion technologies are required to artificially create permeability in the rock—currently best achieved with hydraulic fracturing. … The ERCB's regulatory framework must continue to recognize and respond to the risks oil and gas development poses to conservation, public safety, and the environment and ensure orderly development without introducing undue regulatory burden on industry. … The ERCB has a mandate to ensure that oilfield operations do not affect the quality of nonsaline water. Alberta Environment and Sustainable Resource Development (ESRD) has a mandate to establish policies related to the protection and sustainable use of all water by all industry and the public. The two agencies work together to ensure the protection and proper management of Alberta's water resources in the face of oil and gas activities. … …most unconventional resource development requires a level of infrastructure and activity that may increase effects on water, air, and land as well as conflicts with other surface land uses. Increases in vehicle traffic, noise, dust, emissions, and light pollution are common….
The ERCB's existing regulatory requirements and processes will remain in effect unless modified for a specific play. … The regulatory approaches used could range from highly prescriptive regulatory requirements that dictate how an activity must be conducted to performance-based regulations that set the regulatory outcomes to be achieved and allow the regulated entity to determine how best to achieve them. Some aspects of new emerging resource development can benefit from a performance-based approach, which provides flexibility and encourages technological advancement and innovation. … The ERCB's regulatory approach will also consider industry's success in developing industry recommended practices (IRPs) to manage the effects of unconventional resource development, such as the Guiding Principles for Hydraulic Fracturing published by the Canadian Association of Petroleum Producers (CAPP). If the ERCB is satisfied that industry-developed IRPs can be successful in achieving outcomes, commitment to those IRPs by operators within a play can form a part of the overall regulatory process for that play. …
Once a play is declared, the ERCB will identify expected outcomes, modifications to existing ERCB requirements, and new requirements and/or regulatory processes for that play in a Board Order. As a baseline, operators within a play must follow all current regulatory requirements except where modified or superseded by play-focused requirements in the Board Order. Changes or deviations from existing requirements will be clearly identified for each declared play. As development within a play proceeds and matures, the ERCB may adjust the declared play boundary and specific requirements or processes as necessary. … Depending on the characteristics of the resource play and the associated risks or issues to be managed, modified requirements could include a new or enhanced requirement or a relaxation of a standard requirement. Some examples of current ERCB regulation that could be subject to play-focused rules are subsurface reservoir development, production controls, flaring limits, geohazard assessment, technology-specific design or operation, and data requirements and reporting. …
Increased emphasis on planning and collaboration among operators and other stakeholders within a play will be critical given the nature of unconventional resources—their large continuous extent, potential regional effects,the technology and infrastructure needed to exploit them, and the need to maximize economic efficiency. …
4. Stakeholder engagement that proactively involves the local community and other stakeholders throughout the full life cycle of the project, from early in the play development through to abandonment, to determine which issues are of particular concern and how they may be addressed. 
5. Life-cycle wellbore integrity management that ensures fluid containment within  the wellbore and well control through the full life cycle of the well, from drilling to abandonment …
To facilitate placing multiple horizontal wells on a single pad location, a new pad approval process will be introduced. … Pad approvals will also streamline and improve the efficiency of the application and approval process for repeat activities that occur on one location and will support early multiwell production operations. The pad could then be approved if there were no objections and it were deemed complete and reflected good planning practices. Pad approvals would allow multiple activities to occur over an extended period. The ERCB is currently considering pad approvals that would allow drilling up to three years from the approval date. Additional postapproval notifications and data submissions, in some instances, would be pad based instead of well based. …
4.5//Other Considerations
The ERCB has also identified evolving challenges at an operational level that it will assess and change where risks warrant or where streamlining processes can improve efficiency. Some of these challenges include
• improving the understanding of how geology, completion type, and pressures used influence the 3D hydraulic fracture propagation envelope;
• understanding appropriate spacing of horizontal wells and corresponding fracture patterns to ensure optimal resource production and minimize well operational problems;
• improving an understanding of the effects of hydraulic fracturing, especially with respect to interformational crossflow and minimizing unintended pathways to offset energy wells penetrating the same formation;
• improving wellbore integrity assurance;
• improving regulatory response to new technologies, including risk assessment
and approval mechanisms;
• improving clarity on how a producing well is classified as an oil or gas well and the effects of the classification on horizontal wells in shales or other resource plays;
• improving an understanding of regulatory data needs for unconventional resources; …
Use a public-interest test process to develop, consult on, and review industry-led, play-focused water management plans for approval and implementation. …
Poor wellbore construction practices, inappropriate well completion techniques, or poor waste handling practices may affect surface water and nonsaline groundwater quality. …
Significant volumes of waste fluids will be generated from flowback of hydraulic fracturing fluids during well cleanup. These waste fluids must be properly stored and eventually disposed of. …
Extent of economic recoverable reserves is unclear even though technology is quickly evolving. Opportunities for enhanced recovery are not well understood. …
Surface impacts Additional surface footprint to the landscape from increased and often intense activity. Nuisances from this kind of activity, such as an increase in high volumes of vehicle traffic, noise, and dust. …
PUBLIC SAFETY
H2S and other operational issues. Up-hole drilling or hydraulic fracturing could encounter sour zones even though new resource plays are expected to be sweet and, therefore, low risk. Ensure that oil and gas activities do not compromise public safety
• Put effective emergency response plans in place where necessary to deal with any potential to encounters with sour gas.
• Test the emergency response plan to ensure that sufficient capacity exists to deploy it swiftly and efficiently.
• Include appropriate setbacks from the development that are protective of public. …
Water Management Requirements
Effective water management will be required to achieve the outcomes in those plays that require water for hydraulic fracturing purposes. Operators must provide details on how they intend to manage water use through the various stages of development: exploration, pilot scale, and full commercial.
Operators within a declared play will be required to address the following in the play development plan:
• water source options and assessments of applicability to each play
• what is known on water inventories, existing water uses, and ecosystem water needs, including steps needed to improve knowledge in these areas
• data gaps, corresponding studies necessary to fill gaps, and plans to address data gaps, including opportunities to initiate and fund collaborative and timely scientific and technical studies
• management systems to effectively manage water access, transport, storage, use, and disposal
• opportunities to reduce water use, emphasizing a reduction of nonsaline water requirements
• opportunities to recycle and reuse flow-back or other produced water, including economic and/or technology constraints if present
• monitoring and reporting of groundwater and surface water, including a baseline assessment and ongoing monitoring and reporting of changes in quantity and quality, to ensure that outcomes are achieved
• a description of the hydraulic fracturing fluids typically used
• a description of how the water management plans for the play integrate with the plans of the Watershed Planning and Advisory Councils (WPAC) and the existing ESRD Water Management and Regional plans
• source and volumes of water for waterbased hydraulic fracture fluids at each
stage of development (exploratory, pilot, full commercial)
• an annual report of all water use, expected changes in water volumes, incidents, landowner issues, etc., for the play
The following sets out actions to be taken at each stage of development for the above water information:
• Exploration stage: Initiate a preliminary scan for potential water issues. Identify suitable/available water sources and water needs. Identify potential problems in long-term water availability at the piloting and development stages.
• Piloting stage: Collaborate on gathering information and identifying gaps in baseline information. Further investigate waterrelated issues and incorporate the results into criteria for pilot studies. Operators in the play must collaborate on play-scale reviews of groundwater, surface water, off-stream storage potential, and other potential sources/alternatives as well as water treatment, transport, and disposal opportunities [?].
• Development stage: Conclude groundwater and surface water studies and incorporate findings into long-term planning.
The ERCB will also collaborate with ESRD to
• establish a formal water measurement and reporting system for the use of all surface water, nonsaline groundwater, saline groundwater, wastewater, and recycled water;
• track and publicly report on all water used;
• require public disclosure of the chemicals within hydraulic fracture fluids;
• review and consider replacement options for and/or banning of certain high-risk substances from fracture fluids;
• review ESRD's groundwater aquifer testing standards and licensing guidelines to enable efficient and effective technical evaluation of groundwater supply on a play and/or aquifer basis as an extension or variation of existing well-by-well testing requirements for nonsaline groundwater use;
• conduct performance reviews to address need for water management changes and/or operational improvements based on evolving technology, changing economics, or changed water availability or overall risk (these reviews will also ensure that regulatory outcomes are being achieved); and
• continue groundwater (nonsaline and saline) mapping/inventory studies.  …
3//Subsurface Reservoir Management
Recovering Alberta's large unconventional resources will be technologically and economically challenging. Standard reservoir development practices, in particular well spacing and completion, will not achieve reasonable recovery levels. Recovery performance will be heavily dependent on the success of applied stimulation techniques, which can, in some cases, be related to how well the local rock stress regime and the effect of wellbore geometry is understood. Phase behavior of reservoir fluids in some unconventional plays may be complex, and production rates and pressure drawdown near the wellbore could affect overall hydrocarbon recovery. Enhanced recovery potential in unconventional resource plays is not well understood….
Stakeholder Engagement Requirements
Operators in a play must develop a comprehensive stakeholder engagement plan that addresses how they will involve the public, landowners, and local authorities at each stage of the play development. Operators within a declared play should consider and/or address the following in the play development plan:
• key stakeholders, specific concerns, and preferred methods of communication
• different options to engage, understand, receive input, and respond to the needs of various stakeholders
• proactive and timely disclosure of development plans as they evolve
• open dialogue about real…impacts of development and opportunities to mitigate them
• method of evaluating engagement activities. …
5//Life-Cycle Wellbore Integrity
Hydraulic fracturing has expanded in use to many different reservoir rock applications with a range of types and sizes of fracture treatment. This evolution has raised the potential risk of wellbore failure both in the well being hydraulically fractured and surrounding wells. Consideration of these advanced drilling and completion technologies for the development of unconventional resources must be undertaken with the goal of ensuring that wellbore integrity is maintained. Individual resource play characteristics as well as area specific drilling and completion wellbore challenges are factors to be considered when designing appropriate wellbore construction programs for a play.
Life-Cycle Wellbore Integrity Outcomes
• Maintain quality of surface water and nonsaline groundwater.
• Prevent unintended fluid cross-flow between geologic strata.
• Ensure that wellbore fluids are contained within the wellbore and any adjacent wellbores. [Emphasis added]
[Refer also to:
Communication uncertainty plagues fracturing debate by Stephen Ewart, January 25, 2012, Calgary Herald
The ERCB is reviewing its regulations for all unconventional resources but has no time frame for its completion. As spokeswoman Cara Tobin said in an e-mail, the review is "a complex undertaking and the implications on Alberta's regulatory system are significant…the ERCB will continue to take a measured approach to the study." [Emphasis added]
It is horrifying that we have to fight our own government to save the environment
Ansel Adams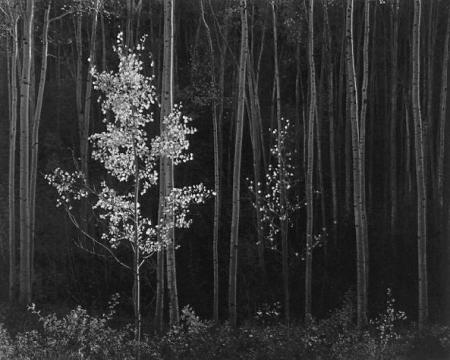 Photo by Ansel Adams, Source Frack Mountain