Danger Below? New Properties Hide Abandoned Oil And Gas Wells
Heavily frac'd Colorado seeing earthquakes where they've never happened before. "Big booms, roars and shaking homes." [How many frac quakes until no energy well bores remain sealed?]
Louisiana Desoto Parish, Frac'ing Haynesville Shale Problems: Gas eruptions; methane, ethane and benzene in aquifer and drinking water
Bow Island, Alberta: "Water" well beside Chantel Timmons' home leaking white foam & dangerous levels natural gas. Is it an abandoned shallow gas well or historic stratigraphic test well? Charter violating, No Public Interest or Public Health mandate, "No Duty of Care" AER shirking its duties, yet again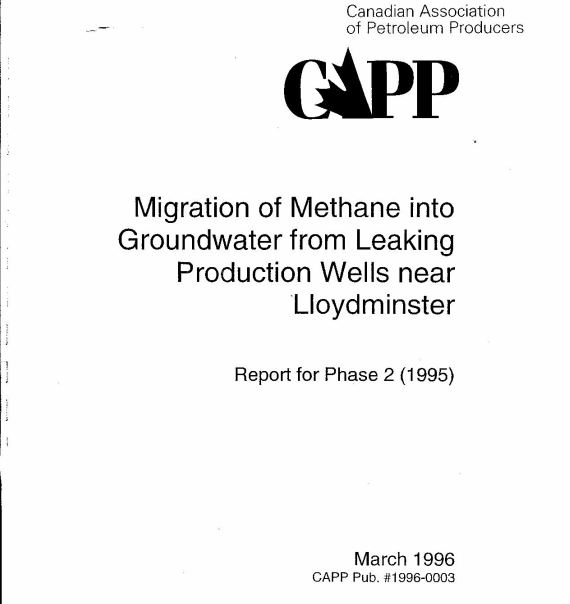 Investigators say an accumulation of gases appears to have caused the explosion that destroyed the Rosebud water tower and sent a Wheatland County employee to hospital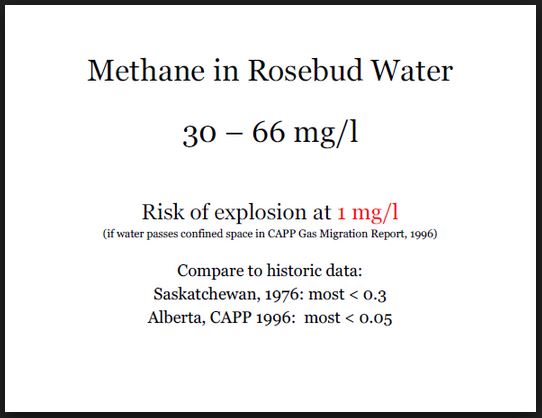 To Honour the Fallen on Remembrance Day: Make public AER's secret "D79 Abandoned Well Methane Toxicity Preliminary Assessment" & Appendix 2 by Alberta Health, Admitting "Acute-Life threatening" risks & "Neurological effects"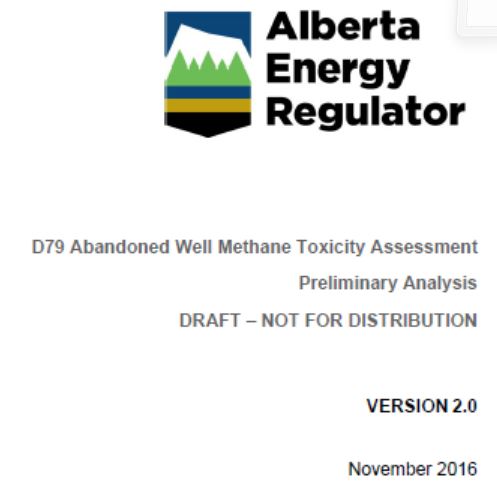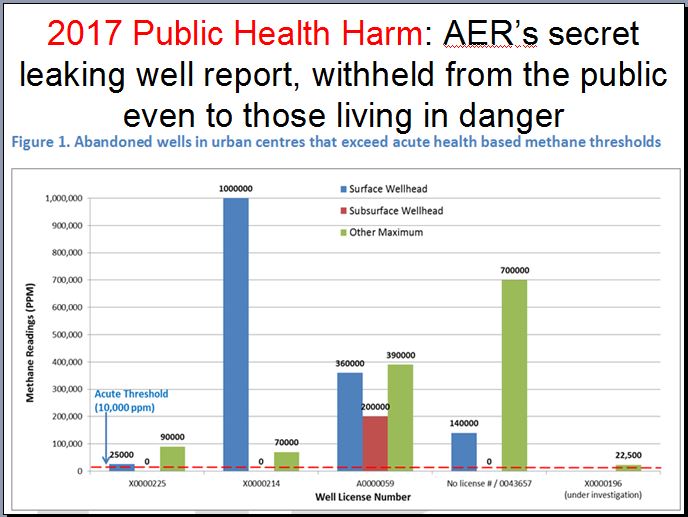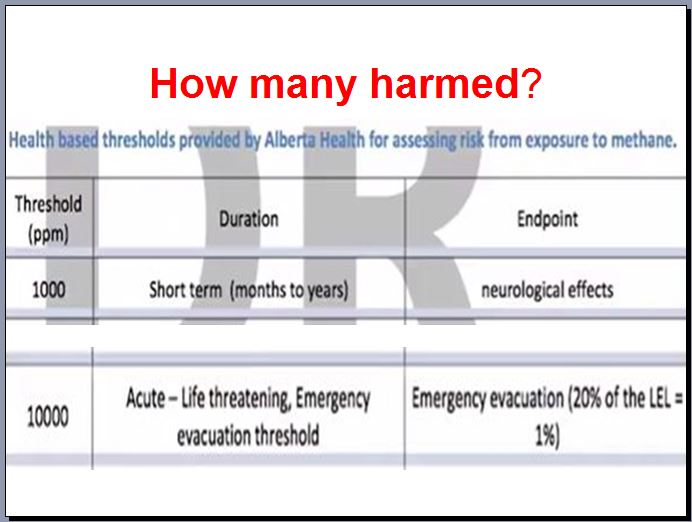 Leak in 100 year old shallow natural gas well caused serious methane migration into Waynesburg Medical Center; Methane build-up rendered the center uninhabitable!
Ontario: In Norfolk, leaking abandoned industry *sour* gas wells forces exclusion zone for vehicles, vessels, and evacuation of 22 homes. In nearby Town of Jarvis (population 2,300), unusually high methane readings, firefighters test gas levels at every home. Compare to grossly negligent, "No Duty of Care," Charter-violating, lying, spying, heinous AER covering-up industry's deadly gas leaks.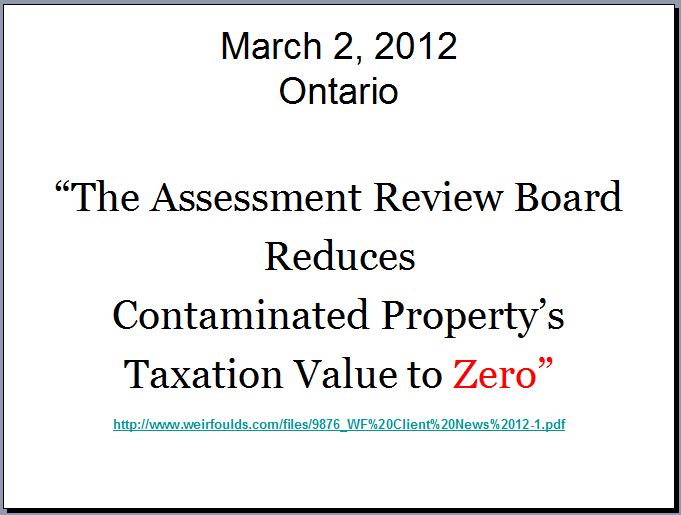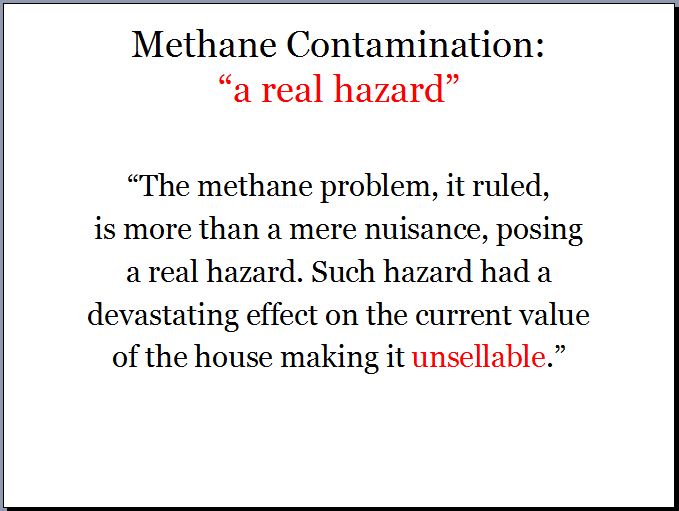 Two-tiered Alberta: Urban, but not rural, home owners and businesses get inspections and protections from leaking abandoned energy wells and stratigraphic test holes: St. Albert residents sitting on abandoned oil and gas wells
Mountain View County will inform residents about new abandoned energy well rules
Are Suspended/Abandoned Oilfield Wells Dangerous? Oil Field Worker Critical After Being Burned in Robertson County Explosion
Pennsylvania, Finleyville: Joyce and Hillary Hill forced out of their home of 38 years; Migrating gas into their water cistern exploded, threatens explosion of their home too
Trouble Beneath Our Feet: Leaking Energy Wells a Burning Issue; Big problem, Expensive to Fix, Impossible to Completely Stop
Saskatchewan Geological Survey Geologist to Ernst in 2006: Methane detectors will not protect you; If they warn of industry's natural gas leaking into your home or venting from water taps, it's usually too late to get out safely. Weld County Colorado offering explosive gas detectors to residents for free
AER trying to pretend it's a regulator? Trying to deflect from Nikiforuk's reporting on life-threatening leaking energy wells in Calgary, Medicine Hat, Calmar, Edmonton, more?
Calmar families asked to leave homes again in effort to fix Imperial Oil's methane leak, Ordered fix made the leak worse
Calmar residents know the drill as company works to cap abandoned well
Calmar Homeowners Suing Town of Calmar and Aztec Home Sales Inc over Leaking Wells
Crying foul over Calmar gas well, Calmar residents upset about lack of compensation, loss of property values
Alberta Premier Ed Stelmach demands answers to why Calmar homes put in danger and built over abandoned gas well
Leaking gas well forces families out in Calmar neighbourhood
Province may change well setback rules
Imperial Oil leaking natural gas wells a nightmare for homeowners near Edmonton [How many leakers in Edmonton?]
Broomfield discovers leak in old, capped and buried oil and gas well in new neighborhood COGCC says well will be replugged, by Russell Haythorn, Nov 15, 2019, The Denver Channel
BROOMFIELD, Colo. — Neighbors in a new Broomfield subdivision are feeling under siege after the city discovered a plugged and abandoned oil well is leaking.
There's now a drill rig parked in the middle of the newly paved Grahams Peak Way in the Anthem Highlands neighborhood.
The Colorado Oil and Gas Conservation Committee (COGCC) says tests show elevated concentrations of methane and other compounds in the soil.
So, they are digging up the well site and re-plugging the well which was first cut, capped and buried in 2003. [That's not very old!]
"It's disconcerting to say the least," said homeowner Becky McLeod.
New homes are going up all around the site — and new homeowners question the transparency of the developers.
"I live about two blocks away from a plugged and abandoned well, and there was no disclosure to us when we purchased," [Of course there wasn't! Developers want to make money, not ensure safety of communities!] said homeowner Laurie Anderson, who is also a newly elected city councilwoman in Broomfield. "And it wasn't until we as residents said – 'Hey, wait – what's going on in our community?'"
"Who wants one of those in their neighborhood?" McLeod said.
COGCC officials says it has about a week of work left on the site in order to get the well re-plugged safely.
"We didn't want to tear up the whole neighborhood," said Mike Hickey, program engineer for orphaned wells for the COGCC. "So, we went down with straight walls as far as we could."
Hickey said there is no immediate danger. [Most unwise to believe or trust any staff at any energy regulator anywhere in the world. The COGCC is nearly as dreadful as the AER!]
"I wouldn't have those humans in there if I thought there was an explosion danger," Hickey said of his crew working on the site on Friday. "We'd be doing things very differently."
Despite that, neighbors say the issue goes much deeper than this one well.
"These wells are dotted throughout Broomfield and other communities," Anderson said. "And you can see there's major construction going on here. This entire road is going to be homes."
Hickey said it's a very safe process.
"Yes," Hickey said. "I believe that. These are 1,000-year plugs. These things have to be permanent." [What an arrogant disgusting lie! New wells start leaking nearly immediately! People need to know they are living in danger of blowing up and or poisoned]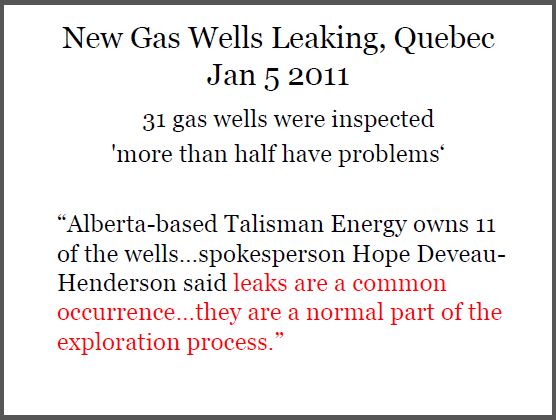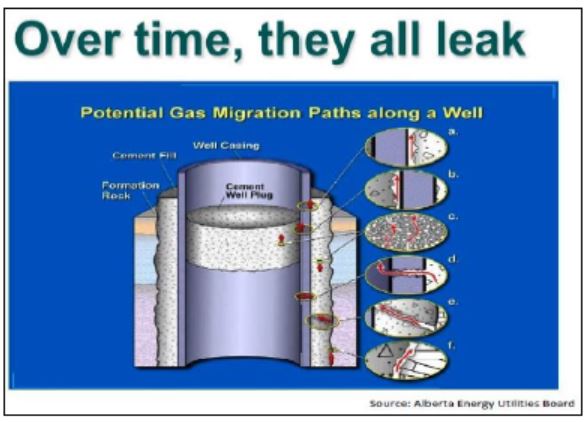 But, whether homeowners believe that is a different question — and many don't.
"There's no way to guarantee it won't leak again," Anderson said.
"It's always just one step forward, two steps back," McLeod said. "We haven't had very many wins against the oil and gas industry. Anything could happen at any time."
Refer also to: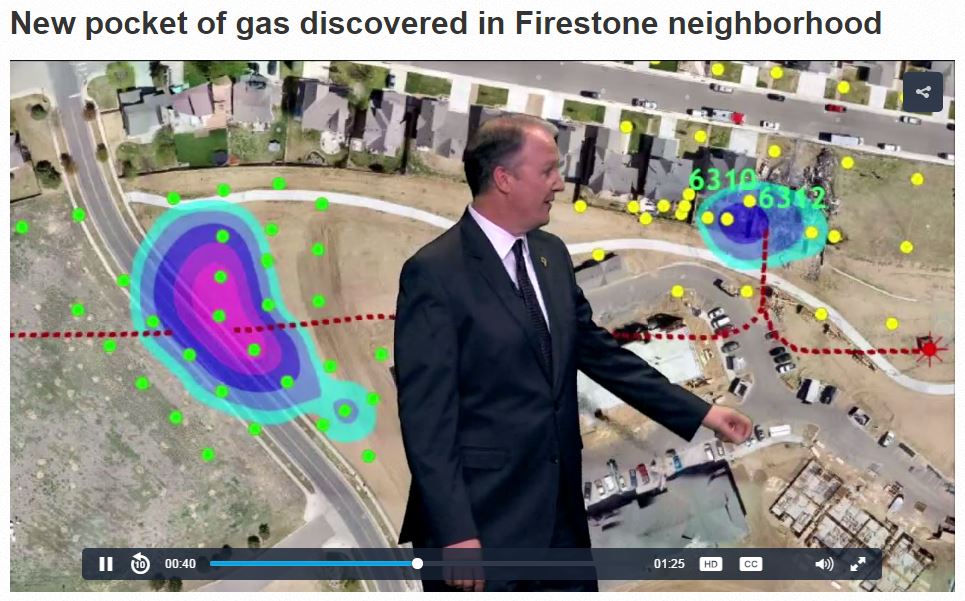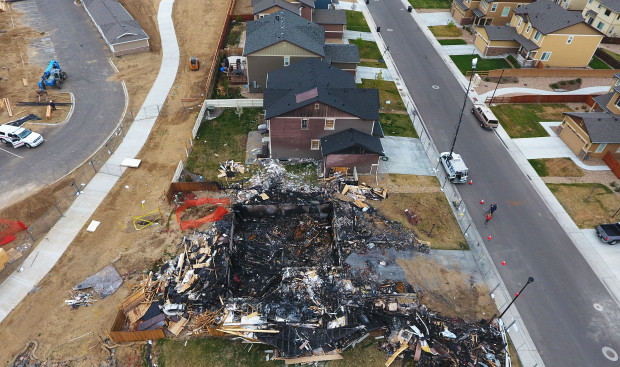 Oil company Anadarko's quick secret settlement with families in Firestone Colorado home explosion that killed two, injured two and damaged a neighbouring home later bought by Anadarko; Investigation found Anadarko guilty, not nature.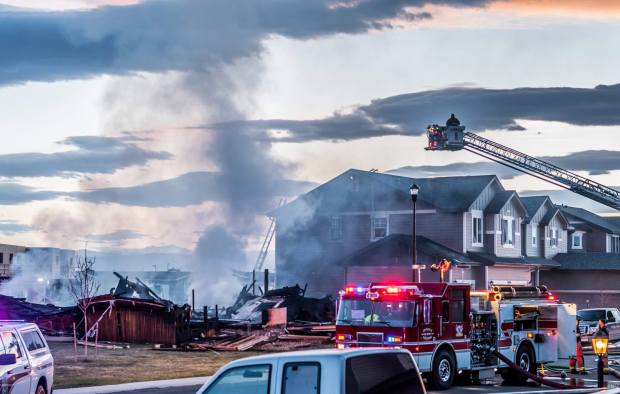 Are Oil Patch Promises Believable? Neighbors want oil & gas wells removed from Firestone explosion site, Anadarko *promised* it would happen in July. Company likely waiting for the community to forget over Christmas, Resume production without fixing a thing?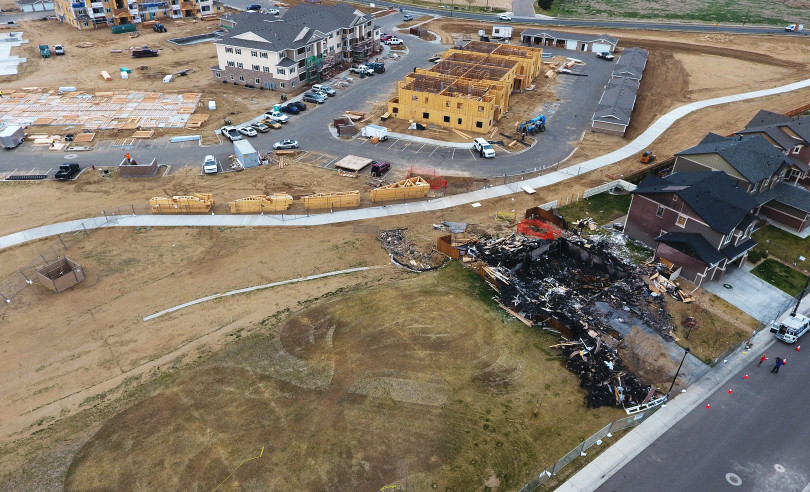 Firestone Colorado: Much larger pocket of industry's explosive gas discovered after 3,000 Anadarko wells shut down because of fatal home explosion caused by Anadarko's leaking methane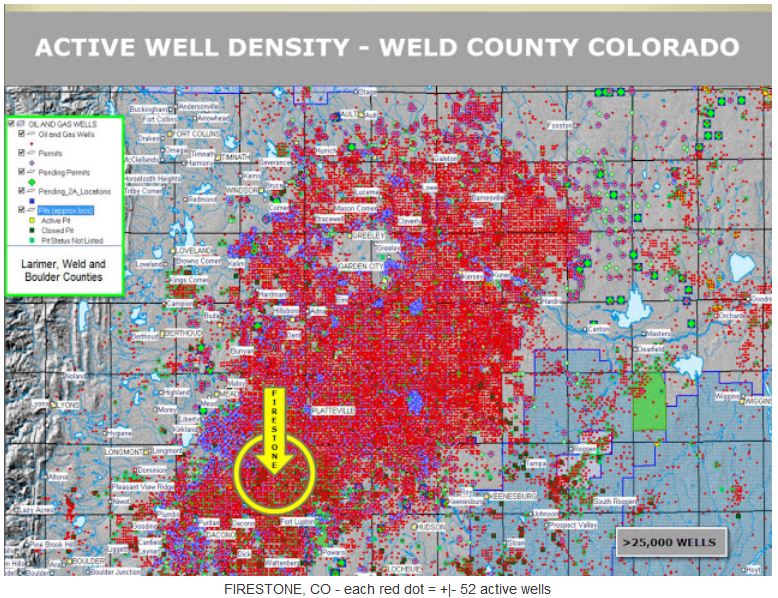 Investigation finds Anadarko guilty, not Nature in Firestone Colorado home explosion: Investigators say industry's gas migrated into home from abandoned flow line attached to energy well, killed two, injured two. How many homes globally have industry's methane migrating into them, putting lives at risk with regulators everywhere looking the other way?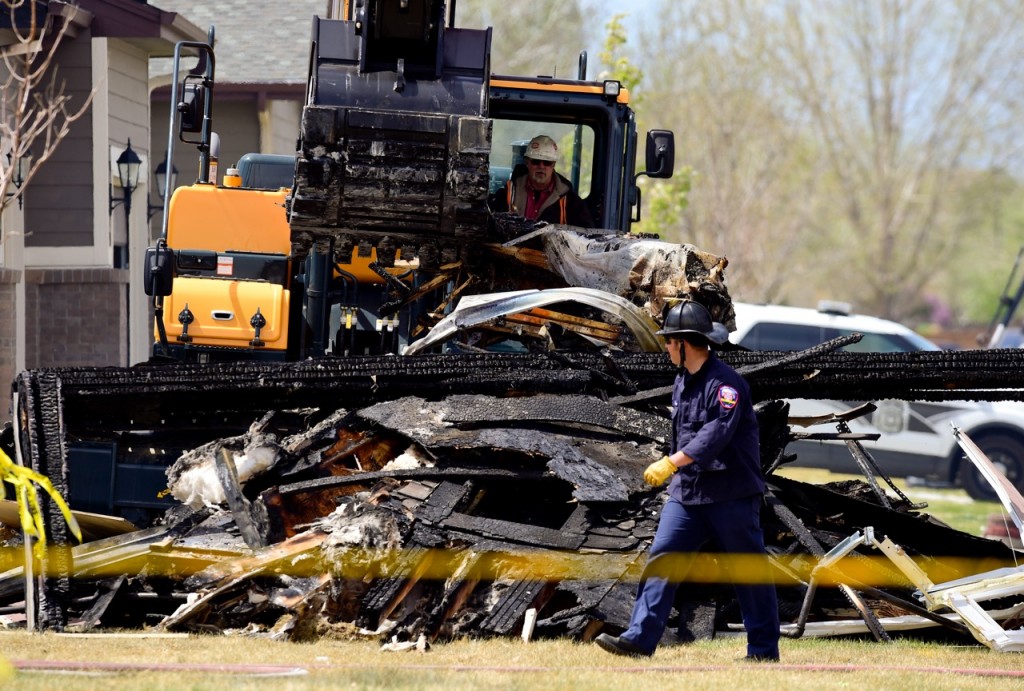 Is Anadarko leaking explosive methane into homes in Colorado? Company to shut down 3,000 oil wells after fatal home explosion April 17, 2017 in Firestone, Weld County that killed two, injured two.