KUSA – State officials have discovered a pocket of potentially explosive methane gas beneath a street in the same neighborhood where an April 17 explosion killed two people – and they suspect it may have come from a branch of the same underground line blamed for that deadly blast, 9Wants to Know has learned.
Crews from Anadarko Petroleum Corp., which operated the well that fed the cut line at the heart of the fatal explosion, have installed a venting system to release the gas from beneath Oak Meadows Boulevard.
The gas pocket is several hundred feet from the nearest home. [MUCH TOO CLOSE!]
RELATED: Neighbors file 1st lawsuit after Colorado house explosion
ALERT: Red lines illustrate abandoned lines running to home that exploded, to area where methane has been found. #9NEWS #9WantsToKnow
Although the investigation is still ongoing, 9Wants to Know has learned that the gas may have come from a cut line that branches off the same one-inch line that allowed explosive levels of methane and propane to seep into the soil and ultimately the basement of a home at 6312 Twilight Ave.
One possibility is that the branch line was cut during construction several years ago and that it has been leaking gas into the soil when the well has been in production.
Todd Hartman, a spokesman for the Colorado Department of Natural Resources, said in a written statement, "Preliminary investigation conducted to date indicates the flowline that terminated south of 6312 Twilight Ave. branched off a flowline headed west toward Oak Meadows Boulevard, and the western end may have been cut at Oak Meadows Boulevard when a sewer line was installed there. However, no final determination has yet been made." [And what are AER, Alberta Environment and the Alberta Research Council doing about Encana illegally fracturing Rosebud's drinking water aquifers, filling them w methane, ethane and other hydrocarbons?  Bullying families living in explosive risk, cover-up and fraud, and more bullying, cover-up and fraud.]
Anadarko spokesman John Christainsen said in a statement the methane was discovered during "precautionary soil sampling." [Where's the precautionary soil sampling around Encana's illegal fracs at Rosebud?]
"The above-ground concentrations are below levels of concern, testing has confirmed the area is isolated near the road, and the levels in the soil are dissipating as a result of the remediation activities," Christiansen said. [ANYONE OUT THERE TRUST WHAT AN OIL COMPANY SPOKESPERSON HAS TO SAY?] "The state regulatory authority (COGCC) and the Frederick-Firestone Fire Protection District have done a significant amount of public outreach in the Firestone community to let them know that it is safe and there are no ongoing concerns."
The explosion at the Twilight Avenue home killed brothers-in-law Mark Martinez and Joey Irwin III, both 42, and critically injured Erin Martinez, Mark Martinez's wife who is a science teacher at Mountain Range High School.
The couple's 11-year-old son was also hurt, although he was released from the hospital the same day and is with family.
RELATED: Uncapped, abandoned gas line caused Firestone home explosion
RELATED: Hickenlooper calls for statewide review of existing oil and gas operations
The suspicion was shared with residents of the Oak Meadows neighborhood Wednesday night at a meeting that was not open to the news media.
At that same meeting, Anadarko committed to permanently shutting down three oil and gas wells in the neighborhood, Craig Waters, the company's vice president of Rockies Operations, told residents in a meeting Wednesday night.
"The accident that claimed the lives of Mr. Martinez and Mr. Irwin has left us all shaken," Waters told the gathering, according to a copy of his prepared remarks provided to 9NEWS by Anadarko. "We know nothing we can do or say can undo what has happened. We continue to pray for Mrs. Martinez's recovery and for their families and loved ones."
The explosion was the result of an abandoned gas line that was connected to a nearby well and that had apparently been leaking a mixture of methane and propane into the soil surrounding a home at 6312 Twilight Ave.
In announcing the cause of the blast, Ted Poszywak, chief of the Frederick-Firestone Fire Protection District, said the cut line allowed unrefined, odorless gas to enter the home through a French drain and a sump pit in the basement.
Friends and family members have told 9NEWS that they believed the two men were working on a water heater at the time of the explosion and subsequent fire, although fire officials have not confirmed that and investigators have so far not determined what ignited the gas that had built up in the home.
The two-story home in the fast-growing town in southern Weld County was located less than 200 feet from an oil and gas well operated by Anadarko Petroleum Corp.
The initial investigation led Anadarko to shut down 3,000 wells similar to the one located in a field southeast of the Firestone home. The wells account for 13,000 net barrels of production each day, Anadarko officials said. [Meanwhile in Frac Corrupto AER-ville Canada, after knowing Encana broke the law and contaminated community-wide water wells with explosive levels of methane, other hydrocarbons and toxic man-made chemicals, the regulator keeps giving Encana more and more approvals to frac into the fresh water zones at Rosebud (even for wells Encana applied for in non-compliance!), all the while grossly and boldly lying to the courts and in court (with judges only punishing Ernst and not the lying AER and its lying outside counsel – Glenn Solomon), impacted community and public.]
Gov. John Hickenlooper also ordered that all well flow lines located within 1,000 feet of occupied buildings be inspected. [Woopty-doo, how irresponsibly weak and ineffectual of him]
Investigators found two abandoned gas lines running to the well that were apparently cut near the foundation of the home, most likely when it was built in 2015. The second line was disconnected from the well and properly capped and posed no danger. But the other line – for unexplained reasons – was still connected to a valve at the well and was open. [Why would oil companies give a shit and take due care of their operations, even when creating deadly home and business explosions? Courts, regulators, politicians cover for the law-violating, murdering companies and enable deadly trespasses, decade after decade after decade. Worse, North American judges/courts pimp gag and settlements on harmed families, legally locking up thousands of vital life threatening contamination cases and data, keeping them secret, enabling companies and regulators to lie and put the public at risk, decade after decade after decade.]
The well, which was shut down for all of 2016, was restarted Jan. 28. It's possible gas had been leaking out of the cut line since then.
The explosion leveled the home, and the subsequent fire was intense.
The bodies of the two men who died were located in the basement the following day.
Irwin, a state-licensed master-plumber, was summoned to the home because there was a problem with the water heater, according to the owner of a business where he was working when he got a call from Erin Martinez, his sister.
Mark Martinez worked with the Firestone's Public Works Department for years.
9NEWS reached out to Erin Martinez' brother following the newly discovered gas pocket in the Oak Meadows neighborhood.
"Right now our focus remains on Erin and our family," Bo Hurtado said.
"If this tragedy could highlight a potential hazard that could keep other families safe that would a small bit of good to come out of it.

No family should have to go through this."
The National Transportation Safety Board – best known for investigating air and rail crashes – has opened an investigation of the explosion. Pipelines are considered a form of transportation. [Emphasis added]
[Refer also to:
Regulators, politicians and companies have known of the "hazard" the oil and gas industry causes to the public for decades. They (including Alberta's repugnant Charter-violating AER) worked and continue to work their asses off, not protecting the public, rather protecting the polluting killers: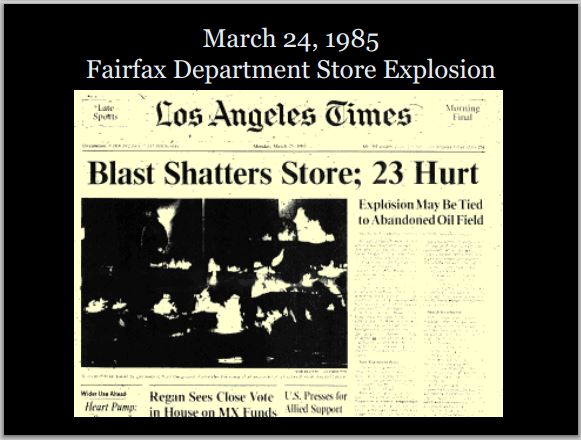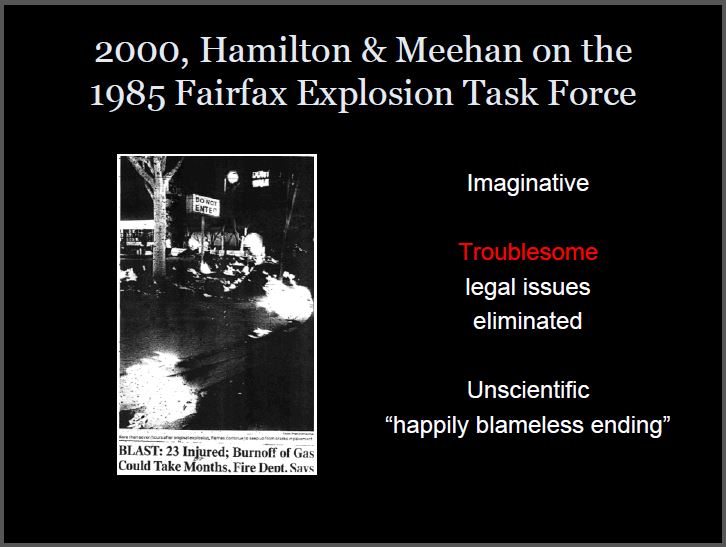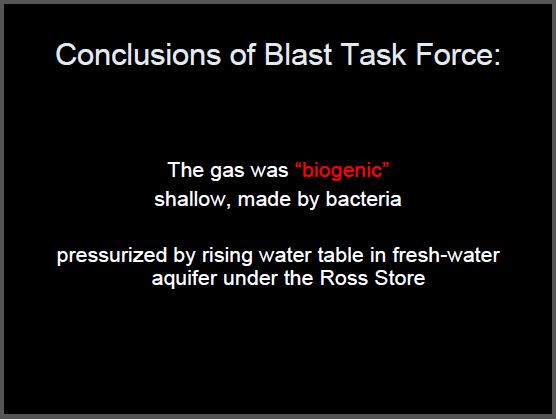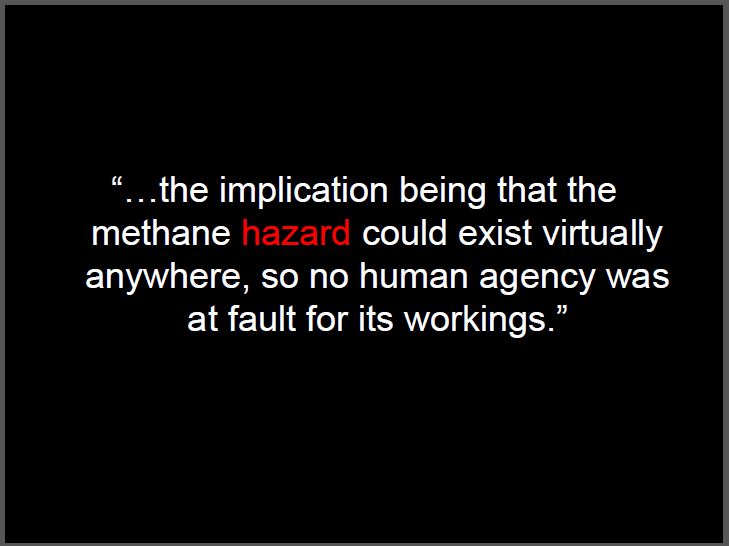 !!!!!!!!!!!!!!!!!!!!!! 
Think of the implications of this evil set-up by industry, investigators, courts and regulators!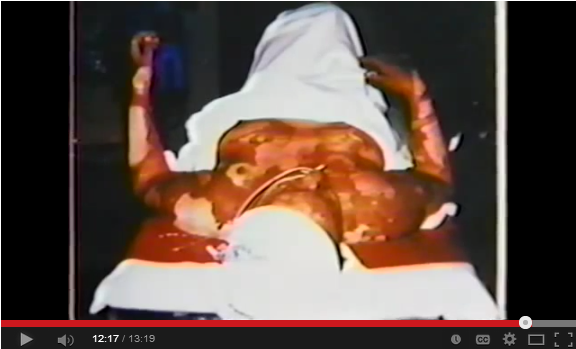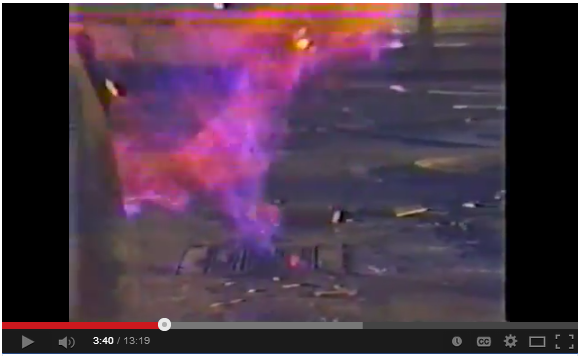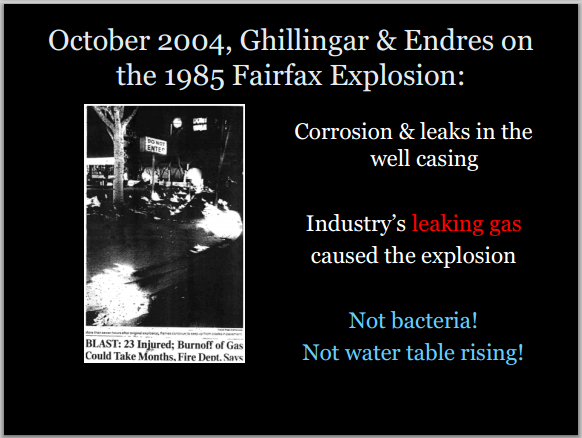 2014 03 02: Encana, Anadarko, Pioneer, Apache Have Greatest Fracking Water Risks; Investors have exposure to these formidable risks
2014 04 14: Anadarko Petroleum settles U.S.-wide clean-up and health harm lawsuit for $5.15 billion, US Bankruptcy judge ruled the company should pay 19.35 billion and legal fees; Settlement ensures that: "Anadarko was not found to have done anything wrong." [How many more innocent citizens will be killed by the enabling of our cowardly North American courts?]
2015 02 05: Settlement Agreement in Anadarko Fraud Case Results $5.15 Billion plus interest for Environmental Cleanups Across the USA
2016 12 13: Harmful Levels Benzene, CO2 Detected at MidWest School Surrounded by 744 Active & Abandoned Oil Wells Within 1 Mile Radius, Including CO2 Injection Wells for Enhanced Recovery by Anadarko, Now Owned by Fleur de lis
2017 04 26: Is Anadarko leaking explosive methane into homes in Colorado? Company to shut down 3,000 oil wells after fatal home explosion April 17, 2017 in Firestone, Weld County that killed two, injured two others
2017 05 01: Investigation finds Anadarko guilty, not Nature in Firestone Colorado home explosion: Investigators say industry's gas migrated into home from abandoned flow line attached to energy well, killed two, injured two. How many homes globally have industry's methane migrating into them, putting lives at risk with regulators everywhere looking the other way? ]