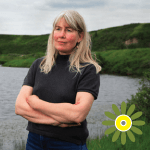 This post is dedicated to Aiden Mahoney of Newfoundland, terribly sorry we lost you last night. I expect you're smiling about this big frac free news as you venture on your way. Aiden was the funniest jolliest person I've met and a wonderful photographer.
Condolences to Aiden's loved ones.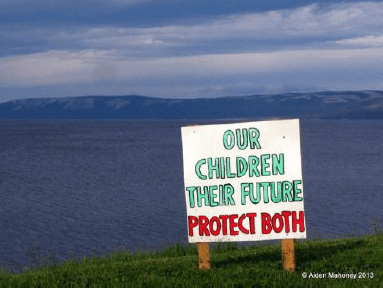 And then there were none by Tom White, April 29, 2020, Belcoo Frack Free
Congratulations folks.
There are now no Petroleum Licences in Northern Ireland. The PL1/10 licence officially terminated yesterday 28th April. This was the last licence that was in effect after onshore Northern Ireland was reopened for petroleum licensing in 2010.
Whilst we know there are still two applications in process – one for Fermanagh from Tamboran, the other for a large area near lough Neagh – we should take a moment to reflect on actually getting to this stage.
With no licence in effect, the Assembly has the freedom to look at policy without hindrance. We believe the Department has ordered a review of Policy and legislation in Petroleum Licensing but have not heard much information about when this is targeted for and who is undertaking the review.
In our view it is quite simple -: It is clear there should be a ban on Fracking in Northern Ireland, whilst also it is more evident than ever that fossil fuels need to be left in the ground.
We also celebrate the news today that Fianna Fail and Fine Gael have jointly agreed that the building out of fossil fuel infrastructure (including gas infrastructure) is not conducive to climate commitments and should have no place in a programme for Government. This includes the Shannon LNG project.
We must push for a global fracking ban. The stories we hear from affected communities in the US show that this industry has no place anywhere in the world.
We believe our politicians North and South must now look at how they can facilitate more renewable energy projects and research and development in both the renewable energy field, and in the energy storage area. Ireland North and South is ideally placed to become a world leader in this field.
Here in Belcoo Frack Free we will continue to engage with politicians across the political spectrum, to ensure a climate friendly future, a just transition, and a clean and healthy future for everyone.
But for the moment we should celebrate. We want to thank the many people who stood with us, and who ensured days like today can be celebrated. The oil and gas industry is hurt at the moment but the industry is still alive and kicking and has many more pages in their playbook. But they are losing. Put simply, their product pollutes both our environment and our political discourse. Their divide and conquer tactics have been beaten a number of times here now but will be used again by industry and their supporters no doubt. Let us ensure there are many more days like today as we move towards that better cleaner, healthier, future together.
Refer also to: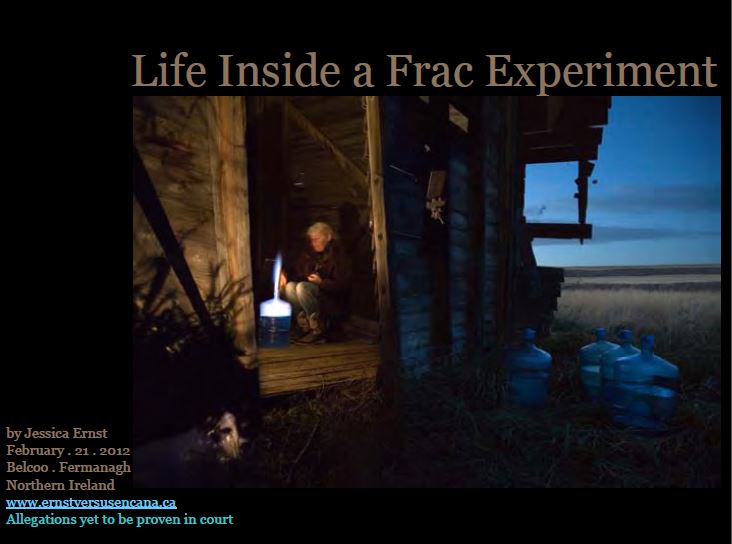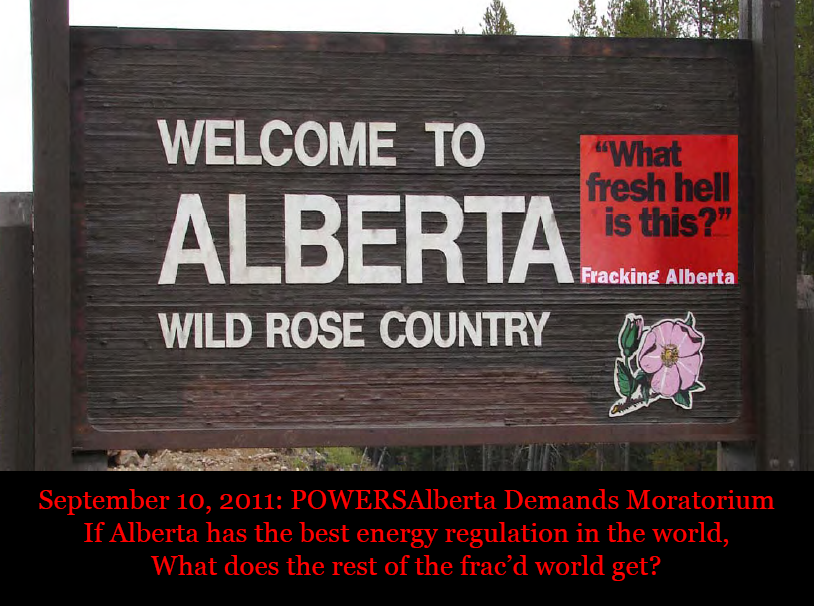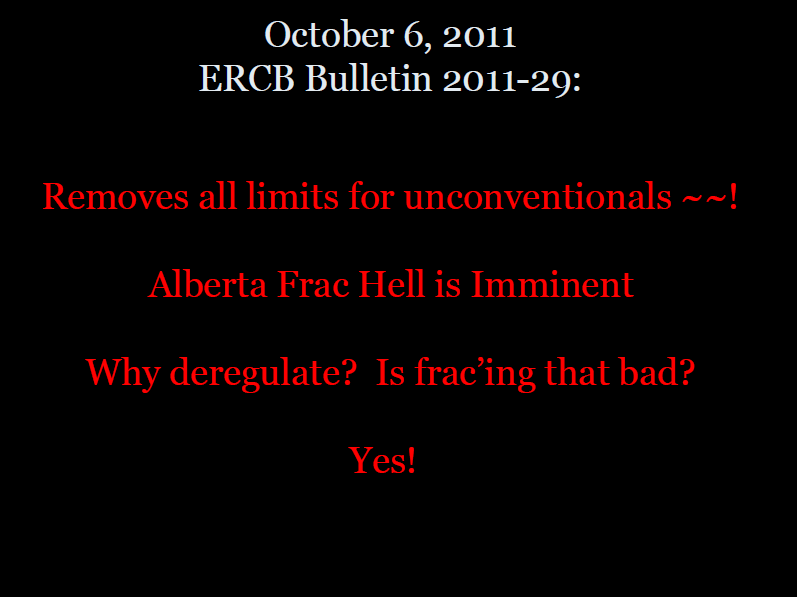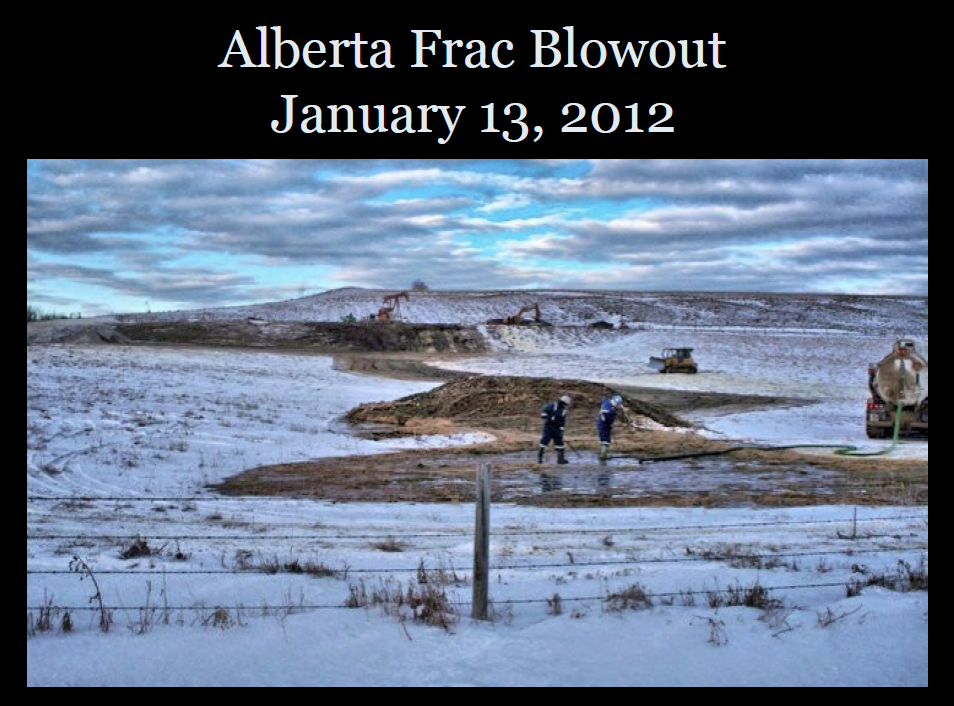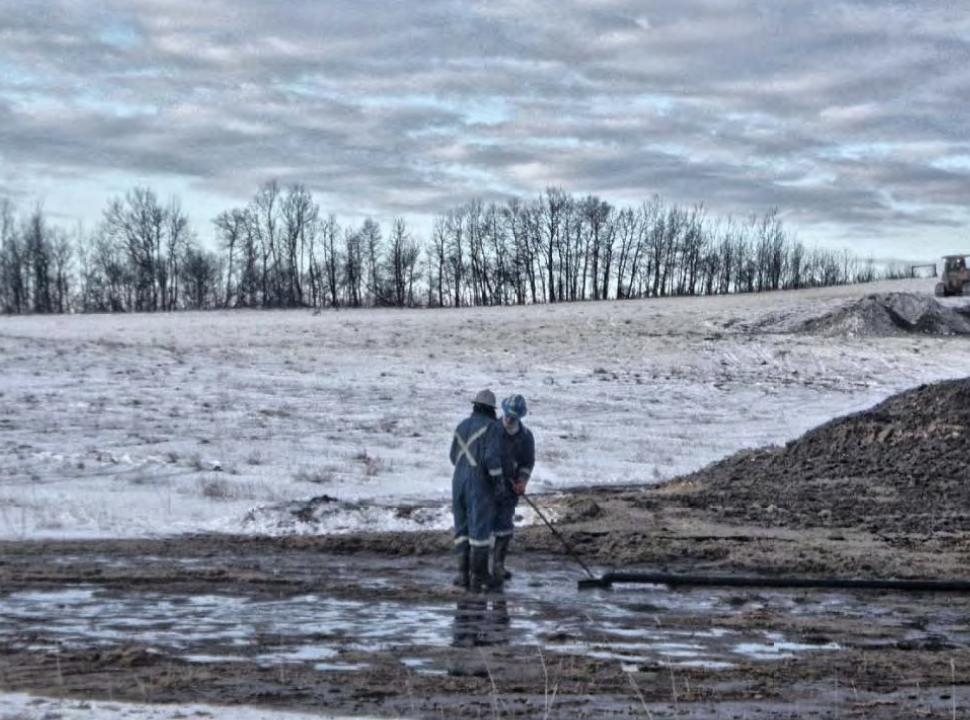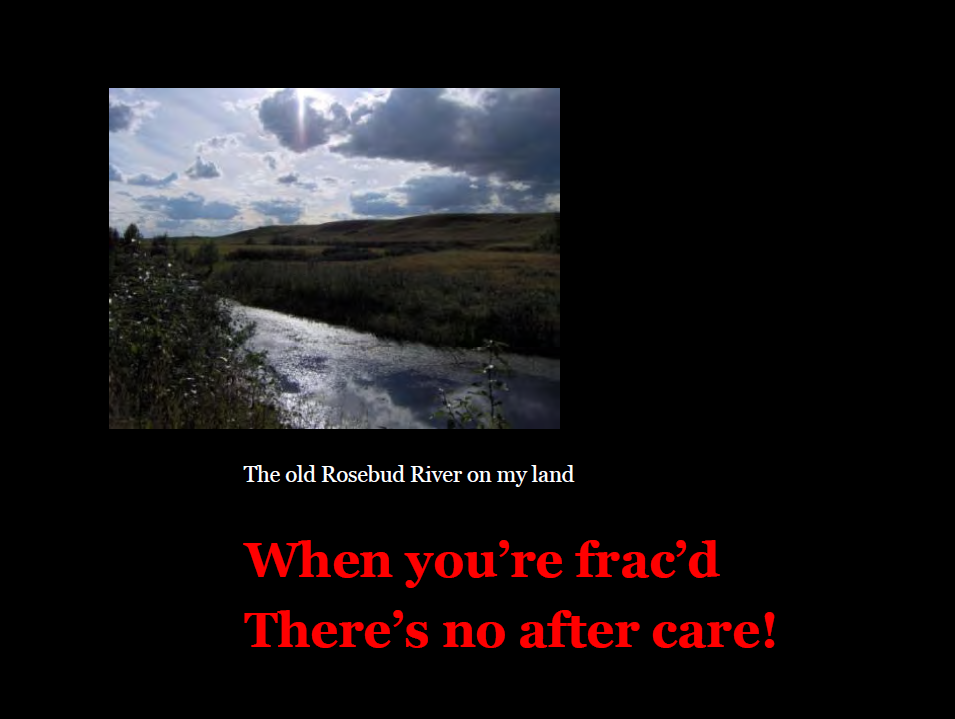 Slides above from Ernst presentation in 2012 in Belcoo, Northern Ireland. It was Ernst's first talk on her first speaking tour in Ireland; two more tours followed in 2013 and 2017.
2012 03 06: Jessica Ernst packs hall at Ballroom of Romance, (Republic of Ireland)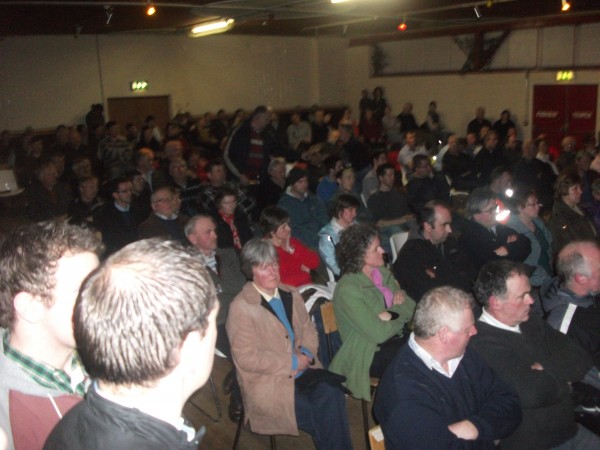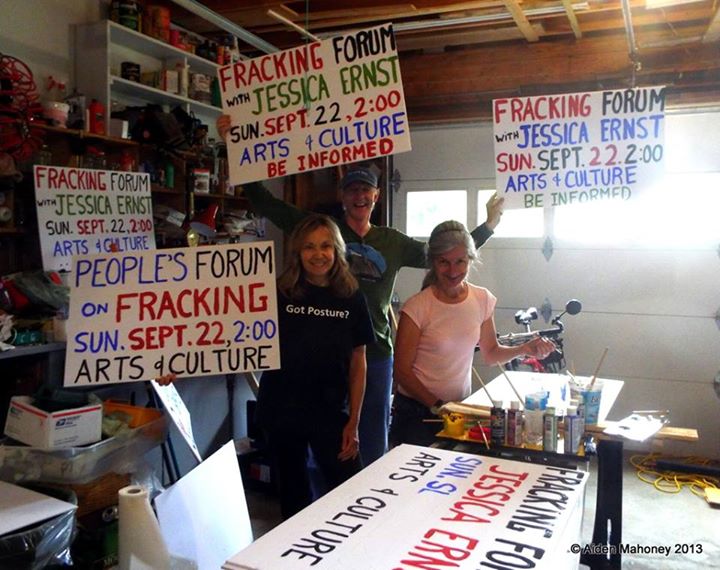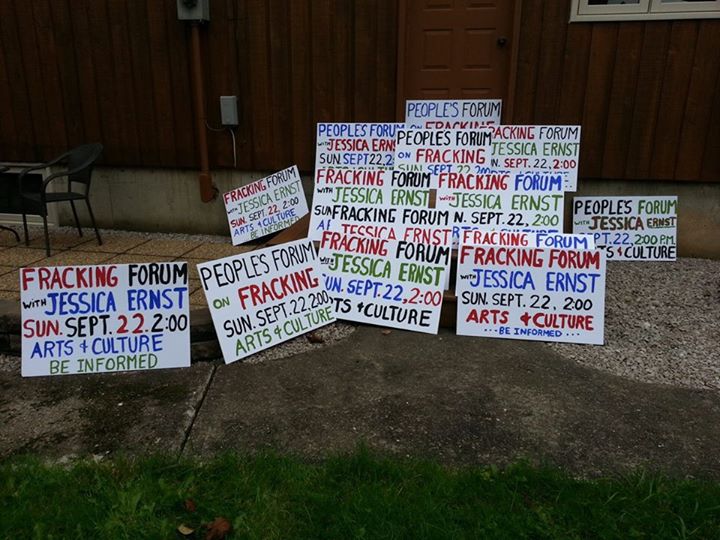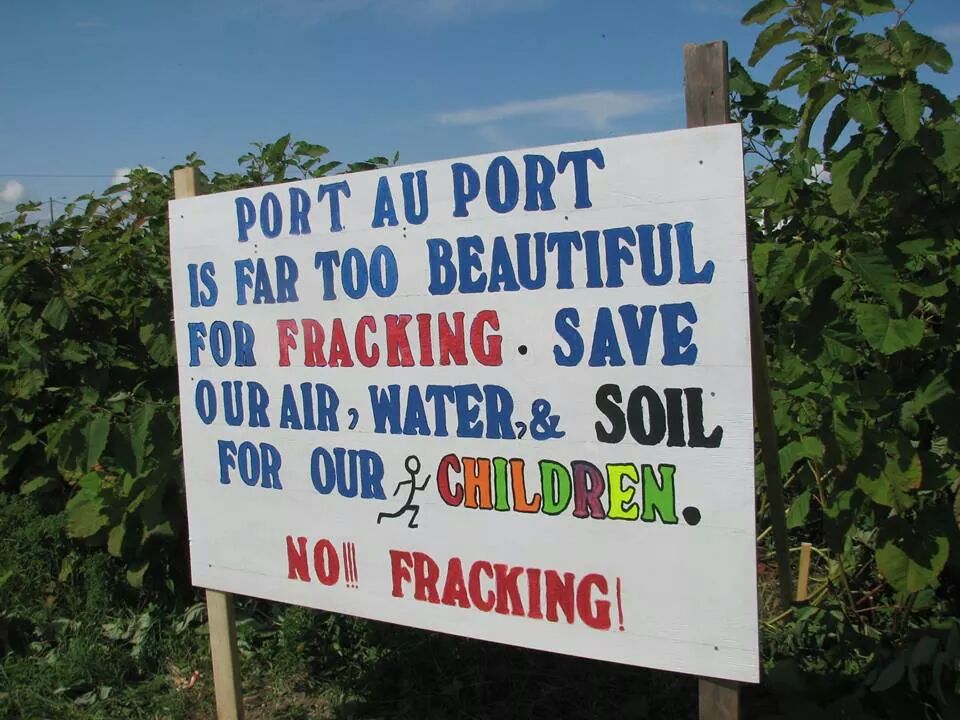 The People's Forum Press Release by Port au Port / Bay St George Fracking Awareness Group, September 11, 2013
For Katherine Hoskins, co-chair of the organizing committee "we believe that Newfoundlanders will want to hear from someone who has first-hand experience with this controversial practice. We welcome everyone interested in hearing Jessica's story and research to join us on September 22".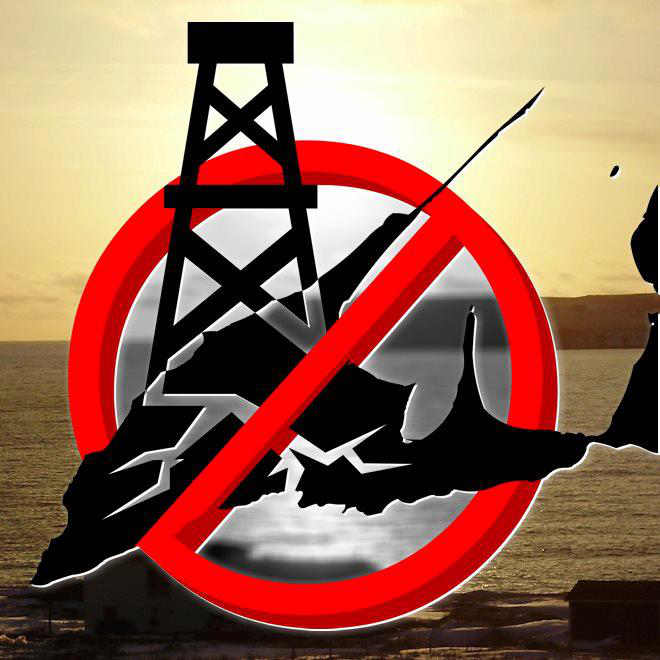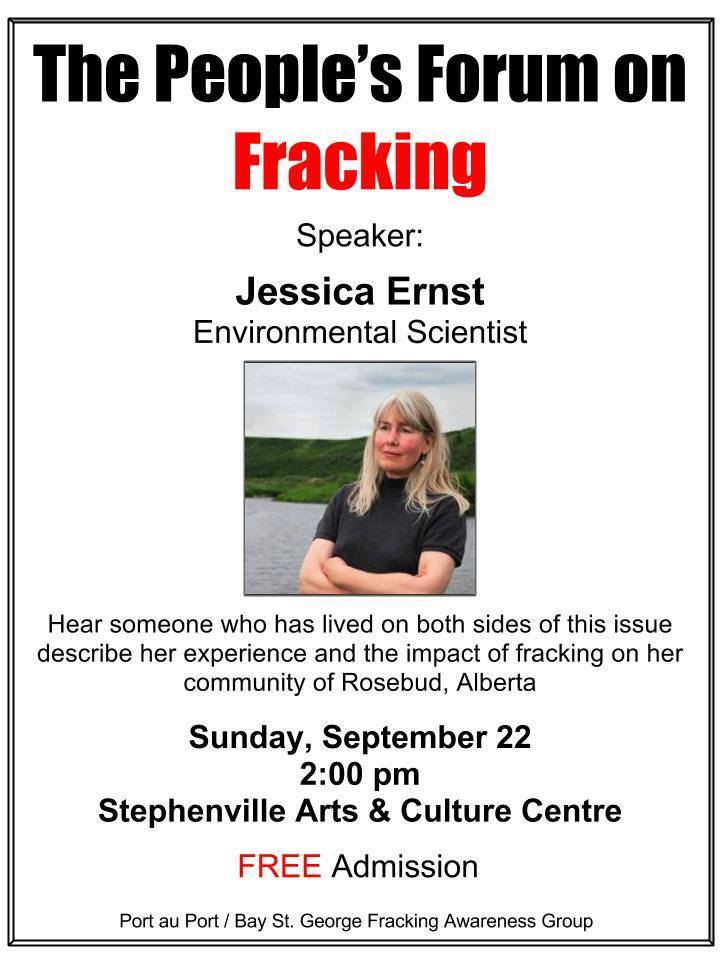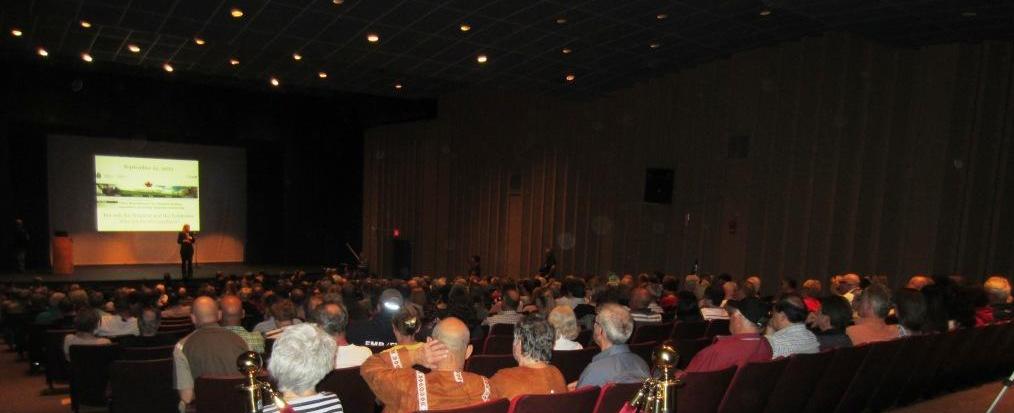 Above photo by Aiden Mahoney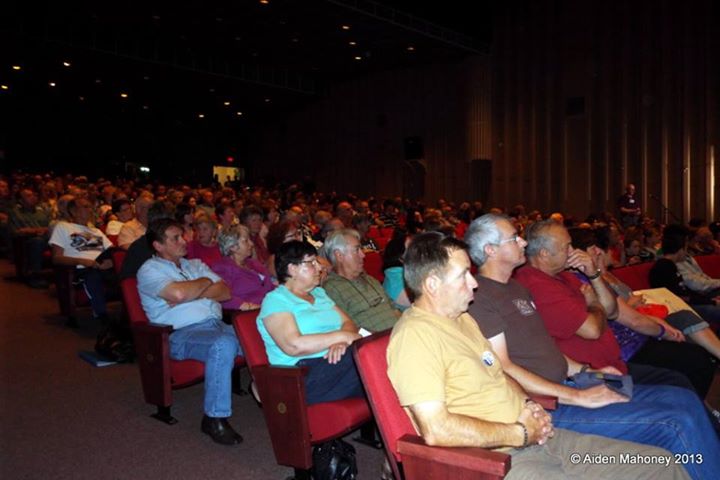 Art work below (in Ernst's last slide) by Reed Weir, 2013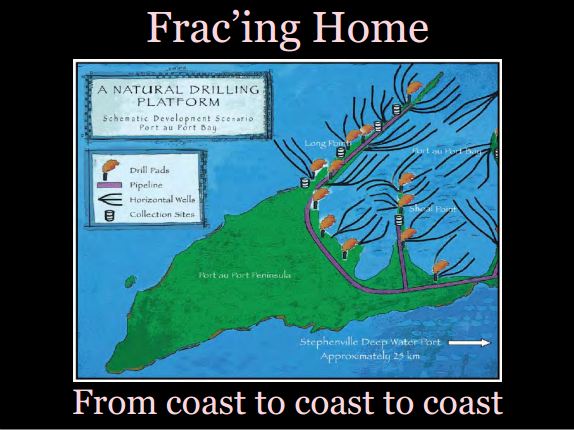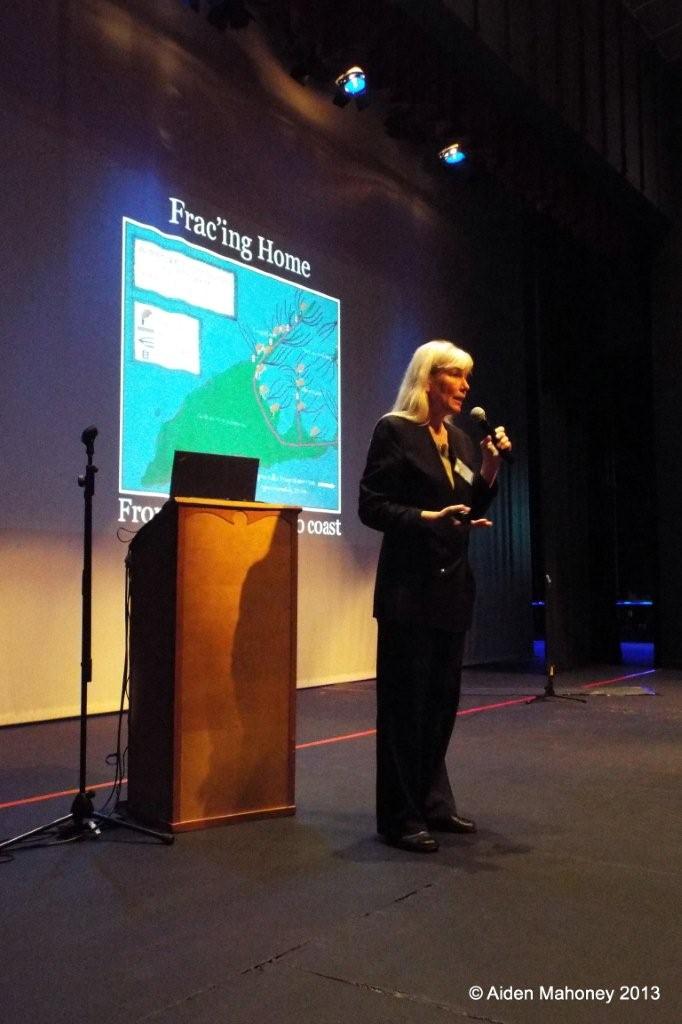 2013 09 23: 400 people attend fracking forum in Stephenville
2013 11: Port au Port/Bay St. George Fracking Awareness Group: Moratorium on fracking announced by Newfoundland government
2013 12 12: FRACKDOWN in Newfoundland: Calling for Canada-Wide Ban on Fracking
2013 12: Gros Morne fracking proponent loses exploration licence, Newfoundland and Labrador Petroleum Regulator Rejects Application by Shoal Point Energy Ltd. to Extend EL 1097R Licence to frac near Gros Morne UNESCO World Heritage Site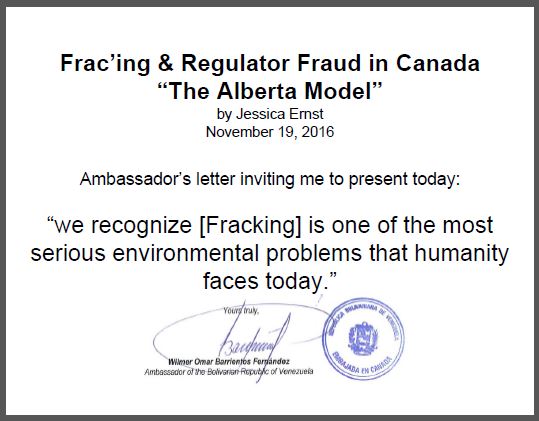 Slide from Ernst presentation in Montreal, Quebec
2017: Bravo! Canada-Newfoundland & Labrador Offshore Petroleum Board declines Shoal Point Energy application to frac (under the guise of not fracking) Shoal Point, Port au Port Peninsula
2017 Jessica Ernst UK Speaking Tour
October 9: Malton, North Yorkshire: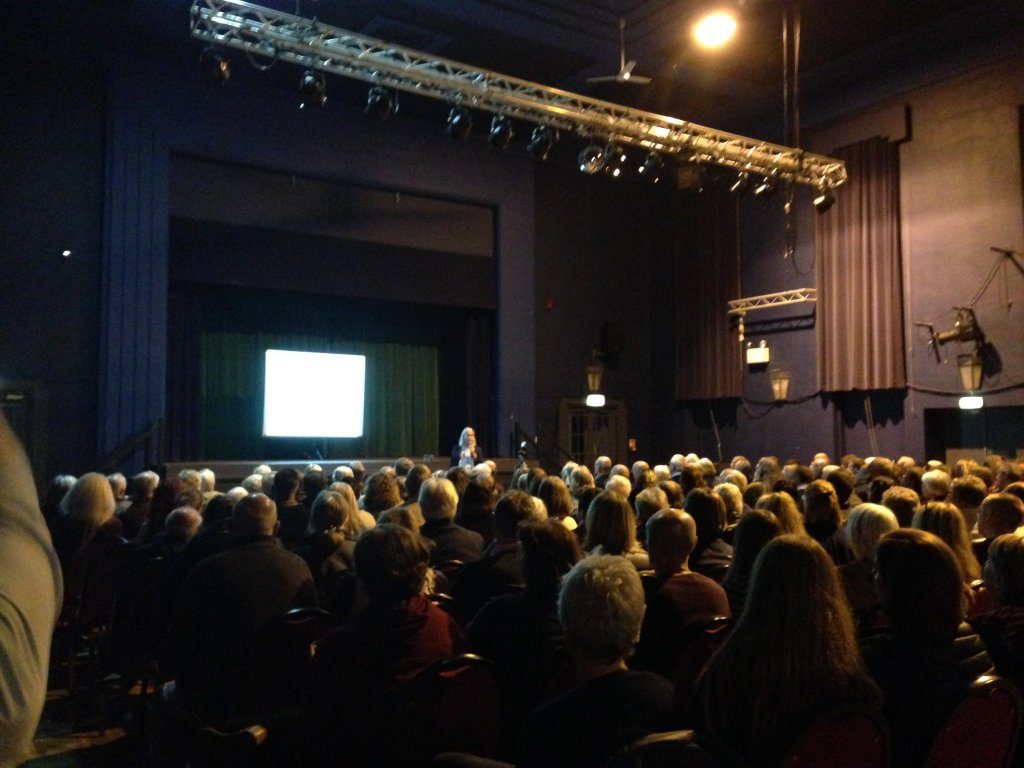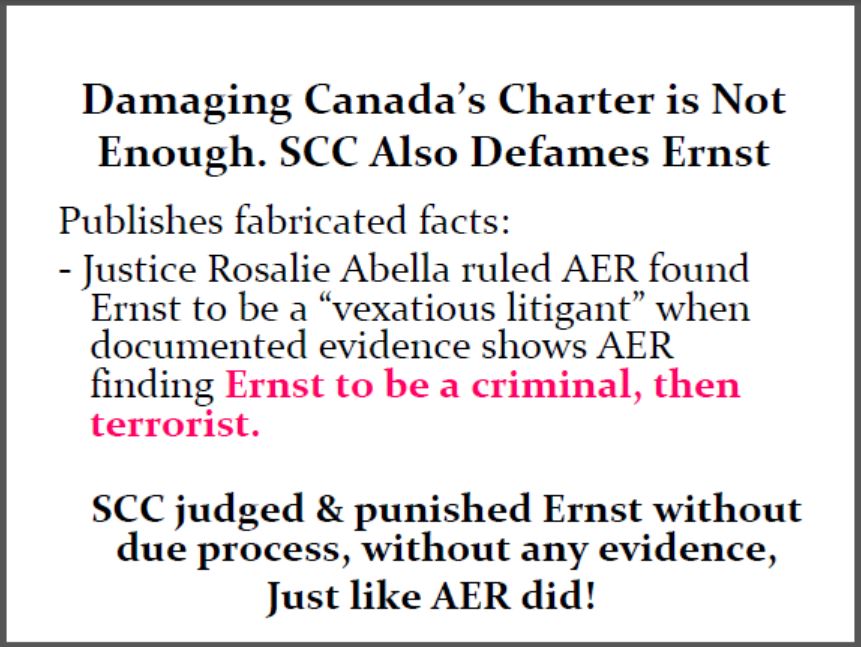 SCC = Supreme Court of Canada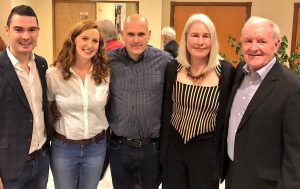 2017 10 14: Left to right: Blaine Gaffney, Kate Ruddock, Tony McLoughlin TD (The Irish politician who introduced the bill that criminalized frac'ing in Republic of Ireland), Eddie Mitchell, and Jessica Ernst attend Republic of Ireland's Frac Ban Celebration, Rainbow Ballroom of Romance, Glenfarne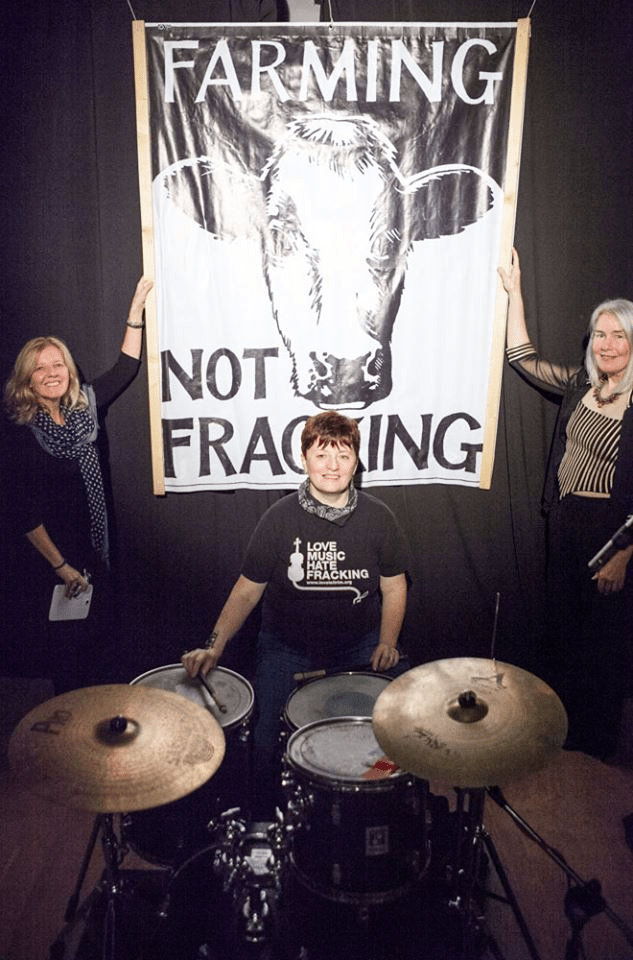 Left to right: Andi, Ger and Jessica at the frac ban celebration
2018: From Jamie Gorman's presentation for his PhD Thesis on Community Resilience, using Love Leitrim as a case study: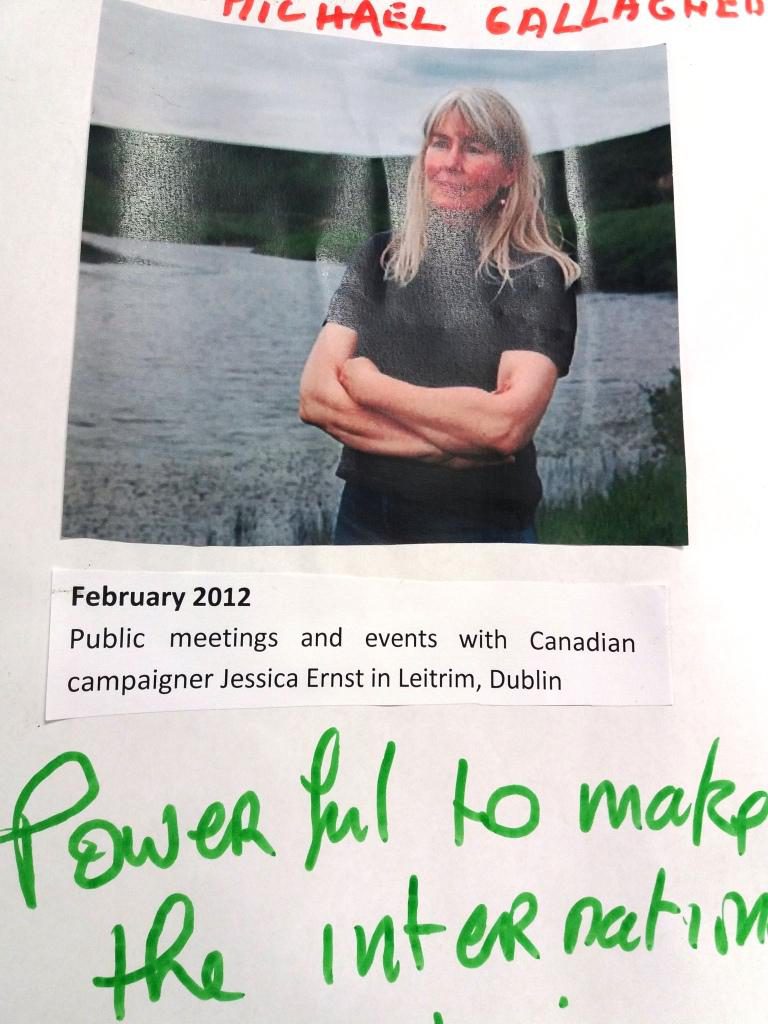 2019 09 19: Open letter signed by 450 groups, universities, faith groups and celebrities around the world ask U.N. Secretary General Antonio Guterres to endorse global frac ban

Thank you Aiden, for your caring work helping to keep magnificent Newfoundland Frac Free!