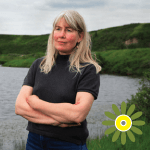 Will regulating frac chemicals improve anything?
Or make frac'ing safe?
2023 10 13: Anticipated launch date of Compendium 9 in New York City.
2022 05 01: Compendium 8 on Harms of Frac'ing & Associated Infrastructure: "The only method of mitigating its grave threats to public health and the climate is a complete and comprehensive ban on fracking." No evidence was found showing "fracking can be practiced in a manner that does not threaten human health directly or without imperiling climate stability upon which human health depends."
2014 12 12: Compendium 2: State of Science on Harms by Fracking to Public Health and Water: Health Professionals, Scientists Release Analysis of 400 Peer-Reviewed Studies on Fracking along with Major Scientific Update
Anthony Ingraffea, PhD, Dwight C. Baum Professor of Engineering, Cornell University, said,
"In 2008, when New York State first declared a moratorium on fracking, only six peer-reviewed papers on the health and environmental impacts had been published. Now there are more than 400, and the vast majority show a clear and present danger.
What's more, many problems are unfixable by regulations of any kind."
***
What do you know about the toxic chemicals fracking companies are injecting into our water?
​Join us on August 9th for a Halt the Harm webinar that will look at the cracks in federal regulations on fracking chemicals in our drinking water. Vivian Underhill and Gary Allison will discuss their recent research into the health impacts of the "Halliburton Loophole," which exempts certain

certain or all?

fracking chemicals from federal protections under the Safe Water Drinking Act.
Fracking Through the Cracks:
The Halliburton Loophole & Unregulated Chemicals in Fracking​
August 9th, 6:40pm ET
Halt the Harm Network (Via Zoom)
You'll learn more about the hazards of fracking chemicals in our water and how the oil & gas industry is exploiting legal loopholes.
This event will be interactive. The presentation will be followed by a Q&A and there will be opportunities for you to discuss the fracking chemical issues with the speakers and connect with others interested in fighting fracking harms.
Vivian & Gary will also show us useful data tools to help you in your own advocacy work around fracking chemicals.
→ Register now: https://lu.ma/HHNFrackChemicals​
Best,
Kevin Richardson
Halt the Harm Network