Definition clus·ter·fuck : a disastrously mishandled situation or undertaking.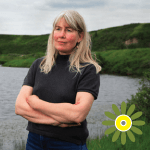 Warning, this is a nauseating read. Prep your vomit buckets. Kenney 'n Harper coniving with Trump to force the oil and gas industry's health-harming polluting bankrupting "economy" on humanity, no matter how many Covid-19 fatalities, including first responders and health care workers? "Let's all die together" to save a false ecomony that makes a few rich thugs richer while destroying Canada's public health care in their nasty process?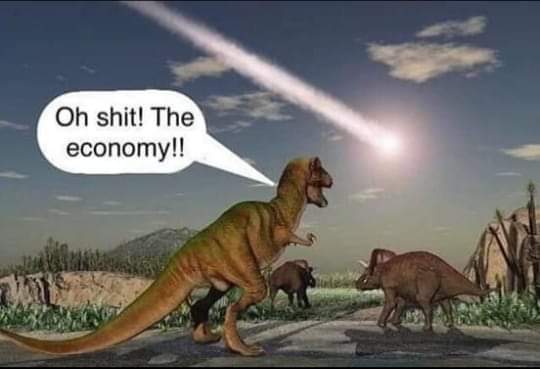 My sincere apologies to our emergency, police, grocery, delivery, and health care workers for this nastiness by cruel KKKenney. In my view, he's behaving like the lying catholic priests, cardinals & popes, decade after decade, enabling the silent pedophile shuffle.

Alberta; province will send equipment to other areas of Canada byAllison Bench, April 11, 2020, Global News
… Shandro said that the province has recently signed supply contracts totalling more than $200 million. …
Some comments to the article:
I would have loved to see how the physicians and nurses here in Alberta feel about this move? They are literally reusing their masks and purchasing masks and wonderful volunteers are making masks via 3d printers because health care workers have been told by AHS that there are not enough masks. This government does not appreciate its healthcare workers. Global News please interview more people than the premier.
It is also interesting that healthcare workers are going without these masks when the province has literally stockpiled them?
We have the highest health care workers working without proper PPE. AHS has not seen fit to administer PPE to Alberta health careworkers.
Arnaud Hudon-Turgeon
Hats off M.Kenney, proud to be Canadian when I see our leaders do the right thing despite political disagreements.
Samantha Bolan
As one of many healthcare workers struggling without PPE in Alberta I must disagree with your statement. This was a political move to benefit the government.
Ewen Lasalle
1) a week ago fed floating idea of enacting emergencies act
2) today we send our "surplus" east
you figure it out
Health care workers in Alberta are unable to obtain PPE from AHS. I know as I am one of them. I am horrified by this announcement.
If, and only if, healthcare workers state that there is a surplus and Dr. Hishaw state that the worst is over, then go ahead and share, but not before then.
Ann Marie
Where did our surplus come from all of a sudden? Thought the health care workers were saying there was a shortage of ppe a week ago or so. Now we are giving it to other provinces! Why? I don't get it!!
Political stunting by Kenney.
***
Dave Cournoyer@davecournoyer April 15, 2020
It appears that the Alberta government spent between $14,000-$20,000 buying Facebook ads on April 11-12 to promote Premier Kenney's announcement that Alberta was donating PPE and ventilators to BC, Ontario and Quebec. #ableg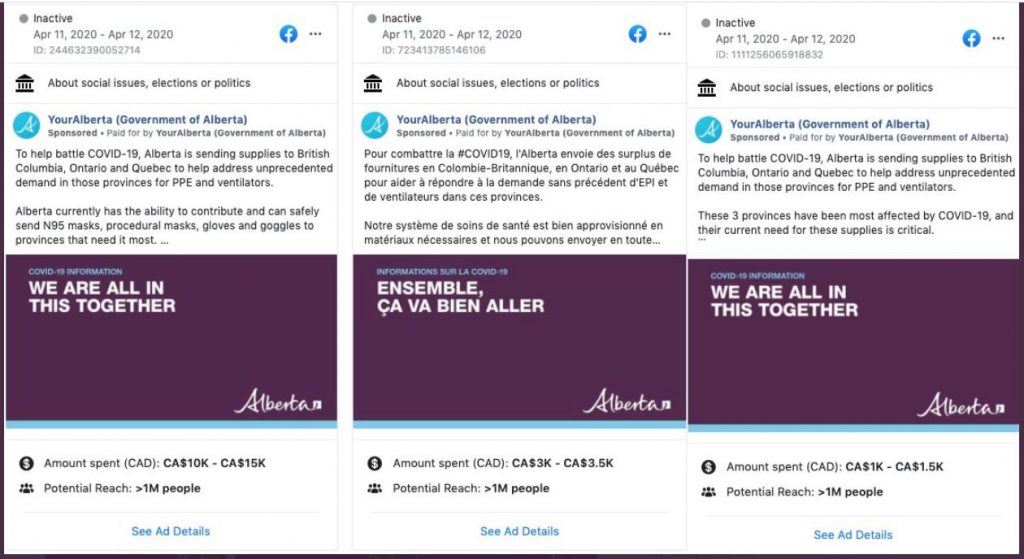 Dave Cournoyer@davecournoyer April 15, 2020
The French ad promoting Alberta's PPE donation was targeted at Facebook users in Quebec. The smaller English ad buy was targeted at Albertans. The largest of the 3 ads was targeted mostly at Ontario and BC users.
Val Jobson@softgrasswalker Replying to @davecournoyer April 15, 2020
Where did the money to buy the ads come from? War room? Alberta health care funding? Other?
Danny Smaiel@DannySmaiel Replying to @davecournoyer April 15, 2020
Someone wants to be PM
Kathy Litt@cleaner1054 Replying to @davecournoyer April2020 15,
The fact that Albertans are still doing without necessary PPE and he has chosen to send our needed supplies to other provinces tells you everything you need to know about this buffoon!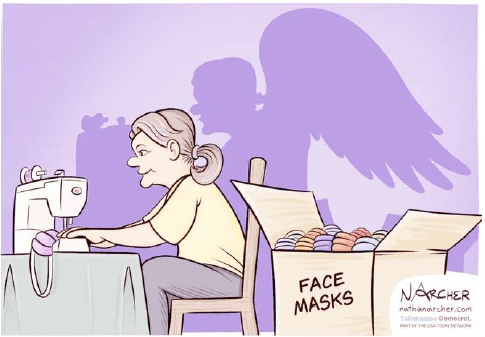 Alberta physicians order PPE on open market as province donates to B.C., Ontario, Quebec by Carrie Tait, April 13, 2020, The Globe and Mail
Some Alberta physicians are paying premium prices for medical gear on the open market despite the province sending hundreds of thousands of masks and other safety equipment to other provinces, leaving some doctors on the front lines feeling abandoned.
Anmol Kapoor, for example, is a cardiologist in Calgary who recently secured 1,000 masks from a dental supplier in Toronto for $2 each, compared to the 20 cents he usually pays. He has been sharing supplies with other physicians who are running low on protective equipment.
"I'm a cardiologist and I'm delivering masks to a family doctor right now," Dr. Kapoor said Monday afternoon. "And I did that last week."
Countries and private companies around the world are competing for critical machines and personal protective equipment as the novel coronavirus sweeps the globe. Prices for medical gear has skyrocketed and fuelled black markets.
​Health care workers in Alberta are rationing and reusing masks in order to stretch supplies. Alberta Premier Jason Kenney, however, late last week said his province has enough ventilators and PPE to make it through the crisis. As a result, Alberta will ship critical equipment, ranging from ventilators to N95 respirator masks, to British Columbia, Ontario and Quebec.
Premiers on the receiving end of Alberta's generosity expressed gratitude, while some Alberta doctors were left frustrated. Specialists, such as endocrinologists and cardiologists who are not part of Alberta Health Services, usually buy supplies on the open market. But Dr. Kapoor argues the government's hyper-focus on COVID-19 means specialists like him are left fending for themselves, even though he and others are still seeing patients.
"I feel like I'm abandoned," he said, although he says he believes Alberta's decision to ship medical equipment to other provinces was an oversight, rather than designed to intentionally hurt the province's physicians.
Dr. Kapoor, who also bought face shields on Amazon, said specialists like him should not be overlooked because he and his colleagues must physically examine patients. In doing so, they are taking pressure off other parts of the health care system, which is focused on COVID-19.
Dr. Kapoor on Monday gave one of his friends about 150 masks, which will last that doctor's office about three months when accounting for reuse.
That doctor said he has been rationing procedural masks and N95 respirators. Without critical gear, he said, he is unable to do tasks such as nasal swabs or look down a patient's throat. The Globe and Mail agreed to his request for anonymity; he said he did not want to be seen to be criticizing the Alberta government.
Deena Hinshaw, Alberta's Chief Medical Officer of Health, said the province is accepting PPE requests for doctors outside AHS's network. The requests are being evaluated against "urgency of need," she said Monday.
She deflected a question about why Alberta is sharing supplies to the Health Minister's office.
Health Minister Tyler Shandro previously said the province is confident in its calculation.
"I assure all Albertans that we have ample supply," he said in a statement Saturday. "We are in a position both to keep Albertans safe and to help ensure Canadian health care systems from coast to coast are equipped to take on the challenges ahead."
David Shepherd, NDP health critic, on Monday said health care workers are questioning Alberta's medical math.
"We support efforts to help Canada battle COVID-19 from coast to coast; however, we are hearing numerous concerns about a shortage of front-line supplies of lifesaving equipment right here in Alberta," he said in a statement. "We have heard from doctors, nurses, municipal leaders and those working with Albertans with disabilities that the necessary supplies they need to do their jobs safely have not been confirmed."
Alberta is sending Ontario 50 ventilators, 87,000 goggles, 15 million gloves, 2.5 million procedural masks and 250,000 N95 respirator masks. Quebec will receive the same amount of gloves and N95 respirators, as well as two million procedural masks. B.C. will get 250,000 N95 respirators from Alberta's stockpile.
Jason Kenney offers medical equipment to Ontario, Quebec and B.C.; Pitches national solidarity on resource development by Davide Climenhaga, April 12, 2020, Alberta Politics
One hates to play the skunk at a garden party, but somebody needs to ask the question a lot of Albertans must be thinking.
To wit, if less than a week ago we barely had enough N95 medical masks for Alberta's hard-pressed nurses, doctors and other front-line health care workers to work for the next 30 days, was the premier wise to give away three-quarters of a million of them to other provinces on the strength of contracts with manufacturers abroad for more? As we have recently seen, some foreign manufacturers will break their contracts if ordered by their national government.

I expect Kenney and Herr Harper are counting on it! What better way to destroy public health care in Canada, than to intentionally "run out" medical worker protection supplies during a pandemic, then blame it on Trudeau even though Kenney is to blame.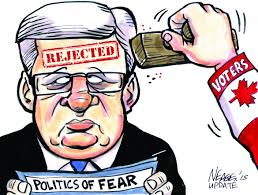 The wave of COVID-19 infections has not yet peaked in Alberta and front-line health care workers continue to report shortages and rationing of personal protective equipment throughout the province, yet yesterday our premier was acting as if we've got the corona virus on the run.

Working for the ego-overloaded, super cruel orange killer easter bunny?

So, is this a generous Easter gift based on Alberta's good fortune and the massive purchasing power of Alberta Health Services, our single province-wide health authority, or is it a roll of the dice to score political points against Mr. Kenney's Liberal rivals in Ottawa and pipeline-questioning politicians in other provinces using Albertan lives as stakes?
Using boxes of medical supplies in an Alberta Health Services warehouse as a stagey backdrop for yesterday's daily COVID-19 briefing, Premier Kenney and Health Minister Tyler Shandro naturally framed the government's unexpected action as if anyone who questions their timing is a bad person who doesn't believe in sharing with other Canadians.
But the question remains a fair one in light of what senior AHS officials and UCP politicians were saying days ago, reports from front-line workers in the field, and the fact the premier included in his pitch what sounded like a quid pro quo in the form of a national support for Alberta's fossil fuel industry.

The fossil fuel industry was near dead before Covid-19. It might not survive the virus and I expect the banks, investment firms, kenney, trump, harper, capp know it.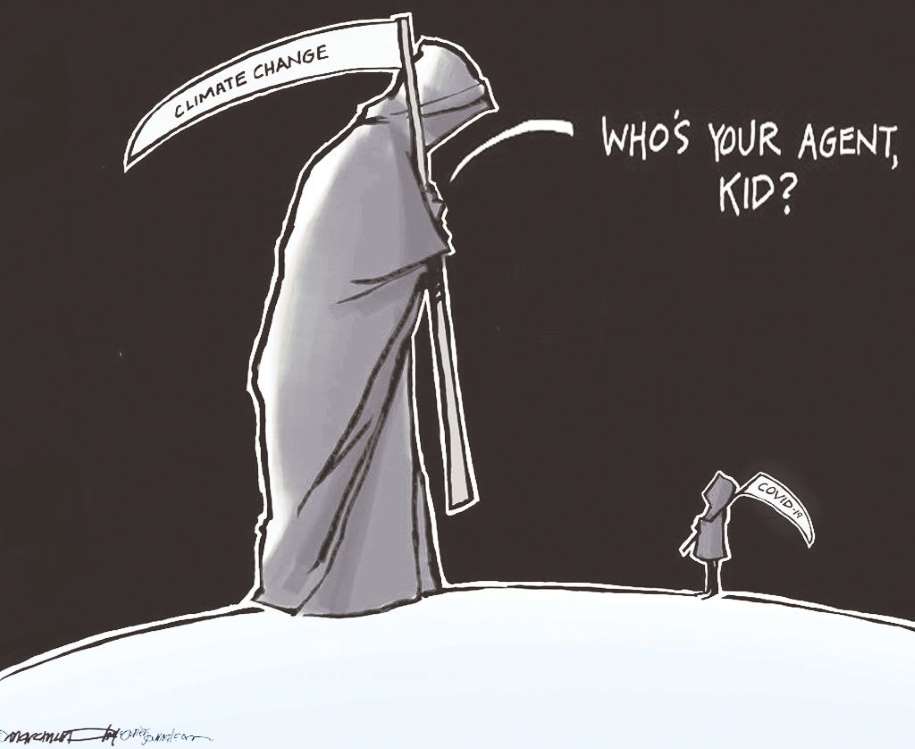 Yesterday's briefing was almost entirely concerned with Alberta's donations of 250,000 N95 respirators, plus surgical masks, gowns, disposable gloves, and 50 ventilators to Ontario, 250,000 N95s and some other supplies to Quebec, and 250,000 N95s to British Columbia. That may explain why there were no physicians there. Mr. Kenney did most of the talking, with Mr. Shandro and AHS procurement head Jitendra Prasad singing backup.
All the participants in the news conference made the point that having a single province-wide health authority gives Alberta reach and purchasing power that other provinces do not have. "It's one of the benefits of having a provincial, coordinated health care system," Mr. Shandro said.

WTF?! Pathetic imbecile cowards! KKKenney obviously is trying – and failing dreadfully – to counter the brilliant cartoons and article by The Star in this post! Where is you-know-who-Olsen at Kenney's 30 Million Dollar Propaganda War Room? Isn't lying to pimp oil and gas the war room's job?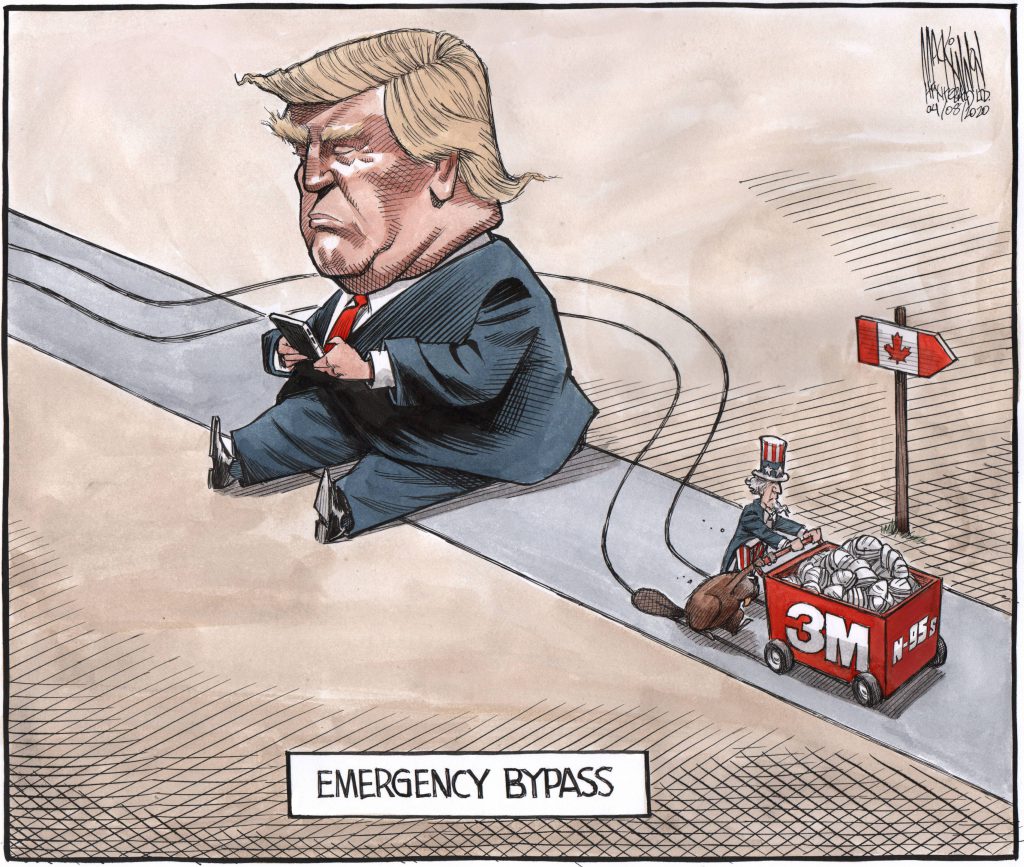 Mr. Kenney boasted that Alberta has "really harnessed the enormous purchasing power of the one centralized administration of health care in Alberta. We are the largest single point of purchasing of health care equipment in Canada, and we rank on a global scale in terms of our purchasing power."
This is unquestionably true

Nope, I think Kenney's lying, as ususal

, but it will probably come as a shock that Mr. Kenney is saying this to Wildrose Party supporters who dreamed the premier would someday break up AHS, as their former party's policy proposed.
It also raises an interesting question: If Mr. Kenney recognizes the advantages of centralized purchasing power when it comes to medical supplies, why does he want Alberta to be able to opt out of a national pharmacare program?
Regardless, Messrs. Kenney and Shandro insisted they are confident there are adequate supplies on hand — indeed, Mr. Kenney indicated he started contemplating such donations 10 days ago.

Liar liar, Pants on fire! What an ugly sinister desperate tiny little man. Kenney fits in too well with the pedophile-protecting, enabling courts and catholic church. The virus has barely begun its enslaught here in Canada.

"I assure Albertans that we will have ample supply," Mr. Shandro said. "We are in a position both to keep Albertans safe and to help ensure that Canadian health care systems from coast to coast to coast are equipped to take on the challenges ahead."
Said Mr. Kenney: "We are absolutely confident that these contributions will in no way undermine our capacity to provide critical protective equipment and ventilators to Alberta's medical professionals, to other associated front line workers, and to care for those in need of it. We would not contribute if it would in any way impair our ability to provide for our own health care needs."
Nevertheless, the premier pitched the donation as the right thing to do, citing with characteristic piety the Biblical Golden Rule and including a seasonal shout-out to all the major monotheistic religions.
"We are all in this together," Mr. Kenney said. "And let me refer back to how I began, by talking about the Golden Rule: 'Do unto others as you would have them do unto you' …"
"I, for one, as an Albertan, and as a Canadian, could not in conscience, watch us stockpile massive

insufficient

amounts of surplus equipment while we see many of our fellow Canadians in some provinces within days of running out of some of these supplies," he said.
Just the same, Mr. Kenney also made a point of noting "the uniquely deep economic adversity that Alberta is facing, not only because of the coronavirus recession, but also because of the meltdown in energy prices and the way that it will inflict even greater economic adversity on our province after five years of economic challenges."
In response to a softball question from a reporter, he added: "I obviously hope that our fellow Canadians will recognize in this contribution the generous role that Albertans have always played across the country.
"This is one practical expression of that at a time of need, but we Albertans contribute $20 billion more to the rest of Canada than we get back in benefits every year," he continued, tendentiously. "That helps to fund their hospital system, their health care systems, their schools and social services.
"So I hope that one of the lessons to be learned from this crisis is that we are all in this together. I hope there will be a renewed sense of national solidarity.

Where did Kenney's Klan yelling to separate Alberta Wexitly out of Canada go?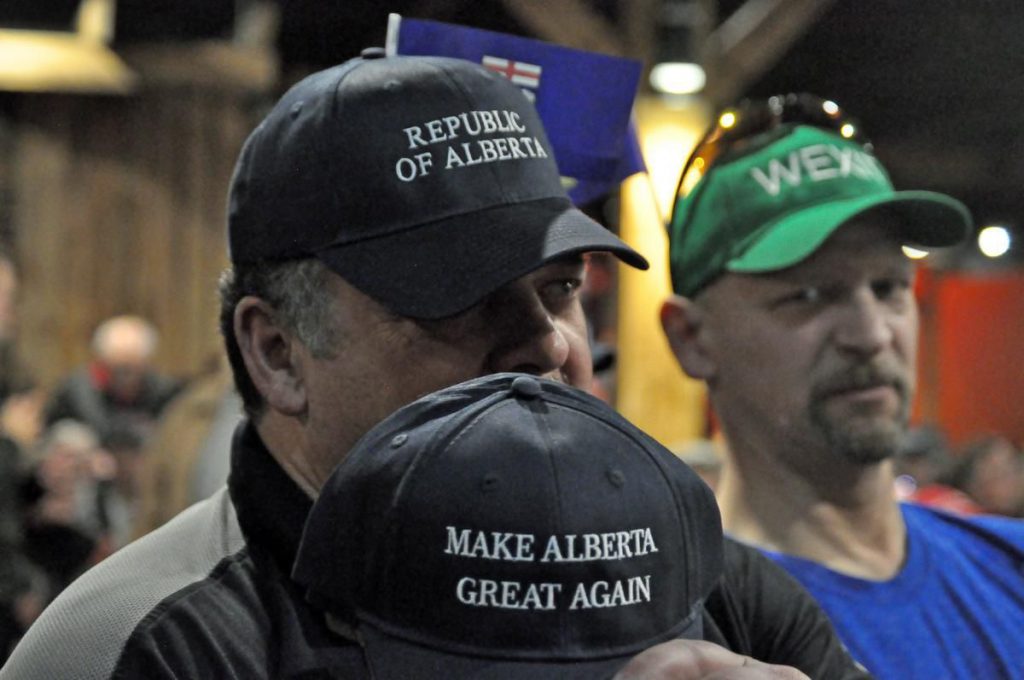 "And I think part of that should mean that we're all in this together not only when it comes to a health emergency, but also when it comes to generating wealth through the responsible development of resources so that we can have the money that pays for world class health care to get us through times like this."
A few of the comments:
SARA-ANNE PETERSON APRIL 12TH, 2020
My granddaughter, who graduated with a degree in psychology last spring, is looking after a group home in a small Alberta city. She is paid slave wages and can't get what she needs to do the job adequately.
MURPHY APRIL 12TH, 2020
I spent some time working in a similar environment. It was residential and out of the three dozen rooms, a third had little placards in honour of the Great Calgarians, generally oil and gas or developers, who had donated some money to the establishment of the floor. The pay was less than a day labourer would earn, with the added bonus of violent criminals in the client population. These programs were legislated back in the Lougheed days, but under Klein the various ministries shucked them off onto charities, who do not have the financial resources to provide proper services, and so a portion is stolen off the top and the rest goes to pay pathetic wages to the underqualified or soon-to-be burned out. The Alberta Advantage!
ANON APRIL 12TH, 2020
Without the proper equipment, there will be blood. Blood for oil – and most UCP types are so selfish and entitled they do not see the connection made so plainly by their golden boys.
BOB RAYNARD APRIL 12TH, 2020
Sounds like Jason is hoping to undo some of the damage he has done to his reputation on the national front, in order to revive his prime ministerial ambitions – at Alberta taxpayers expense, of course.
GEOFFREY POUNDER APRIL 12TH, 2020
No strings attached, right? Hard not to see the strings connecting AB's oil industry to its puppet Premier's floppy limbs and mouth.Nauseating piety to prop up thinly veiled pitch for political / financial support for AB's flailing oil & gas industry. In some circles, they call that bribery. A gift given with expectation of return isn't a gift. Is Kenney the premier of Alberta or the don of the oil mafia?
Kenney the comedian: "generating wealth through the responsible development of resources so that we can have the money that pays for world class health care" "Generating wealth" at less than $4 per barrel. Oilsands producers are losing money on every barrel. Given the 30% high-cost diluent in a barrel of dilbit, the bitumen in that barrel is worth near or less than zero at today's prices.In 2018-19, AB liquor/cannabis revenues exceeded natural gas royalties. AB gaming/lottery revenues exceeded crude oil royalties.
AB bitumen royalties 2018-19: $3.2 billion = 6.5% of AB Govt revenues.
In 2016-17, the AB Govt earned more from gaming and alcohol sales than it did from bitumen royalties.
—————-
AB's oil industry is at the mercy of global oil markets. AB gets hammered every time the oil price crashes. Massive job losses. Huge holes in AB's budget and loss of services. Alberta's dependence on oil is our prime vulnerability, not our strength.
Oil & gas companies can't or won't pay municipal property taxes or clean up.
AB's oil & gas industry has barely started to fund its clean-up liabilities: north of $260 billion. Tally externalized environmental, climate change, and health costs. Species extirpation/extinction, loss of ecosystem services, and eventual global ecosystem collapse.
The fossil fuel industry destroys health and wealth.
Wealth that degrades our life-support systems is illusory. The costs of climate change and fossil-fuel pollution are increasingly prohibitive. Hence, the need to shift away from fossil fuels ASAP. How many more times shall we sit back and watch AB's economy collapse?
Time to get off the oilsands roller coaster.
Kenney: "We Albertans contribute $20 billion more to the rest of Canada than we get back in benefits every year. That helps to fund their hospital system, their health care systems, their schools and social services." More disingenuous spin.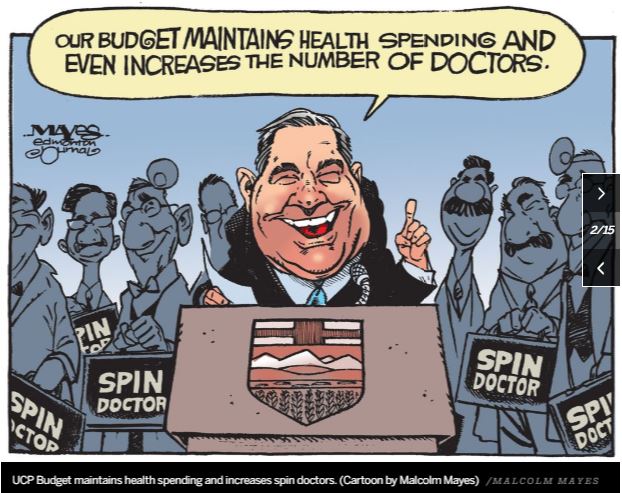 Most of the wealth generated in Canada that pays for govt programs including transfer payments including equalization does not come from AB.
Alberta taxpayers account for 14% of federal revenues. Ontario taxpayers account for 42%. Federal general revenue is derived from income and corporate taxes, the GST, and tariffs on imports.
Canadians pay federal tax at the same incremental rates wherever they live. Wealthy Canadians pay more tax. Most wealthy Canadians live in Ontario and Quebec.
Most rich Canadians live in Ontario and Quebec. Ontario and Quebec taxpayers contribute 58% of federal tax revenues, which fund equalization. Ontario taxpayers alone contribute c 42% of tax revenues. AB taxpayers contribute 14%. BC taxpayers also contribute 14%.
If Albertans stopped paying tax tomorrow, federal revenues, including equalization funding, would retain 86 cents on the dollar.
Suppose Alberta seceded or disappeared tomorrow. 86 cents of every equalization dollar would still flow from (wealthy) Canadian taxpayers to low-income Canadians in have-not provinces.
GENNS APRIL 12TH, 2020
Congrats to the Premier on doing the right thing and sharing our largesse during this crisis. Since he chose to quote scripture, I might add the following from Matt 6: 1-2 "Be careful not to do your "acts of righteousness" before men, to be seen by them. If you do, you will have no reward from your Father in heaven.
So when you give to the needy, do not announce it with trumpets, as the hypocrites do in the synagogues and on the streets, to be honored by men". Kenney is playing politics standing in front of cases of supplies. It is so transparently hypocritical.
And if we are quoting the Golden Rule, perhaps this gov't could start by apologizing to all the groups that they have arbitrarily stomped on since they were elected, by imposing, without consultation or warning, draconian changes to contracts, pensions, and funding. They should commit to more open, honest, and transparent negotiations, rather than ruling with an iron fist. But I guess you would only do that if you truly believed in treating others as you would like to be.
EXPAT ALBERTAN APRIL 12TH, 2020
Yeah, I was thinking the exact same thing; if it's a true act of charity, Kenney didn't need to announce it like he did, with N95 masks as props for his largesse. He's trying to undo the political damage he's done.
ALBERTAN APRIL 12TH, 2020
"Do unto others as you would have them do unto you?" Cuts to Alberta social programs harming poor families, children…Alberta's most vulnerable? Not respecting frontline health care bargaining rights? Cuts to education resulting in 26,000 job losses on a Saturday afternoon? And more cutbacks to come? And Kenney is blathering on mentioning the Golden Rule?
To be crass, one would wonder if the guy was on crack. Who the hell do the Kenney UCP think they are?! If the paradox here doesn't register with even the most ideological brain there's really something wrong. The Kenney UCP think they can do, say and act any which way they want with impunity. And we have to put up with this for another 3 years?
I guess it means that Alberta frontline health care professionals should be able to use PPE the correct way, i.e.discarding, for example, every mask whether it be surgical or N95 after every single use, and not having to save them when discarded to be reprocessed.
And what of the long term care facility in Alberta who has had way to many COVID-19 deaths? Have they 'given' and topped up PPE supplies there free of charge? And what of dangerously low staffing levels at 'for profit' long term care facilities in Alberta? Even the not-for-profit facilities have inadequate staffing levels. Maybe the Kenney UCP should get their priorities straight when it comes to the Golden Rule.
GEOFFREY POUNDER APRIL 12TH, 2020
For a striking alternative reality version of Kenney's gesture, check out Don Braid's piece in The Calgary Herald: "Braid: In striking act of generosity, Alberta donates protective gear worth $41 million to three provinces"
"Behind all the bickering, Canadian provinces have always been quick to help each other in a crisis.
"During the great Fort McMurray fire of 2016, for instance, Ontario sent 100 firefighters. B.C provided more than 80. Quebec contributed four water bombers.
"This is both admirable and routine. It's what happens in Canada.
"But there has never, ever, been anything like the UCP government's donation of vast amounts of protective equipment to B.C., Ontario and Quebec as they face dangerous shortfalls.
"… The importance of the donations cannot be exaggerated. Nothing would lead to a panic collapse of COVID-19 care more quickly than running out of protective gear for health workers.
"In fact, Kenney says Alberta could help more provinces if they have a need.
"'I for one, as an Albertan and as a Canadian, could not in conscience watch us stockpile massive amounts of surplus equipment while we see many of our fellow Canadians, some provinces within days of running out of some of these supplies.
"'Albertans should be very proud that we are able to extend a helping hand to our Canadian brothers and sisters in this time of need.'
"If we can set aside partisan poison for just one day, this can only be seen as a humane and generous gesture that people in other provinces will long remember.
"…Kenney's people say the decision was all medical and humanitarian, not political, but there are undeniable benefits.
"The first is goodwill, which Alberta will definitely need as Canada emerges from the pandemic and usual issues, like pipelines, reappear.
"Also, the Trudeau government keeps throwing out hints about invoking the federal Emergencies Act, which would give Ottawa power to redistribute supplies to areas of greatest need.
"Kenney just showed the country that federal intervention isn't necessary. This is both humane and very, very smart."
https://calgaryherald.com/opinion/columnists/braid-in-striking-act-of-generosity-alberta-donates-protective-gear-worth-41-million-to-three-provinces/wcm/87b459f8-94f2-4ed6-aae7-635efeae3fcd/
Braid carefully omits all of Kenney's allusions to AB's oil industry and quid pro quo machinations.
HANA RAZGA APRIL 12TH, 2020
I am again reminded of your words David. Pompous piety or was it pious pomposity? I was always wondering when the real reason behind this generous donation reveal itself.
Not to begrudge it if we have excess supplies and other provinces are experiencing shortages.
However, when you do a heartfelt good deed, you rarely expect anything back in return. But when you, surreptitiously, expect something back in return, does that still count as a good deed or is it calculated manipulation?
Are we being gaslighted?
JOHN T APRIL 12TH, 2020
You don't want to look a gift horse in the mouth…usually, but I look at this "gift" as it was announced by Kenney as nothing but a self serving, measured political act.
In other words, just do what many other states, provinces and countries are doing. Send the equipment without ceremony.
MURPHY APRIL 12TH, 2020
How is it possible that this province manifested a surplus of several hundred thousand N-95 Dreamcatchers in the span of five days, in a global milieu of such severe shortage that the United States was invoking war-time restrictions on the export of such devices? Everything we are told by the mainstream media and government, about every aspect of this phenomenon, is a distortion.
… With regard to the oil and gas sector, it has proven in this province to be the equal for anti-democratic influence of that in Iran, or Nigeria, or Saudi Arabia, or Iraq. This province was looted because a tiny fraction of the capital generated by oil and gas was skimmed off in the form of royalties, and used to run a modern western society without taxing the rich. So the resource was given away at the same time a class of hyper-wealthy, hyper-entitled kooks developed who pretend their tremendous "business acumen" made them rich and forty-percent or more of the population poor. And now the whole shootin' match will be dismantled as the Global Great Deflation is implemented in the last-ditch effort to manage the displacement of the US hegemon by some form of multi-polar system.
Our system, with capital superior to the state, imperfect tool of democracy as it is, looted and burned across the globe for several hundred years. Unfortunately for us, China managed to not be destroyed and so the "happy time", to steal the phrase from the Kriegsmarine, is at an end.
In order to maintian our elite in the style to which they have become accustomed, all social capital has got to be liquidated and the power of the North American consumer, maintained by twenty years of slave labour producing consumer goods across the global south and in China, will have to be severely limited. The Chinese state will maintain public order by continuing to provide some social benefits, whereas we will enjoy the elimination of such benefits and order will be maintained by the police, as in any colony. Internal colonization is the name of the game, and it's going to be awesome!
DAVE APRIL 12TH, 2020
This seems uncharacteristically generous of Mr. Kenney. It makes me wonder about his ulterior motives, I think there are at least two.
First, it could be part of Kenney's ongoing charm offensive to get Quebec support for something like a pipeline. Unfortunately, although Mr. Kenney does speak French fairly well, the attempted charm does not seem to translate. This leads me to think, either Kenney is not as good at charm as he thinks, or that concern about the environment makes Quebec impervious to Conservative attempts at charm, or perhaps botn.
The second possible motive is that despite the current situation, perhaps Kenney has not totally given up on Federal political asperations. The Federal Conservatives and the voters seem luke warm on MacKay, so perhaps Kenney still has future hopes. However, I have to wonder if this really is the best interests of Alberta now. Unlike BC, cases here may not have peaked yet, so it may be premature to declare victory yet.
Cases in Alberta seems set to actually exceed those in BC. I suppose we are in the PR phase of things now and Kenney has figured out this goes over better than another trip to the now partly closed airport to "inspect" border security or fighting with doctors more. This is probably true, but I expect the fight with doctors will eventually resume.
When being generous is out of character, it will probably not last very long.
JUST ME APRIL 13TH, 2020
Imagine what will happen when Alberta figures out that Kenney treats those in other provinces better than he treats those in his own province. I wonder if Alberta will grab a brain, some awareness, and see Kenney grifting for what it is? Nope. Never happen. Given up on them a long time ago.

Stupid is impossible to repair.

KEITH MCCLARY APRIL 13TH, 2020
Ford is now on TV saying Ontario has plenty of supplies. I wonder if Kenney asked first whether the gift was needed?

I expect the "gift" (aka ego fodder/bribe) announcement was just another Kenney con to keep conning his con-worshipping base to try to erase his disgusting behaviour. Even some of his base are scratching their skulls, worried at his attacks on health care, medical workers, education, teachers and support staff, and more during a pandemic. Did Steve Harper set this up to try to make Kenney look good?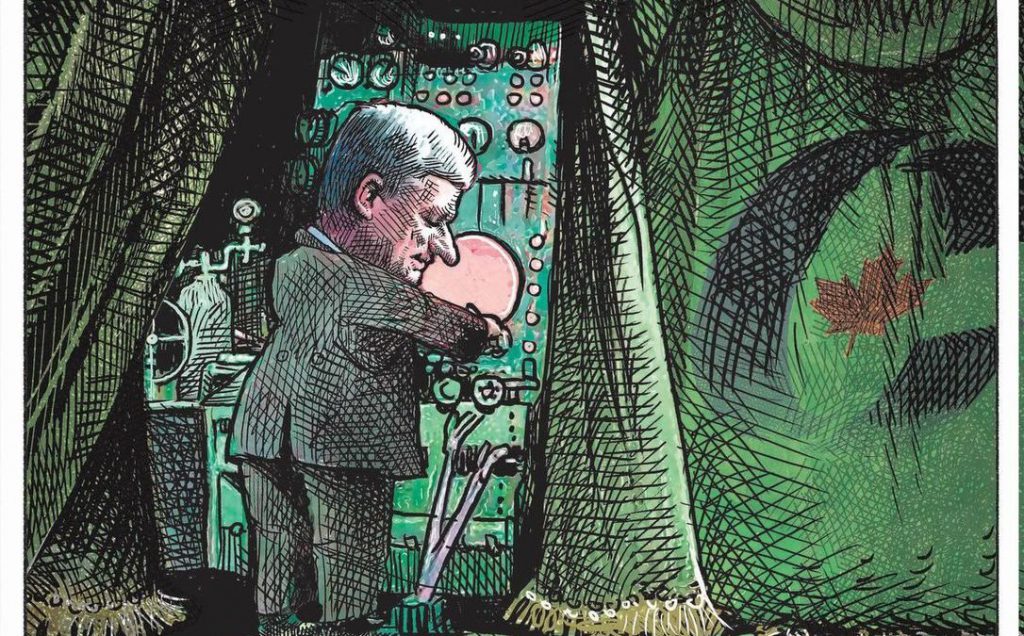 War Room funded Don Braid leaping to the propaganda rescue to save Kenney's foul ass after all the bad press on the premier's latest clusterfuck?

AHS rushes shipments of 5.6 million masks and other equipment to Alberta health workers by Don Braid, April 14, 2020, Calgary Herald
From the minute Premier Jason Kenney announced gifts of masks and other equipment to three provinces, there were two startled reactions.
One was warm-hearted approval of the generosity to other Canadians during this COVID-19 crisis.
The other was: "What the . . . — where's my mask?"
An escalating flood of complaints came in from doctors, nurses and other caregivers, all of whom must now wear a mask in any dealings with patients.
So, it's a very good question — where are the masks and other protective equipment for all of Alberta's health workers?
The answer is: They're in the big AHS Edmonton warehouse, racing for the exit.
On Monday and Tuesday, AHS was pushing massive shipments out the door — including nearly 5.6 million masks for hospitals and other care centres.
The need is urgent. Family doctors require many more masks than usual because they now must wear one every time they see a patient, or even in meetings.
Seniors residence workers are ordered to wear a mask virtually all day, although they seldom wore one at all before COVID-19 hit.
Many doctors have all they need, while others have been forced to order for themselves, if they can find anything.
This is a big problem that AHS has to resolve.
But it's a challenge of shipment, not provincial supply.
Distribution is now ramping up quickly, according to information provided Tuesday by AHS.
Starting Monday, more than 1.5 million masks were shipped to facilities for long-term care, designated supportive living, and addictions and mental health.
Four million masks are going to AHS and Covenant Health hospitals and subsidiary facilities.
More than 1,400 pharmacies are being sent a total of 147,000 masks and one million pairs of gloves.
Also, this week 400 municipal first responder agencies will get one million masks and one million pairs of gloves.
In total, AHS is now shipping nearly 5.6 million masks to Alberta health workers. By contrast, Kenney's mask donation to B.C., Ontario and Quebec totalled 750,000. That's hardly a risk to Alberta's long-term supply, which is frequently replenished anyway.
Barely 24 hours after he spoke about the donations Saturday, a plane bearing nearly 40 tonnes of protective gear from China landed at Edmonton's airport. The cargo soon went up the QEII Highway to the warehouse.
The province's full masking standards were released only last Friday. By Monday, AHS was sending the equipment not just to the AHS facilities, but to 800 care centres and other operations it has never supplied before.
That's not exactly laggard performance.

A bit of Kenney reality:
Docs fight Alberta pay cuts in court, seeking $250 Million, while battling Covid-19 (and risking their lives) on the front lines of Health Care With Kenney giving $billions of our tax dollars to the polluting oil and gas industry that makes covid-19 deaths worse.
One of the comments to the article at link above:
JUST ME APRIL 11TH, 2020
Watching Kenney and Shandro give away medical PPEs and ventilators because the pandemic in Alberta is "on the run" and "under control" sounds like famous last words. And to drive the point home further, the Journal's David Staples declared the pandemic in Alberta over thanks to the heroic efforts of (UCP) bureaucrats, who are as worthy as any doctor or nurse, just proves how deep the madness in Alberta runs.
Of course, Kenney trying to make nice by handling the equipment over to B.C. (Seems they really have the pandemic in hand) Ontario (Does Doug Ford still like Kenney?) and Quebec (Alberta's stuff for the Energy East Pipeline, deal?) It's not like Kenney never met a PR stunt he didn't want to be in. As for Shandro, at least we know where he is not standing in someone's driveway and screaming.
But now that there will be fewer doctors and nurses in Alberta, why leave all that medical equipment laying around? Use it to buy influence.
If Kenney's path to the federal PMO is paved in N95 face masks, it proves how much stupid he's willing to do to satisfy is angry dwarf ego.
Nasty selfish oil patch polluted Alberta: Some things never change
Covid-19: Economy-wrecker Steve Harper create this conniving Kenney War Room press release? Mighty evil conning Albertans during a pandemic. Shut the frac'ing lying room down, transfer the $100 million plus to health care.
Really Kenney? Canada's worst economist ever? Steve Harper trashed our economy to serve China, Israel, the USA and big oil. I expect you know that, and that CAPP 'n gang have your penis roped tight so that you give them everything they demand.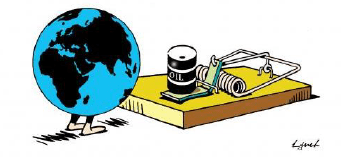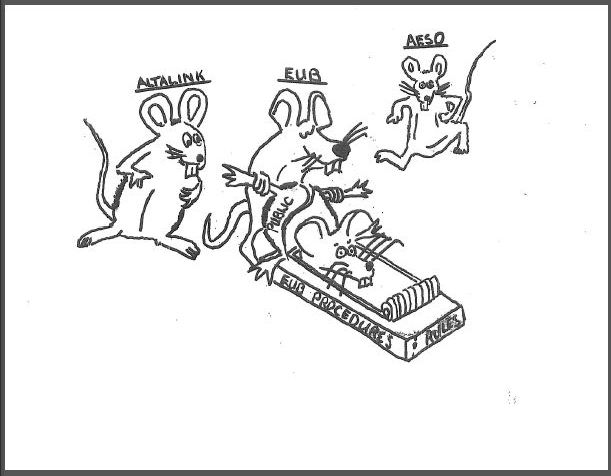 EUB became ERCB then AER, Alberta's corrupt pollution-enabling, law-violating "regulator"
Cartoon from J Perras' 2007 report on the EUB's "repulsive" spying and lying scandal.

What's KKKenney going to do about this alarming news below by the banks? Bribe them with a massive gift of "surplus" toilet paper?

Exclusive: U.S. banks prepare to seize energy assets as shale boom goes bust by David French and Imani Moise, April 9, 2020, Reuters
Major U.S. lenders are preparing to become operators of oil and gas fields across the country for the first time in a generation to avoid losses on loans to energy companies that may go bankrupt, sources aware of the plans told Reuters.
JPMorgan Chase & Co, Wells Fargo & Co, Bank of America Corp and Citigroup Inc are each in the process of setting up independent companies to own oil and gas assets, said three people who were not authorized to discuss the matter publicly. The banks are also looking to hire executives with relevant expertise to manage them, the sources said.
The banks did not provide comment in time for publication.
Energy companies are suffering through a plunge in oil prices caused by the coronavirus pandemic and a supply glut, with crude prices down more than 60% this year.
Although oil prices may gain support from a potential agreement Thursday between Saudi Arabia and Russia to cut production, few believe the curtailment can offset a 30% drop in global fuel demand, as the coronavirus has grounded aircraft, reduced vehicle use and curbed economic activity more broadly.
Oil and gas companies working in shale basins from Texas to Wyoming are saddled with debt.
The industry is estimated to owe more than $200 billion to lenders through loans backed by oil and gas reserves. As revenue has plummeted and assets have declined in value, some companies are saying they may be unable to repay.
Whiting Petroleum Corp became the first producer to file for Chapter 11 bankruptcy on April 1. Others, including Chesapeake Energy Corp, Denbury Resources Inc and Callon Petroleum Co, have also hired debt advisers.
If banks do not retain bankrupt assets, they might be forced to sell them for pennies on the dollar at current prices. The companies they are setting up could manage oil and gas assets until conditions improve enough to sell at a meaningful value.
Big banks will need to get regulatory waivers to execute their plans, because of limitations on their involvement with physical commodities, sources said.
Banks are hoping their planned ownership time frame of a year or so will pass a Federal Reserve requirement that they do not plan to hold assets for a long time. Because lenders would be stepping in to support part of the economy that is important to any potential rebound, and which has not gotten direct bailouts from the federal government, that might help applications, too.
For now, the banks are establishing holding companies that can sit above limited liability companies (LLCs) containing seized assets. The LLCs would be owned proportionally by banks participating in the original secured loan.
To run the oil-and-gas operations, banks might hire former industry executives or specialty firms that have done so for private equity, sources said. Houston-based EnerVest Operating LLC would be among the most likely operators, sources said.
"We regularly look for opportunities to operate on behalf of other entities, that is no different in this market," said EnerVest Operating's chief executive, Alex Zazzi.
GETTING ASSERTIVE
U.S. banks have not done anything like this since the late-1980s, when another oil-price rout bankrupted a bunch of energy companies. More recently, they have relied on restructuring processes that prioritize them as secured creditors and leave bondholders to seek control in lieu of payment.
But banks are becoming more assertive because of the coronavirus recession and balance sheet vulnerabilities that have developed in recent years.
U.S. oil and gas producers have increasingly relied on banks for cash over the past year, as debt or equity options dried up. Lenders have been conservative in valuing hydrocarbons used as collateral, but recent restructurings have left them spooked.
Alta Mesa Resources' bankruptcy will likely provide banks with less than two-thirds of their money, while Sanchez Energy's could leave them with nothing.
The structures banks are setting up will take a few months to establish, sources said. That gives producers until the fall – the next time banks will evaluate the collateral behind energy loans – to get their houses in order.
After several years of on-and-off issues with energy borrowers, lenders have little choice but to take more dramatic steps, said Buddy Clark, a restructuring partner at law firm Haynes and Boone.
"Banks can now believably wield the threat that they will foreclose on the company and its properties if they don't pay their loan back," he said.
Reporting by David French and Imani Moise in New York; Additional Reporting by Elizabeth Dilts Marshall; Editing by Leslie Adler; Editing by Lauren Tara LaCapra