Happy Easter!
Choir of Women Physicians sings RISE AGAIN (virtually) by Voices Rock Canada! Premiered Apr 8, 2020, song written by Cape Breton's Leon Dubinsky
Thank you to the incredible healthcare community!
Voices Rock Medicine, our very own choir of women physicians has put together this heartfelt tribute, dedicated to the superheroes of Canadian healthcare, and beyond.
Help us spread this message of gratitude and positivity during these challenging times!
www.voicesrockcanada.com
[email protected]
www.facebook.com/voicesrockcanada
@VoicesRockCanada
@theipaper 2020 Easter Cartoon: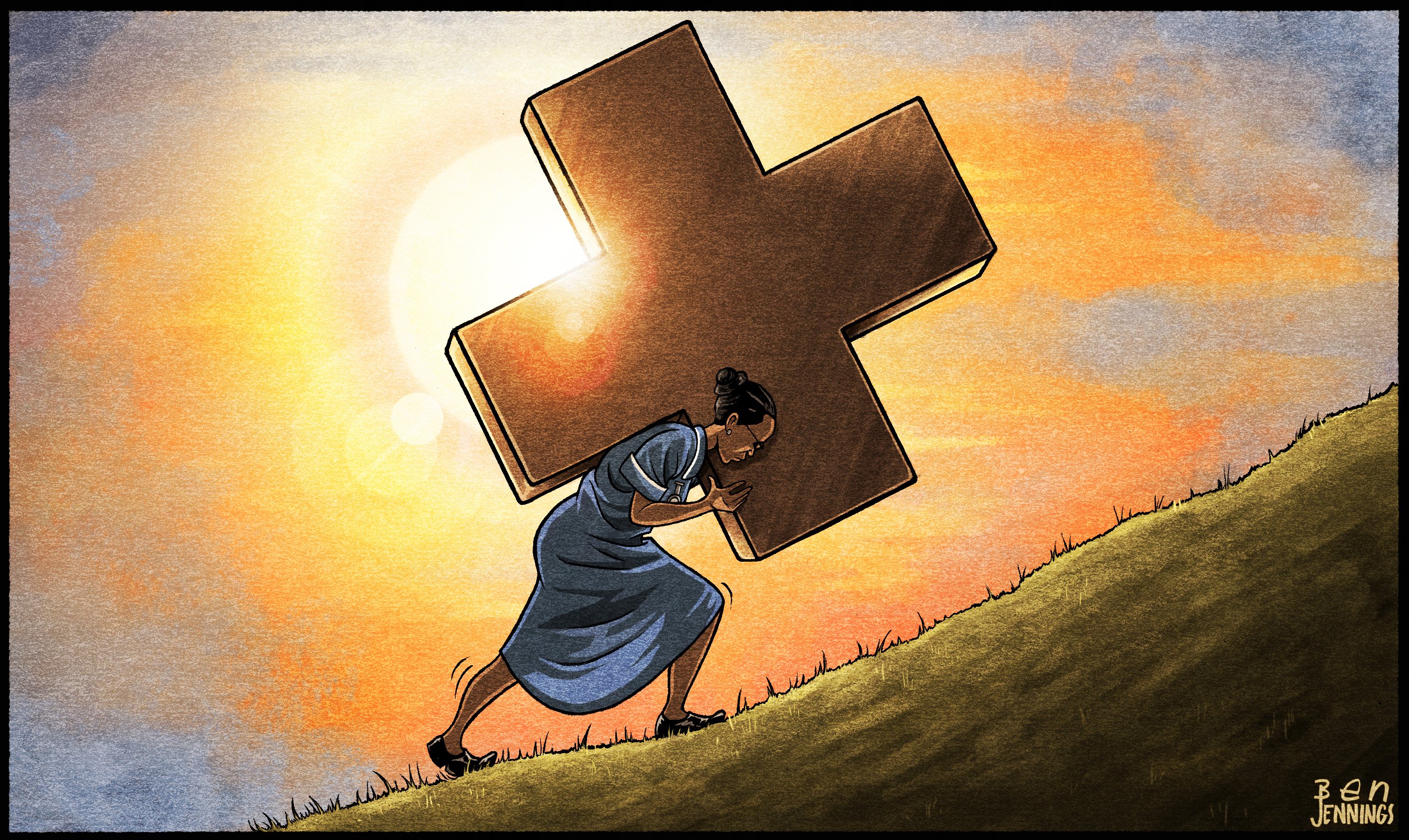 Being a woman doesn't make you better at handling a global pandemic – but women generally have to be better in order to become leaders
Female leaders are doing exceptional work
What do Germany, Taiwan and New Zealand have in common?
Well, they've all got female leaders and they're all doing an exceptional job in their response to the coronavirus crisis.
Tsai Ing-Wen, a former law professor, became the first female president of Taiwan in 2016 – the same year America got its first reality TV president. Tsai has spearheaded a swift and successful defence to the pandemic; despite Taiwan's proximity to mainland China it has largely contained the virus and has just under 400 confirmed cases. It is so well prepared that it is donating 10m masks to the US and 11 European countries.
New Zealand, led by Jacinda Ardern, is also a world leader in combating the virus. The country has had only one Covid-19 death so far. That's partly due to geography and size: with under 5 million people, New Zealand's entire population is much smaller than New York's. Being an island state also gives it a distinct advantage. However, leadership is also a factor. New Zealand has implemented widespread testing and Ardern has responded to the crisis with clarity and compassion.

What?! Not lies & cruelty like these "leaders?"
Ontario's lying health and education decimating premier, Rob Ford, cartoon from 2019: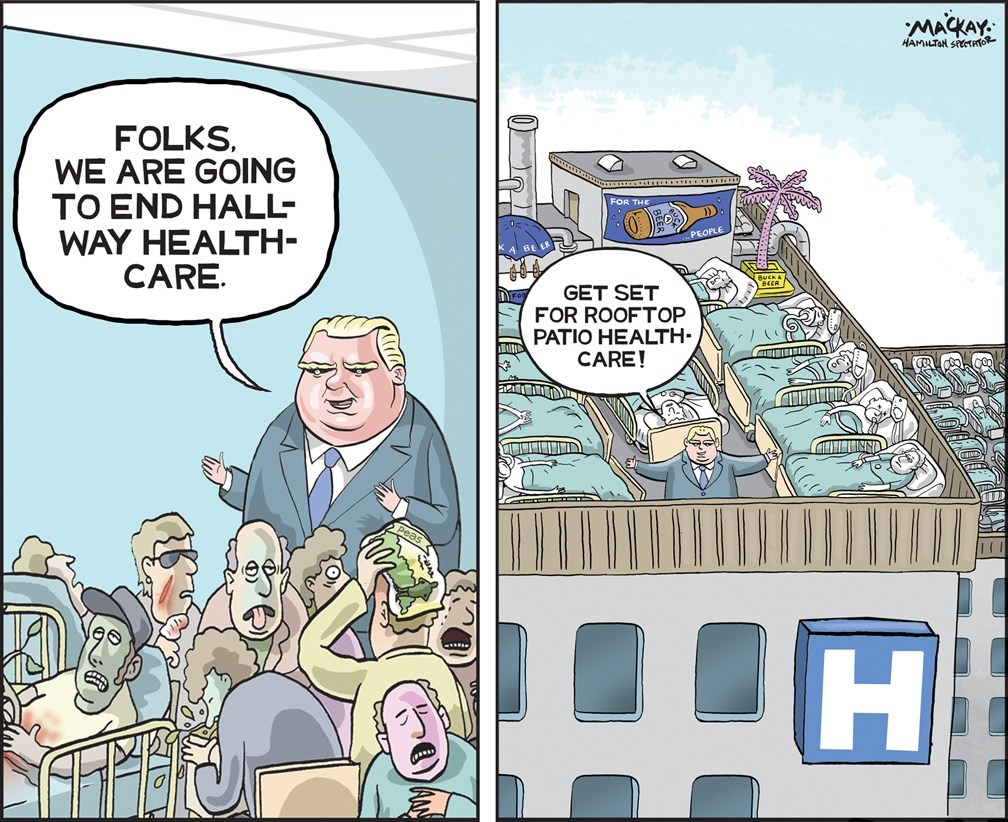 Alberta's lying health and education decimating (while giving $billions upon $billions to the law-violating, polluting oil & gas industry) premier, Jason Kenney, cartoon from 2019: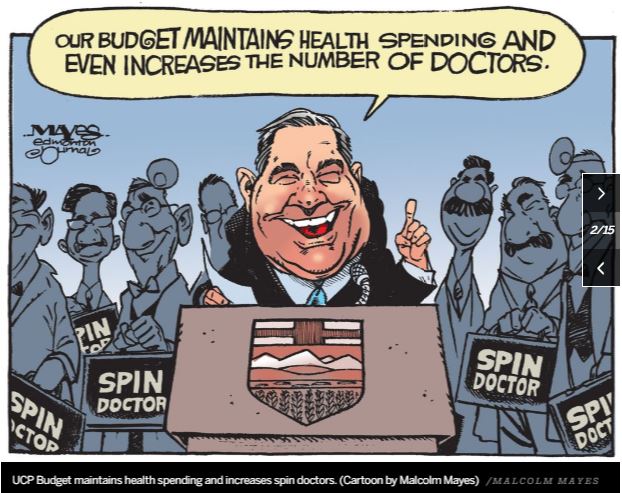 Mural in Edmonton in 2020, Kenney kept cutting during the coronavirus crisis: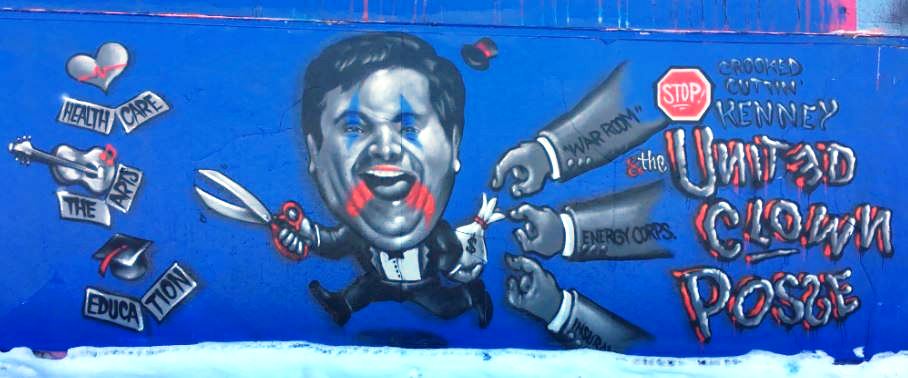 America's captain orange (monster):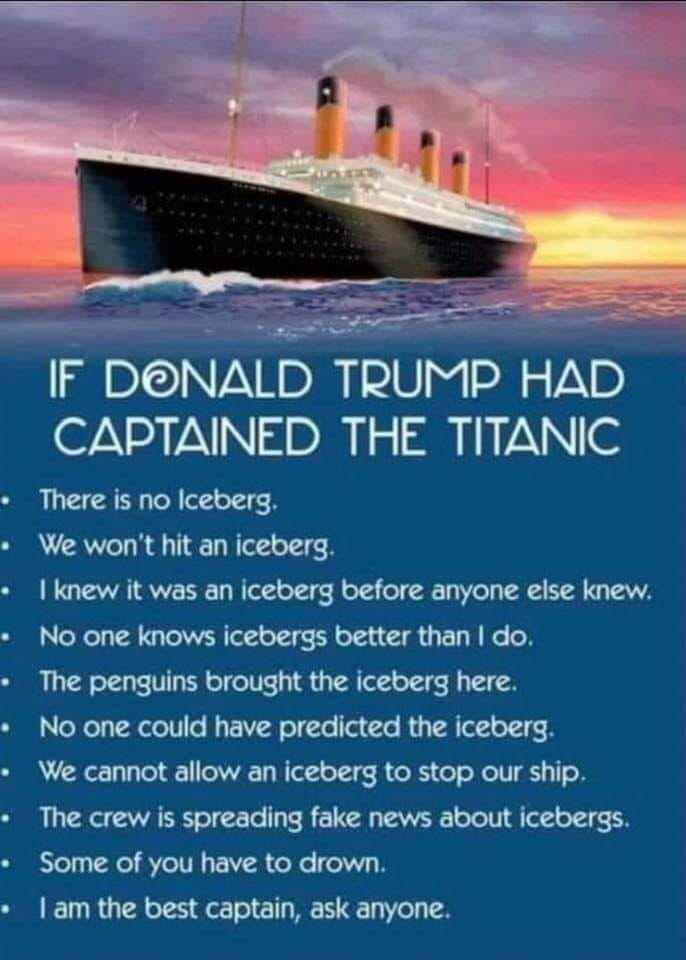 As of April 14, 5pm, USA had 26,000 covid-19 fatalities and over 611,000 cases. Reportedly, many of those dying at home are not being counted.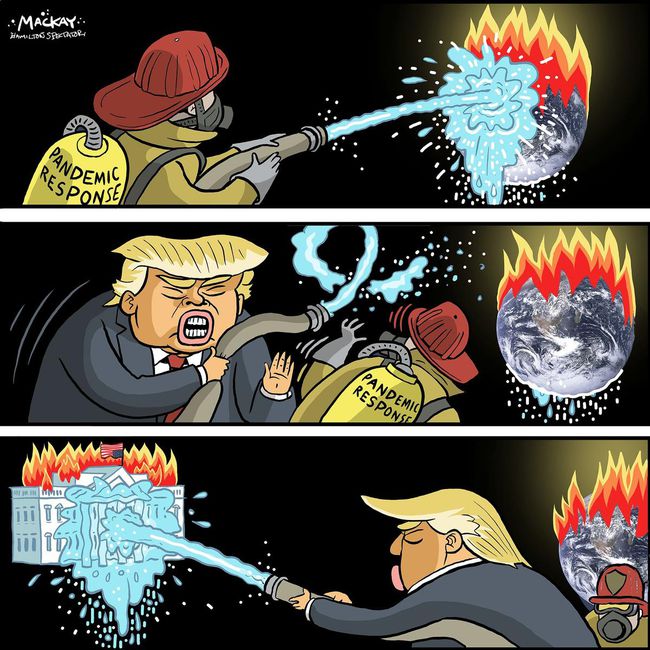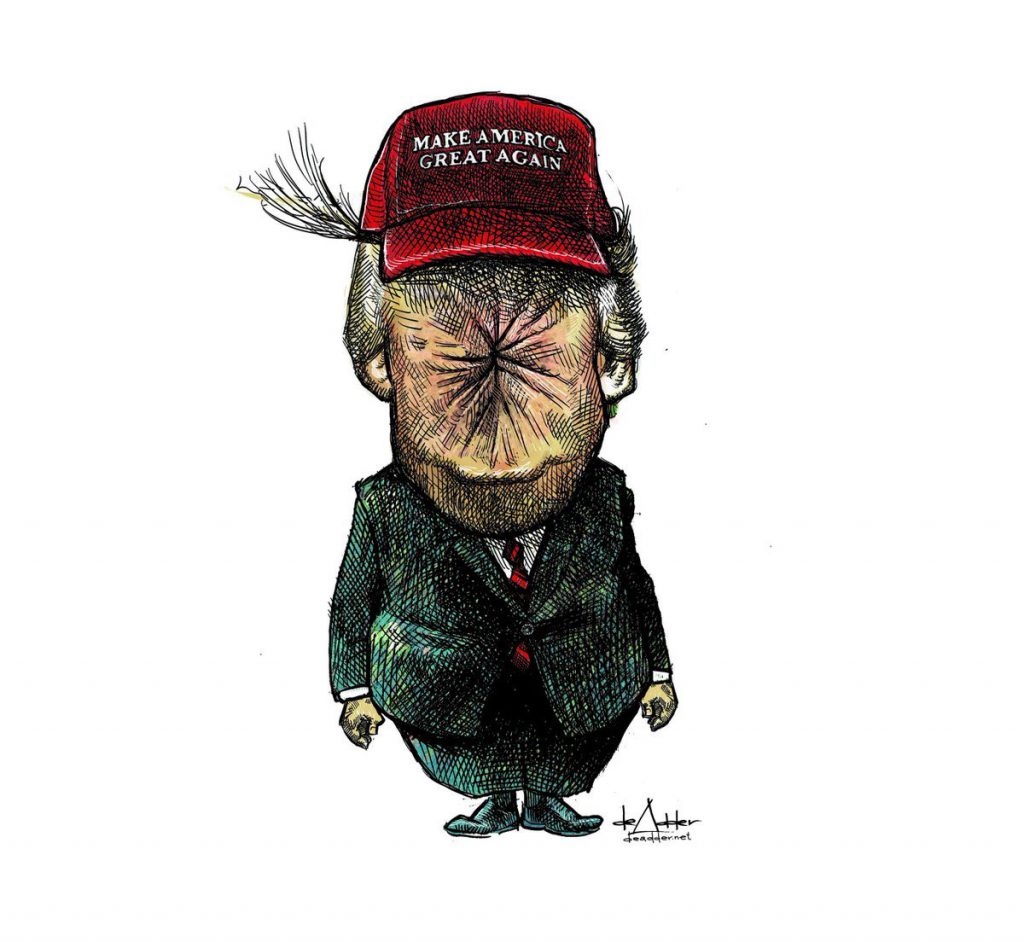 Or these: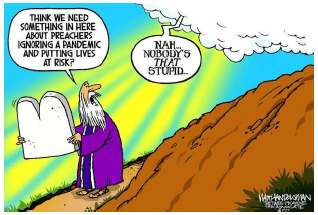 Germany has been hit hard by coronavirus, but it has an exceptionally low mortality rate of around 1.6%. (Italy's fatality rate is 12%; Spain, France and Britain's is 10%; China's is 4%; America's is 3%.) A number of factors feed into Germany's low death rates, including early and widespread testing and a large number of intensive care beds. Again, however, the country's leadership plays a role.
As one wag on Twitter joked: if you're asking why death rates are so low in Germany and so high in America, it's "because their president used to be a quantum chemist and your president used to be a reality television host". Angela Merkel, who has a doctorate in quantum chemistry, is actually the chancellor not the president, but the sentiment still holds.
Denmark (led by prime minister Mette Frederiksen) and Finland (prime minister Sanna Marin is the head of a coalition whose four other parties are all led by women) are also doing noteworthy jobs in containing coronavirus.
Correlation is obviously not causation. Being a woman doesn't automatically make you better at handling a global pandemic. Nor does it automatically make you a better leader; suggesting it does reinforces sexist and unhelpful ideas that women are innately more compassionate and cooperative.
What is true, however, is that women generally have to be better in order to become leaders; we are held to far higher standards than men. Women are rarely able to fail up in the way men can; you have to be twice as good as a man in order to be taken half as seriously. You have to work twice as hard. With a few notable exceptions (*cough* Ivanka Trump *cough*), you've got to be overqualified for a top job.
A surplus of qualifications isn't exactly a problem Donald Trump has.
America's response to the coronavirus crisis is arguably the worst in the world – although Britain also gets an honourable mention here.
Instead of expertise, the Trump administration has led with ego. While thousands of Americans die, Trump tweets about his TV ratings.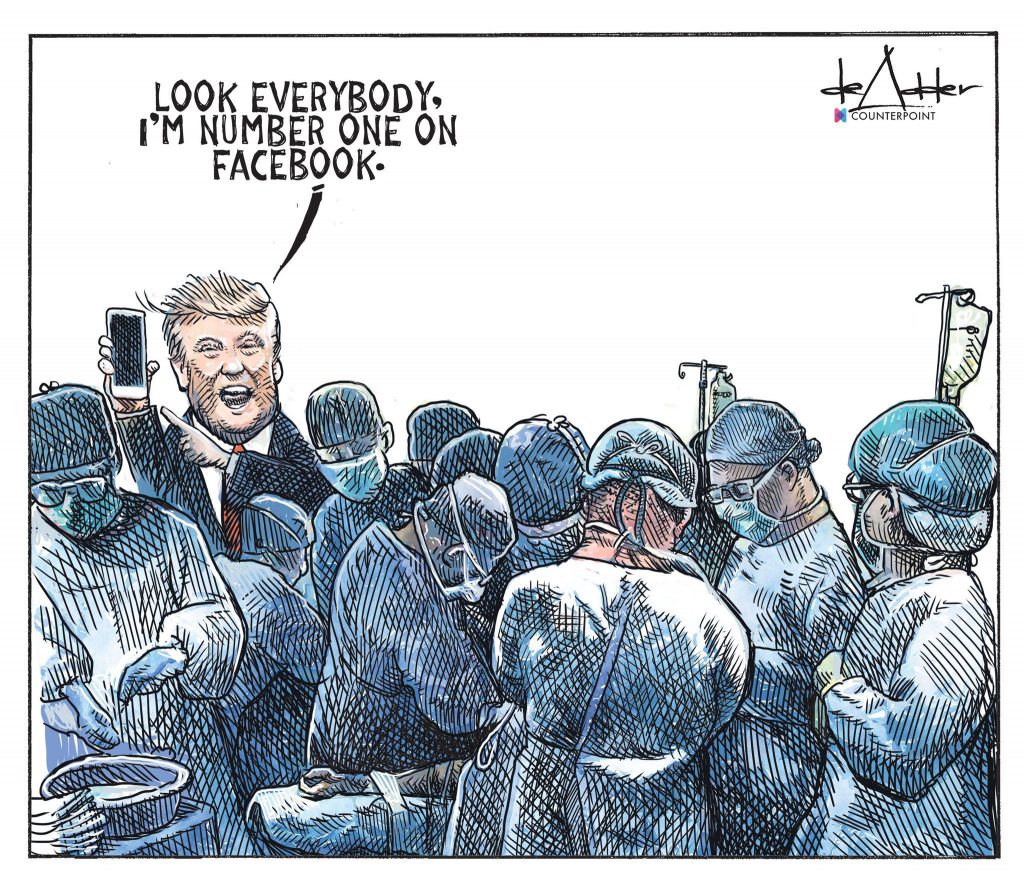 Instead of cooperating, Trump is lashing out at the press and state leaders. It's hard to imagine Hillary Clinton responding to a crisis in this way without being immediately impeached. Which raises the question: are some men simply too emotional to be leaders?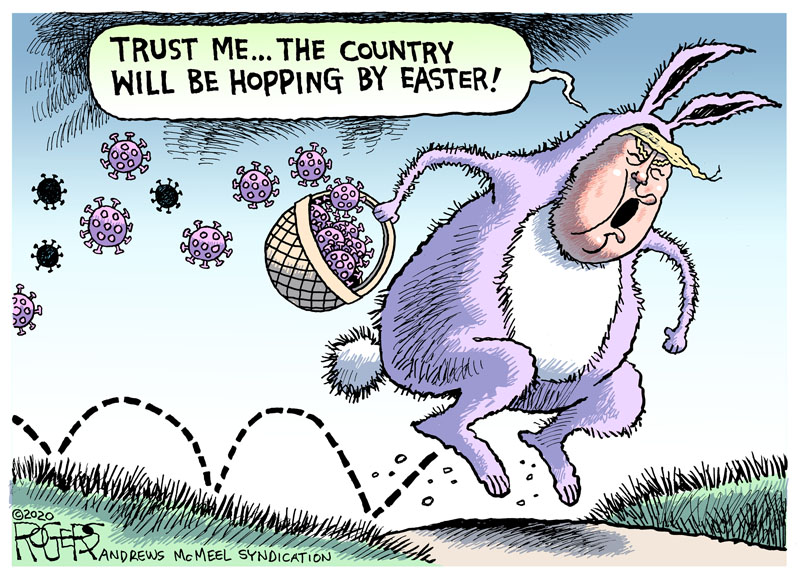 'Hero' sketch by MJ.Hiblen: Illustrator, April 11, 2020, The Pandemic Times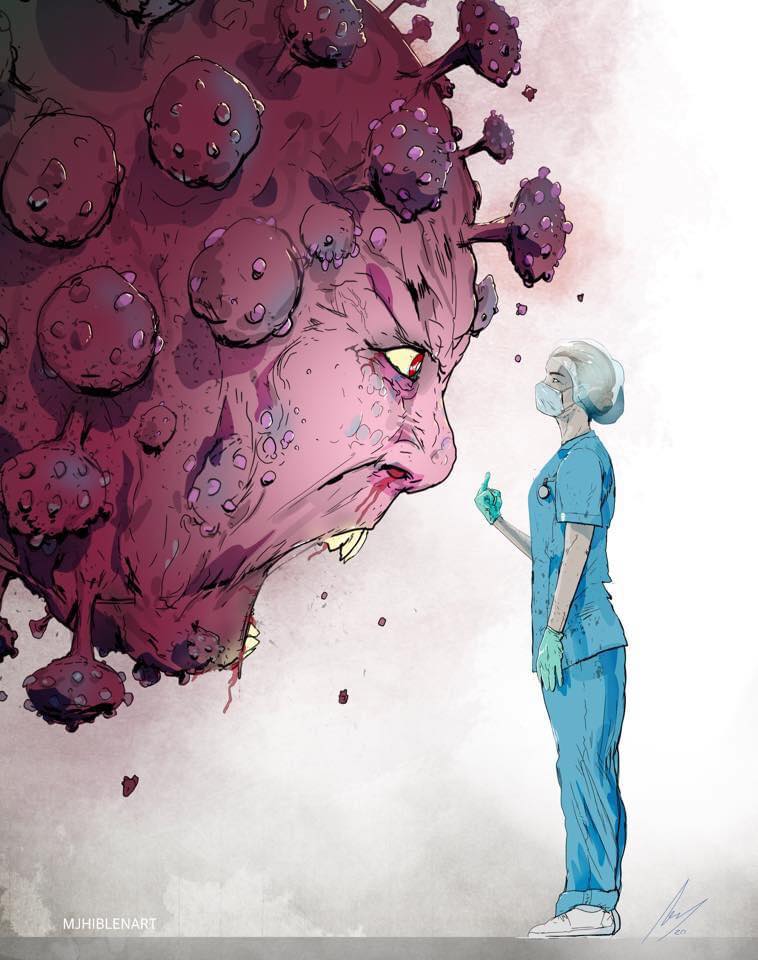 Refer also to:
Covid-19 cases in profit-before-public-health UK sky rocket: 28 new deaths in last 24 hours include 47 and 21 year olds, both with no underlying health conditions. Ontario: Two 20 year olds in ICU. It's a powerful time to practice love – stay home, put others first!
New research on Covid-19: Are you and your loved ones frac'd? Air pollution linked to 15 percent higher coronavirus death rates
AER picks next Dickhead (Pres & CEO): "Back Door" Laurie Pushor, reportedly scandle-corroded pisser on rules, conflict of interest old white man
Really Kenney? Canada's worst economist ever, another old white man? Steve Harper trashed our economy to serve China, Israel, the USA and big oil. I expect you know that, and that CAPP 'n gang have your penis roped tight so that you give them everything they demand.
How prevalent is racism (and misogyny) among Canadian lawyers & judges?
Gillian Hnatiw, Canadian lawyer, female: "Fundamentally, the law is about power – who has it, who gets it, and how they are allowed to wield it. … Yet evidence of misogyny remains all around us. Lest anyone forget, there is a self-confessed sexual predator in the White House. … In Canada, we're not faring a whole lot better…. All of our political leaders are men."