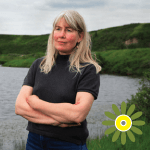 Kenney & Harper need to go back to school to learn some math and honesty. Of course the dutiful media (on the war room's payroll?) published the war room's horrid covid-19 lies.
Here's the war room's press release, you do the math.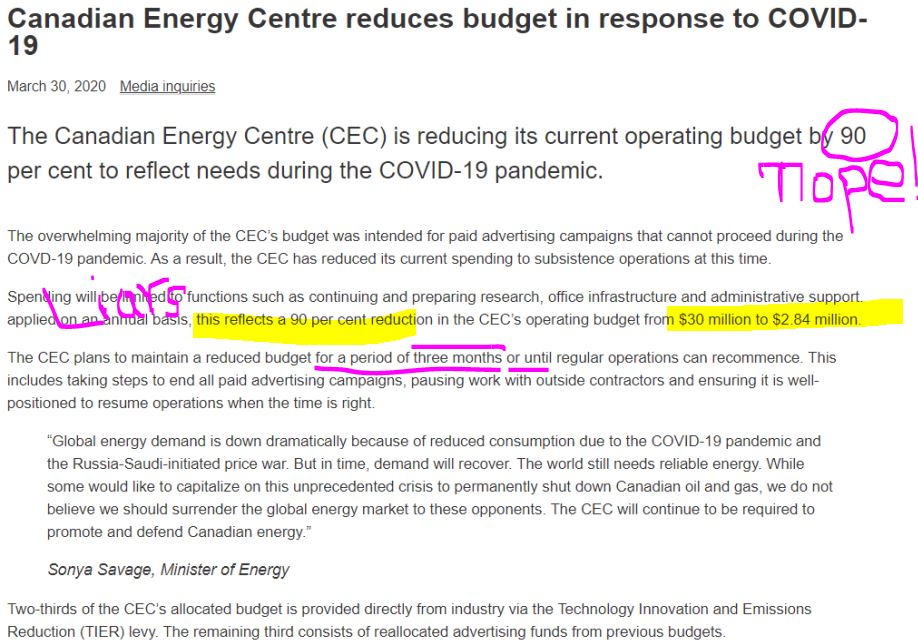 Kenney n CAPP et al made the War Room unFOIPable, so no one can verify if any cut(s) actually happen. All we have to rely on are Kenney Klan lies & spin. I expect not one dollar has been or will be cut.

Canadian Energy Centre cutting its budget by 90 per cent amid COVID-19 pandemic by Dylan Short, Mar 31 2020, Calgary Herald
The provincially-funded Canadian Energy Centre (CEC) is cutting 90 per cent of its budget amid the COVID-19 pandemic and low oil prices.
The centre, which is aimed at promoting positive news stories around the energy sector, will have it's budget cut for three months or until normal operations can continue, the province announced in a news release Monday. If applied for a full year, the centre's annual operating budget would drop to $2.84 million from $30 million. …
— With files from the National Post
Alberta's 'energy war room' sees budget cut by 90% amid coronavirus by Heide Pearson, Global News, March 30, 2020
The UCP's Canadian Energy Centre has had its operating budget cut by 90 per cent in light of the COVID-19 public health crisis.
According to a news release from the Alberta government, the majority of the budget was allotted for paid advertising campaigns, which aren't going ahead anymore.
The "energy war room" budget has gone from $30 million to $2.84 million

Nasty liars! The "budget" cut is only maybe for 3 months, not a year (perhaps less, the propaganda room can undo the cut anytime and never implement it), reducing the budget by $6.75 million to $23.25 million, not $2.84 million. Looks like Steve Harper math to me.

and the spending will now be limited to research, administrative support and office infrastructure, the UCP said.
The reduced budget will be in place for three months, "or until regular operations can recommence."

"Regular operations" of the war room are lies, which can "recommence" in an instant or never stop in the first place.

The Official Opposition criticized the government for not getting rid of the war room altogether.
"[CEC CEO] Tom Olsen and his war room buddies have been doing nothing for Albertans but waste $82,000 a day of their money on juvenile tweets and plagiarized logos," NDP Energy Critic Irfan Sabir said in a statement.

"It's good that they will be wasting slightly less in the coming weeks, but the premier should listen to the broad consensus of Albertans and scrap the war room altogether."
Sabir added that in light of the government announcing layoffs this weekend that affect people who work in the province's education system, he believes the cuts to the war room aren't enough.
"Educational assistants and school bus drivers should have kept their jobs, and the war room budget should be reduced to zero, permanently."
The CEC will be ending all of its paid advertising campaigns, stalling all work with outside contractors and making sure it's ready to resume normal operations when that time comes.
"Global energy demand is down dramatically because of reduced consumption due to the COVID-19 pandemic and the Russia-Saudi-initiated price war," Energy Minister Sonya Savage said in a news release.
"But in time, demand will recover. The world still needs reliable energy."
Savage said the government believes the country's oil and gas sector is still essential, despite the downturn, and the CEC is a key part of getting that message out.
"While some would like to capitalize on this unprecedented crisis to permanently shut down Canadian oil and gas, we do not believe we should surrender the global energy market to these opponents," Savage said.
"The CEC will continue to be required to promote and defend Canadian energy."
The CEC gets two-thirds of its budget directly from the Technology Innovation and Emissions Reduction (TIER) levy. The rest comes from reallocated advertising money from previous budgets, the UCP said.
Oil prices have been steadily dropping since the coronavirus pandemic started, bringing with it a slew of cancellations, restrictions and shut downs of everything from pubs and bars to air travel.
On Monday, prices were the lowest experts have seen since 2002.
–With files from Global News' Phil Heidenreich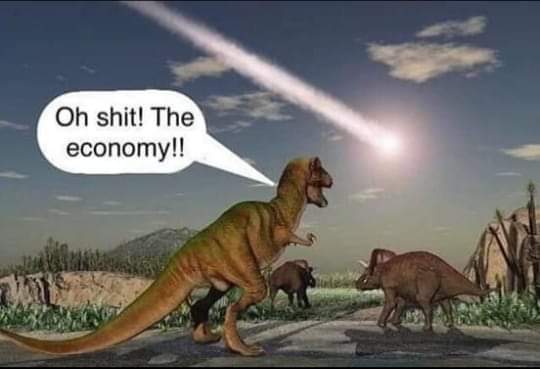 Alberta energy war room's budget slashed in response to coronavirus pandemic, Canadian Energy Centre budget to be cut over three-month period by Andrew Jeffrey, CBC News, Mar 30, 2020
Alberta's energy war room will have its budget slashed for the next three months because of the COVID-19 pandemic, the government announced Monday.
Current spending to the Canadian Energy Centre (CEC) will be cut to "subsistence operations" because most of its budget was intended for paid advertising campaigns that can no longer proceed.
That means the centre will run on a reduced budget for a three-month period or until it can resume regular operations.
If applied on an annual basis, that would reflect a 90-per-cent reduction to the operating budget, from $30 million to $2.84 million, the government said in a news release.
The actual dollar amount the provincial government will save from the cut, or how that funding will be redistributed, weren't spelled out in Monday's announcement.

Ya, of course it wasn't, because the war room is lying!

Premier Jason Kenney and the United Conservative Party have long touted the centre as part of a "fight-back" strategy to counter what the government calls false or misleading information about the energy industry.
As part of these budget reductions, the centre will take steps to end all paid advertising campaigns and pause work with outside contractors.
But Alberta Energy Minister Sonya Savage said in Monday's statement the provincial government still sees a need for the centre​​​​​​.
"The world still needs reliable energy," Savage said. "While some would like to capitalize on this unprecedented crisis to permanently shut down Canadian oil and gas, we do not believe we should surrender the global energy market to these opponents.
"The CEC will continue to be required to promote and defend Canadian energy."
The centre has made a series of errors since it was first introduced in 2019.
In its first month of operations, it had to abandon its original logo over copyright infringement, and it failed to tell an interview subject about the CEC's connection to the provincial government.
Later, a series of tweets targeting the New York Times prompted an apology from the CEC's managing director.
Given the amount of criticism the CEC has taken for these missteps since it was created, the COVID-19 pandemic presents an opportunity for the government to step back and rethink whether the CEC is a good use of public dollars at all, Mount Royal University political scientist Lori Williams said.
Williams wasn't surprised by the cuts because, as she says, it's difficult for the government to justify expenditures on anything that isn't an essential service.
"In a climate where the government is dealing with significant cuts in revenue because of oil prices, significant expenditures to manage the COVID-19 crisis and the fact that they had made additional cuts to education for example, it was pretty difficult to justify setting aside funds for something that really wasn't producing anything of tangible value," Williams said.
NDP Opposition energy critic Irfan Sabir said these temporary budget reductions to the CEC are nothing to celebrate.
Sabir said the CEC hasn't done anything to improve the issues facing Alberta's energy industry, noting the money in the centre's $30 million budget could be better spent elsewhere, especially after $128 million was recently redirected from the province's school boards to use in COVID-19 response efforts.
"I think the government didn't go far enough. They need to shut (the CEC) down for once and for all," Sabir said.
With files from Andrew Brown.
A few of the comments:
dave dennison
What a shame. They were doing so well. I expected them to even come up with an original logo before Christmas.
David Hunter
Jason Kenny the joke that keeps on giving…
Morgan Arthurson
What an incredible waste of money. It does highlight the shoddy conduct typical of the UCP,
Refer also to:
Really Kenney? Canada's worst economist ever? Steve Harper trashed our economy to serve China, Israel, the USA and big oil. I expect you know that, and that CAPP 'n gang have your penis roped tight so that you give them everything they demand.