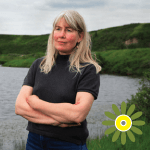 In my community, Encana/Ovintiv intentionally violated every "rule" and law in place to protect groundwater and my community's drinking water (the company's own hydrogeological investigation report – which I legally obtained via FOIP – and filings with Alberta's groundwater data base admits it), with blessings by the Alberta gov't and AER. After I went public with the violations, authorities keep steadily weakening the laws to keep frac'ers happy. The laws are currently being dramatically undone by the Harper-Kenney klan to serve billionaires.
2013: EnCana's Gerard Protti will be Chair of Alberta's AER, the new energy regulator that swallows up Alberta Environment, Alberta's Water and the ERCB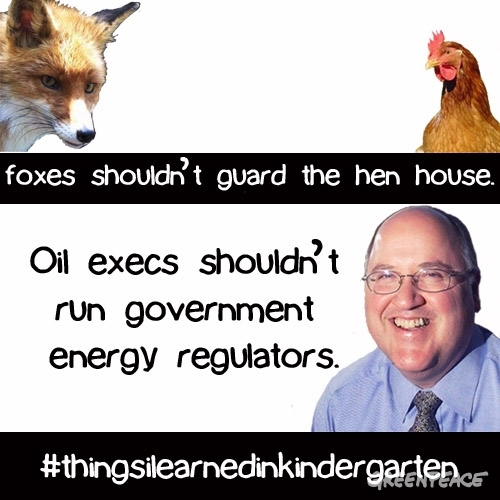 Under the strong and fickle currents of the Straits of Mackinac, which flow through a four-mile gap between Michigan's Upper and Lower peninsulas, twin pipelines have transported two million gallons of petroleum products daily for seven decades.
This year they may shut down for good.
In November, Michigan Gov. Gretchen Whitmer revoked the 1953 easement allowing the twin pipelines, known as Line 5, to run under the straits, and gave its owner, Enbridge Inc., 180 days to shut them down.
"The continued use of the dual pipelines cannot be reconciled with the public's rights in the Great Lakes and the State's duty to protect them," Whitmer said in a statement.
On Jan. 12, Enbridge announced in a 7-page letter to Whitmer that it would defy her shutdown order, claiming that the governor had overstepped her authority. The Calgary, Alberta-based company has also sued the state in federal district court, arguing that the U.S. government, not Michigan, has regulatory power over pipeline safety.
The moves are the latest twists in a controversial decade for Enbridge in Michigan.
Before 2010, most Michiganders didn't know Line 5 existed, said Liz Kirkwood, executive director of For Love of Water, a Michigan-based environmental policy non-profit.
But that changed, she said, after the Kalamazoo River spill: a massive leak from Enbridge's Line 6b that ranks among America's largest ever inland oil spills. The Environmental Protection Agency estimated that more than one million gallons of oil dilbit (diluted bitumen) polluted nearly 40 miles of waterways, injuring wildlife and scarring farmlands. Cleanup and restoration of hundreds of acres of streams and wetlands took four years and cost over $1 billion.

And it's still not all cleaned up, and likely never will be. Bitumen sinks.

Despite multiple alarms, Enbridge had restarted Line 6b several times in the 17 hours before identifying the leak. According to the terms of a 2017 settlement with the EPA, Enbridge has committed

oil patch "commitments" protect nothing but social licence to keep polluting

to spending more than $110 million on upgrades and programs to prevent future spills, paying $62 million in civil penalties for Clean Water Act violations, and reimbursing more than $5.4 million in cleanup costs on top of $57.8 million already paid.
In the wake of this disaster, the National Wildlife Federation in 2012 issued a report, titled "Sunken Hazard," that described how a major leak from Line 5 could spread quickly in the strong currents of the Straits of Mackinac and harm popular outdoor destinations and regional fisheries, including fisheries guaranteed to Native Americans by treaty.
A 2018 state-commissioned report revealed that a major spill from Line 5 could damage hundreds of miles of shoreline, including the Sleeping Bear Dunes National Lakeshore, where delicate dune ecosystems are home to endangered piping plover populations and threatened plant species. The report found that such a spill could disrupt local public drinking water supplies for up to three months, contaminate hundreds of private wells, cut tourism revenues by as much as $20 million, and depress property values by $6-12 million.
The report also noted that such a spill might damage cultural sites forming "an irreplaceable record of scientific and historical data from more than 12,000 years of human occupation of the Great Lakes."
Promises to remove Line 5 from the Straits helped propel Democrats, including Whitmer, into statewide office in 2018.
Michigan's Republican-led legislature countered by quickly passing legislation in support of building a new tunnel around Line 5. Outgoing Republican Gov. Rick Snyder signed the bill into law on his way out of office in December 2018.
Whitmer nonetheless ordered a review of the original 1953 easement that allowed Line 5's construction, which concluded the state had never demonstrated that Line 5 abided by Michigan's public trust doctrine.
This legal principle requires Michigan to protect navigable waters and other "natural resources that are inalienable and belong to all of us," Kirkwood said, allowing the state to give private companies use of such waters and lands only if it improves or doesn't harm them.
On the basis of the review's findings, Whitmer revoked the Line 5 easement, noting that recent damaging strikes to the pipeline by a ship's anchor and other objects, as well as gaps in a corrosion-preventing coating, also represented an "unreasonable threat to public rights."
Whitmer's decision is "a dramatic use of the public trust doctrine," said Erin Ryan, a public trust scholar at Florida State University's College of Law, "because it's preemptive." But undoing a decades-old development decision is "perfectly consistent with the precedent set by other states," she said, such as the California Supreme Court's 1983 Mono Lake decision, which limited water licenses held by Los Angeles in order to halt depletion of the lake.
Whitmer's shutdown order affects only the existing pipeline, however, not the planned tunnel.
So Enbridge has submitted a construction plan to the relevant state agencies and applied for the necessary permits for the estimated $500 million project, moves that alarm the pipeline's opponents.
"The proposal's a mess," said David Holtz, communications director for Oil and Water Don't Mix, a coalition of tribes and environmental groups.
Enbridge's data are good, but incomplete, said engineer Brian O'Mara, a 30-year veteran of tunnel projects who assessed Enbridge's materials for the group.
"There's a lot of things that could go wrong," he said, "and I didn't see an acknowledgement by Enbridge or their engineers of these risks or how they're going to manage them."
Enbridge's geological data for where the new tunnel would be drilled revealed higher-than-expected ground water pressure, which O'Mara said could cause complications in construction and require large amounts of water to be pumped from the site, raising issues of wastewater disposal.
Enbridge's report also found methane in the ground water. In 1971, 17 people died when high methane levels in a tunnel beneath Lake Huron caused an explosion.
"These are all manageable things, if you take them seriously," O'Mara said.
Enbridge spokesperson Daniel Duffy said the methane detected was "minimal," and that routine measures to remove the gas are planned for the tunnel's construction and operation.
Line 5's fate will have regional and international economic impacts. While the bulk of the pipeline runs through Michigan, it begins in Wisconsin and ends in Ontario, and services refineries along the way. Line 5 is also part of a larger network of Enbridge pipelines that moves crude oil from Alberta south and east across North America. Ohio Gov. Mike DeWine has asked Whitmer to keep Line 5 open, while Alberta and Ontario officials have spoken out against her shutdown decision.
But the fight's undeniable backdrop is global climate change.
If the tunnel permits are approved, Enbridge will hold the lease for 99 years. That lengthy commitment to oil doesn't fit Michigan's future energy needs or climate scientists' calls for rapid emissions reduction, said Sean Hammond, policy director at Michigan Environmental Council.
Shutting Line 5 down "is a big piece in the climate change battle, because it is moving on from fossil fuel infrastructure," he said.
Enbridge's Duffy said the corporation recognizes that the green energy transition is underway, pointing to the company's production of 1,750 megawatts of renewable energy in 2019. But the company's position is that as long as crude oil is still needed, a pipeline in a tunnel beneath the straits is the safest way to transport it.
In early December, an administrative law judge agreed to rehear arguments that may allow consideration of climate change in parts of the permitting process.
This month Michigan's Department of Environment, Great Lakes, and Energy will grant or deny Enbridge's tunnel permits. Other permits will wait until mid-2021.

2021: Enbridge Bid to Dismiss Landowner's Lawsuit Fails, Pipeline Case to Continue
2016: "God We're Dumb!!" Enbridge to pay $177 million for 2010 USA pipeline spills. What does Encana pay for illegally frac'ing Rosebud's drinking water aquifers in 2004? Nothing. Does the government, AER & Alberta Environment stop Encana from fracing fresh water zones after contaminating the community's drinking water supply? No.
2016: No-Go Gateway? Federal Court of Appeal quashes Harper govt 2014 approval of Enbridge's Northern Gateway Pipeline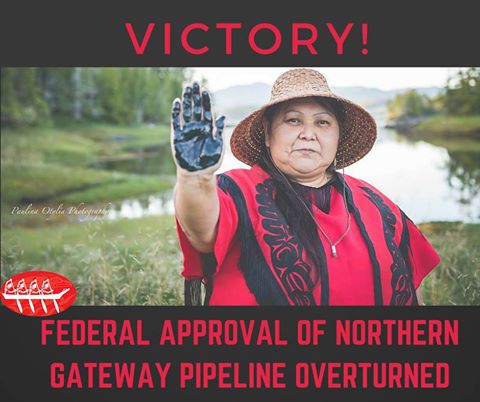 The Environmental, Democratic, and Rule-of-Law Implications of Harper's Environmental Assessment Legacy 18 pages by Jocelyn Stacey, University of British Columbia (UBC), Faculty of Law, June 23, 2016
Review of Constitutional Studies, 2016
Abstract:
The article argues that Harper's dramatic changes to federal environmental assessment give rise to a two-dimensional legacy in environmental law: first, a legacy of impoverished environmental decision-making that reflects a narrow, resource-oriented vision of the environment, and second, a legacy of undermining democratic and rule-of-law values in environmental law. The crux of this latter legacy is the argument that environmental assessment law provides an essential framework for publicly-justified decision-making in the Canadian environmental context. Indeed, as I suggest in this article, environmental assessment presently performs a quasi-constitutional role in Canadian environmental decision-making in the sense that it provides the means by which the federal government fulfills its constitutional obligation to govern the environment in accordance with the rule of law.
Another oil spill in Alberta, this time under NEB's "watch." Officials investigating oil spill near Strathcona County Enbridge facility
Frac Fraud Academia? How University of Calgary's Enbridge relationship became controversial, "Most damningly it smacks of us being apologists for the fossil fuel industry." Is that why Alberta government switched labs to U of C after U of A isotopic fingerprinting analysis of gases in Rosebud drinking water matched those from Encana gas wells?
Enbridge Kalamazoo oil spill victim holds community meeting spellbound
Michigan Landowners Quietly Rack Up Court Victories in Fight With Enbridge
Pipeline pitch: Registry reveals Enbridge's heavy presence in halls of power
Rafe Responds to Ex Encana CEO Gwyn Morgan's Attack on 'Environmental Zealots' Opposing Enbridge
Enbridge slammed for 'Keystone Kops' response to Michigan spill
Enbridge pumping station spills 230,000 litres of heavy crude northeast of Edmonton
Polluting academia: Enbridge research chair first of its kind dedicated to holistic cancer care
Polluting human nature (feeding greed): Enbridge Donates $500,000 to the Alberta School of Business