Highlights
Long-term exposure to unconventional gas development increases heart attacks.
Heart attack hospitalizations increase 1.4–2.8%, depending on age and sex.
Heart attack mortality increases 5.4% in middle-aged men.
Abstract
Background
Whereas it is plausible that unconventional natural gas development (UNGD) may adversely affect cardiovascular health, little is currently known. We investigate whether UNGD is associated with acute myocardial infarction (AMI).
Methods
In this observational study leveraging the natural experiment generated by New York's ban on hydraulic fracturing, we analyzed the relationship between age- and sex-specific county-level AMI hospitalization and mortality rates and three UNGD drilling measures. This longitudinal panel analysis compares Pennsylvania and New York counties on the Marcellus Shale observed over 2005–2014 (N = 2840 county-year-quarters).
Results
A hundred cumulative wells is associated with 0.26 more hospitalizations per 10,000 males 45-54y.o. (95% CI 0.07,0.46), 0.40 more hospitalizations per 10,000 males 65-74y.o. (95% CI 0.09,0.71), 0.47 more hospitalizations per 10,000 females 65-74y.o. (95% CI 0.18,0.77) and 1.11 more hospitalizations per 10,000 females 75y.o.+ (95% CI 0.39,1.82), translating into 1.4–2.8% increases. One additional well per square mile is associated with 2.63 more hospitalizations per 10,000 males 45-54y.o. (95% CI 0.67,4.59) and 9.7 hospitalizations per 10,000 females 75y.o.+ (95% CI 1.92,17.42), 25.8% and 24.2% increases, respectively. As for mortality rates, a hundred cumulative wells is associated with an increase of 0.09 deaths per 10,000 males 45-54y.o. (95% CI 0.02,0.16), a 5.3% increase.
Conclusions
Cumulative UNGD is associated with increased AMI hospitalization rates among middle-aged men, older men and older women as well as with increased AMI mortality among middle-aged men. Our findings lend support for increased awareness about cardiovascular risks of UNGD and scaled-up AMI prevention as well as suggest that bans on hydraulic fracturing can be protective for public health.

Refer also to:
A decade of science on frac harms – Compendium 7 released: "The data continue to reveal a plethora of recurring problems that cannot be sufficiently averted through regulatory frameworks" while regulators in Canada continue to DEregulate to enable the endless **known** harms. Canadian frac-harmed Vicky Simlik: "Because there is no such thing as a kind & gentle frac' it needs to be banned period."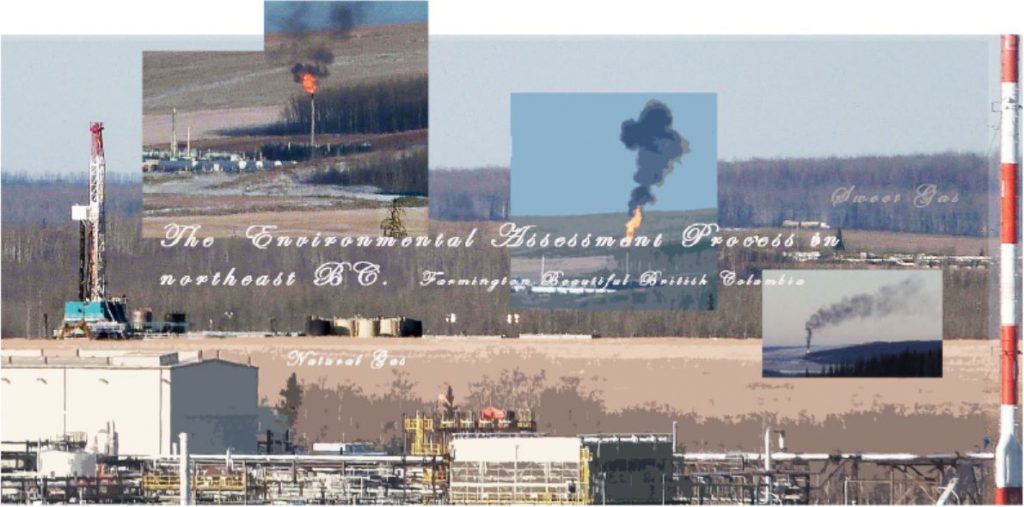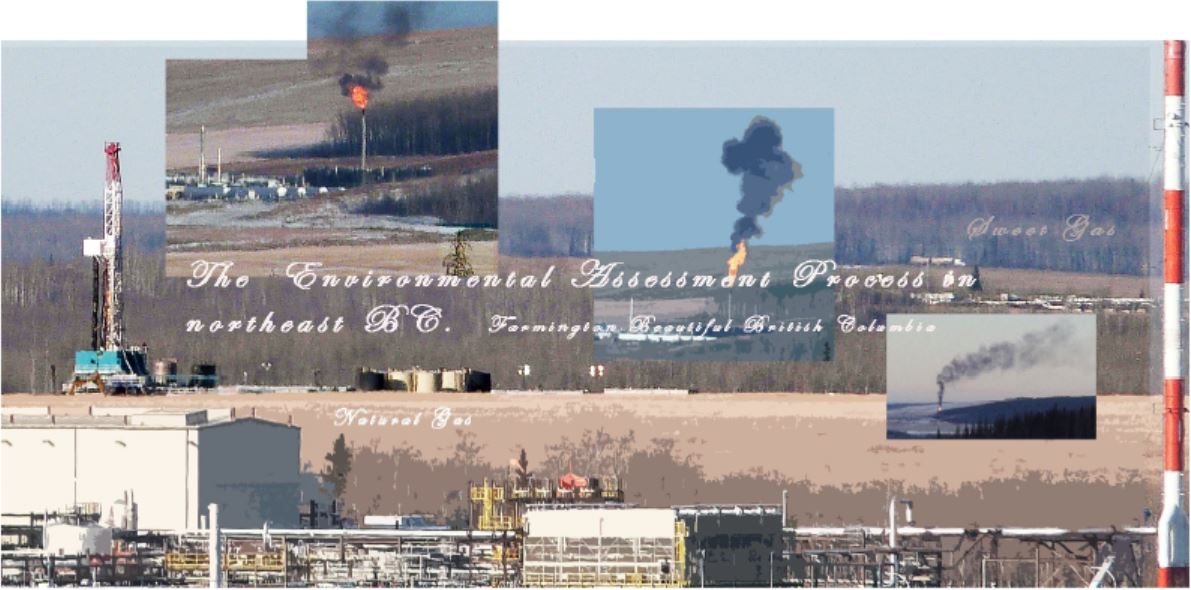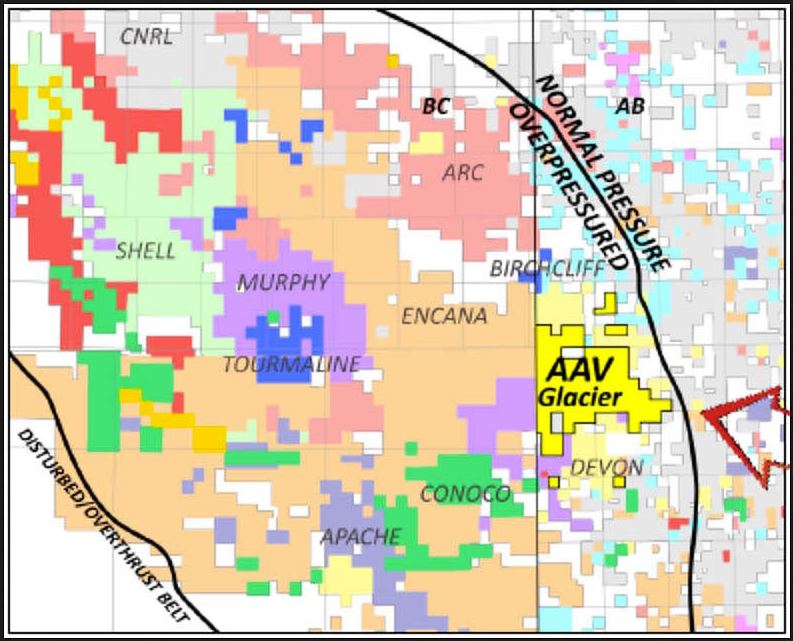 New 8-Year Study: "Significantly increased odds of hospitalization among heart failure subjects in relation to increasing" frac'ing activity near them; 12,000 patients analyzed. Lead author, Tara McAlexander: "These activities — unconventional natural gas development and fracking specifically — are having negative impacts on the health of populations living nearby," thinks frac'ing needs to be banned. "We know enough to know that we shouldn't be doing this"
Another new study: Living near oil & gas wells tied to low birth weights in infants, adds to growing body of evidence linking proximity to oil & gas to adverse health outcomes, including heart defects, cancer …
Another study! Greater prevalence of congenital heart defects in areas with high intensity oil & gas well activity, Study provides further evidence of relationship between oil & gas and birth defects
New study on diesel pollution: "There is strong evidence that particulate matter (PM) emitted mainly from diesel road vehicles is associated with increased risk of heart attack, heart failure, and death." Ever wonder why so many get sick when the oil & gas industry invades your home & community? Air pollution cost Canadians $36 Billion in 2015 alone!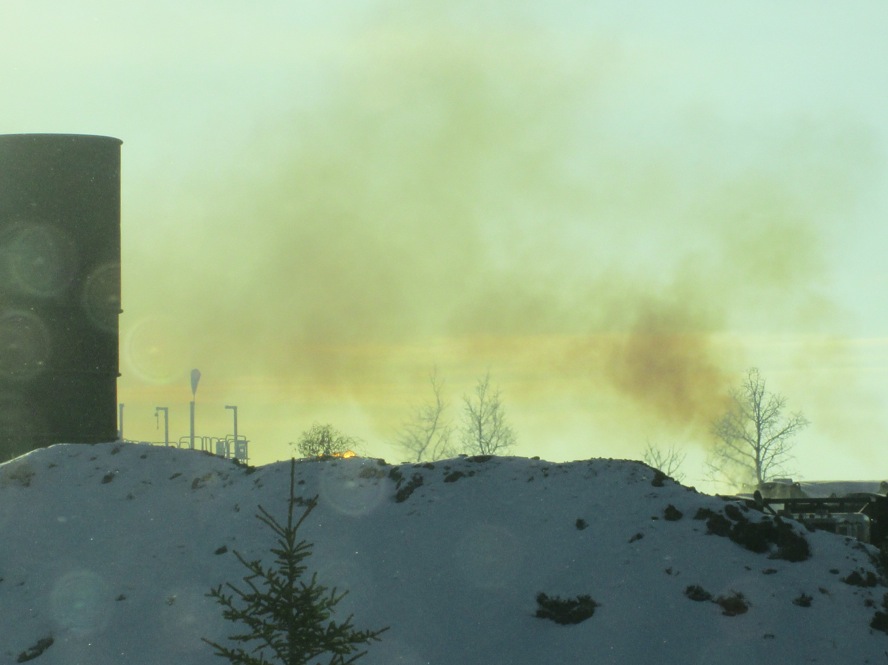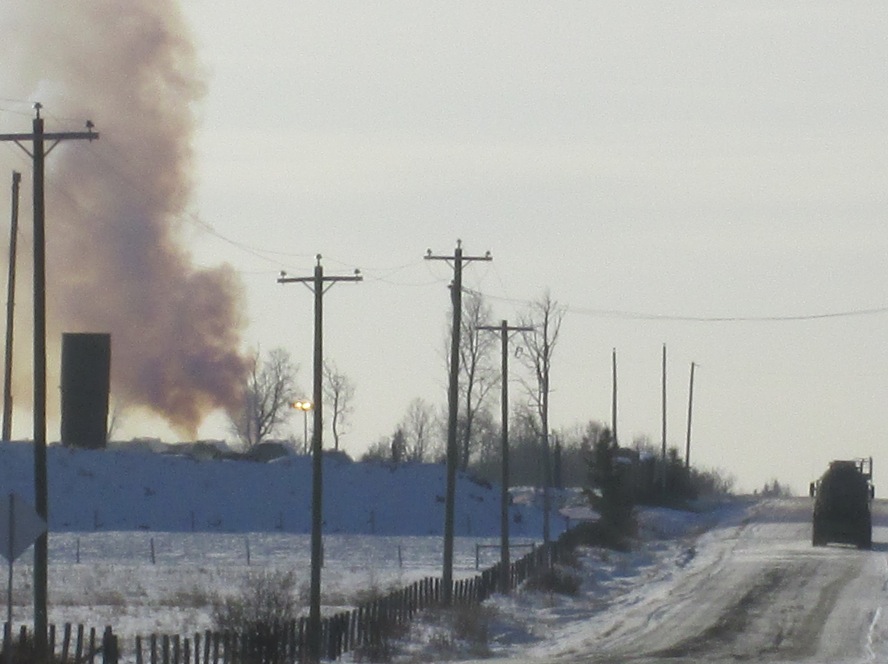 One frac site in Alberta, of thousands. Imagine what the harmed are breathing.
Colorado Investigates a Spike in Fetal Abnormalities Near Natural Gas Drilling Site, A prevalence of anomalies such as low birth weight and congenital heart defects are found within a 10 mile radius of a concentration of gas wells
etc.
etc.
etc.